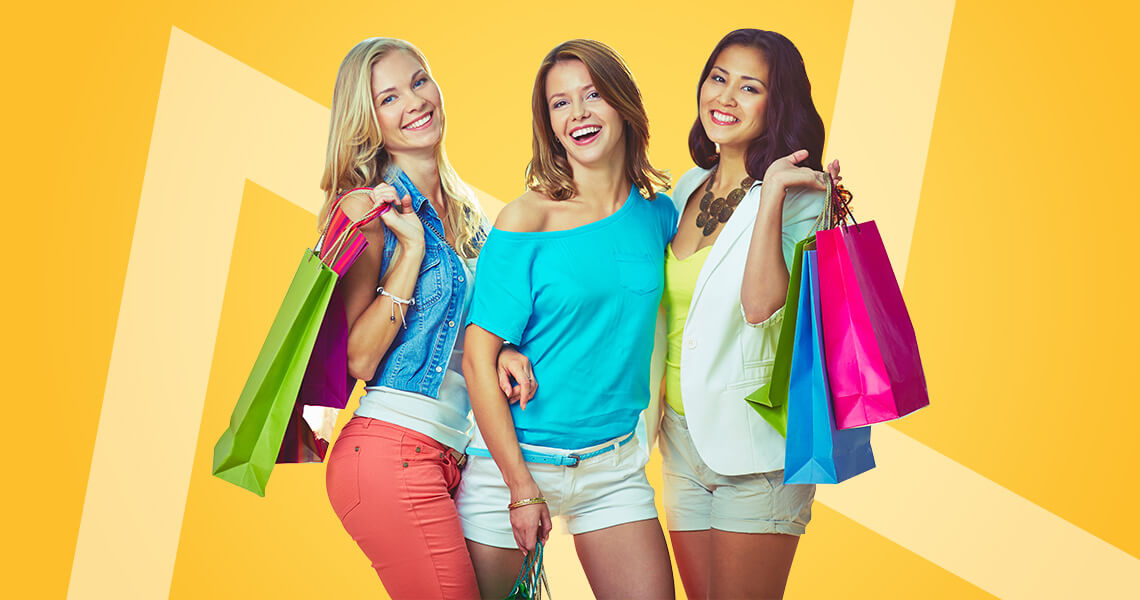 How To Market Lifestyle Brands with DocHipo

Published on Oct 18, 2019 | Updated on Oct 19, 2022
Marketing lifestyle brands is different than a regular brand. Rather than focusing on features and pricing, these brands share experiences and establish an emotional connection. They are more "human-driven" and less "sales-driven".
So, if you are marketing lifestyle brands, chances are you are constantly churning out awesome content that connects with your audience, engage them and ensure brand loyalty.
Secrets of Marketing Lifestyle Brands Like a Pro
As a marketer if you are looking at succeeding in building a lifestyle brand, you must build a community around it. And it's not just you sending out communication at regular intervals. It is all about engaging your audience, interacting with them and making them share their own stories and experiences with the world.
Why is it important? According to a study, 84% of millennials report that user-generated content on company websites and social pages at least somewhat influences what they buy. In such a scenario, keeping your social media pages up to date and attractive is a must.
And, marketing lifestyle brands on social media calls for intriguing visuals. It is necessary to liven up your social media pages with documents that will speak to the audience, leading to a connection.
Here's how you can take your marketing to the next level!

While Marketing Lifestyle Brands Pay Attention to Colors
Whether you are designing a poster, social graphics or any other type of marketing material, keeping in mind your brand's colour palette can serve a long term purpose in building brand recognition. In fact, sticking to a particular colour palette can reinforce brand visibility and recognition by 80%.
While you can definitely play around with colours, keeping seasonal hues coupled with your brand colour can do wonders to your marketing initiatives.
Leverage Special Occasions
Special occasions and days are perfect opportunities to engage your target audience and create some solid connection. And it does not take much really! A simple social post on occasions like Mother's Day, Father's day, 4th of July or any other special day, can keep your community engaged and show that you share the same values.
And with DocHipo in place, you don't have to spend hours designing the posts too. You can use the pre-designed templates from DocHipo and customize them as required. Here're some DocHipo Templates that you can use.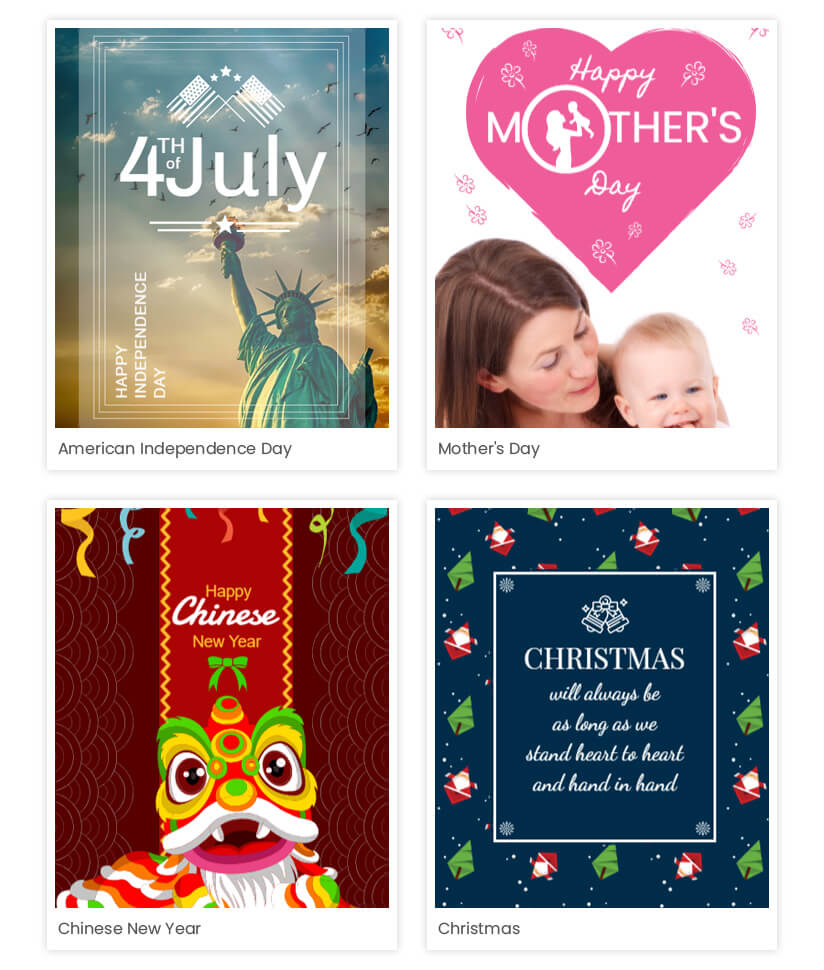 Motivational Messaging
As a lifestyle brand, you represent certain ideals. Ideals that your audience look up to! So, fostering that connection is THE most important key to success for your brand.

Creating beautiful messaging surrounding causes that you believe in can go a long way in terms of fostering community relation and loyalty. It can be simple motivational messages timed perfectly or some tips on their favourite hobby.
For example, before the holiday season starts most of your audience will want to get into their best shape. Whether it is about eating healthy or hitting the gym, this can be a perfect time to share some tips with your audience and engage them.

These DocHipo templates can make the job way easier for you!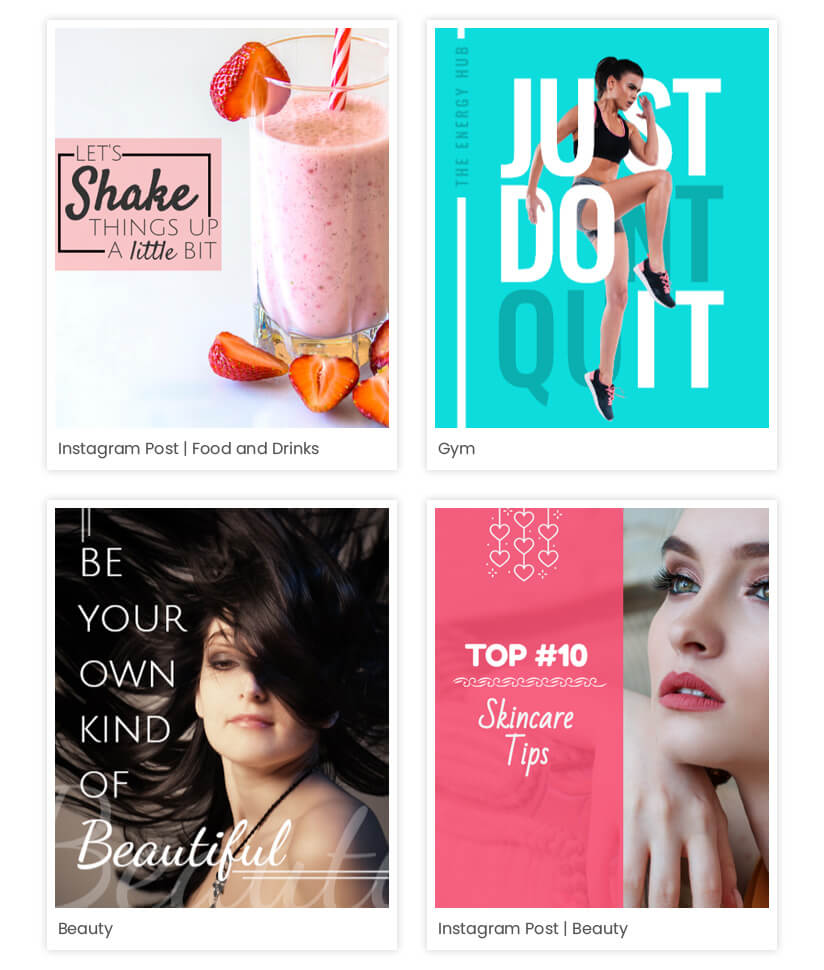 Market Offers and Discounts
According to surveys, almost 93% of shoppers use discount codes or coupons throughout the year. This goes to show the popularity of discount marketing. So, if you are looking at crunching the sales numbers up a little, offering cool discounts and offers can be a great way. However, running an offer is not enough, you need to create buzz around it.

Here're some DocHipo Templates that you can use for this purpose.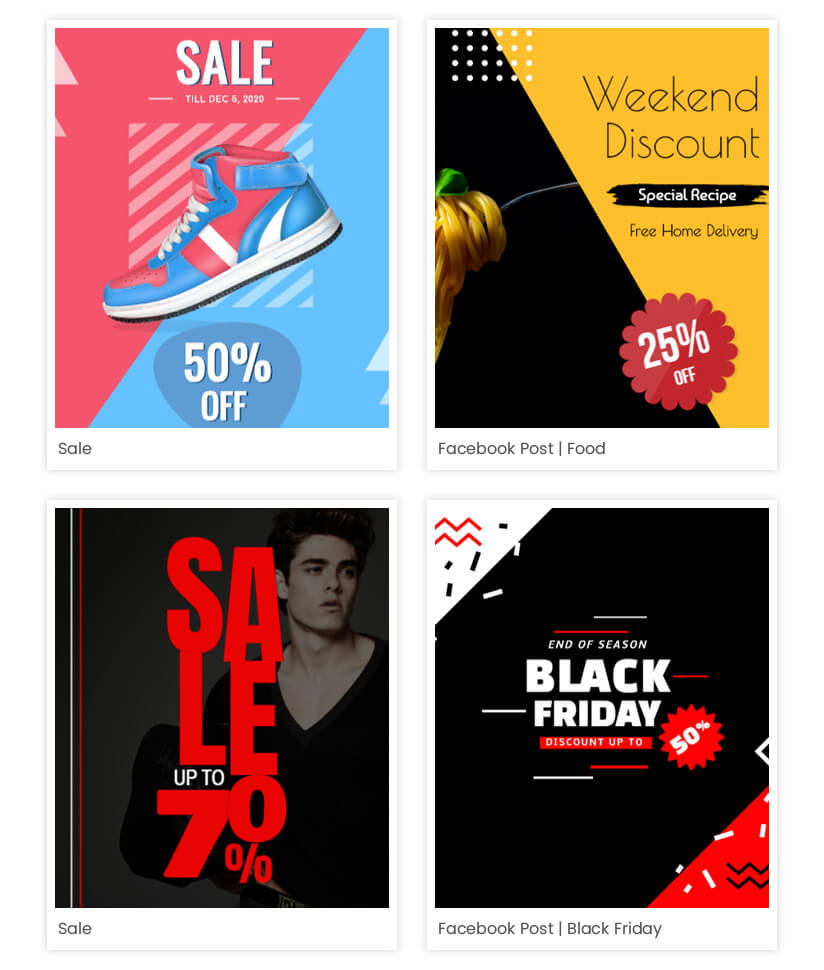 Concluding words
The lifestyle brands are eyed by consumers who seek to follow a certain desirable lifestyle. Thus it is important to combine visual treats along with stories and information in order to create an identity your brand deserves. And the job becomes easier when you have a number of templates for your marketing materials. Simply choose the one that you love, modify and use it!
Sign up for Free, today! This awesome application is absolutely free to get started. Let's sign up now!