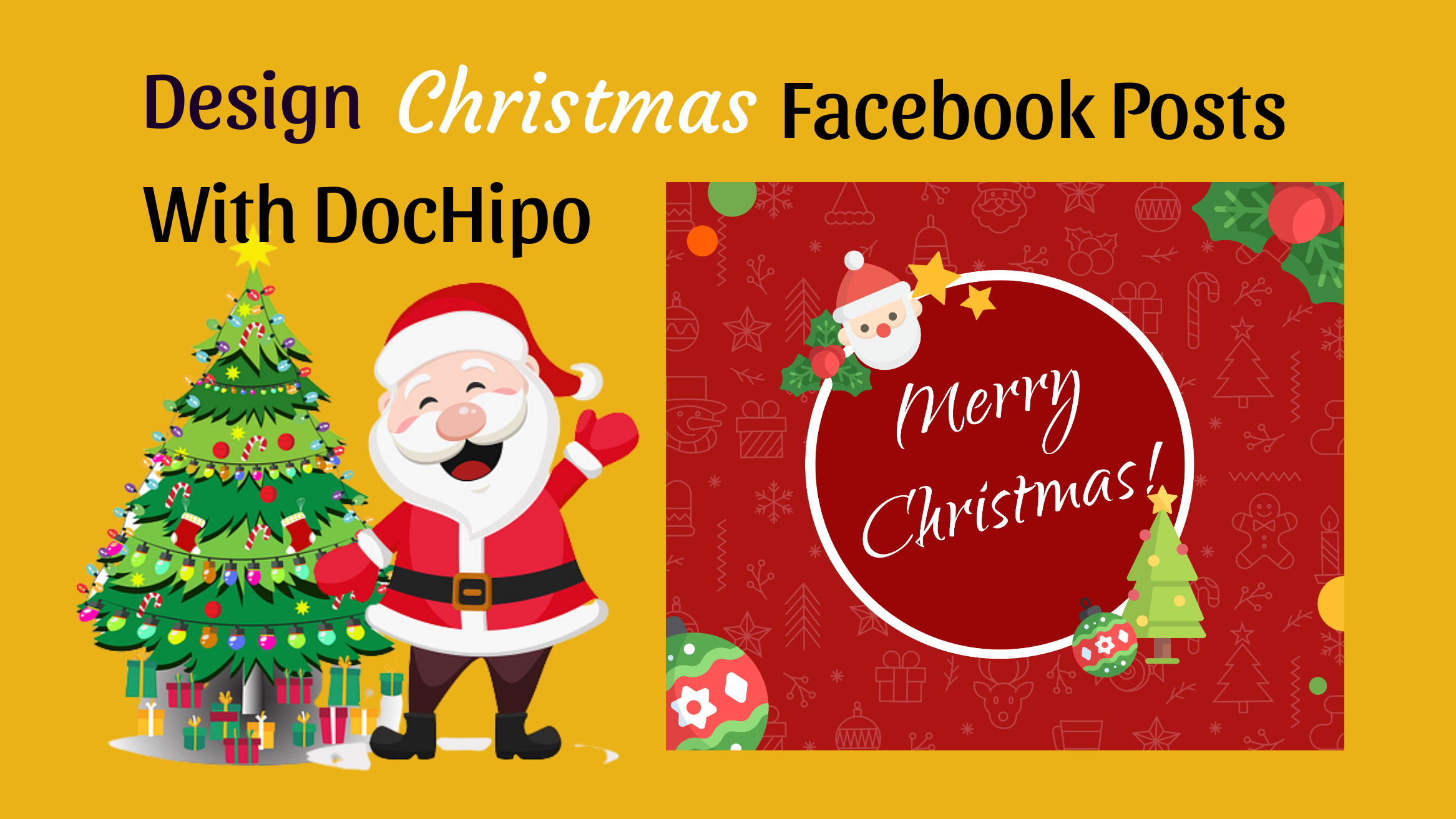 How to Design Stunning Christmas Facebook Post Online

Last Updated Dec 9, 2022
Want to fascinate your audience with your Christmas Facebook Post?
Christmas is a great occasion to connect with your customers, boost your brand image, and increase your sales while creating a chill holiday vibe. A 2021 research forecast retail sales on Christmas to grow to about 843.4 billion U.S. dollars.
Your existing customers might wait for your new product launch or exciting discounts this Christmas. With Facebook Post, on average, the reach is 5.20% organically. But if you're still wondering what to post for Christmas, you're at the right place. Read this post till the end for fantastic Christmas Facebook Post ideas and a step-by-step guide to creating your eye-catching visuals with the free Facebook Post maker DocHipo.
Christmas Interactive Facebook Posts
You will not want your customers or followers to scroll past your Christmas Facebook Post in their feed without interacting with the one you created with love, right? You'll want them to engage with your post and share their thoughts or respond to your thoughtful wishes for them.
So now, moving on to how to make your Christmas Facebook Posts interactive.
Heartfelt Christmas Greetings
Your thoughtfully created Facebook post shows your customers and followers how much you care for them. If you simply wish "Merry Christmas," then they won't be able to remember you separately because they might read the same message on the other Facebook pages. Add some personal touch and wish with all your heart, just like you do your dear ones. Make your audiences feel that you have crafted that beautiful Christmas message for them.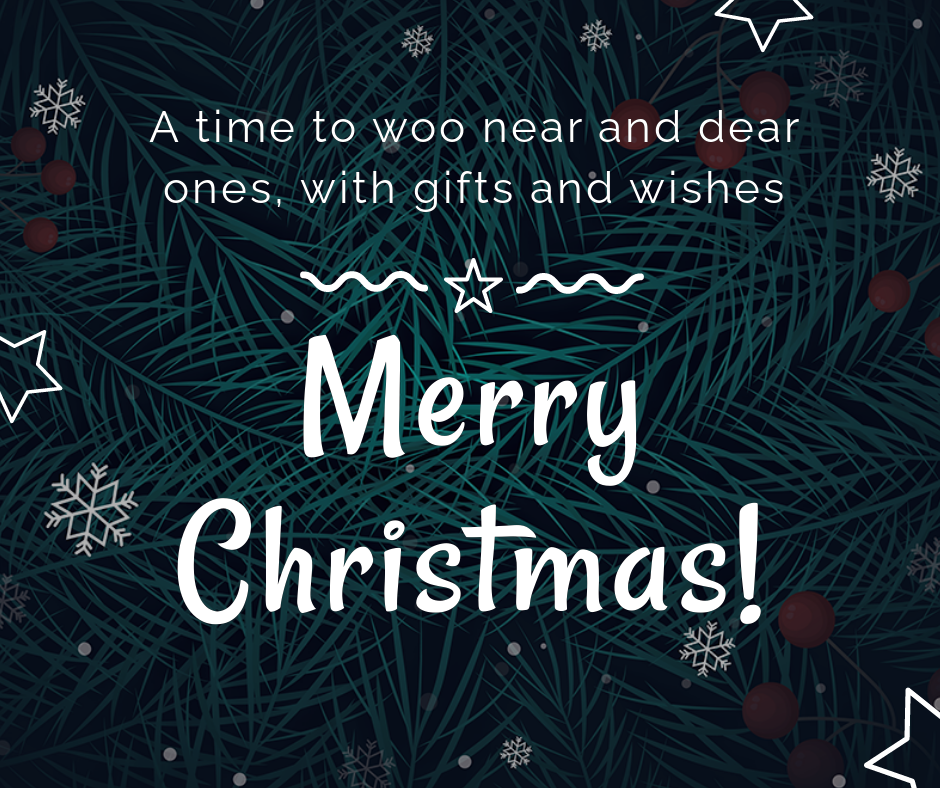 Get This Template and More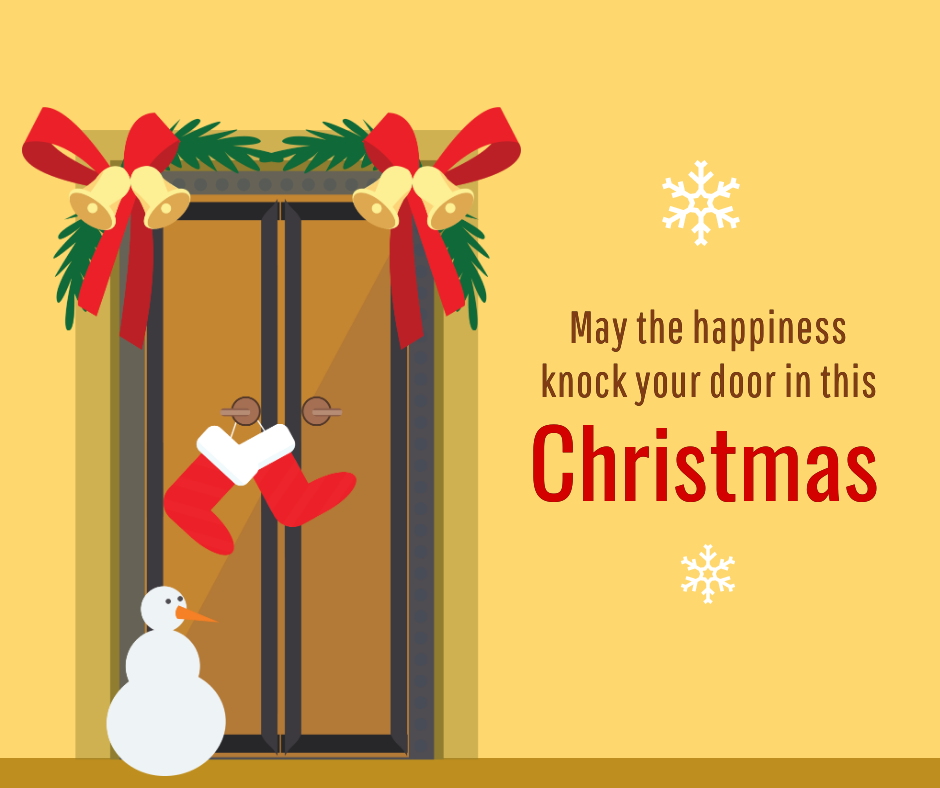 Get This Template and More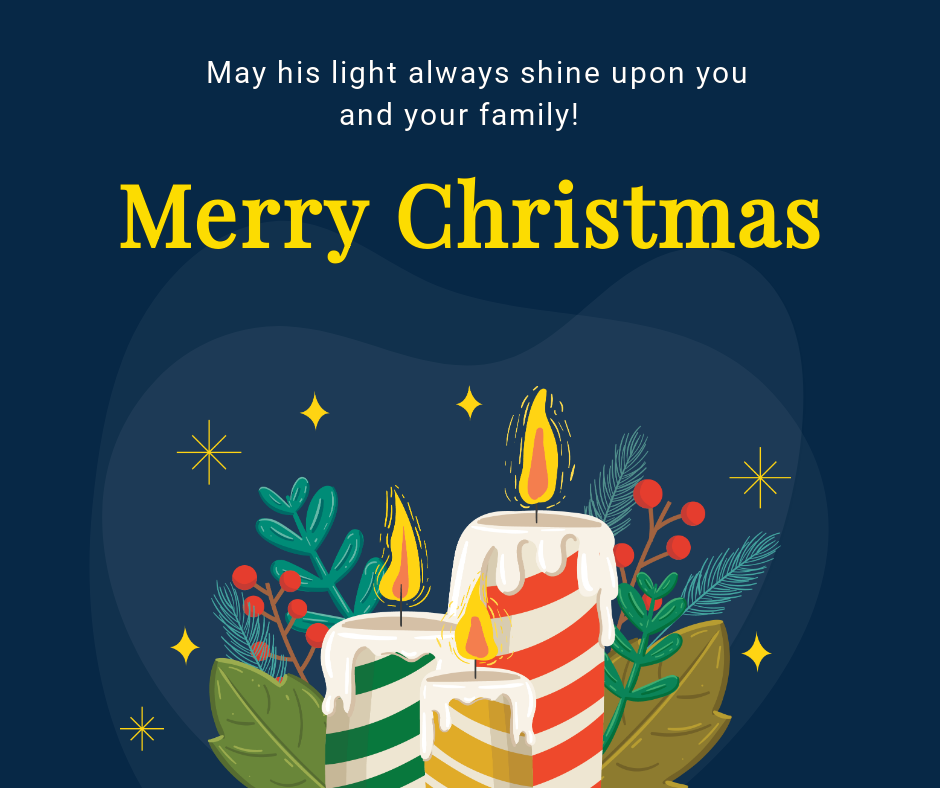 Get This Template and More
Stories
Apart from being a business owner, or a marketer, you are a human being or a team with a mission, having your feelings, dreams, failures, and successes just like your audiences do.
If the product you offer or the service you provide has made a remarkable transformation to someone's life, do share that and express how you felt about that. Any memorable moments like a crazy mistake you made at work, a funny moment where you all laughed out loud, or a challenging situation your team and you handled, share that with your audience. People will love to see that side of your business because they can relate to some of those stories and emotions. It will make them closer to you.
So leverage this opportunity to make your audiences feel you think of them as a family and how dedicated you are to providing them with the best of your service. Such efforts won't go unnoticed.
Ask Engaging Questions
Encourage your audience to engage with your Christmas Facebook Post by asking them interesting questions like:
What's on your Christmas wish list this year?
Who's the Santa in your life?
What's your Christmas Wishlist this year?
What's the best Christmas memory that you'll cherish forever?
Moreover, you'll get to know your customers closely apart from getting engagements.
This Christmas, you can host giveaways and run contests to boost your social media presence.
How Important are Eye-catching Visuals for Facebook Posts?
Captivating visuals are of utmost importance for your marketing because it's easier to attract more eyeballs to your Facebook Post, get more engagement, and have better recall rates. So your audience will admire your Facebook Post copy accompanied by stunning visuals.
Read Facebook Post Design: Create Stunning Posts Instantly to learn Facebook Posts Design best practices in depth.
Coming up with high-quality graphics each time you create content for your audience might be hectic. So DocHipo has come up with impressive pre-designed templates and valuable features to make it all easier for you. Sharing some of my favorites below.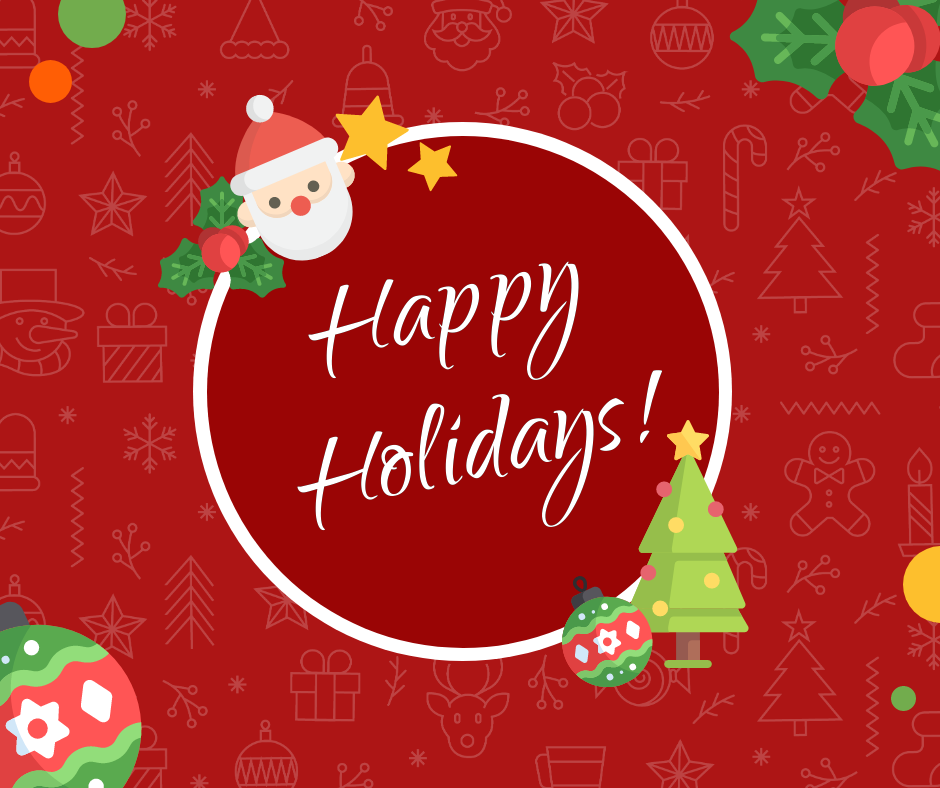 Get This Template and More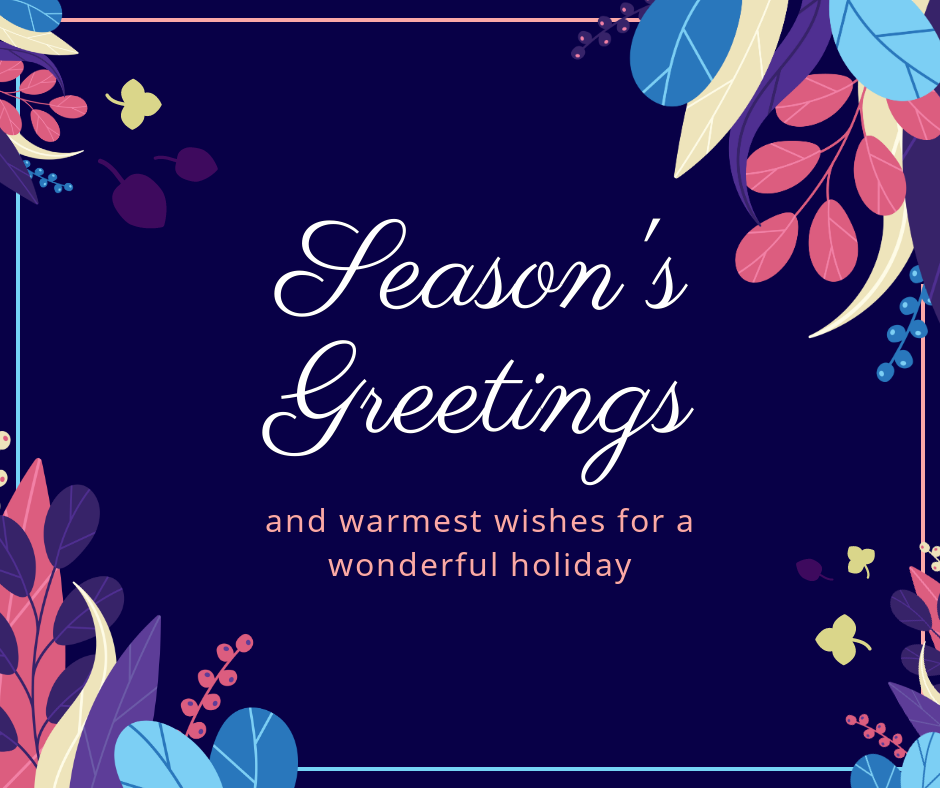 Get This Template and More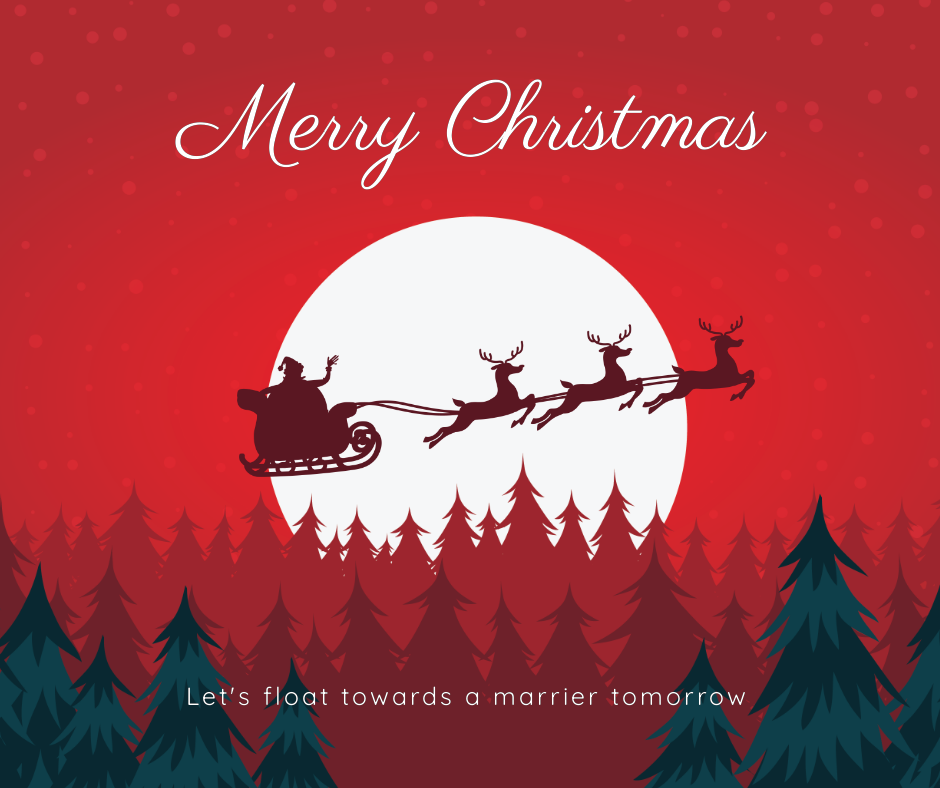 Get This Template and More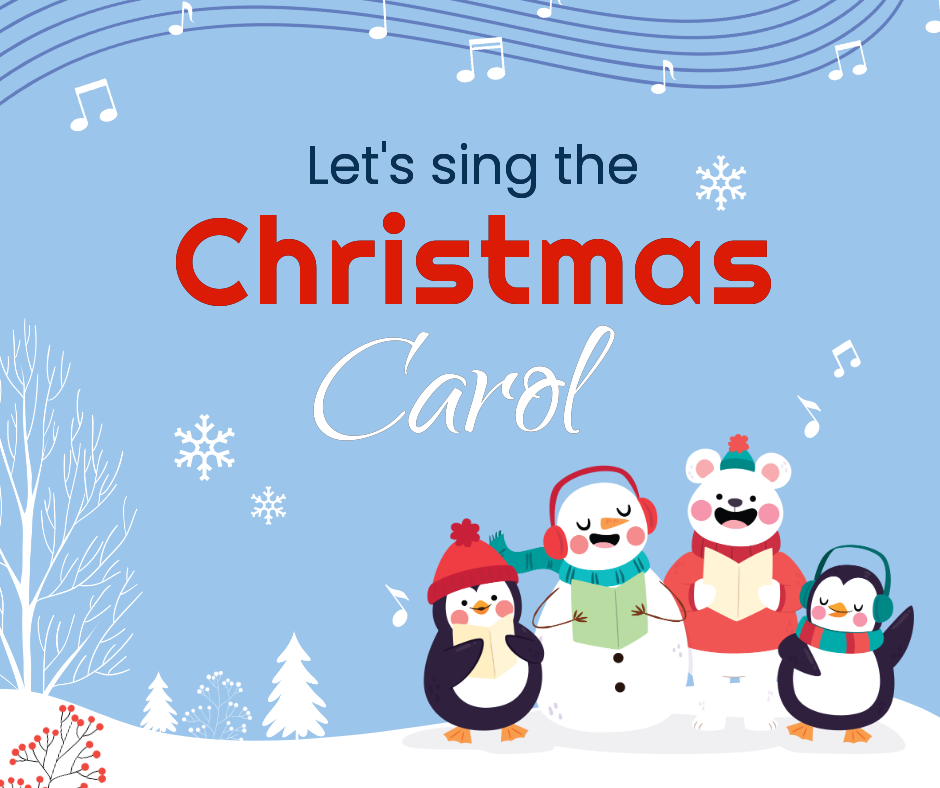 Get This Template and More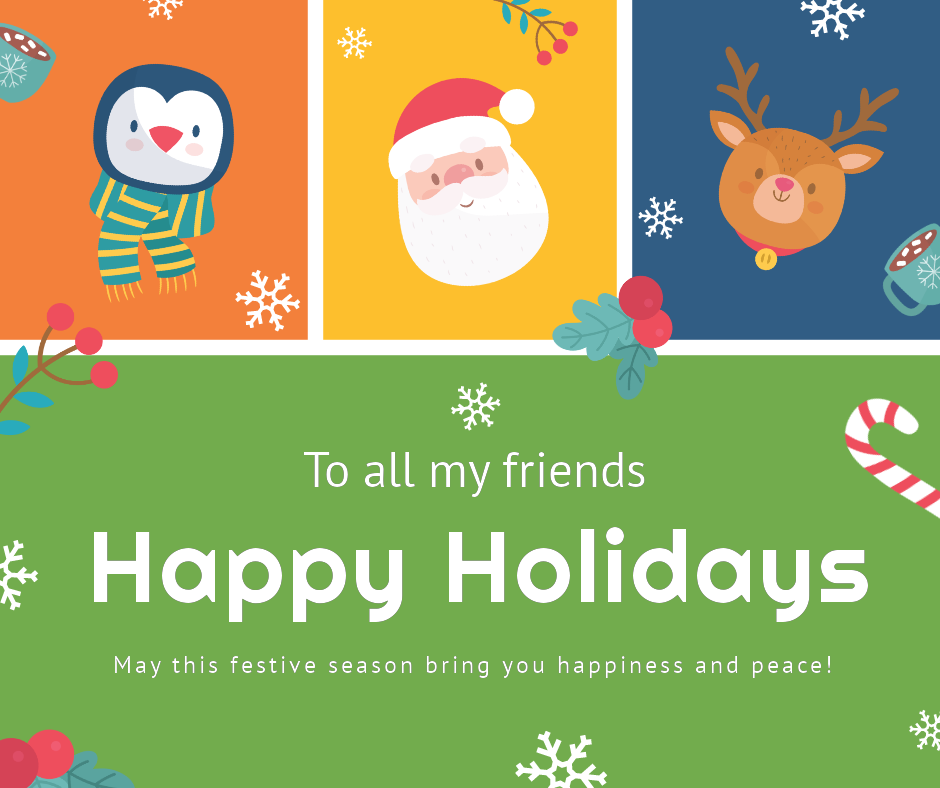 Get This Template and More
Christmas Facebook Post Design with DocHipo
Our Online Facebook Post Maker will make your designing experience much easier with its expert-designed templates and the easy drag-and-drop feature.
Go to the DocHipo website and click on "Get Started For Free" to sign up for free using your email address.
STEP 1: Choose a Christmas Facebook Post Template
After you sign up, you will see a 'Template' panel on the left side of your screen, where you can find a variety of pre-built designs of different document types for various industries for you to customize fully.
Type' Facebook Post' in the search bar and click on it to see all the Facebook Post templates.
We categorized the templates according to different occasions like birthdays, Diwali, Easter, Father's Day, and various industries like food, real estate, travel, etc.
Now select the Christmas Facebook Post template.
Explore all the Christmas Facebook Post design templates and hover your mouse pointer over the template to see the preview.
Hover over the Christmas Facebook Post template that aligns with your requirements, and then click on the arrow that shows 'Select.'
After that, enter a name for your document and add a description for your reference later and click on the 'Next' button.
STEP 2: Customize the template you have chosen
Now comes the most exciting part; let's see how you can customize your chosen template and give it a look and feel you desire. Let us walk you through a simple Christmas Facebook post customization process.
You can zoom in and out according to your comfort from the bottom right corner and get ready to design.
Text
To add a new text to the template, click on the 'Text' widget, as shown below.
There are three different categories under the text widget that you can add to your graphics: heading, subheading, and body text.
You can also edit the existing text on the template by simply double-clicking on it.
You can select any font from the font family that aligns with the design and the occasion.
Read How To Choose Fonts For Your Design to have a clear idea.
You can adjust the font size, change the color and alignment, add shadow effects to the text horizontally and vertically, add text borders, and so on.
Background
Under the 'Graphics and Media' option, click on the 'Background' widget and try out the different colors and gradients available.
Finalize the background color that suits the design best.
To learn more about creating stunning backgrounds, watch this video:
Likewise, there are elements like icons, illustrations, shapes, stickers, lines, etc., under the 'Graphics and Media' section
Watch this YouTube video to learn how to use Icons in DocHipo.
If you want to delete any existing elements from the template, select that element and press 'Delete' from your keyboard.
Stickers
Let's see how we can use stickers.
After clicking on 'Stickers,' you will get a search box as shown below. Enter which sticker you want to add to your Christmas Facebook Post design and select them from the results.
Drag it to the position where it looks the best and resize if needed.
STEP 3: Download your Christmas Facebook Post design
Click on the three-dot option at the top right corner, and you will see a drop-down menu.
After that, select the File Type and Quality as per your requirement.
Before customization:
After customization:
To Wrap Up
So we just walked you through an easy step-by-step process of the Christmas Post for Facebook design and some engagement ideas. Now sign up to DocHipo, leverage our professionally designed Facebook Post templates, and create your unique designs to mesmerize your audience. Promote your offers subtly but, most importantly, develop a sense of community and spread positive holiday vibes.
Let us know which template you loved the most and that you will use to create your own Christmas Facebook Post graphics.