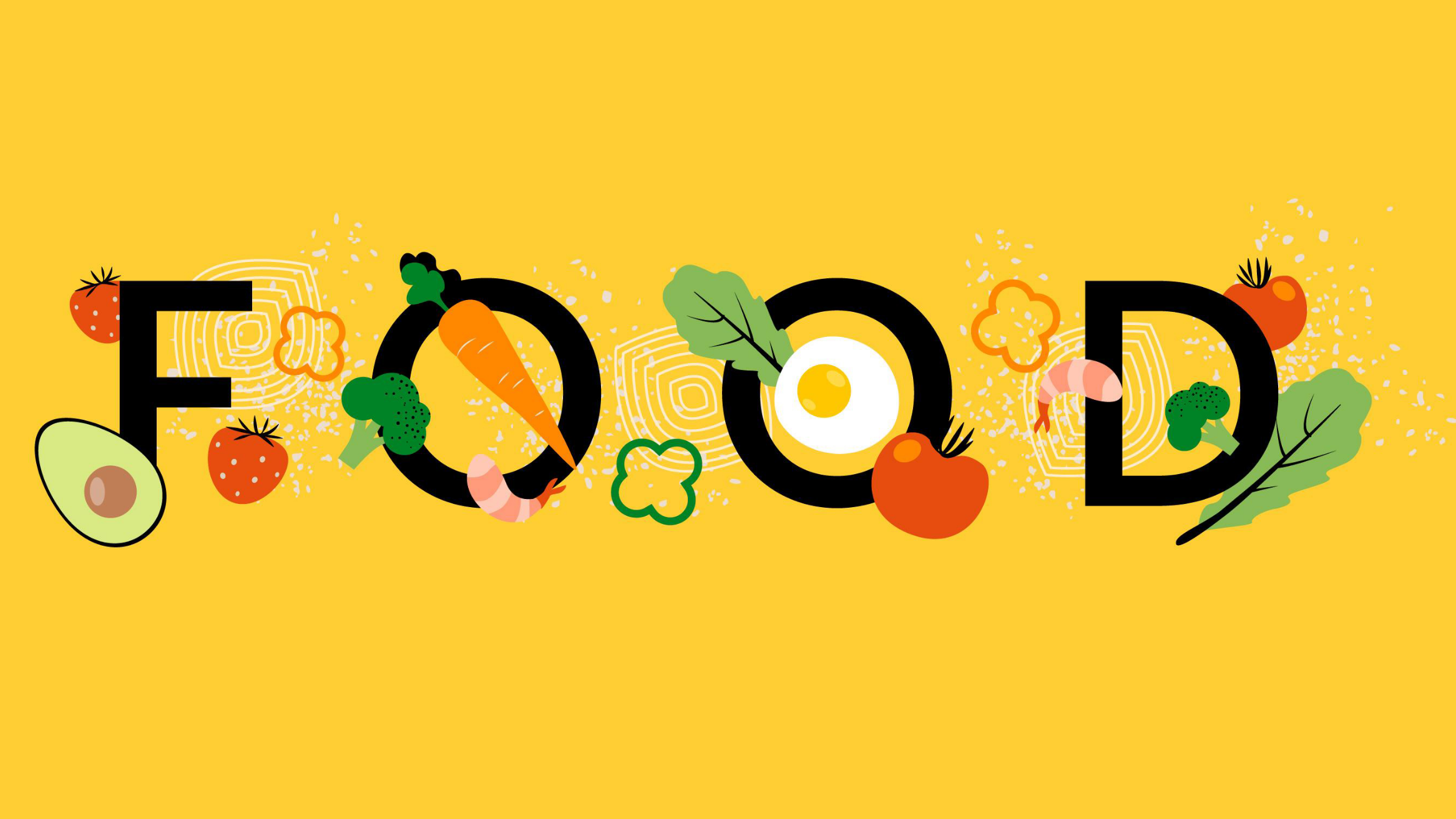 How to Create Banners for Your Food Blog

Last Updated Dec 9, 2022
Do you have a diary filled with yummilicious recipes that you want to share with the world? Planning to start your own food blog?
Then you are in the right place…
Being a foodie myself, I can always understand the extreme craze and the overwhelming emotion of ecstasy one feels when served with a platter of the most delectable selection of dishes.
It is a strange feeling that cannot be described or understood factually just like the concepts of love.
Especially with the global boom of cross-cultural sharing, we are now exposed to a wide range of different regional and national delicacies. This fueled our appetite with distinct recipes that we all love to indulge in.
Hence we are always browsing online to explore both healthy and tasty dishes.
Statistics have indicated that 89% of internet users go online for discovering recipes. Along with this, 79% of the users trust food blogs for recipes and food information.
This is because blogs always seem like personal encounters of an experience that the writer expresses. The readers connect to the blog on a more intimate level, which makes the entire mode of communication convincing.
So, if you plan to share your exquisite and scrumptious recipes with your prospective readers and write about food, then starting your food blog is the best decision!
In this article, I will share with you the secret ingredients for starting your food blog. Also, I will take you through the exciting buffet of food blog banners that will make your website look stunning.
Table of Contents
4 Steps to Start Your Food Blog
Every aspiration starts with a mind-blowing idea.
Once you perceive your goal, you start working on it by fulfilling all the tasks that will help you climb up to the top of the ladder.
Similarly, for your aspiration to start a food blog (Here's a nice article on "How to become a food blogger in 2023"), you have already made a start to the journey by visioning your aim. Now all you need to do is to create milestones that will let you climb up towards that aim. 
So, let's look into the four crucial steps that will get your food blog rolling.
1. Choose a Food Blog Niche
You can say that this is the curry on which you will add the contents. So all the write-ups will have a strong aroma of the essence into which it is poured.
Hence, choose your niche wisely…
To make this decision, you have to keep two things in mind:
What are the specific diets and categories that you love to engage with?
Which food blog niche is trending in the online world?
You have to sit and think carefully about these two points.
When you answer the first point regarding specific diets and categories, you will get to know which niche can keep you dedicated to the blog. In other words, which category of dishes, diets, and recipes you can relate to the most.
For example, let's assume that you are a vegan. You became one when you realized that harming animals and denying them their needs is wrong. Again, you are also someone who wants to preserve nature. So, your diet is strictly restricted to animal-deprived ingredients that even excludes dairy products.
Now, finding vegan recipes is a big challenge because it is difficult to cook a vegan dish that is healthy, morally satisfying, and tastes good. But, probably with your experience, you can open a blog filled with excellent vegan recipes that can encourage more people to take up this cause.
Similarly, you can choose any area and category of food that appeals to you personally.
Coming to the second point, you also need to check whether your food blog niche is trending, especially if you want to monetize it. This will attract more traffic to your blog, opening doors for a bigger venture.
So, make sure that you strike a balance between the two when deciding on your food blog niche.
2. Setting up the Food Blog
I know, this is one place where you feel a bit lost.
But trust me, this step is actually easy and the most fun aspect of the entire process.
To tell you in really simple terms, you just need three things here: a platform where you can publish the content with amazing visuals, a domain, and a good authentic web host.
To begin with, start with the best platform on which you want to showcase your write-ups and pictures.
In the online world, you will get many such content management systems, from where you can create your very own food blog.
To really understand which blogging platform is more suited to your requirement you have to do a little research.
Most bloggers consider these 6 blogging platforms the best.
Wix- It is easy to navigate on this platform and has a drag and drop system. Great for beginners, who want to monetize the blog.
WordPress- This is an open-source blogging platform. Great for Professionals, who want to take blogging to the next level.
Squarespace- Best for visual-based blogs. Great for beginners, who want to monetize the blog.
Medium- Traditional interface and less complicated. Great for those who want to blog as a hobby.
Blogger- for personal blogging (like keeping an online journal). Great for those looking to cherish their hobby as well.
Once you have decided on the platform, then comes other aspects.
A domain name is an address that will help the browser to reach your blog. A web hosting is a space where all the files, images, and contents are stored.
Many of the blogging sites give you great packages and deals where you get the entire combination of a domain name, along with web-hosting. These combinations can also be cost-effective.
3. SEO optimized Contents
When you have the table ready, it is time to decide on the menu, and the way it will be presented.
Yes, I am talking about the contents.
Content is the main element of any blog. After all, that's the medium through which you are communicating to the seekers about the scrumptious recipes that had been tucked within the pages for years, submerged under the dust of the passing time.
That is the reason why it is natural to get a bit overwhelmed when writing about it. But, while drafting the contents, let's avoid jargon and write legibly. Most importantly, your readers should be able to relate and engage with your writings.
Along with the fun impeccable writeup, you also need to make sure that the blogs are SEO optimized.
SEO or Search-Engine-Optimization allows your readers to easily find your blog in the search engines. So, when your blogs are properly optimized with the relevant keywords, it will place your blogging site in the right location of the landing page on the search engines.
The best practice is if you place the keywords strategically across the write-ups while maintaining the balance. Also, you must plan in advance about the keywords you want to choose before incorporating them into your blog. In fact, your heading and subheadings should assimilate the keyword.
Along with the long-tailed and short-tailed keywords, there are other factors you have to keep in mind.
Providing links is important. So your blog must have inbound and outbound links that will enhance your blog's authority, establishing credibility. Finally, don't forget to optimize the images as well with alt-text using the keyword.
4. Adding Visuals on Your Food Blog
I think we all hate books or any content that does not accompany appealing images.
It is the same here.
Blogs without delightful images and other graphic visuals are just like dishes with no salt. You know the theme, the topic, but you somehow miss the overall essence.
Images and graphic visuals keep on buttressing the overall blog, captivating the viewer, who reads it.
Research, conducted in the year 2015, suggested that the average human attention span is just 8.25 seconds.
Today, the trend of graphically presenting information across online platforms has also nurtured our tastes towards the way we engage with online content. It kept on shortening our viewing time and our patience.
So, to keep pace with that preference and to add some pepper to your content add images along with some graphical visuals that can spice-up the overall feel of your blog.
Especially blogs that deal with themes such as food, must have pictures that showcase scrumptious, mouth-watering dishes, charging up the reader's imagination and thought process. This keeps on tempting your audience into participating in your blog more.
I know that you might be wondering where you can get pictures and compelling visuals for your food blog. But trust me, with DocHipo you can keep aside your anxieties of creating attractive designs and images.
At DocHipo you will get stunning Blog banners and pictures. You can also upload an image and add filters to boost that visual.
Let me show you some Blog Banners that you can use to embellish your food blog: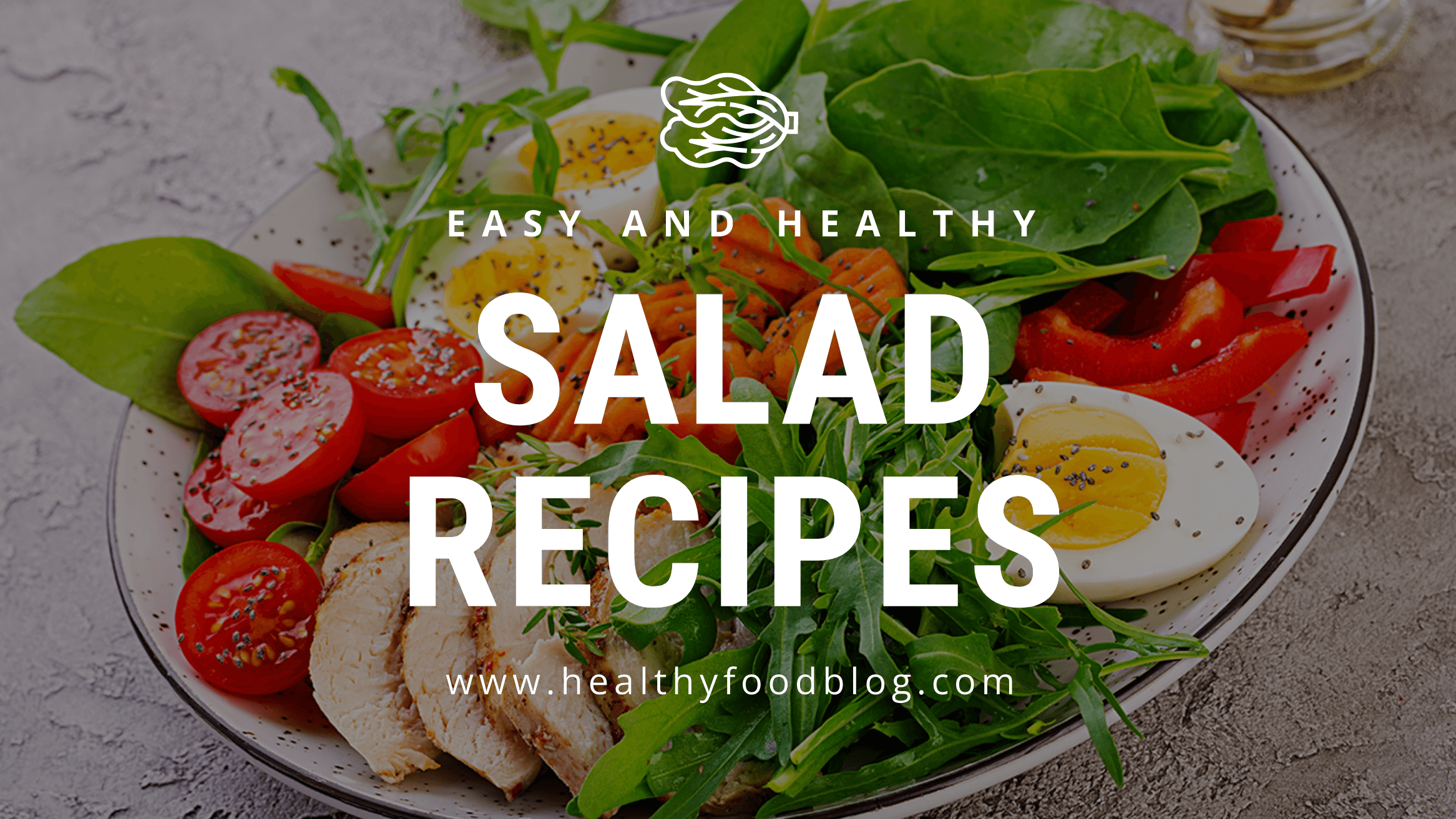 Get This Template and More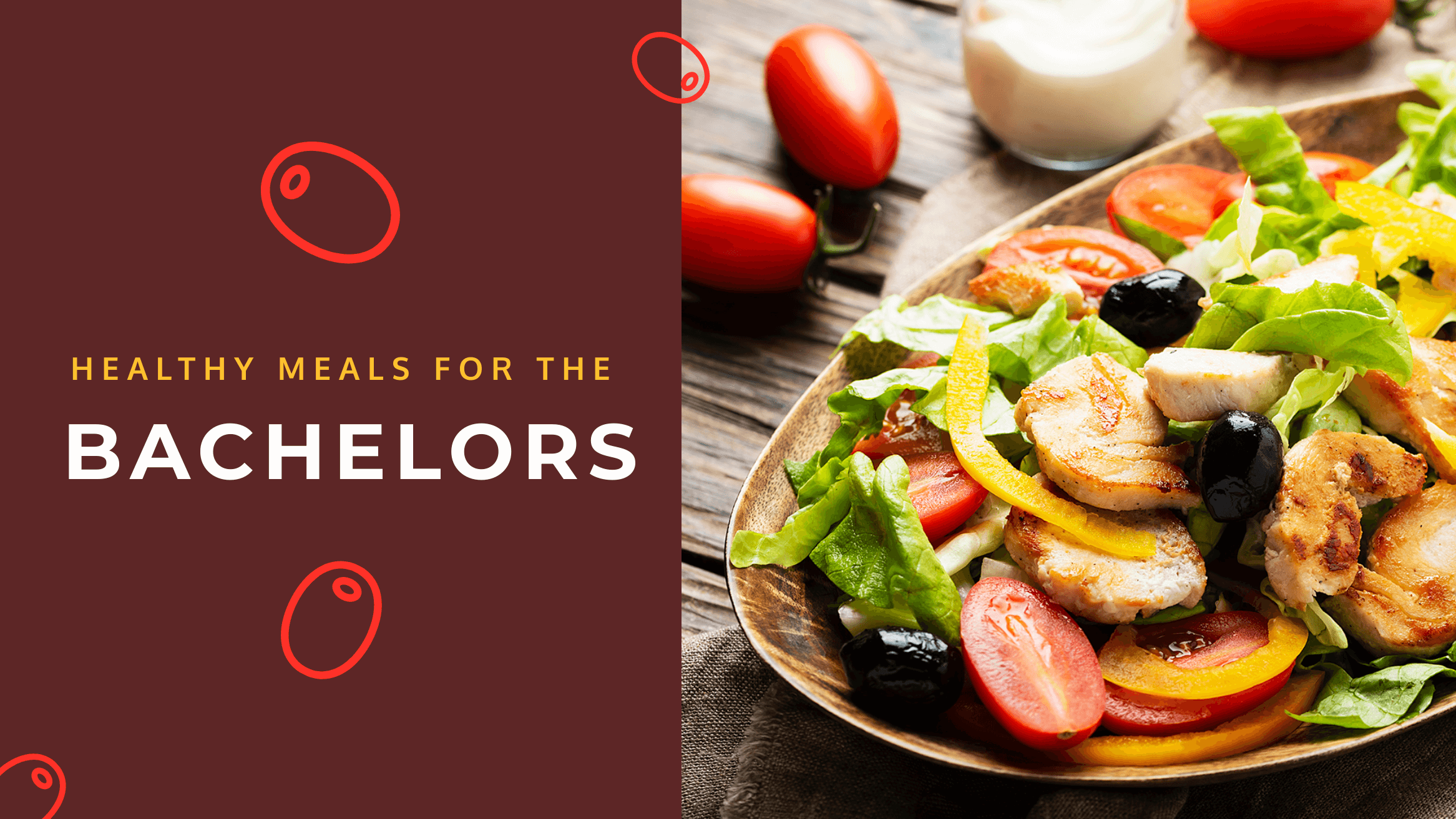 Get This Template and More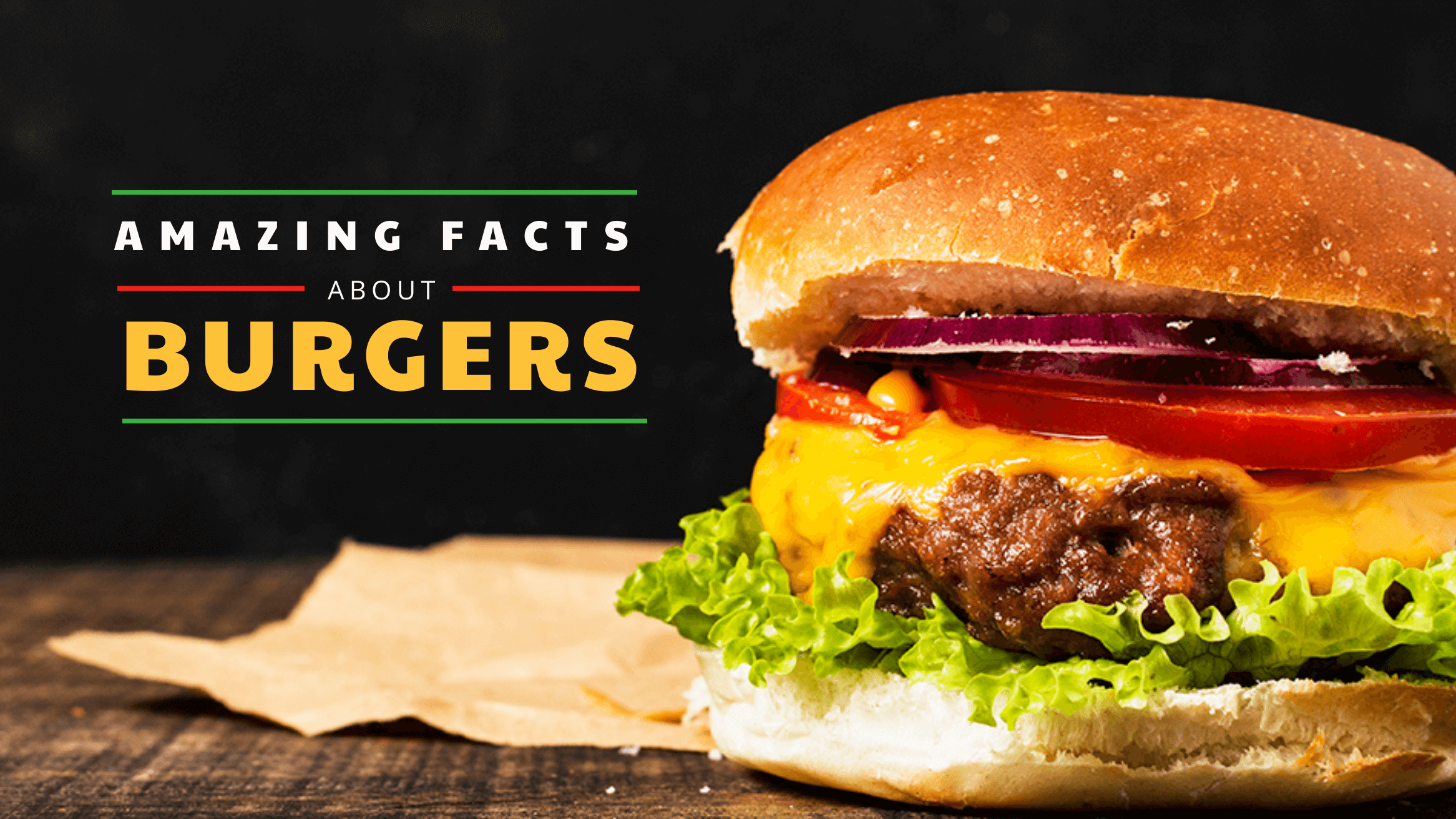 Get This Template and More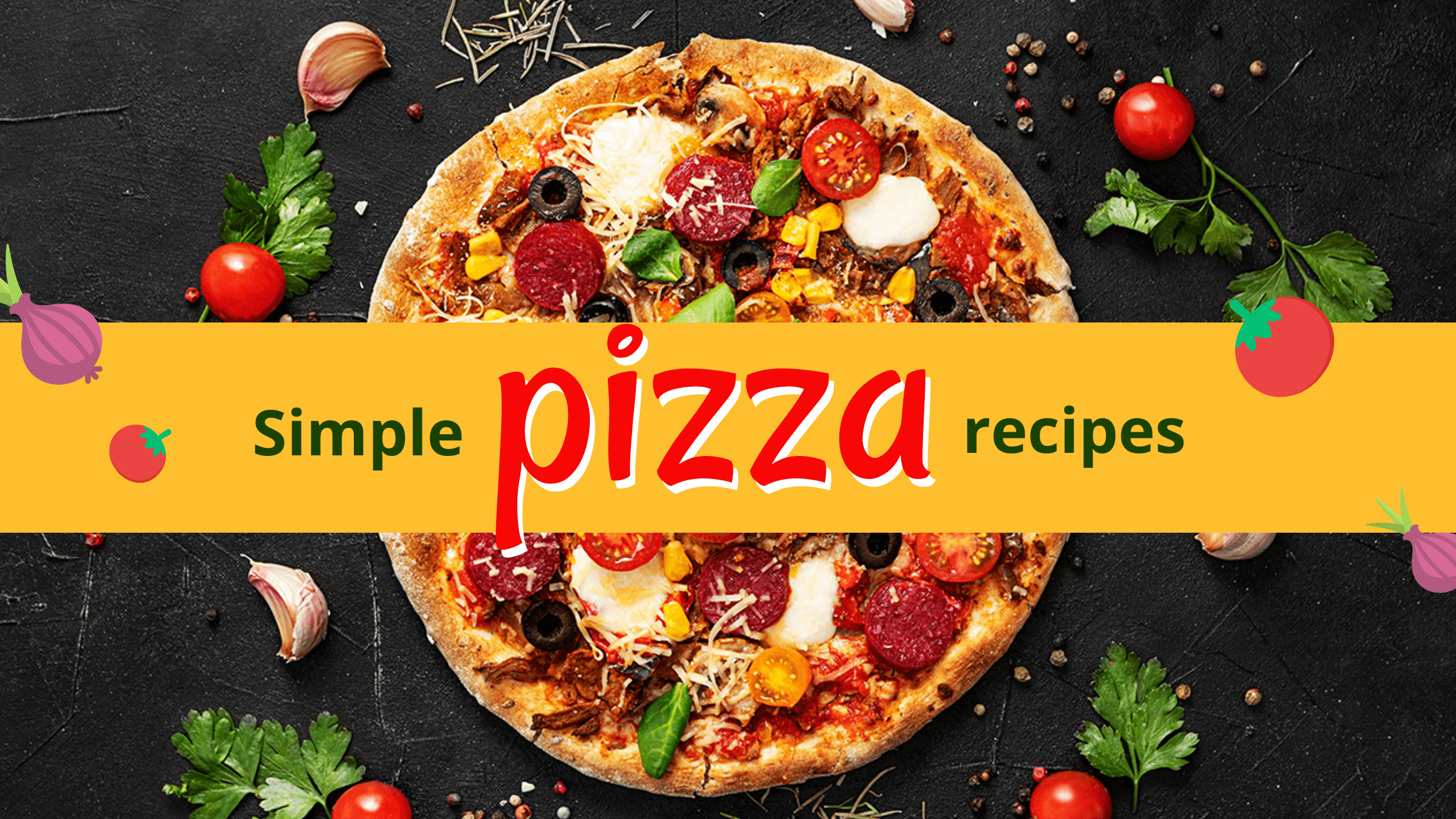 Get This Template and More
Create Your Food Blog Banner in DocHipo
Blog banners are the main eye-catchers that can hook your readers to your blog.
Adding blog banners can instantly jazz up your overall blog. It immediately sets the context and makes the reader aware of what they should expect from that blog.
Especially for a food blog, content with tempting graphics is the main key to make your blog look attractive.
At DocHipo this process is really easy.
As you will sign up for this platform, you will notice that it has amazing blog banner templates perfect for any niche.
You can customize the documents to fit your requirements and upload them into your blogging platform.
To make it more clear for you, let's wear the design hat and cook-up a nice blog banner through these 3 simple steps.
Step 1:
Log in to DocHipo. As you will enter its charming landing page you can select your document via these two options
You can either type "Blog Banner" on the search bar, or click the option "Blog Banner" under the category "Web Banner" situated on the left panel: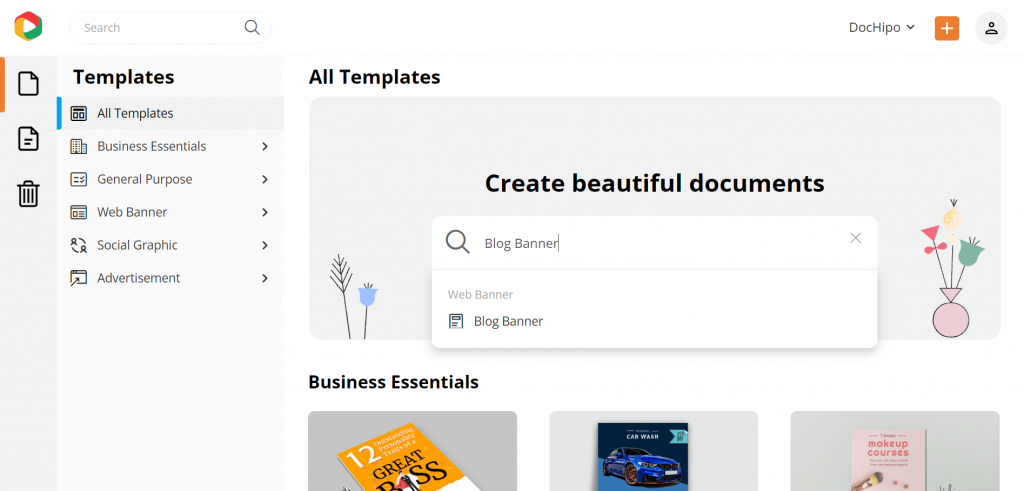 Within this document, you will witness a series of mind-boggling blog banner templates related to food.
Choose the document template that fits your blog contents: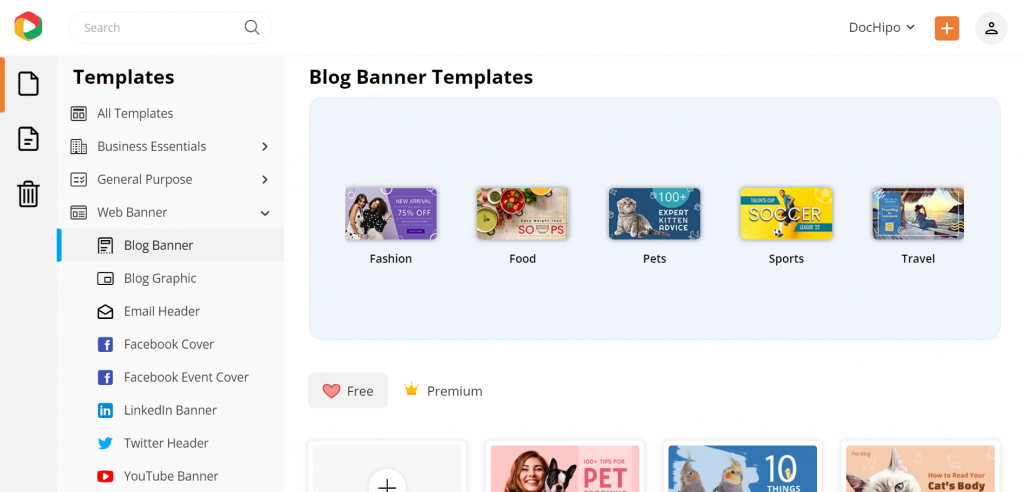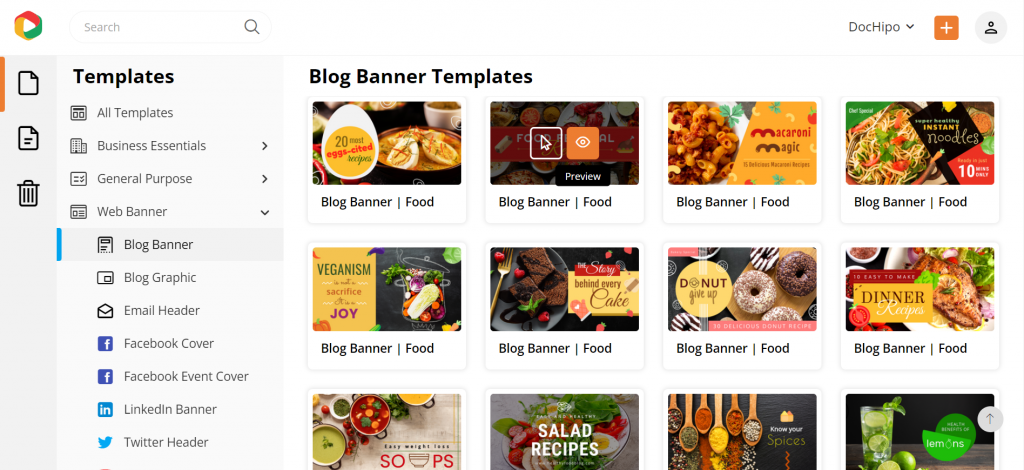 Step 2:
You will be redirected to the document information page when you select the document template.
Here most of the information will be auto-populated, which you can change if you feel so. You can also add a small document description, which will make things convenient for you: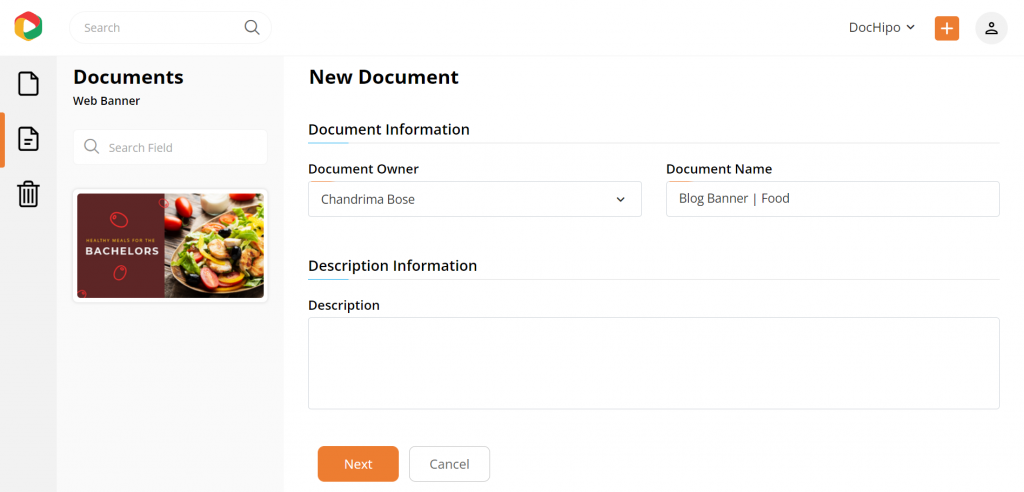 Step 3:
As you click, "Next", you will witness the magic of teleporting into a different dimension of this platform, which is the DocHipo's editor.
This editor is super user-friendly and can be operated even by a novice. You do not need any specialized design skills to create your document here.
This platform equips you with all the necessary widgets that will help you to create a document either from scratch or make the necessary customizations: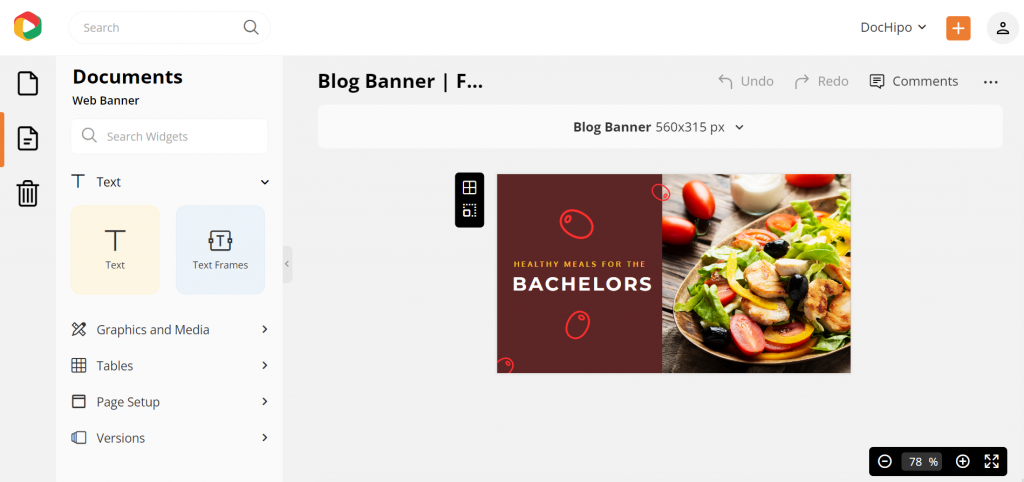 For this document template, I have just changed the text to "HEALTHY MEALS FOR THE VEGANS":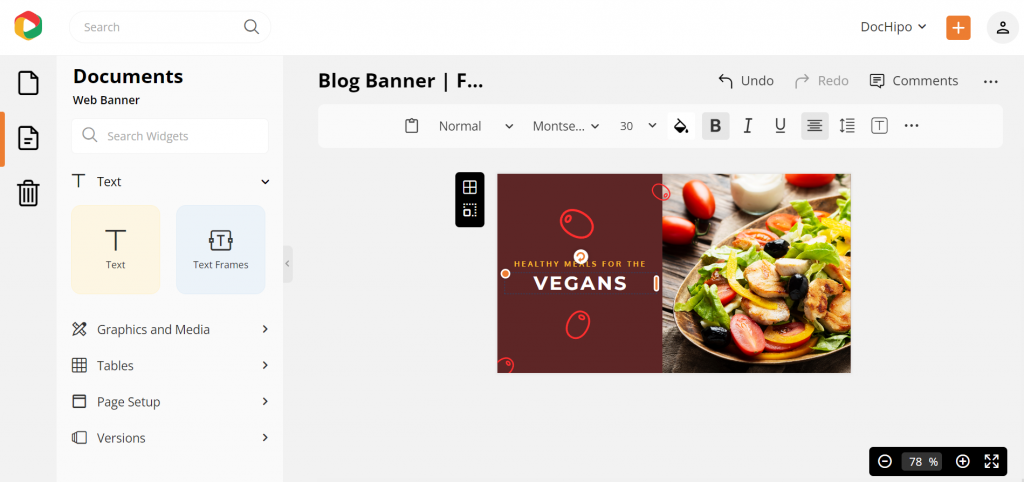 Then I also changed the image.
To do that, navigate to the left-hand-side panel, and select the "Picture" widget under the "Graphics and Media" category.
After choosing the appropriate picture, you can drag and drop it onto the image in the document that you want to replace.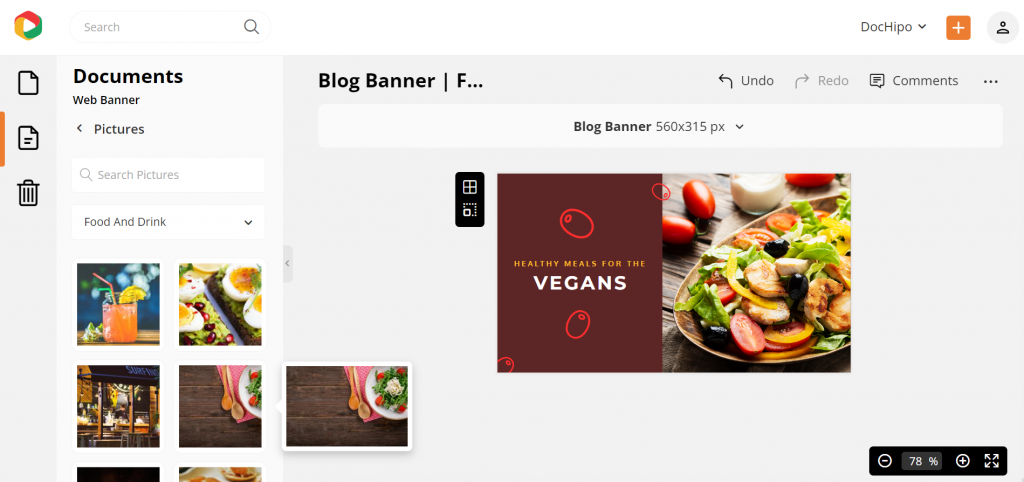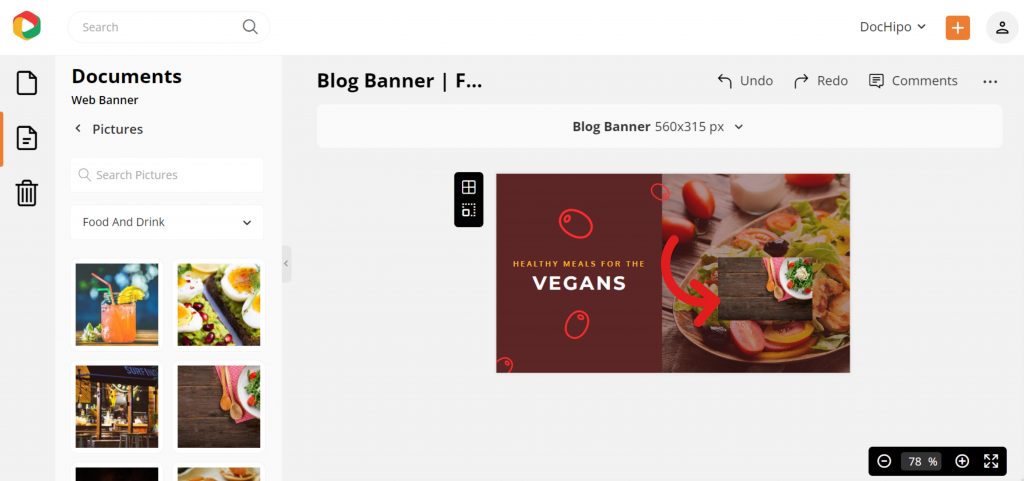 BAMP!
The picture will immediately change while maintaining the format and the dimensions: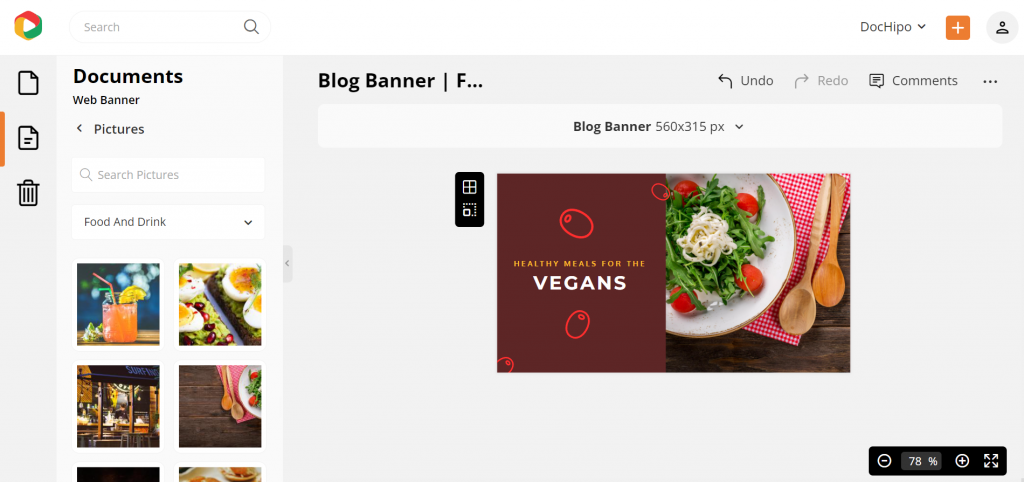 You can also make adjustments if you feel so.
When you are ready with the document design, click the three-dotted-button on the top-right corner of the editor. Then select "Download" from the options flashing down.
A box will appear on the screen where you have to select the file-type (PNG/PDF) and the Quality (Normal/Medium/High).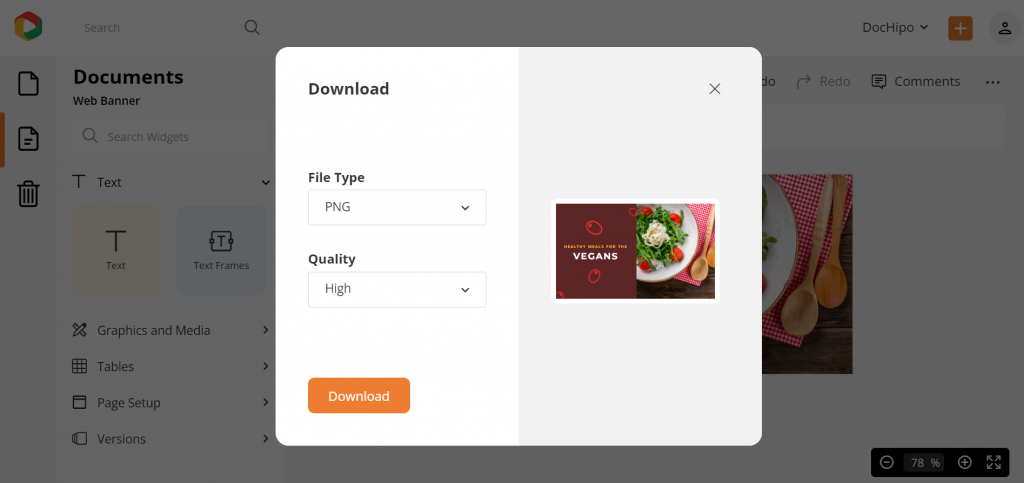 That's it!
Now the document looks like this: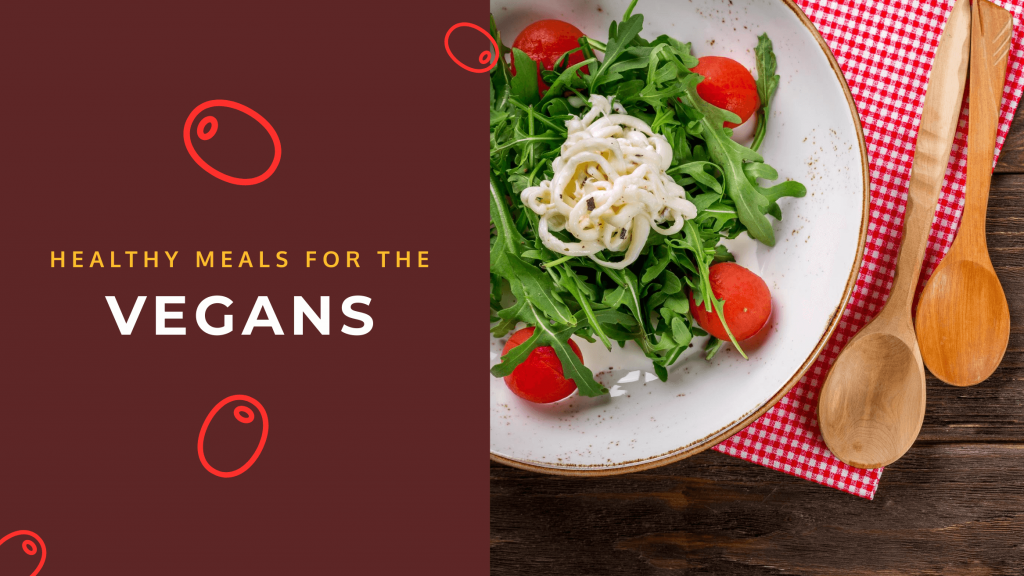 To know more, check this video out:
Conclusion
Starting a food blog can be exhilarating!
That's because you are not only sharing your love for food with a dash of tips and techniques but also mixing it up with tempting visuals.
Visuals are like Cocktails, you must add them to aggrandize your overall dining experience.
So, take your Food blog to a different level with amazing images and graphic visuals that will charm your readers. Especially with DocHipo by your side, you can never feel restricted to explore your design capabilities and expressions.
I would also like to remind you that DocHipo is offering a 40% OFF launch discount for the first year on the Pro Plan! This offer is available for a limited time (Offer ends 11:59 pm UTC 31 Jan 2021), and I don't want you to miss this! To redeem this offer, use coupon code LAUNCH40 at checkout.
You just have 8 days left…