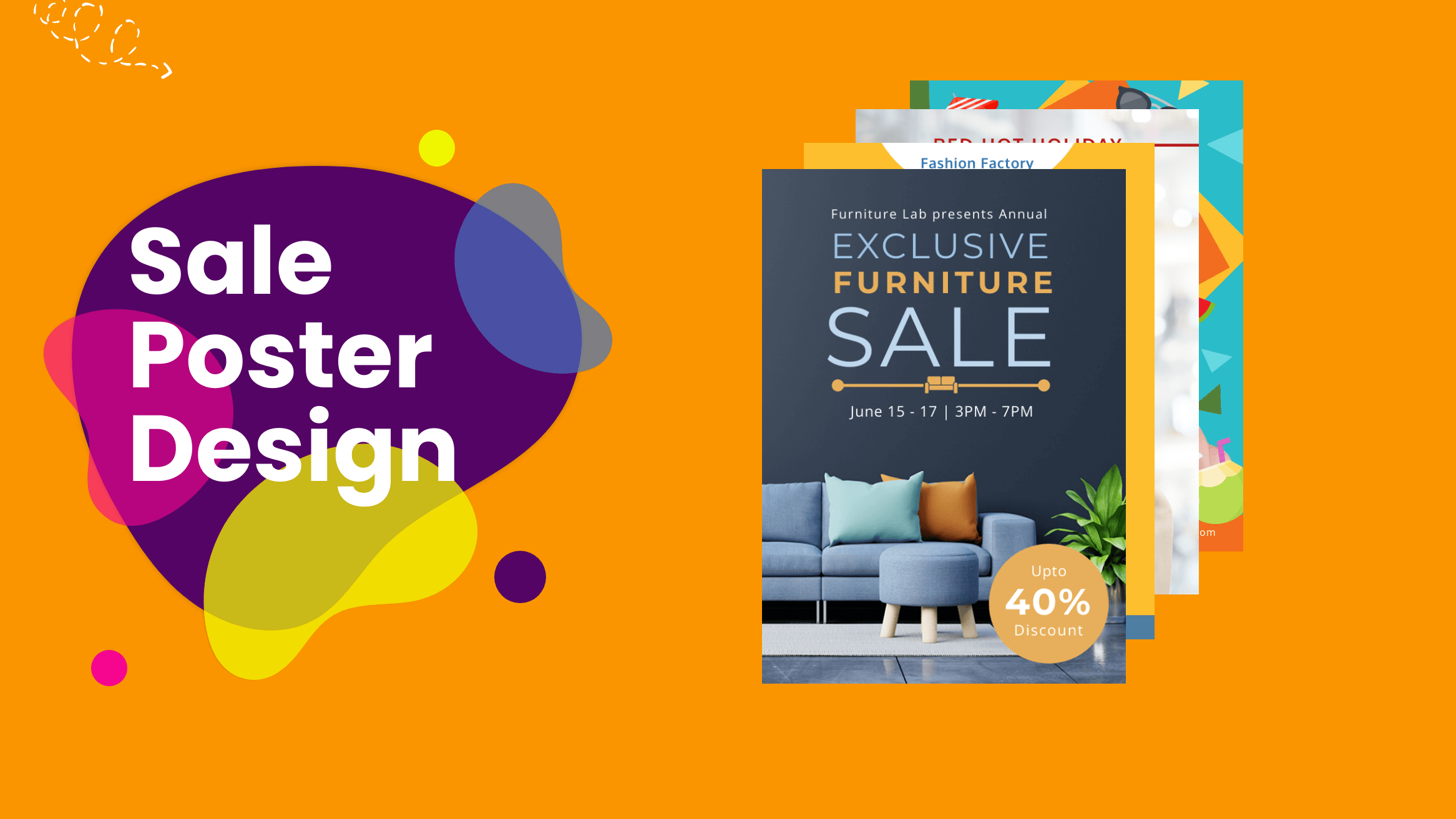 Sale Poster Design: Create Eye-Catching Sale Posters for Free

Last Updated Jun 19, 2023
Are you looking for an economical way for your business to announce your latest deals, promotions, and special discounts? Then Sale Poster Design might be an ideal option for you. Posters are the ideal forms of low-budget marketing materials, and when appropriately designed, they can attract a huge audience.
Now, if you are not a designer, designing a Sale Poster might be a nightmare for you. But you are not alone; many people are out there who are not really good at designing. Keeping this in mind, DocHipo comes with a Free Online Poster Maker that helps anyone design stunning posters and other marketing graphics.
In this article, we will walk you through the process of Sale Poster Design. Stay tuned till the end!
Table of Contents
Sale Poster Design Tips
DocHipo comes with a wide collection of Sale Poster Design Templates and useful Design Widgets for its users. However, to make the design process more straightforward, we have come up with some helpful design tips. Go through them carefully and learn to create striking Sale Posters in minutes.
Brainstorm
A brainstorming session is the first step towards an iconic sale poster design. Take your time to plan how you want your sale poster to look. From writing the copy to choosing colors, everything should be prepared in this session. You can include your employees or team members in this session and take everyone's perspective into account for a striking design.
The sale poster you are planning to design should look something like this.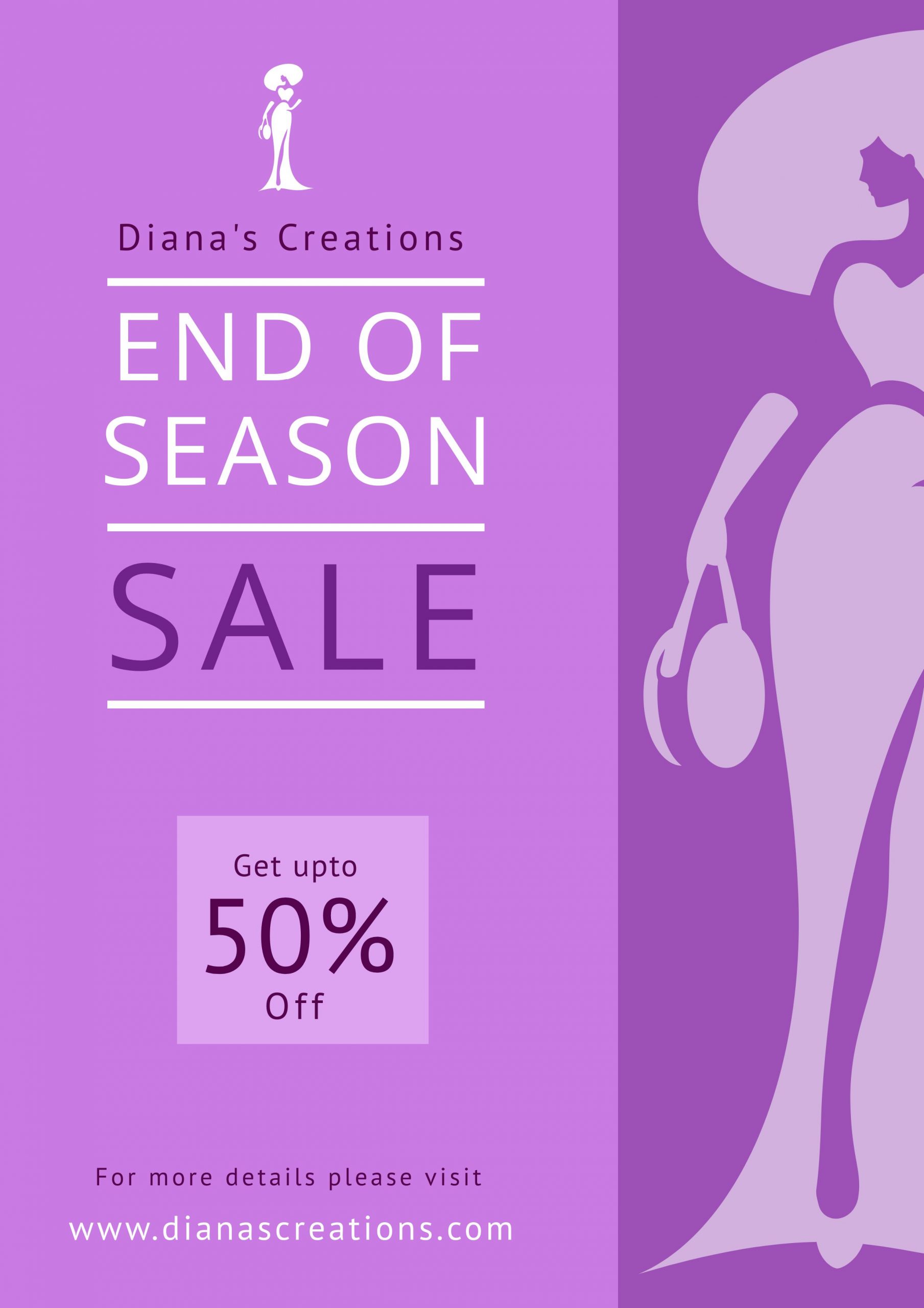 Get This Template and More
Choose the Right Fonts
Discounts, offers, and products are the focal points of your sale poster, right? So, you need to include them in your poster strategically while creating a visual hierarchy. Typography is thus the crucial design element of your Sale Poster Design.
Since you are creating a sale poster, the text in your poster might include this information:
The Name of Your Sale (End Of Season Sale, Black Friday Sale, etc.)
The Time Period of Your Sale
A Catchy Business Tagline
The Location Of Your Store
Call To Actions
Your Company Name, Logo, Contact Number, etc.
Choose two to three legible and relevant fonts for your design. Use dark font colors on a bright background or a bright font color for dark backgrounds to pop the text in your design.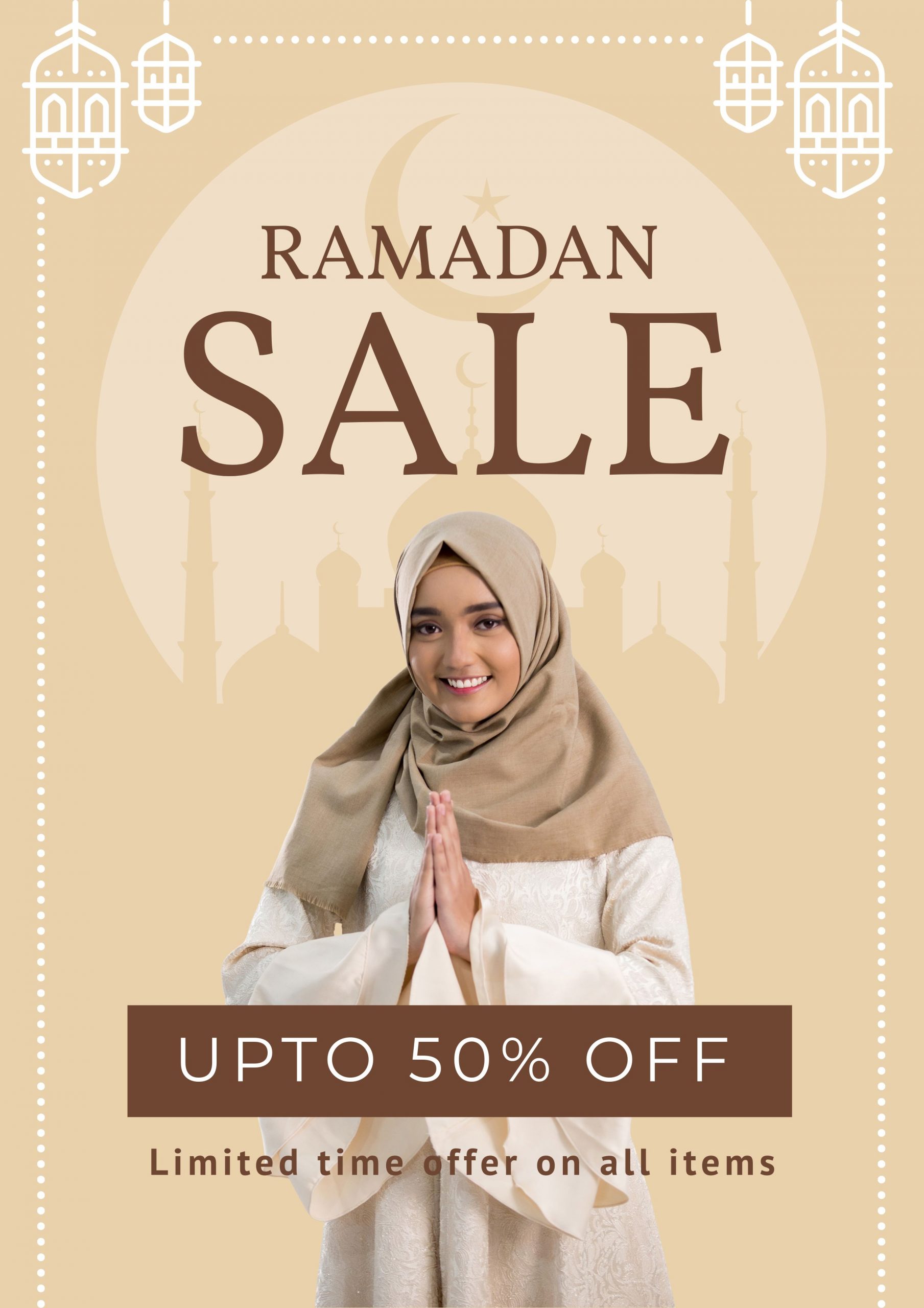 Get This Template and More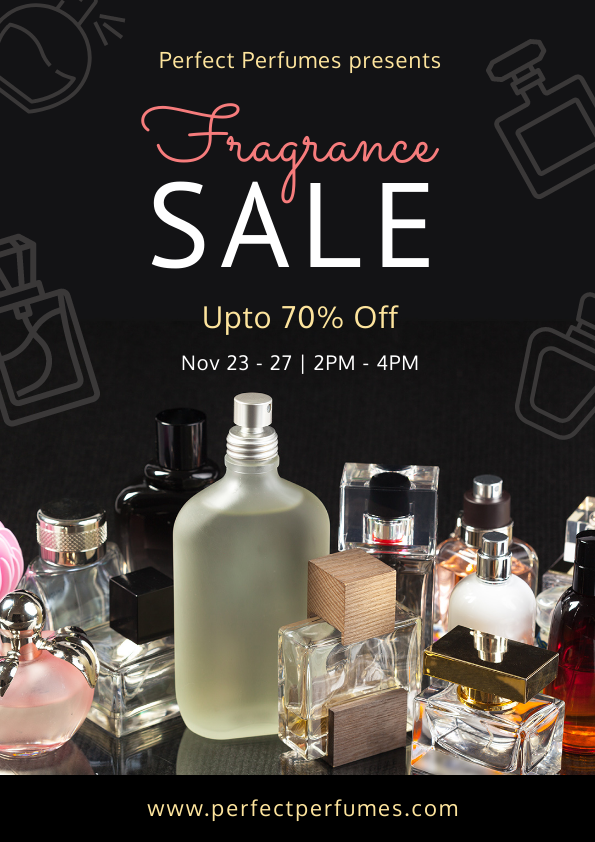 Get This Template and More
As you can see in the sale poster template below, different fonts have been used to organize the information accordingly.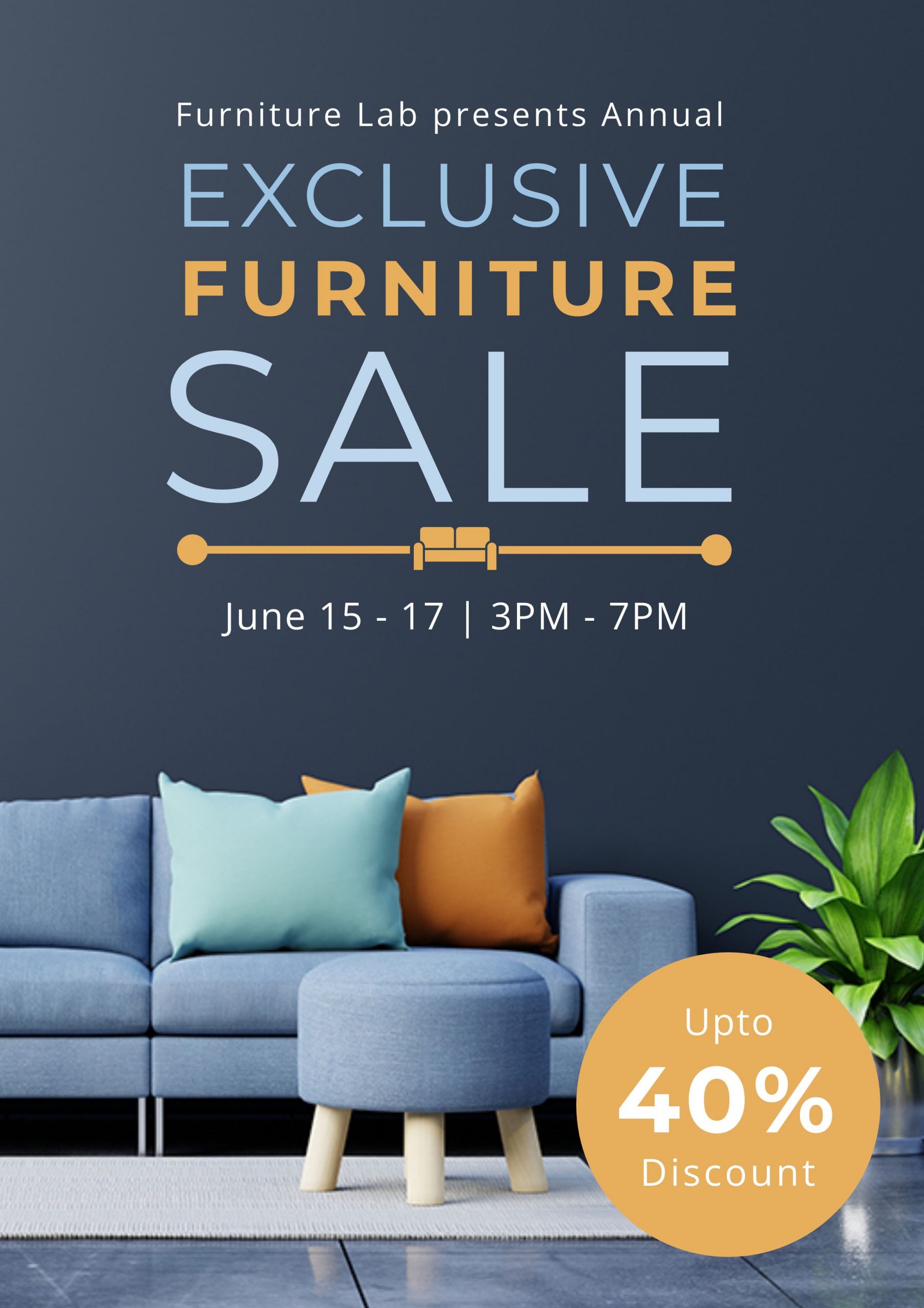 Get This Template and More
The title "Exclusive Furniture Sale" is the boldest and largest font because it's the most critical text that catches the target audiences' attention. Read more about Typography Hierarchy to learn more about choosing the right fonts for your design.
Use Relevant Or Branded Color Scheme
Color plays a vital role in your Sale Poster Design. A recent study shows that color influences up to 85% of a customers' purchase decision. So, you can not compromise on choosing the right colors for your design.
The best way of choosing a color scheme for your sale poster is to use your brand colors. If you don't have any brand color, try choosing colors according to the mood, message, and emotions you want to evoke in your customers.
If you want to display your products in the sale poster design, choose complementary colors, just like the template below.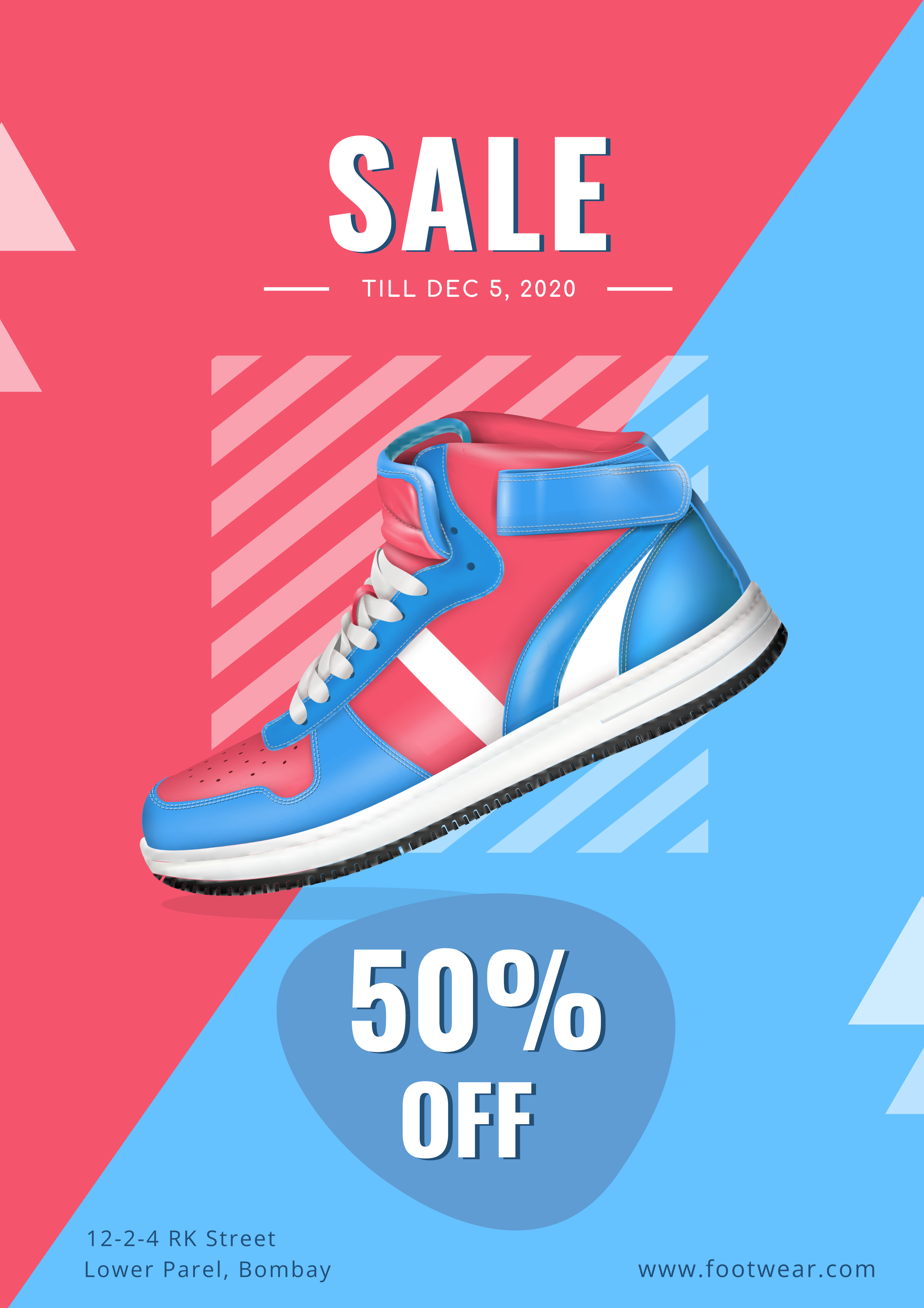 Get This Template and More
However, if you struggle to choose the right colors, use this article about the best color combinations.
Create A Simple Background
Generally, there are two types of backgrounds: solid background and photo background. You can either choose different solid colors for the background or use a relevant photo in the background and create your design on top of it.
Whatever background you choose, make sure it is simple and uncluttered. A simple background will make your design more visually appealing.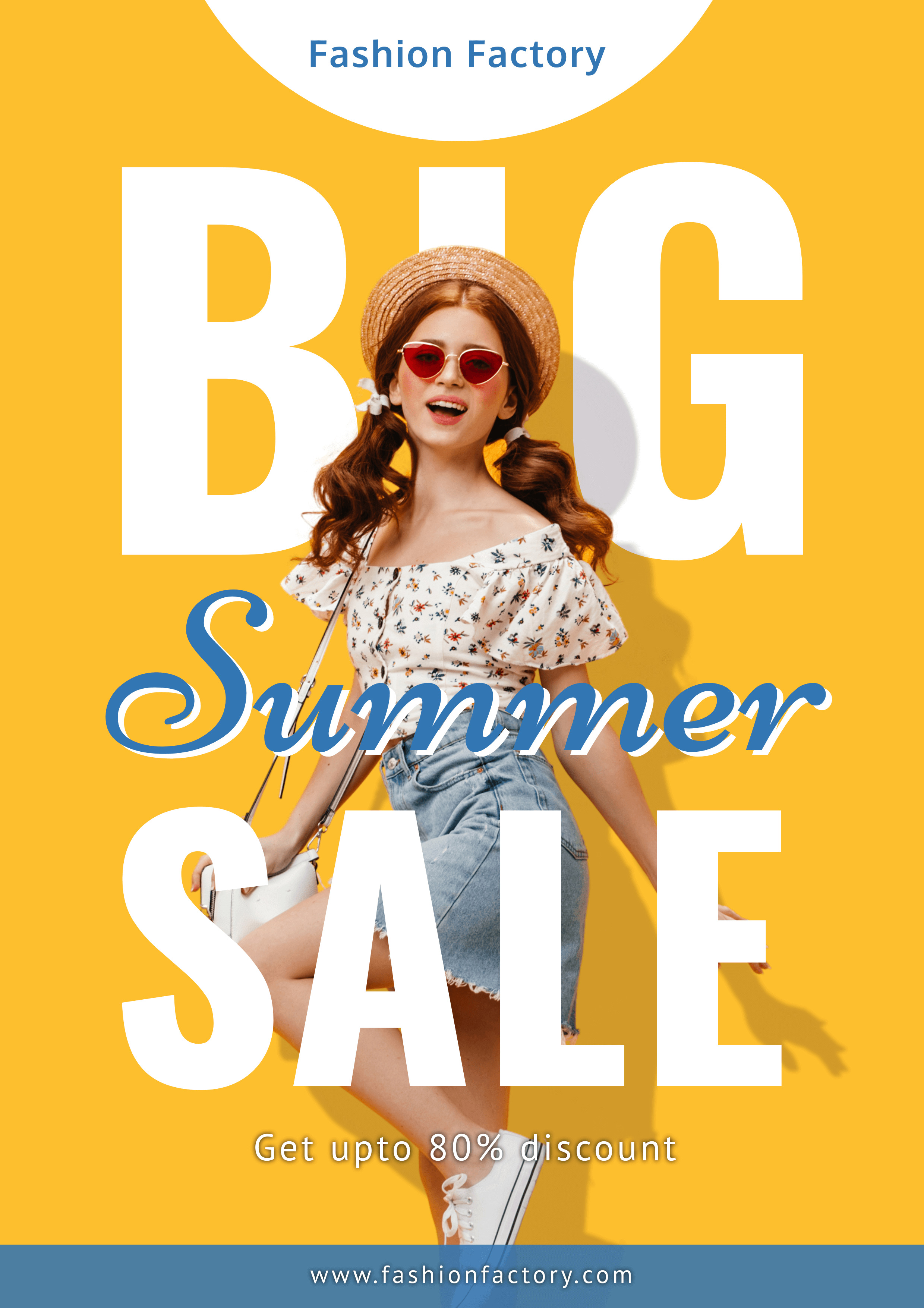 Get This Template and More
Always Use High-Quality Images
Text can not always get the job done alone in a poster. The perfect sale poster will always include high-quality images of the products or services it's promoting. It immediately helps the audience understand what the poster is about. So, you can take high-quality photographs of your products and incorporate them into your poster.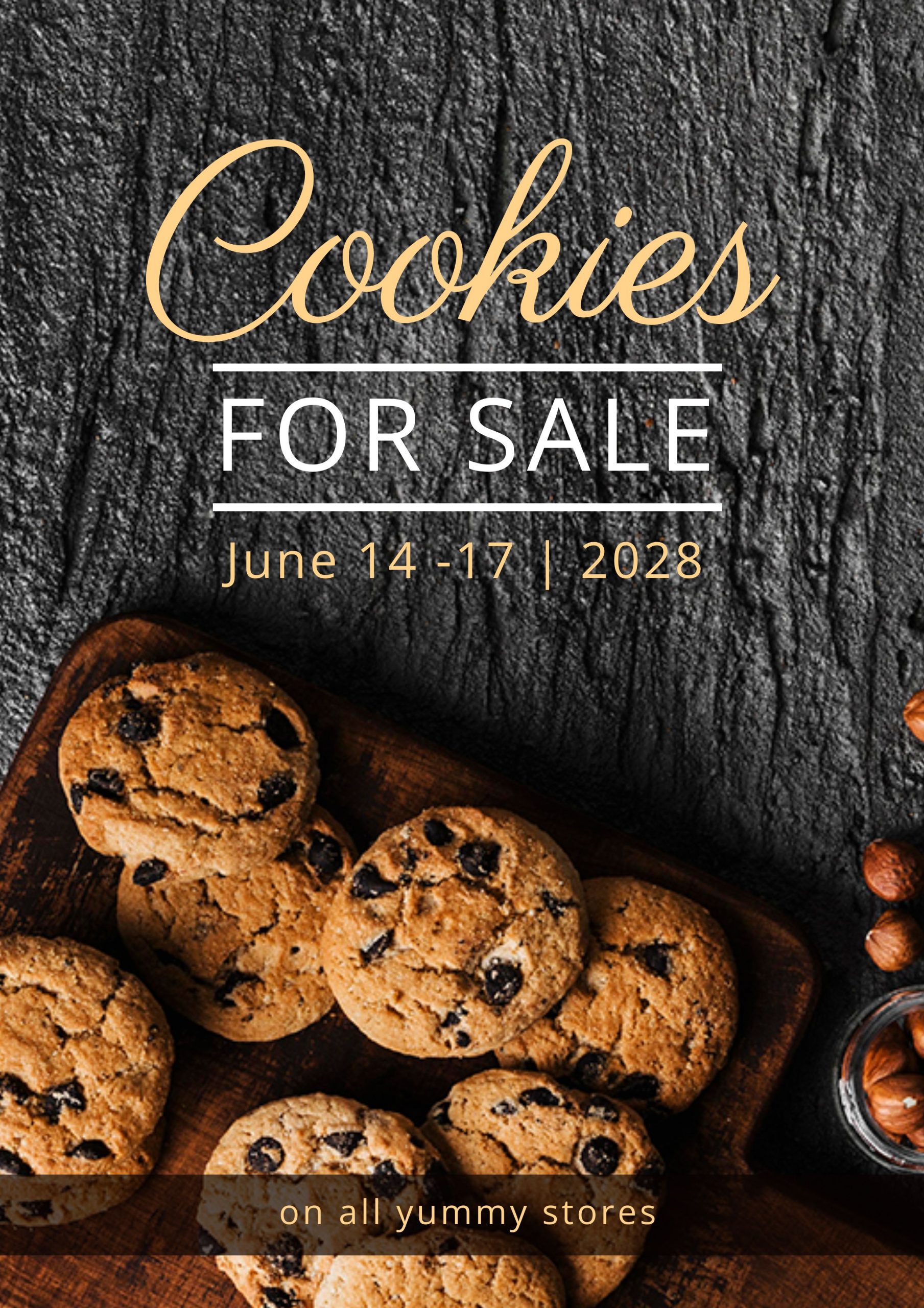 Get This Template and More
Include Your Branding
It's always better to have some essential branding elements such as logos, taglines, packaging style, and others. You can incorporate them in your sale poster design to enhance your brand awareness while promoting special offers and discounts.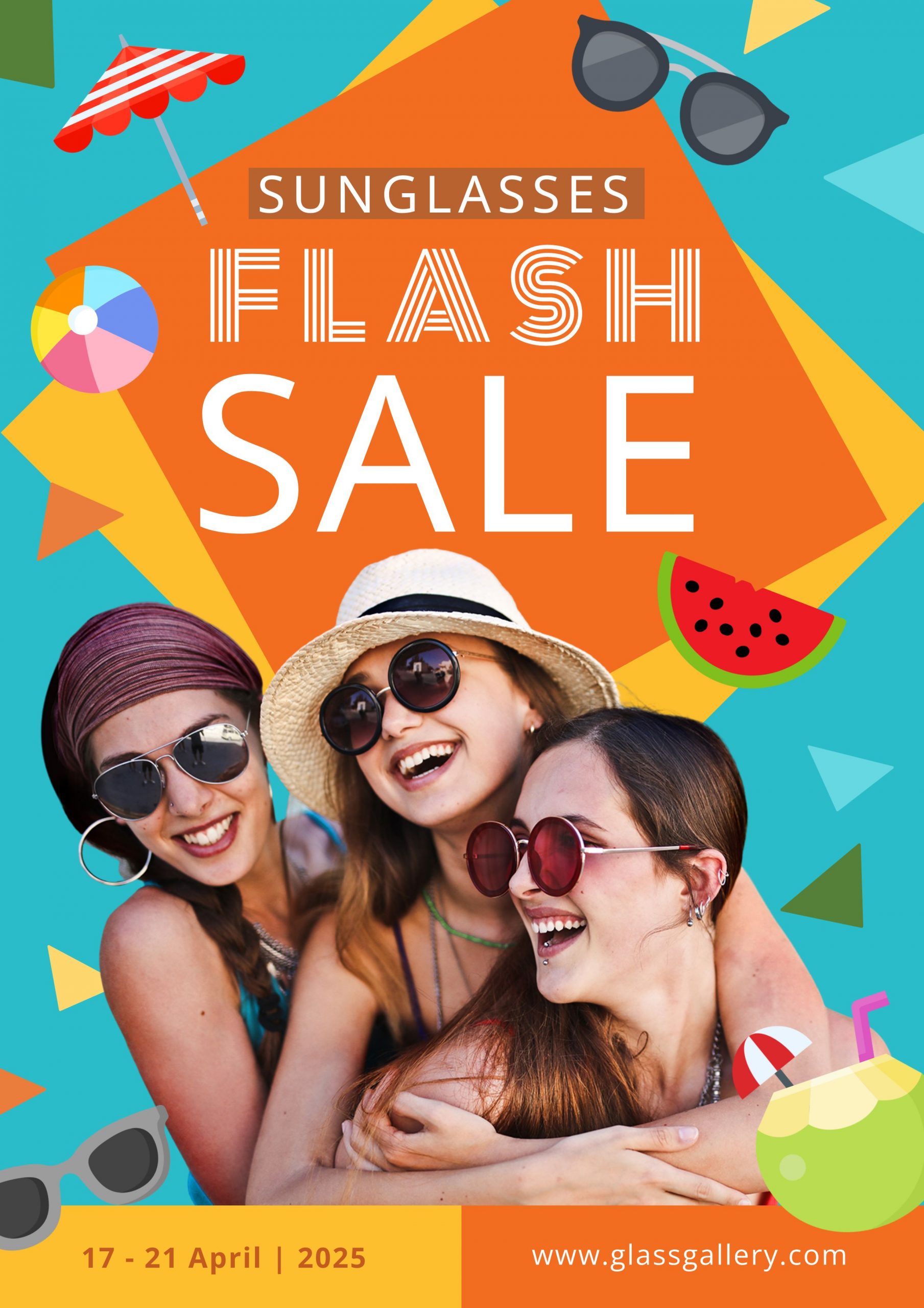 Get This Template and More
DocHipo can help you design other marketing materials such as Logos, Posters, Flyers, Facebook Posts, YouTube Thumbnails, and many others.
How To Make A Sale Poster In DocHipo
Let's move on to the design part. As we have mentioned before, designing a sale poster in DocHipo is easy. Choose your template, customize it according to your needs, and download it.
All you need is an account in DocHipo. So, sign-up to DocHipo if you haven't already and follow the instructions mentioned below.
Step 1: Pick a Sale Poster Template
Pick a Sale Poster Template from DocHipo's massive library of templates under different Document types divided into different categories. To do that, open the DocHipo application and type "Poster" in the search box, and click on the result.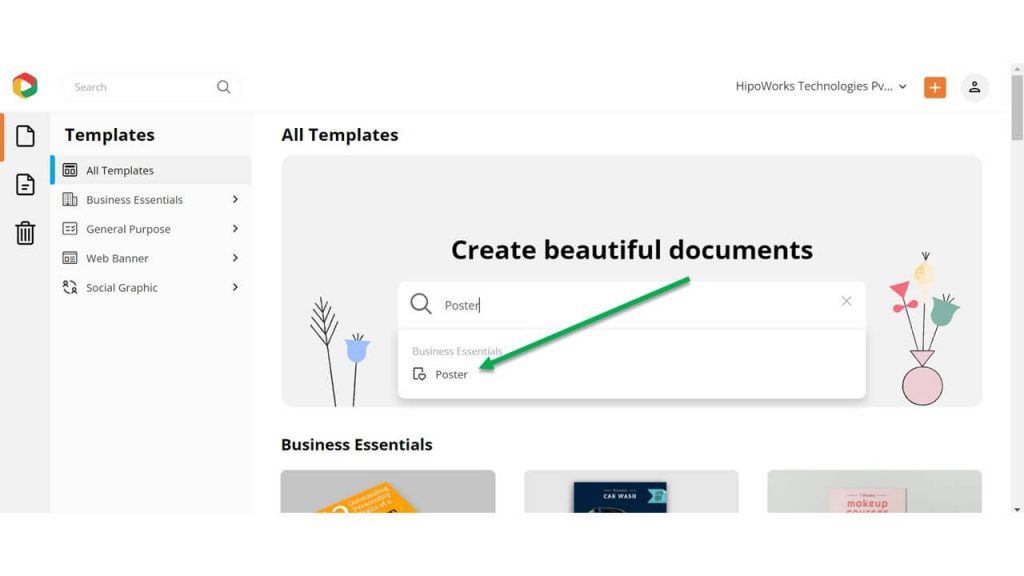 The poster templates in DocHipo are broken down into various categories such as Advertising, Music, Birthday, Sports, Gym, and many others. Choose Sale among them to filter the templates.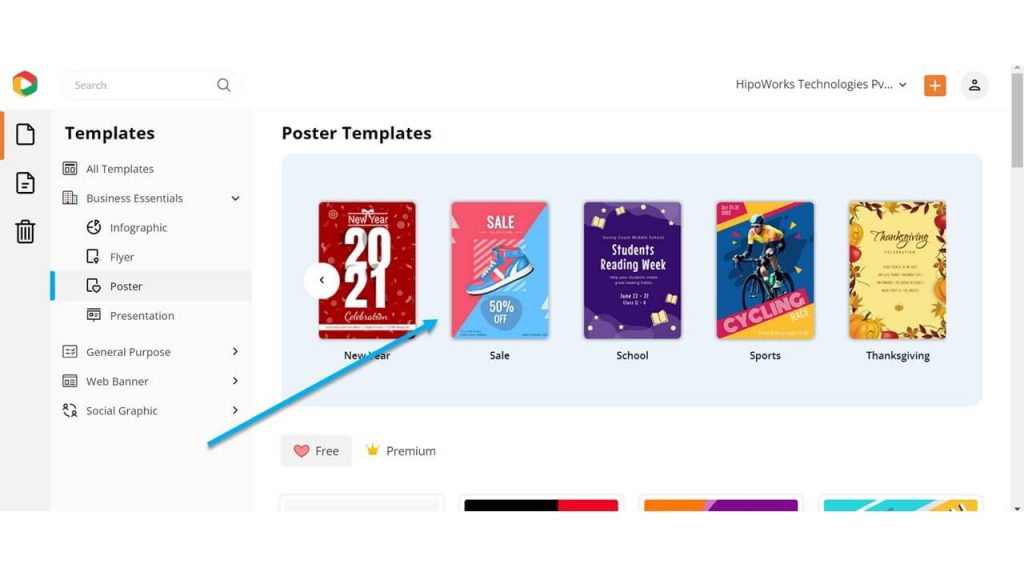 Browse through them, and once you find the suitable Sale Poster Template, hover over it and click "Preview" to take a look at it before editing.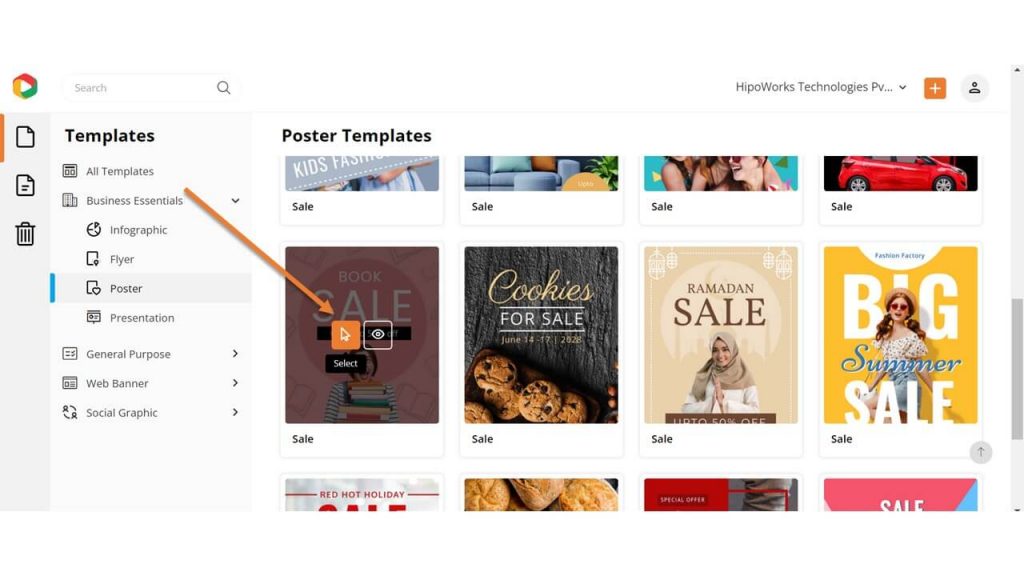 Alternatively, click "Select" if you wish to proceed further with the template.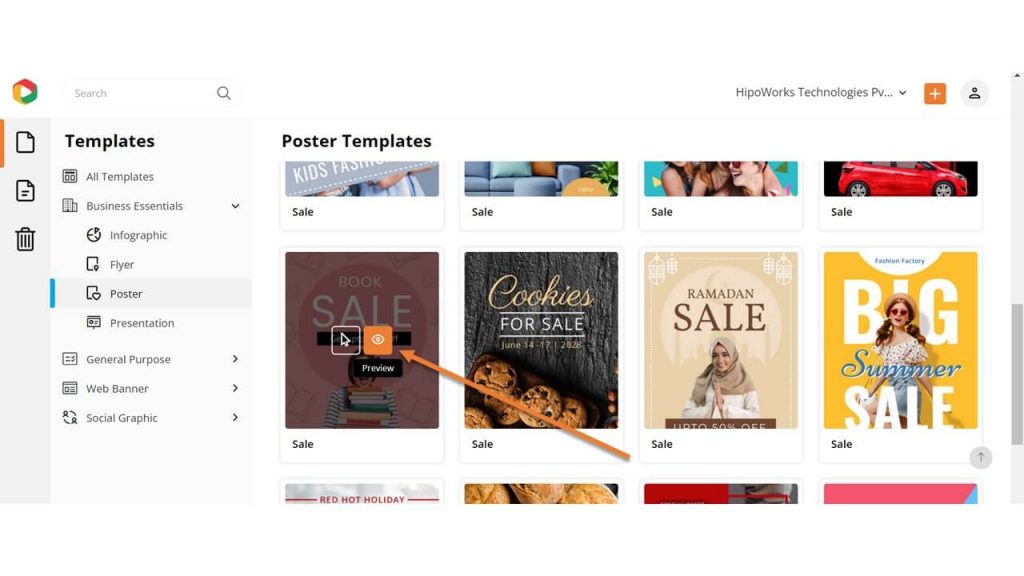 Give a name to the document on the next page and click "Next" to open the template in DocHipo Editor.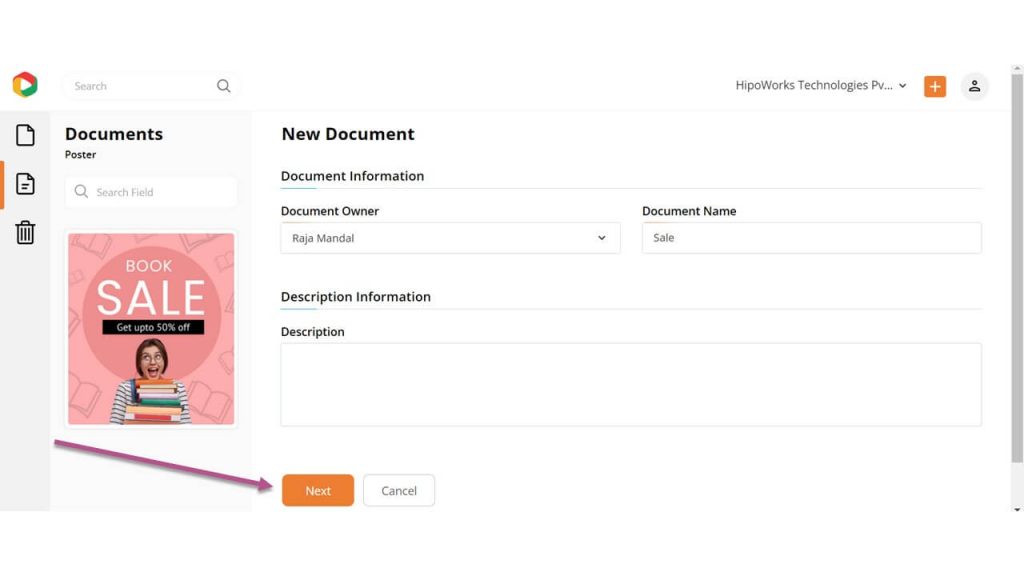 Step 2: Customize the Sale Poster Template
Customize the Sale Poster Template using thousands of icons, stickers, illustrations, colors, fonts, and other elements. Here is how to do that:
Add and Edit Text
Click the Text widget on the left sidebar to add a text object to your design.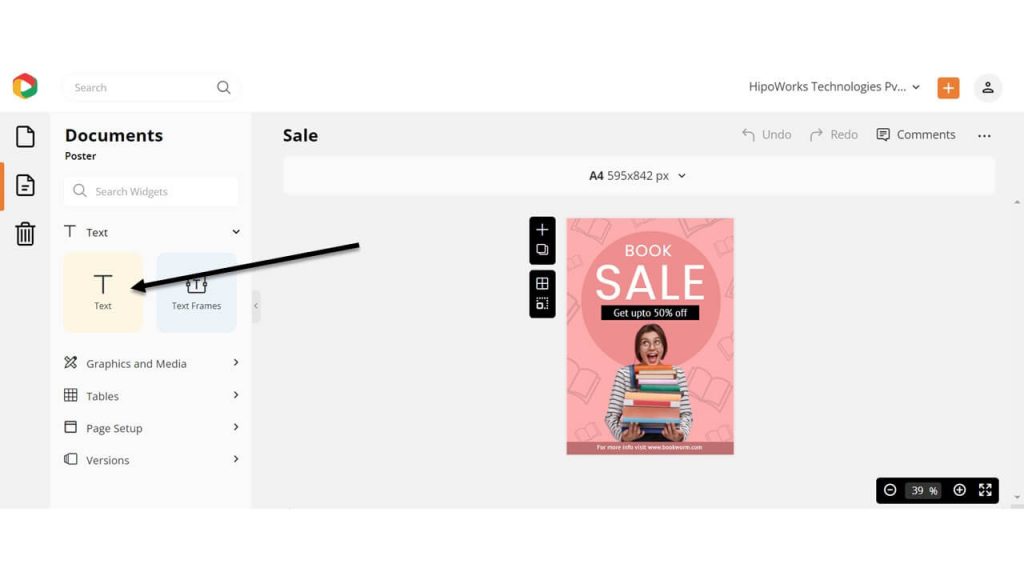 Choose from the three different text options: Heading, Subheading, and the Body text. Once the text object appears on the template, double click on it to edit.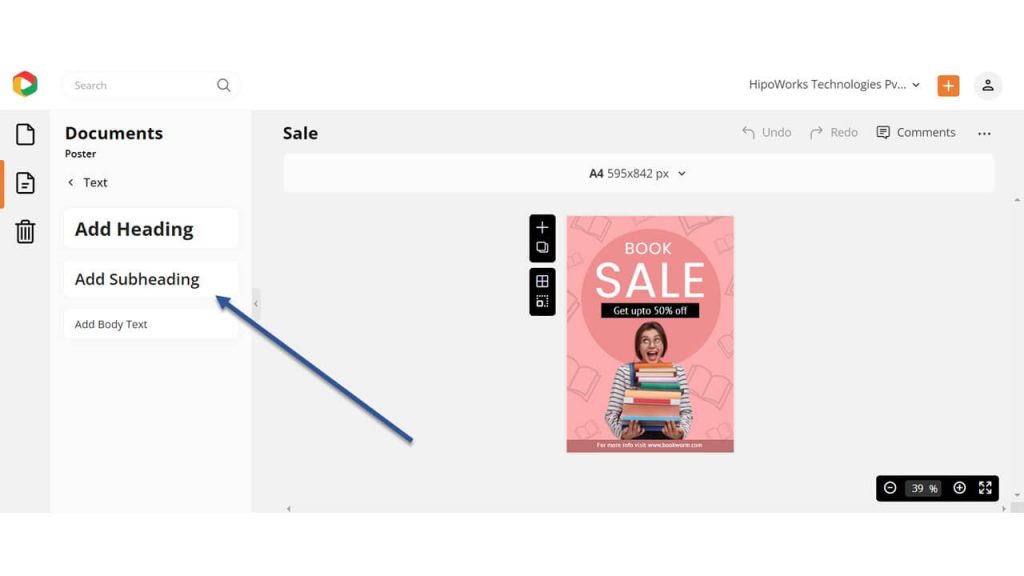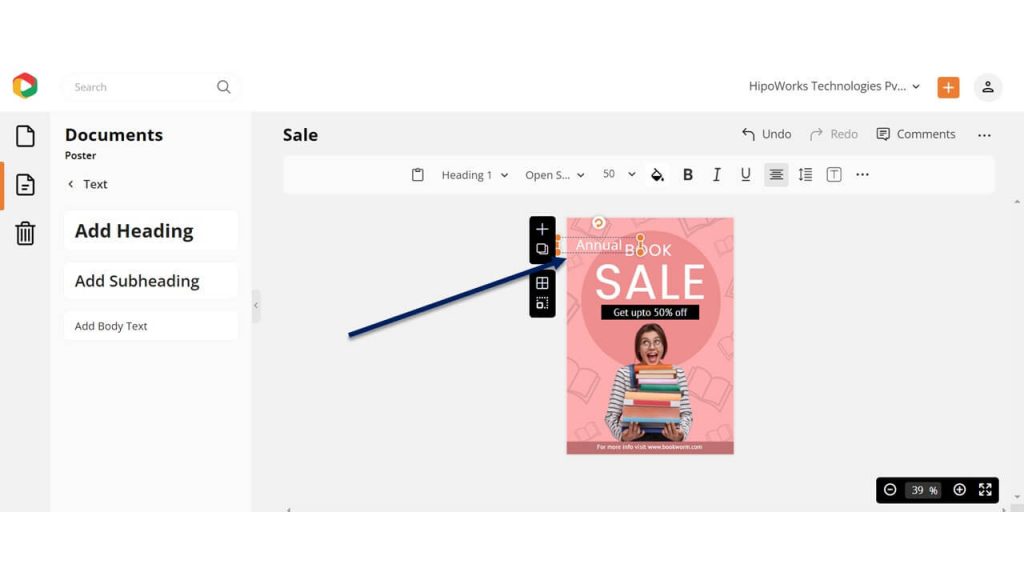 Similarly, if you want to edit the text on the template, double-click on it and type your words to replace it. Use the edit panel on top to change the font, color, size, and many others.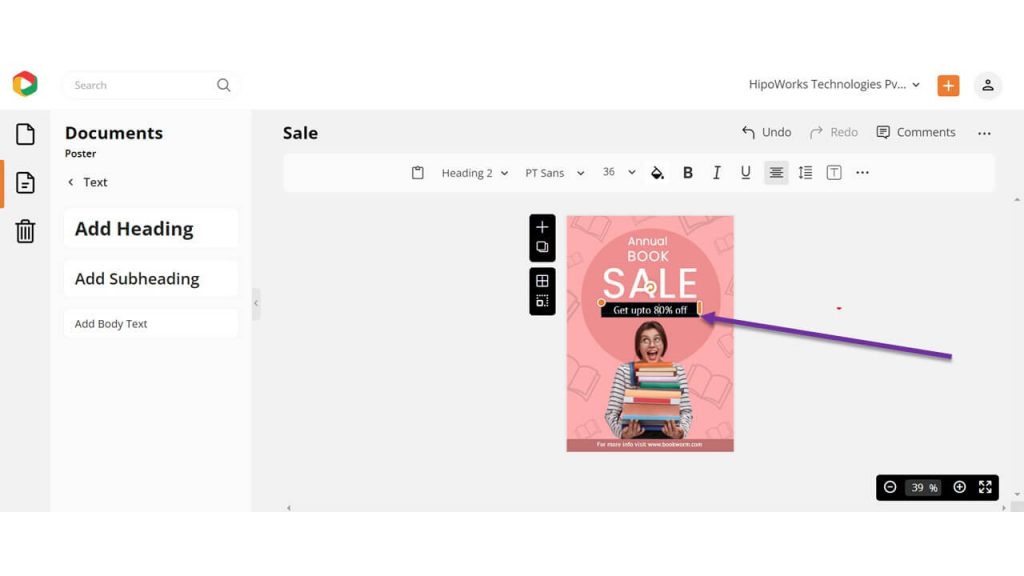 Here is a video on how to do the same.
Customize the Background
Click on the Background widget from the left sidebar to change the background.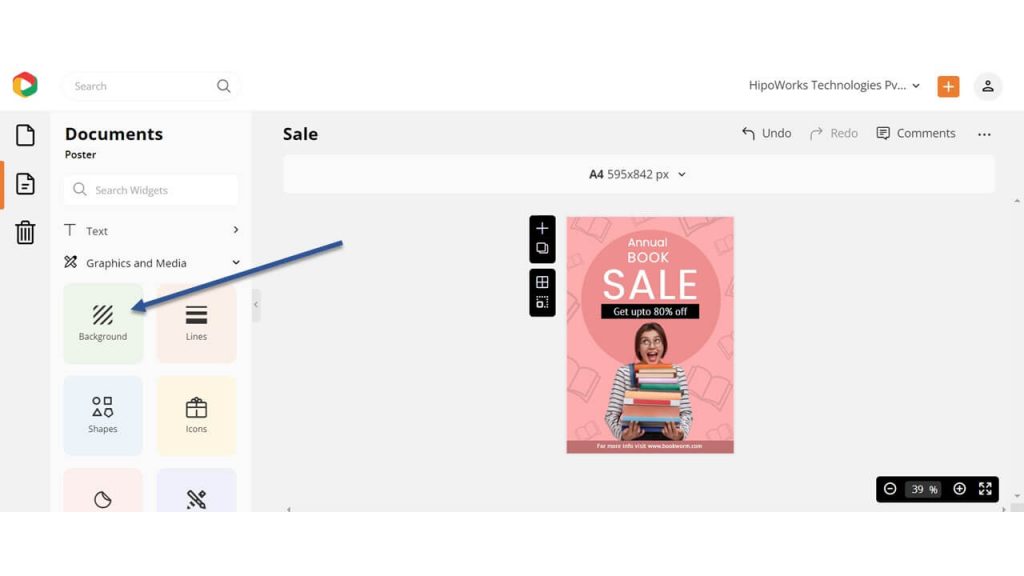 Choose any preset colors or use the custom color picker tool to choose the color you want. You can also type the HEX codes of color in the box to get the one you want.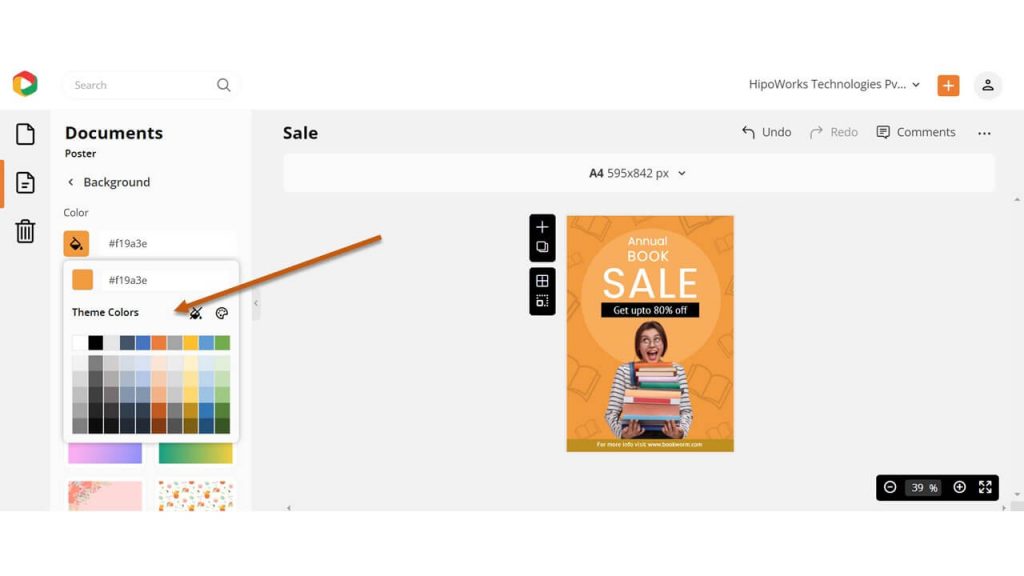 Moreover, choose any of the images from the list below to add texture to the background.
Watch this video to learn more about customizing backgrounds in DocHipo.
Relace the Images
Click the "Uploads" widget on the left side panel to add photographs from your computer. DocHipo's drag & drop tool will let you replace the preexisting image with the uploaded one easily.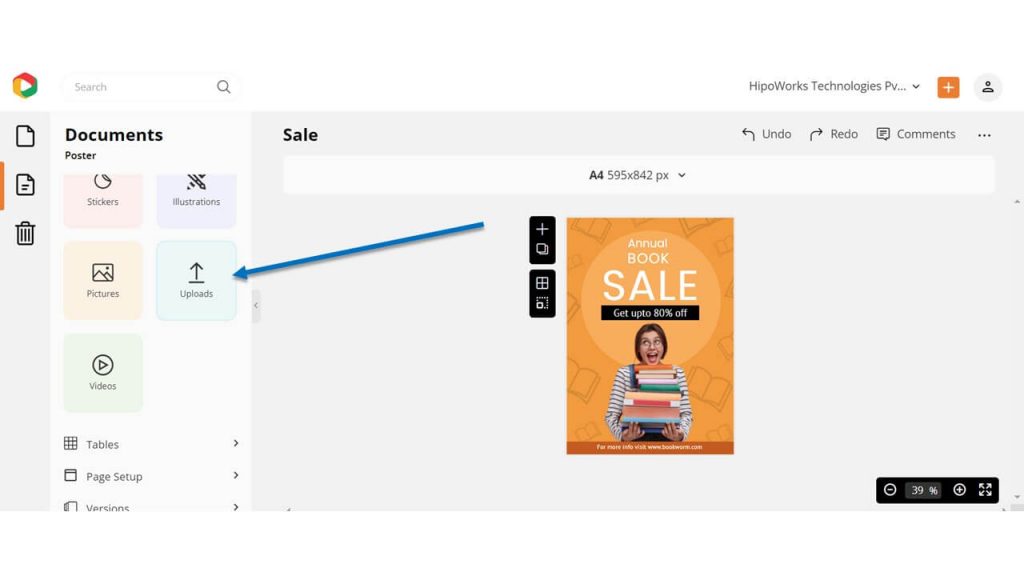 Edit Additional Elements
Click on the additional element you want to edit on the template. Use the edit panel on top to change the color, opacity, arrangement, and more.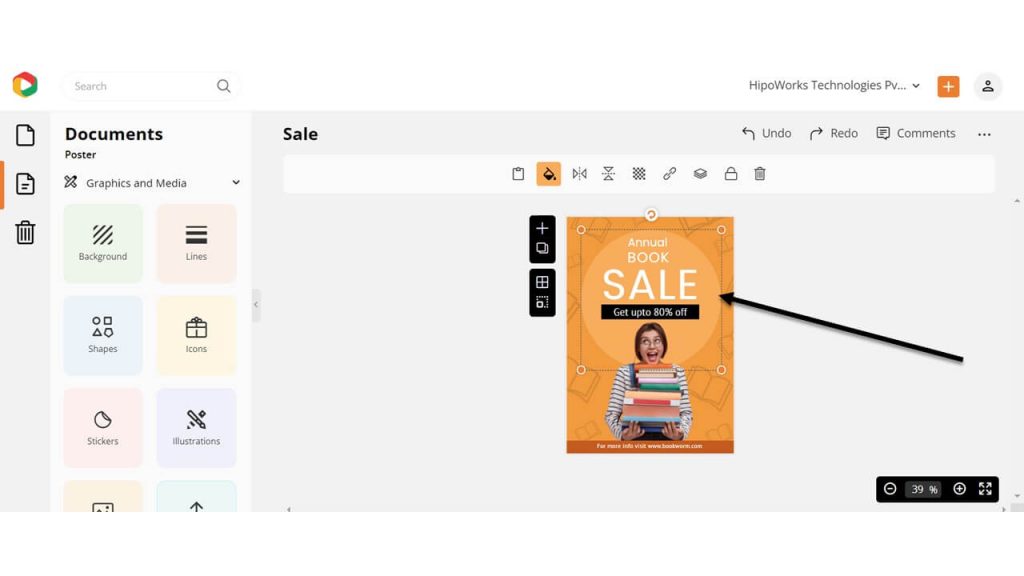 Additionally, you can add different elements such as icons, illustrations, stickers, shapes, lines, and many others from the side panel.
Before Customization: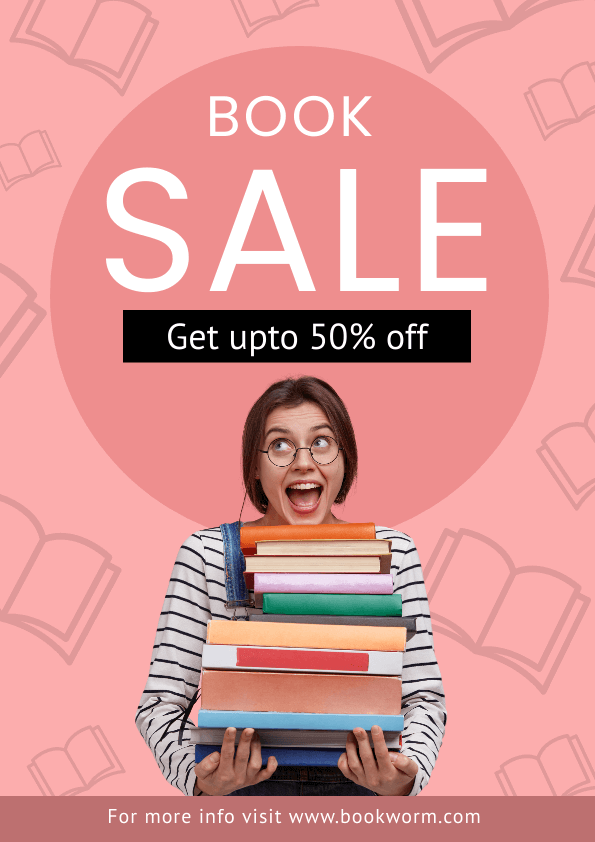 After Customization: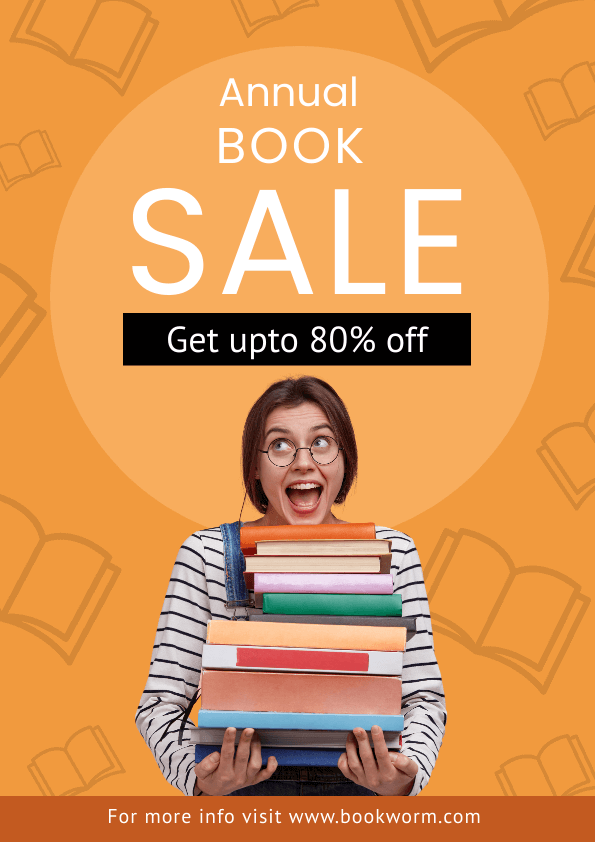 Step 3: Download Your Sale Poster Design
To download your Sale Poster Design, click on the three dots from the upper right corner of your screen. Choose download from the drop-down menu, and the download widget will appear.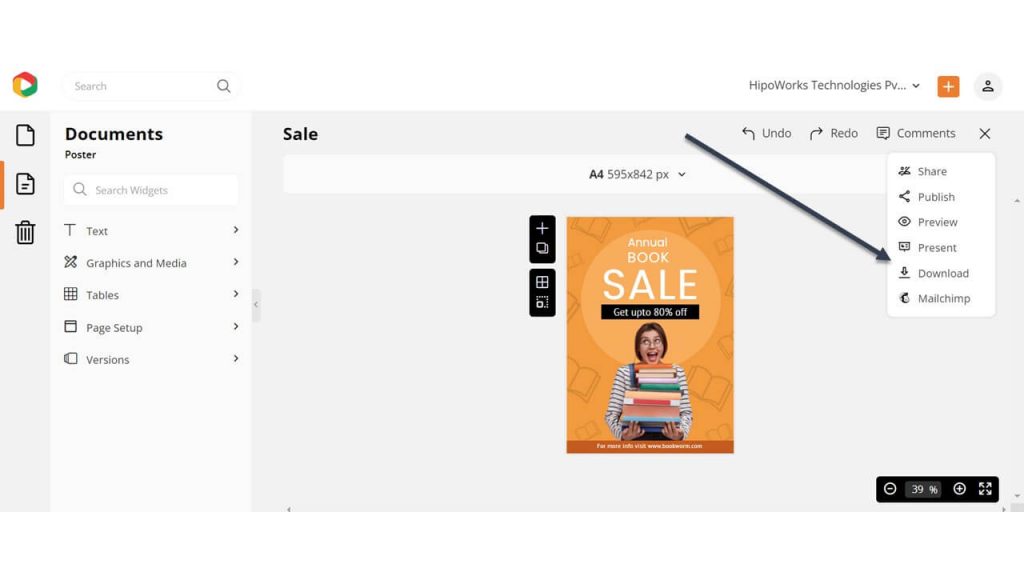 Choose your required file type and quality and click the Download button to begin the download.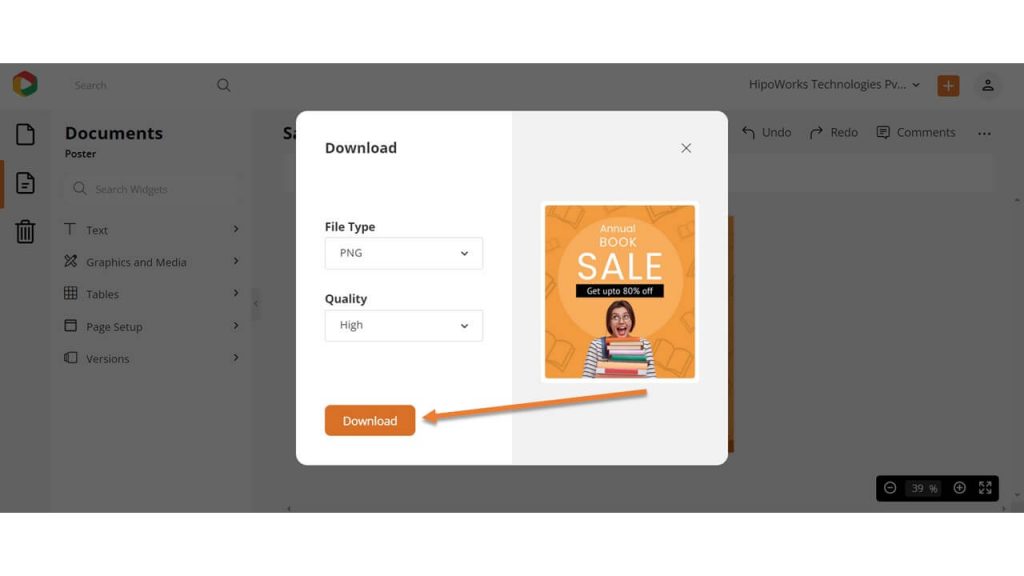 Additionally, you can read this article on Poster Design to learn more about creating posters in DocHipo.
Conclusion….
As you can see, the Sale Poster design is just a piece of cake with DocHipo and the design tips that we have mentioned above. So, if your business is going to offer an upcoming sale, design a Sale Poster using the Sale Poster Template that DocHipo offers and stay ahead of your competitors.
Sign-up to DocHipo now!