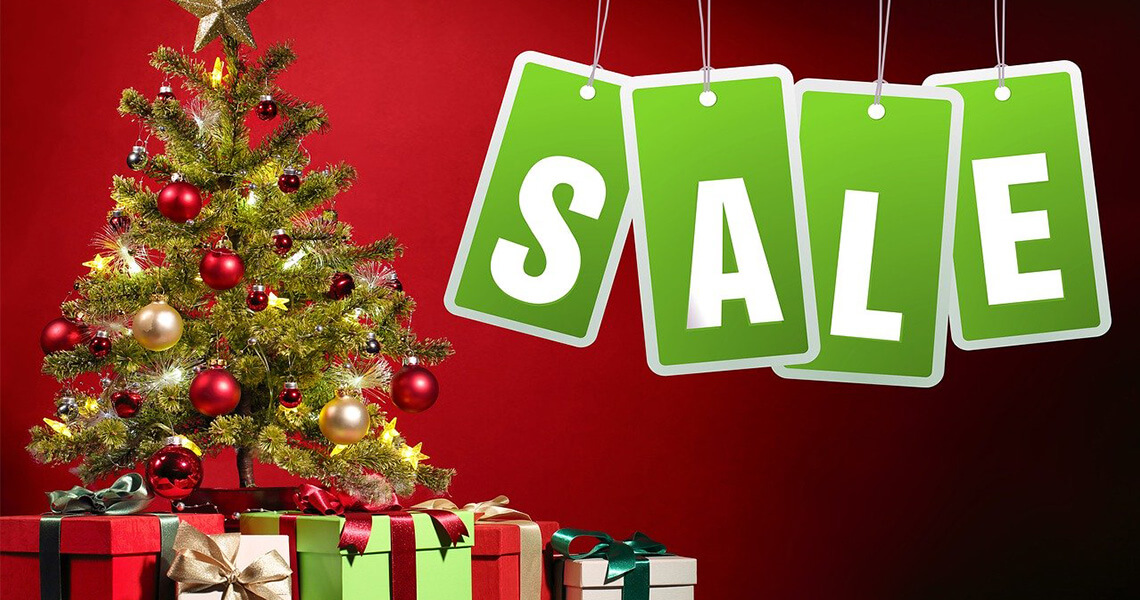 How to Plan a Perfect Holiday Marketing Campaign?

Last Updated Aug 25, 2023
Year-end is the time to indulge in the holiday mood. This is the time to warm your connections; knock on everyone you know and wish them "Happy Holidays." It is also the time when people shop till they drop! With most people on a shopping spree, businesses often offer crazy discounts to attract more customers this season. With almost sky-high competition, holiday marketing is about grabbing the market quickly.
While planning for your marketing during this holiday season, remember that it is not only about how much profit you make; but the connection you create! With a smart holiday marketing plan, you can reap the benefits for the entire year and more. So, do you have an effective holiday marketing plan in place? Here's how you can do it like a pro!
How Do You Plan a Holiday Marketing Campaign
You probably share marketing content day in and day out on social media. But launching a campaign is a different ball game altogether. You need to plan it out minutely before getting started.
1. Set a Timeframe
Holiday campaigns are time or period centric. If this particular campaign is related to the year-end holiday time, it should span from at least Thanksgiving to the New Year. Careful, often your competitors start it as early as October, and it even overflows into January the next year. So, study the market, take cues from competitors' activities last year, add a dash of your own flair, and plan as early as possible.
2. Know Your Audience
We assume that you have already set your target audience. The target can have varied segments of different age groups and people with different interests. You might need to structure the marketing messages for individual segments.
Do extensive research to understand the behavior of a target demography. This is a crucial action before you start your holiday marketing campaign. Does your target like to gather information by reading more on a laptop or mobile? The results of such research can help you narrow your focus on what to publish. You create tailored content and position that carefully.
Depending on your research, you can determine whether your target group will read blogs, casually scroll down the Instagram timeline, or carefully read some LinkedIn publications et al.
For example, if you target young adults between 18-25, social media like Facebook, Instagram, or Pinterest may be the place to reach them. And colorful and fun Christmas Poster Templates like the ones below (BTW, it is a DocHipo template) can be used to grab their attention.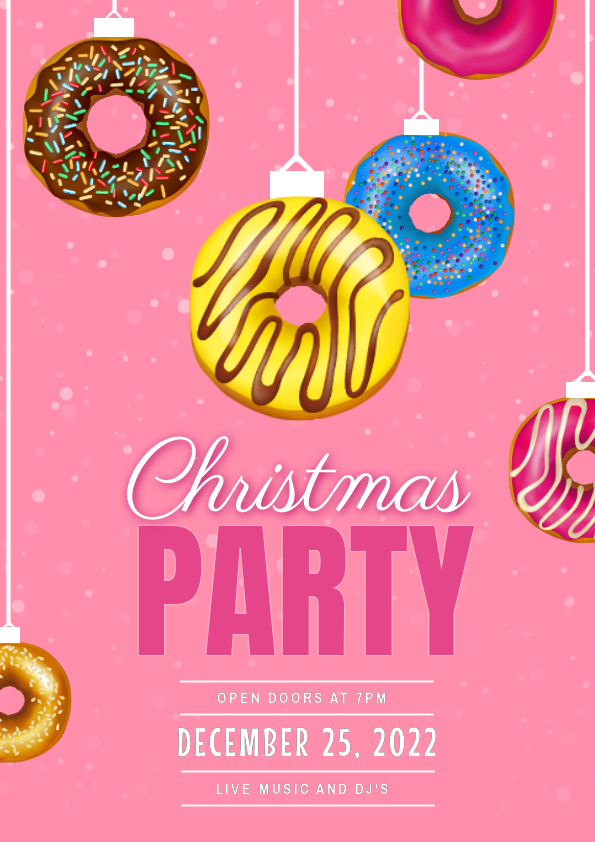 Get This Template and More
At the same time, if most of your target audience consists of seasoned professionals/individuals from a traditional line of work, perhaps a subdued and classic greeting will work best. Here's an example from DocHipo.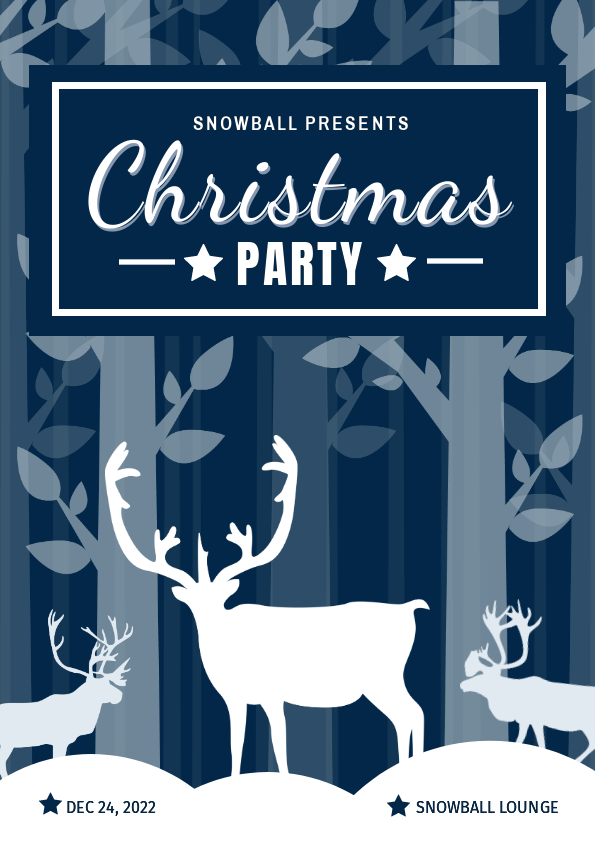 Get This Template and More
Check out How to Create a Beautiful Christmas Poster in Minutes.
The key here is to understand your target audience, know what they like and don't and then tailor your campaigns/activities/messages accordingly.
3. Set a Goal
Set achievable yet aspirational marketing goals for the campaign. Later on, these goals will be the benchmark to judge the success of that campaign. Calculate your marketing needs according to the set goal. Deciding on the marketing channels and deadline becomes easier with a goal in sight.
How to Create an Offer for Holiday Marketing that They Cannot Refuse
Now that you have planned your audience, timeframe, and goal, it is time to zero in on an offer they cannot refuse.
An offer can come in various form factors. It can be as straightforward as a discount (in fact, this is the commonest of all), can be a free goodie with a purchase, can be loyalty bonus points, can be a cashback, and so on.
While most businesses offer discounts during this time, you may want to get a little creative with your offer. An unusual offer can set up, apart from the rest and up the intrigue factor!

How Do You Promote Holiday Specials
So far, you have spent several hours researching holiday marketing campaigns. The target group, marketing channels, and promotion offers are all in place. This is the time to take the plunge into full-fledged promotion. Here are the holiday marketing channels that you can use to create buzz around your campaigns.
1. E-mail Marketing
Email marketing is certainly very much alive! Despite the widespread notion of email marketing not being as effective anymore, it is still the third most influential source of information, especially for the B2B segment.
So, don't shy away from creating informative, impactful, and conversion-friendly email marketing campaigns this holiday session. How do you do that? Here are some tips:
Create targeted email campaigns for different audience groups. One size does not fit it all!
Communicate your offers.
Have a strong call to action within the email.
Have some graphical (do not go over the board, though) elements to light up the email.
Below are some Thanksgiving Email Header Templates you can leverage for your holiday marketing campaign.

Get This Template and More

Get This Template and More
Further Reading
2. Newsletters
You already have loyal followers if you send regular newsletters to your audience. Leverage this audience for your holiday marketing efforts this festive season.
While the primary purpose of your newsletter is engaging with your audience, you can use the newsletter to generate buzz about the cool campaigns you are running. You may want to give your newsletter subscribers something (an extra 5% discount, loyalty points, or cash back) to make them feel even more special.

3. Social Media
Don't hold back when it comes to holiday marketing on social media. Create loads of documents with beautiful holiday messages. Customers are not interested only in shopping. They want to take a plunge into the holiday spirit. Let them soak in the flavor thoroughly with heart-melting wishes.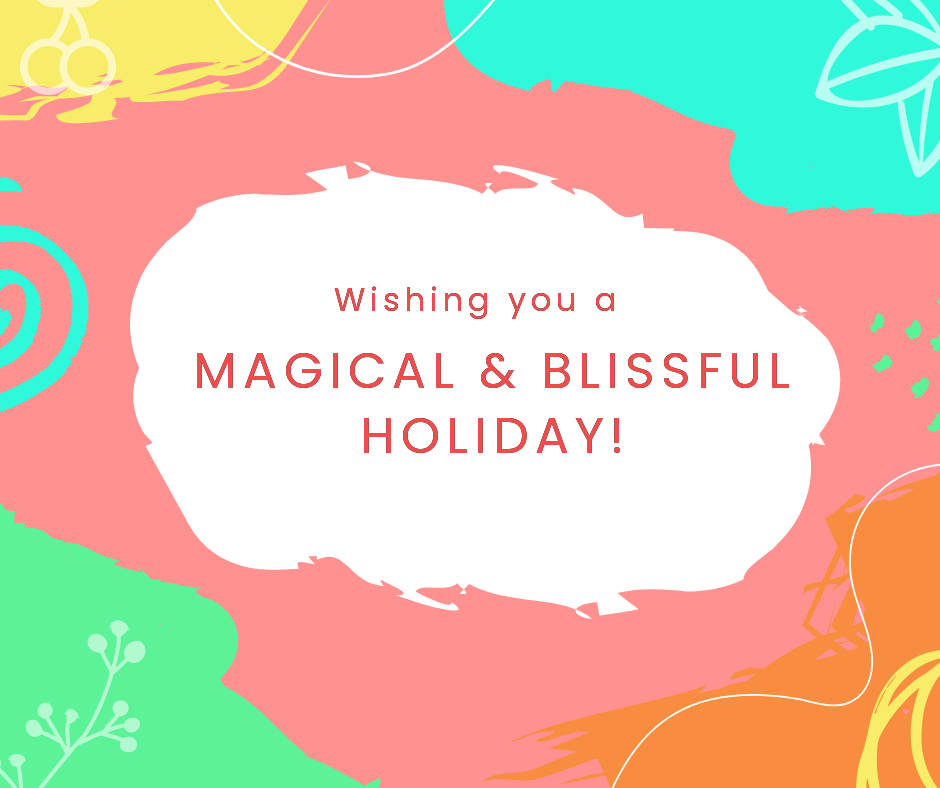 Get This Template and More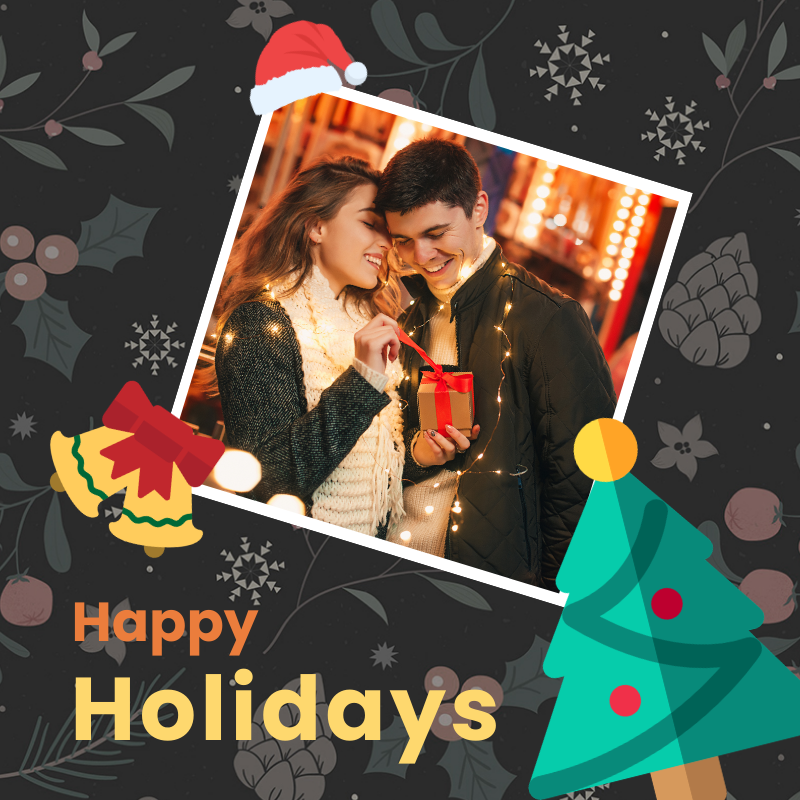 Get This Template and More
You can extend your warm holiday greetings (and hugs) to your audience or market your holiday offers on social media. Whether it is creating beautiful posts or paid campaigns, there are a few things you need to keep in mind.
Make sure that the posts are the right size.
Get the tonality of the posts right.
Make sure your messages are relevant and free of errors.
Here are some stunning DocHipo templates you can use this holiday season!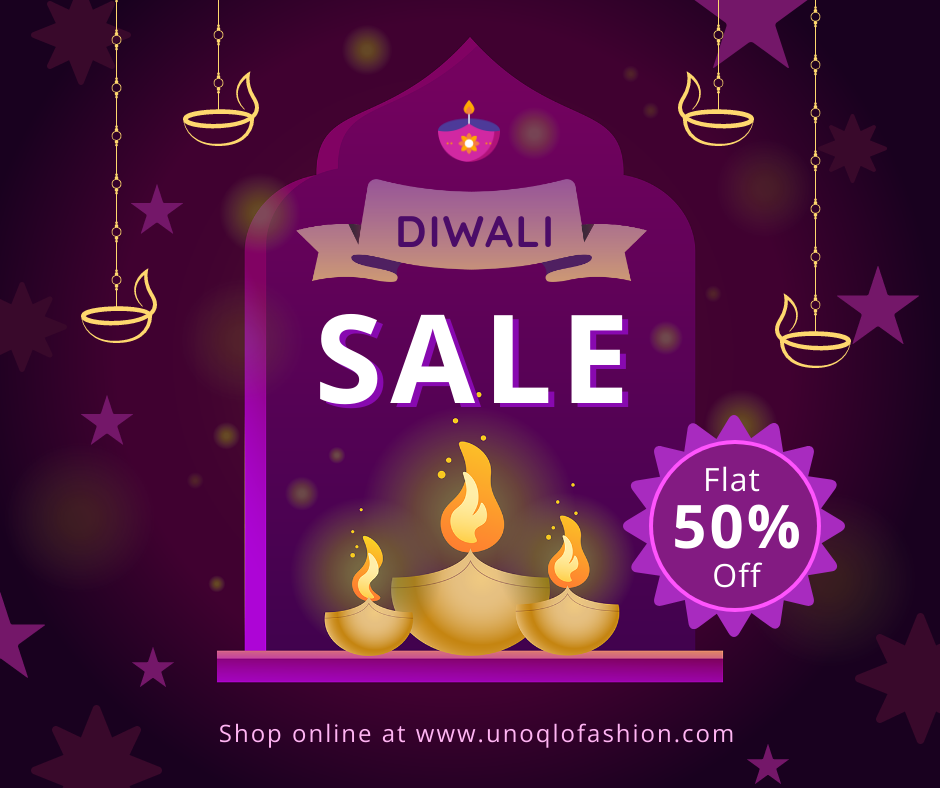 Get This Template and More
Leverage the grand occasion of Diwali for your marketing campaign with DocHipo.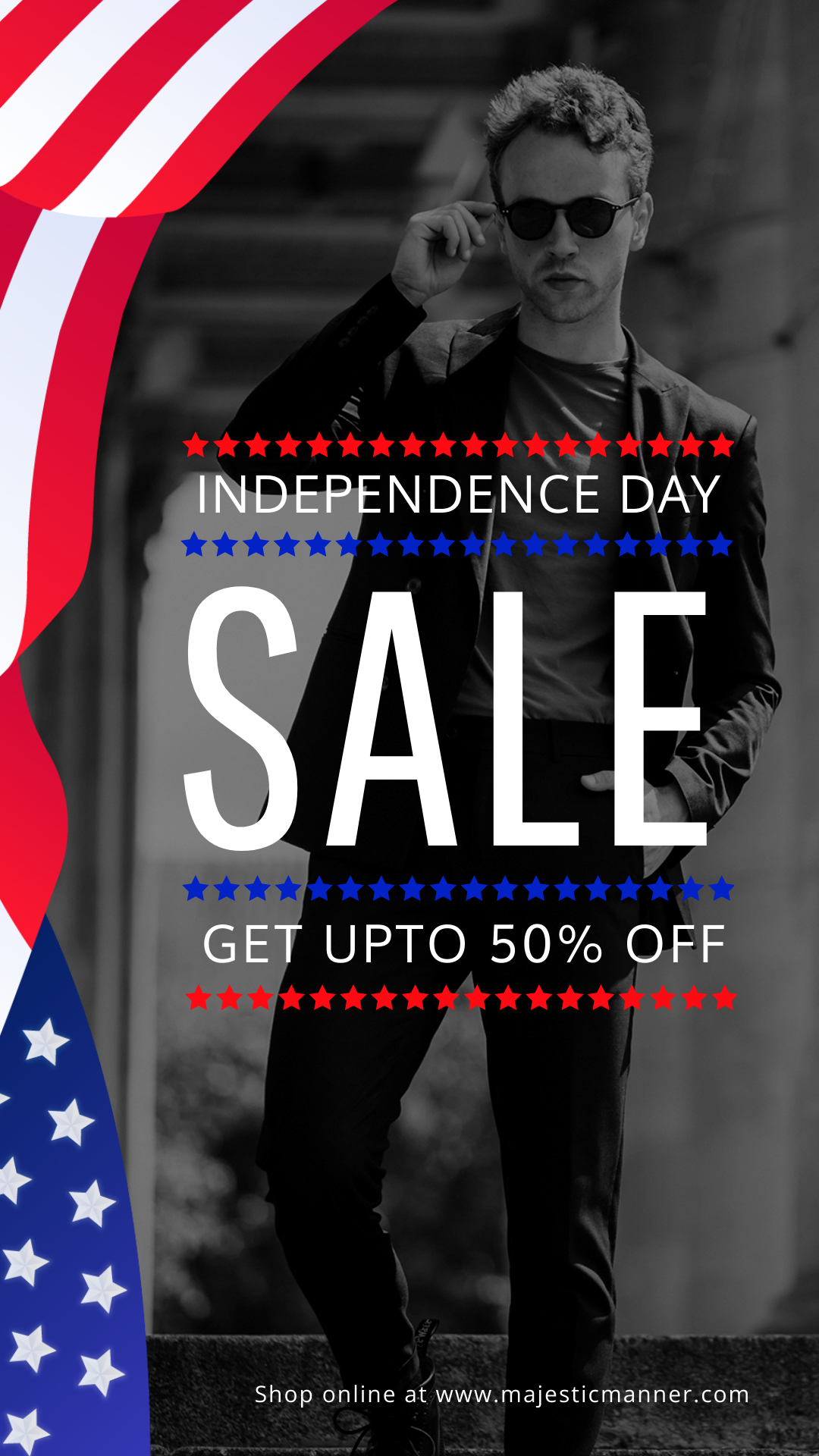 Get This Template and More
Watch our quick tutorial below to market your business on the 4th of July.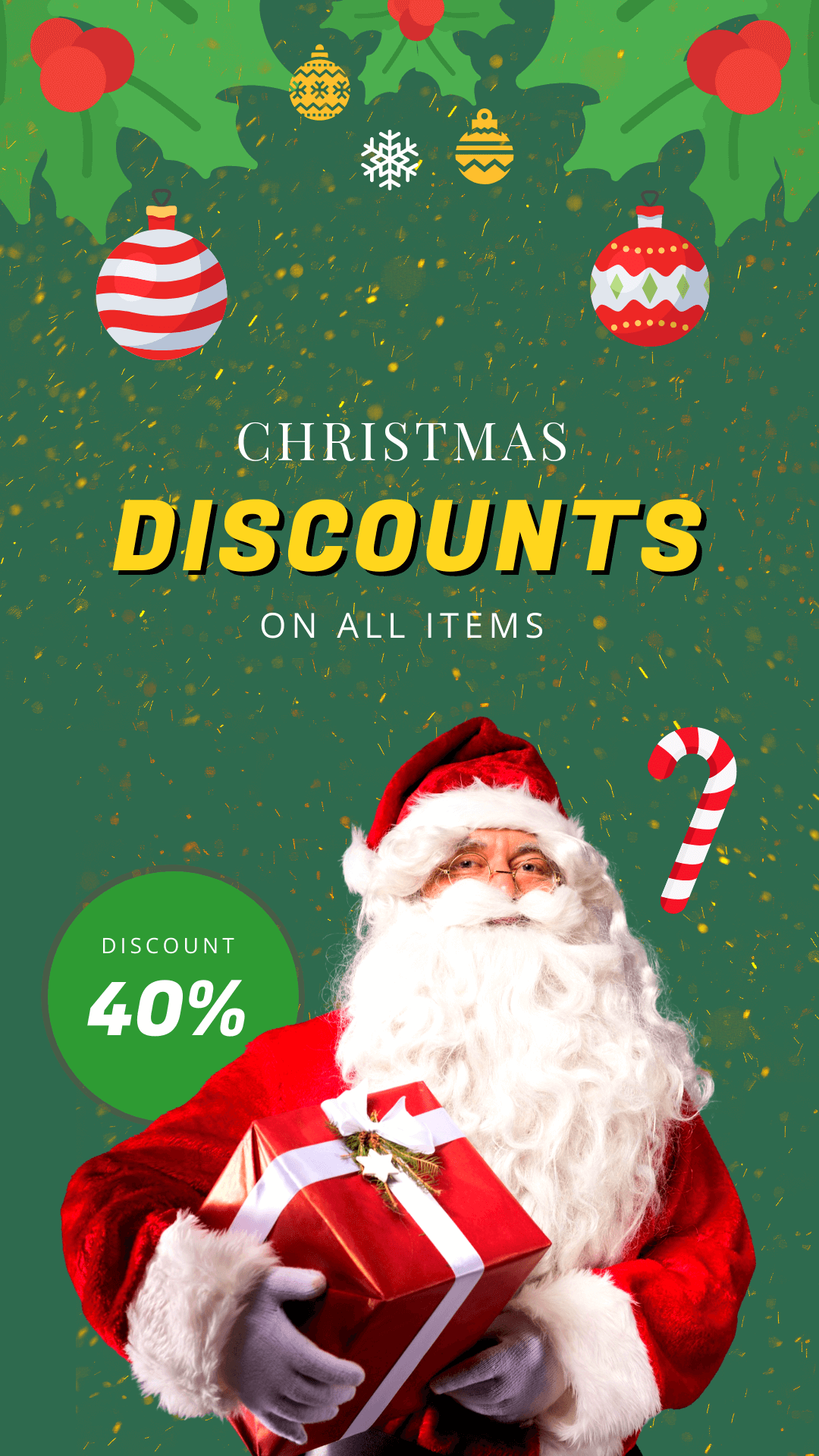 Get This Template and More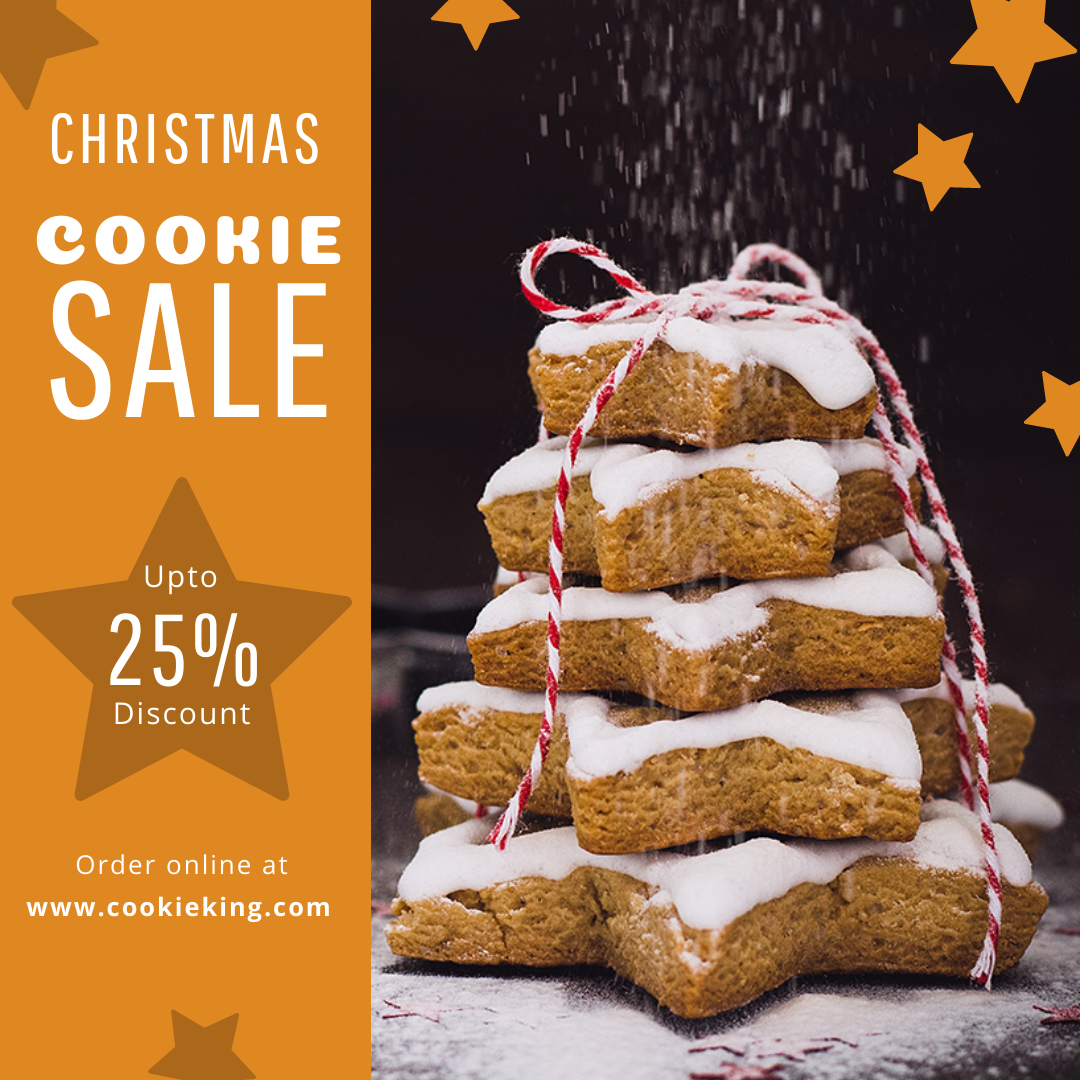 Get This Template and More
Here's how you can design Christmas graphics for your holiday marketing campaign.
How Do You Measure the Success of a Holiday Marketing Campaign
This is probably the most important part of your Holiday marketing. It is time to analyze the success of your marketing strategy. Check whether you hit the goal set in the very beginning. If not, you need to analyze what fell flat in the marketing process. A thorough analysis will help you develop a stronger holiday marketing strategy next season.
Last Words
A holiday marketing strategy should reflect a happy cheery atmosphere. Jazz up even the most serious mail to attract new customers and rekindle the love affair with your loyal ones. End the year with a heart-to-heart connection with your audience! At DocHipo, we've covered you with tons of cheery templates with holiday spirit! Sign up today to create gorgeous documents to take your holiday marketing to the next level!