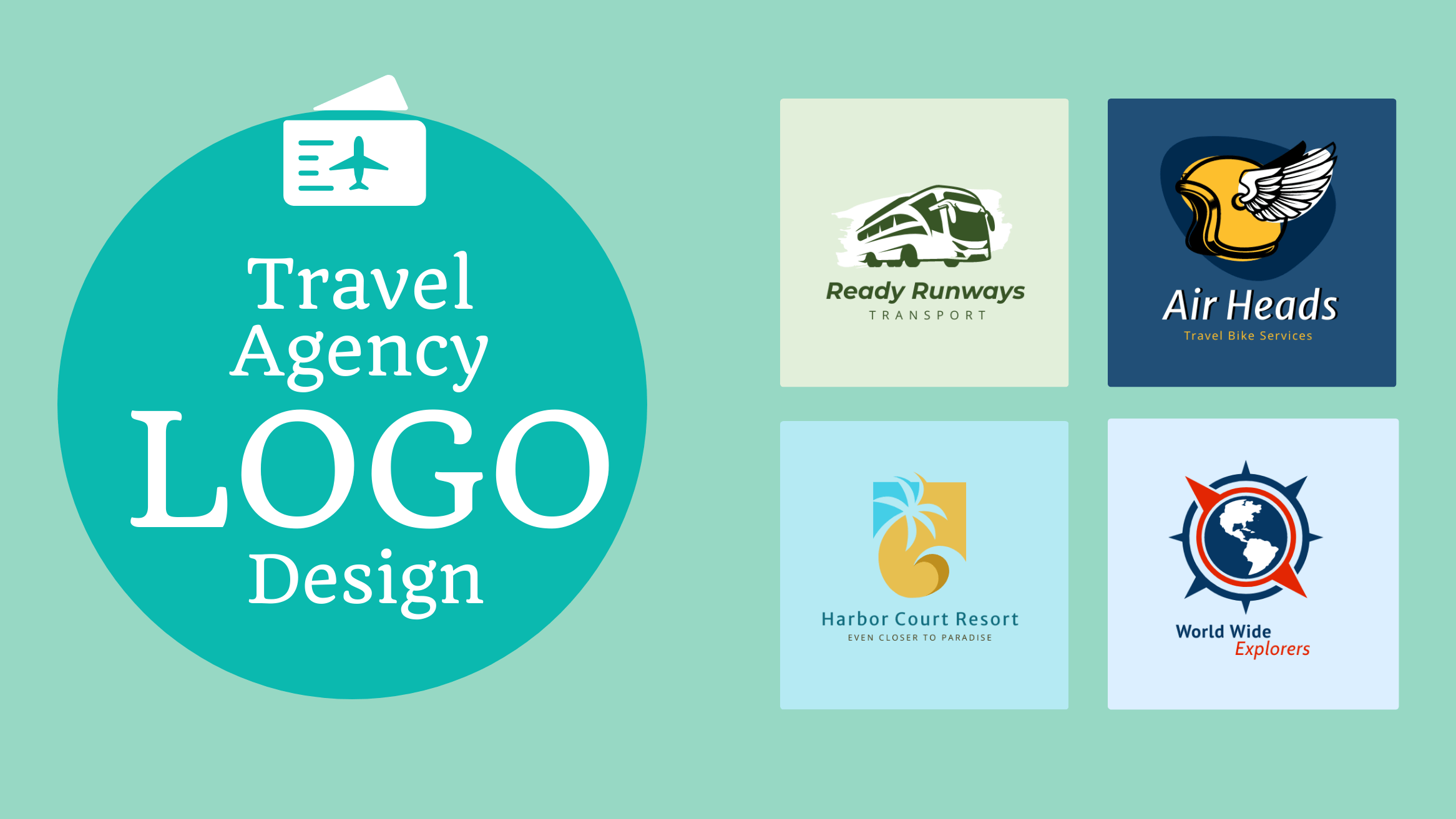 How to Design Logo for a Travel Agency: An Effective Way to Boost Your Business

Last Updated Oct 17, 2022
While being highly lucrative, the travel industry is highly competitive. Thousands of businesses have been operating in this industry for decades. According to a recent study by IBIS World, the number of businesses operating in this industry is 196,326. Hence, it is highly recommended to strengthen your marketing efforts to stay ahead of the competition. Travel Agency Logo Design is an effective way to do that.
A logo is a must if you want to create brand recognition. Also, the logo will work as an identity for your business. Hence you can not compromise on its design. But you might lack the design skill that travel agency logo design requires. Don't worry; deciding to design the logo for your business is a great step you have already taken. Let DocHipo do the rest.
DocHipo's Free Online Logo Maker will help you design the perfect travel agency logo within minutes.
Read on to learn how to create a travel agency logo using DocHipo.
Table of Contents
Travel Agency Logo Design Ideas
To make the logo design process more straightforward, we have come up with some of the best travel agency logo design ideas for you. Go through them carefully to get the perfect logo for your travel business.
Brainstorm
The first thing you should do before moving on to the design process is a brainstorming session. This will help you get a unique logo design concept. Jot down all the information, such as your business name, slogan, brand colors, relevant graphic elements, and any other ideas you have in your mind.
Try to think from your target audience's angle. Determine how they will perceive your brand and what can grab their attention. Also, list the aspects that make your brand unique and what is essential to your target audience.
Additionally, try to involve other members in the brainstorming session to let the diversity make the magic happen. The more perspective, the better.
Look at the travel agency logo below: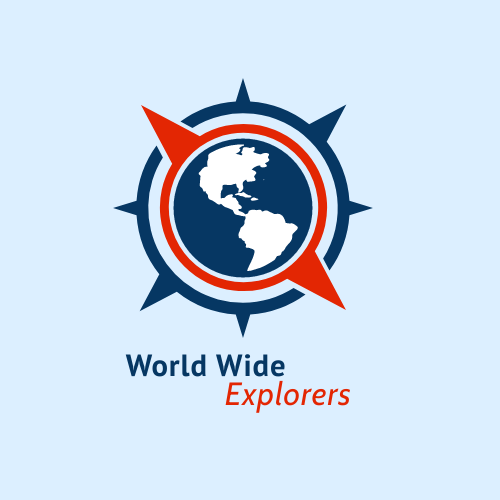 Get This Template and More
Without having any information about the travel business, it can be said that they deal with international travel affairs. So, you need to plan your logo first and start designing according to your business metrics.
Pay Attention To The Color Combination
Though color combination is a vast topic, we will try to keep it simple. Colors always bear a ton of different meanings and can evoke different emotions. For example, if your travel agency logo is red, it stands for passion, excitement, energy, aggression, and anger.
Of course, you can use your brand colors but make sure they are meaningful and complement each other. You can use different colors or stick to a monochrome logo; that's up to you. Additionally, get inspiration from this article on the best color combinations.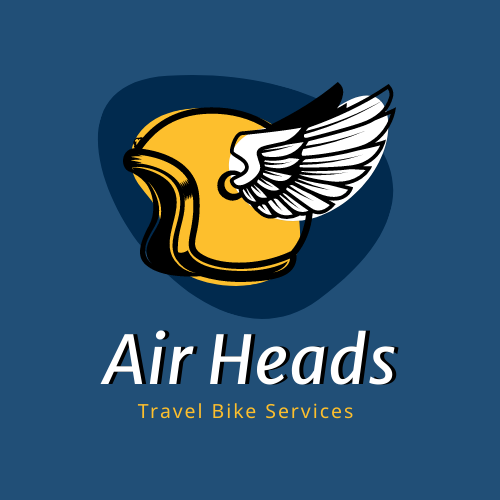 Get This Template and More
In the logo template above, the two shades of blue and yellow make both colors pop.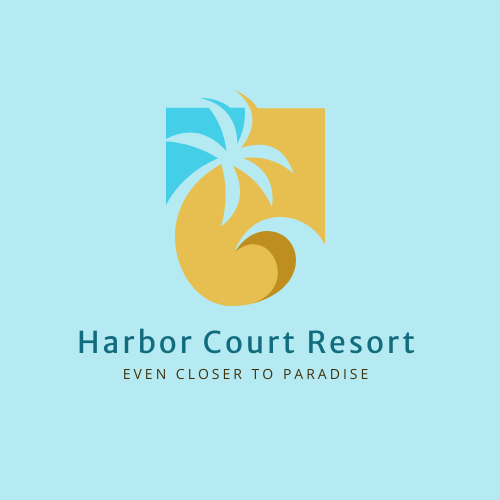 Get This Template and More
Here, the trio of sky blue Crayola, maize Crayola, and bizard blue creates a harmonious effect.
Get The Typography Right
Typography is another element in your logo that can make or break the design. Since your business name is the primary focus of your logo, you must be careful about the typography. It has the power to add personality to your logo.
To get the typography of your logo right, we recommend choosing a font that suits your brand personality. For example, to give your logo a formal look, you can consider serif fonts. On the flip side, sans serif fonts provide an informal yet clean and modern look. Moreover, you can consider script fonts to make your logo look down-to-earth.
However, if there are multiple text elements in your template, pick fonts that complement each other to complete your logo. This will create a typography hierarchy in your travel agency logo design.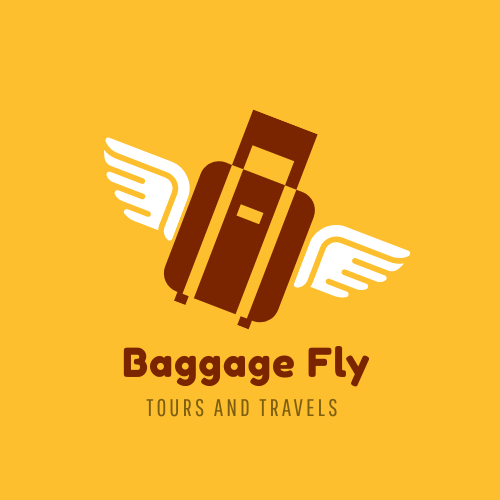 Get This Template and More
Furthermore, read this article about different typefaces to make the process of choosing fonts more straightforward.
Use Other Elements Smartly
Building brand recognition and inspiring trust among the target audience is the primary goal of a logo design. You can make your logo unforgettable by featuring icons, illustrations, lines, shapes, or other elements.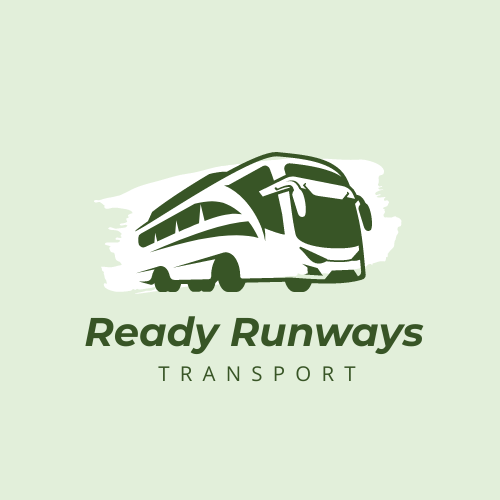 Get This Template and More
Hopefully, you are now inspired by these travel agency logo design ideas. Now, it's your turn to create a logo using these tips and the logo design templates in DocHipo. Whether you are looking for a travel agency logo, tour guide logo, transportation business logo, or any other, DocHipo has got you covered.
How To Design Your Travel Agency Logo In 3 Simple Steps
Designing a logo for your business should not be a daunting task. So, we have crafted awesome Design Widgets to make the design process super easy for you. If you haven't already signed up for DocHipo, you can do so by clicking here. Follow the steps below to get started:
Step 1: Choose A Template
Once you enter DocHipo's template page, type "Logo" in the search bar as shown below and click on the result.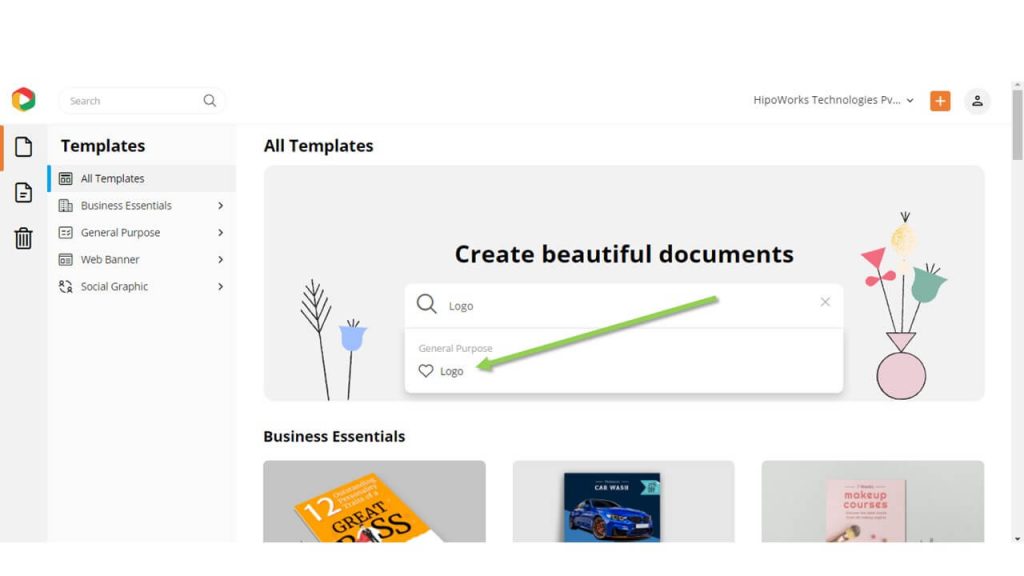 Choose the "Travel" category among the other options to browse through DocHipo's massive library of logo design templates to customize for your own.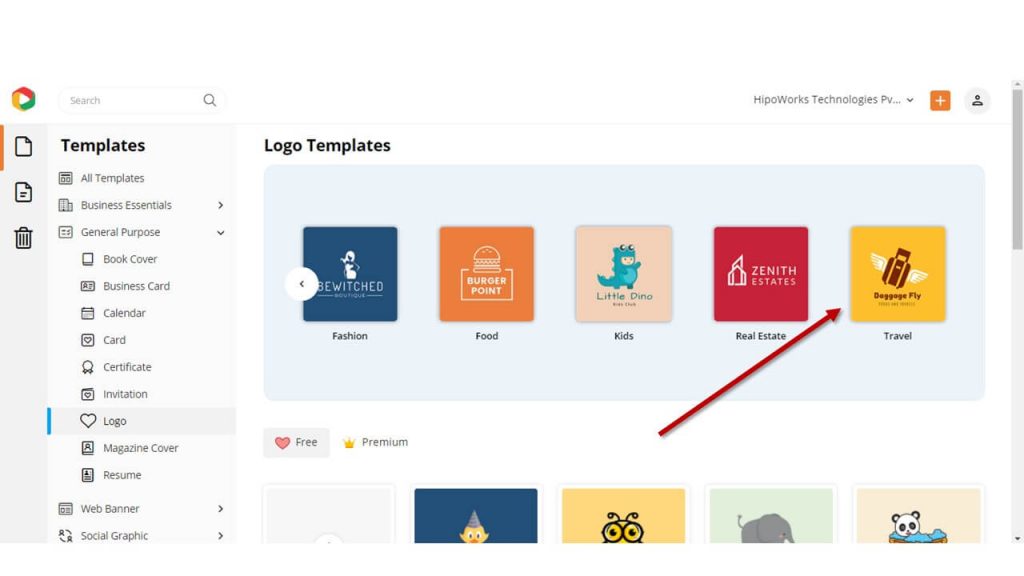 Hover over a template, and click preview to look at it before opening it in the DocHipo Editor.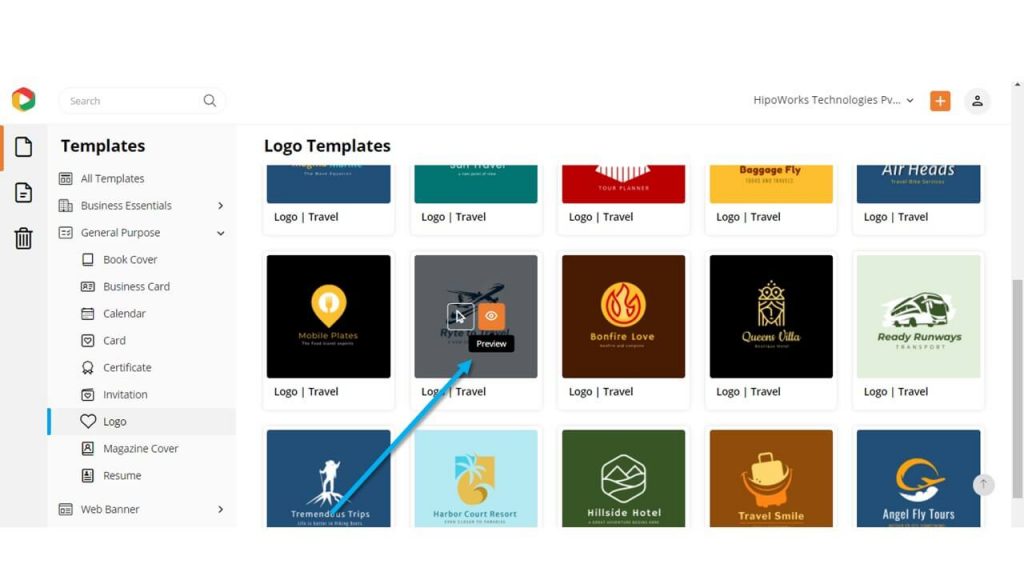 This will ensure that you don't need to open every template in the editor that you like to look at.
Click "Select" when you want to proceed with the template.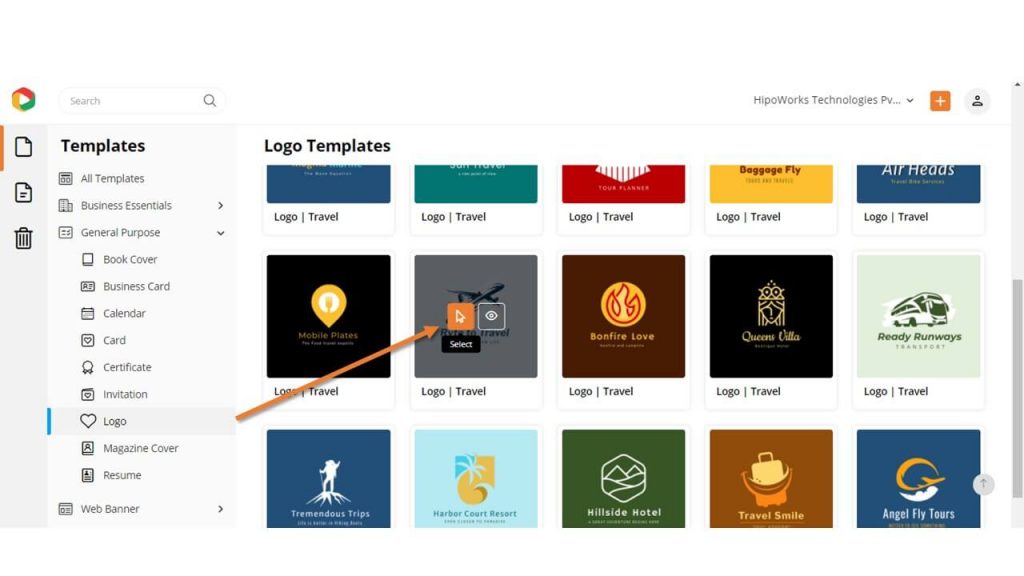 Now, give a name to the template so that you can find it later once downloaded. Optionally, you can provide a short description as well, then click Next to proceed further.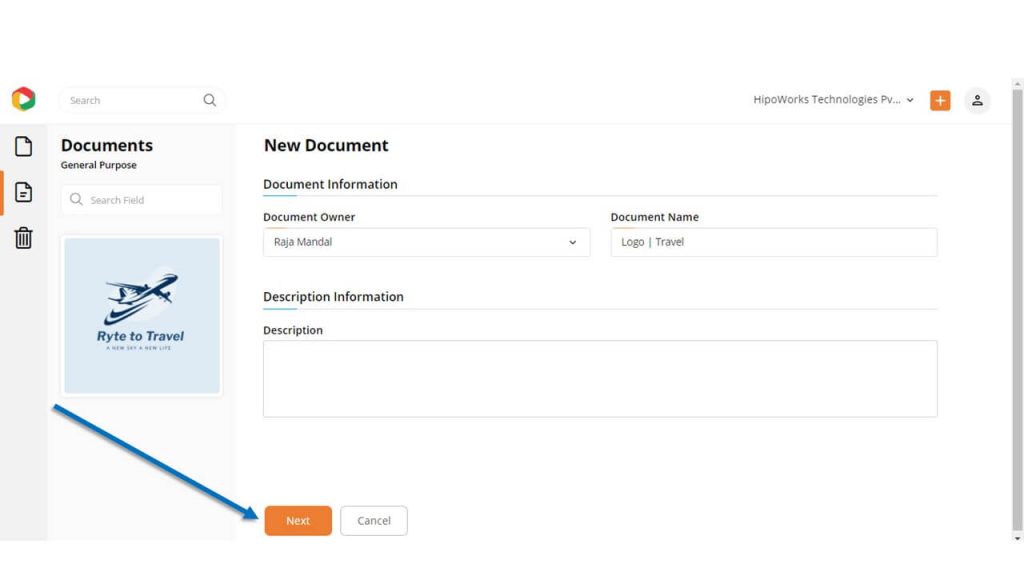 Step 2: Customize The Template
Now comes the most important step: you will customize the template according to your taste and make sure that it reflects your brand. Change the text with your business name, change the color combination according to your brand colors, and customize other elements. Follow the instructions:
Add, Edit, Or Delete Text
Click on the Text tab from the left sidebar to add text to your template.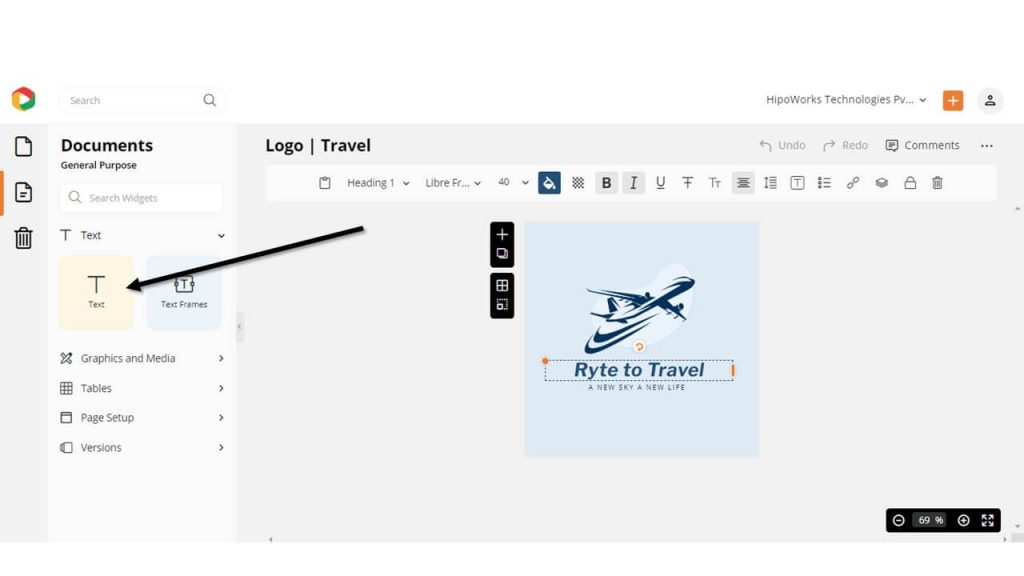 Double click the pre-existing text in the template to replace the text with your business name and slogan.
Use the edit panel above to customize your text, such as changing the font style, color, size, opacity, and more.
Here is a video that will help you with the same.
Set A Background
Click on the Background tab from the left side panel under "Graphics and Media."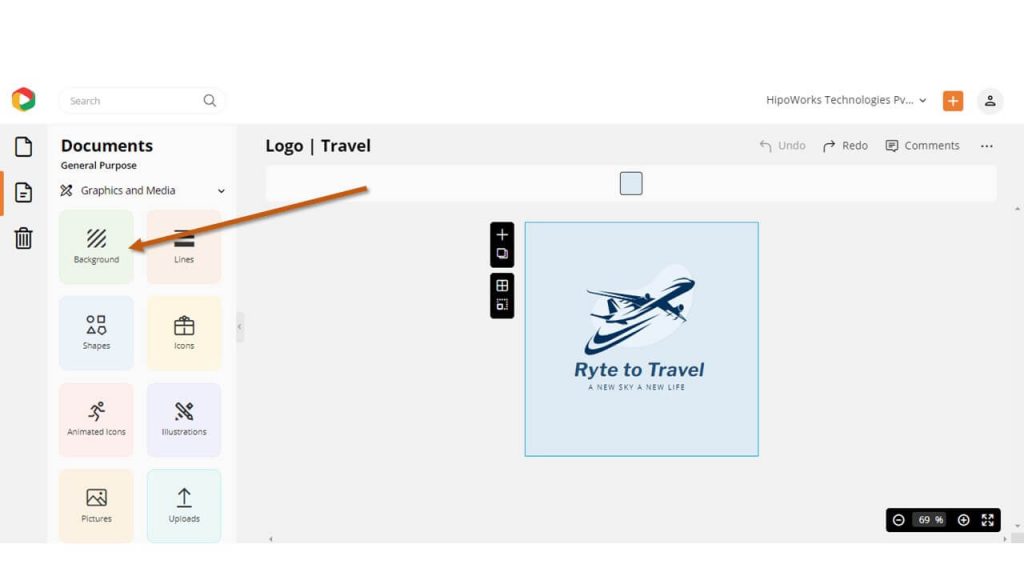 Choose a solid or gradient color for your background. Either choose a color from the presets or pick a custom color using the color picker.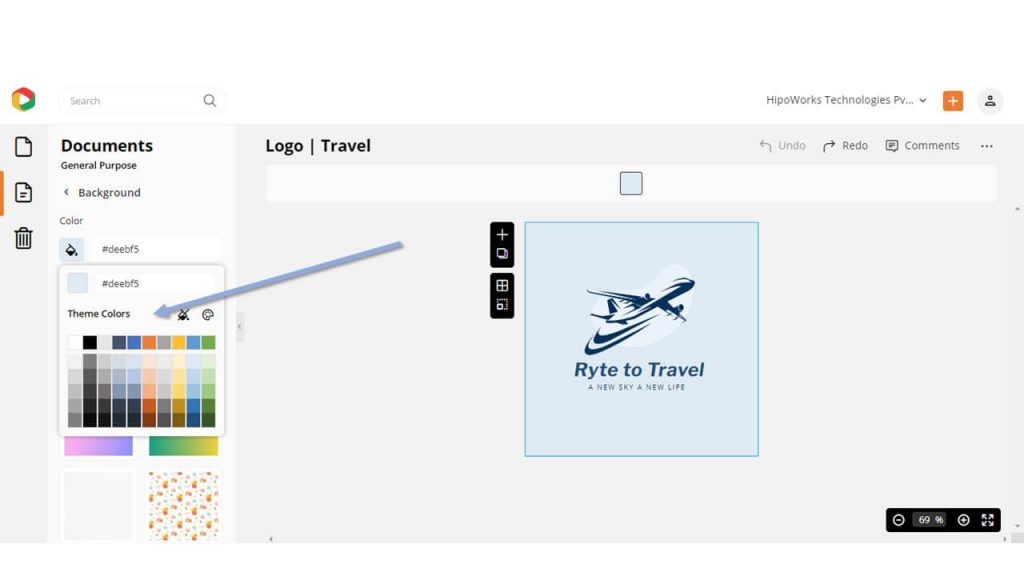 Watch the video below to learn more.
Customize Other Elements
Your travel agency logo template might include multiple other design elements such as icons, illustrations, shapes, lines, or anything else. You can customize them easily. Once you click on any element in the template, the edit panel appears on top. The edit panel lets you customize your template almost in any way you want.
Before Customization: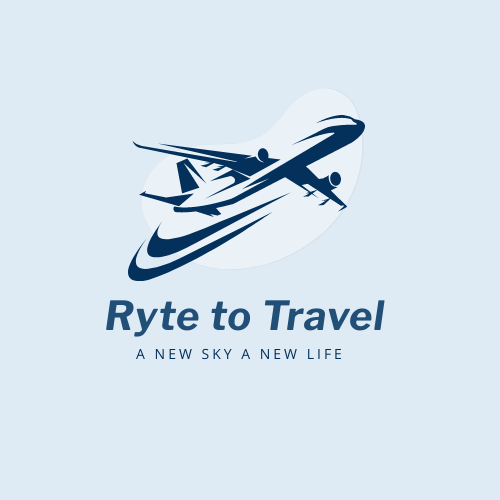 After Customization: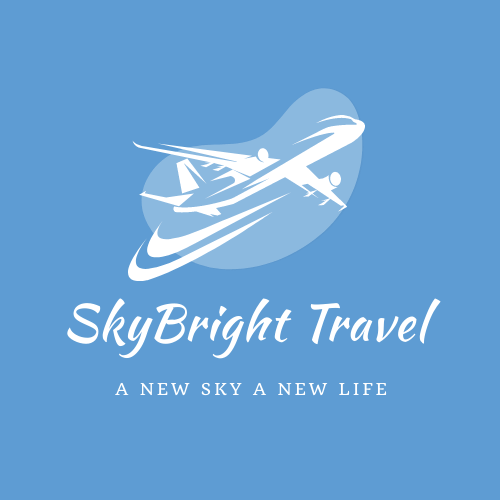 Step 3: Download Your Travel Agency Logo Design
Once you are done customizing the template and satisfied with your travel agency logo design, click the three dots from the upper right corner of your screen to download it. Choose download from the drop-down menu.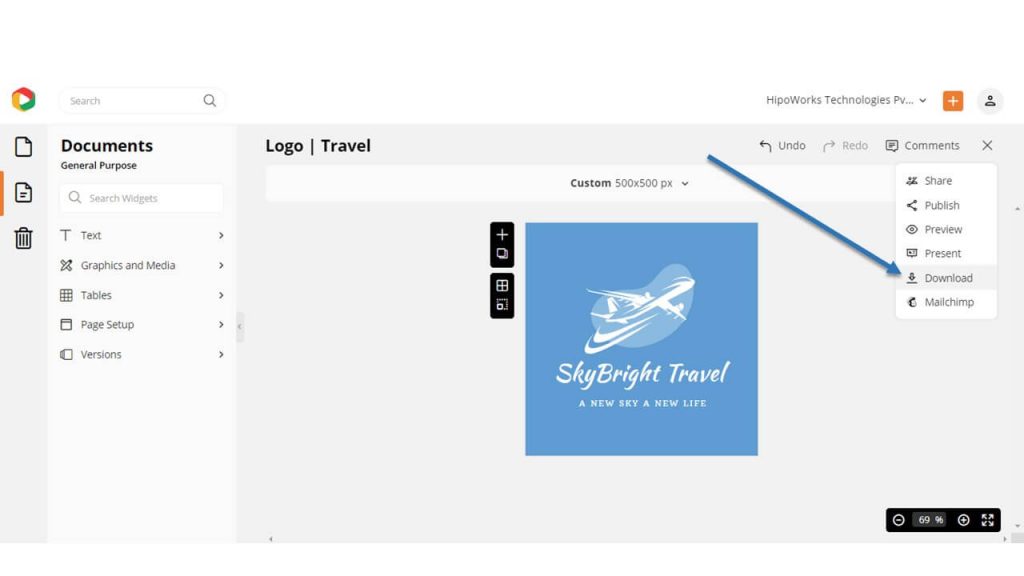 On the download widget, the preview of your design will appear. Choose your required file type and quality and hit the download button.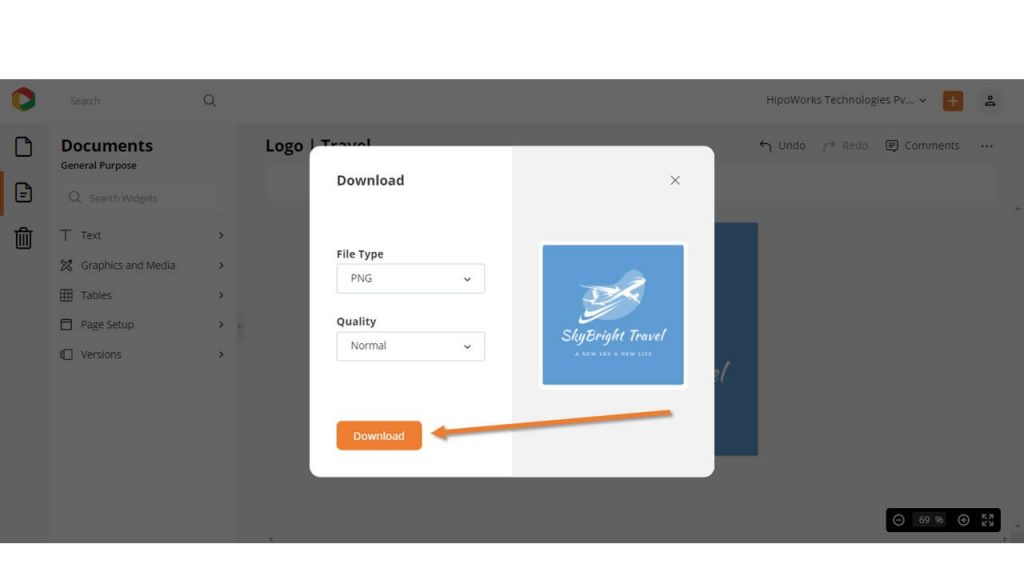 Consider watching the video below to learn how to download documents in DocHipo.
Since we understand your needs, we offer you a wide range of other document types such as YouTube Thumbnails, Facebook Post, Instagram Post, Twitter Post, Twitter Header, Magazine Cover, Poster, and many others. So, you get a complete solution for all your marketing graphic design.
To Sum Up….
Since all the successful travel agencies have their own logo, people come across thousands of travel agency logo designs. But your logo should stand out among them using its color, typography, icons, illustrations, and other elements. Hopefully, the article helped you understand the same and design the perfect logo for your business.
While we always recommend a simple logo, it should be attractive enough and convey your brand message effectively. And DocHipo's logo design templates help you with the same. After all of this, we assume that the only thing you would be saying is "Wow."
So, why wait? Sign-up today and start exploring the magical world of DocHipo.