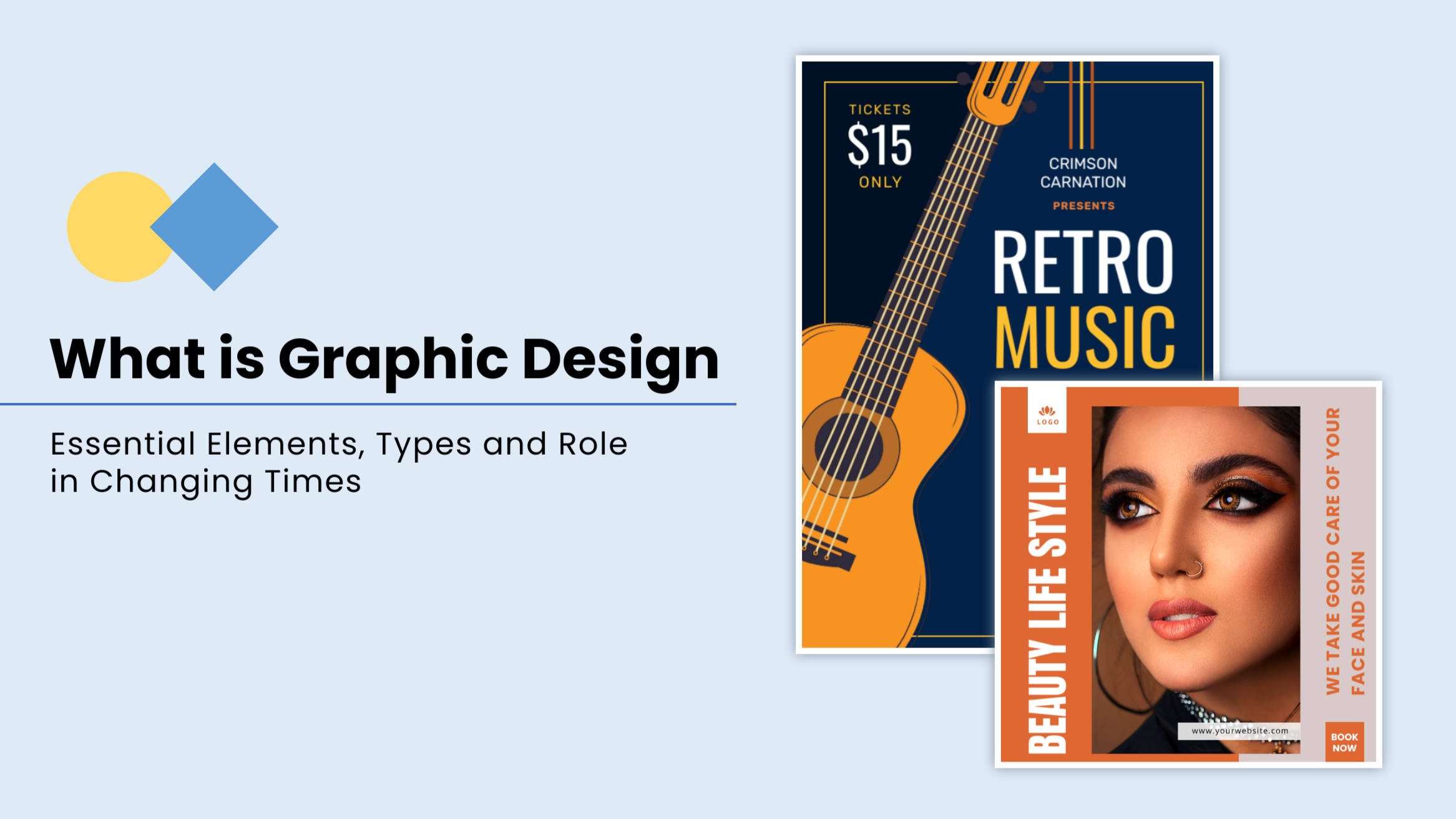 What is Graphic Design: Essential Elements, Types, and Role in Changing Times

Last Updated Oct 12, 2023
There is no space where our eyes can ignore graphic designs. Daily, we come across various graphic designs on billboards, company logos, or Facebook posts. We might not notice it, but graphic designs significantly impact how we see things. Graphic design is an ever-evolving field. It emerged from art and later developed with technology. It is present across various mediums and cultures across the globe. Now the question arises: what is graphic design?
This article is the perfect guide for a beginner considering graphic design. We have everything you need about graphic design, including essential elements and types. Also, learn to create stunning graphic designs without a similar background. Explore how the future is full of possibilities for designing graphics. Keep scrolling to get the necessary information on graphic design along with the ready-to-use templates.
What is Graphic Design
In simple words, graphic design is the art of organizing visual elements. It includes images, typography, colors, and symbols to communicate with the viewer. Graphic design is also a technique, both creative and strategic. In short, one should know what works for creating visually appealing designs that convey the right message simultaneously.
Why is Graphic Design Important
There is no doubt that graphic design is essential for many reasons. Particularly, it helps in conveying or enhancing a message. Brand building, marketing, social media content, and website design are based on graphic design. In addition, book covers, magazines, product packaging, etc., are also part of graphic designing. The visual appeal helps to tell any story with a significant effect. Design of any type is largely related to graphic design. Most visually appealing things around us are the product of graphic design.
We can only imagine applying graphic designs in various spaces as the global graphic designers market size is $49.7 billion. Since digital space requires graphic design, the demand is ever-increasing yearly. Around 73% of businesses invest in graphic design to stand out. Hence, graphic design has a wider impact on our everyday lives. So much so that, we can barely imagine a world without graphic designs as they dominantly occupy spaces and screens. That's why the graphic design industry is increasing at a fast pace.
Elements of Graphic Design
Graphic design requires both creativity and strategy. As I mentioned, graphic design comes from art. Thus, like an artist, a graphic designer tweaks with all the necessary elements. You should be aware of the elements involved in it to create a graphic design. In particular, we must balance all the design elements to create the desired effect on the viewer. These elements are:
Color and Value – Colors evoke emotional responses in the viewers. Different color combinations are used in designs to get the desired effect on the viewer. 
Also, you can use this bold presentation template for your pitch deck.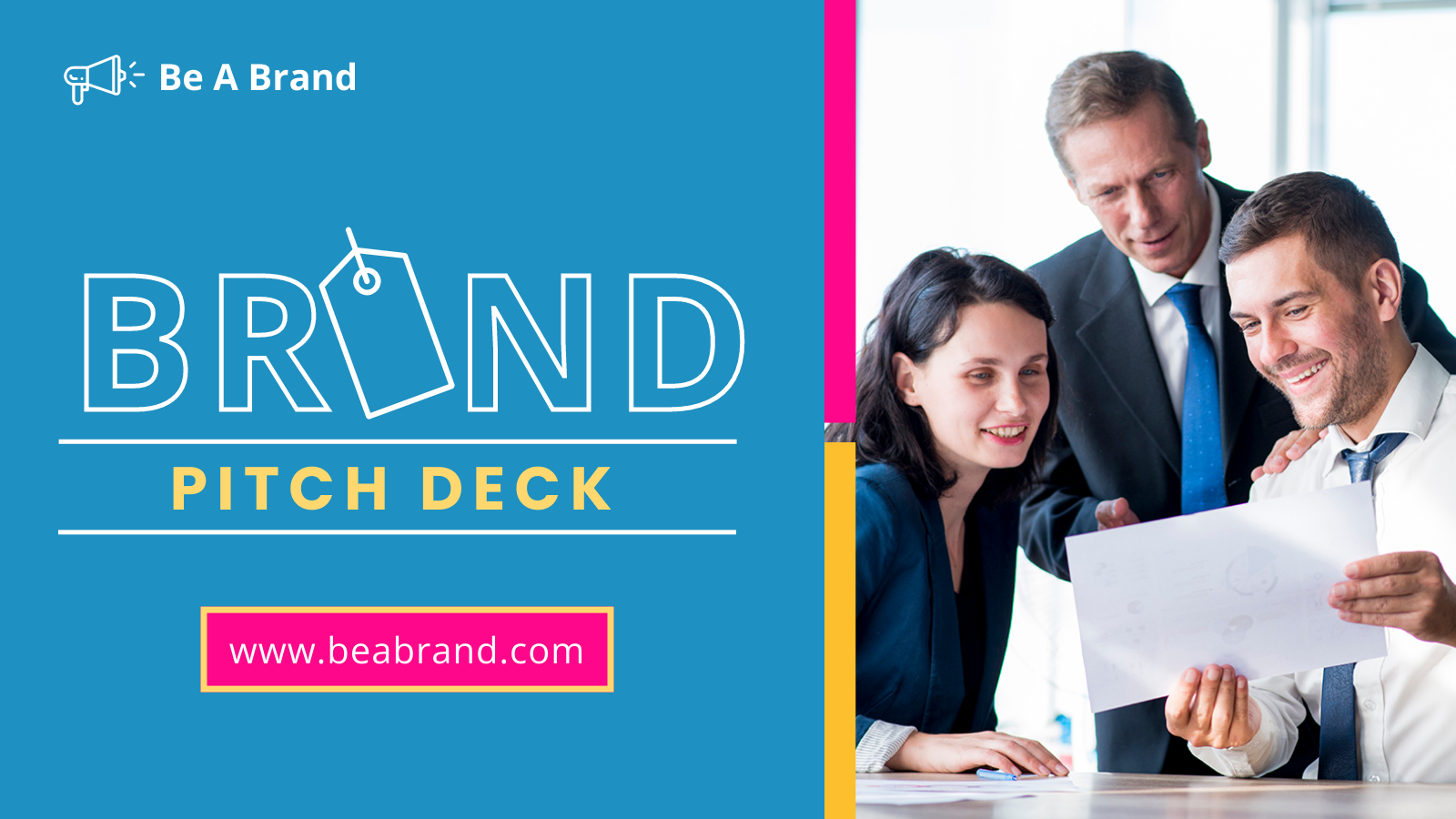 Get This Template and More
Another aspect of color is value. Value refers to the gradient, the flow of color from lightness to darkness in graphic design. Like in the presentation template below, you can see the color gradient used in the design. Likewise, value enhances the appeal of the designs. Get access to several customizable Presentation templates with DocHipo.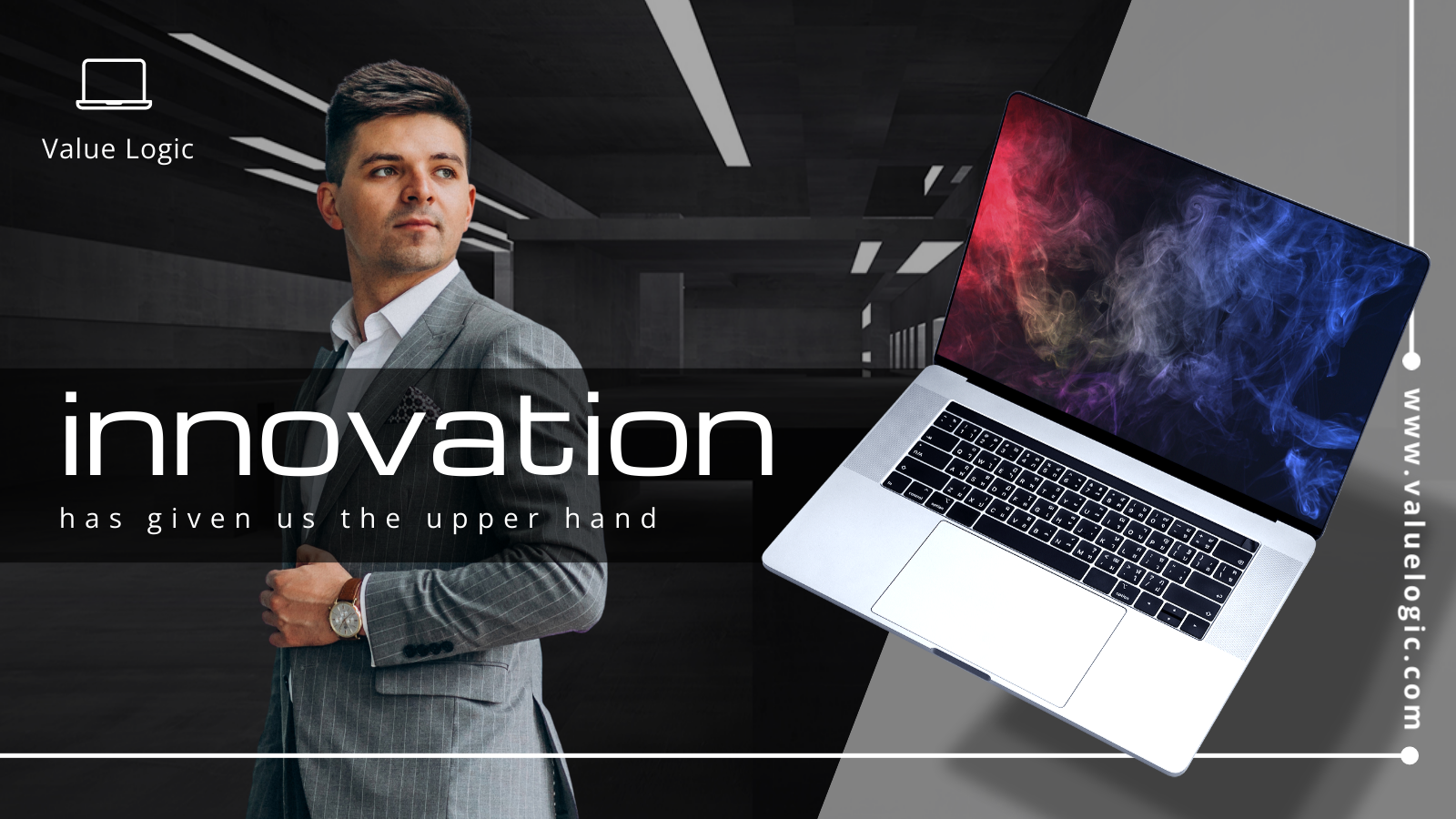 Get This Template and More
Shape and Size – Shape and size in the design are crucial to highlight certain elements and draw attention. You can use abstract or geometrical shapes to create various effects through your design.
Line – Line helps to create movement or direct the viewer in the desired direction.
Typography – Designing graphics with typography makes your designs stand out. Typography allows you to add a unique touch to your designs.
Notice how the typography in this YouTube banner template grabs our attention. Further, you can get more YouTube banner templates with DocHipo.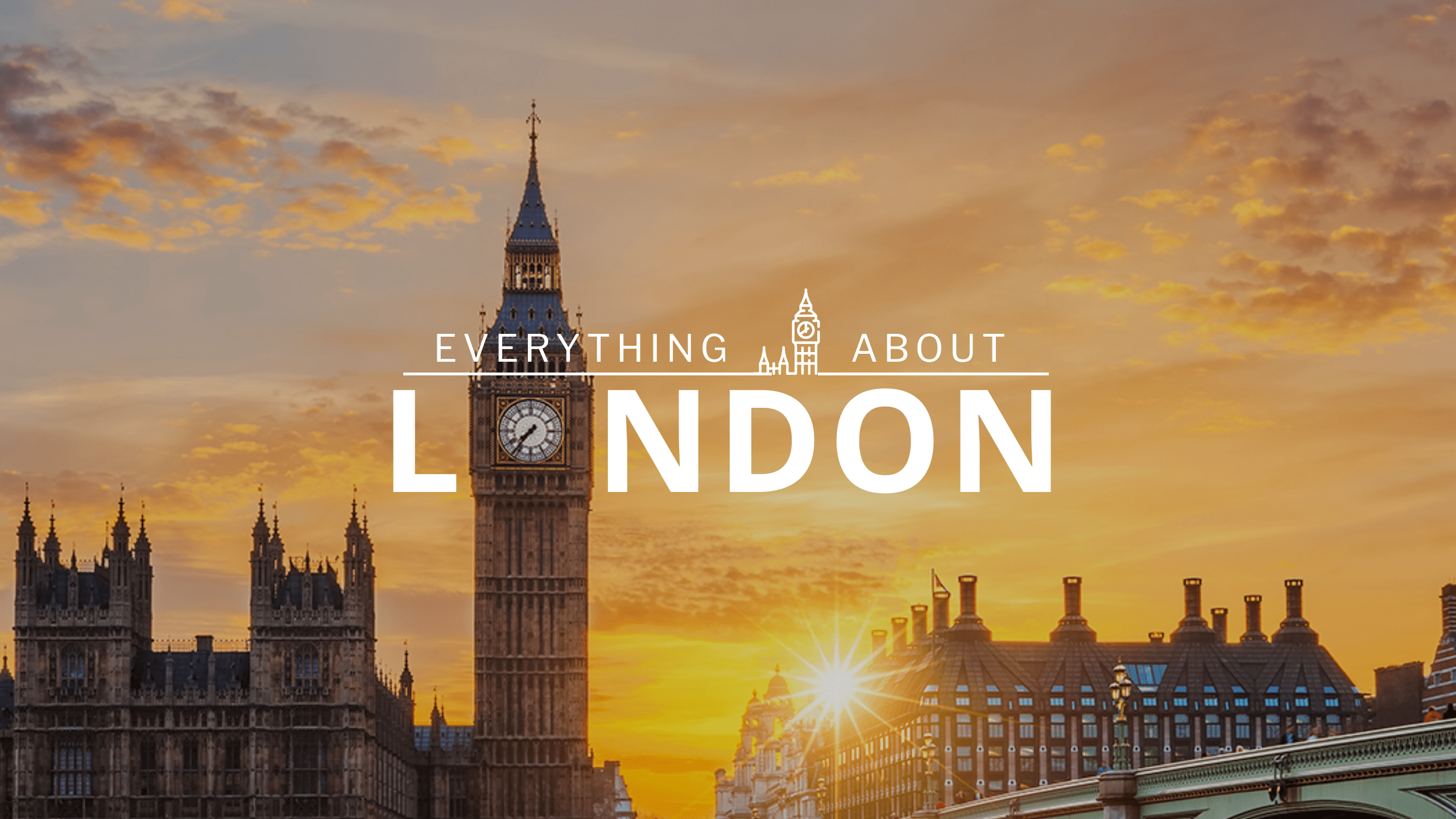 Get This Template and More
Space – On the canvas, the space is essential to convey the message correctly. Moreover, space creates a calming effect on the viewer, making the design more appealing. Use this minimalistic and clear YouTube banner template for yourself.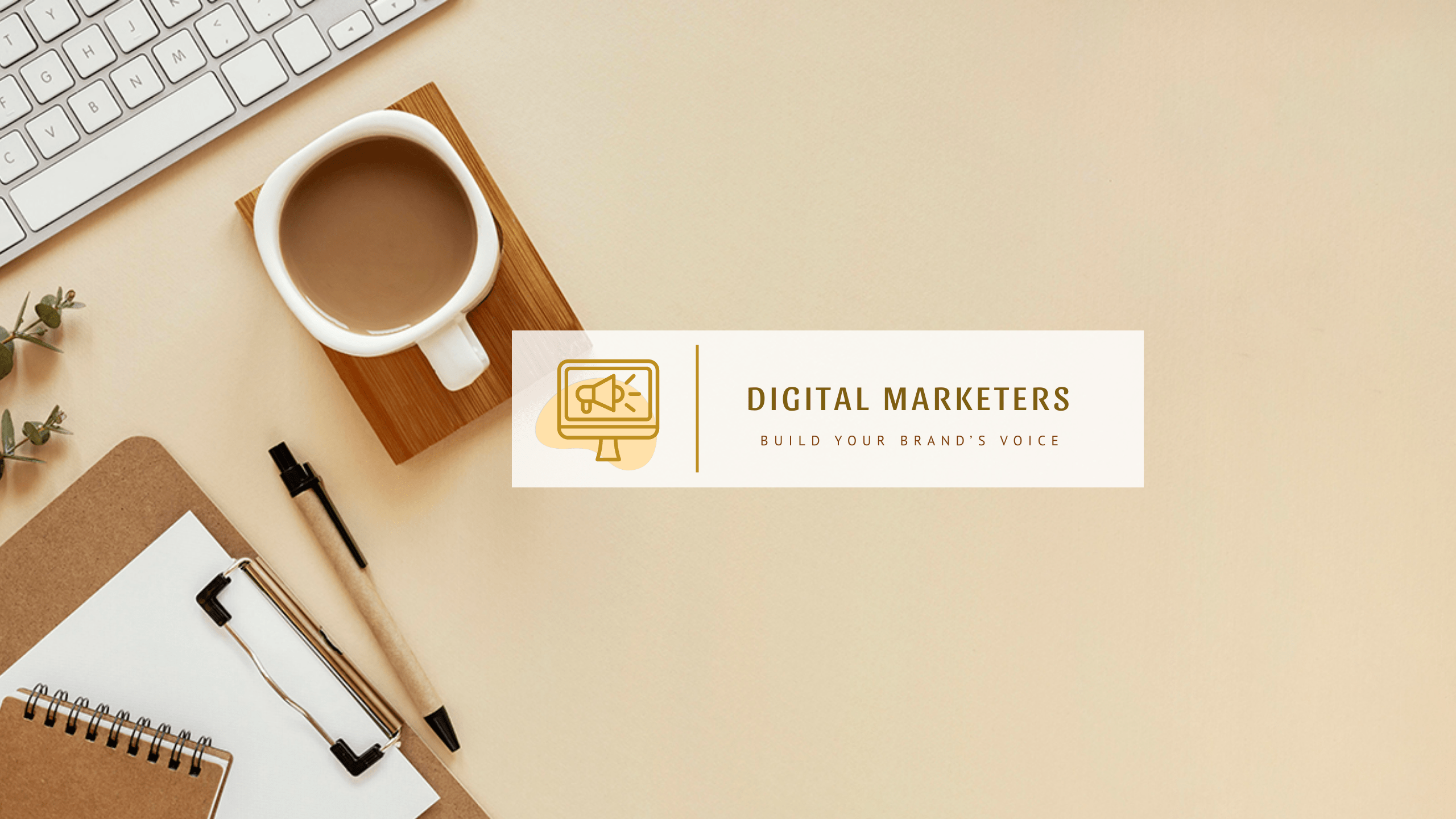 Get This Template and More
Texture – With textures, one can relate better to the product. Textures remind us of the touch and feel of surfaces that help us to relate better with the designs.
Alignment – Alignment helps organize all the elements to create order and symmetry.
Layout and Composition – Layout and composition include proportion, thickness, and repetition to create a wholesome design.
Scale – Scale refers to the size of different elements with each other, the canvas and the viewer.
Notice how every design element complements each other in this flyer template from DocHipo. Revamp your flyer design with this template.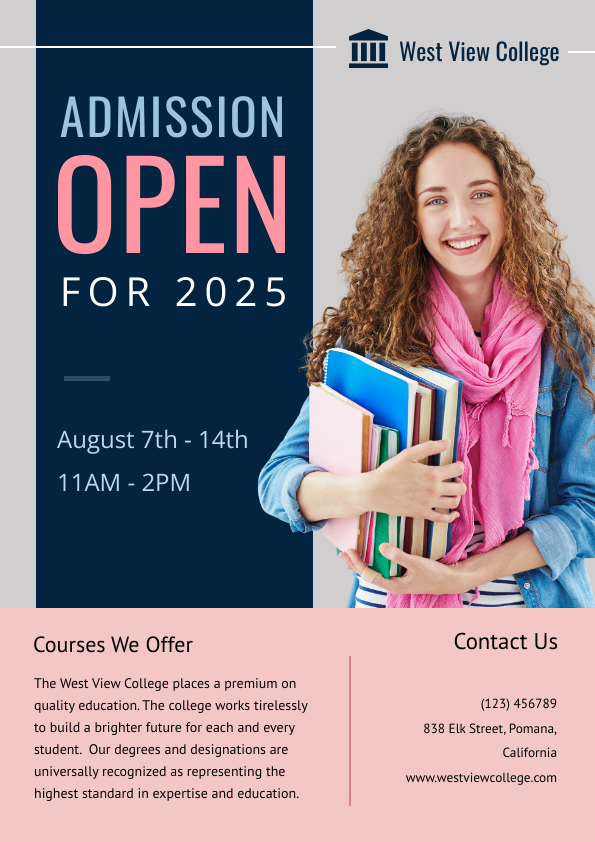 Get This Template and More
The Role of Graphic Design in Marketing
Graphic designs are crucial in grabbing attention and impacting the brand image. It is often the first point of contact between a brand and its target audience. That's why they are widely used in marketing. We are often drawn toward catchy Instagram ads or aesthetically pleasing posters. That's the magic of graphic design. It helps to grab our attention at the least expected time. To sum up, the roles of graphic design can be broadly categorized into these roles:
Creating Attractive Advertisements to Grab the Attention
Advertisements help create awareness for products and services. Also, graphic design is crucial for advertisements to engage viewers and communicate the message effectively. Whether it's an advertising poster or a hoarding, you can convey more about your services and offers with an eye-catching graphic design. Your audience can know about the product or service through advertisements. Nonetheless, effective communication and higher visibility increase sales through leads.
Use this attractive poster template for advertising your product. Notice the bold colors used here to grab attention. Also, check DocHipo's free online poster maker to design posters that instantly grab people's attention.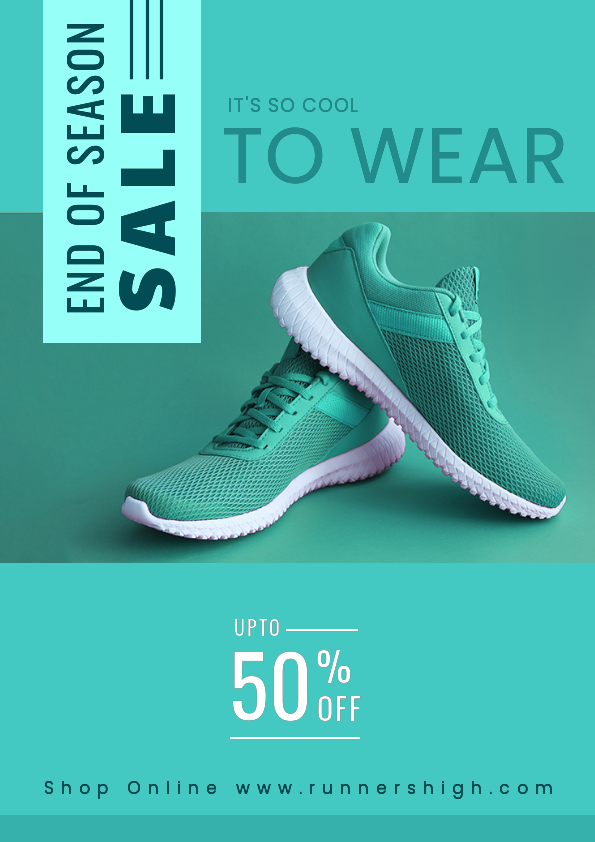 Get This Template and More
Creating Compelling Designs for Social Media Graphics
Social media is an excellent tool to increase visibility for your customers. Unlike offline marketing, digital marketing allows you to create awareness about your product. People spend a lot of time scrolling through their social media content. That is the best time to slide in your graphic design through ads and posts easily.
Moreover, you can easily reach your potential clients with social media's reach. Especially in the case of digital media, a visual message is pivotal in keeping the viewer hooked. You can turn clicks on the ads into potential clients with a solid call to action through attention-grabbing graphic design.
Use these Instagram ad templates to promote your business on social media.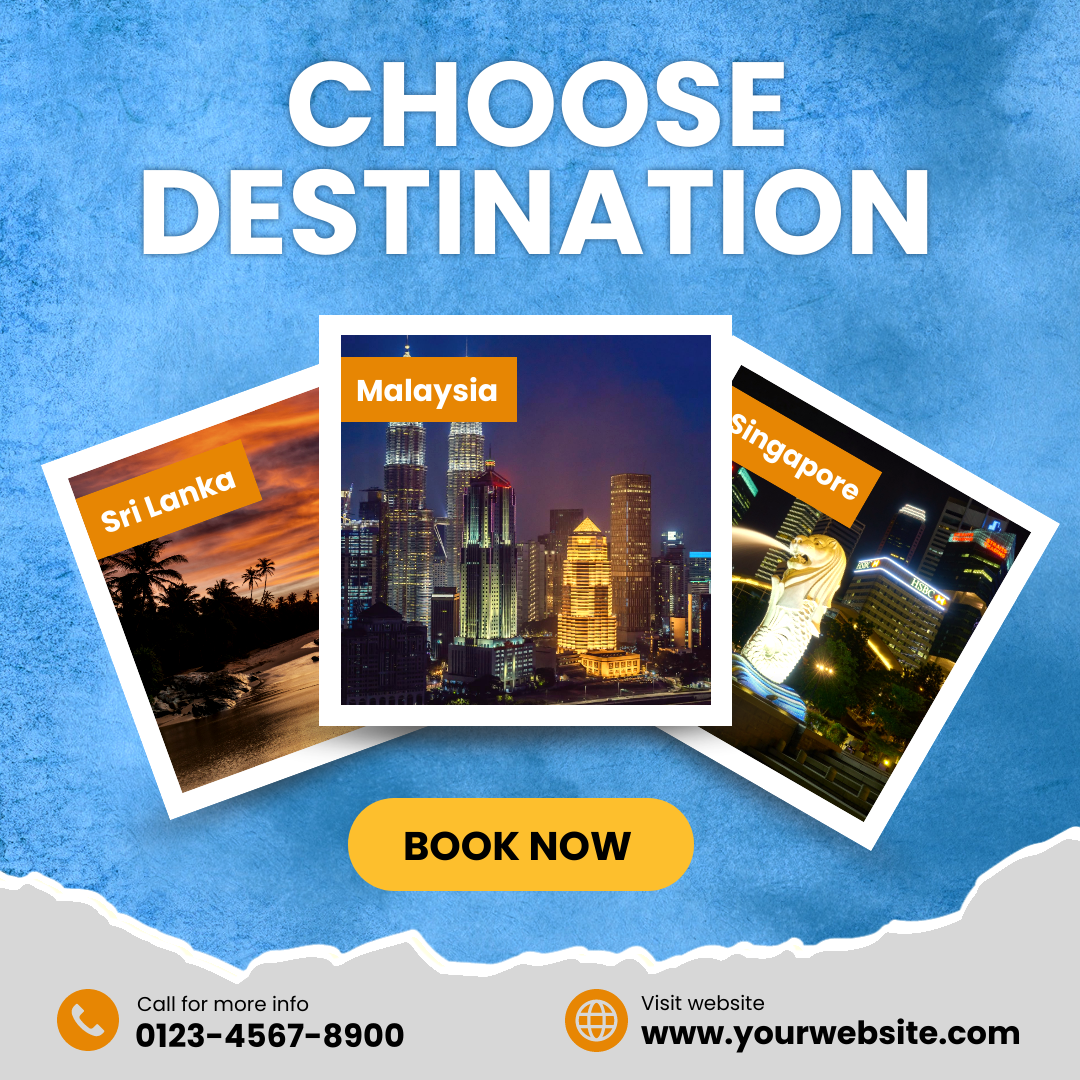 Get This Template and More
Similarly, encourage your viewers to explore more with this beautiful Instagram ad template.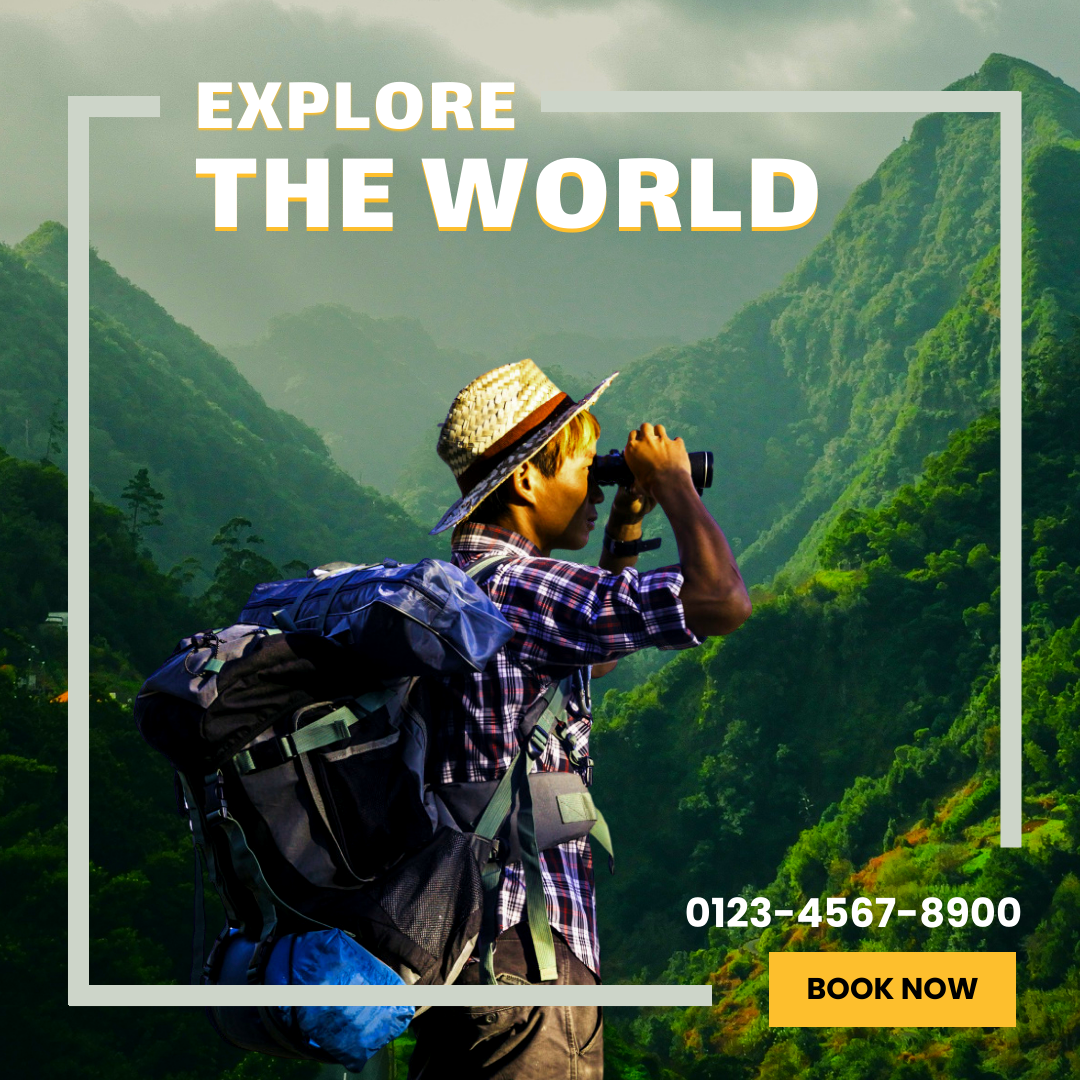 Get This Template and More
Furthermore, explore a wide range of travel Instagram ad template collections with DocHipo.
Creating Designs to Establish Brand Consistency
A wholesome graphic design strategy is crucial for a business to establish brand identity. Building a brand is not just about logo design. Specifically, it's more about complementing all the brand elements. The brand elements include logos, symbols, vision, website design, and marketing. We connect with a brand more when our vision and taste align.
Additionally, brand consistency is essential for building any brand. It includes using the same fonts, symbols, colors, etc., everywhere. These elements establish an immediate connection between the viewer and the brand. Packaging, typography, or color combination, anything can appeal the customer to make your brand more memorable.
Check out the details of various design elements in this template. Use this Presentation template to create brand consistency.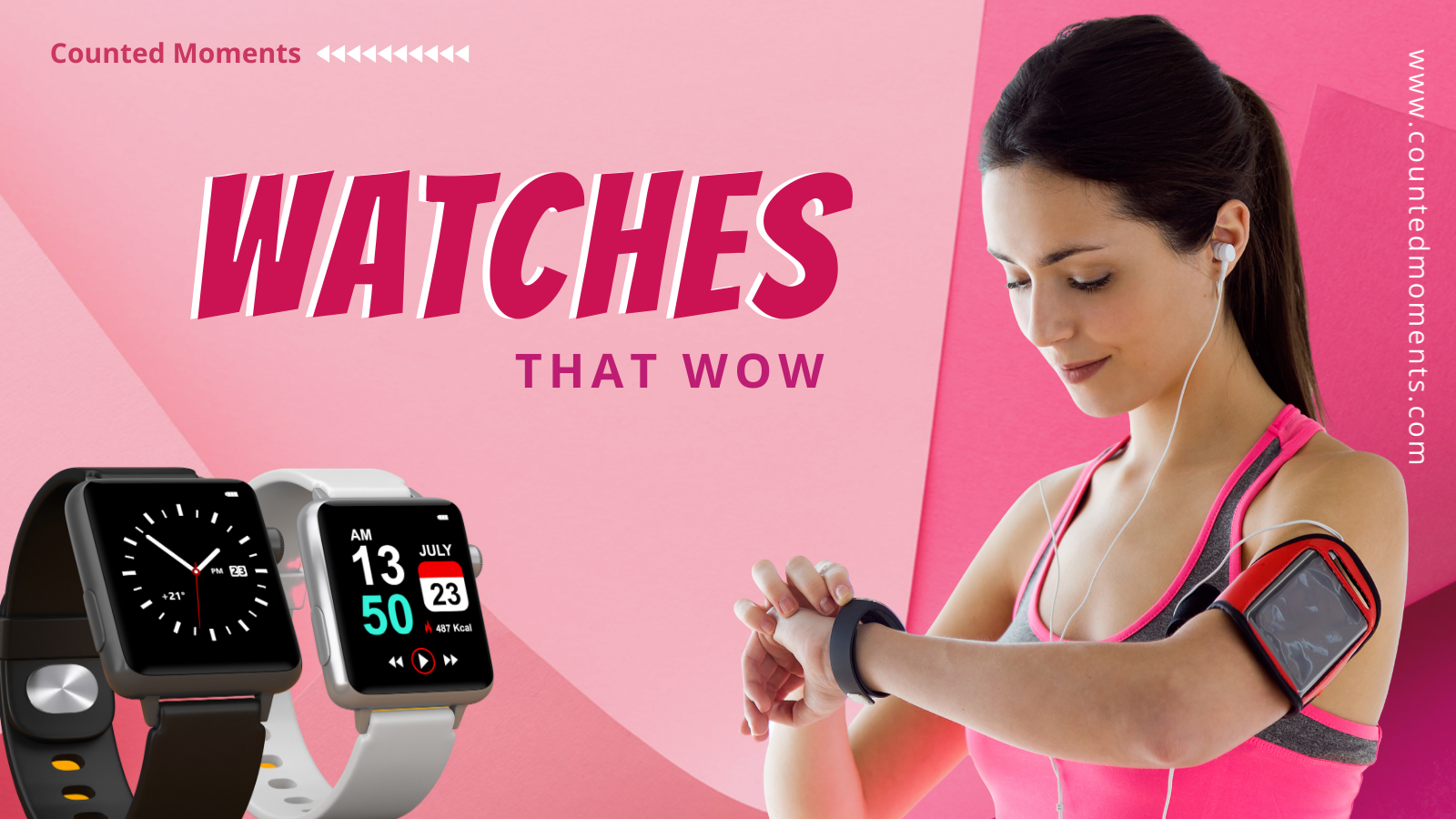 Get This Template and More
Types of Graphic Design
Graphic design has many applications in various sectors. For each sector, the role and utility of graphic design varies. Let's take a look at different types of graphic designs.
1. Branding and Product Graphic Design
We know that branding is the way to communicate a brand's identity, personality, vision, tone, and essence. Additionally, visual storytelling is crucial to branding. It includes minor elements like a business card and product design. For instance, look at this aesthetic logo design in this template. It can help you to make a regal impression on the viewer.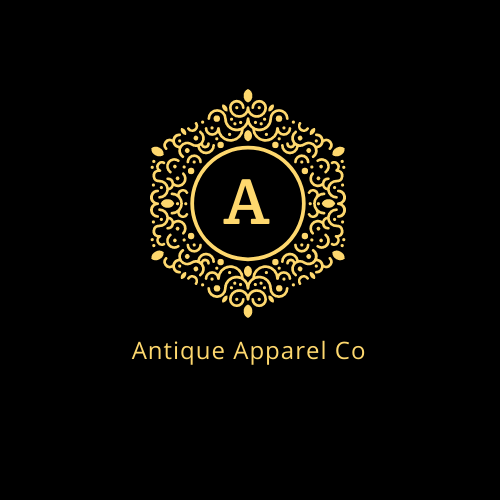 Get This Template and More
Moreover, you can experiment with icons, illustrations, typography, and shapes to highlight your products. For example, use this template with quirky typography. Using these details in typography helps the viewer to identify your brand.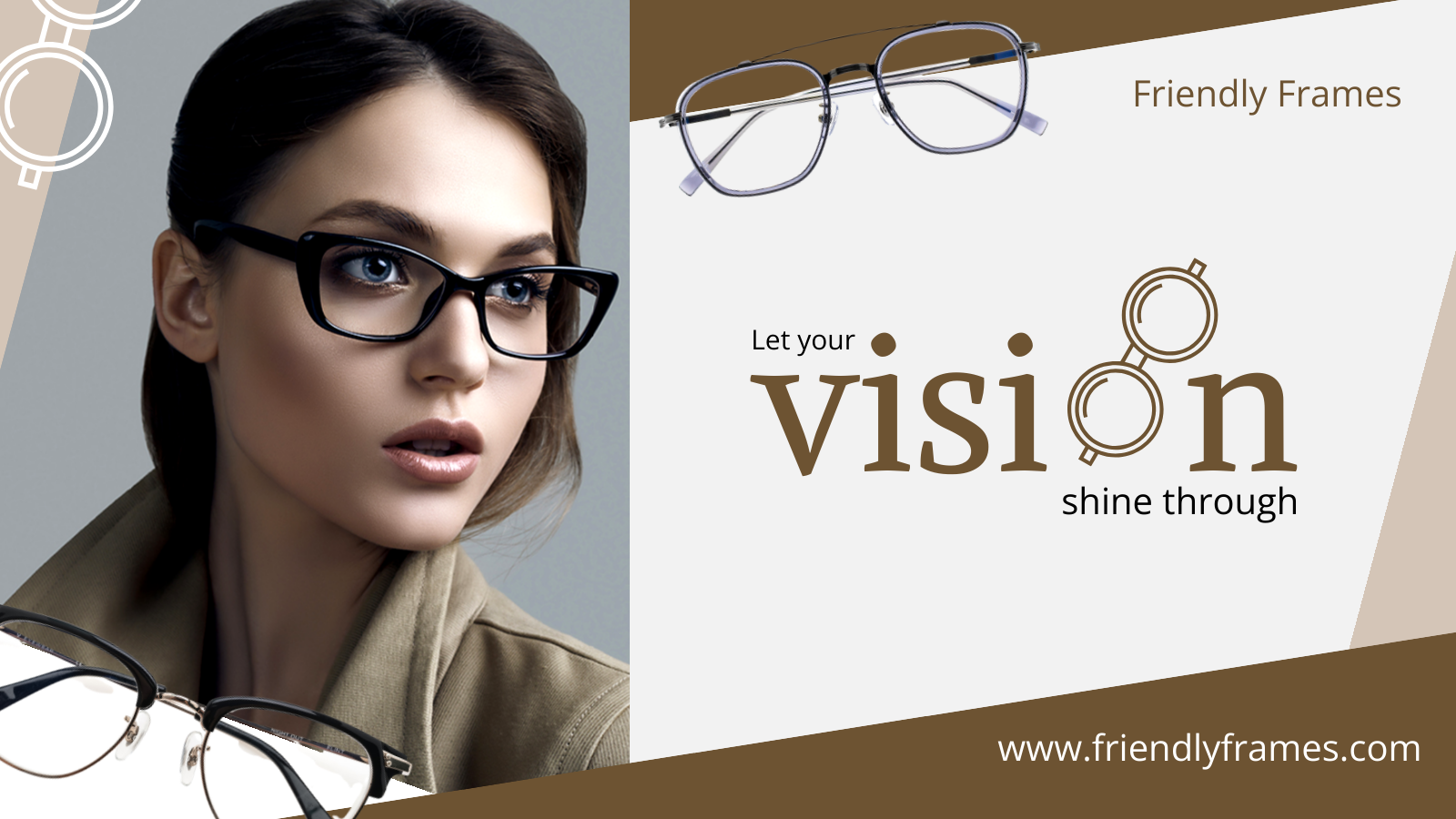 Get This Template and More
Also, learn Retail Marketing: 3 Smart Ways for Marketing Your Retail Business with Stunning Documents
2. Marketing and Advertising Graphic Design
We have talked a lot about the role of graphic design in marketing and advertising. Some common examples where you need a graphic design in marketing are flyers, infographics, brochures, banners, Instagram ads, Facebook ads, etc. Now you know how marketing and advertising help create awareness, generate leads, and increase sales. Therefore, companies invest heavily in these sectors. Graphic design in marketing and advertising plays a pivotal role. In particular, graphic design in marketing involves strategy to manage campaigns for desired results. 
Therefore, marketing and advertising go hand in hand with any product. A company always requires graphic designs to portray its identity. It also helps to accentuate the product to customers through advertisements. For example, you can use this Facebook ad template to highlight the modernity of the house on sale.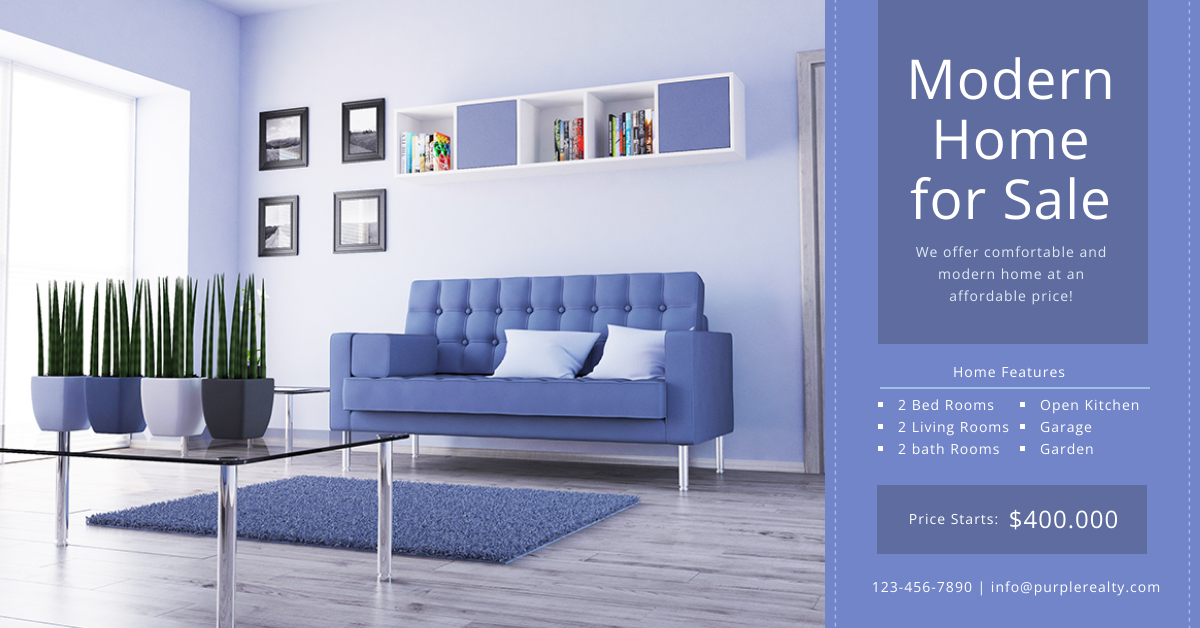 Get This Template and More
Likewise, this Facebook ad template is perfect for your skincare brand, emphasizing spot-free skin. Get more with Facebook ad templates in DocHipo.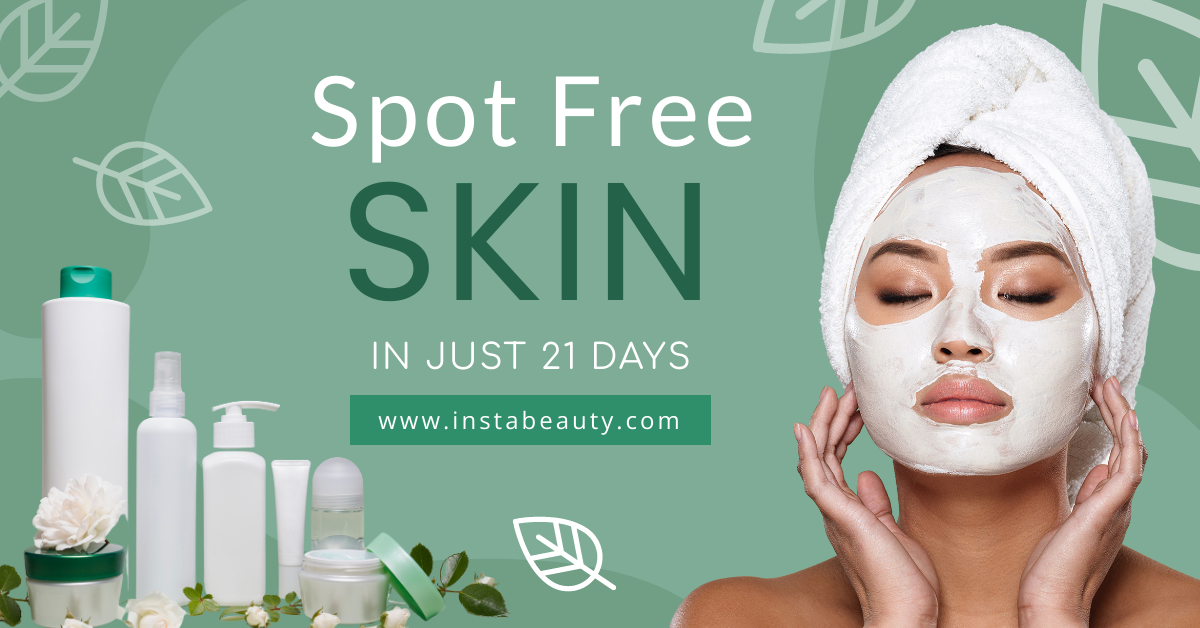 Get This Template and More
3. Web and User Interface Graphic Design
The user interface or UI design refers to how one interacts with an application or a device. A lot of designing of the graphics is involved in web pages, game interfaces, and app design. Specifically, designing a user-friendly interface is essential to make interaction convenient.
Graphic design for a website emphasizes the user experience. It involves the overall display, including a menu, buttons, options, and more. As a user, we prefer to use graphically attractive websites that are easy to navigate. Web graphic designs ensure that everything is accessible and convenient for the user on the screen. For instance, DocHipo's simple, pleasing, and intuitive user interface design helps users easily navigate templates.
4. Publication Graphic Design
As the name suggests, publication graphic designs concern traditional print mediums such as magazines, newspapers, books, catalogs, etc. However, such publications have also found a place on digital platforms. Designers must understand the publication's demand closely to convey the desired message. This is where visually appealing designs intrigue the viewer to read more. The cover plays a more important role than you imagine. We all choose to read something only after looking at the cover.
Use this stylish magazine cover template to spark the interest of the readers. Explore DocHipo's collection of magazine cover templates.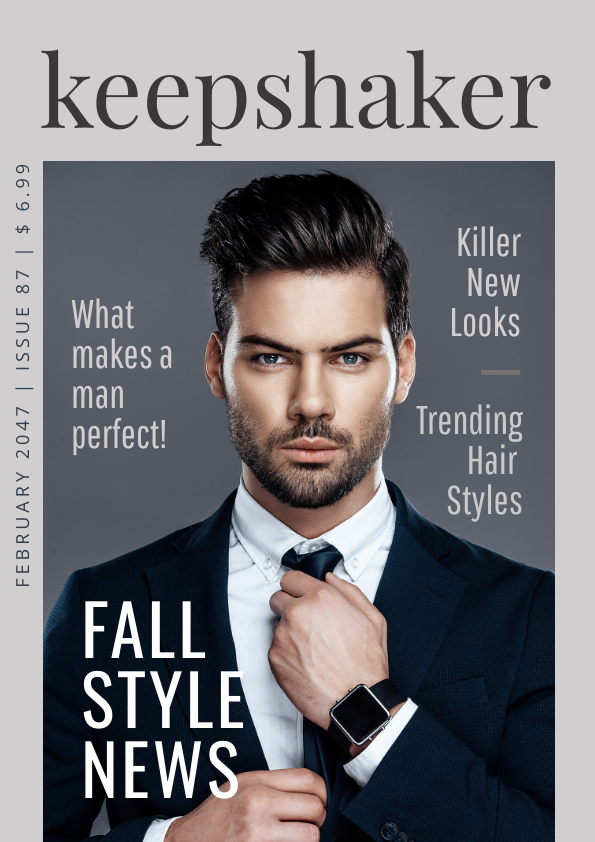 Get This Template and More
Look at vibrant colors for this book cover template. Attract young minds with Children's Book Cover templates in DocHipo.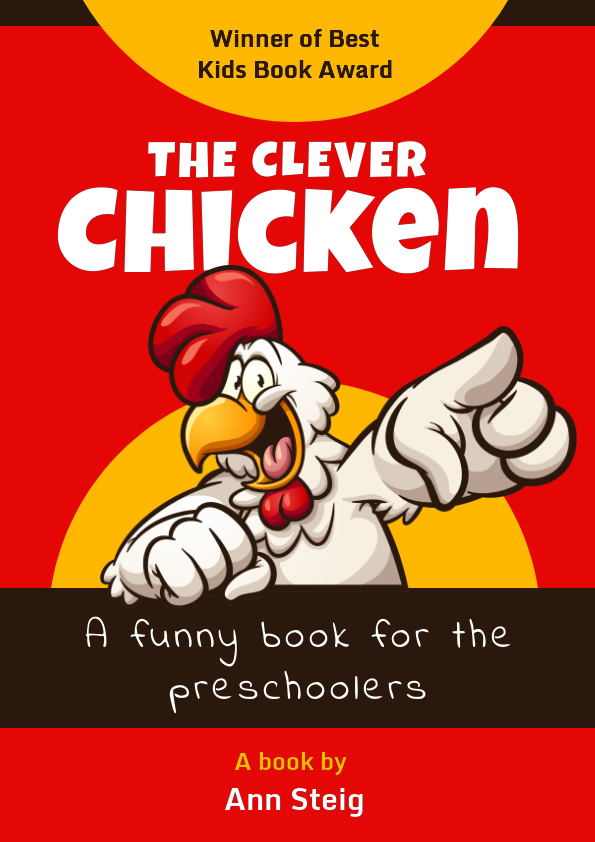 Get This Template and More
5. Packaging Graphic Design
Any product on the shelf is seen through its packaging. Packaging indeed helps keep the products safe. It is the best way to communicate with the customers. You can mold the customer's perception of the product with packaging graphic design. However, you require technical manufacturing and product design knowledge to make a strong impression through packaging. Notice how the colors portray the product in the image below in the example below.
6. Motion Graphic Design
As the name suggests, any graphic design in motion comes under this category. It includes video or animation under this category. Including motion in your graphic design immediately catches the attention of the viewer. More and more people have started to indulge in video content. Earlier, these motion designs were limited to TV, but now they can be found everywhere. We find animations and effects in many places. These are advertisements, presentations, promotional videos, GIFs, websites, etc.
Use DocHipo for animations and motion graphics videos as per your needs. With stock videos of DocHipo, choose the most suitable motion graphic for yourself.
You can create a high-quality motion graphic design with DocHipo by searching for videos for your purpose.
Learn more about stock videos in DocHipo with this video.
7. Environmental Graphic Design
These graphic designs are specially curated for different spaces. You see these designs around you in cafes, shopping malls, supermarkets, etc. These are included within the areas' architecture to inform the viewer better. For example, these sign boards help direct people to the places concerned. The graphic design elements, such as color and symbols, are crucial here. They help the viewer to understa
Or, the graphic design used in the restaurant in the image below would please any coffee lover.
Environmental graphic designs help in giving directions and creating the perfect setting.
8. Illustration Graphic Designs
Illustrations are used in several places around us. These spaces include t-shirts, motion graphics, book covers, infographics, gaming, comic books, etc. Further, illustrators also create original works of art illustrations for the gaming industry by creating unique graphics. Storytelling of a brand is another essential aspect of graphic design. Illustrations are unique as the creators bring attractive designs, art, animation, and techniques together.
Using illustrations in your design is easy with DocHipo. Use illustrations to inform or instruct people with this Instagram post template. Get access to Instagram post templates on DocHipo.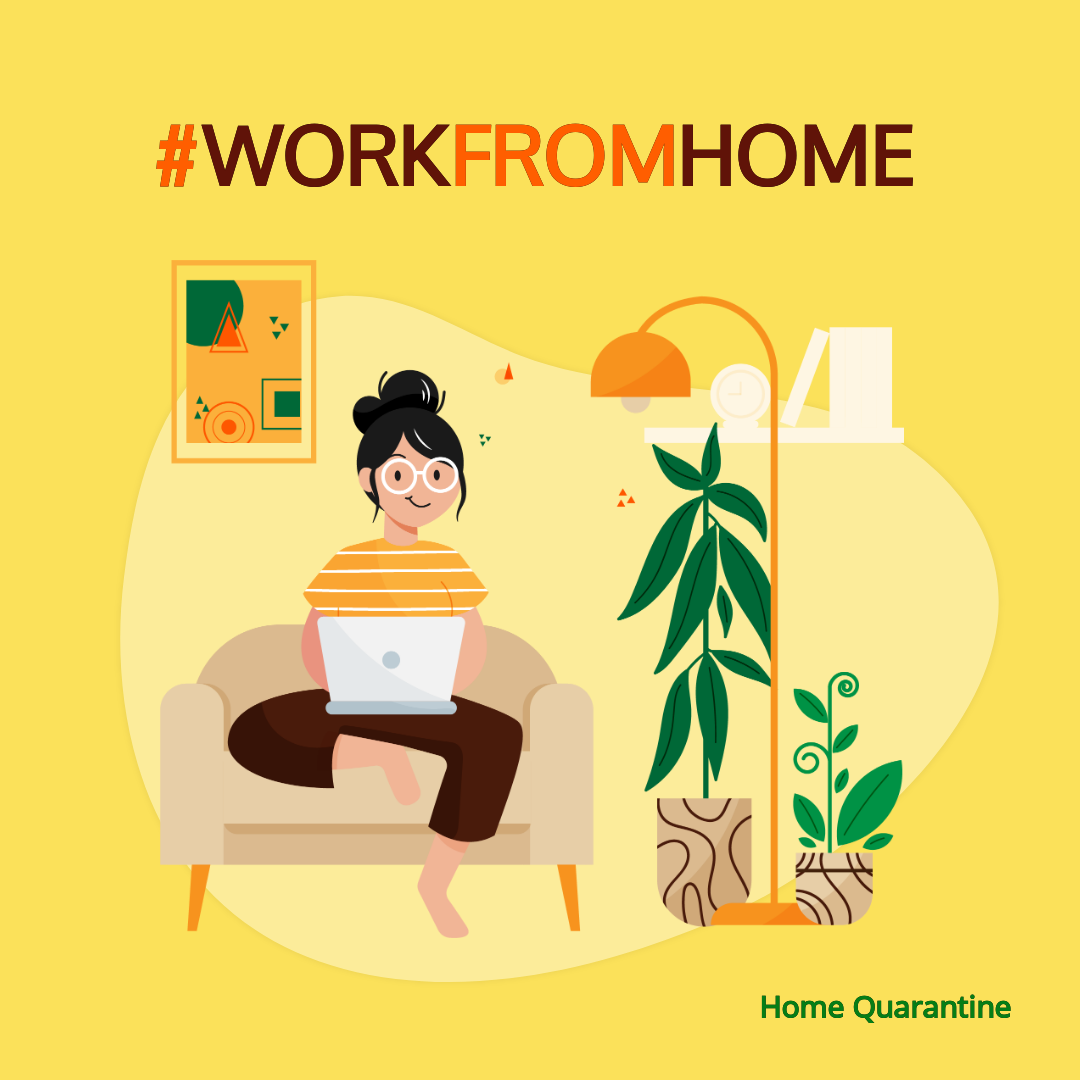 Get This Template and More
With DocHipo, you can get illustrations for all your needs. Search your illustrations in the DocHipo editor to add them to your designs.
Look at this playful illustration created with DocHipo. You can always express more with illustrations in your designs.
You can use this cute illustration template for a Pinterest graphic.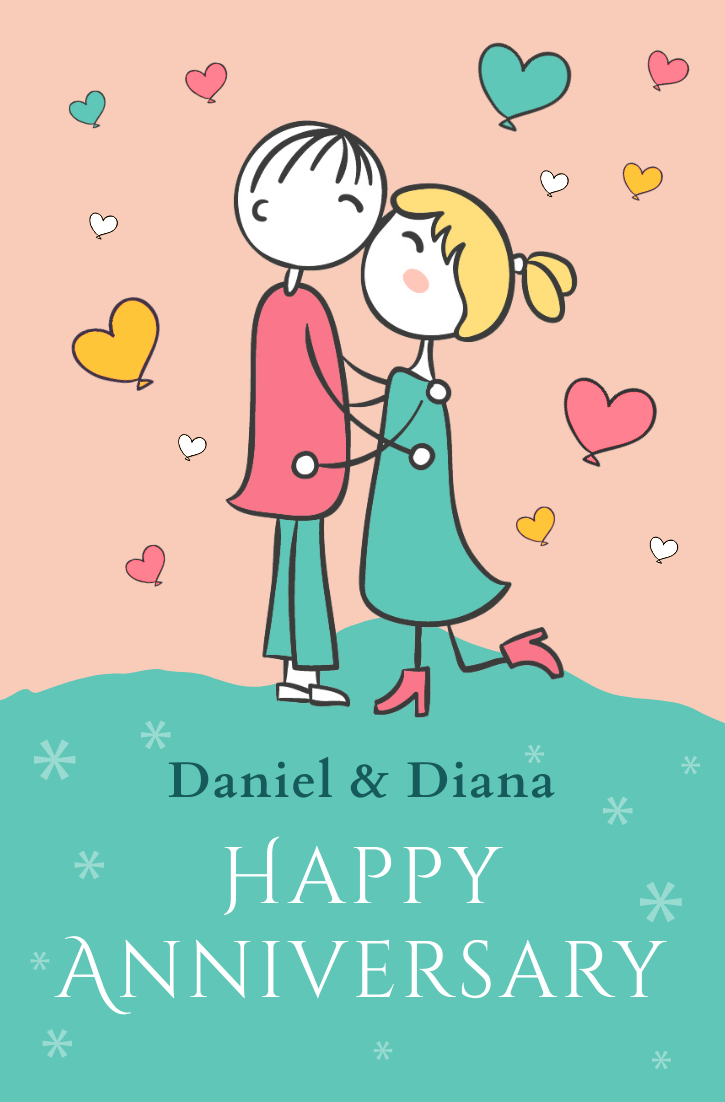 Get This Template and More
Check out this video to learn more about DocHipo's illustration categories.
Graphic Design for Beginners
Want to create a graphic design but don't know where to start? As a beginner, it's challenging to create a design from scratch. Thus, you need the right tools and software to create marvelous designs. It is also essential to create designs responsive to multiple devices and platforms. Otherwise, your designs would look distorted across different devices. As a beginner, you might struggle to handle all these things. That's why you should use the right software and tools to help you create better graphic designs.
Save your time with ready-to-use templates from DocHipo. You don't need to be an expert at designing while creating designs for documents. DocHipo provides thousands of templates for all types of documents. Now, you can accelerate the entire design process with templates. The template designs include well-balanced elements. Let's see how you can create a design in DocHipo.
How Graphic Designing is Easy with Dochipo
To choose software, you must understand your level as a graphic designer. DocHipo is an excellent graphic design software with a modern and easy-to-use interface for beginners. Sign up with DocHipo and get access to thousands of customizable templates. You can create beautiful designs as per your needs with three simple steps.
1. Choose Your Template
You can search for templates for your purpose as soon as you sign up. The next moment, you will land on a page with various unique templates. Select your favorite template for customization.
2. Customize Your Template
In the DocHipo editor, customize your template with the help of widgets available on the left sidebar. You can also choose every design element separately on the template for customization.
Select the Pictures widget under the Graphics and Media option. You can get access to stock images. Search for images and drag and drop at the template picture you want to replace.
Check out the possibilities with the stock photo library.
Now, change the text in the template by selecting it. You can experiment with fonts and the position of the design elements.
Explore what else you can do with text in the DocHipo editor.
Learn with The Ultimate Guide to Using the DocHipo Editor to Design Your Documents
3. Download Your Design
After making all the changes to your template, it's time to download the design. Click on the three dots in the upper right corner of the editor. After that, select the download option.
Select the file type and file quality, and then select Download.
Voila! Your fabulous design is ready to use.
Before Customization
After Customization
The Future of Graphic Design
The world of graphic design is full of opportunities with evolving technology. Virtual reality, AI-powered tools, and 3D printing are the three major areas. These are in the early stages of development. Moreover, a lot of improvisation is still required in these fields. It is believed that the advanced technology would change the face of graphic design.
Virtual spaces will expand their horizons to assist in gaming, education, and medicine. In addition, graphic designs help these sectors better inform many people through demonstration and animation. Nonetheless, they will open new doors in the gaming industry. There is a lot of scope to transform imagination into virtual reality.
The world is moving at a fast pace toward automation. It's not difficult to predict that more AI-generated designs will become mainstream. For instance, graphic design software like DocHipo is already using AI image generators and AI writers to create a hassle-free procedure. In the AI-image generator, you can give a text prompt and leave the job for the AI to generate an image. Take a look at the AI-generated image in DocHipo.
Check out the text-to-AI Image generator in DocHipo. Try this exciting feature to generate images.
Create great content with an AI writer in DocHipo. Give any topic to the AI writer, and it will do the job.
Over to You
Graphic design is a vast area covering various disciplines. Now you know all about its components and roles. Before getting started, understand your level and purpose for designing graphics. DocHipo is a great space to begin your graphic design journey. You don't have to worry about creating designs from scratch. You can access various eye-catching templates, stock photos, videos, and illustrations. For all the design needs, DocHipo is there to make your task easier. Sign up with DocHipo to create beautiful designs.