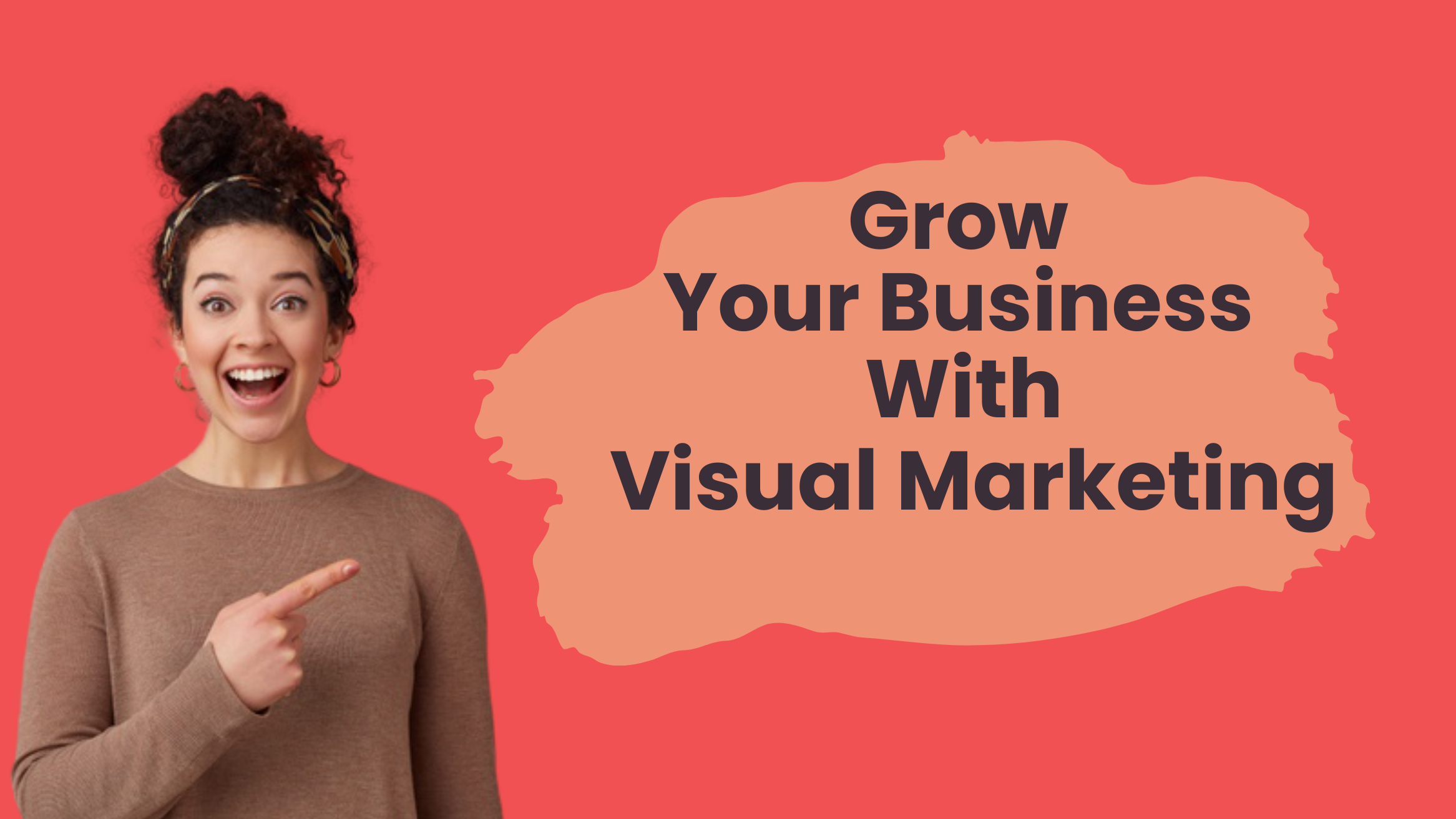 How Visual Marketing Can Help You Grow Your Business

Last Updated Jul 5, 2023
Have you ever heard of visual marketing? It is a powerful marketing strategy that has been around for a while, but many marketers are still unaware of its power. Today, over 5.18 billion people use the internet, and 4.8 billion are on social media. So, writing some textual content is not enough to attract people. It would be best to have a strong visual marketing strategy to increase engagement on your websites, social media, or any other landing page. Moreover, It is a crucial part of your overall marketing strategy.
Read this article to learn more about visual marketing and how you can grow using it.
What is Visual Marketing
To market a product or service, visual marketing uses different visuals, such as images, infographics, videos, or other visual material. As a part of your marketing strategy, visual marketing allows you to depict concepts and subjects that are hard to understand using textual content.
There are many types of visual marketing content that you can use in your marketing strategies, such as Infographics, Memes and Branded Quotes, Data Visualization, Visual Representation, Presentation, Videos, and more. However, if you want to enjoy visual marketing benefits, your marketing team should know how to use them properly.
Why is Visual Marketing Important
The reason behind the importance of visual marketing is human neuroscience. According to MIT's research, humans can identify the visuals seen in the blink of an eye; in 13 milliseconds. Sight is the strongest sense in the human body: 90% of the information transmitted to the brain is visual. Another study shows images are far more effective than text in evoking feelings. Thus, summarizing the famous phrase: "A Picture Tells A Thousand Words."
Furthermore, the importance of visual marketing becomes clear if we dive into the data. Statistics show that 91% of consumers prefer posts with visual content to posts containing text. Additionally, 84% of consumers agree to purchase a product if a promotional video is available. Hence, you can not imagine a brand identity without visual marketing in this rapidly growing digital era.
What are the Different Types of Visual Content
Study shows that 23.7 % of content marketers struggle with creating visual content consistently. These marketers also know that creating attractive visual content for their marketing strategy is the key to success. But don't worry; we are here to help you.
Here are some common visual marketing contents you can start creating today.
Images
Images are one of the most popular types of visual marketing content that almost all businesses can use in their marketing strategy. The most crucial aspect of images is they are easy to find and add a personal touch to your content. Prefer using professionally shot photos of your products or services. Here's how to upload such pictures in DocHipo to incorporate them into your design.
However, you can use stock images relevant to your product or service and present them in a never-seen-before way. You can find unlimited pictures from stock photo libraries through the DocHipo editor.
Enhance your images using filters, texts, effects, shapes, icons, etc., to make them more unique and attractive. You can also refer to the below video for a quick demo.
Furthermore, you can use illustrations, stickers, icons, shapes, etc., to make your visuals more appealing and memorable.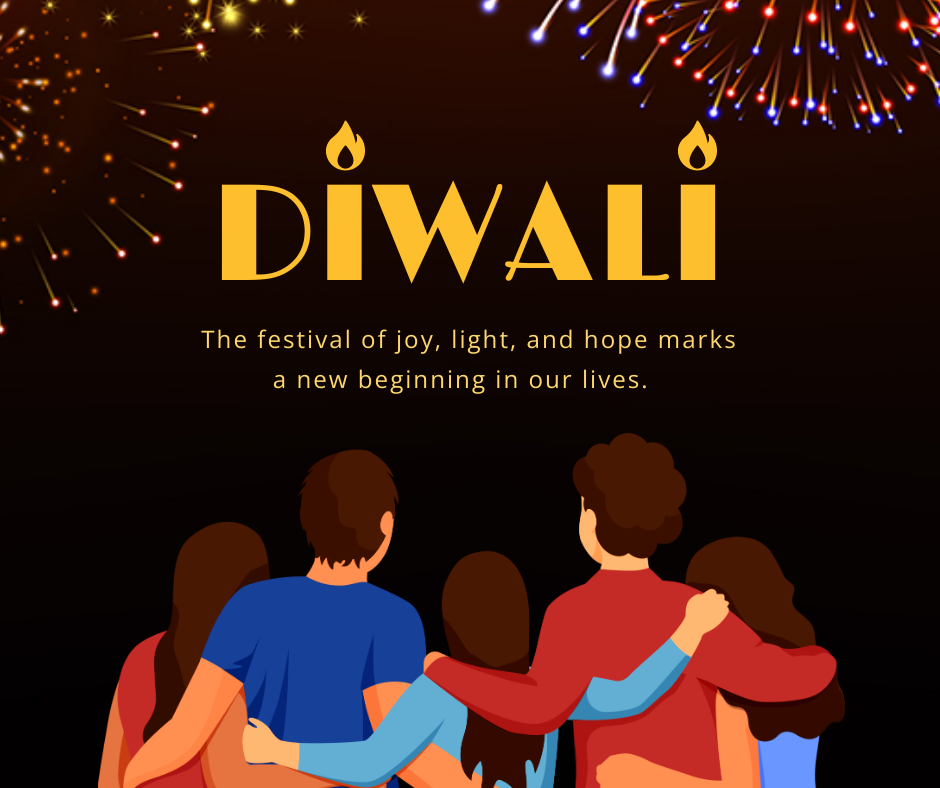 Get This Template and More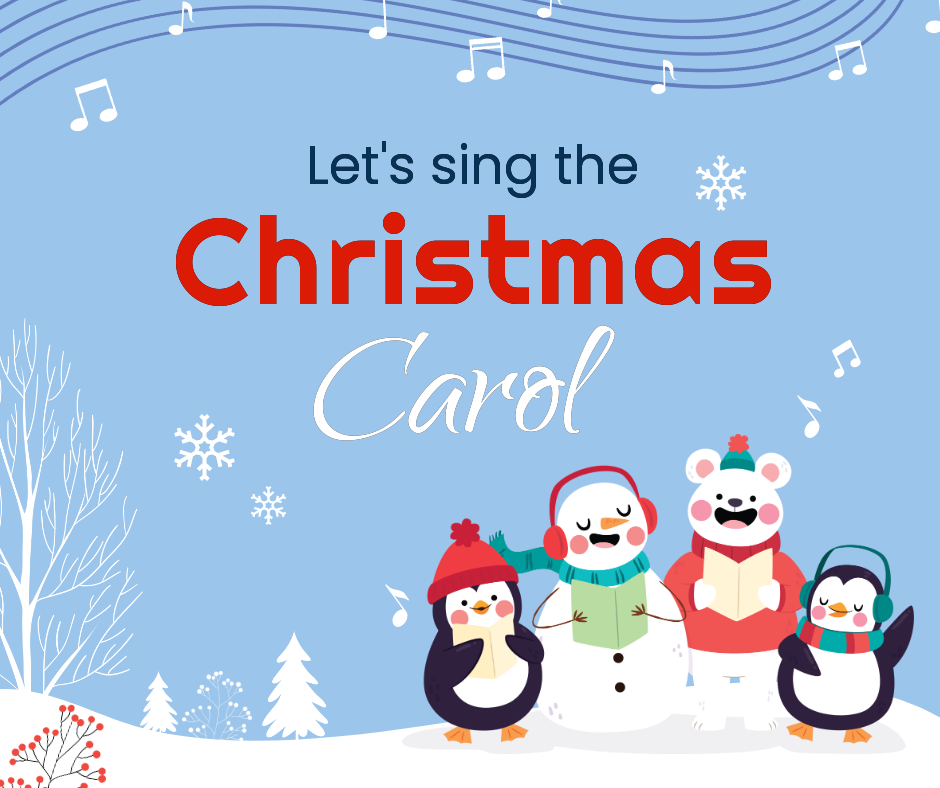 Get This Template and More
Explore various categories of illustrations through our quick tutorial below.
Infographics
There's hardly a person in the world who doesn't love Infographics. From consumers to marketers, everyone loves Infographics because they carry a ton of information while being attractive at the same time. Moreover, you can leverage Infographics to boost SEO, improve brand visibility, and drive massive website traffic. Hence, you can use them as your visual marketing content in your social media posts to attract more eyeballs or in blog posts to increase engagement.
Get This Template and More

Get This Template and More
Check out the different types of Infographic Templates to accelerate your visual marketing efforts.
Learn how to make an infographic that people love to read using the DocHipo application, or consider watching this video.
Videos
Videos are the most effective visual marketing content type. People consume over a billion hours of video every day on YouTube alone. Hence, undoubtedly, videos are the best way to communicate your message and reach a vast audience. Recent research by Hubspot shows that 92% of content marketers say that video plays the most critical role in their marketing strategy.
You can use videos in many different ways in your marketing strategy. Create tutorials, short videos, drone footages on your products or services, behind the scenes, and many more. Research what type of content your target audience likes to consume and then create videos accordingly.
The best way to use videos in your marketing strategy is to upload them on your YouTube channel and then share them on social media and anywhere you want. And what can be more engaging than combining your images and videos and using them in a single document? Surprised? Here's how DocHipo can help you with that as well.
YouTube thumbnails are crucial to intrigue people enough to click on them to watch your video content. Check out the below YouTube Thumbnail Templates from the DocHipo library.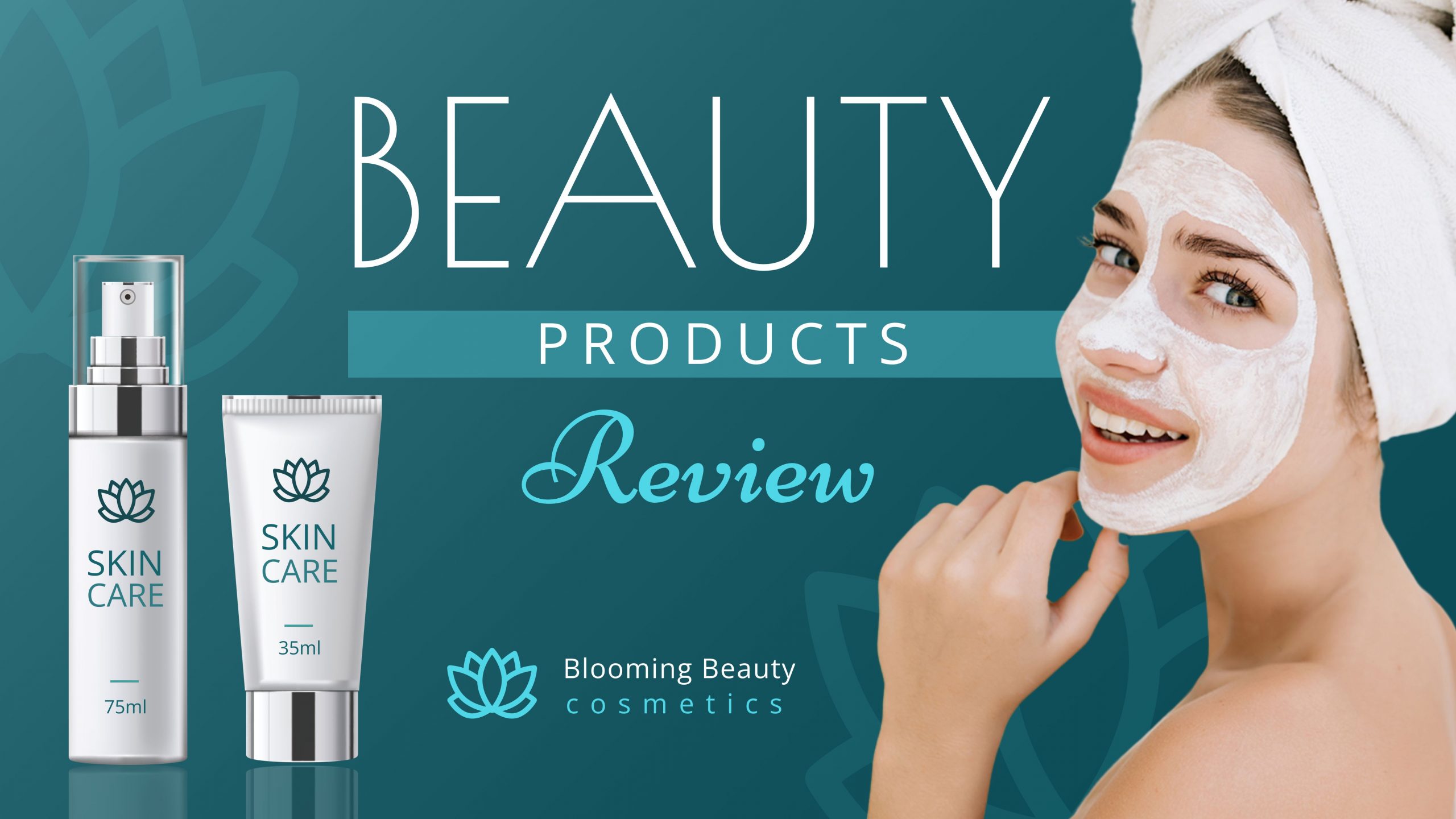 Get This Template and More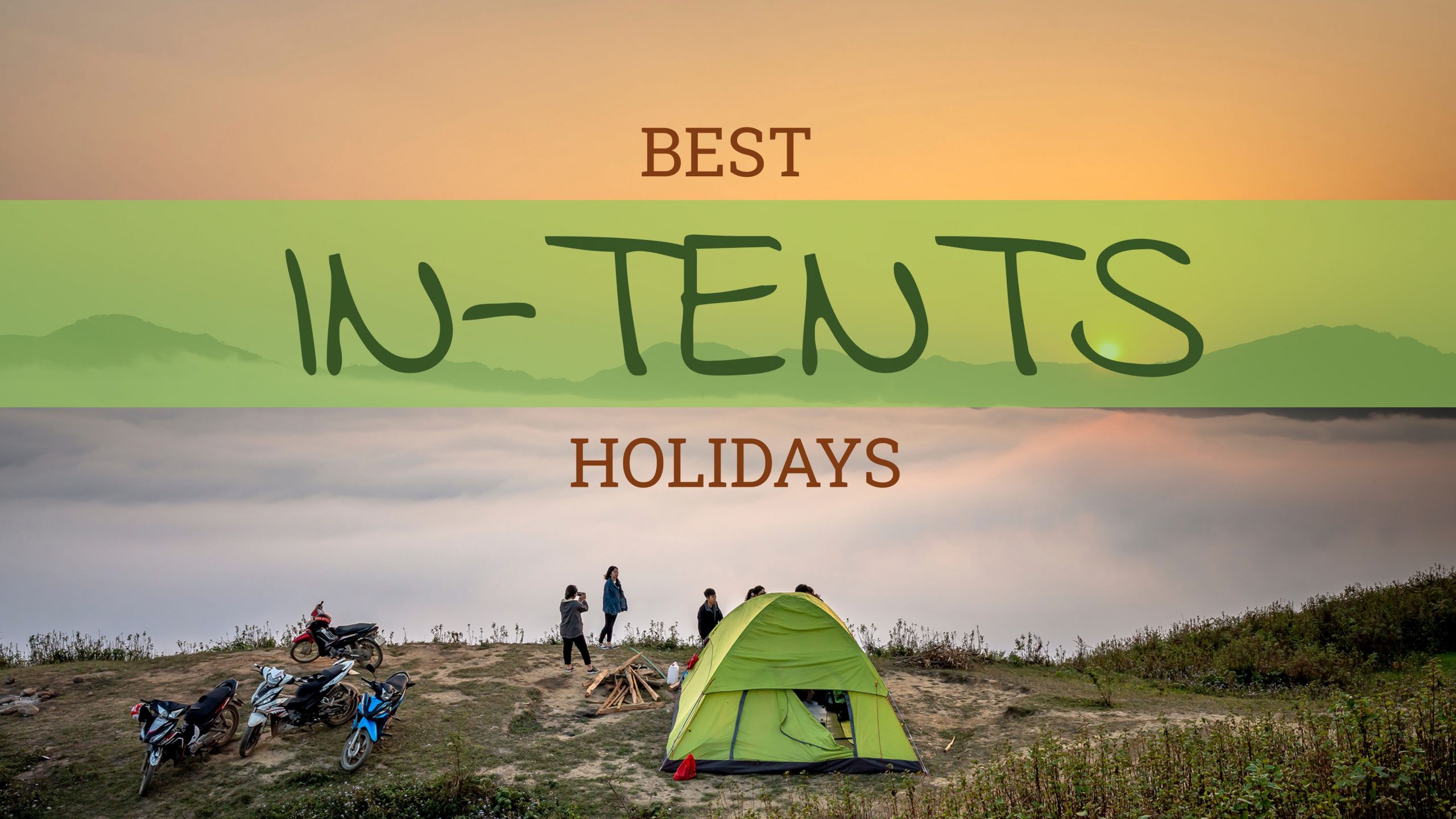 Get This Template and More
Here's how you can design an irresistible YouTube thumbnail in minutes.
Presentations
An excellent way to communicate a lot of information and retain your brand identity is to create a Presentation for your audience. Well-designed presentations can make it far more straightforward than anything else to educate your audience about your service or product.
Additionally, you can create a presentation that showcases your brand values, unique selling point, or anything else that helps you get more engagement. You must be wondering how to add a presentation to your content. Well, DocHipo is there to help you.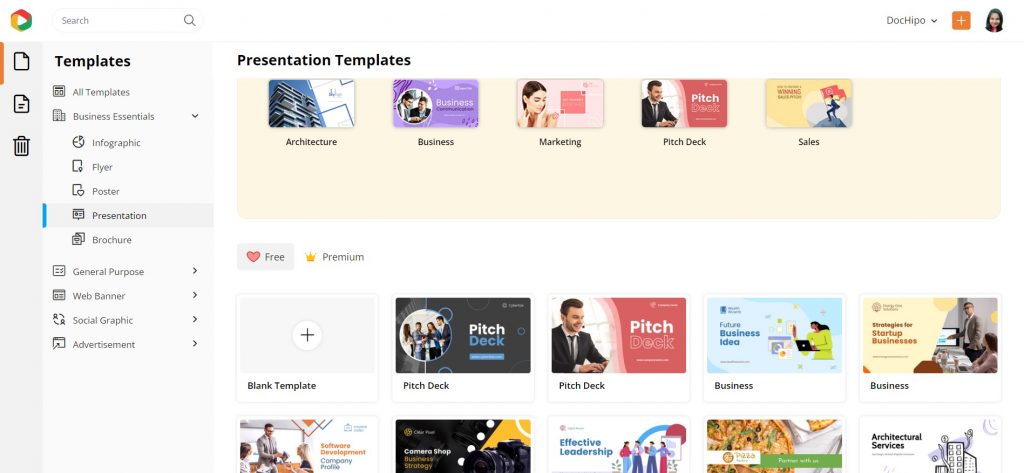 Once you create your presentation using DocHipo, click the Publish button and generate an embed code for your project. Now, embed the code on your website or blog post to share the presentation with your audience.
Memes
Undoubtedly, Memes are one of the most effective visual marketing content that can help your brand reach an entirely new level. However, if you are surprised to see Memes in this list, let us show why you should not. According to Forbes, they get 10 times more reach with 60% organic engagement just by using Memes. Furthermore, they estimated that millennials come across 20-30 memes daily, making it a great tool to communicate with the target audience.
Hence, if you can use Memes properly, you will surely get huge traffic on your websites and social media. This effective visual marketing tool can increase your overall engagement and brand exposure regardless of your industry.
5 Visual Marketing Tips to Grow Your Business
Now that you know the importance of visual marketing and the types of visual marketing content you can use, let's talk about how to use it to grow your business.
All that makes the difference is how you use visual content to grow your business. Your visuals won't bring you results without a visual marketing strategy. Here are some visual marketing tips for growing your business.
Tip #1: Create a Tutorial
Create tutorials for your audience to help them understand your products or services. This could be an infographic to guide readers through the steps, a presentation to help them understand how your product works, or many others.
One of the best ways to visualize your tutorial is by sharing screenshots with your audience. SaaS tool providers especially use this method to demonstrate the features they offer. It will help you make your content attractive and help your audience understand and replicate each step more efficiently.
Tip #2: Use Social Media Buttons
One of the best ways to get more engagement on your social media pages is by including social media buttons on your visual content. Use social media buttons strategically in your visuals to drive more traffic. You can use the buttons in the footer of your infographic or the images and link them to your social media pages.
You can refer to the below video while adding buttons to your visuals.
Similarly, you can talk about your social media pages in the outro of your YouTube videos.
Furthermore, if you own a WordPress website, you will benefit from the free social media plugins for image sharing. It will allow your audience to share your images on their social media profiles with a single click. Ultimately, your sales pipeline will always remain filled with leads.
Tip #3: Include Brand Images or Logo
Your visuals might be shared on social media and other online platforms. But if you don't include your brand name or logo, people will not even know your visuals.
Hence, you can add your brand logo to your visuals, like hitting two birds with one stone – attracting more customers with your content and increasing brand awareness.
Try to always use your brand logo at the bottom or top of your visuals in a less intrusive yet prominent way.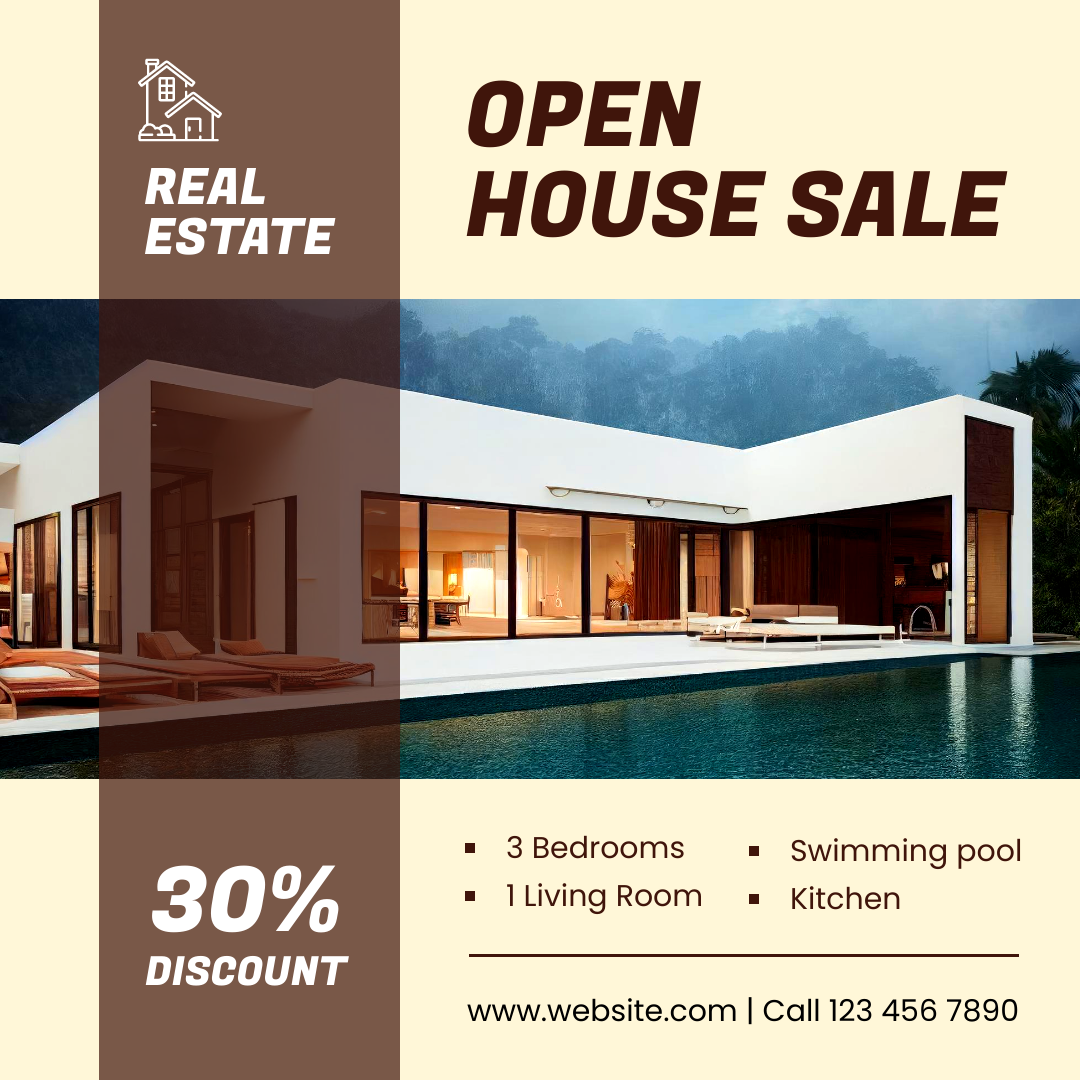 Get This Template and More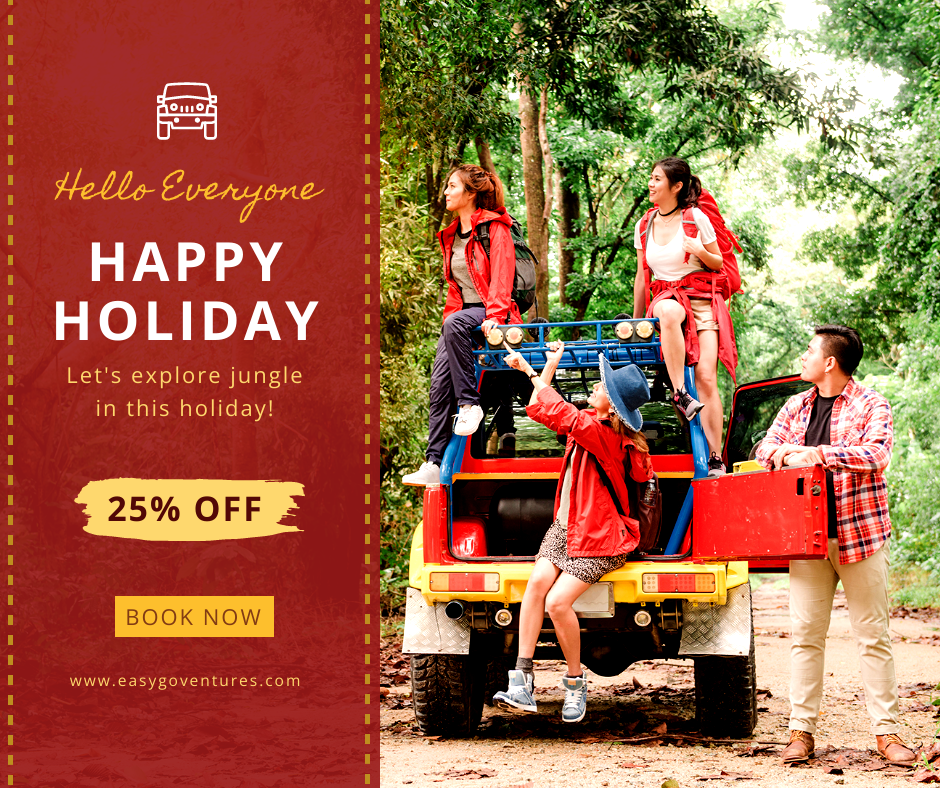 Get This Template and More
Further Reading
Tip #4: Tips & Tricks
Does your business come paired with a tone of knowledge and authority? Whether it's a tutorial, a growth hack, or a recipe, educating your target audience helps create a bond between you and them.
You can share tips & tricks with your audience using visuals like Infographics, Presentations, and Videos. The real beauty of including these in your content is that they will encourage your audience to share it.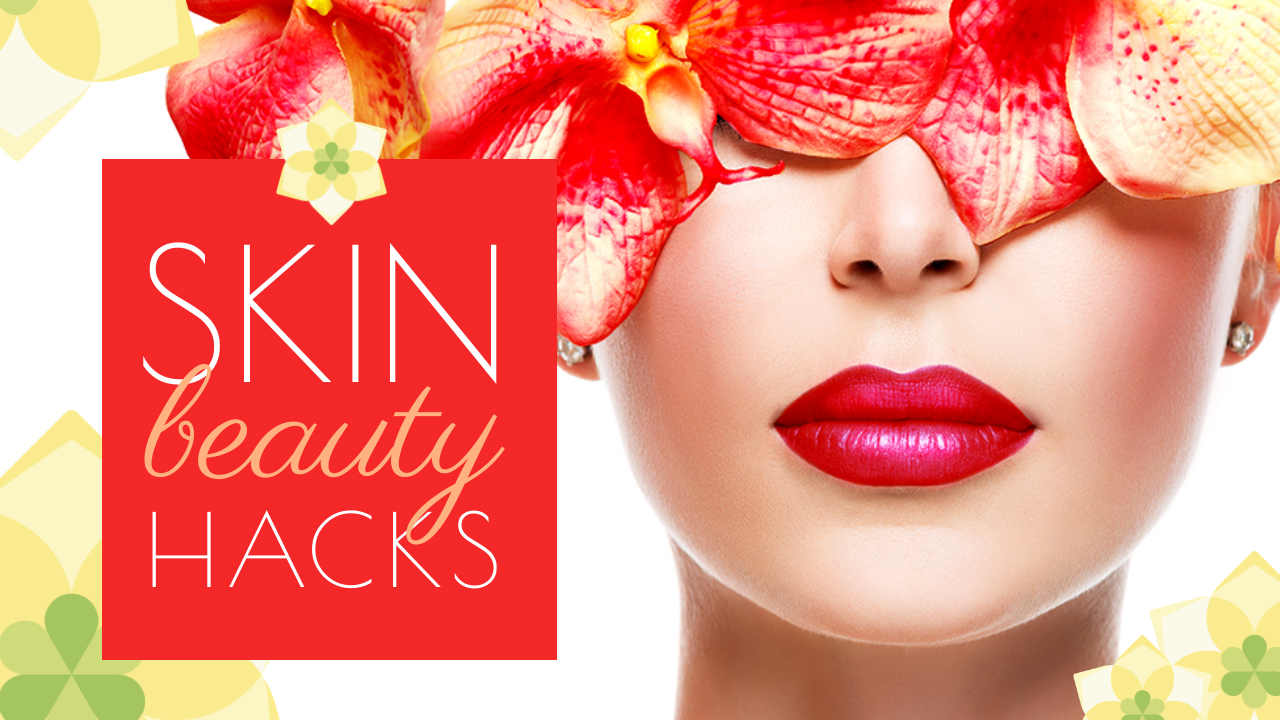 Get This Template and More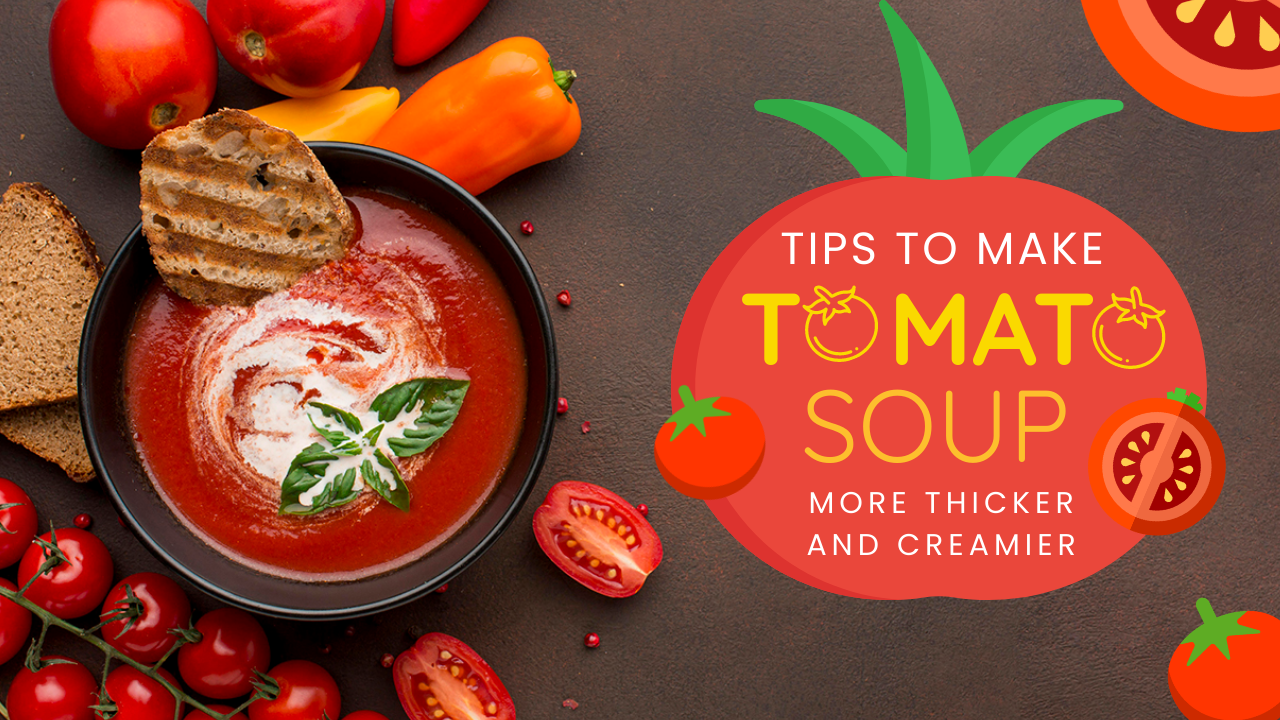 Get This Template and More
Tip #5: Call To Action
Every marketing strategy is incomplete without a strong and appealing call to action. Choosing your words carefully will incite an incredible amount of interest and action with your product or service amongst your target audience.
Visuals with a call to action can take your visual marketing strategy to a whole new level. Use a striking palette with a textual hierarchy to highlight the most important aspects of your content. However, you must keep the design in line with your brand identity.
For example, check out the call-to-actions "SHOP HERE" and "BOOK NOW" in the Fashion and Car Sales Instagram Post Templates, respectively.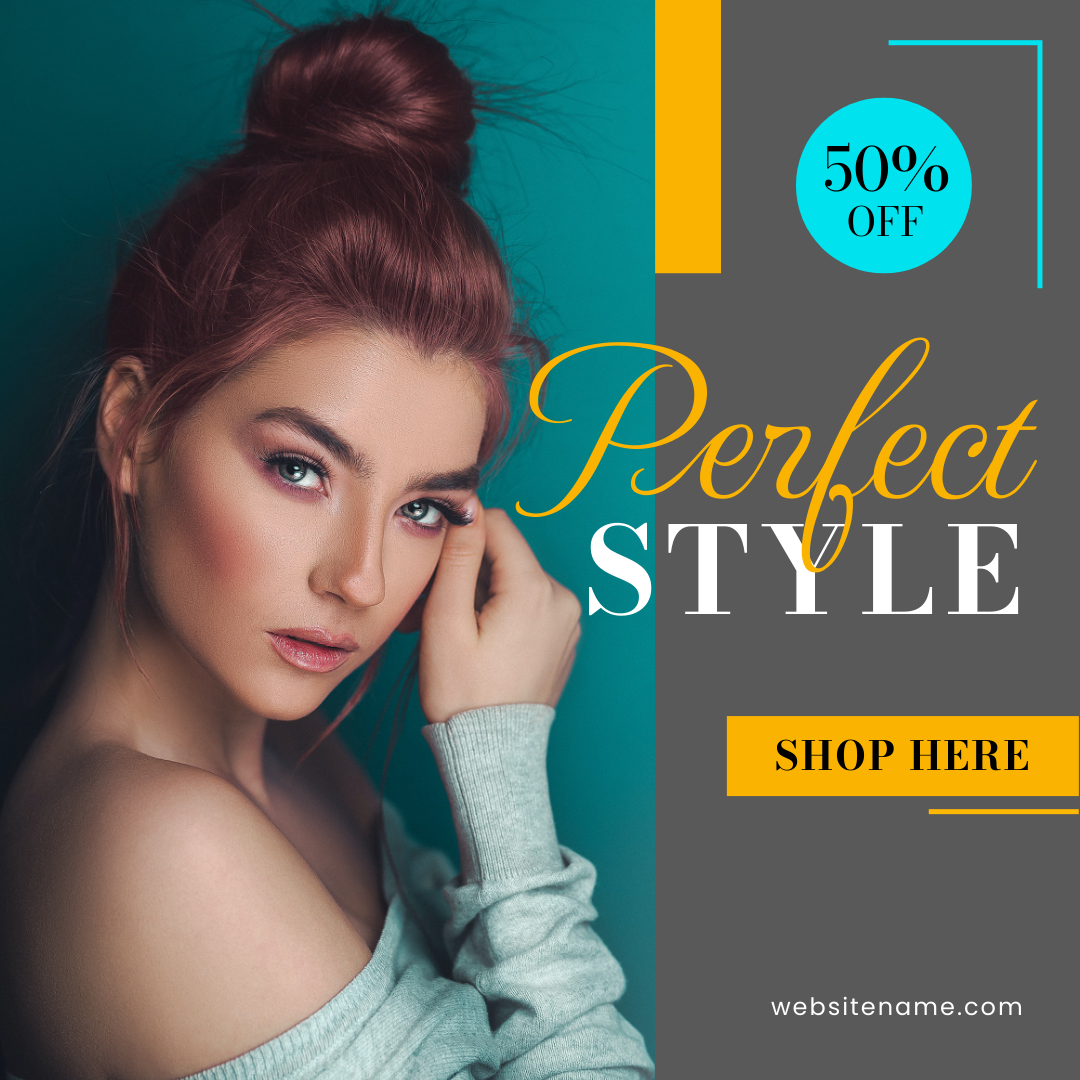 Get This Template and More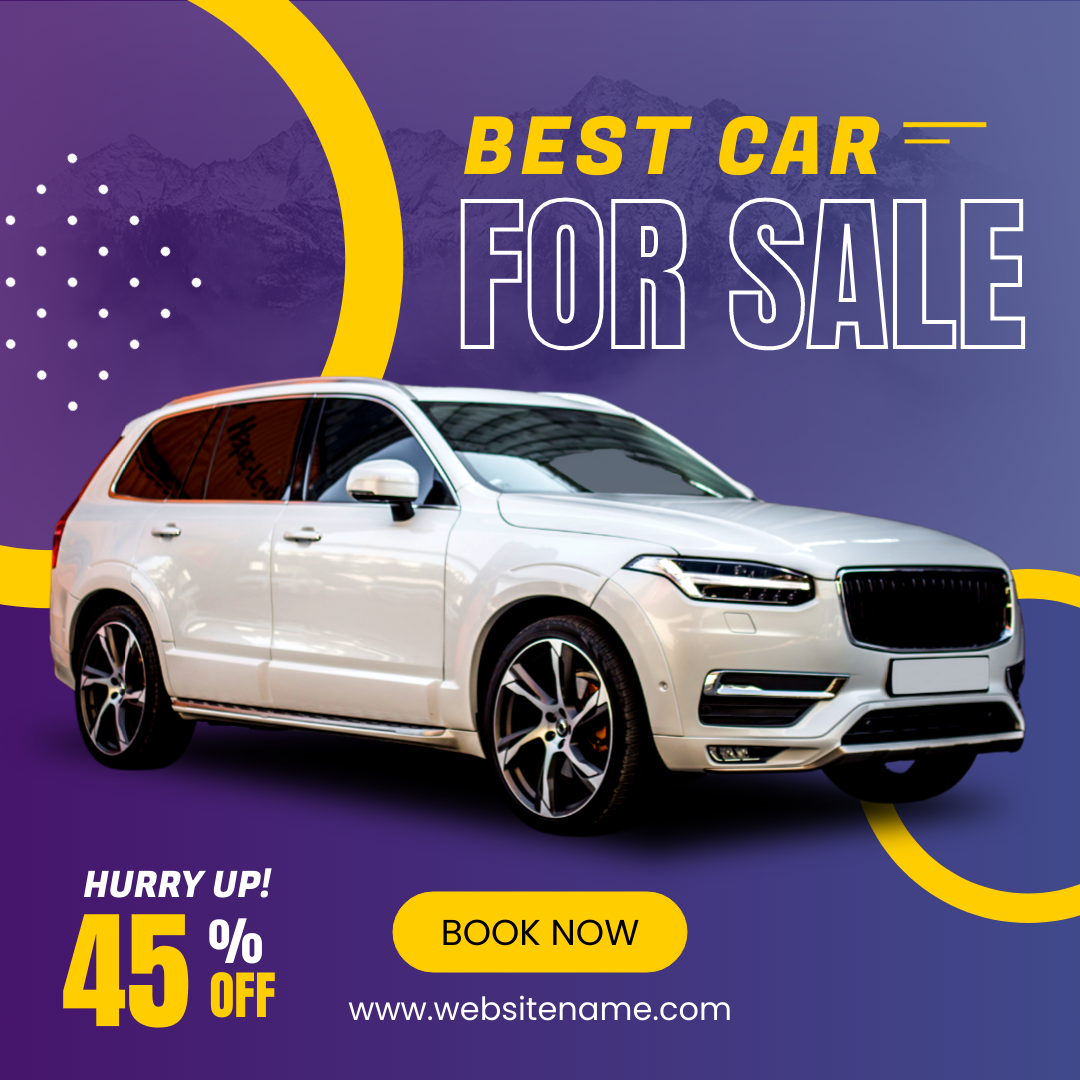 Get This Template and More
We have created a video for you to learn how to insert a clickable link to your call-to-action text.
Conclusion
If you have thoroughly read the article, you are set to level up your visual marketing strategy. You might have already understood that visuals are integral to visual marketing. However, you miss out on something big if you are not using them appropriately.
If you have decided to include visual marketing in your marketing strategy, consider using a tool like DocHipo to create, download, and publish all your visuals in one place. Additionally, DocHipo enables you to experiment with various design types, such as infographics, presentations, Flyers, Posters, Social Media Graphics, and more.
So, what are you waiting for? Sign-up to DocHipo for a free account and start creating graphics for your visual marketing today.