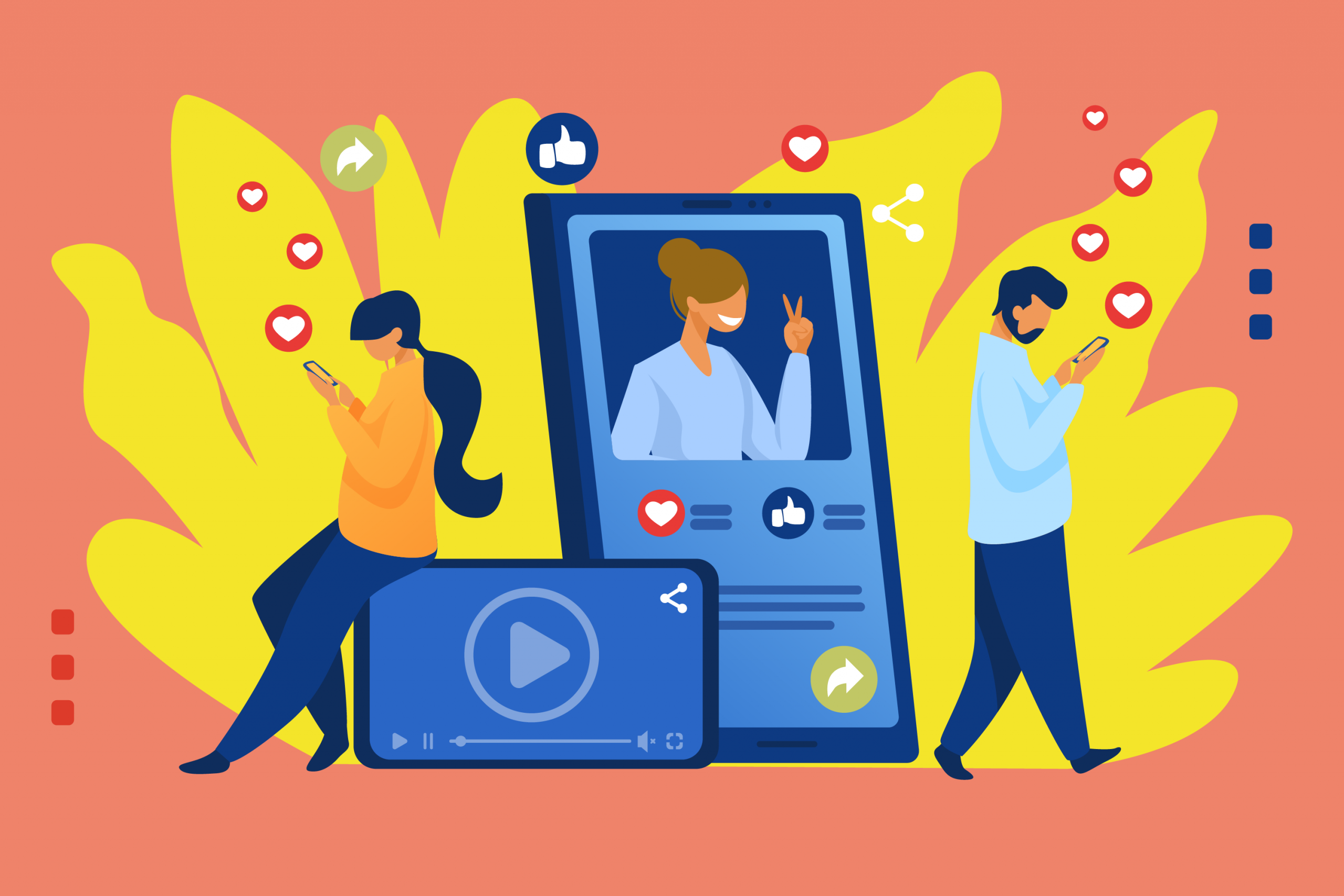 A Social Media Marketing Success Story (That Could be Your Own)

Last Updated Apr 21, 2023
87.1% of U.S. marketers use Facebook in 2023. Mr. Zuckerberg had given us a wonderful social networking tool. One fine morning, all Facebook users could sense that this beautiful networking site had become a viable social media marketing platform. The number of marketers using Facebook has only increased since then. Very few people take this fact seriously and explore all possibilities of profiting from this popular social platform.
My friend Stella has an inspiring story about using social media (for marketing success)
My friend Stella used to spend almost eleven hours a day on social media. Strangely, she didn't spend a moment marketing her cupcake business on any social platform. That is the blunder many start-up owners make daily, losing out 100s of valuable marketing hours on social media. 55.2% of users follow and research brands and products on Facebook. Then, why shouldn't you market actively on that platform?
It is a crime to waste all opportunities through social media. When you are fighting the battle for your start-up, social media is an effective weapon to fight your battle with. You should create loads of visual content and post them on social media. Visual content on different social networking sites gives you the edge. With graphical posts, you can market your startup on social media.
A social media marketing journey began
Already feeling a little shaky? No worries, I am beside you and ready to hold your hand at every falter.
Start your venture with lovely visual posts for different social media platforms. Facebook, Instagram, Twitter, etc, offer ample space to explore social media for effective marketing.
Irrespective of your business nature, Facebook is always a safe and effective platform to start your marketing.
So, you have a reason to have an operational Facebook page, right? When you publish your first promotional post on your Facebook page, you start building a connection with users. It takes a bit of information and a bit of graphics to make an interesting balance. However, on Facebook, images draw more likes, comments, and shares than texts, videos, or links. You connect to your targets with that post. That bond only grows stronger with every post.
I know that most start-up owners consider Facebook almost synonymous with social media. Despite all the other social networking sites on the list, Facebook remains the cherry on top. Take a look at the bar chart below. Facebook still leads the way in social media marketing for small businesses.  
As a start-up, your first marketing attempt should be creating an attractive Facebook business page. The design and message of your Facebook page depend on your type of business and target audience. Sometimes, your Facebook posts can be for pure marketing, while in other cases, they can be simple celebrations on special occasions.
Stella used Facebook smartly for social media marketing
Do you remember Stella? My friend who started a cupcake business. She created a Facebook page for her business and took snaps of her delicious cupcakes. Some of the images were captured with her sons, her greatest work fans. They were probably the happiest-looking posts on Facebook. As a result, they all gained loads of like and love reactions. Within one month of creating her Facebook page, Stella got her first order for cakes.
She also started announcing special offers and discounts on special occasions. There were announcements for Christmas gifts, occasional discounts, offering New Year goodies et al. Her Facebook page now takes care of all these. It was a great idea as the total number of active Facebook users exceeded the total population of China. Having a Facebook page for your start-up business makes sense. Doesn't it?  
You need to create stunning Facebook posts for maximum engagement. Sounds tricky? No worries. You can rely on DocHipo's customizable Facebook Post templates. At least Stella did that.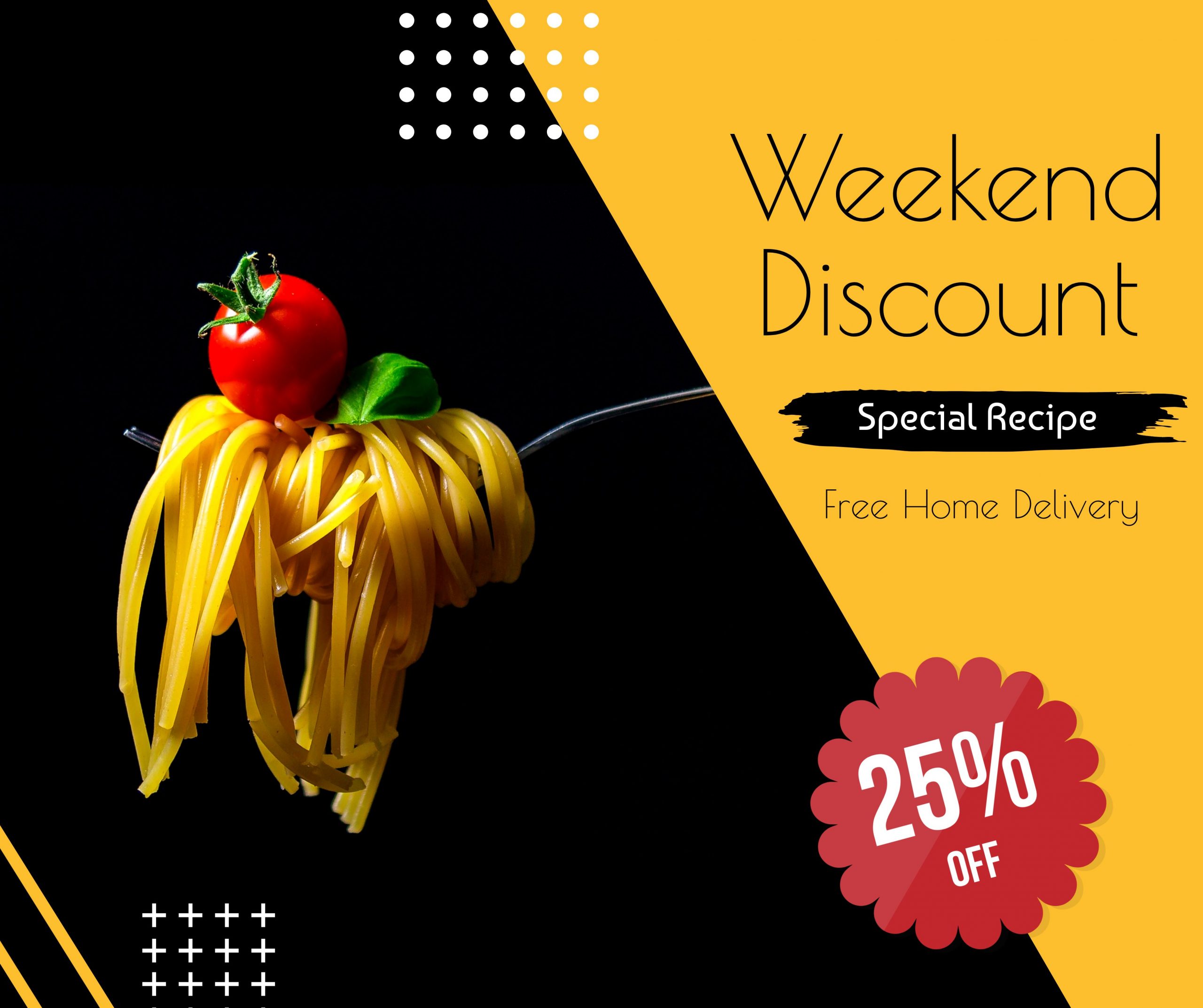 Get This Template and More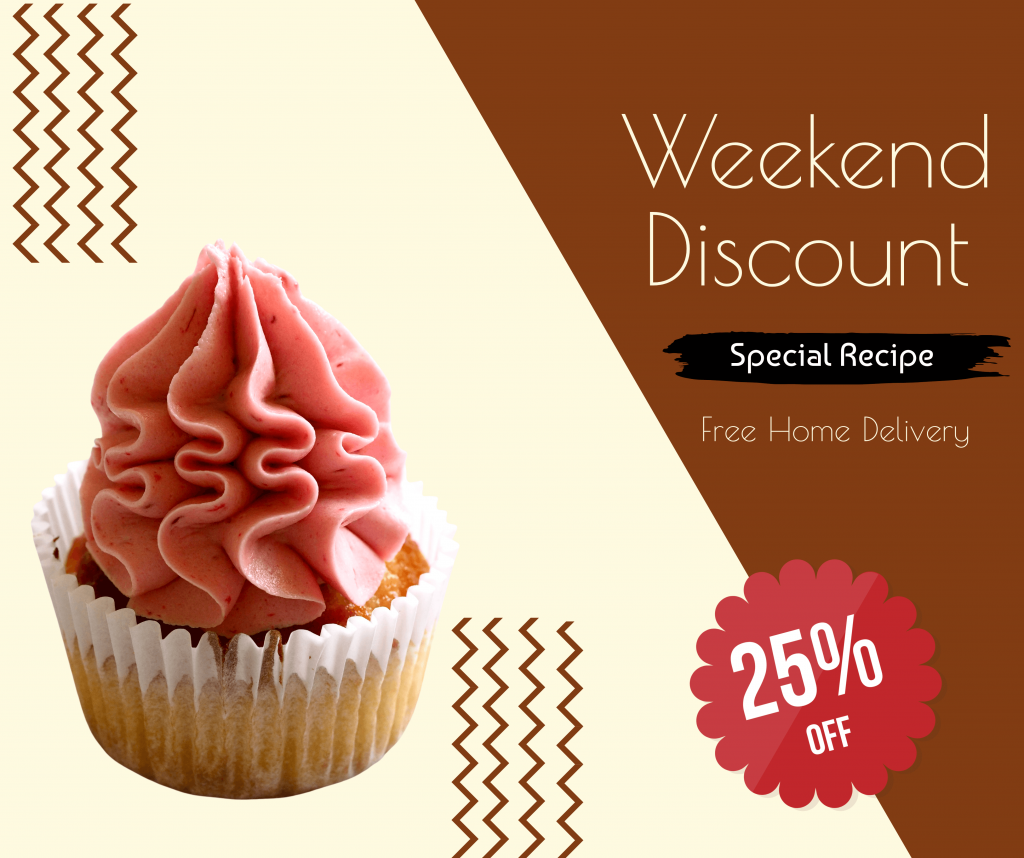 The above images show a template from DocHipo (at the top) that Stella edited to create a Facebook post for her business (on the bottom).
Here's how Stella uploaded her cupcake picture in DocHipo.
Here's another Facebook Post Template you can personalize for your business.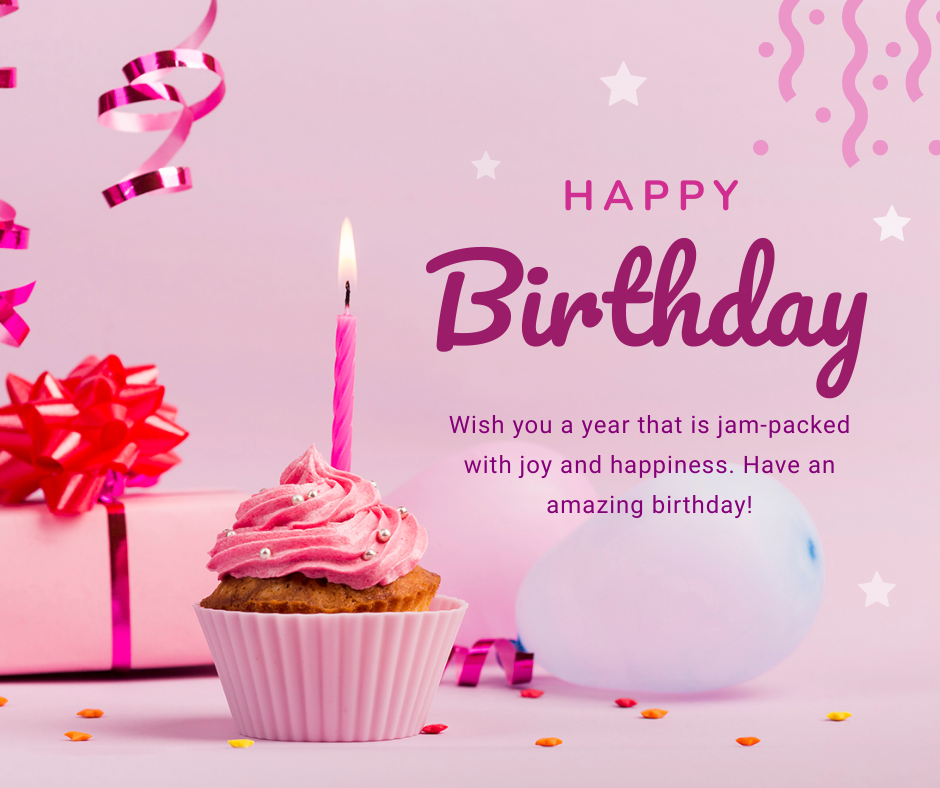 Get This Template and More
You can refer to the following video on creating Facebook posts in DocHipo.
Now, a Facebook Cover is crucial to let your potential customers know instantly what your business is all about. You can change it occasionally depending on your special offers, just like Stella did.

Get This Template and More

You may check out the Guide to Create an Effective Facebook Cover for Business.
What an amazing fact, isn't it? After her business gained a foothold on Facebook, Stella seemed hungry for more. Her Facebook users started contacting her, placing bulk orders for family or community celebrations. But somehow, she was not satisfied. She sensed that she could push her potential further for new avenues.
For this purpose, she needed exposure to a wider demography. She wanted to tap the Instagram users too. That way, she could reach out to Generation Z, who uses Instagram most frequently. According to research, 30.8 % of young adults aged between 18 and 24 use Instagram actively.
Stella decided to use Instagram for social media marketing
So, she jumped into Instagram. She started adorning her wall with beautiful pictures of yummy-looking cupcakes. A comparatively younger group started ordering cakes from her online business. Both the reach and scope of her business increased. And why shouldn't that be? After all, Instagram has 58% more engagement per follower than Facebook. She became popular among more people and started earning even more.
Hmm… Working on Stella's plan was not easy. She needed certain important elements for that purpose. First, she needed a beautiful set-up to mix and cook her products. That was needed to get beautiful pictures for uploading to Instagram. A high-end camera was an absolute necessity. Good light conditions and other props were necessary to make the images look out of the world, and the list continues. After all, Stella needed to compete with 60 million more photos uploaded to Instagram each day.
A new journey started on Instagram
Stella went a bit slow and tried to match her capacity. During her initial Instagram days, she did not have enough capital to invest in her home-bred cupcake business. She purchased a good camera but didn't know much about what to do with that. She couldn't even get a gorgeous set-up to create a beautiful background for her Instagram images.
Later, she purchased everything she needed to project her ability on social platforms. She purchased a high-end camera and took beautiful snaps to upload. However, she lacked effective design skills to create beautiful visual content and post on Instagram. Only an image wasn't enough. She needed to use that image skillfully to create actionable social posts.
In such a condition, she needed ready templates to work with. If your case is the same, you can do what Stella did. You can depend on Instagram Post templates stocked in DocHipo. Just get some snaps of your creations, repurpose the templates with such images, and turn them into beautiful Instagram post designs that work perfectly for your business.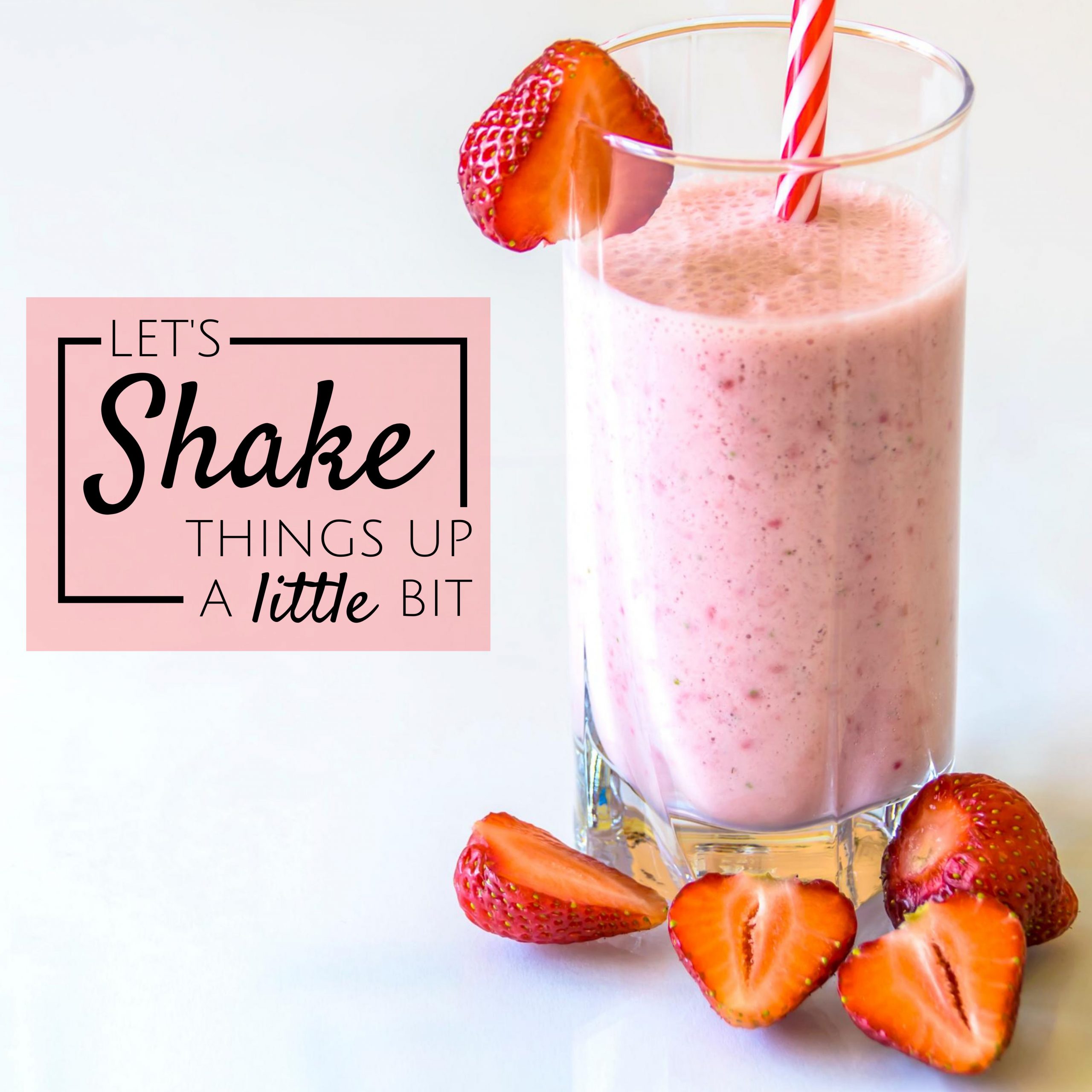 Get This Template and More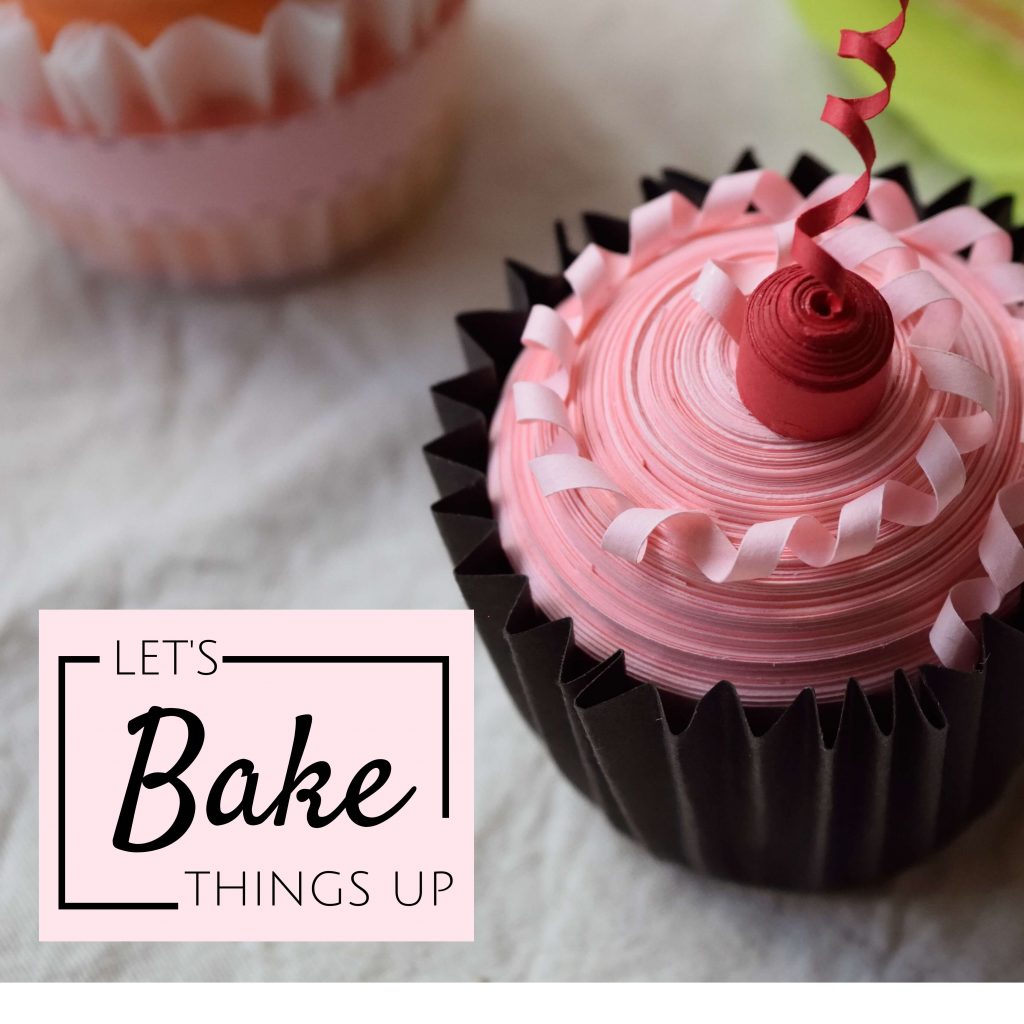 Look above to see how Stella transformed a DocHipo template into a beautiful Instagram post for her convenience. See, it's easy!
Here are some more from our library.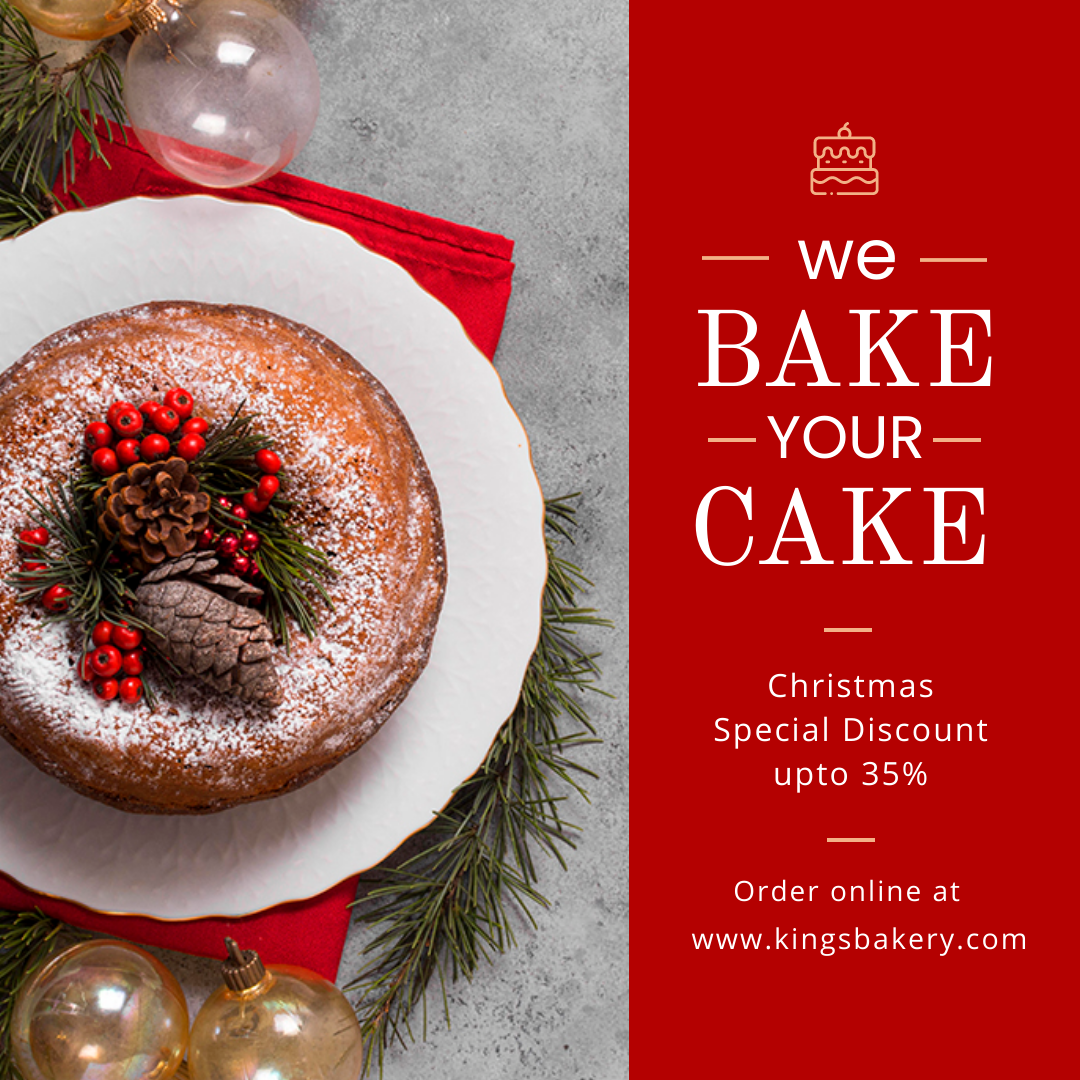 Get This Template and More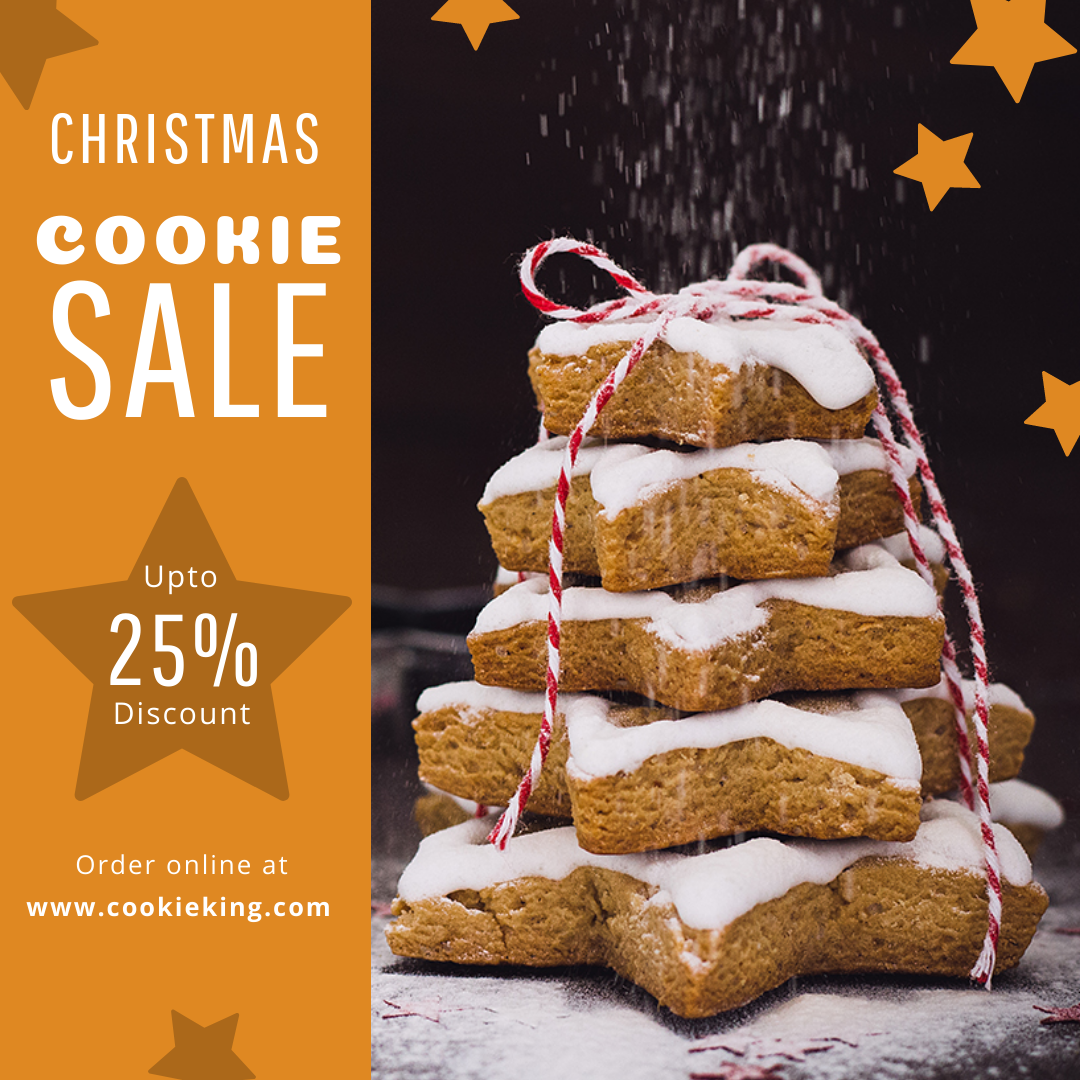 Get This Template and More
After being consistent with her business Instagram posts, she wanted to reach more potential customers through a dynamic medium offering exclusivity. Instagram stories are just perfect for that purpose. She could showcase her business's authenticity and eventually have more happy customers. Her Instagram stories included quick how-to tutorials, new launch announcements, last-minute offers, behind scene glimpses, etc. You can also add Instagram stories to your marketing mix so that your existing and potential customers don't miss out on your business updates. Leverage DocHipo to create Instagram stories in minutes, just like Stella did.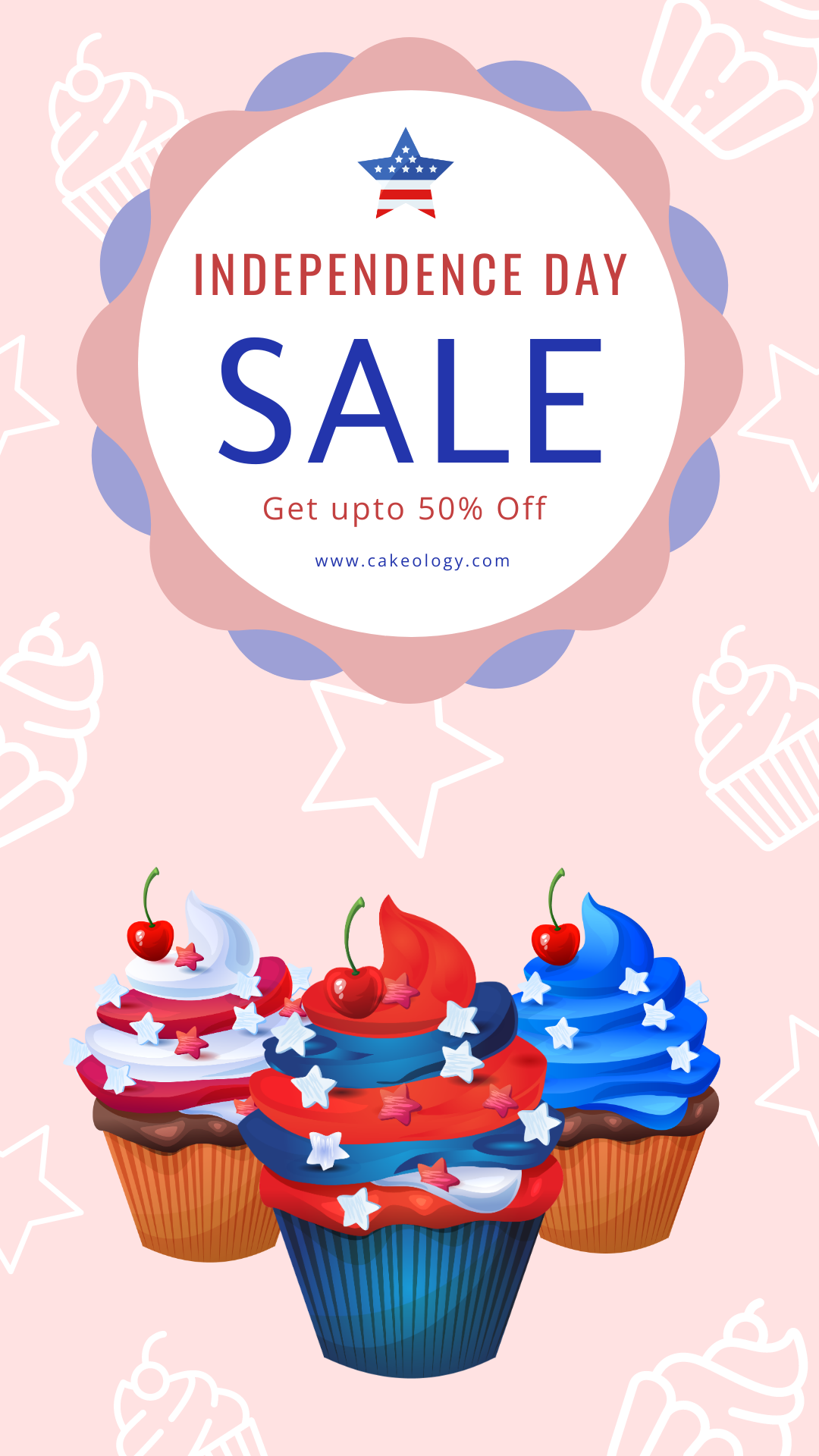 Get This Template and More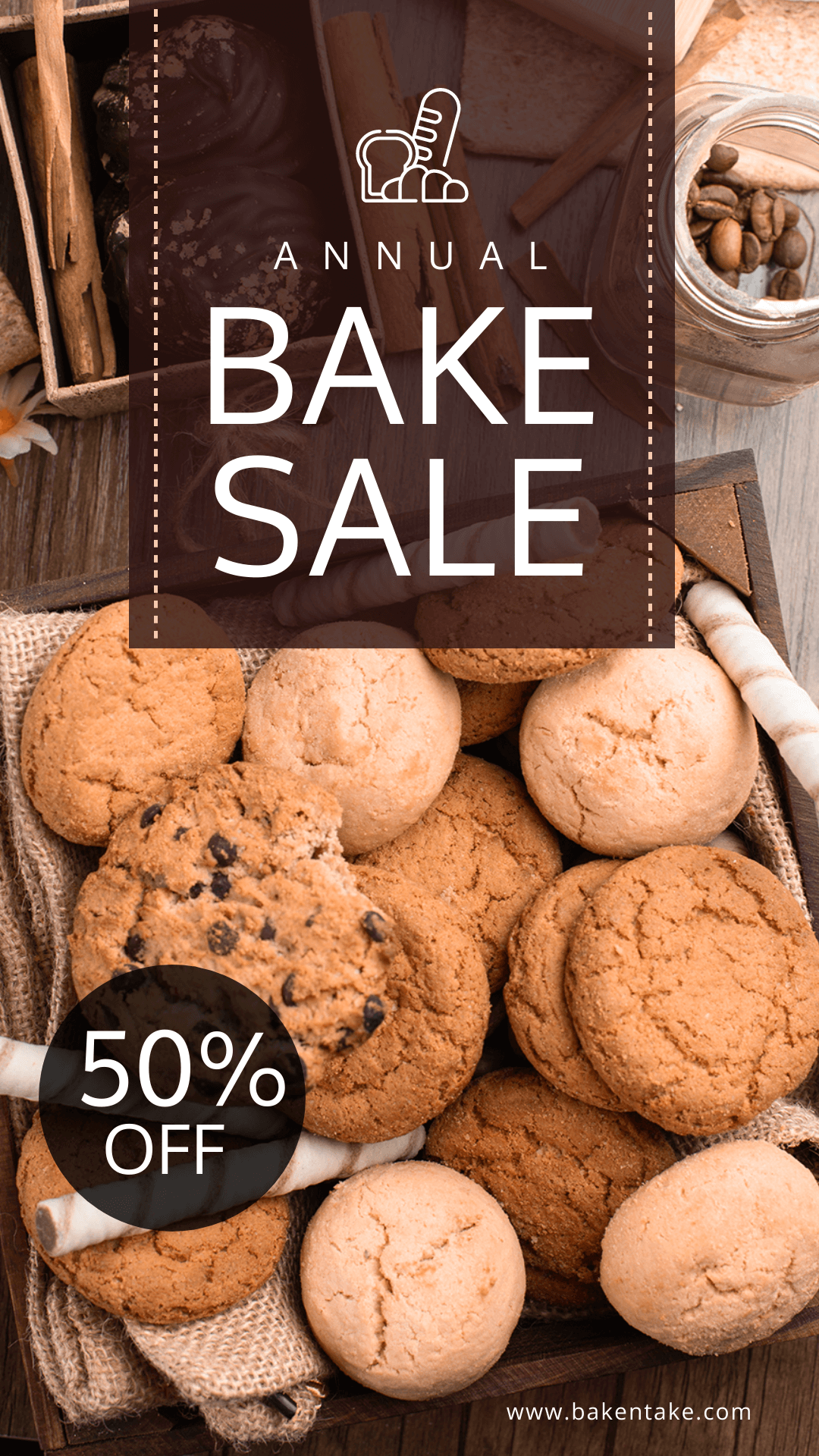 Get This Template and More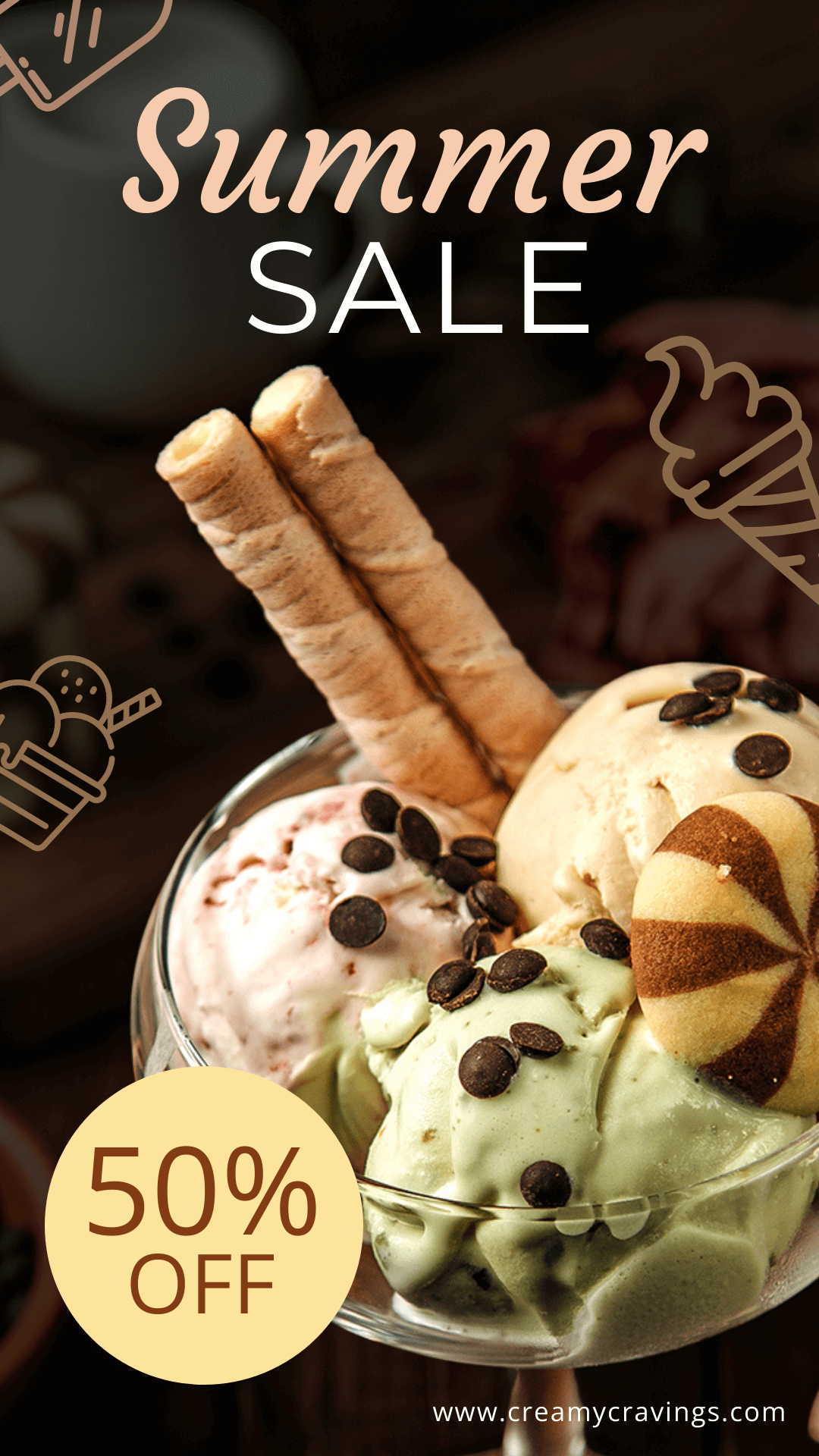 Get This Template and More
Watch our quick tutorial on how Stella created Instagram stories in DocHipo effortlessly.
So, the next time you tweet, make a little extra effort. Attach a beautiful image, especially if you are trying to promote your product on Twitter. This particular social platform has a very niche group. A group with 41% of people with an average income above US$75,000 is 9 points higher than the average population.
Twitter is already known for its highly educated user base. 33% of Twitter users are college graduates. Stella thought it was time to be on the side of this group also. So, she decided to have her Twitter business page. Pretty soon, STELLA'S CUPCAKES became popular on Twitter. Beautiful images of her cupcakes attracted many customers on this platform.
How Stella Used Twitter in Favour of Her Marketing Process
It was time for Stella to have a broad smile. But, things did not always go quite smoothly. After a few hits and misses in the beginning finally, Stella could manage to come out with a few beautiful Twitter images. By then, she had become a pro baker; she already had a stock of beautiful (and quite good quality) images of her baked and decorated finished products. She used them to create stunning Twitter posts. Her followers were simply in love with her creations.
Stella was enjoying all the followings and many retweets on the platform. She was seriously trying to bank on relationship marketing. It is difficult for start-ups to bank on traditional marketing methods. That needs money and time to kick off. Relationship building on social media is comparatively easier. Your tweets bridge the gap between you and your followers. It worked for Stella as well.
How Can You Leverage Social Media in Favor of Your Business
But you need to post frequently for a close and strong connection. If you do not monitor your communications with followers on all social media channels, that bond might get loosened with time. Instant replies, ready solutions, and on-the-go help keep your customers happy. Such instantaneous reactions flatter your users. They feel like promoting your brand without a prominent request from your end. 53% of Twitter users have admitted that they find it helpful to see how brands solve issues or answer questions publicly. That is not a negligible figure, right?
It was time for Stella to create graphical messages for fruitful Twitter communication. Her followers on Twitter could see her products in real-time and place orders right with a comment. Sounds too good to be true??? Absolutely not. Tweets, along with images, get 150% more retweets. Ah ha…Stella is more popular now, thanks to all the retweets by her followers. As a result, she started getting bigger deals. A larger group of prospects are added to her list of followers every day.
Check out the Food Twitter Post template below from DocHipo and the final document after Stella edited it for her use. She just needed to tweak a little to get a beautiful design that speaks for her business.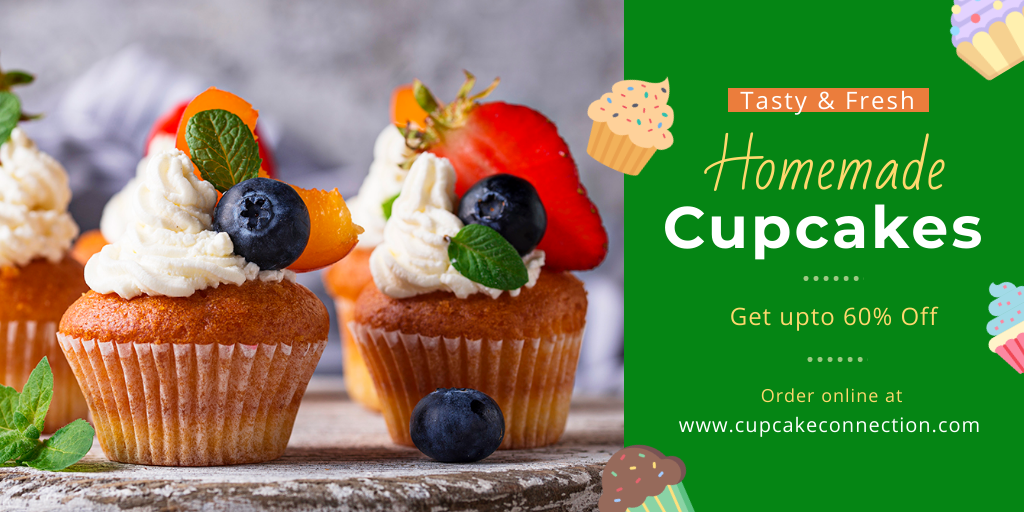 Get This Template and More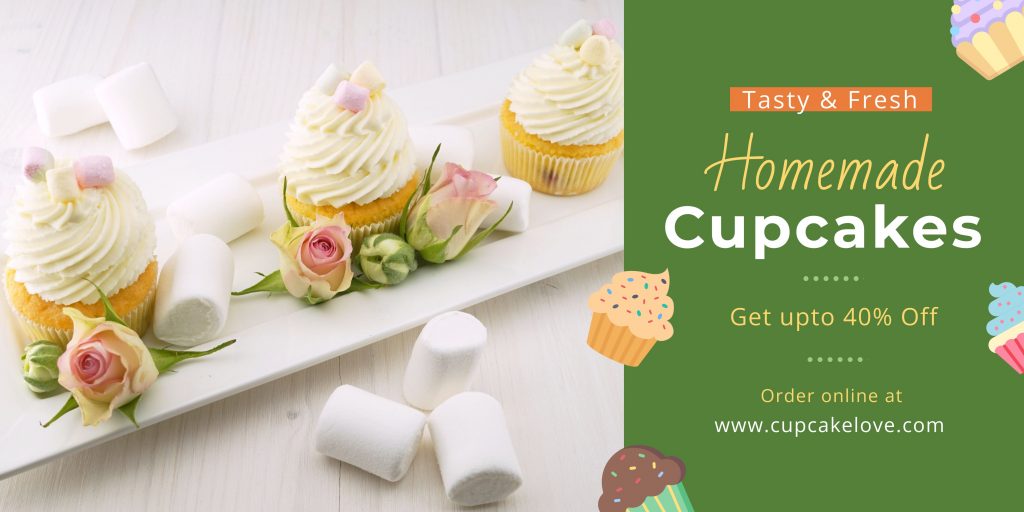 Loved it? Explore our Food Twitter Post Templates for more.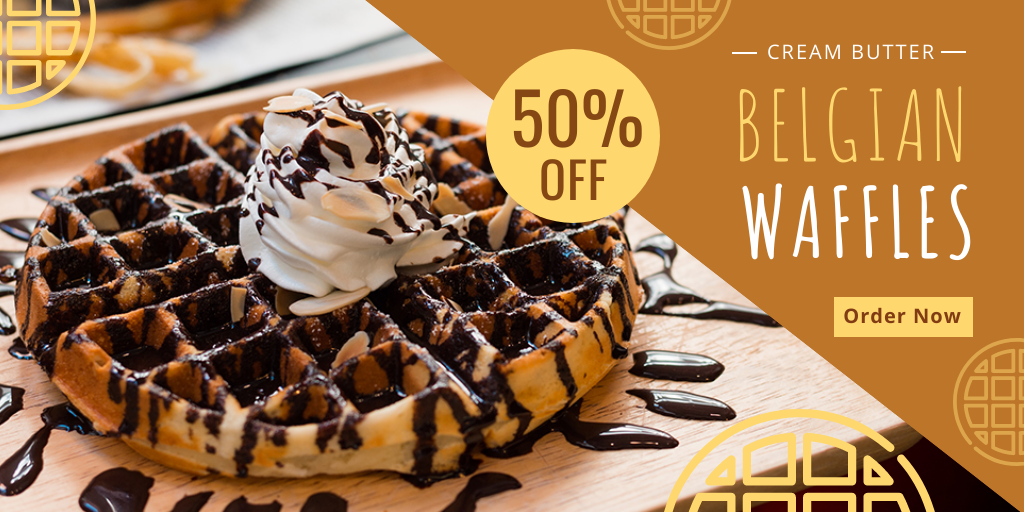 Get This Template and More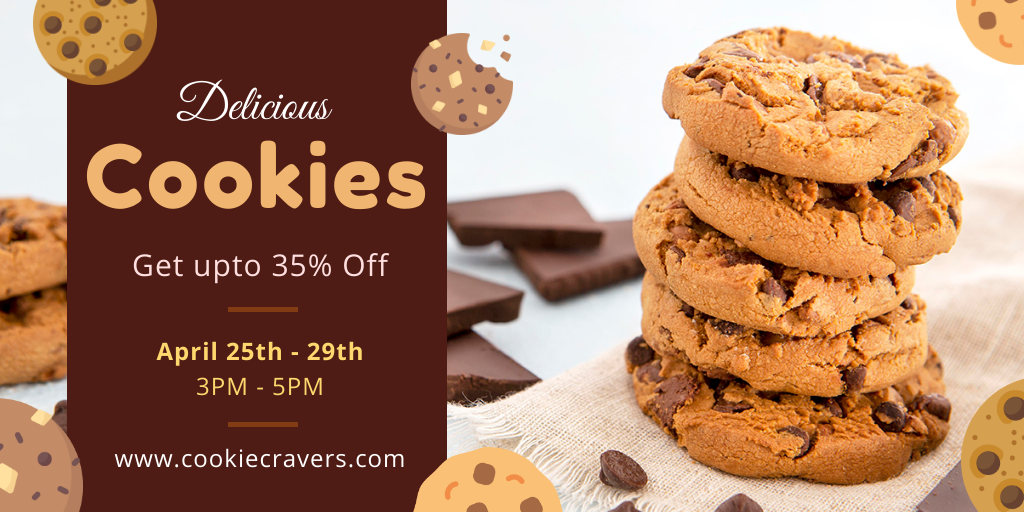 Get This Template and More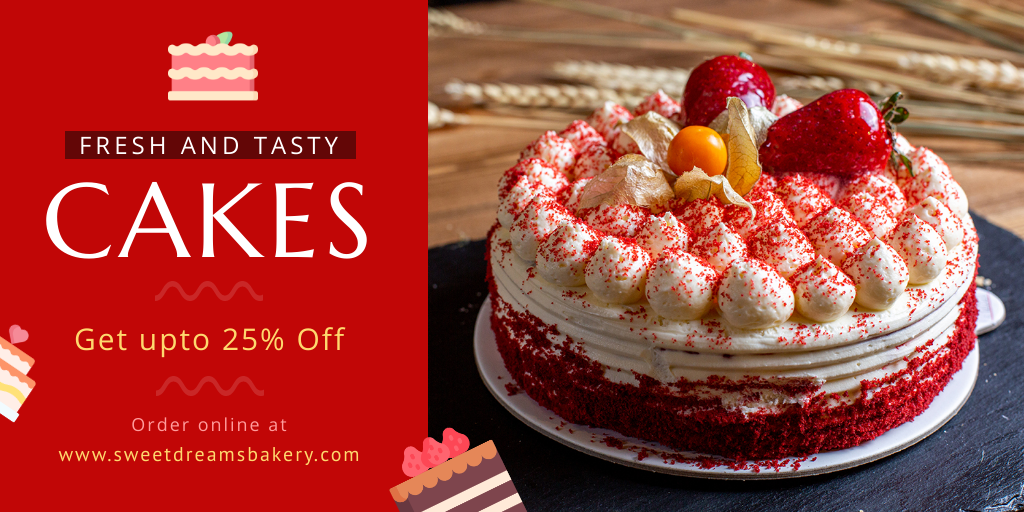 Get This Template and More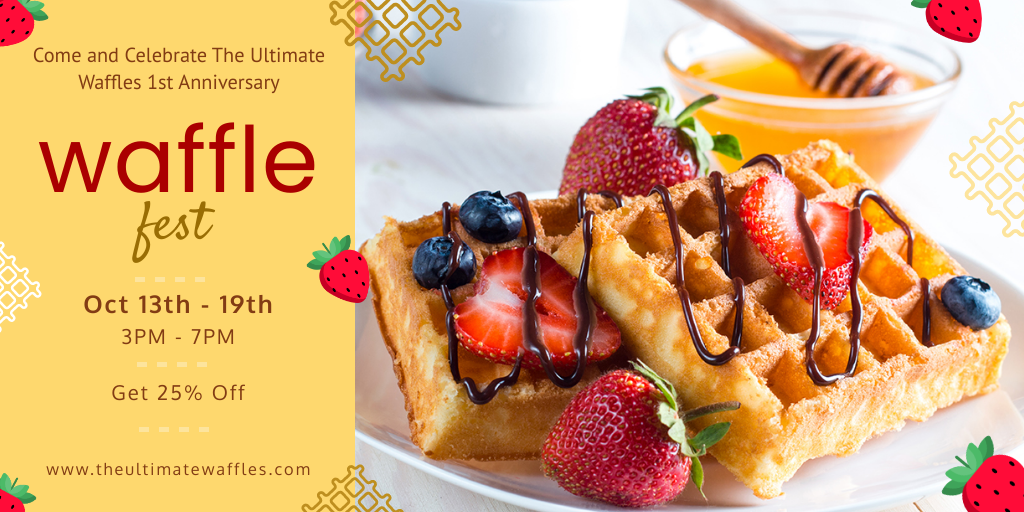 Get This Template and More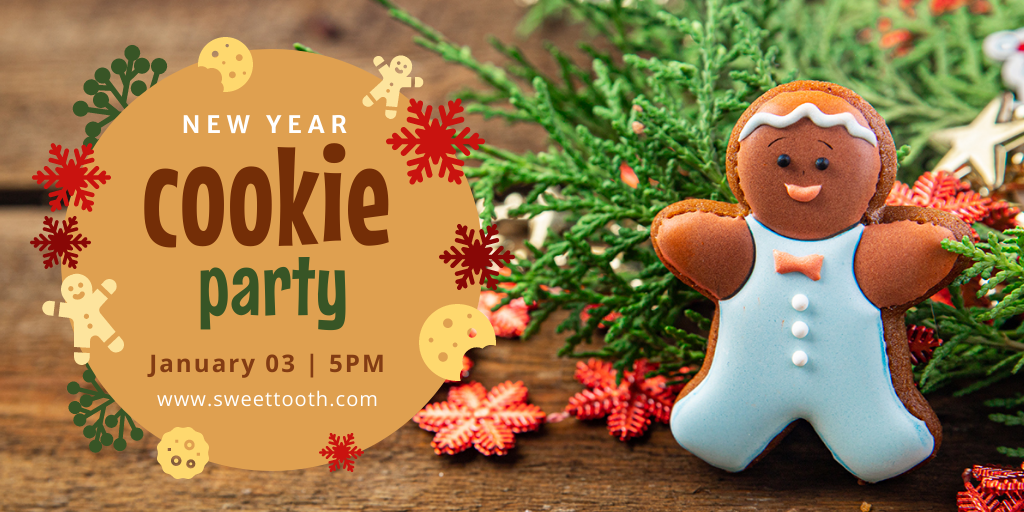 Get This Template and More
To amp up her business' Twitter presence and help users readily understand what her business offers, Stella put up a delightful Twitter header. She chose a Twitter Header template from DocHipo that closely matched her business and created a Twitter Header Design that Attracts Followers.

Get This Template and More

Below are more Food Twitter Header Templates you can customize for similar businesses.

Get This Template and More

Get This Template and More
If you have a business similar to Stella's, below are some Food Square Post Templates you can fit in various social media posts.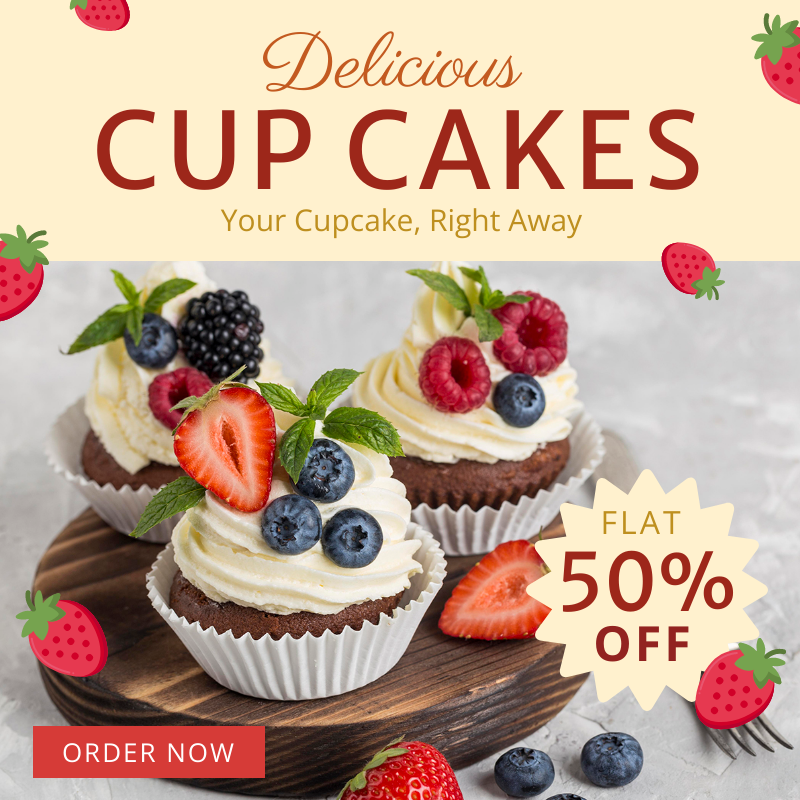 Get This Template and More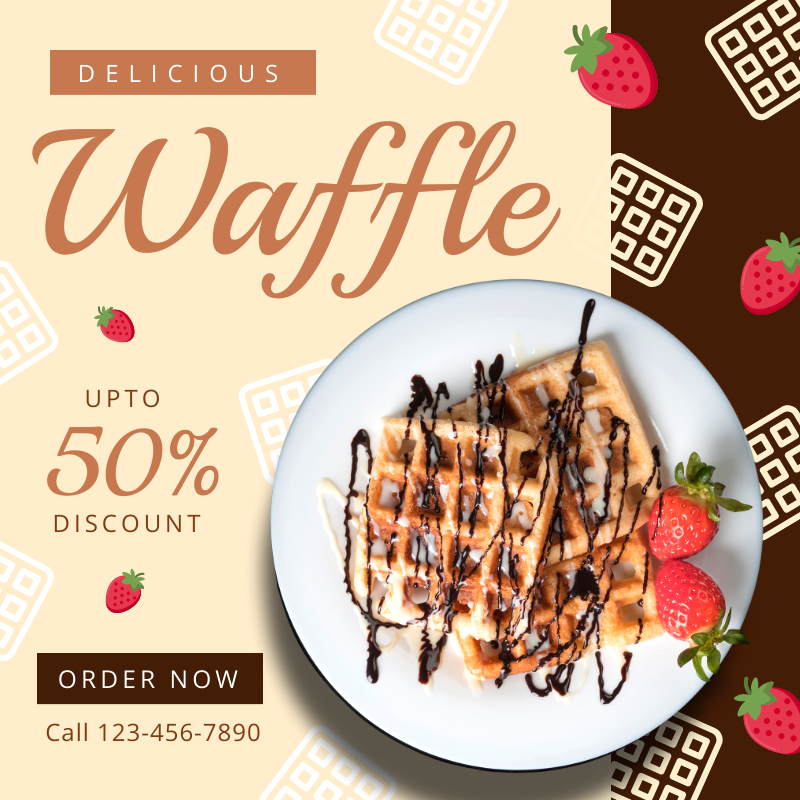 Get This Template and More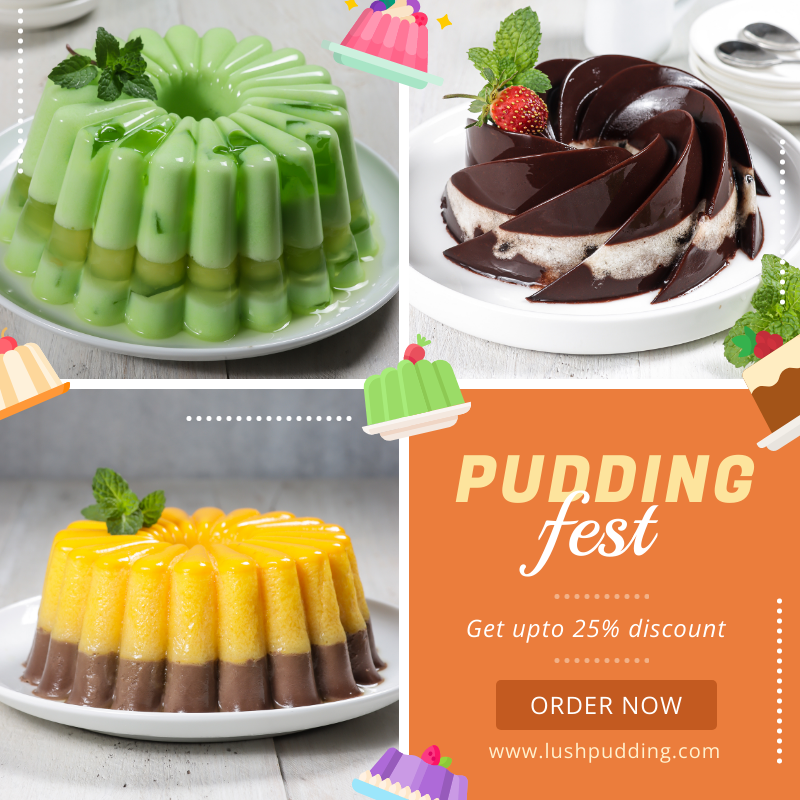 Get This Template and More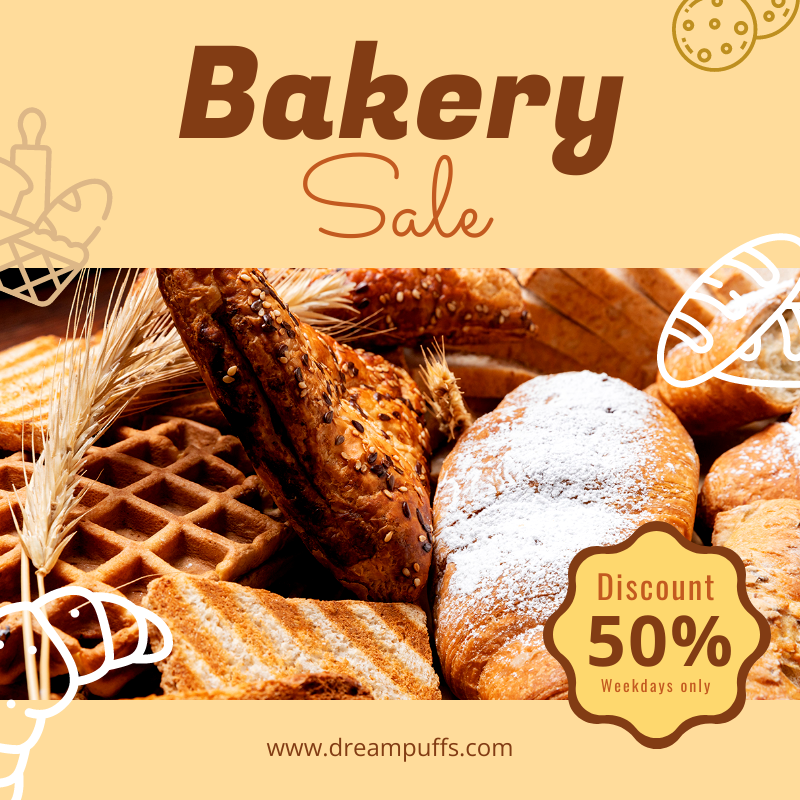 Get This Template and More
We love watching videos; it connects and builds trust with the video creator and her brand. So, it's a good idea to leverage this extremely powerful medium to promote your business on YouTube. After getting a good amount of success, Stella thought, why not tap into the video-sharing platform? It would expand her target market and marketing opportunities without any extra cost.
How Stella Used YouTube to Increase Her Brand Awareness
She started creating videos sharing her must-try pancakes, stories of happy customers, etc., gradually supercharging her brand visibility. Stella leveraged our Food YouTube Thumbnail Templates to create custom thumbnails to make her videos more click-worthy.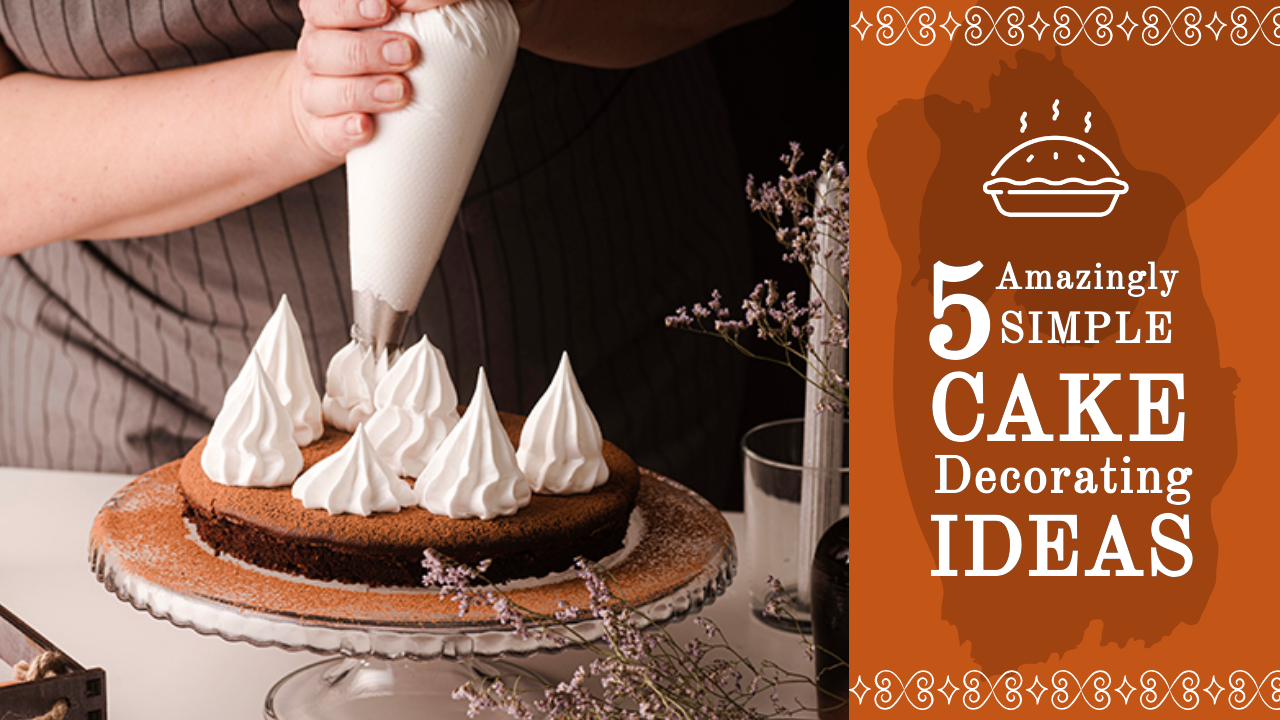 Get This Template and More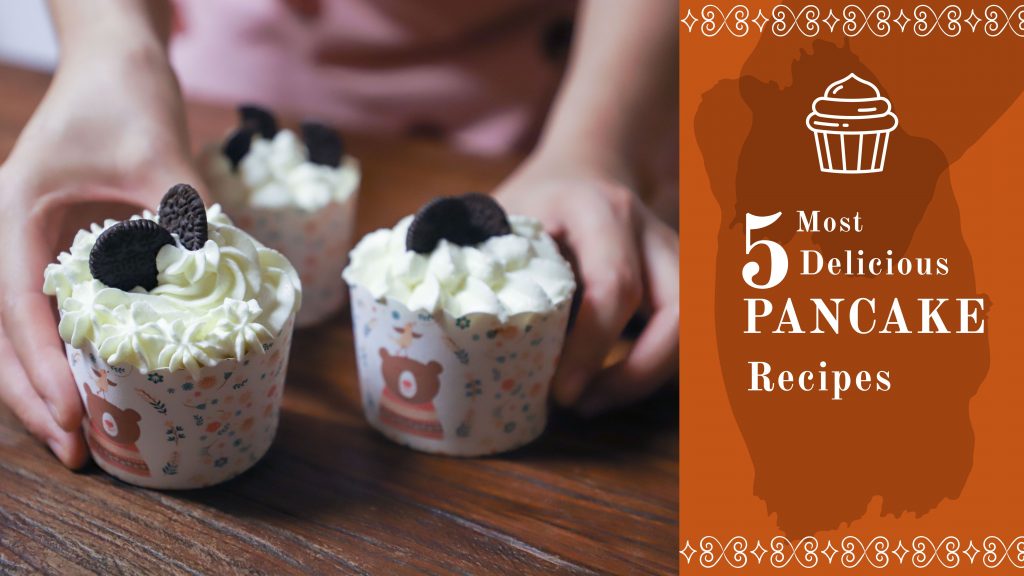 Here's another one from our library.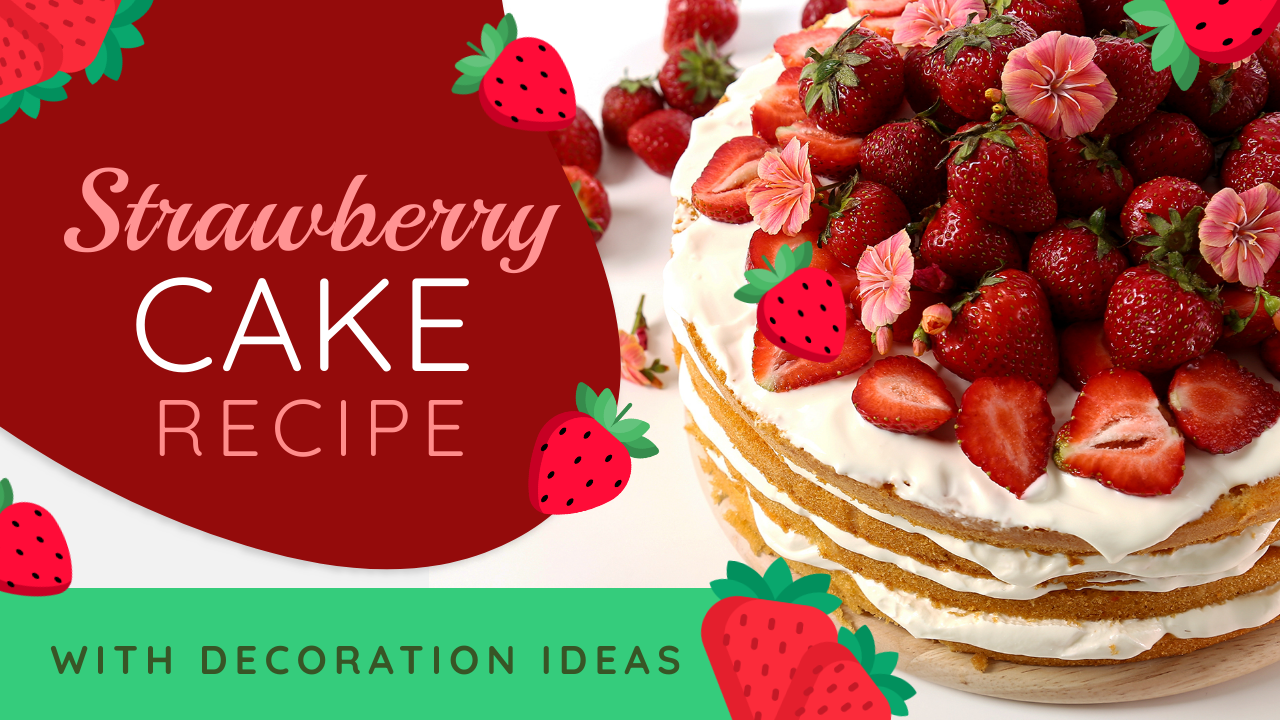 Get This Template and More
Watch our quick tutorial to design a YouTube Thumbnail in minutes.
The Journey is Still on…
Stella was going well with her social media marketing performance. She was also quite satisfied with the results. Her profit margin, too, started shooting off. Now, at the back of her mind, she is mulling over taking her journey a little forward to become an expert baker, a celebrated pastry chef. If you want to know where she went from here, I will let you know. Stay tuned to know what happened to STELLA'S CUPCAKES.
As of now, start using DocHipo for marketing your small business on different social media platforms. Boost your social media presence with DocHipo and level up your business. Happy designing, happy social marketing.