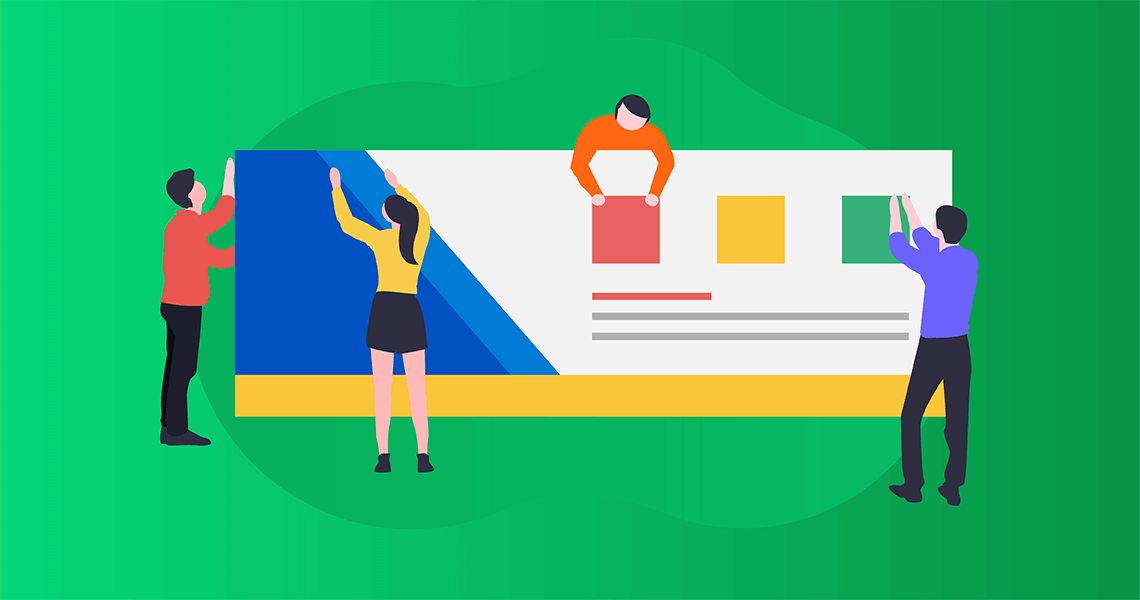 A Penny Plain Guide to Create an Effective Facebook Cover for Your Business Page

Published on Sep 20, 2019 | Updated on Sep 16, 2022
'The first impression is the last impression', a saying you might have heard a million times. Be it an interview, or a meeting with an acquaintance, first impressions are important as they create an image and play a role in shaping future interactions.
You might be wondering what 'first impression' has to do with documents. Well, the documents you create during the sales cycle of your business, leave behind an impression – good or bad – of your brand on the viewer's mind.
Business pages on Facebook are marketing tools. It is important to maintain a good business page if you do not want to drive people away.
The first prominent feature of a Facebook page is the cover photo aka header. It is the first thing a customer notices when they land up on your page. They tend to associate it with your brand image.
Choosing the perfect design can surely be overwhelming but fortunately, DocHipo has you covered!
Here are a few important steps to follow while creating a stunning and effective Facebook cover:
1. Proper Dimensions
The ideal size of a Facebook cover is
820 pixels wide and 312 pixels tall for PC
640 pixels wide and 360 pixels tall for smartphones
If you end up using a smaller photo, Facebook will stretch the image, making it appear blurry and distorted.
With DocHipo, you don't need to remember these dimensions. You can just choose "Facebook Cover" inside Page Setup, as the dimensions are pre-set on its templates.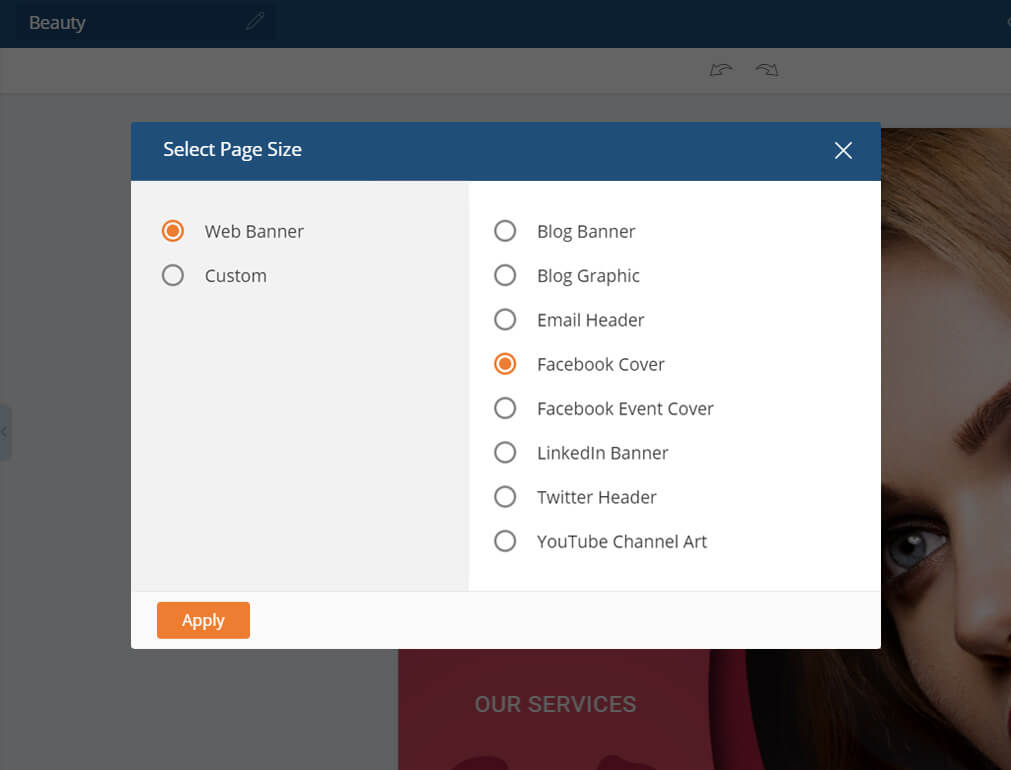 2. Abide by the Facebook Guidelines
Facebook has included in its community standard that the cover photos should not, mislead the audience or violate any copyrights. Never ever deceive your audience.
3. Change is the Only Constant
This does not mean that you must change or modify your cover photo every now and then. But seasonal and festive themes can be introduced. Avoid being tedious and dull.
Here are DocHipo festive facebook cover templates that you can use.

4. Appropriate CTA
On the cover photo, call-to-action (CTA) should be placed correctly. Including CTA is vital because it tells people to act accordingly. Your audience will not know what you want if you are not clear about it. With CTA you can ask them to visit your site, sign up for free, or shop with you.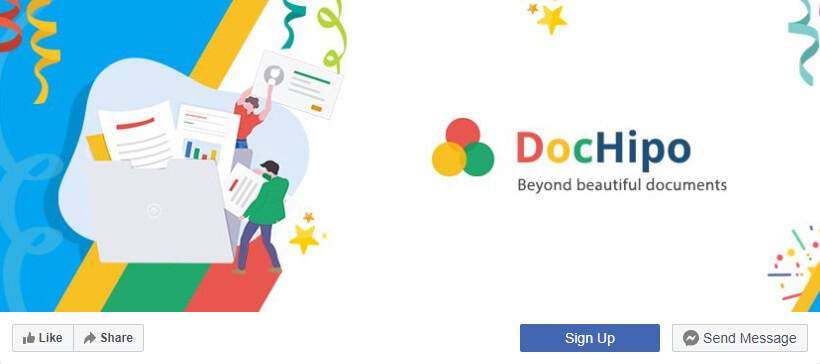 Give your cover an intriguing centre point and make the elements aligned with your brand's colour palette. By looking at the cover, visitors must be able to identify your brand right away.
5. Contemporary Fonts
Facebook cover photos surely need to be attractive and quirky but using Goth fonts won't help! Fonts affect the perception of people. Goth, comic and cursive fonts will make people have an unpleasant experience. They are less likely to return to your page. The ideal font to use is Sans Serif or Helvetica. Minimalistic modern contemporary fonts are the most appropriate ones. DocHipo offers you a wide range of fonts to make documents look professional and beautiful.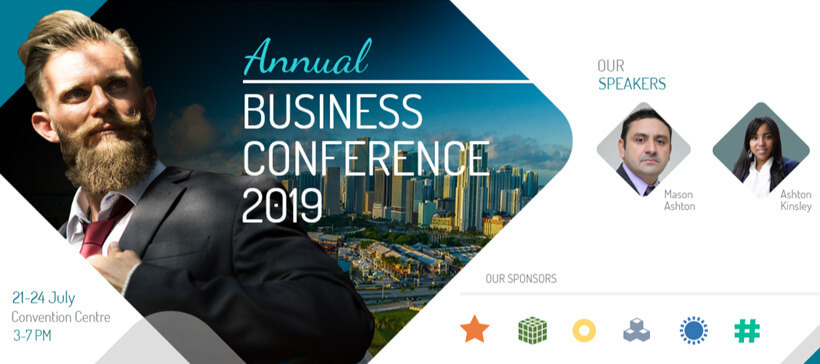 Importance of Negative Space in the design
Cluttering is a big NO when it comes to designing.
If you are stuck in an overcrowded room with no space to breathe, you would want to run away. Isn't it?
Similarly, overcrowding your design with every other element will overwhelm your audience and they'd want to stay away. Here stands the importance of negative space.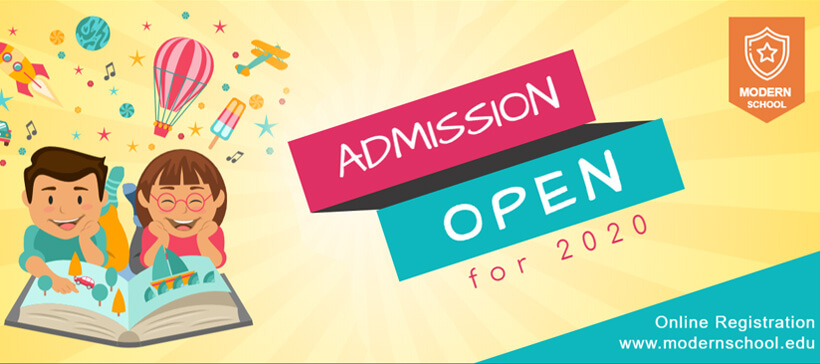 Look at the image above. Does it look pleasing? You bet! The template has a minimum approach but includes the important elements for the viewers. The yellow space here is the 'negative' space. It gives room to the important elements to breathe. The purpose of this template is to get people's attention to the important notice. Including other details of the school will seem like a desperate and failed attempt at getting people interested.
A Brooklyn based designer and writer Frank Chimero, says, "People ignore design that ignores people."
In designing, the unused space or the space devoid of any element is called negative space. Negative space avoids people from getting distracted from the key elements. It makes the process of conveying messages comparatively easier. Usually, negative space is a coloured background.
Look at the DocHipo template below.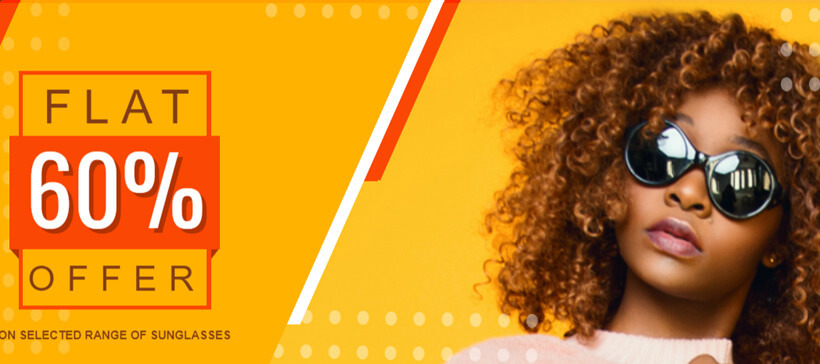 In this template, the message is the discount offer and the model is used to show the nature of the commodity. The negative space, i.e., the yellow background is free of unnecessary design elements that lets the audience focus on the only important key object.
Create an Impact with Your Facebook Cover Using DocHipo
To make your designing experience pleasant and easy, DocHipo has tons of web banners in store for you!
Select your choice of template, edit according to your wish and you are good to go.
With DocHipo you can save time and money, yet design beautiful Facebook covers in a jiffy.

With that being said, remember to keep it simple. You are at full liberty to showcase your creativity while designing, but do not think that you can make a potpourri! Your cover photo needs to be subtle and aesthetic so that conversion is assured.
Concluding words
Your Facebook page cover is not an independent identity. Whatever design you choose, make sure to let people know what you want to convey and what does your brand stand for.
With DocHipo you have access to multiple free templates to liven up your Facebook page hassle-free.
As an introductory offer, DocHipo is absolutely free to get started. So, what are you waiting for? Sign-up for DocHipo now!