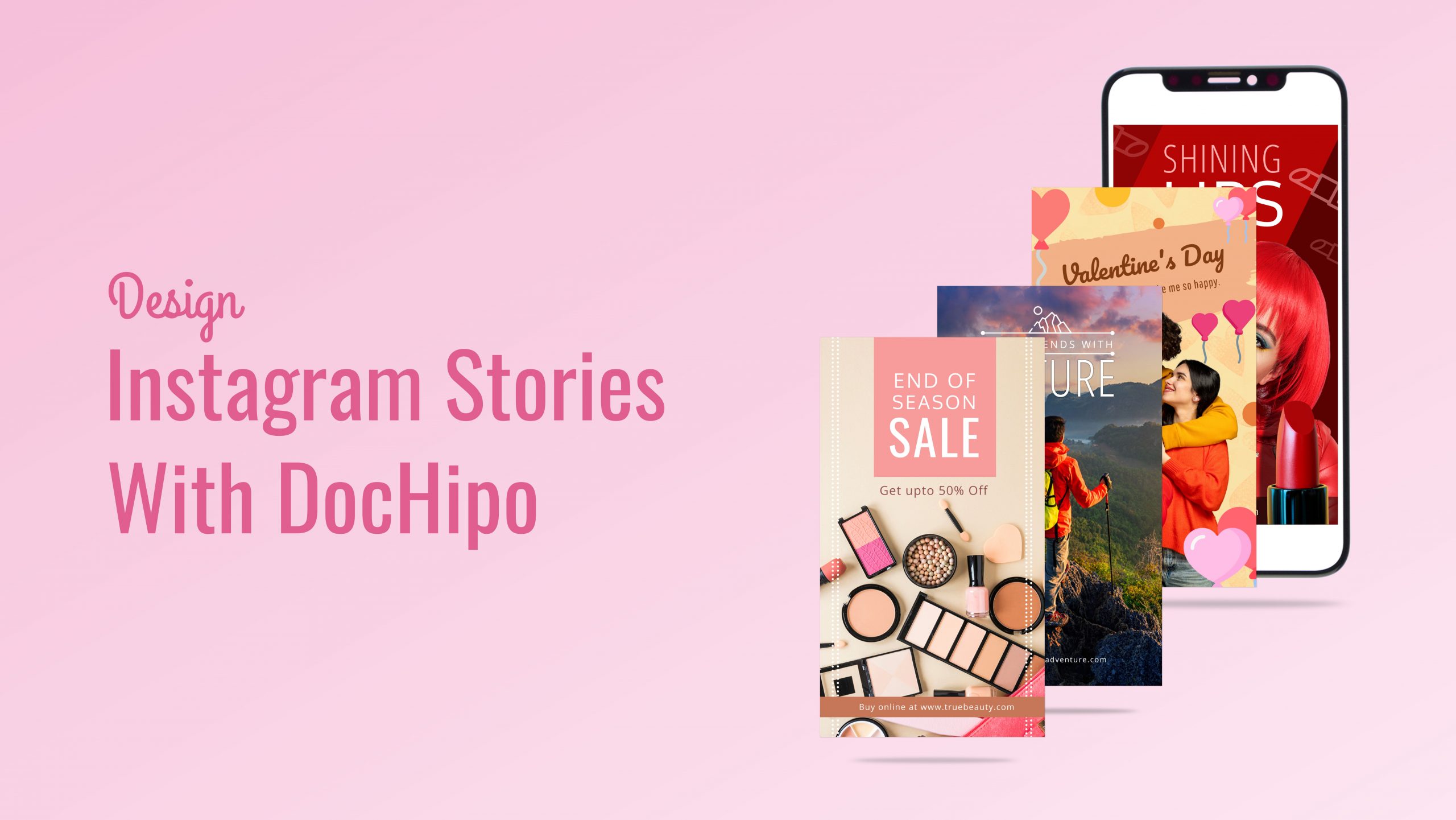 How to Create an Instagram Story in Minutes

Last Updated Oct 6, 2022
Need help spicing up your Instagram Story designs?
Whether you are a globally recognized brand or someone stepping into the business world with your brilliant ideas, you must maintain a significant social media presence. About to reach 1.2 billion users by 2023, Instagram continues to be a powerhouse in revolutionizing the social media world. 
As you can conclude from the almost 90% Brand Story Completion Rate, if you use them correctly, Instagram stories will help you sell your products and services even better than any other content format on Instagram.
It's getting harder to stand out because of such massive competition among brands. But that difficulty can be made fun and creative using DocHipo's Online Instagram Story Maker.
So stick around till the end as you'll learn about some Instagram Stories design tips to captivate your audience, and the exciting part is I'll walk you through the steps to design your own Instagram Story.
Instagram Story Design Best Practices
You need to follow straightforward Instagram Story design practices to get great results. I'm discussing a few of them below.
Get the Instagram Story Dimensions Right
Your Instagram Story format should be 1080 pixels wide and 1920 pixels in length. Make sure you're using the correct Instagram Story dimensions so that it's visible to all your target audience, viewing from different devices. Otherwise, it will be zoomed in or cropped out.
For the correct Instagram Story size and a kickstart of your design, check out DocHipo's appropriately sized Instagram Story templates.
Maintain Your Brand Consistency
Be consistent with your brand's look and feel throughout all your content.
Also, as Richard Branson, the billionaire founder of Virgin, said,
"Too many companies want their brands to reflect some idealized, perfected image of themselves. As a consequence, their brands acquire no texture, no character, and no public trust."
So while trying to achieve perfection, don't lose your unique identity as a brand. Aim for consistency in how you present your brand and the vibe it spreads, and make your viewers comfortable with your brand.
Initially, you can experiment with colors and fonts, choose which color best represents your brand, and stick to that.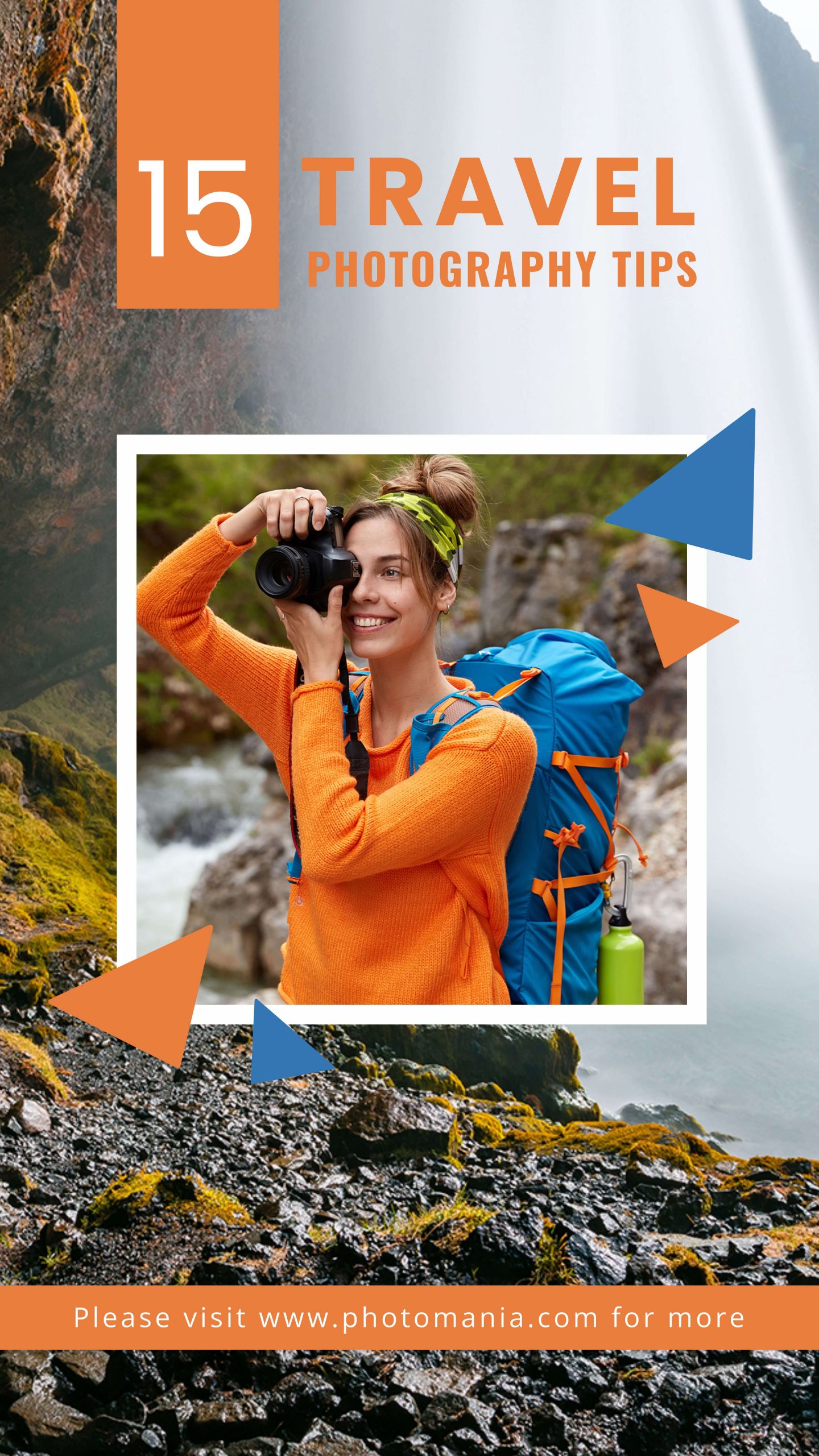 Get This Template and More
For guidance on How to Pick Colors For Your Brand, you can always refer to this article.
Prioritize Usability
The texts you add to your Instagram Story design should be visible, be it your Call To Action or any other text. Focus on the story you want to tell or the message you want to communicate, and the rest DocHipo will take care of.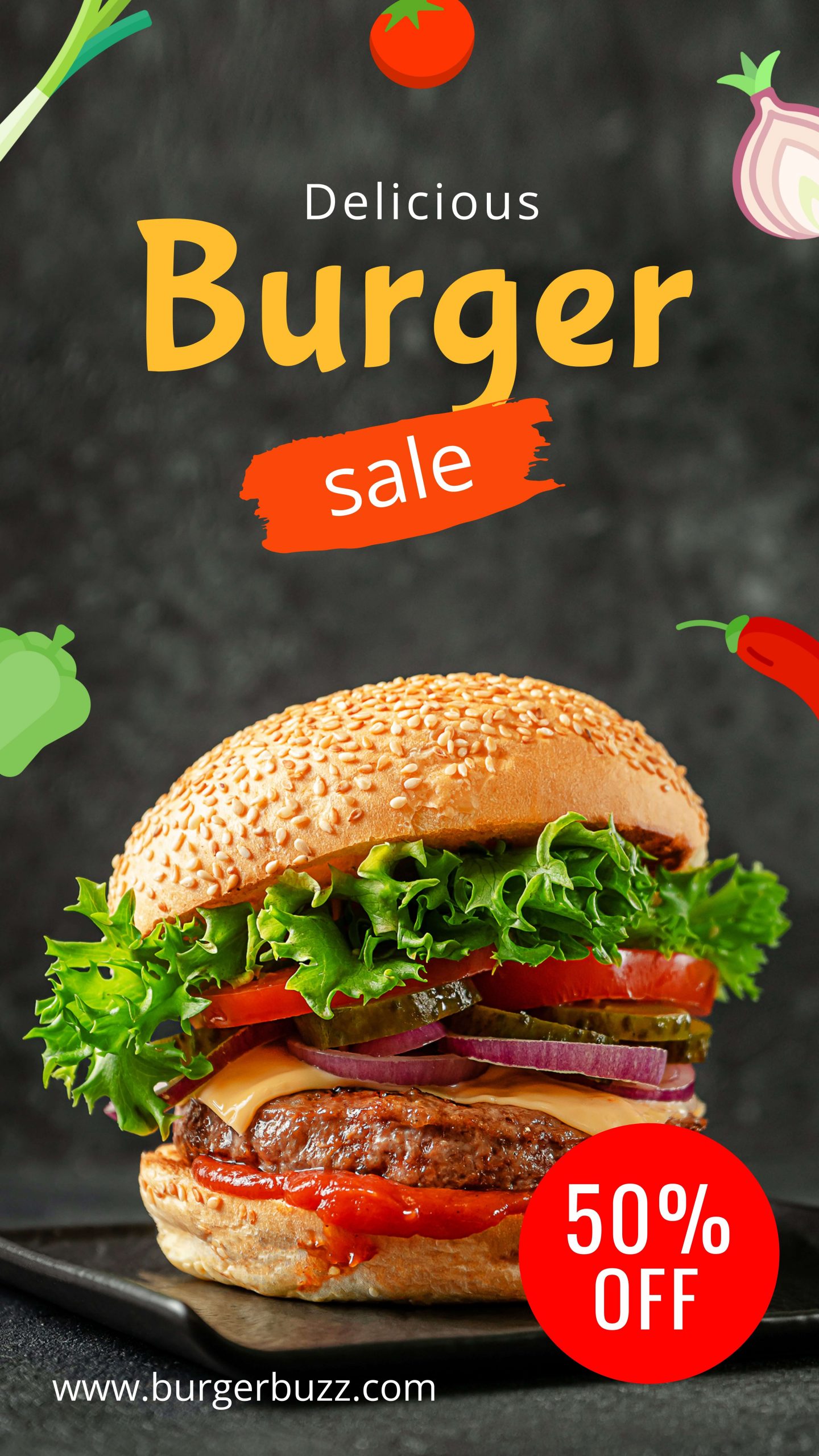 Get This Template and More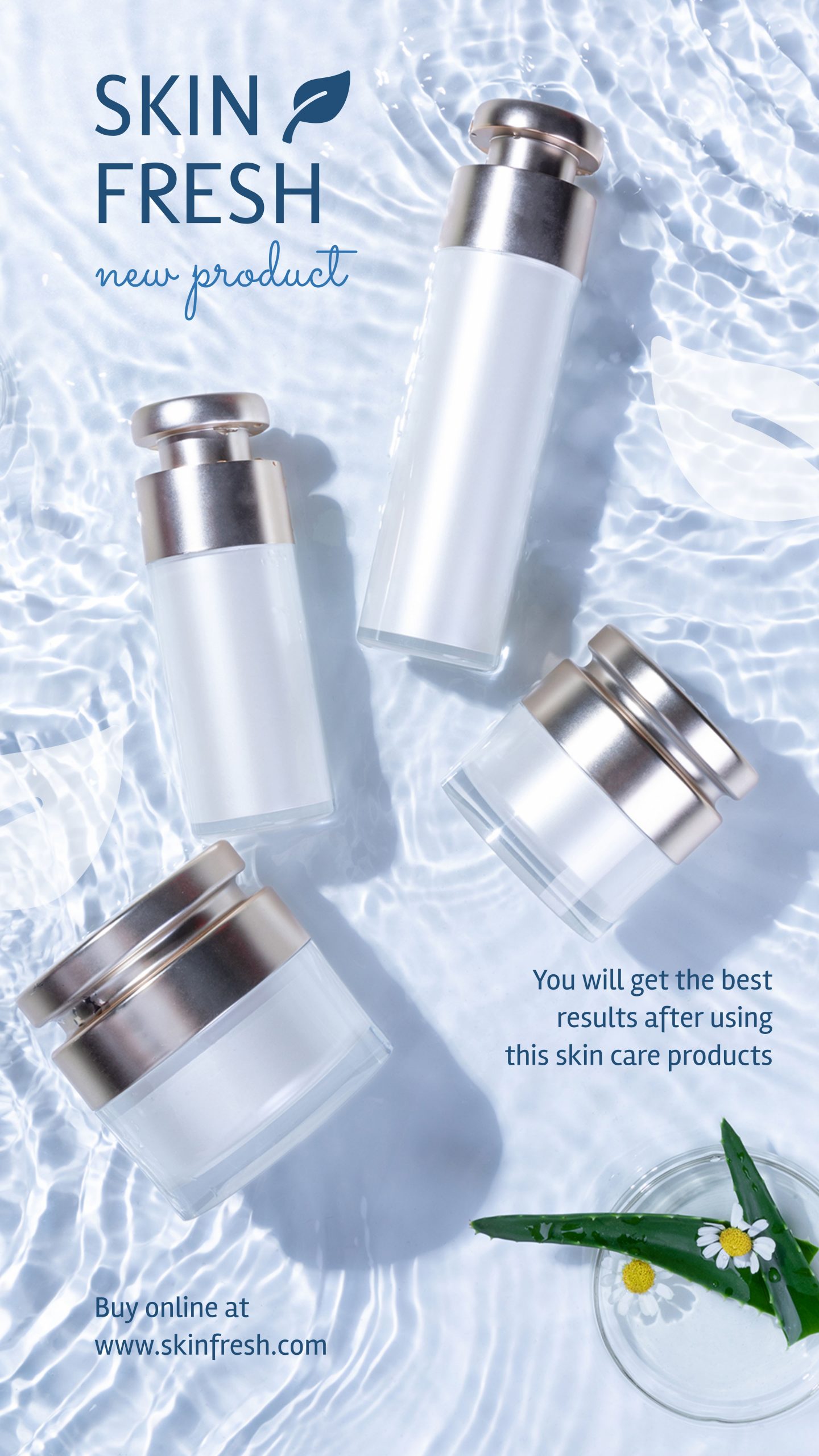 Get This Template and More
How to Make an Instagram Story Design with DocHipo's Online Instagram Story Maker?
If you are trying your hands out on DocHipo for the first time, you need to sign up to DocHipo for free using your email address and password. Now follow through with the simple three-step guide to design your own attractive Instagram stories for your business.
STEP 1: Choose an Instagram Story Template
After logging in to DocHipo, you'll be on its 'All Templates' page or homepage. From this page, you can search for any document type you wish to design, but in this case, we'll search for 'Instagram Story' in the search bar.
Our designers at DocHipo have brilliantly designed Instagram Story templates, currently categorized into Beauty, Sale, Travel, and Valentine's Day.
The Blank Template is all yours if you want to bring your design ideas and imagination to life right from the beginning.
Hover over any Instagram Story template that fascinates you or matches your business needs to preview or select it.
After finalizing the Instagram Story template you want to work with, add a name and a short description to the document and click on 'Next.'
STEP 2: Customize the Instagram Story Template
With the variety of design widgets or design elements at your fingertips and the easy-to-use drag-and-drop tool, you have the complete authority and flexibility to customize your chosen Instagram Story template just the way you want. Let's discover how.
Once the canvas opens up, adjust its size so you can work conveniently.
Pictures
The 'Pictures' widget is available under the 'Graphics and Media' tab on the left sidebar.
This is the storehouse of all the high-quality images that will amaze your Instagram story viewers. You can first delete the elements you don't want in your design. Now let's have a look at the different themes DocHipo offers.
As we're designing a travel Instagram Story, let's explore the 'Travel And Vacation' theme.
The pictures are so beautiful. Aren't they?
Resize and re-position the picture to where it suits the best.
Uploads
Depending on the nature of your business, most of the time, you may need to showcase your own products or services, and your design should be such that it enhances the beauty of your offerings.
In that case, the 'Uploads' widget comes into play.
After clicking on the widget, select your excellent click from your system to proceed further. The file formats you can upload are JPG, PNG, GIF, and SVG, and the maximum file size is 5 MB.
Text
Text is another way to add the flavor of your brand to the pre-designed template. Simply click on it and replace it with your own brand voice to edit an existing text.
Have a look at the different text editing options.
After adding your own text, you can change the font type, size, and color, make it bold, italicize, underline, change the alignment, letter spacing, add shadow and border effects, and so much more.
Leverage the' Text' widget if you want to add further texts to your Instagram Story design.
Watch this video guide below to learn more about adding, editing, and deleting text in DocHipo.
Customize Other Design Elements
DocHipo provides you with various other design widgets such as illustrations, stickers, icons, shapes, lines, animation, videos, etc. You'll get all of them under the 'Graphics and Media' tab on the left sidebar.
Here, let's play with some icons that go best with our travel Instagram Story.  Again, let's delete the icons we'll no longer require in our Instagram story design. From under the massive range of icons, let's select the 'Travel And Transportation' theme.
I just loved this bike icon, appropriate for mountain biking.
Similarly, resize and reposition your selected icons with the drag-and-drop editor.
Here's a quick demo for you to check out.
STEP 3: Download Your Instagram Story Design
Now you may go wild with your Instagram Story design to captivate your audience. I just showed you some simple customization options to get you an idea of easy it is. Once you're happy with your design, preview your work, download it or share it.
Click on the three horizontal dots for the drop-down menu and choose your option accordingly.
The downloadable formats available in DocHipo are – PNG, PNG Transparent, JPG, PDF, MP4, and GIF.
Choose your preferred file type and image quality and click the Download button.
You can also watch our quick tutorial on the same.
Before Customization
After Customization
I highly recommend you refer to the below YouTube video prepared by DocHipo as you design your Instagram Story design.
Time to Create Your Stories Now!
Instagram stories are more than just twenty-four hours long-staying images you post on your business account; it's a significant way to grow your brand. I hope this article helps you implement the Instagram Story design best practices and the brilliantly designed Instagram templates fill you with enough ideas to get started the right way. So sign up to DocHipo now, leverage all it has to offer you, and take your Instagram Story design to the next level.