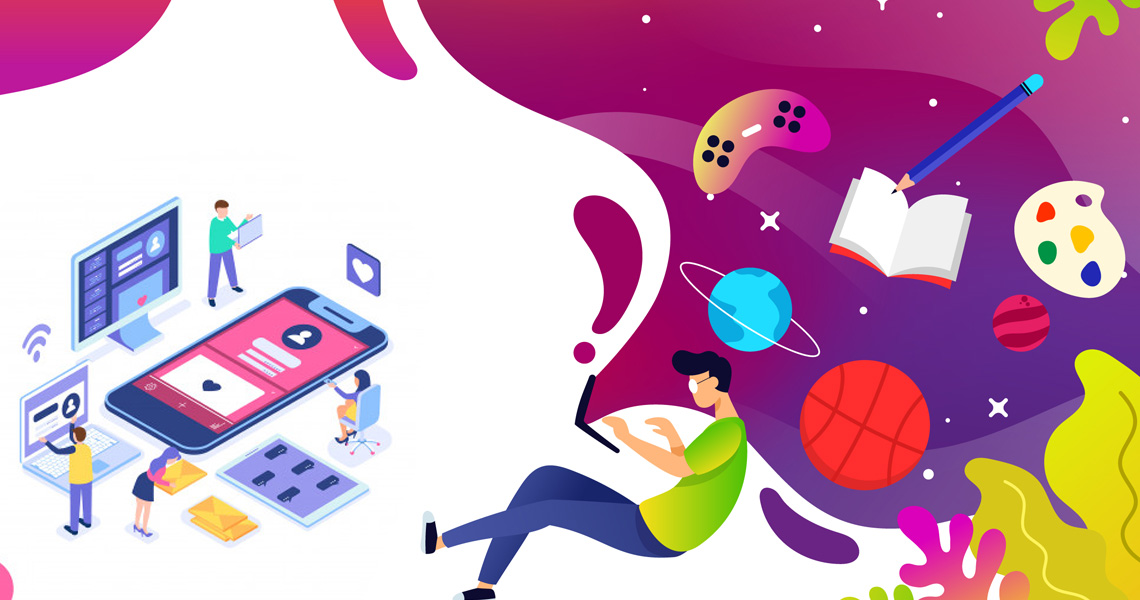 Your Go-to Style [Graphic Design] Guide for Marketing Documents in 2020

Feb 14, 2020
Everybody is suggesting something new for 2020. I am sure you must be thinking, "Oh no, not another truckload of advice, please." Trust me, I am not here with any advice today. Let us share some graphic design experience this time. But why graphic design? 
No, I don't expect you to turn a designer overnight. But you need to create loads of marketing documents every day. How will you create them without knowing the right graphic design trends this year? Learning a bit about that trend makes sense, doesn't it? Today, we can discuss the design trend predictions that are going to rule in 2020. This will help you in creating your marketing documents with design finesse. 
Marketing Documents + Latest Graphic Design Trends = Great Engagement # In turn, this will lead to amazing results. 
Eminent designers from every part of the globe have certain predictions about the graphic design trends that are going to rule in 2020. A little discussion on that can offer a fresh perspective on how you use different design trends on your marketing docs. 
Transition of graphic design trends before and in 2020
What are those design styles that can make your docs super-stylish, chic and perfectly crisp at the user's end? We wish to hold your hands in creating all your beautiful business collaterals. How? You will discover shortly.
In the past decade, the graphic design world was dominated by bold and bright colours, well-defined borders and lines, crazy bends and contrasting gradient colours. This year, it's a tad different. Now, designs are a lot more futuristic; illustrations are abstract. The overall treatment of graphic designing is a lot more controlled, harmonious and soft in approach. Sounds interesting, doesn't it?
I feel it is my duty to update you about the design trends that will rule in 2020. You know why? Your knowledge on that will help you in creating loads of business collaterals that stand out. So, think out of the box, be trendy while designing your documents. You will be way ahead of your competitors.
Make strong statements with muted colour palettes in your designs…
Does it sound hard to believe? Flashy colours are losing sheen. Looks like, sober hues are making a stronger statement than ever before. In fact, your brand can stand out with some unusual choices of muted colours. Any design element on your posters, social posts will look crazy gorgeous if the background is in muted shades of any colour. 
One shade of muted colour stays in peaceful coexistence with other shades of them or even brighter colours. If you use them, your marketing documents will surely attract attention in no time. LinkedIn is using a number of different colours, all in muted shades. Well, there is no doubt about LinkedIn's professional approach in its interaction with users. Still, their use of multiple colours makes sense. Take a look at the image below and you will understand how (Source: https://mention.com/en/blog/social-media-graphic-design-trends-2020/).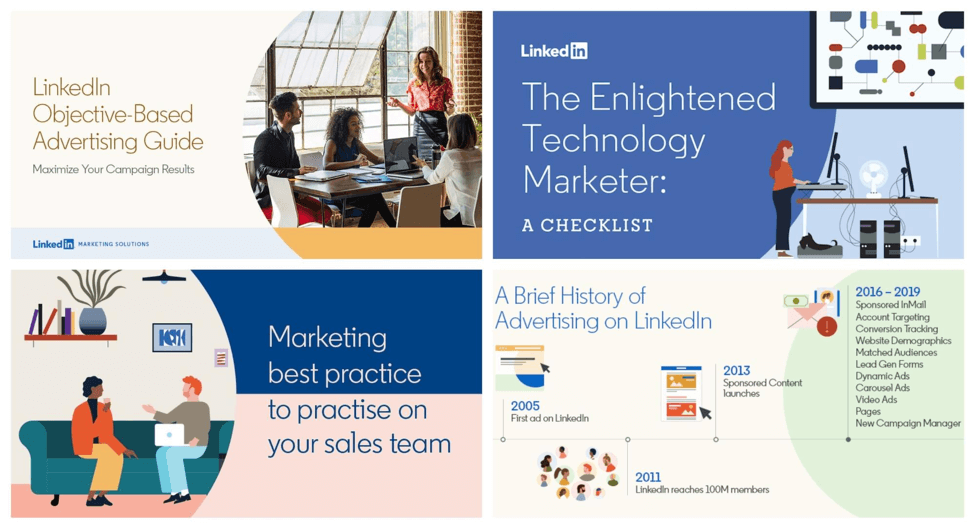 Now, are you ready to use loads of muted colours? Trust me, it is no big deal to generate them. All you need to do is just add a dash of white or black in your choice of the base colour. Ta-dah… Your muted colour palette is ready to use.
Don't worry, muted doesn't mean deadened or muzzled. It just has the perfect dose of modesty. Your brand creates an impression of modesty that makes your customers love you even more.
(Source: https://www.clariant.com/en/Corporate/Blog/2018-Blog-Posts/01/Colors-for-2019).
I can show you a few DocHipo templates that are created with muted colours in the background and they just look amazing.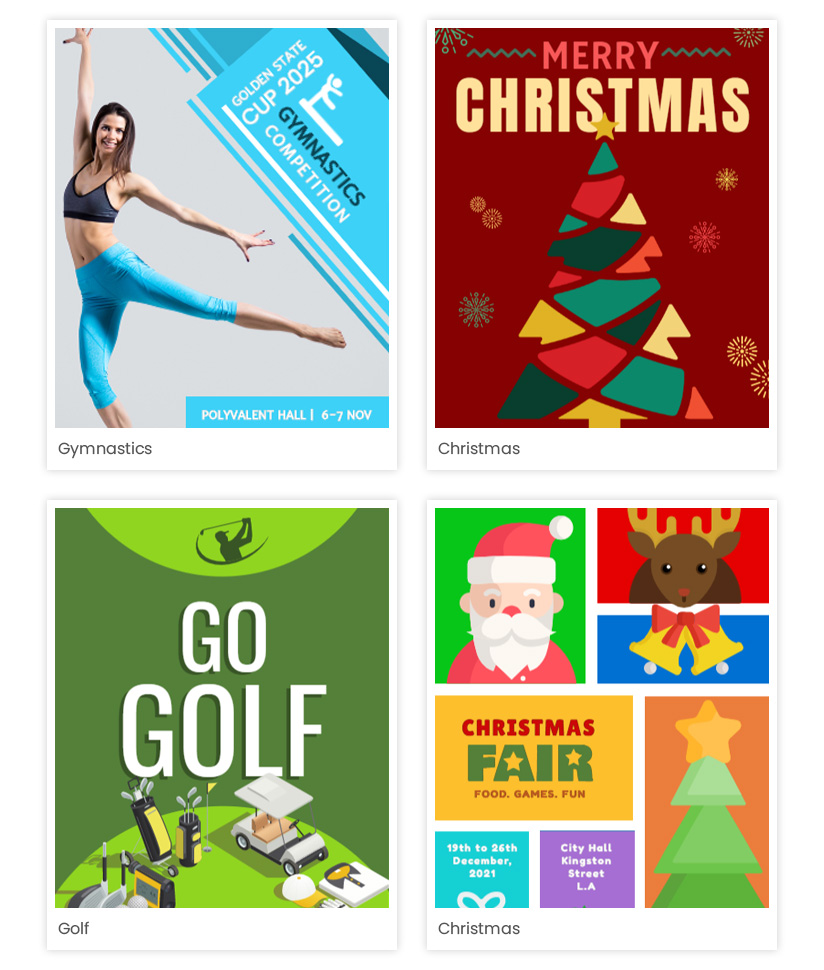 Glide with the flow of gradients…
Do you use gradient quite often? You should do it more often now. Previously, designers used this element sparingly. Now, with the predominance of illustrations, subdued colours, straight-lined fonts designs look more two-dimensional. Gradient imparts that extra dimension to your docs. It looks a little elevated. In a way, the user's gaze will glide freely on the gradient colours.
Many brands are already using this element in their logos. For example, take a look at the logo of the Gulf. It shows how it was before and how it is now.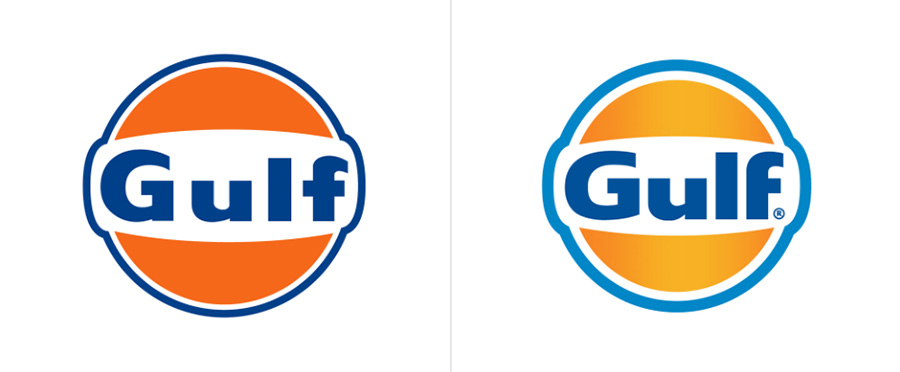 Source: https://www.underconsideration.com/brandnew/archives/new_logo_for_gulf_oil.php
You can be a little extra dramatic and adorn your typeface with gradients.
Why should you use gradients on your graphic design documents? Because
It adds depth to your design
It leads the user's gaze to your intended direction
What? You need more?
Well, it makes your docs look gorgeous.
Don't just choose random colours for creating a gradient. Do you know what colour wheel is? Take a look at the below image. It explains a lot about how to choose colours for a gradient.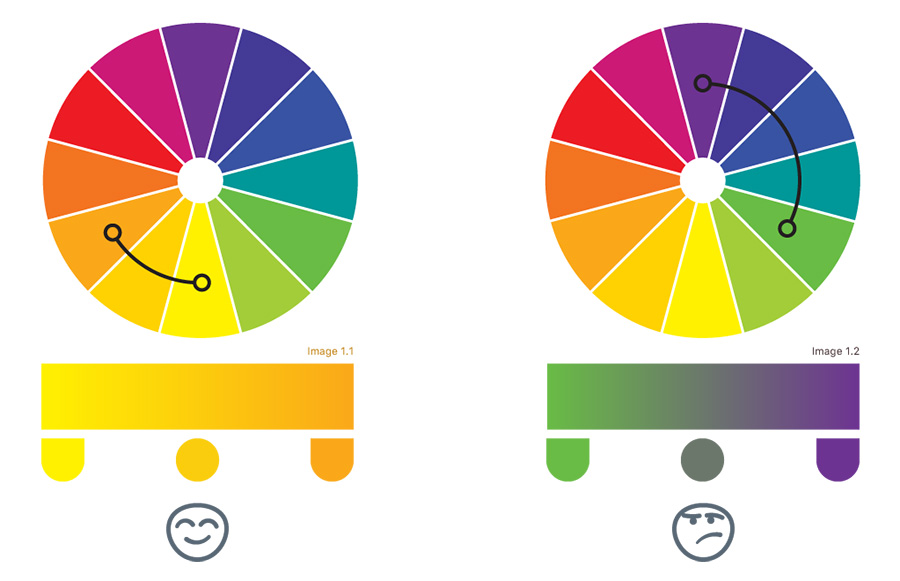 How to use a colour wheel?
You should choose colours placed closer to each other. That makes a cleaner transition in your gradient. Be careful, choosing too many options from the wheel might spoil the design. You know why? Because each of those colours cancels the brightness of each other out. The result is dull and boring. That won't be useful, isn't it?
Now, the million-dollar question…
Why did I introduce this wheel to you?
You generate multiple marketing and sales documents every day. If you fail to understand the right method of choosing gradient colours, it might ruin your documents. You should understand the colour wheel for making your design documents better looking. Enough of serious talk. Let us see how you can use gradient better. Take a look at a few DocHipo templates. These are helpful.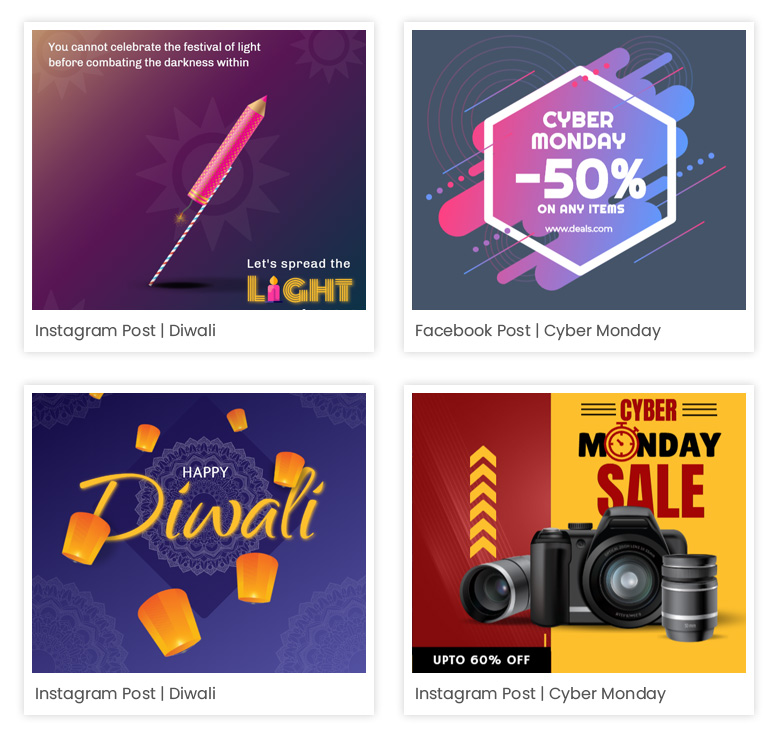 Stand out with crazy, out-of-the-box, abstract illustrations…
Time to take a break from the boring stock photos. I am not saying that people have stopped using them altogether. But, using stock photo always means extra-botheration for copyright. On the other hand, your illustration is always unique. It is created based on your specific need.
So, ready to elevate your graphic design a notch on uniqueness scale? 
Good, make them dreamier, imaginative and crazily abstract. Cool, they are ready to rock in this fresh decade. Casper was among the first big brands to use illustrations for their advertising. Here is an example of one of the most popular Casper ads illustrated by Tomi-Um.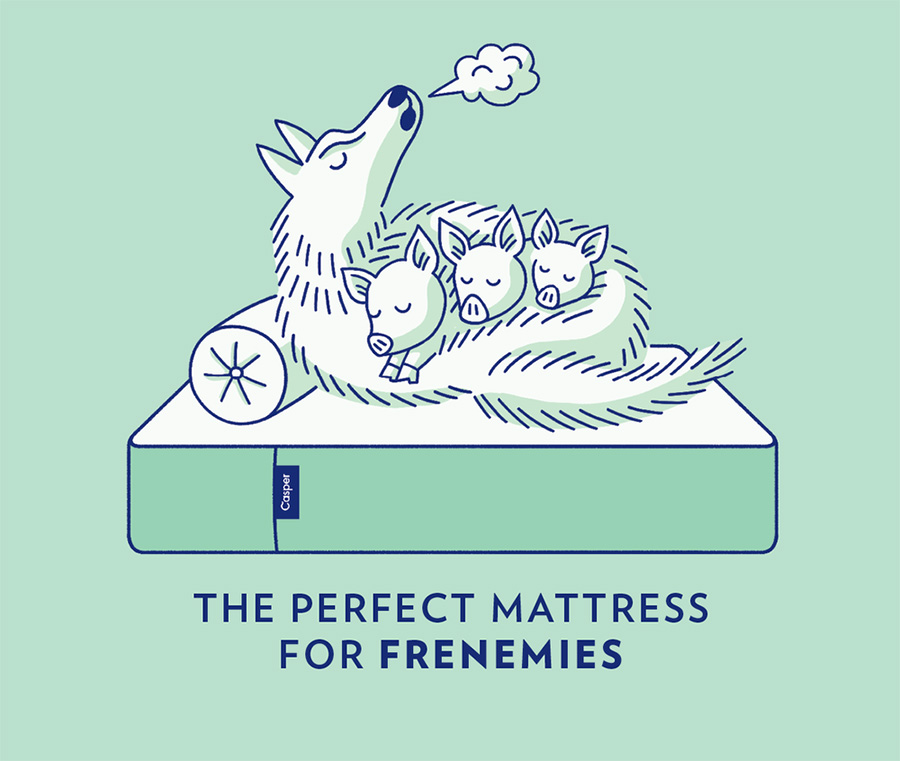 How did illustrations come in our life?
Illustration traces its roots back in cave paintings of the prehistoric age. People didn't even know how to write back then. In graphic design, this trend gathered pace in the 20th and 21st century. This artform lost viability to some extent in the '90s.
But seems like, it is back in vogue with a bang. Exploit your full opportunity to use this particular element extensively on your business documents. You can find a number of fitting templates with beautiful illustrations on DocHipo. Just take a look…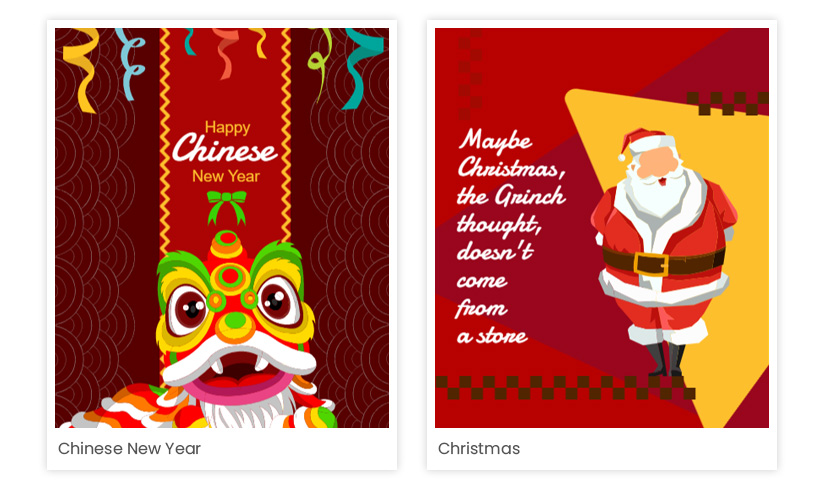 Time to focus on fonts…
Absolutely… Images, Graphics, illustrations take backstage by turns and then resurface again. Fonts are timeless. Typeface styling changes from time to time. Different sans-serif fonts popularise at different times. Just keep a tab on the right font style that is in.
This time, it is the thick and simple fonts that are going to create some magic. If you want the undivided attention of your users, nothing can work best as these fonts. With their straight and heavy look, they make an in-your-face statement.
Why are these fonts in most designer's prediction lists of 2020? Readability and simplicity are the basic criteria. Anton, Oswald, Poppins are some of the really beautiful fonts that you can use for better usability. DocHipo has some beautiful templates with those fonts.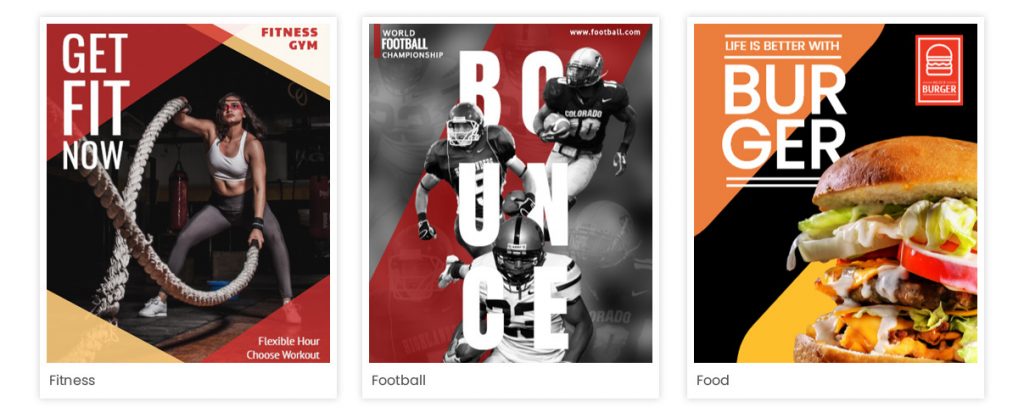 Ah-ha, you can even combine multiple fonts on one document. That fad is never going to fade out. But, stick to a single typeface family for a clean and professional get-up.
Minimalism… the drop-dead simple…
Sounds easy peasy, right? Wrong, Minimalistic approach can be very difficult at times. Your documents are thoroughly professional with outright business in mind. Now, creating them in that manner is not easy at all. Minimalistic graphic design is flat to a certain extent and clean to a large extent. So, you must do away with a bagful of ornate designs. Sometimes, designers explore deliberately-unfinished designs for effective implementation of Minimalism implemented effectively.
What is Minimalism?
Okay, we can delve a little deep to understand this. After all, designers have always shown faith in this genre. Originated in the 20th and early part of the 21st century, Minimalism is one of the most prominent of all Design movements. Despite its subdued and controlled expression, this design trend permeated different fields like visual/ graphic designs, hardware, furniture, films, automobiles, etc. (Source: https://spyrestudios.com/minimalist-design-a-brief-history-and-practical-tips/, https://www.pamono.com/stories/minimalist-furniture-design-history-essence).
According to the famous architect Ludwig Mies van der Rohe goes, "Less is more" (Source: https://www.creativebloq.com/features/graphic-design-trends-2020). Basic approach of Minimalism is stripping your design to the bare minimum, retaining only its essential elements. Here is an example of Ludwig's design that lets you have a peek into minimalism at its best.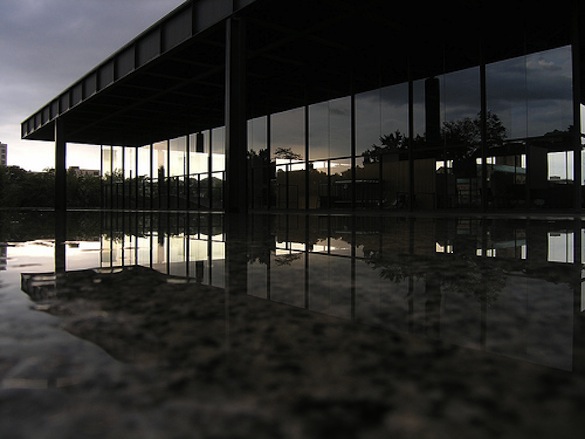 There are multiple benefits of flat or minimalist designs. Care to know more? Here it is,
Minimalistic designs are,
1. Innovative
2. Unobtrusive
3. Useful
4. Honest
5. of higher shelf life
6. Environment-friendly as it involves using less resource
7. uncluttered
8. Easy to understand
9. Useful (high on functionality)
10. Gets out of the way of your product (Interesting for Branding, right?)
What else? You have found enough reason to use this approach in your Graphic designs this year, haven't you? Then, what are you waiting for? Just create more business documents with this minimalist approach. Need help? Here it is, right from the DocHipo archive.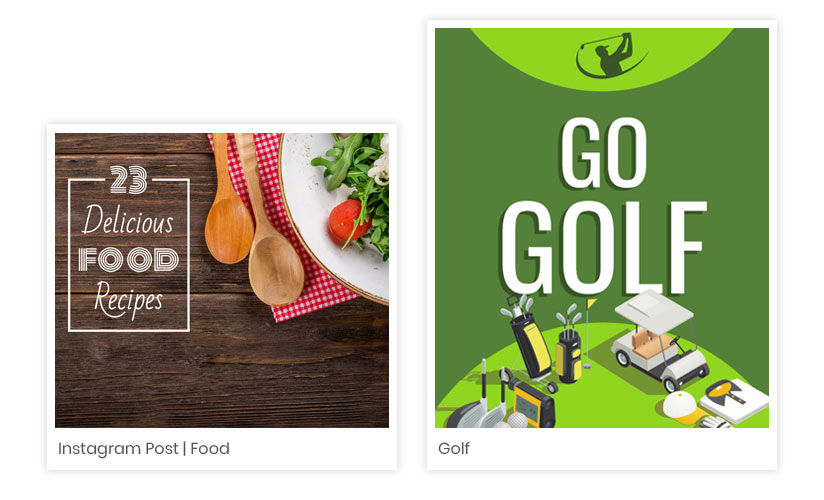 Flow with your shapes and lines…
So far we have talked about minimalistic designs, muted colours, simple fonts. Are you a little tensed? Do you feel, "Hope My design docs won't fall flat." Absolutely not. Trust these predictions. Some of the most famous designers have contributed to this list. In fact, adding flowing shapes and lines can offer a little texture to your design-doc. Overtly rigid patterns and shapes do not look natural. So, a no-no to rigid lines.
With flowing lines on your documents, you can guide the eyes of onlookers in the right direction. They also help you prioritise certain elements on your documents over others. Sometimes, users need that help from you. You can see Quiqup pulling off that design style really well.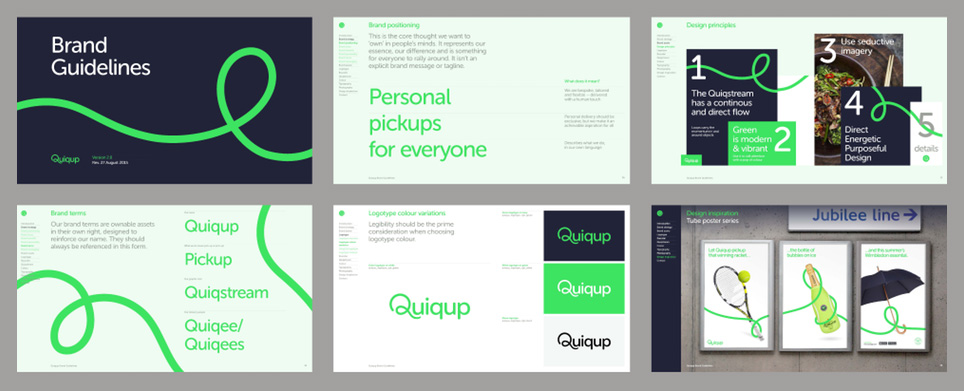 Want some flowing design elements on your documents too? DocHipo has some beautiful templates that you can use.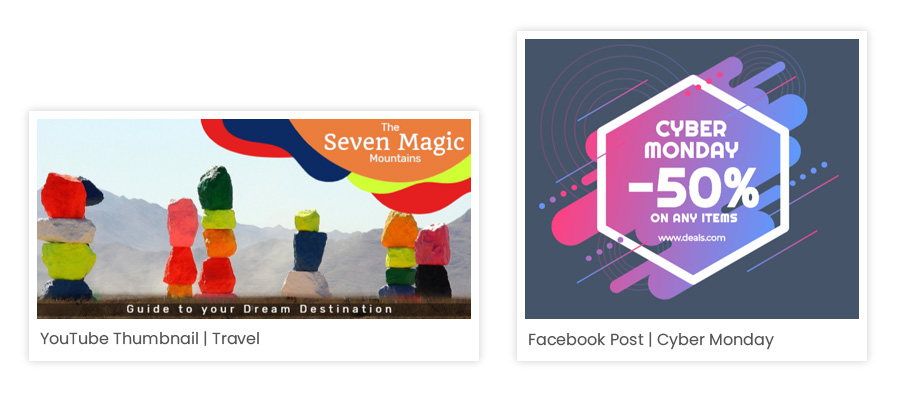 Try a type-only Approach for graphic designs…
"I've been seeing greater use of typography and bespoke typefaces as defining elements in branding," says Davide Baratta, the design stalwart and design director at Impero. Semi-transparent fonts, artistic typography, maxi typography, all of them hold the attention of onlookers and disseminate serious message at the same time.
Some typefaces can pull off a document singlehandedly. If you use them, your documents won't require illustrations, images and other types of vectors. According to Steve Sharp, director of Fat Cow Media, the type-only designs have the capability to deliver the most serious business message in a simple yet strong manner. This is a straight yet firm approach for the brands to communicate with their prospects (Source: https://www.creativebloq.com/features/graphic-design-trends-2020).
Typographic posters can make the right impact. But, you must strike a fine balance between legibility and aesthetics. Take a look at this beautiful poster on thedesignblog.com.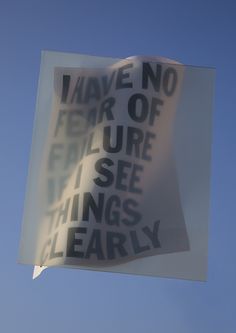 I would like to attract your attention towards another poster.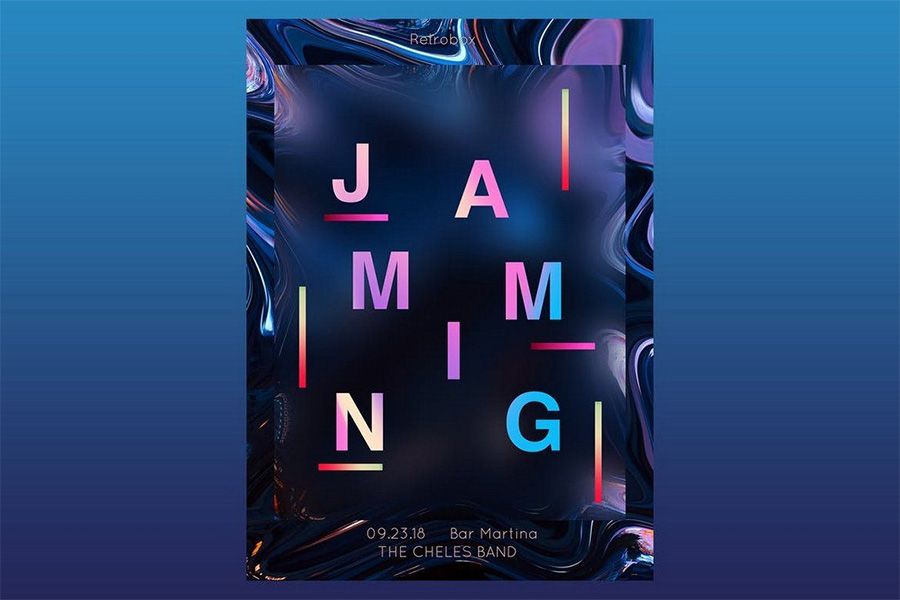 Despite all the marble designs in the background, the letters make clean visibility. You can create beautiful documents in that style with beautiful document templates on DocHipo.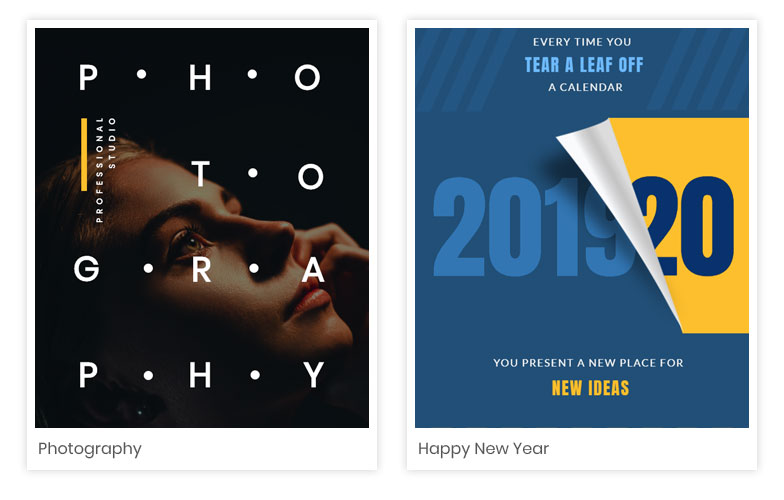 You can create motivational posters with this style approach too. Take a look…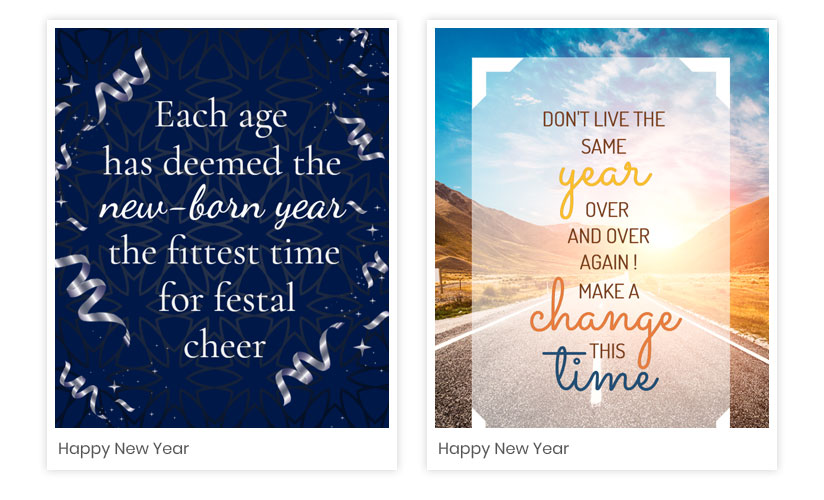 A few last words…
By now, you have got hold of multiple design documents that you can depend on for creating marketing collaterals. You can use any of the approaches mentioned above, depending on what suits you. However, we can assure you of the fact that you will surely able to find something that makes your work easier. If this post is helpful in your work-process even to a certain degree, we will be humbled and delighted.
Hurry up, just sign up to DocHipo and explore more than hundreds of beautiful templates, select the ones perfect for your use, repurpose it according to your need. And done. Your work is over. Happy designing!