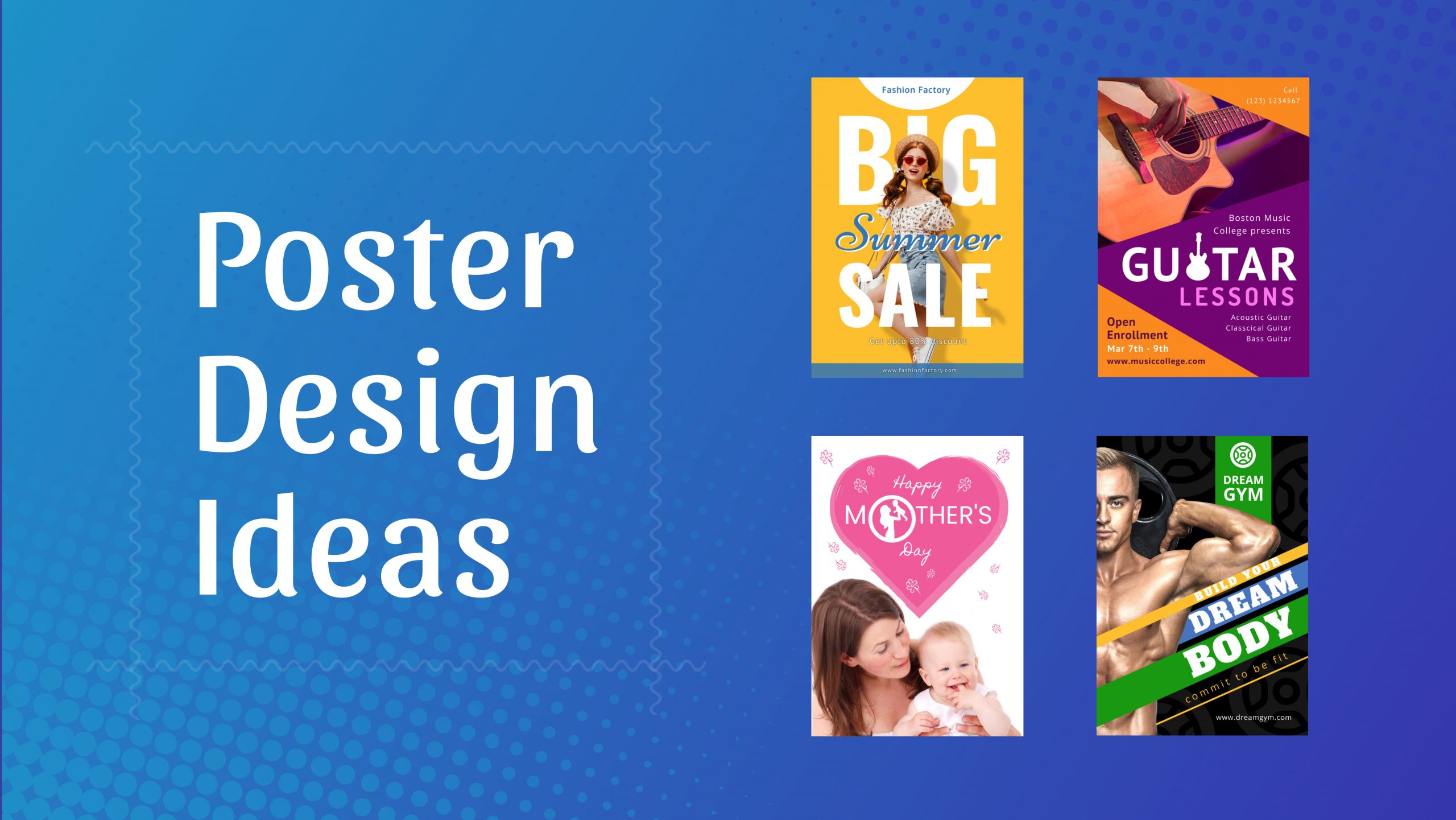 18 Stunning Poster Design Ideas to Inspire You in 2023

Last Updated Jun 19, 2023
Are you looking for effective poster design ideas to elevate your brand?
A poster is a proven effective marketing tool to get the word out about your offerings regardless of which industry you are in. Moreover, it gets your target audience excited about what's coming.
A well-designed poster is the impressive one and generates your desired response and action from your target group. However, creating an eye-catching and memorable poster design can be both fun and exhausting at the same time. You must create the perfect chemistry of colors, fonts, backgrounds, messages, and images.
Imagine all this heavy lifting is already done for you. You just need to tweak it to serve your purpose. Yes, this is possible with DocHipo's Free Online Poster Maker. In this post, I've listed 18 stunning poster design ideas and templates to help you create your custom poster with great ease.
Table of Contents
18 Best Poster Design Ideas to Try in 2023
Here I'm going to share eighteen poster design ideas and awesome Poster templates designed by professionals at DocHipo, to inspire your next design.
Be Clear about Who You're Designing for
Your poster needs to target a specific audience. Your designing efforts will be purposeful and bring your desired results if you understand your target audience. Before advertising or promoting anything to them, be aware of their lifestyles, likings, pain points, and buying habits. no matter which poster design ideas you implement, your poster must speak directly to your target audience.
For example, DocHipo's music poster design template is set to attract Jazz fans for a never-before Friction Jazz Night Concert.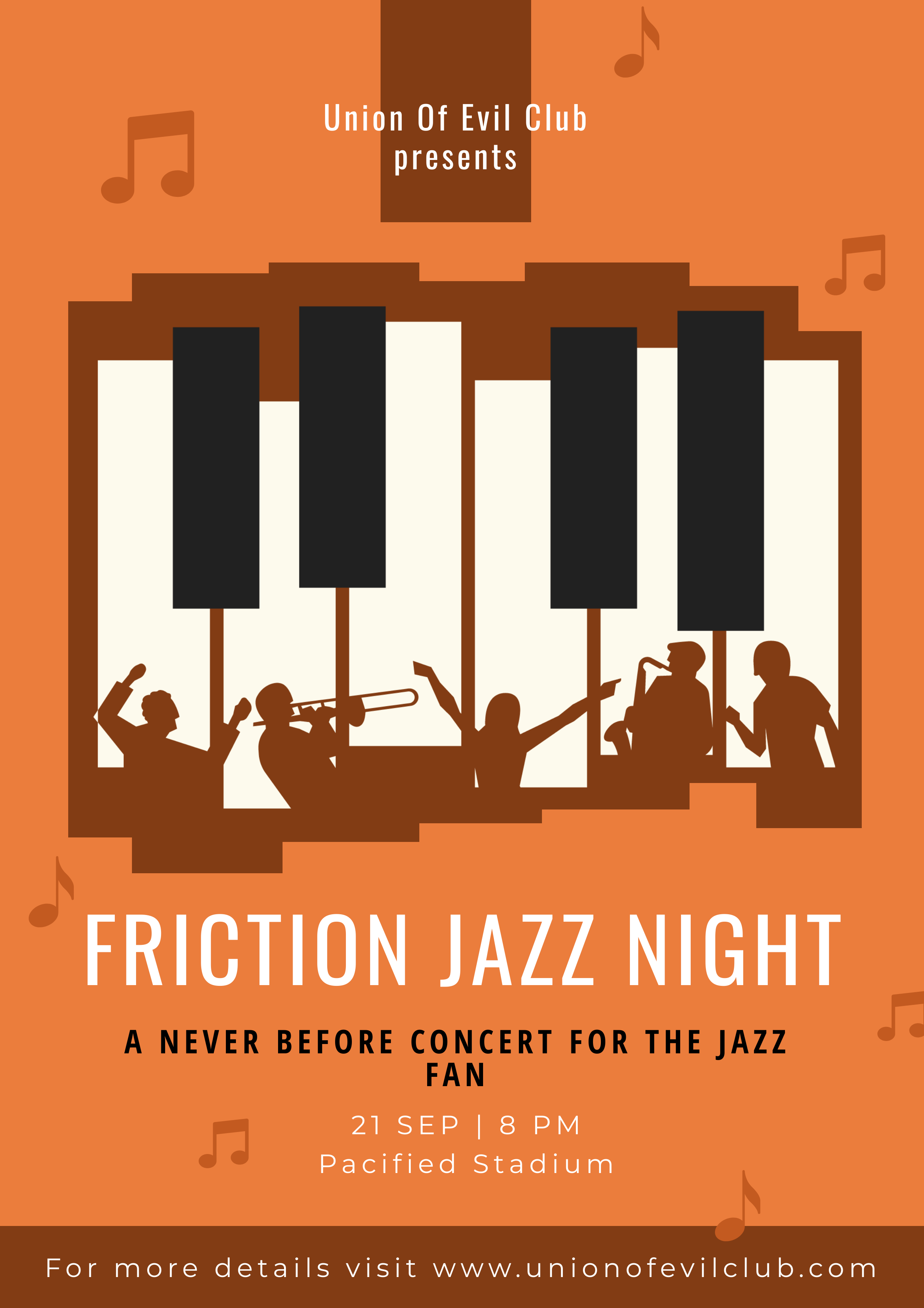 Get This Template and More
Add Images to Make a Statement
Using high-quality, appropriate images will add credibility to your product or service. Depending on the requirements, you can use a dominating image to convey things like a powerful message and make them aware of the sale you're running. The image must create an urge to join a party, participate in an event, or invest in your services or products. Above all, let the picture speak for your poster.
For instance, the DocHipo poster template below is bound to create a desire in the target audience's mind to invest in it.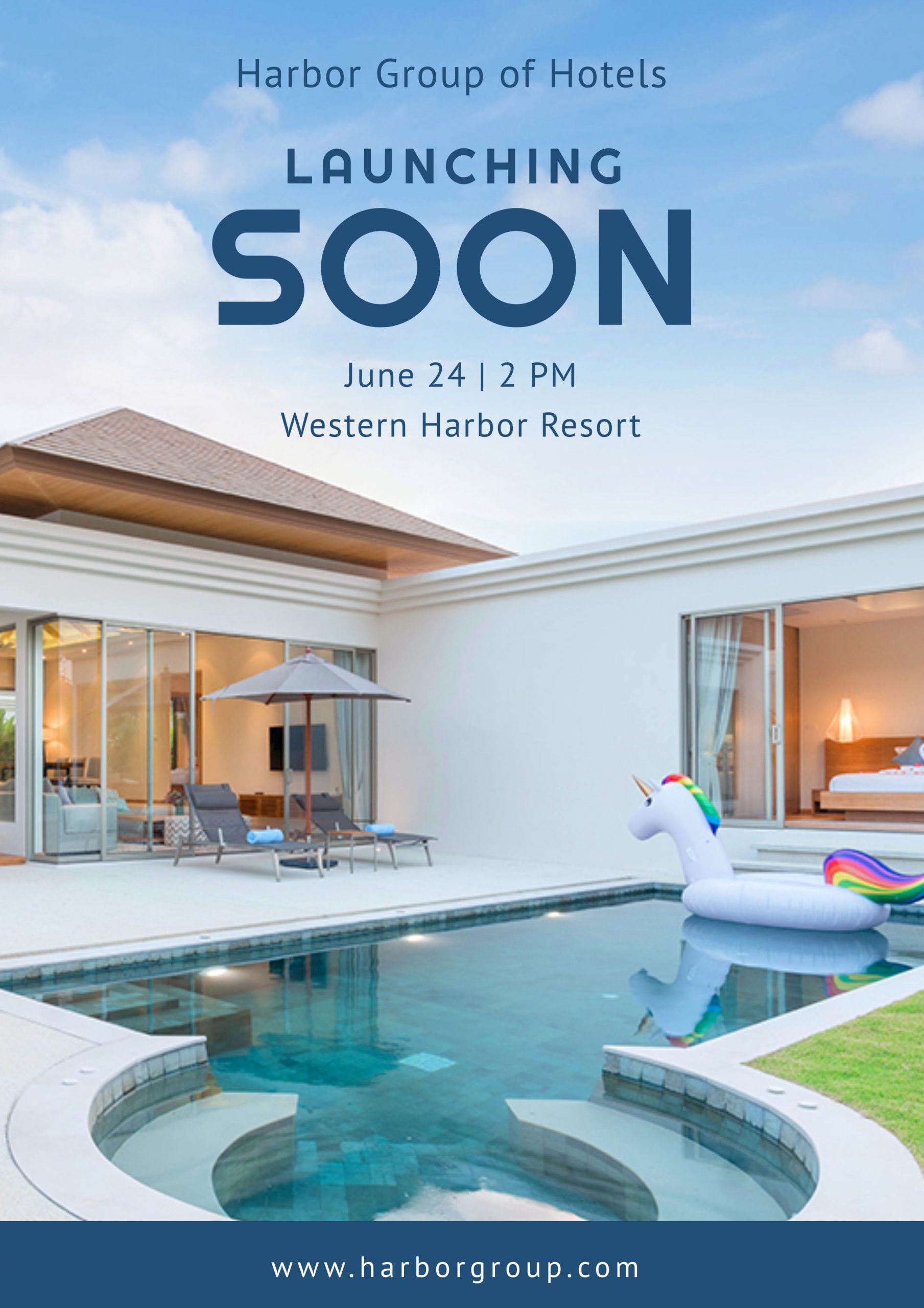 Get This Template and More
Likewise, the picture of this person with a smiling face on the poster gives a welcoming vibe, ready and happy to serve the target customers.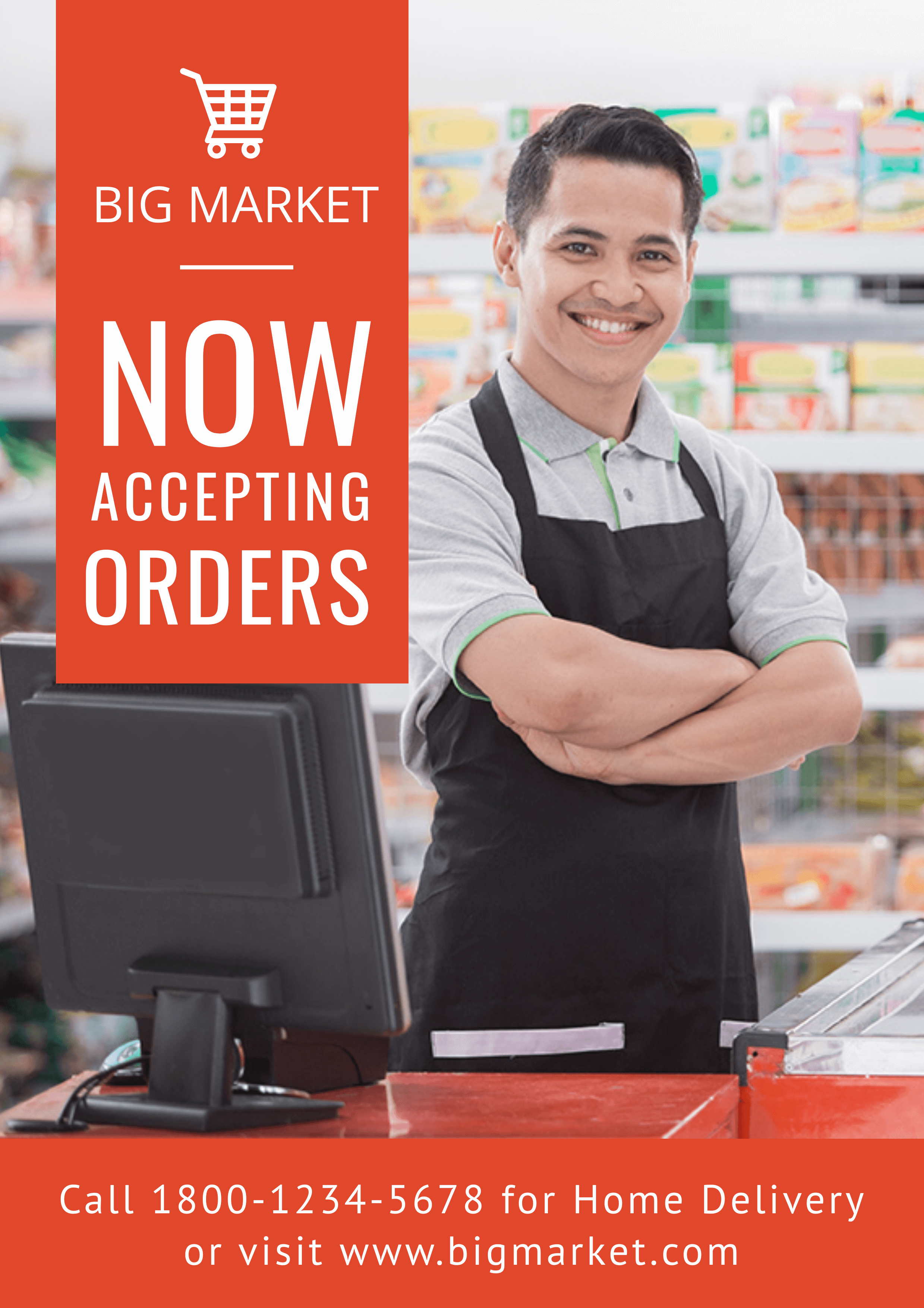 Get This Template and More
Include Your Product Images
You can add your product offerings to reflect your poster theme. Incorporate your product range or bestsellers or your product on which you're running a sale. Make them the focal point of your poster design.
For example, the products are highlighted in the free Poster templates with a call to action at the bottom of the poster.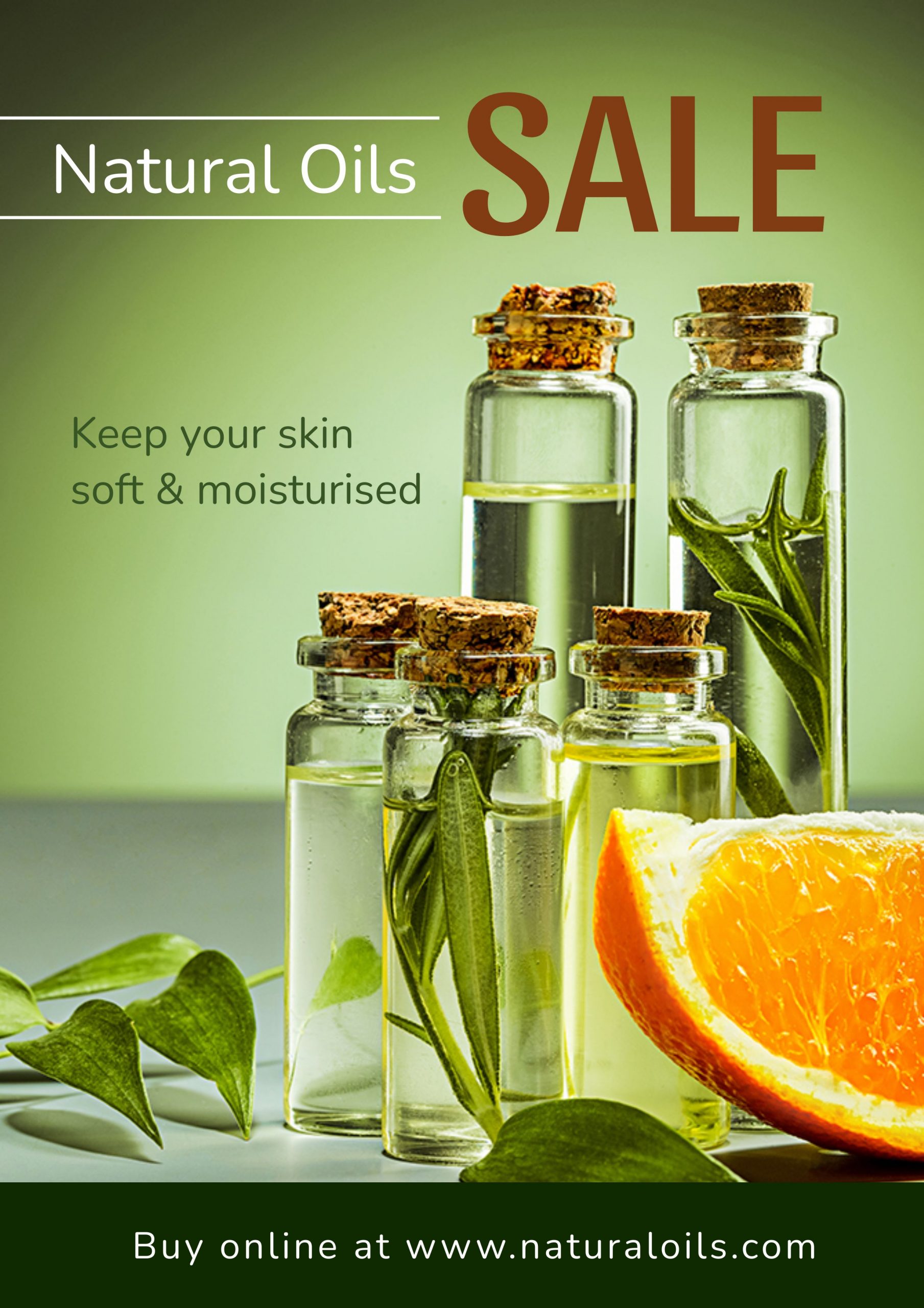 Get This Template and More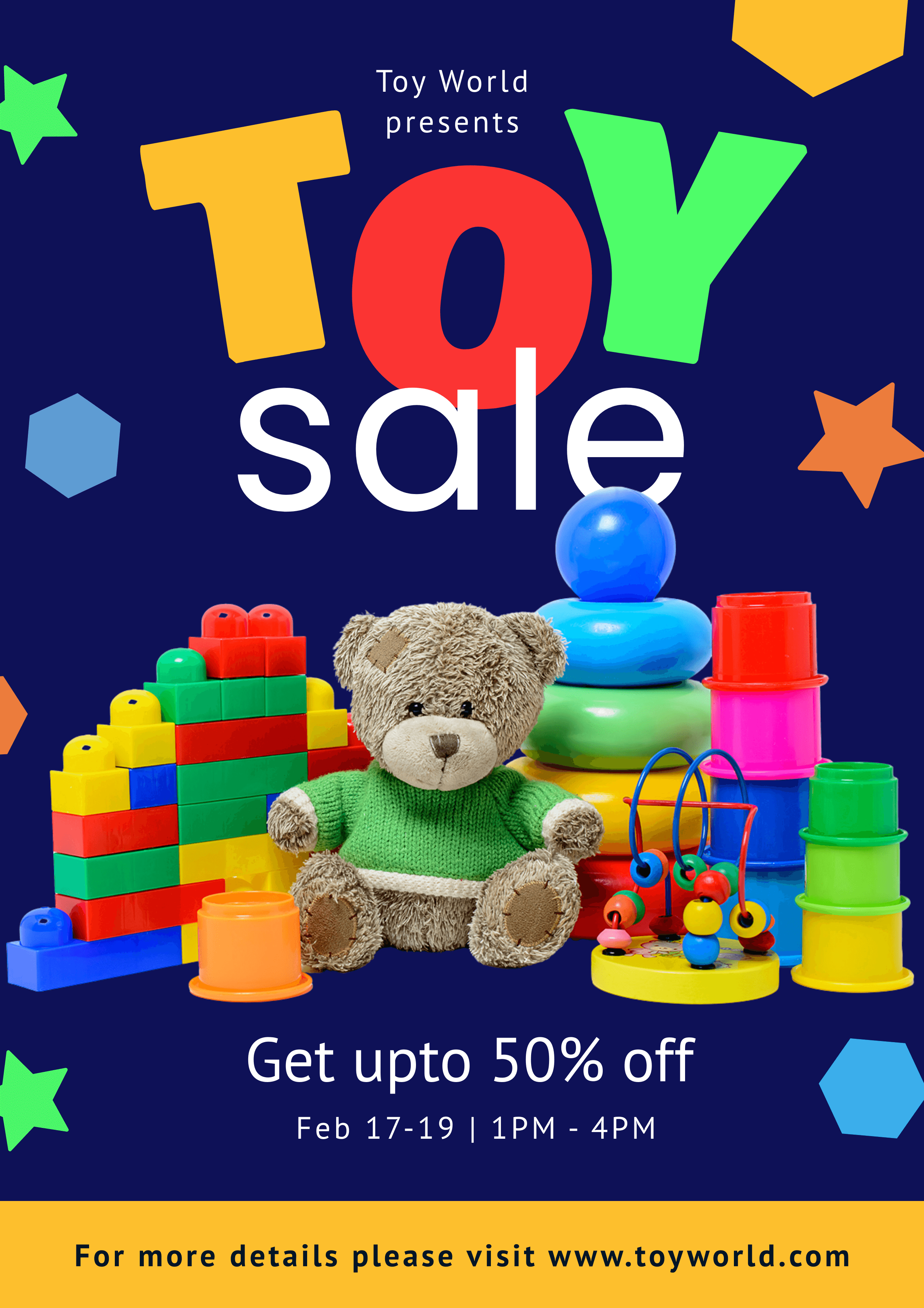 Get This Template and More
Use Illustrations to Create a Story
Depending on the theme of your poster, illustrations may convey the message or emotion way better than photos. Further, it offers a different perspective or depth to your poster design.
Look at the following templates for poster design ideas and inspiration.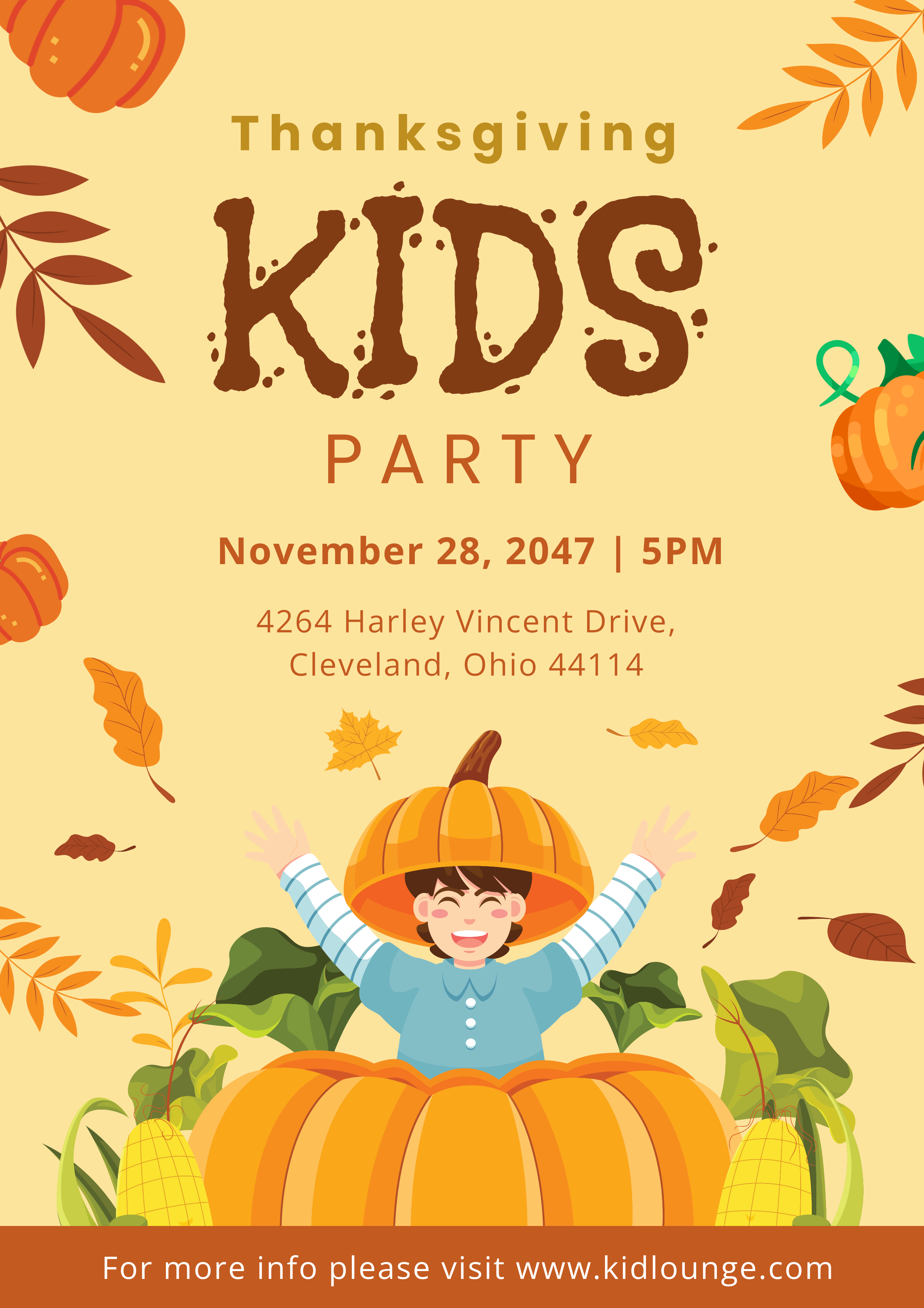 Get This Template and More
The illustration in the DocHipo template below has taken the whole vibe of the poster design to another level.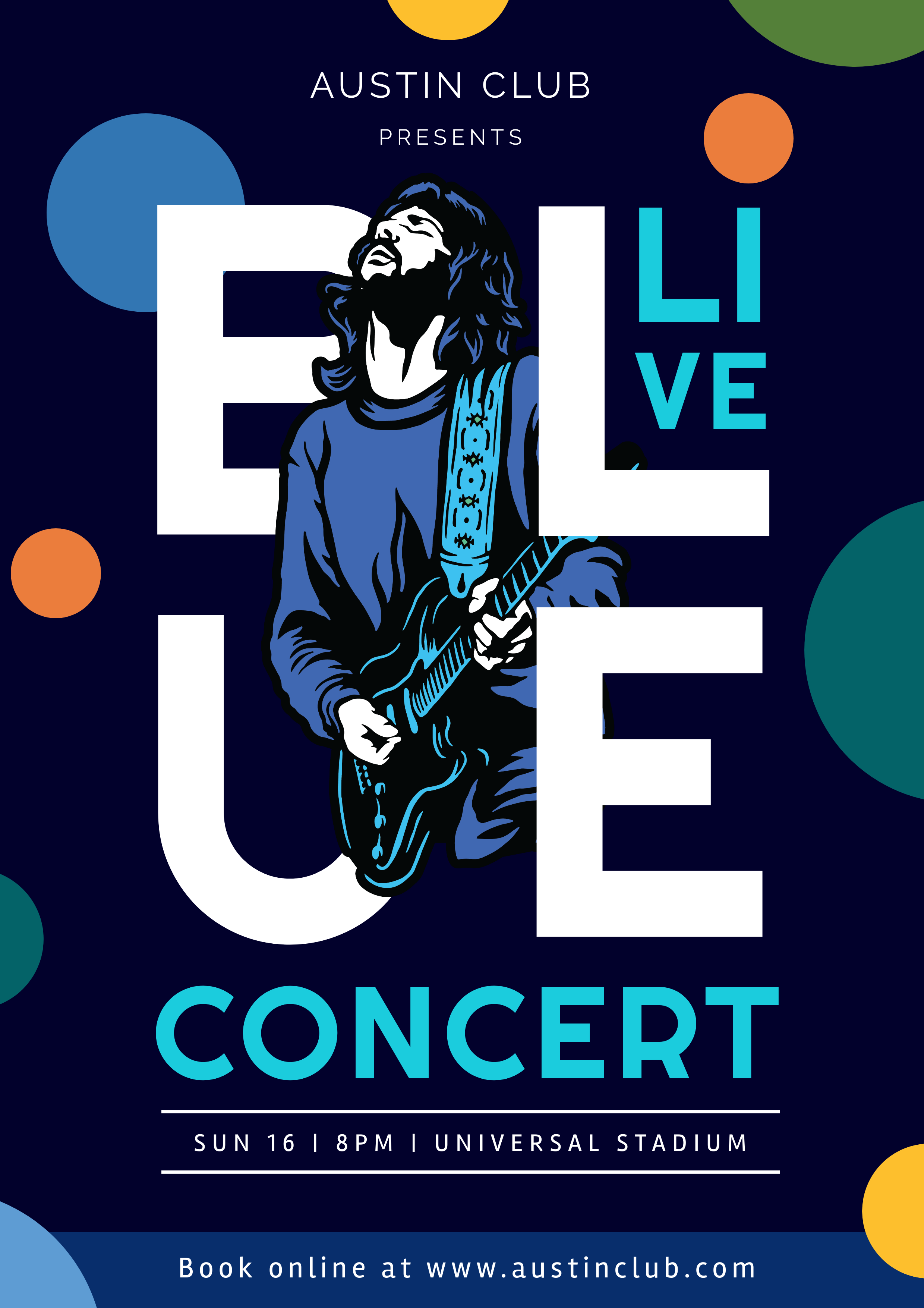 Get This Template and More
Use Icons Creatively
Another poster design idea is to leverage icon that enhances visual interest and catches your target audience's attention. Like illustrations, icons also help you quickly communicate an idea.
For instance, observe the use of icons to complete the words in the following DocHipo Poster templates.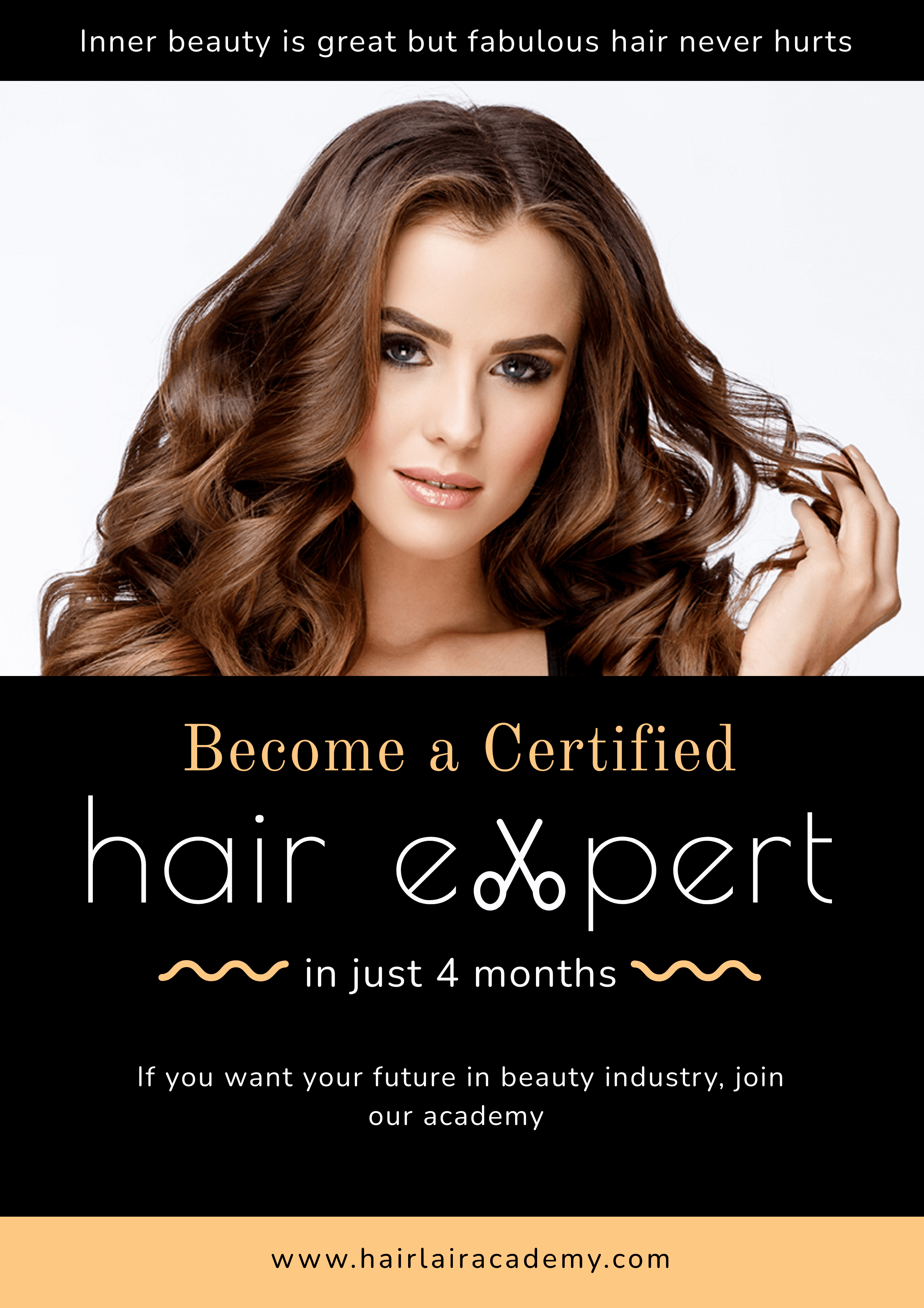 Get This Template and More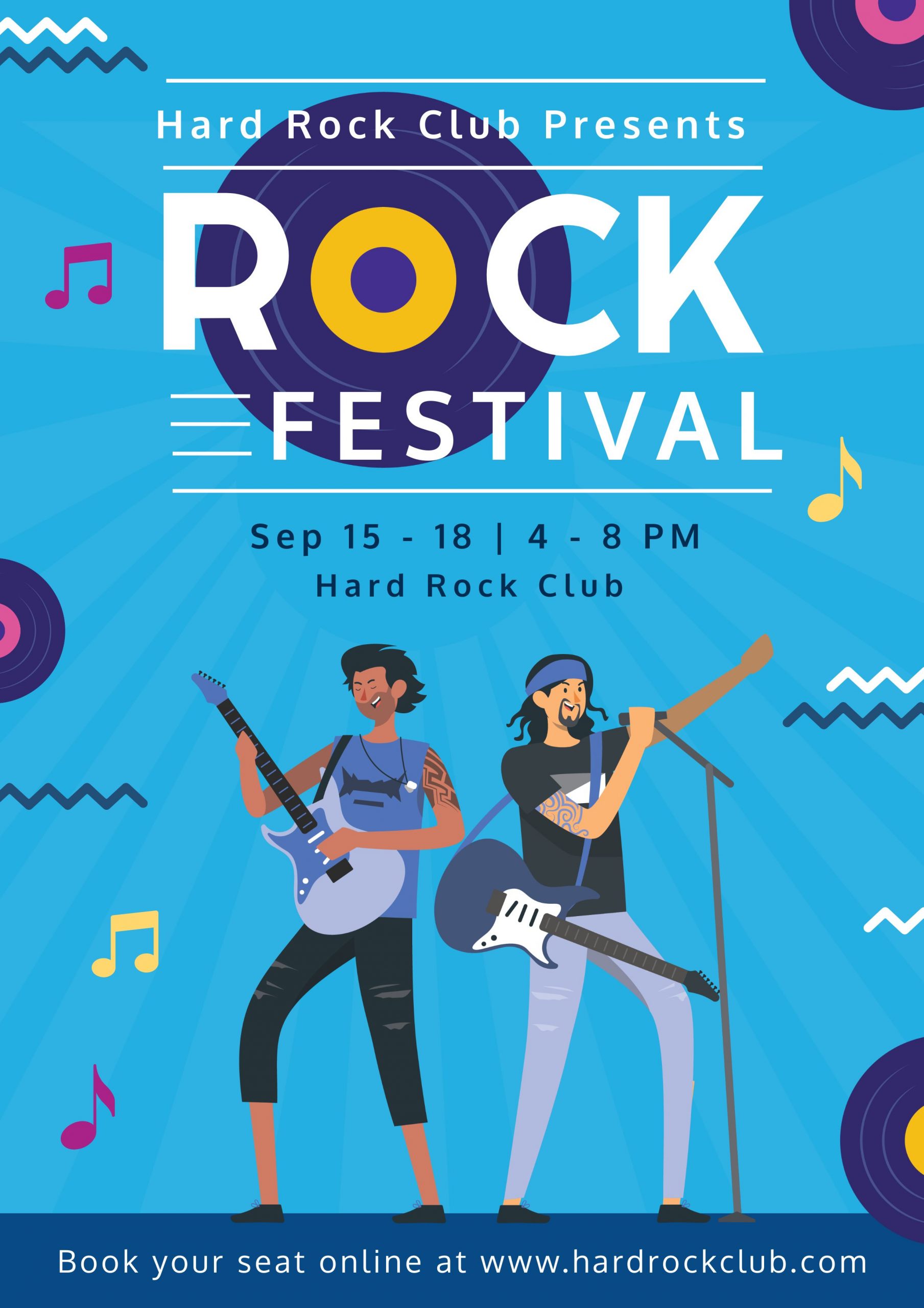 Get This Template and More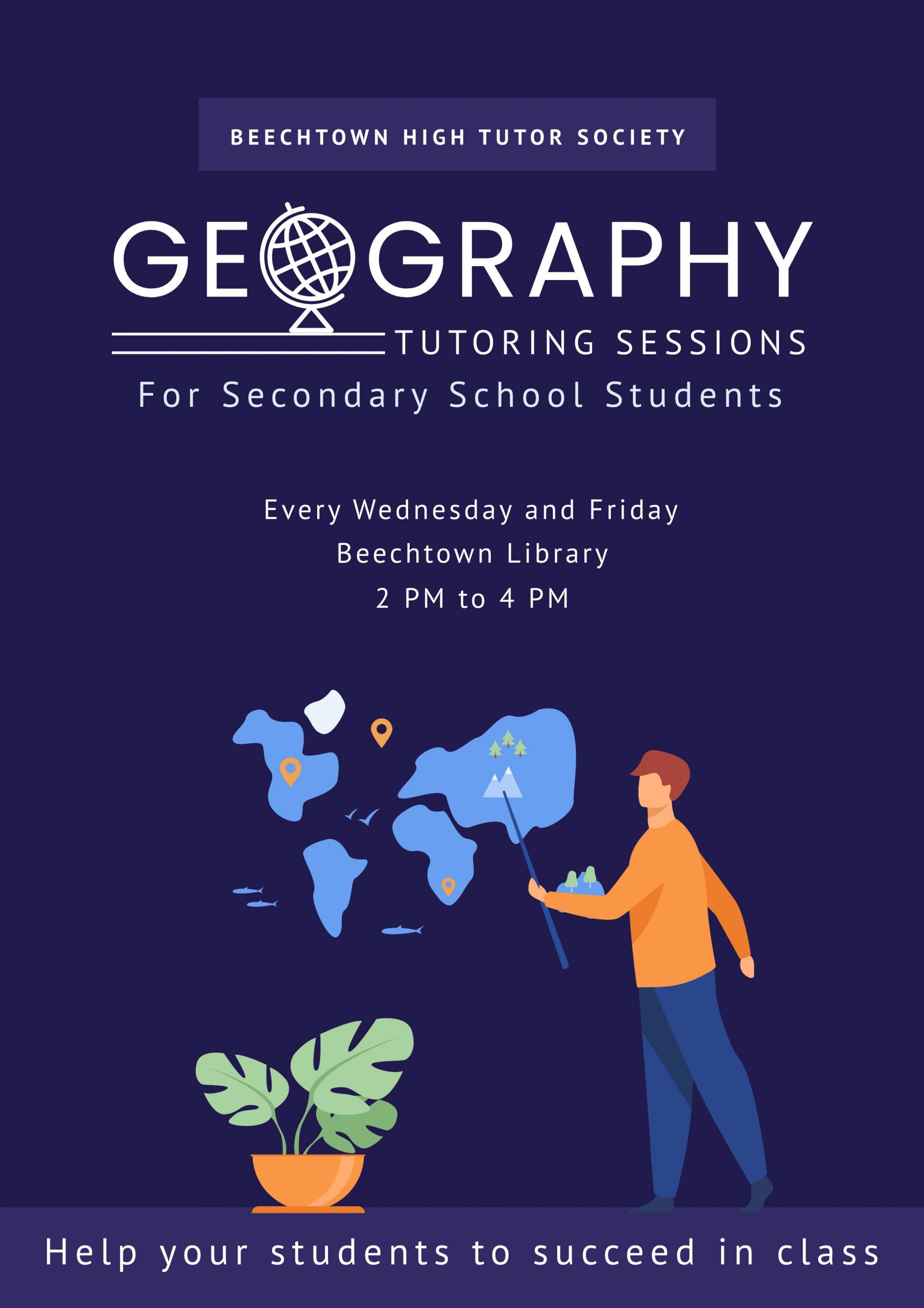 Get This Template and More
Here's a YouTube video guide on using icons in DocHipo.
Pick Colors Smartly
Colors are powerful design elements that can communicate and symbolize different things. They evoke a certain mood and spread a vibe and energy. Depending on the theme of your poster design, use vibrant or subtle colors. You can use varying shades of the same color or find a color combination that gives life to your key message in the best way possible.
Explore the theme colors and custom colors provided by DocHipo.
I love the color combination used in the DocHipo poster template below. Also, look at using the guitar icon to substitute the letter 'I.'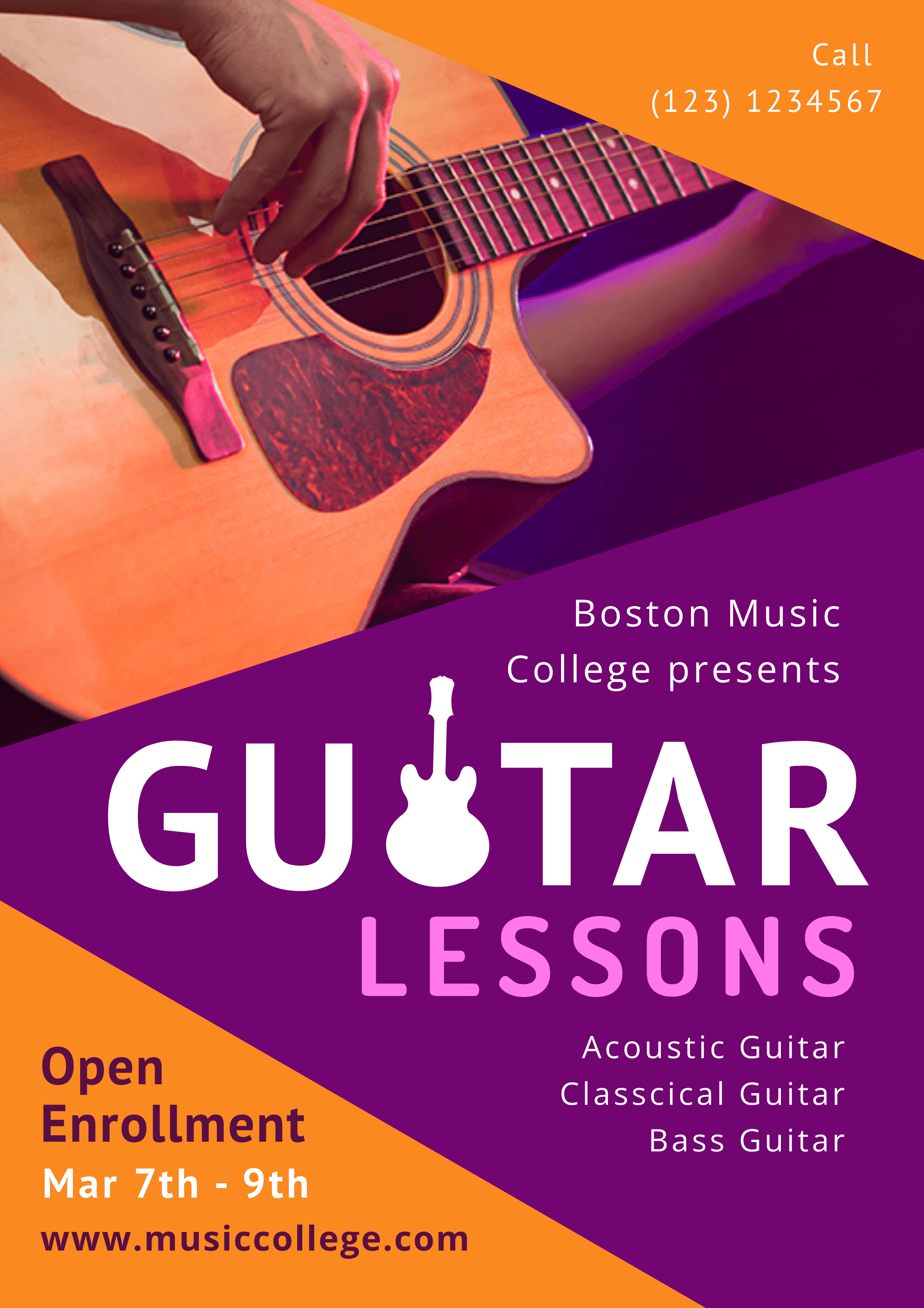 Get This Template and More
Similarly, below is a colorful poster for the summer music fest to draw people's attention at first glance.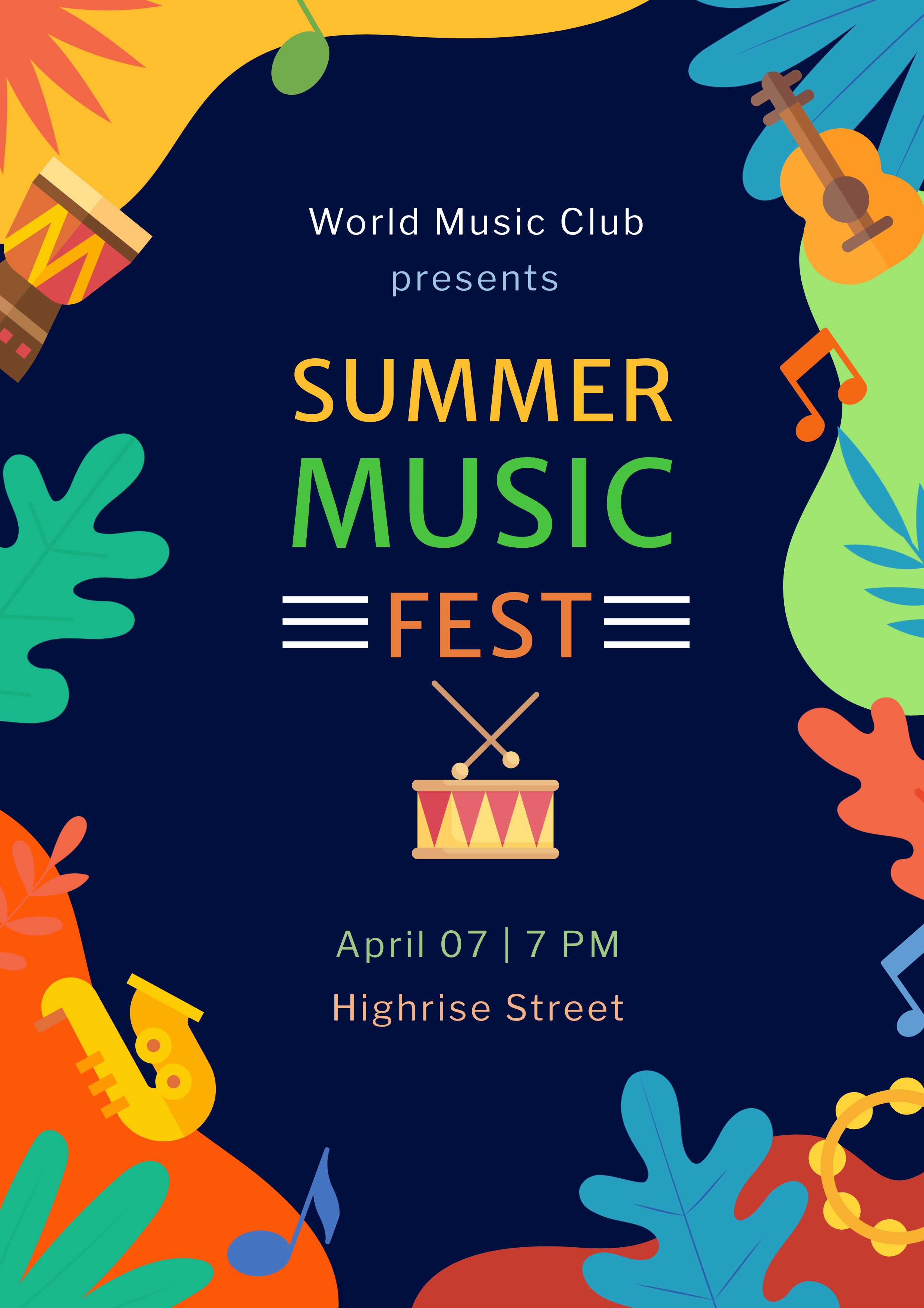 Get This Template and More
Use Color Overlay
If the image you used in your poster gets all viewers' attention, overlays will subdue the background. You can turn an intensely deep or bright image into a reserved background with a color overlay. It will also pop the text up. Use bold text and attractive fonts as an overlay on the poster to draw the viewer's attention.
Below is a Thanksgiving-themed poster design template with a powerful message in which a transparent layer highlights the text and neutralizes the background image.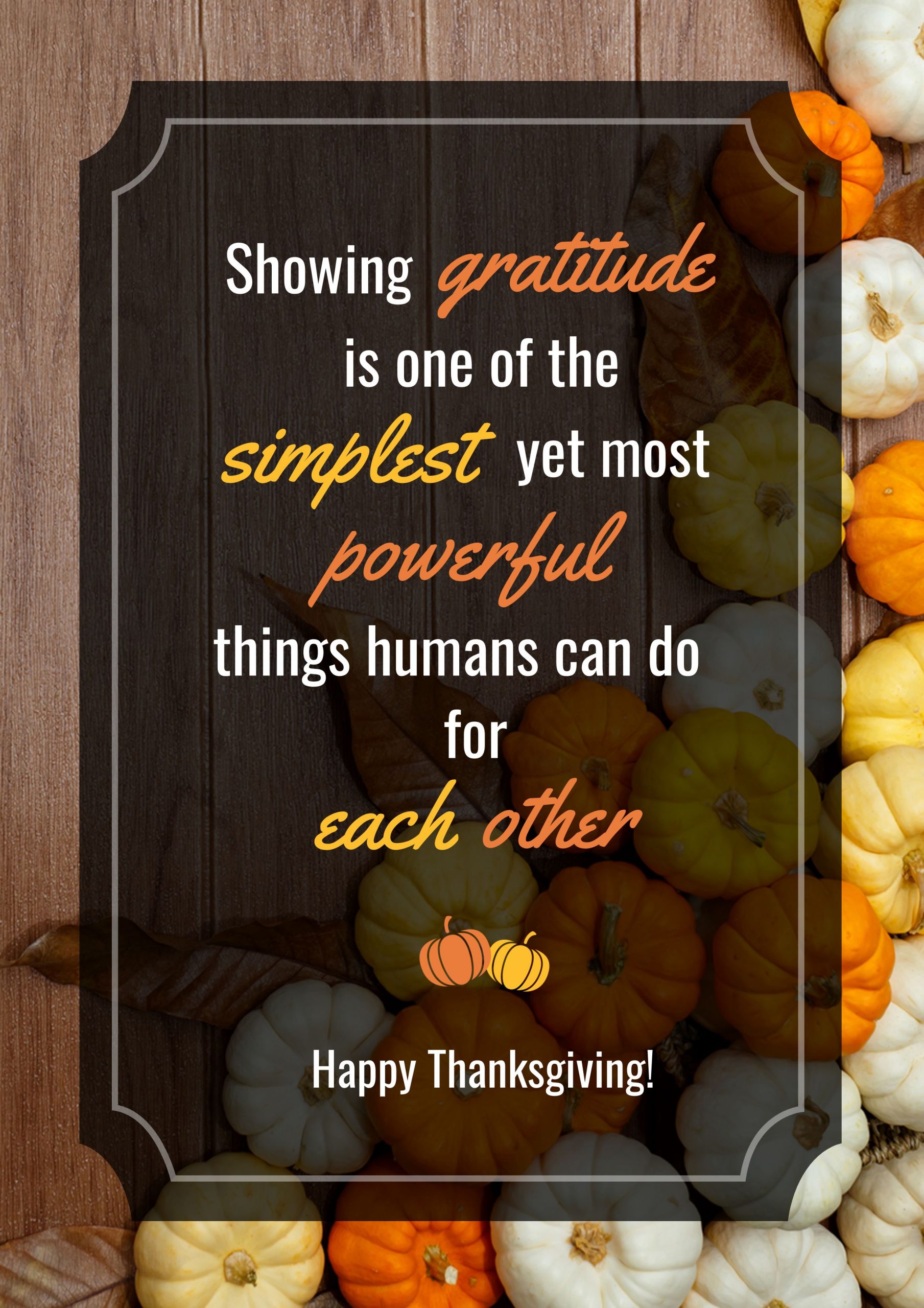 Get This Template and More
Check out the Best Color Combinations And How To Use Them.
Use Contrast to Work Like Magic
You can achieve contrast in your poster design in various ways. It makes certain elements stand out and grab your target viewer's attention towards it at a single glance.
You can use the concept of contrast between different design elements like:
Choose contrasting colors
Partner soft colors with loud pictures
Colors and typographies
Pair bold fonts with thin ones, and so on.
For instance, in the DocHipo template below, we've used two contrasting hues that stand out from the background.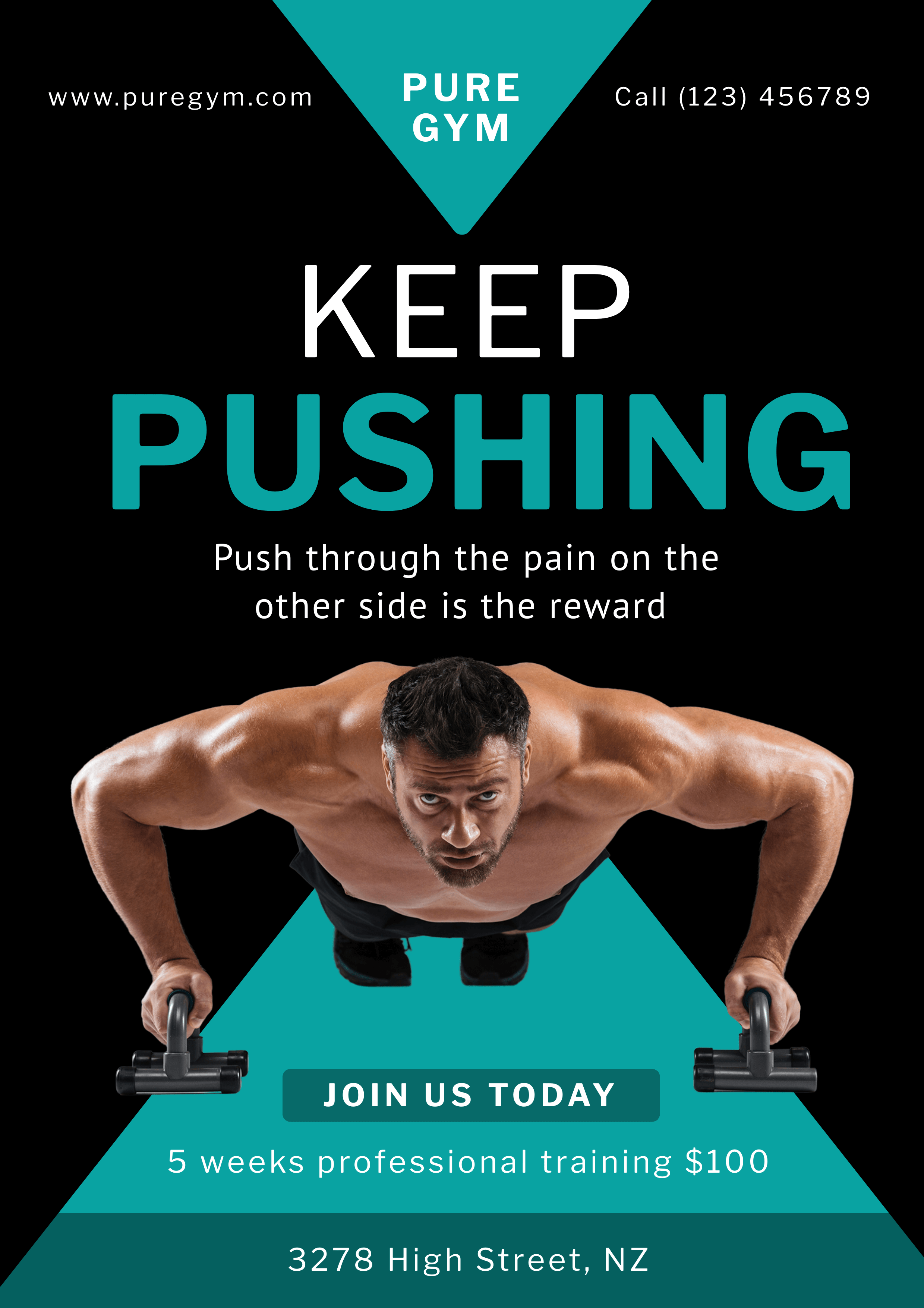 Get This Template and More
Adding the black silhouette of a woman on a contrasting-colored background has enhanced the entire poster design.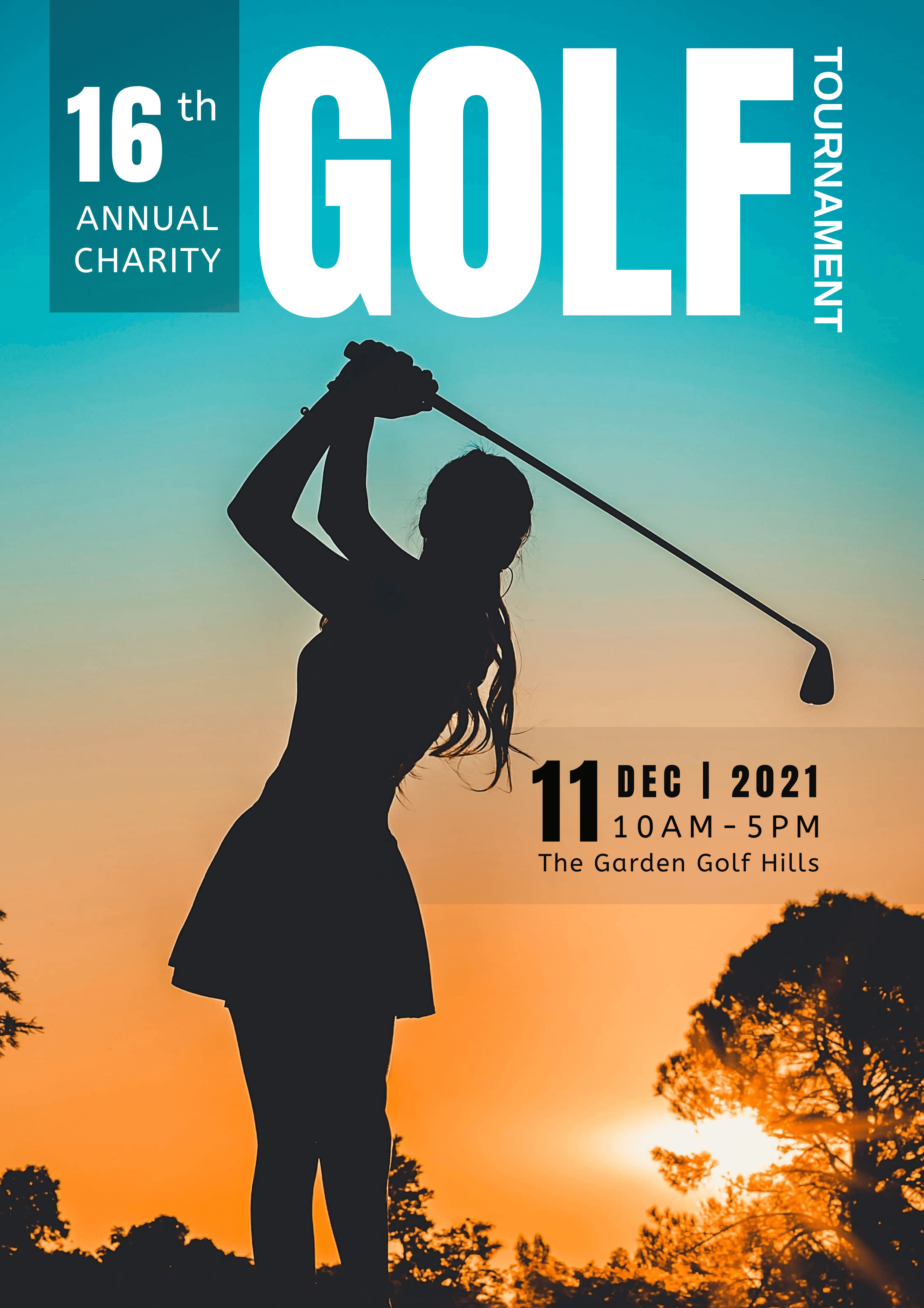 Get This Template and More
Try Out Different Font Combinations
Like any other design element, different fonts convey different emotions and vibes. Depending on the target audience, poster theme, or occasion, experiment with different fonts and stick to 2-3 fonts that best express them.
For more insights on this, you may read How To Choose Fonts For Your Design.
For example, look at how the brilliant use of different fonts creates a balanced poster design.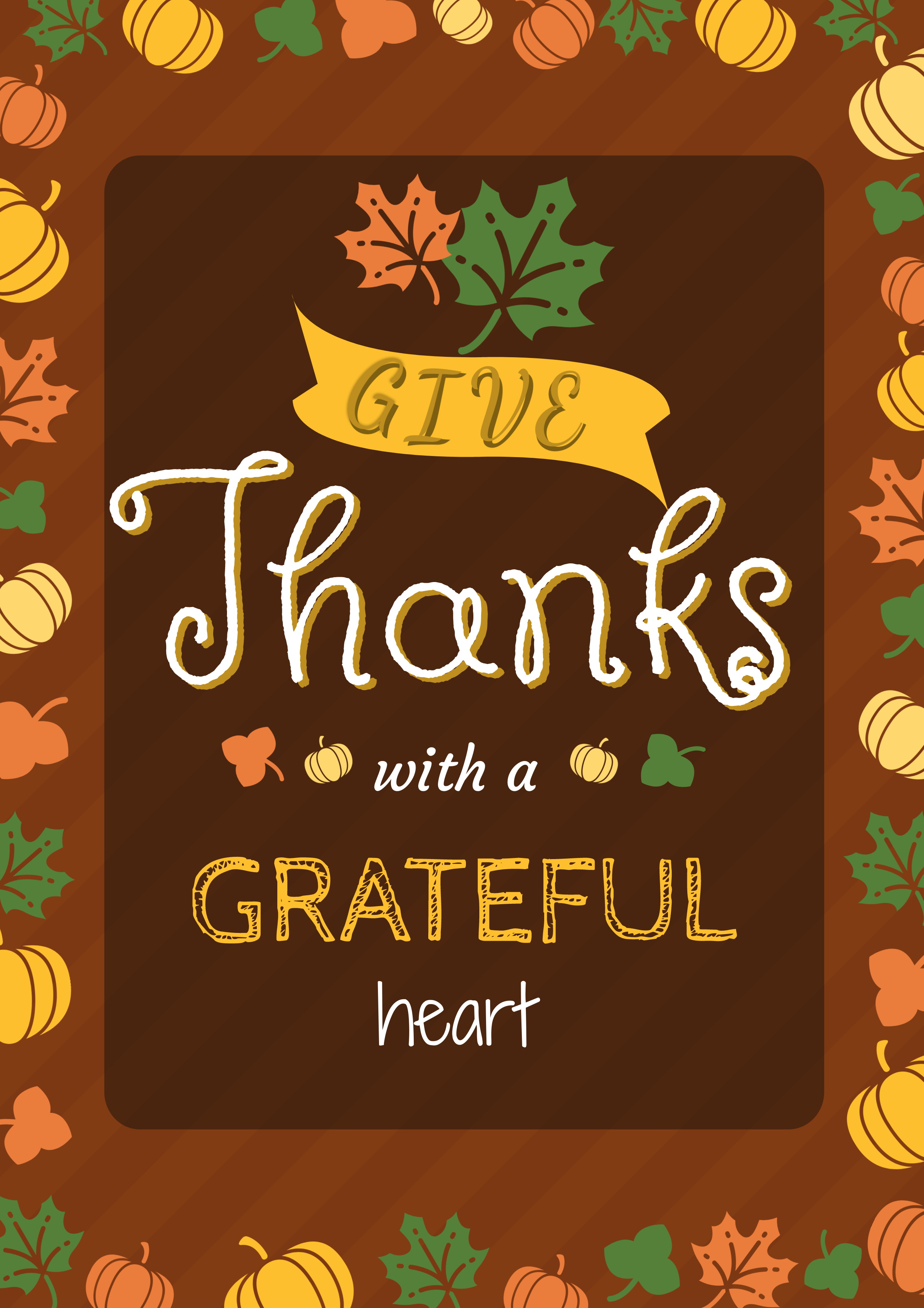 Get This Template and More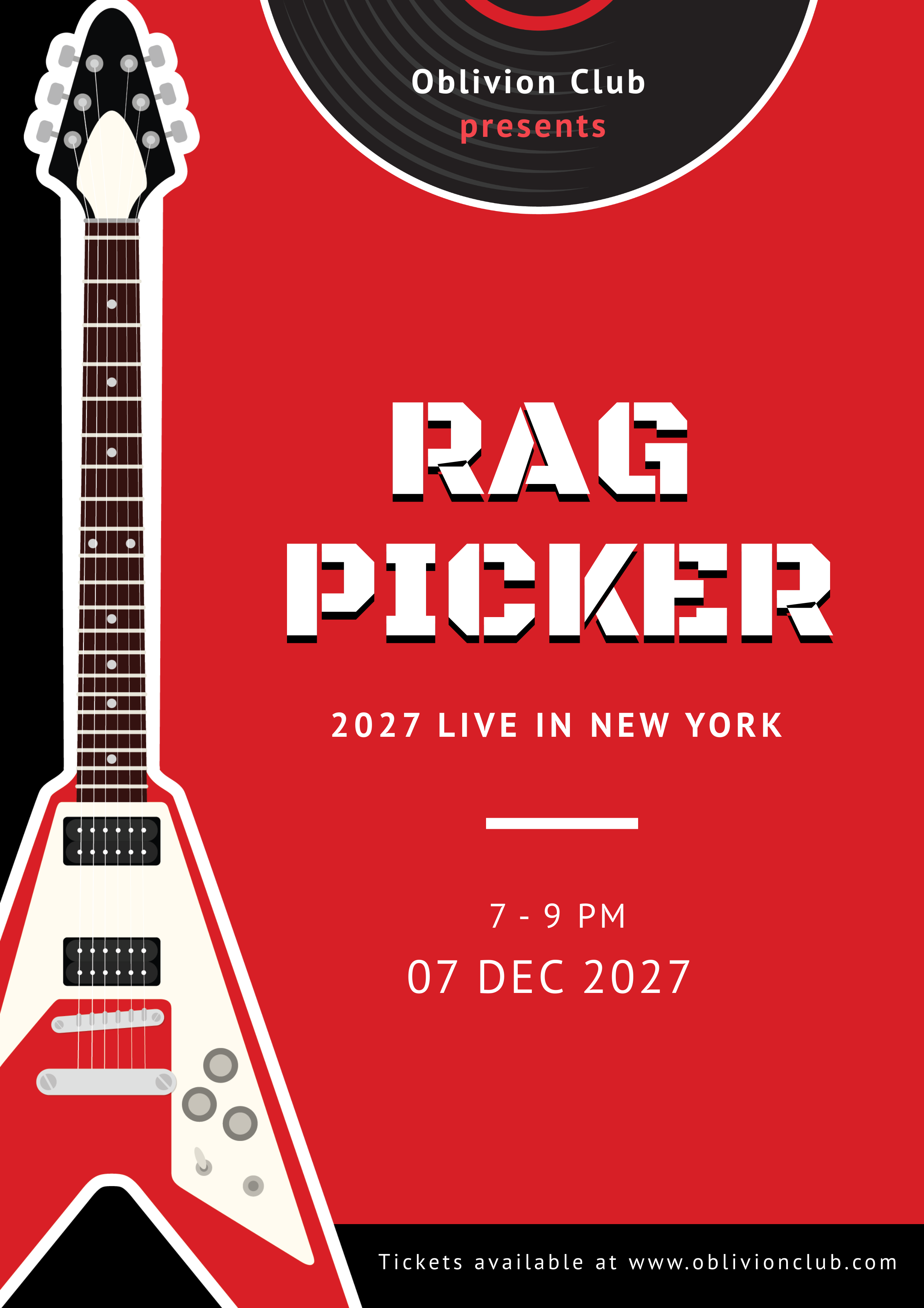 Get This Template and More
Experiment with Typography
Typography is the way you use the font. If your chosen font is not readable, your target audience will have difficulty consuming your poster's content. Think about the kind of impression you want to make with poster design on your target audience, and explore the world of typography.
Look at the undeniably eye-catching Jazz Festival Poster template below.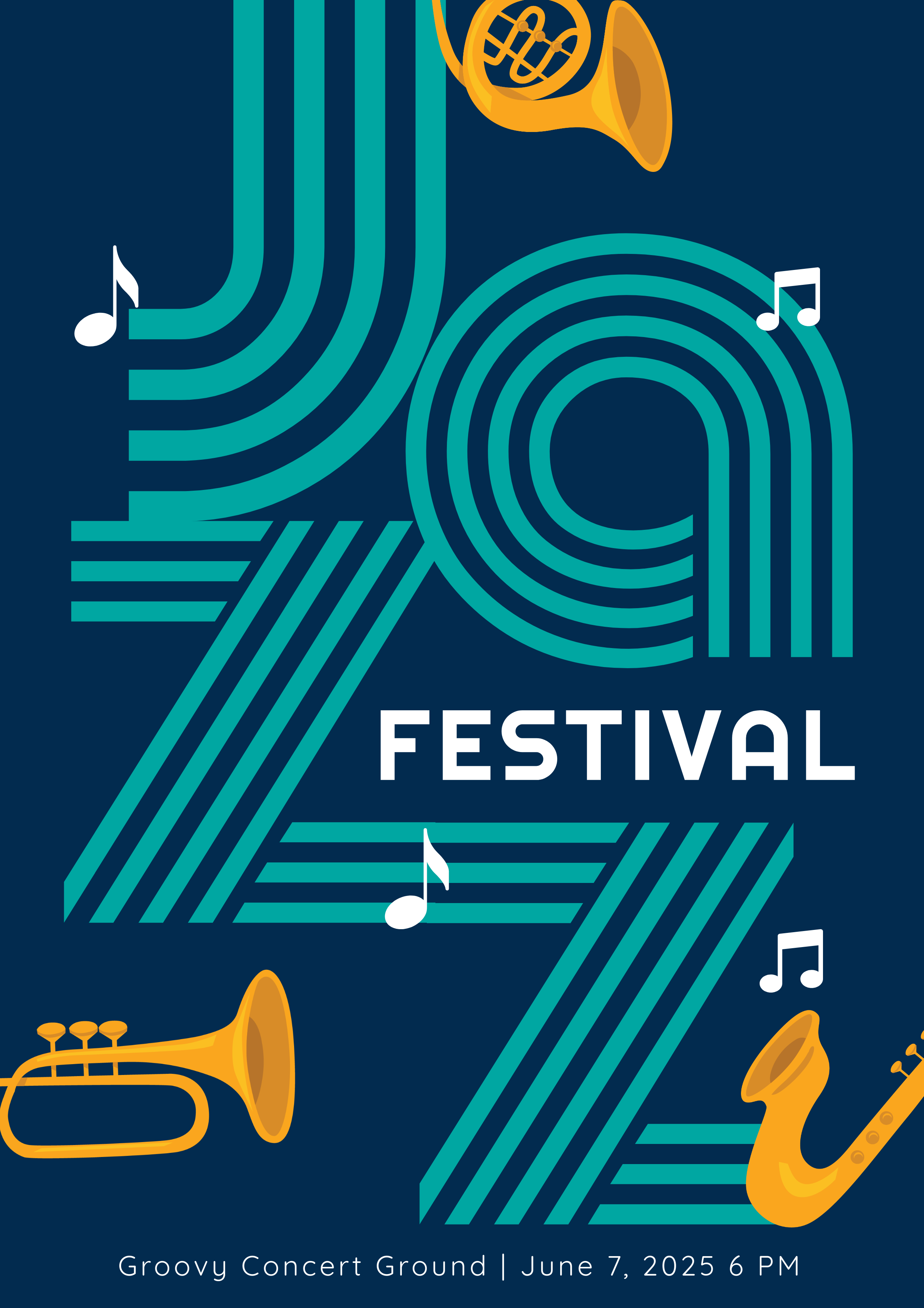 Get This Template and More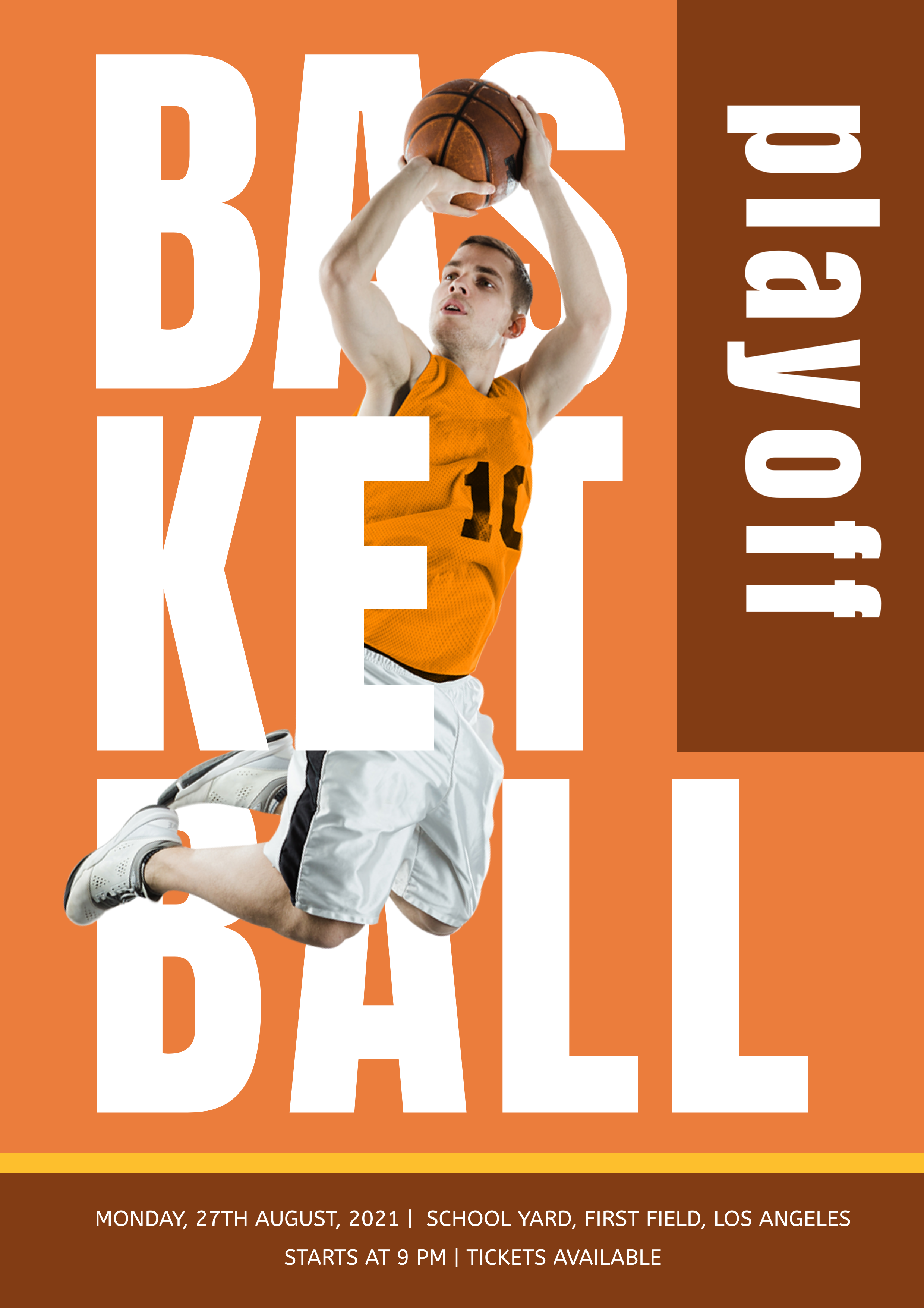 Get This Template and More
Check out How to Marry Design and Typography
Experiment with Shapes and Patterns in Your Poster Design
Another poster design idea is to try out different shapes and patterns to enhance it. Create moods and visual interest/ impact with shapes. You can leverage shapes to contain text in it. Create an interesting composition by combining different shapes.
The use of shapes in the New Year poster design has added a fun element, welcoming the new year with a cheerful vibe.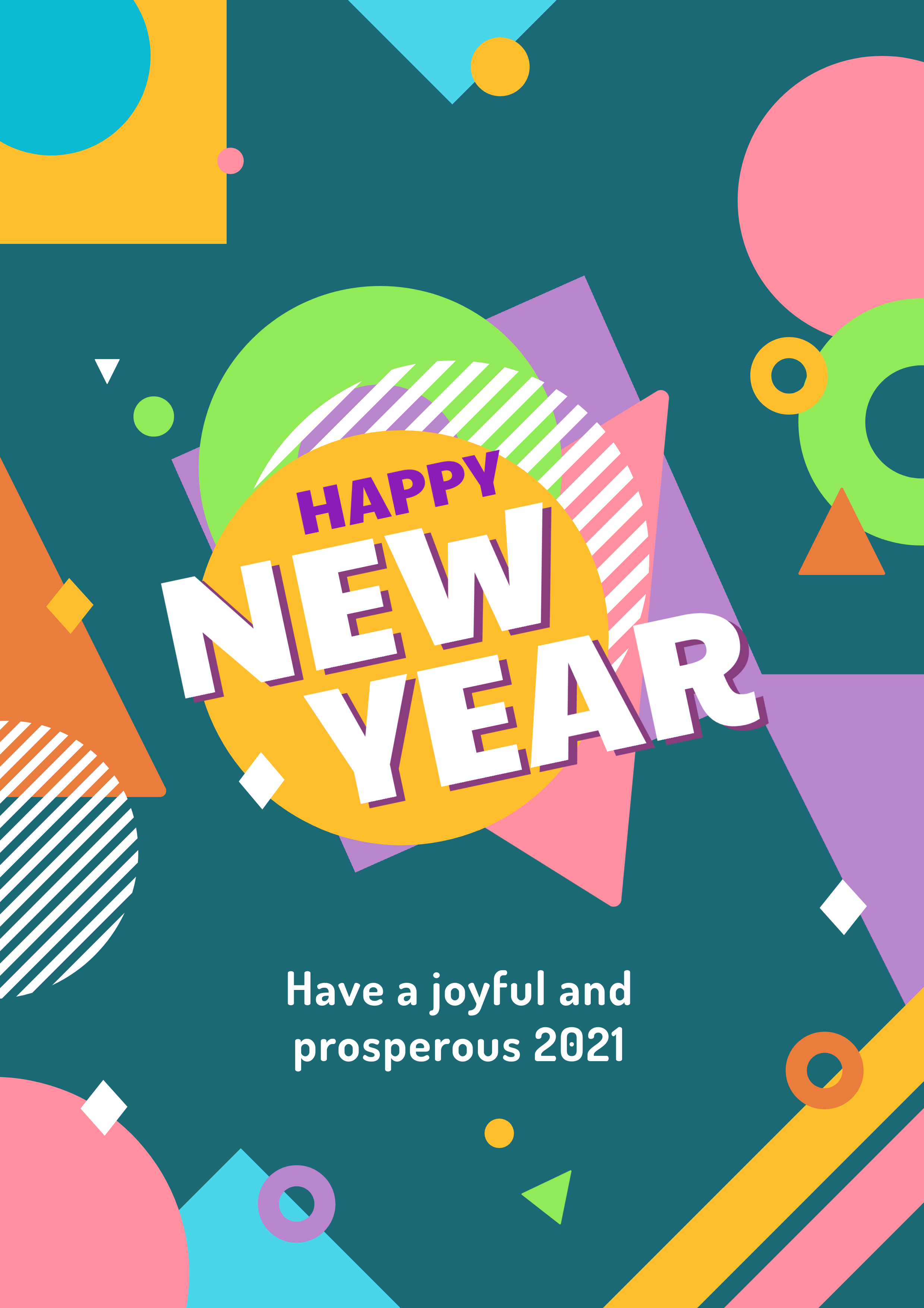 Get This Template and More
Look at the beautiful pattern on the poster design template by DocHipo, which resembles a Christmas tree.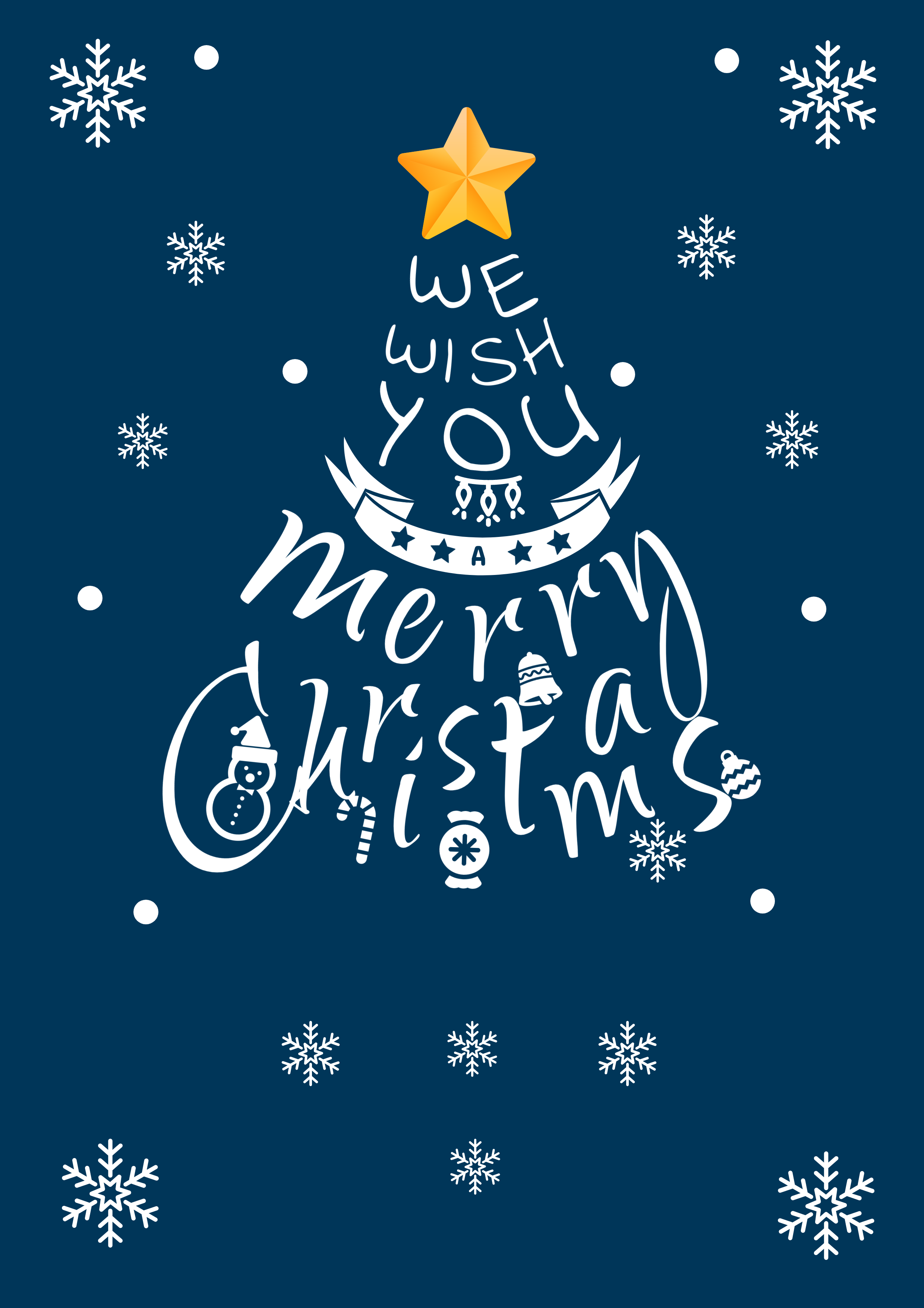 Get This Template and More
Layer Different Elements in Your Poster Design
Layering can create depth and dimension. Look at the composition, where a text is placed behind the image and the rest are in front of the image.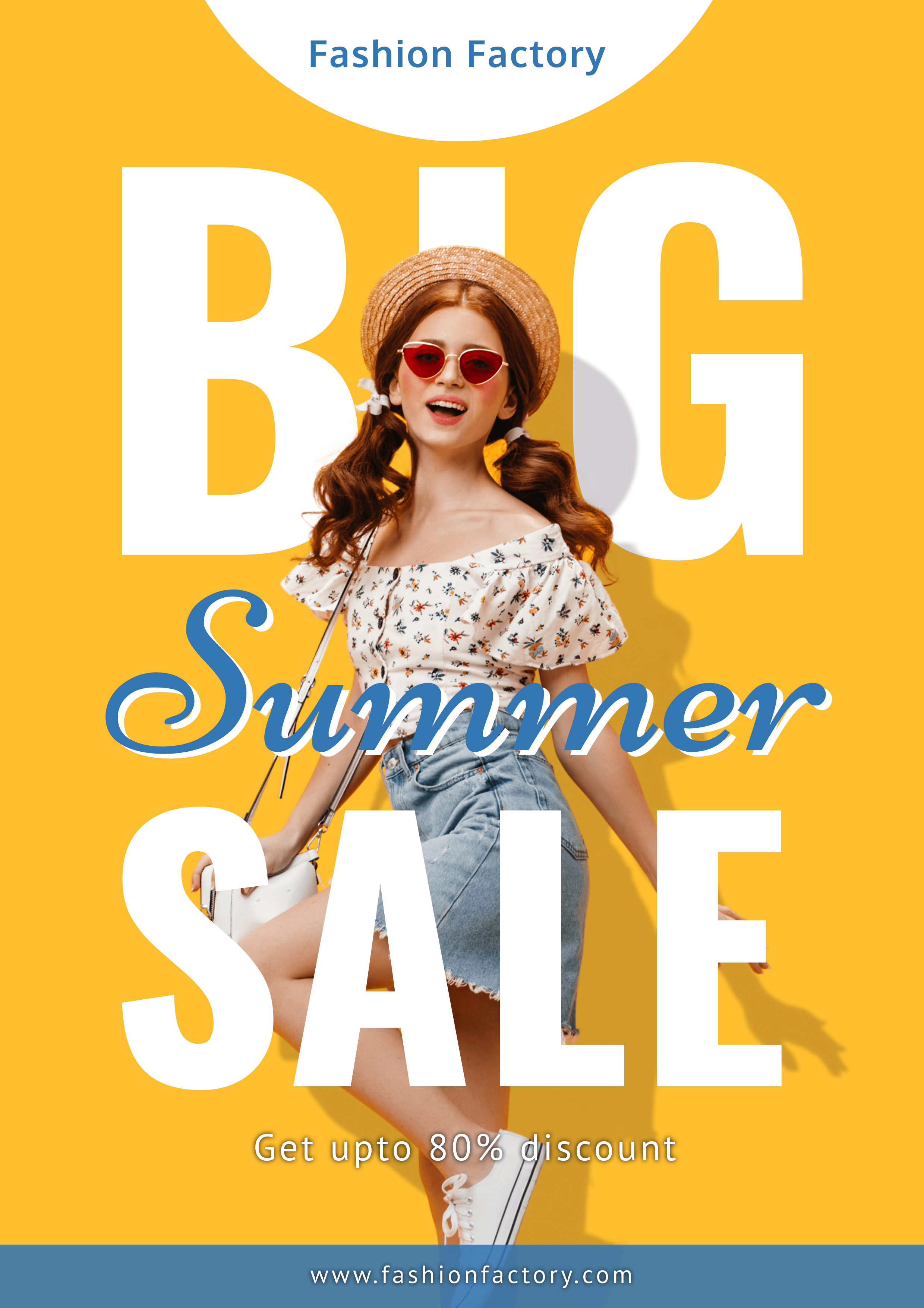 Get This Template and More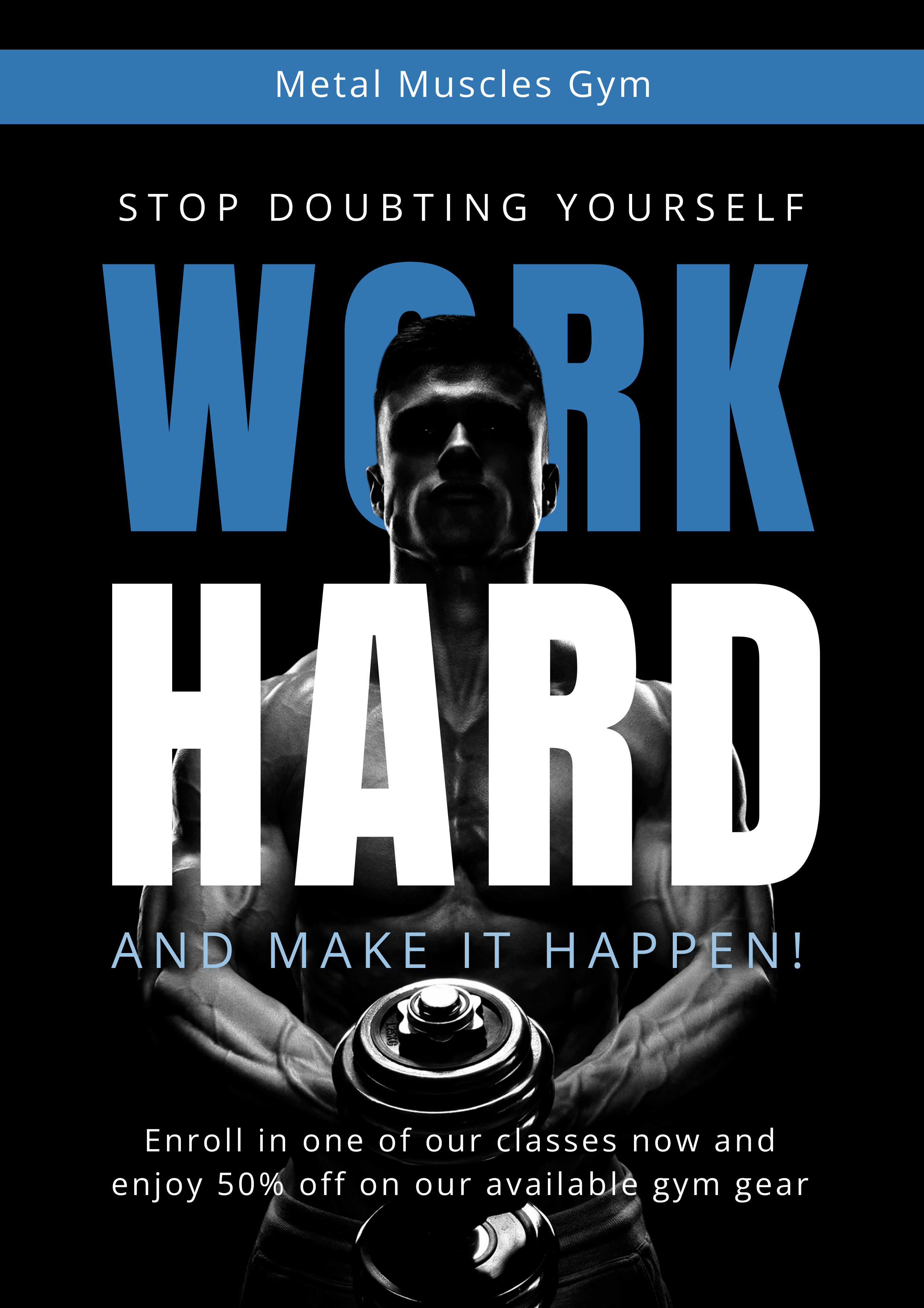 Get This Template and More
Make a Consistent Page Margin Width with a Twist
Creating your poster design with a consistent margin width will give it a professional and organized look. Look at the poster encouraging people to join and celebrate the New Year Party.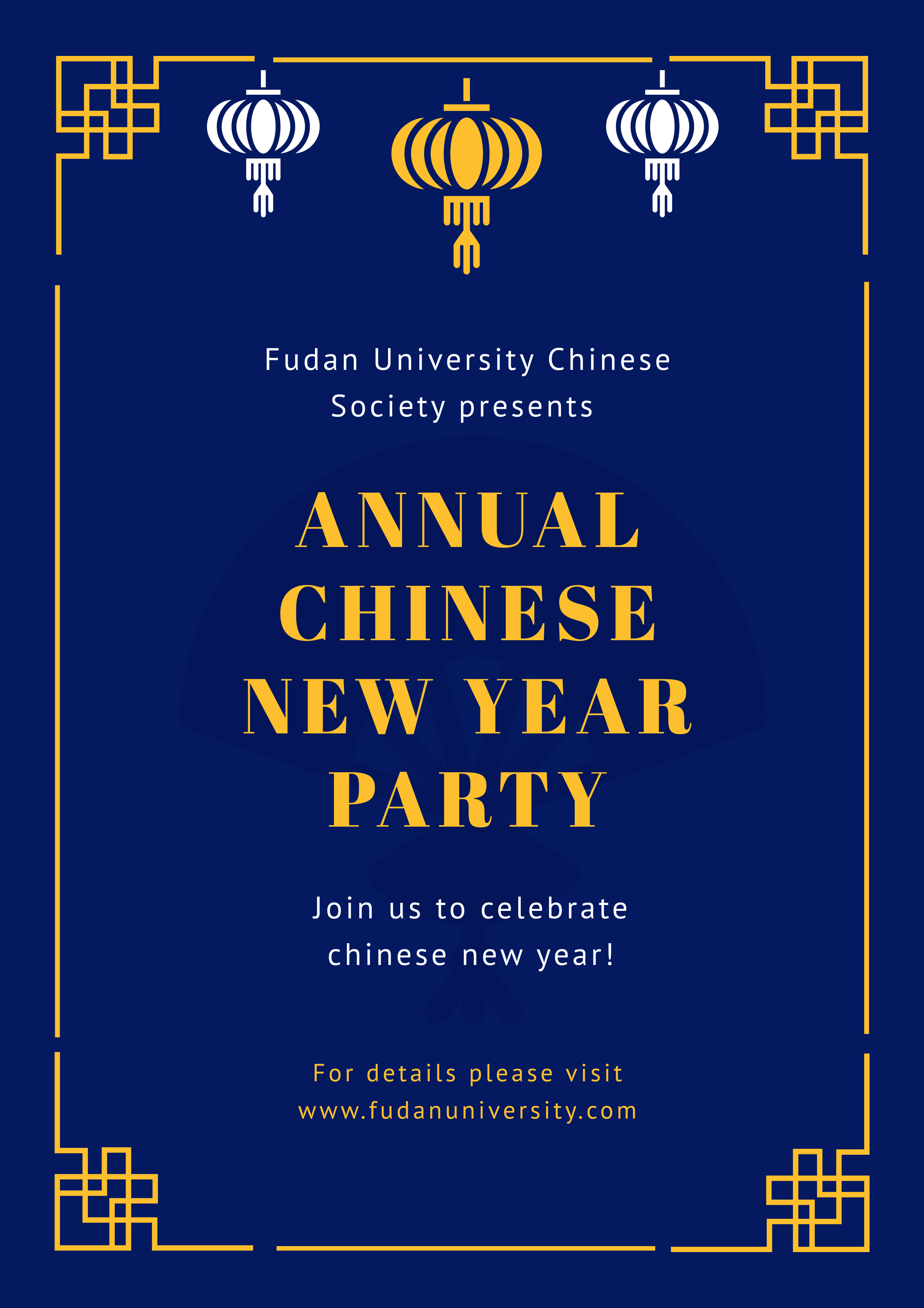 Get This Template and More
Design Your Poster to Evoke Emotion
Use any design elements, like images, illustrations, etc., that are powerful enough to evoke certain emotions like joy, happiness, excitement, nostalgia, etc. This will make your target people or anyone who sees your poster more likely to share and engage with it.)
The image in the template below creates a happy and loving family feeling.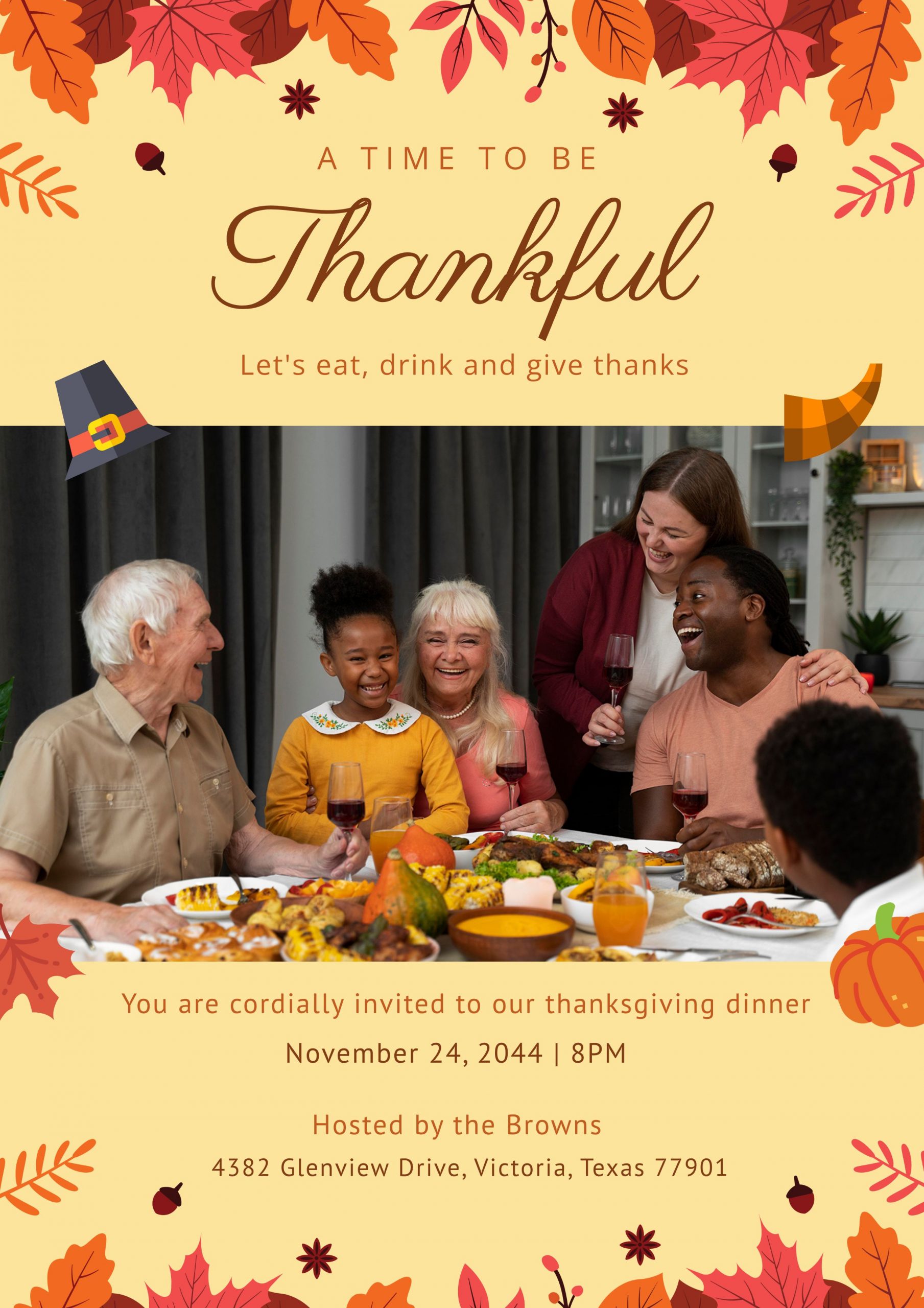 Get This Template and More
Make Your Key Information Easily Noticeable
If you are hosting an event or advertising your services, ensure that the location and your contact details are easy to read, even from a distance. Your message should be visible even if you're making people aware of something.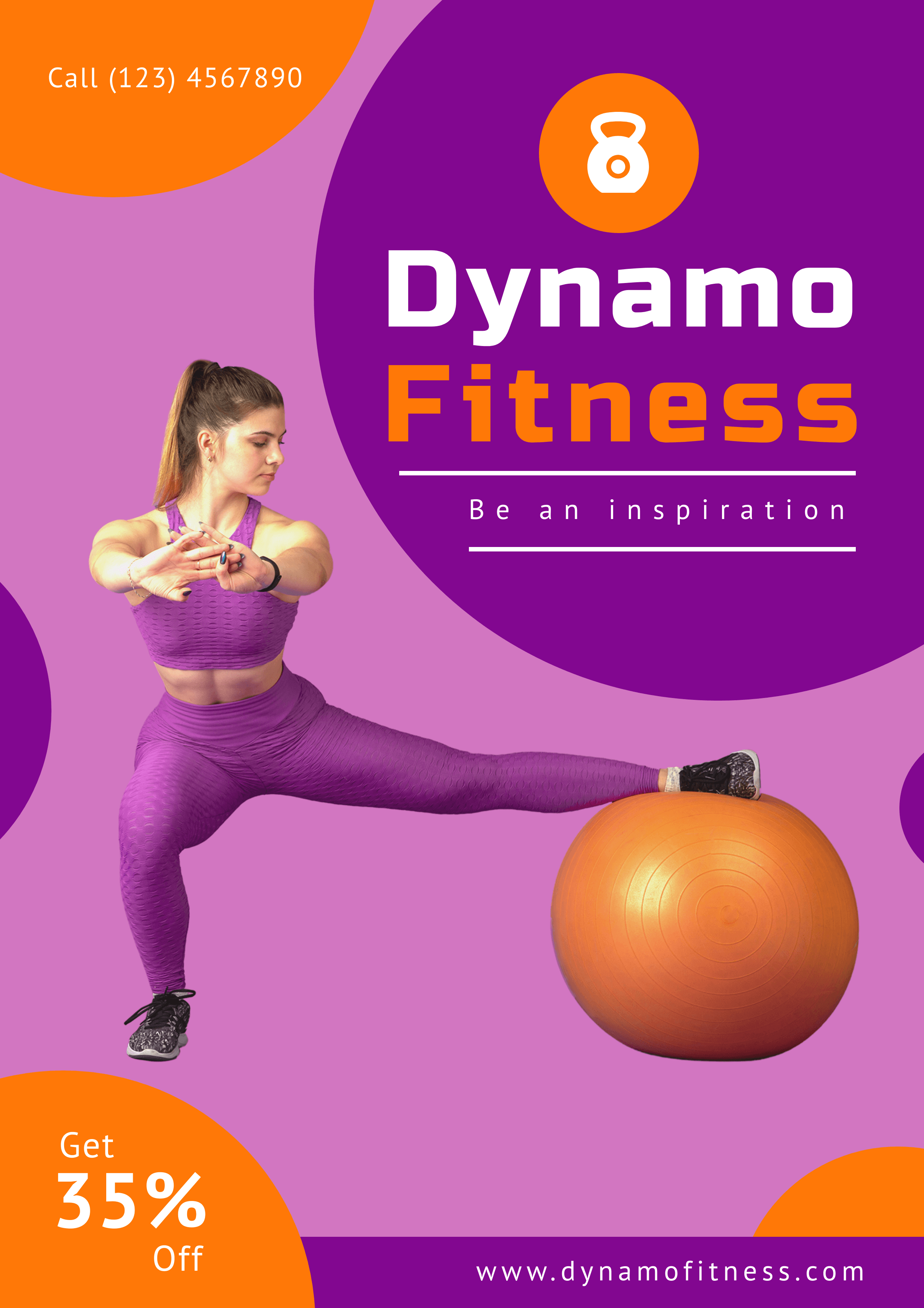 Get This Template and More
Think Differently
Designing any document is about innovation and thinking from a new perspective and angle. so this poster design idea is to think out of the box.
In the Math Tutoring DocHipo template below, we've not used visuals like a student, teacher, book, notebook, etc., to represent maths. Think about what else could be used in the poster design to communicate that it's related to maths? Formulae and equations, right?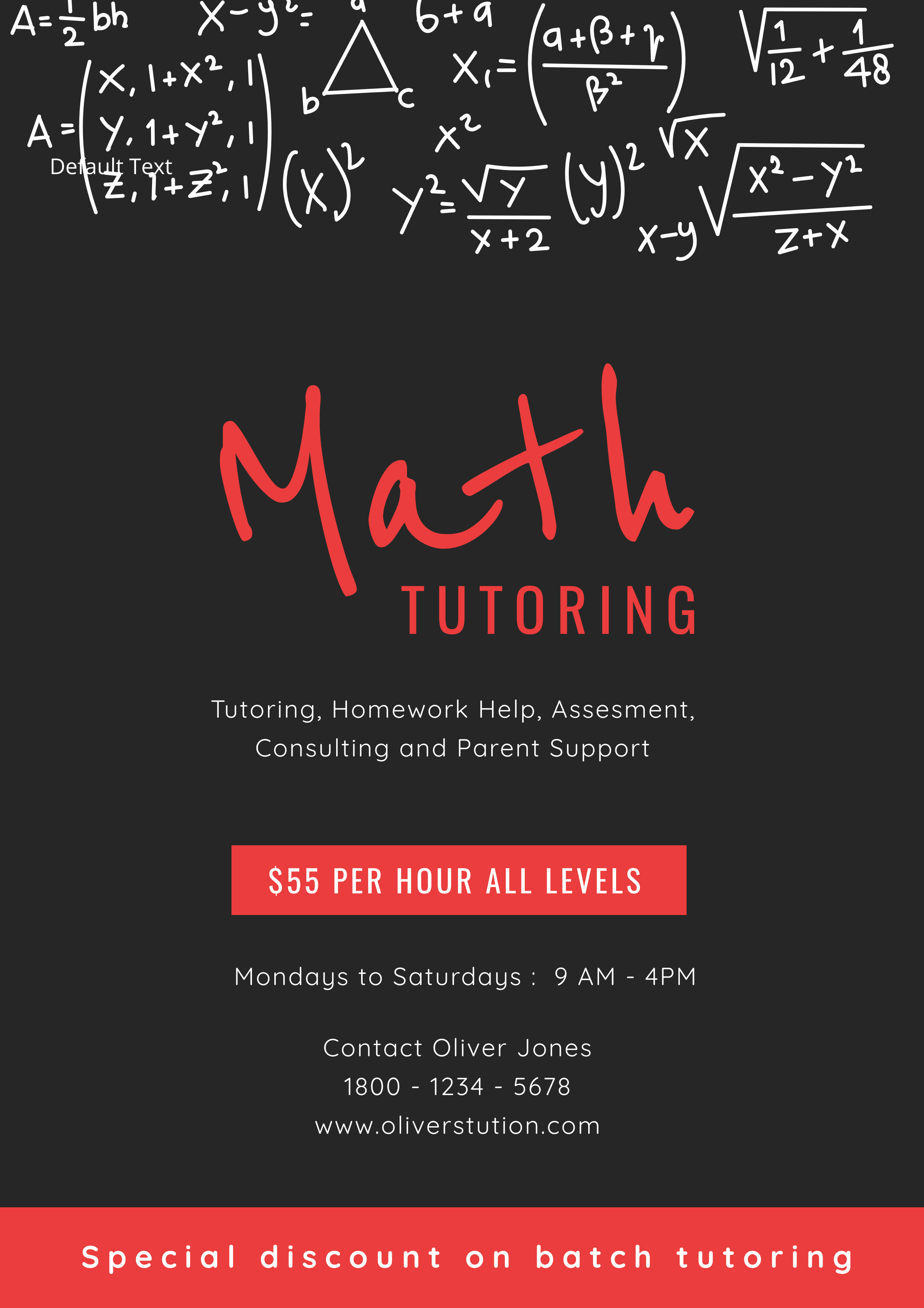 Get This Template and More
Create an Atmospheric Feel
If you're promoting any event through your poster, ensure the viewers feel the event's vibe. Let them get a sense of that atmosphere and make them feel that they can't afford to miss out on your event.
The attractive DocHipo Music Poster templates create two different musical moods and atmospheres.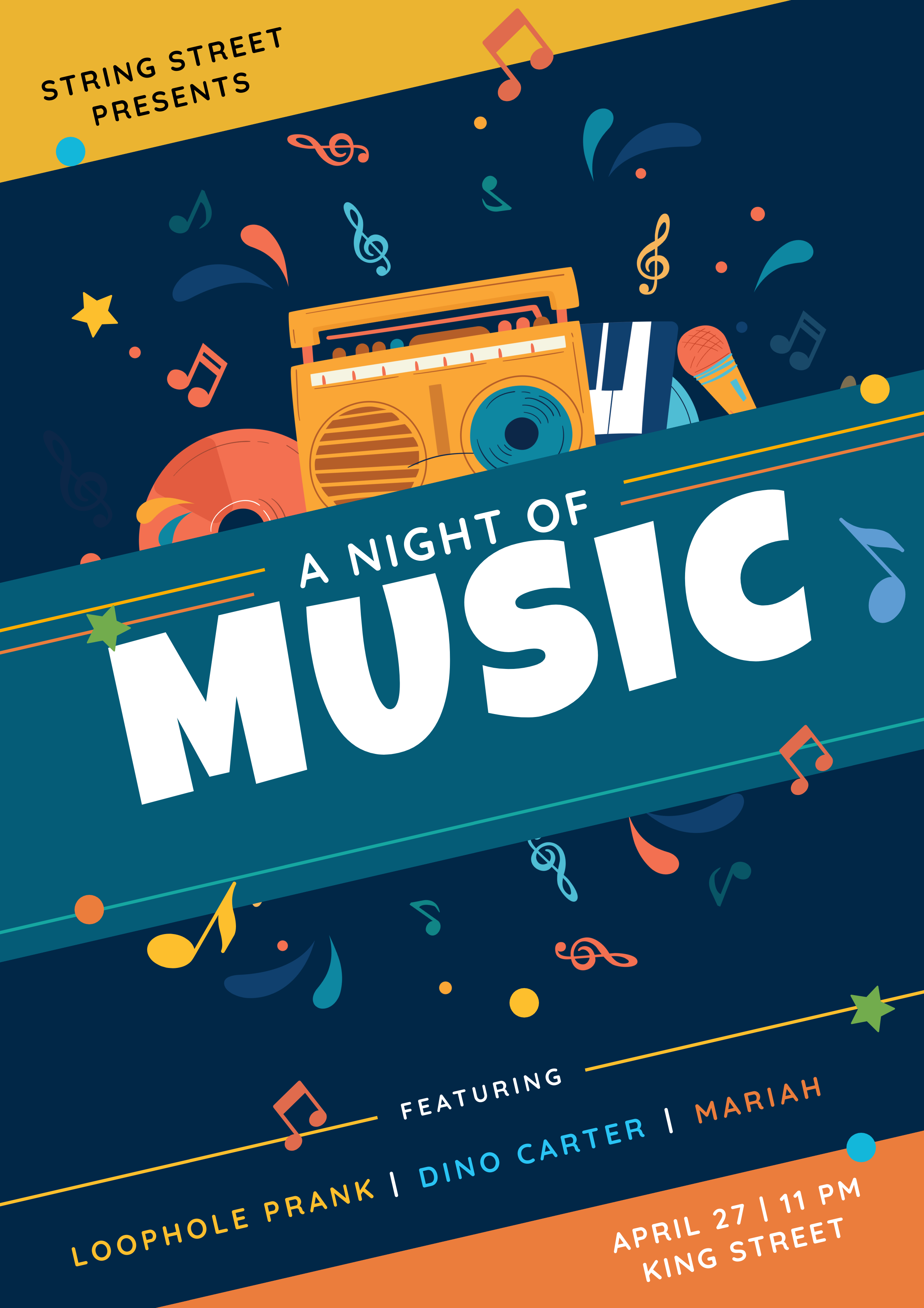 Get This Template and More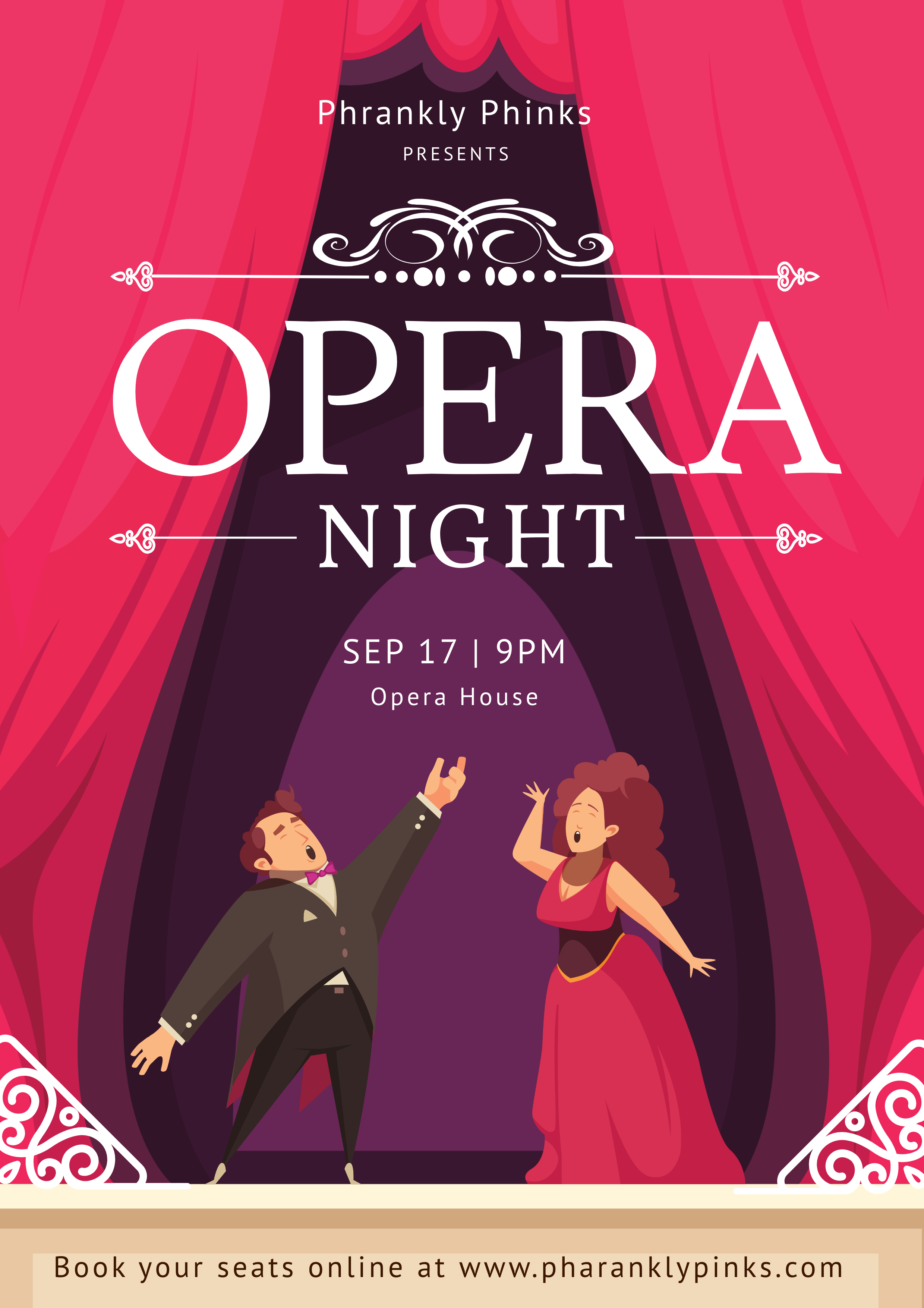 Get This Template and More
Further Reading
Remove Unnecessary Design Elements
You don't have to use the entire canvas when creating your poster design if it doesn't make sense. You can convey your key message even with a minimalist design.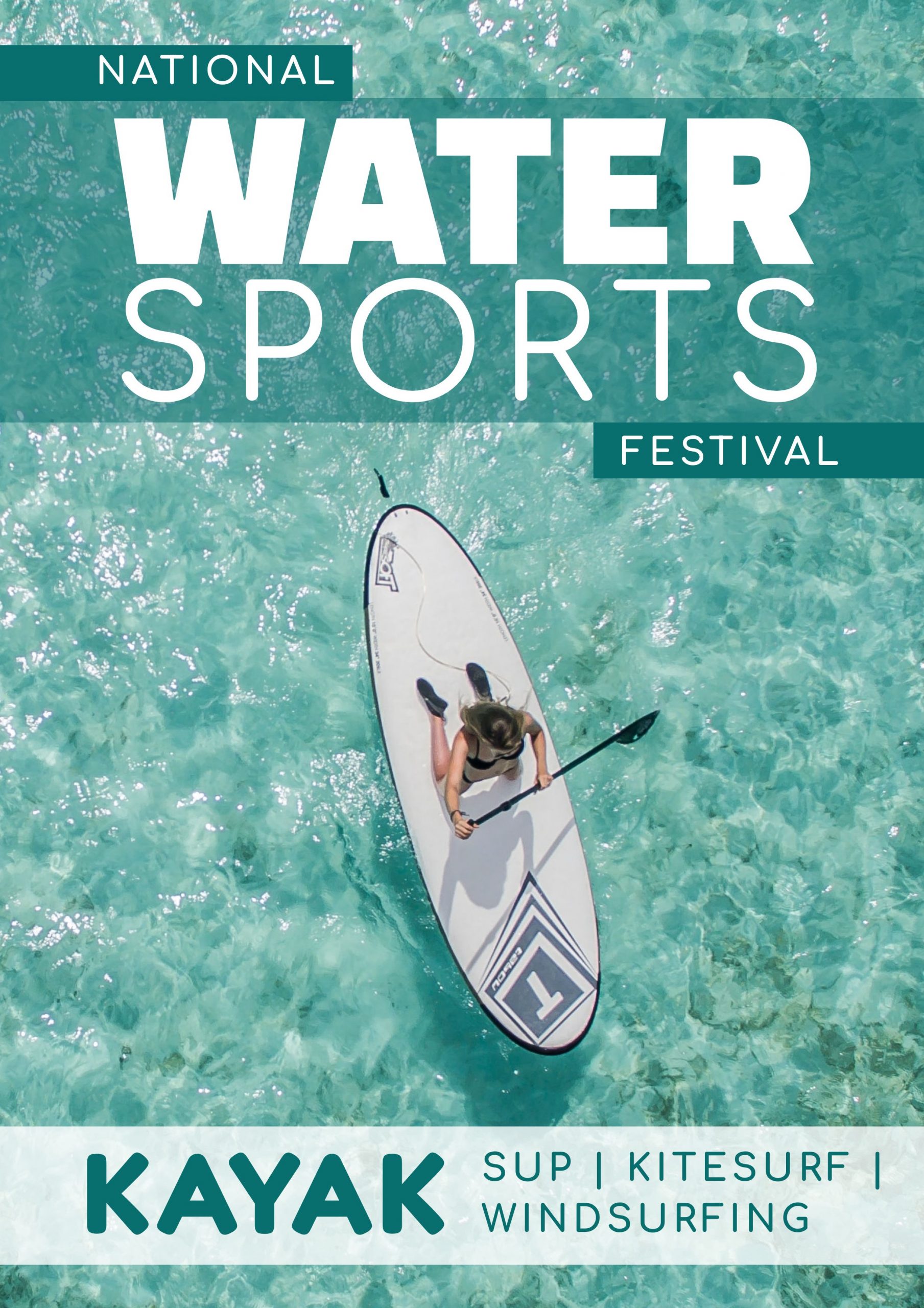 Get This Template and More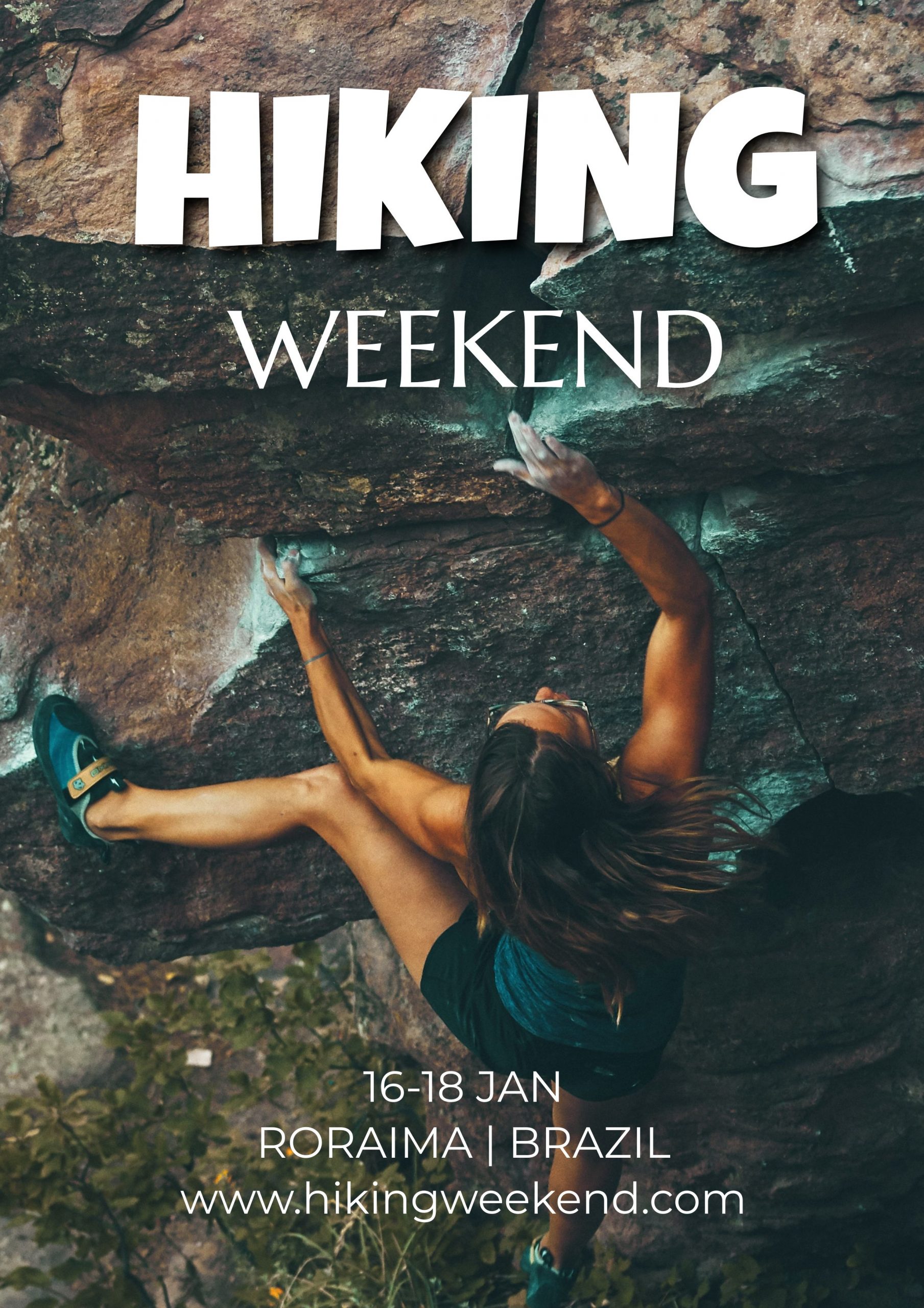 Get This Template and More
Look at the Poster templates offered by DocHipo to amaze your target audience.
Last but not least, refer to this video below for guidance on how to create stunning posters in DocHipo.
Now It's Your Turn
Congratulations! You made it to the end of our list of poster design ideas and expert-designed DocHipo templates as examples. I hope they got you inspired. To kickstart your design process with all these poster design ideas, sign up to DocHipo and make the best of the templates. You can also implement your ideas and add your personal touch while customizing with the design widgets of DocHipo. So, boost your brand or business by creating memorable and effective poster designs.
Also, do let us know which of the poster design idea from this post you loved the most?