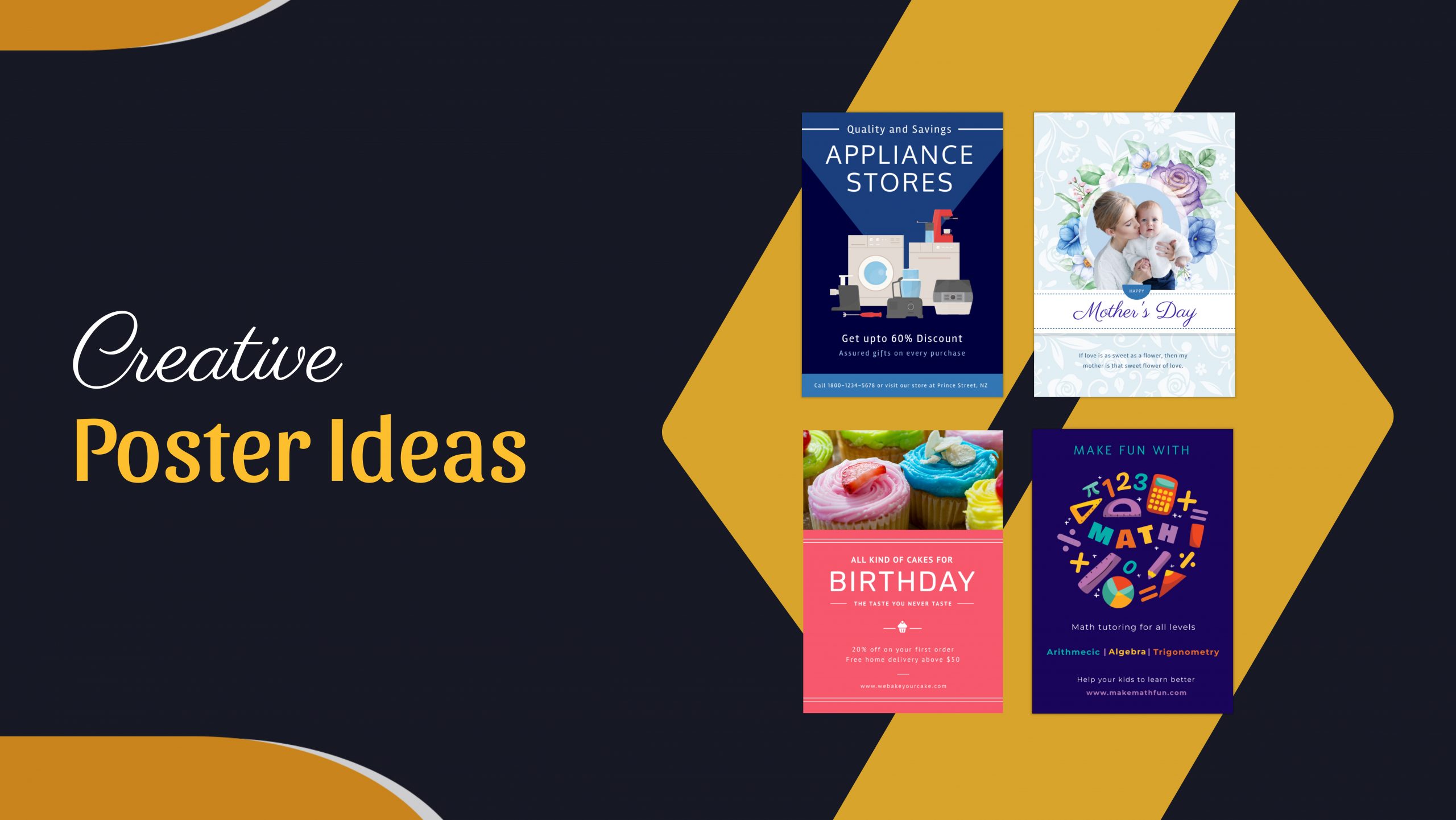 25 Creative Poster Making Ideas with Templates and Design Tips

Last Updated May 13, 2023
Are you struggling to make your poster stand out in the crowd of similar others?
How you present your products or services to your potential customers, showcase the anticipation of an event, and most importantly, how you make people pause to look at your poster thoroughly – a lot of planning and creative thinking goes behind it.
Since emotion is one of the critical factors in people's buying decisions, your poster must evoke emotions. Solid knowledge about your target audience mixed with a bit of creativity is bound to bring you the desired results.
Designing a poster from scratch can be frustrating as you must strike a perfect balance between all the necessary elements. But it can be exciting when you get a foundation to work on and the appropriate design elements complement your branding.
What if we take the load of coming out with new ideas and flood you with creative poster ideas?
In this blog post, I'll share twenty-five creative poster ideas that pique the curiosity and excitement of your target audience and compel them to invest in your products or services or join the event you're hosting. Along with that, you'll get templates to implement the ideas immediately.
If you're unsure whether you should include posters as a part of your advertising mix, let's first understand how posters can help businesses.
Why are Posters a Good Marketing Strategy?
As posters are exhibited publicly, you can cost-effectively reach a broader audience. You may need to make people aware of your new product or service offerings, inform them about your special offers, generate buzz for your upcoming event, or support a sentiment (such as patriotism) or social cause (like pride month). A thoughtfully crafted poster acts as a catalyst that enables you to arouse your target audience's compassion.
When you incorporate your branding, using your brand's logo, signature colors, and other elements specific to your business, your target audience will recognize it instantly. So it helps in increasing brand awareness and recognition.
What is a Creative Poster?
A creative poster is a poster where you convey your message in a unique style. How you craft your copy and use different design elements speaks for your brand and stands out from others.
If you apply cutting-edge graphic design to your posters, it'll never fail to leave a lasting impression in your target audience's minds. Apart from showing the creative side, it'll give your brand or business a professional look and feel.
If you wonder, "How can I add creativity to my poster?" read it till the end for many creative poster ideas.
Creative Poster Design Tips
Here are some poster design best practices that you should keep in mind:
Know your ultimate goal with your poster. Depending on the poster context, plan ahead which kind of design elements (illustrations, icons, etc.) you will use and what vibe you wish to spread. Then experiment with the creative poster ideas (shared below) and stick to the one that looks best. All the elements in harmony should speak your key message.
Consider the location before starting to create your poster, as it'll impact your design choices. Suppose your poster will be used on a wall; you need to choose a color to include in your poster that will contrast with the wall's color.
Include high-quality images that instantly grab the viewers' attention. You may use DocHipo's stock images or your own, especially in the case of your product advertisements.
Prioritize the readability of your poster text. People should be able to read through your poster from a distance; otherwise, they'll walk past it. Use large and bold fonts and appealing typeface for headlines.
Each element in your poster matters and should get the viewers' attention. Create some contrast so they're visible from a distance.
Maintain a visual hierarchy in your poster design so your viewers can first see the core message.
Craft a Call To Action that compels your audience to take action.
Each element in your poster should have its own free space to breathe. The image, copy, and graphic elements should not overlap, making the design clumsy.
Don't go overboard to showcase your creativity. You can be creative, but don't compromise on the functionality of your poster.
Creative Poster Ideas with Templates
Now comes the most exciting part. Observe every detail of the creative posters to create your own.
1. Let the Background Image Make the Noise
Let your background image dominate the poster design. It must be of high resolution to catch the eye from a distance.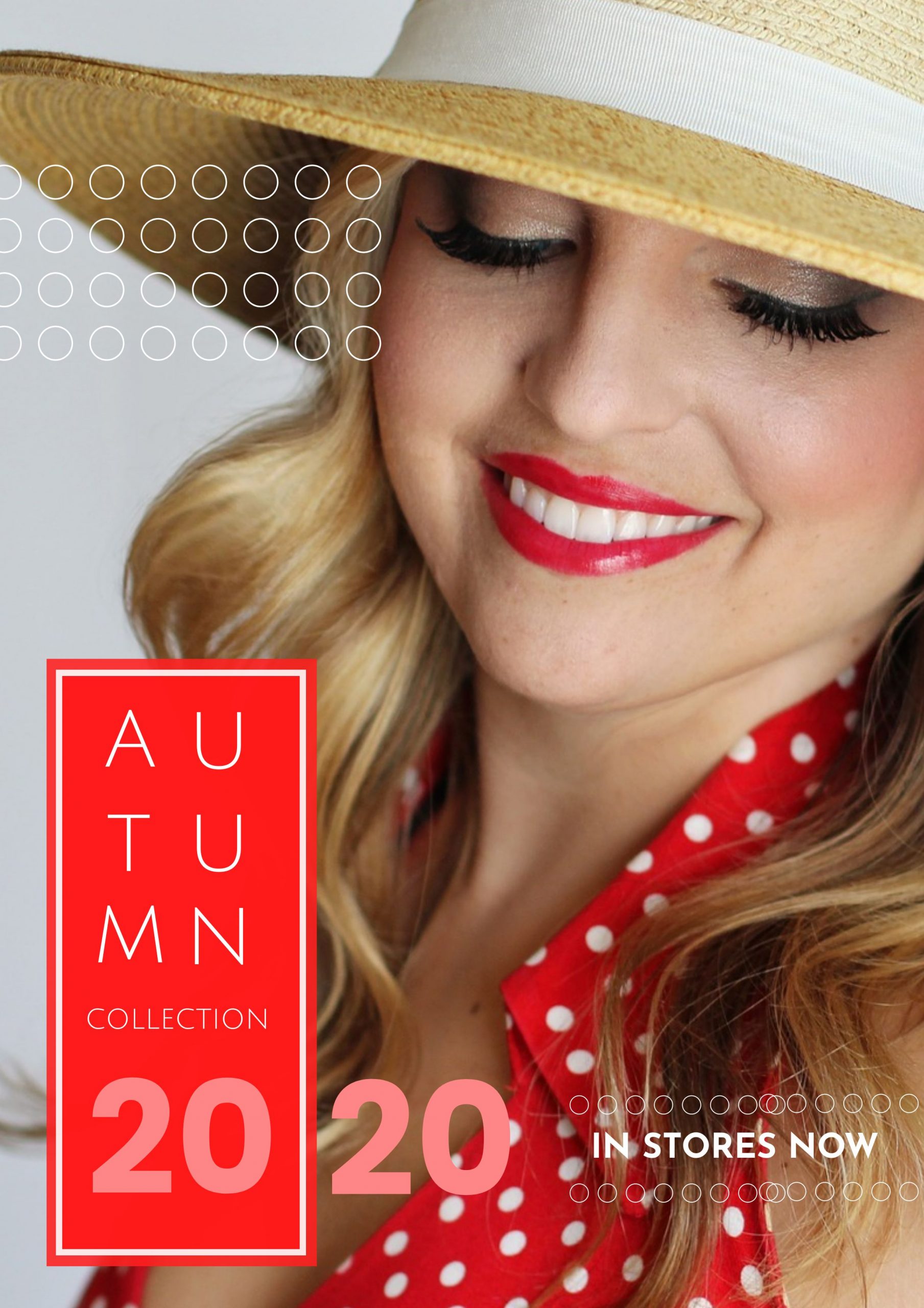 Get This Template and More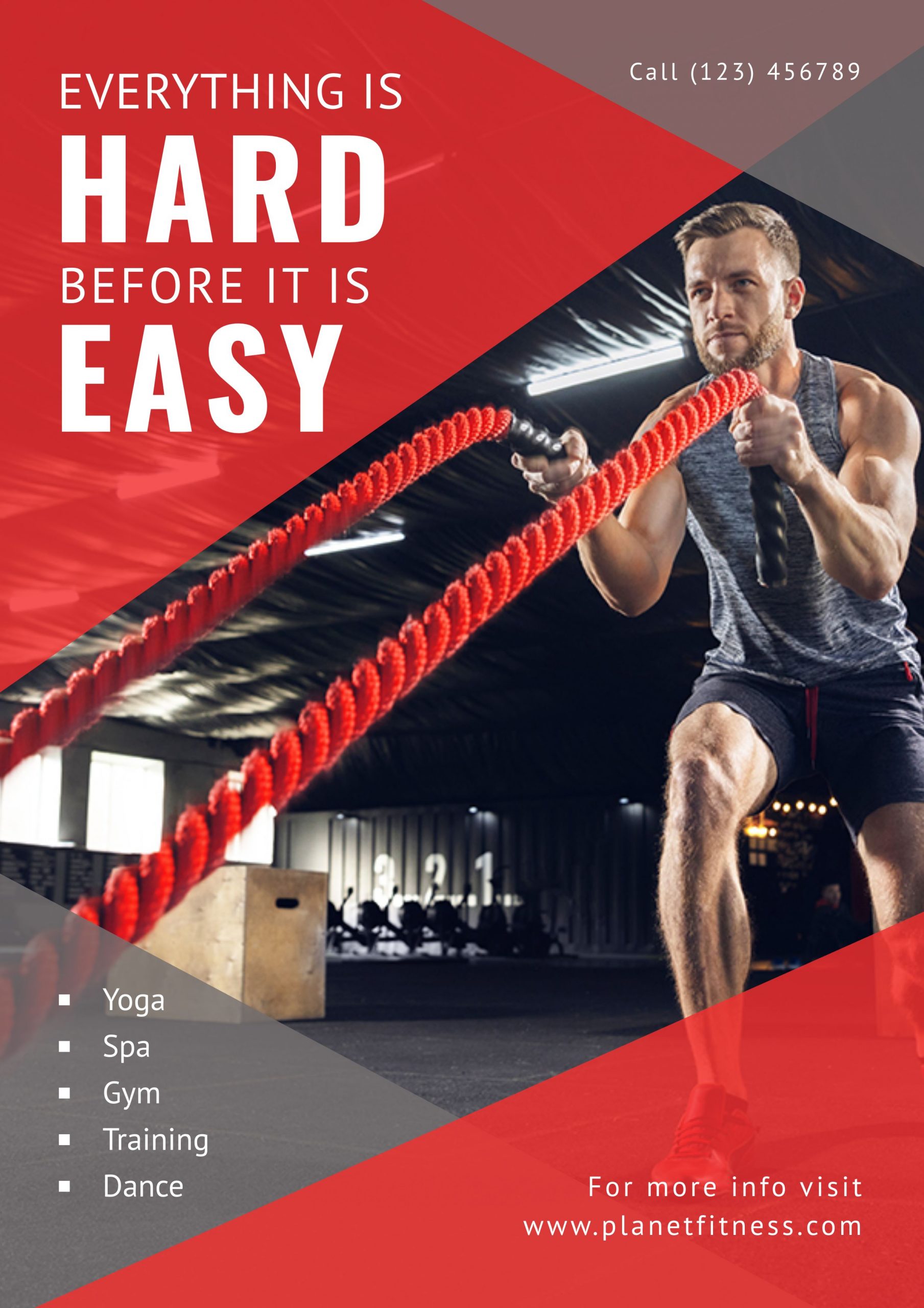 Get This Template and More
Watch our demonstration on uploading images in DocHipo.
2. Play Around with the Background Texture
You can experiment with the background texture that gives your viewers the feel of what you're advertising for.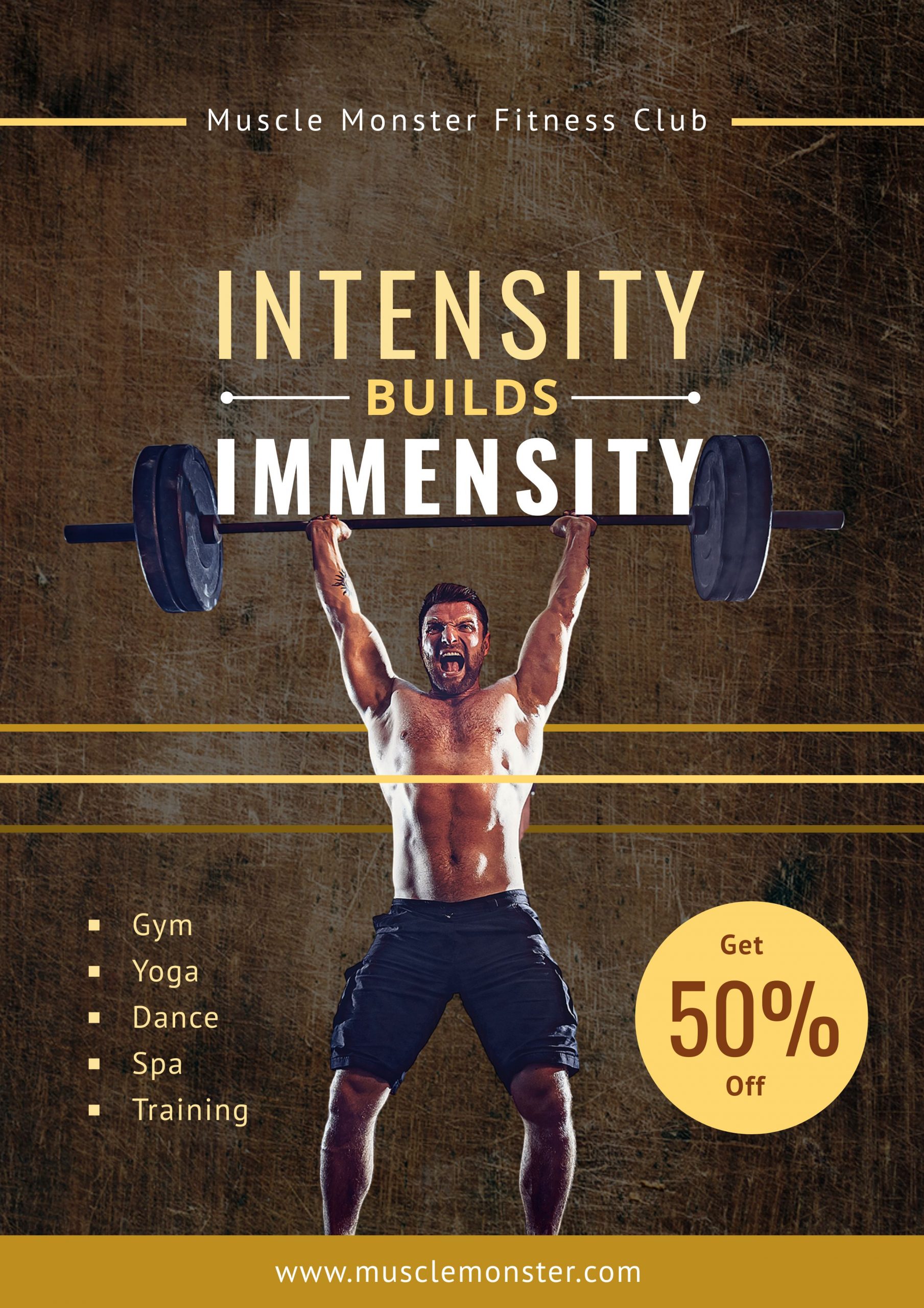 Get This Template and More
Learn how to create a stunning background in DocHipo.
3. Create a Shape with Text and Design Elements
Think of the design elements like icons, stickers, shapes, etc., relevant to your poster's context. Then arrange them in such an order that it forms a shape.
For example, a Christmas-centric design element collection creates a Christmas tree's shape.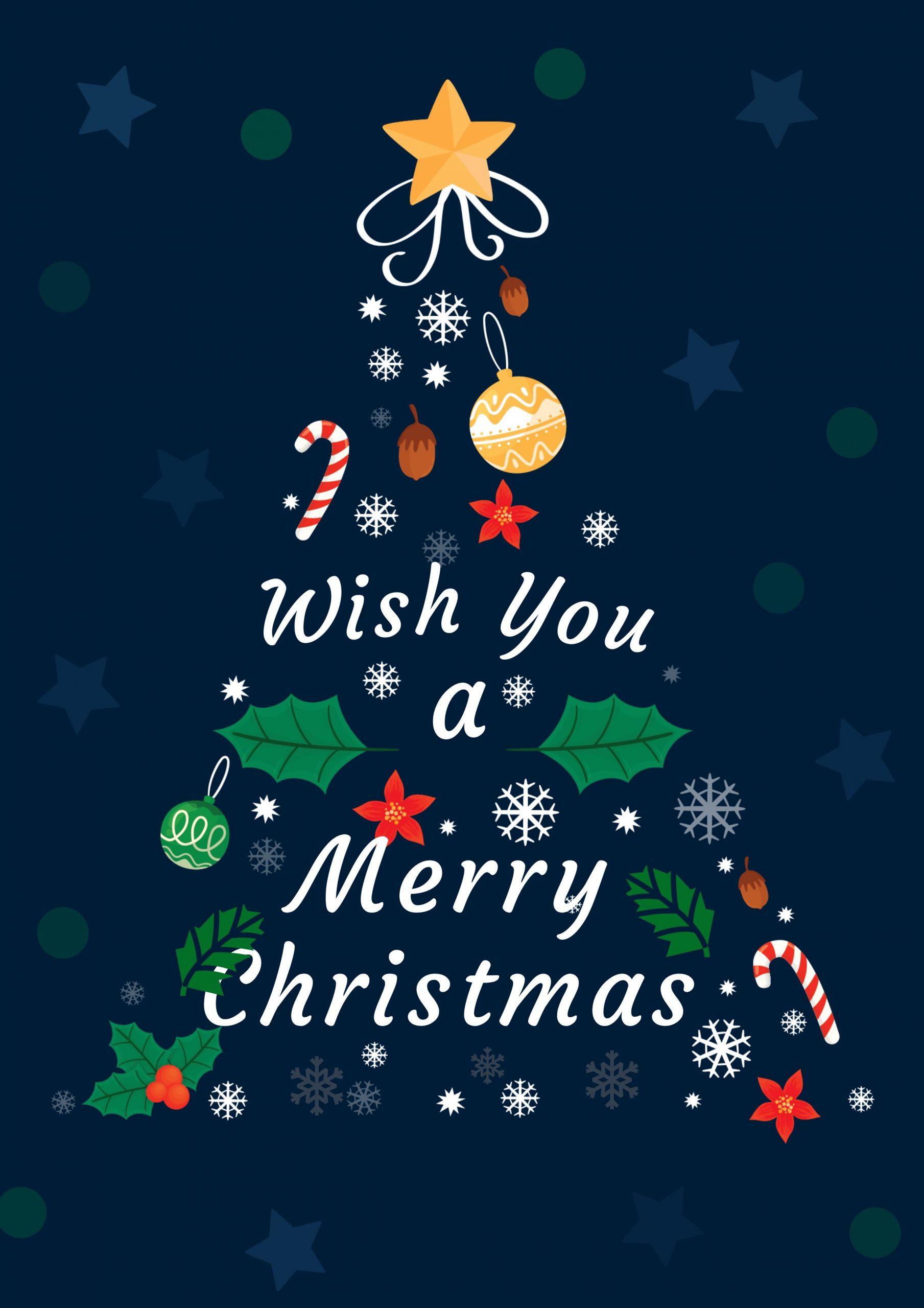 Get This Template and More
Similarly, the numbers, mathematical symbols, calculator, scale, etc., form a round shape.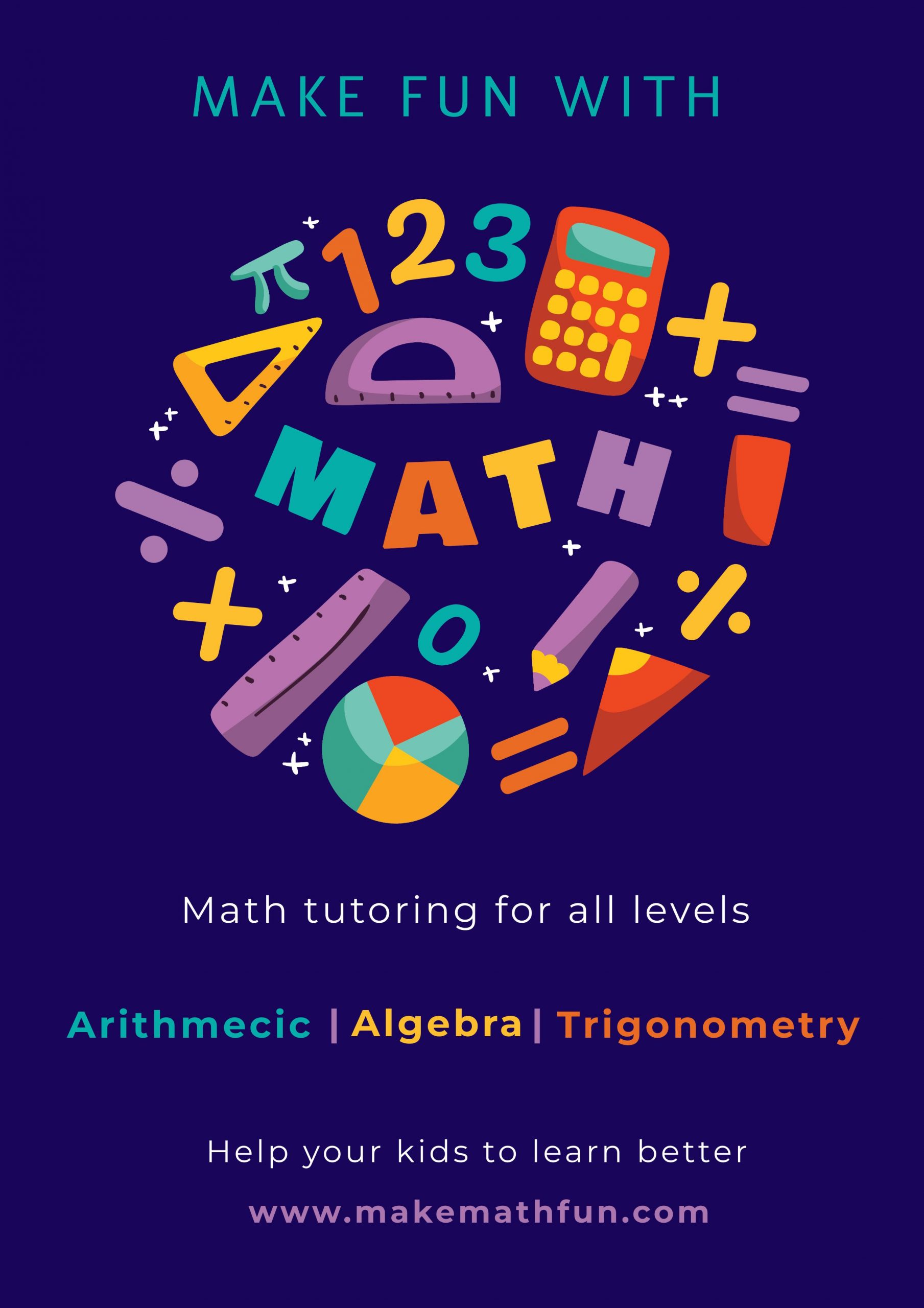 Get This Template and More
Watch our YouTube video below on using icons in DocHipo.
Here's a video guide on using stickers in your design with DocHipo.
4. Border with Design Elements
Adding borders to any design gives a structure to it. We all have seen simple-lined borders. How about a border (drawn) using various design elements like stickers?
Look at the implementation of this creative poster idea that gives structure and a fresh look to the poster.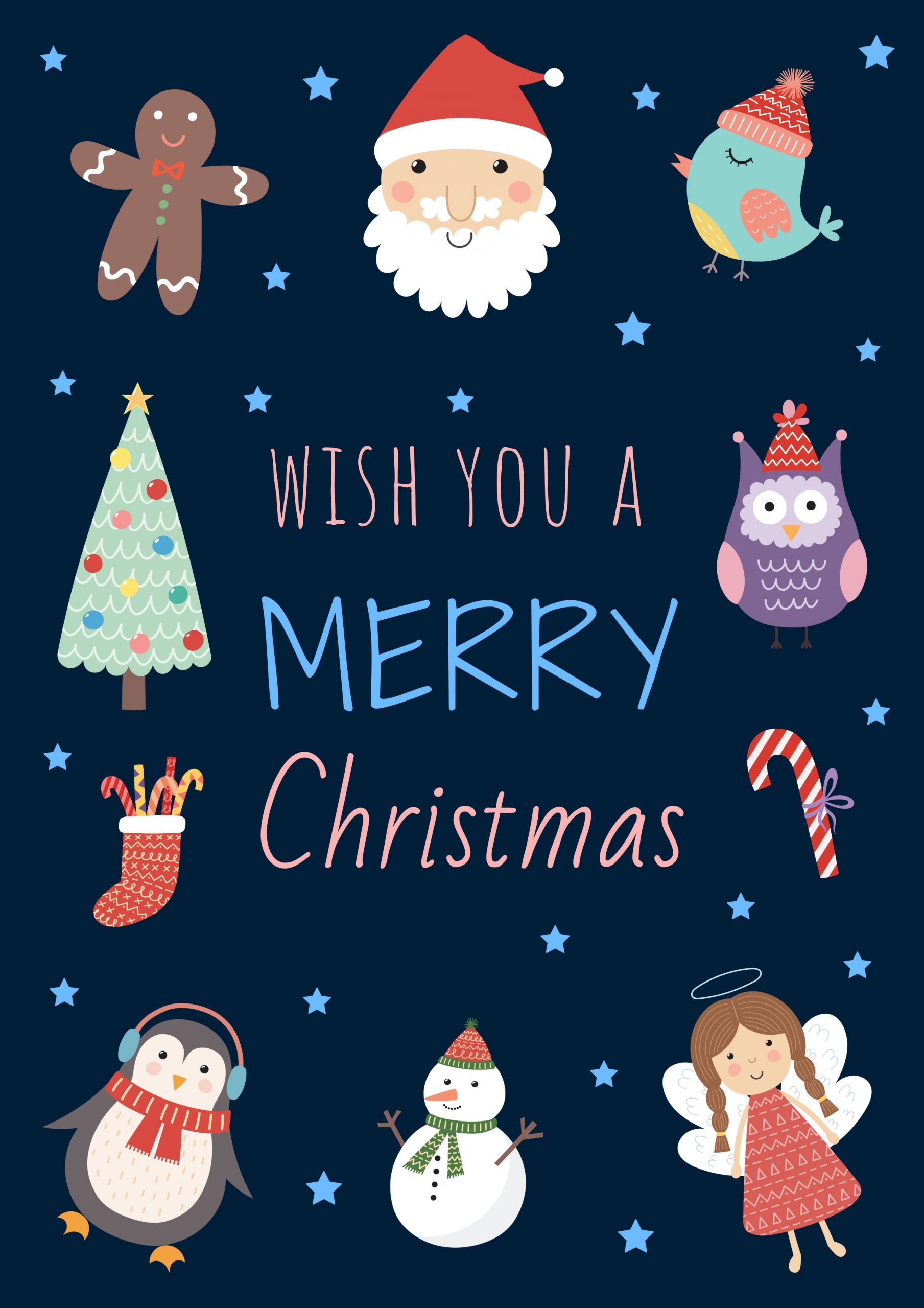 Get This Template and More
5. Add Opaque Layer
When a background image seems too busy, the text you add might not be prominent. You can add a colored layer above the image to tone it down and make the text pop up. Additionally, this creative poster idea will make the design even more attractive.
For example, look at the 4th of July Poster Template; the opaque layer adds an extra dimension to the poster.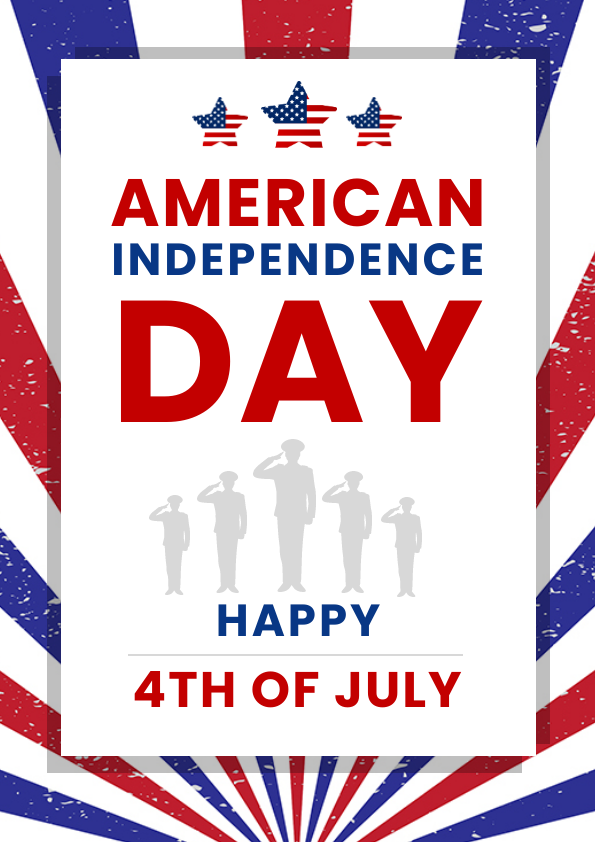 Get This Template and More
6. Incorporate Color Overlay
You can also add a semi-transparent colored shape to a vivid background image. This effect is a beautiful use of colors to make a statement and grab eyeballs to your poster.
Observe that the application of a color overlay makes the bright background image in the Poster Template into a reserved one.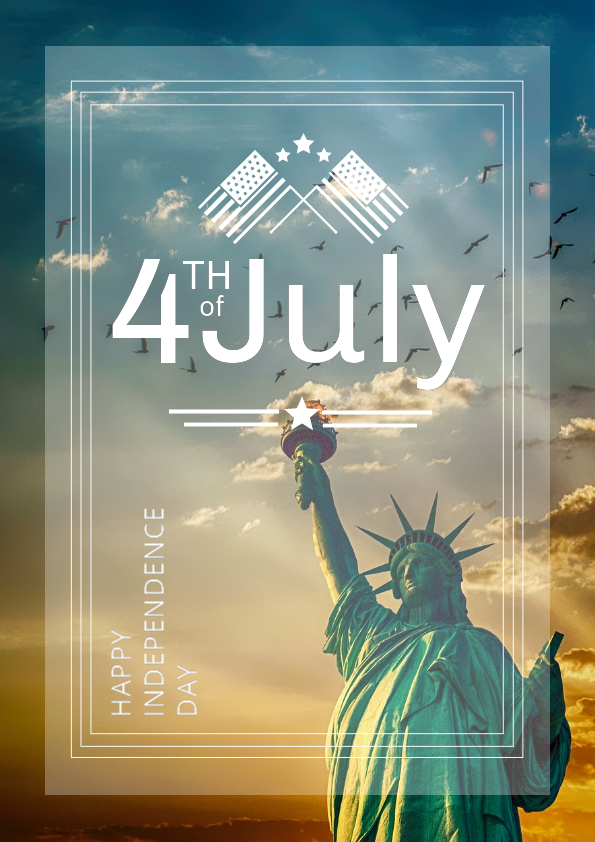 Get This Template and More
Similarly, the blue transparent layer in the Business Poster Template helps to highlight the text (seminar details).
7. Use Wooden Pattern as Background
See the beautiful effect created with the wooden pattern in the Thanksgiving Poster Template.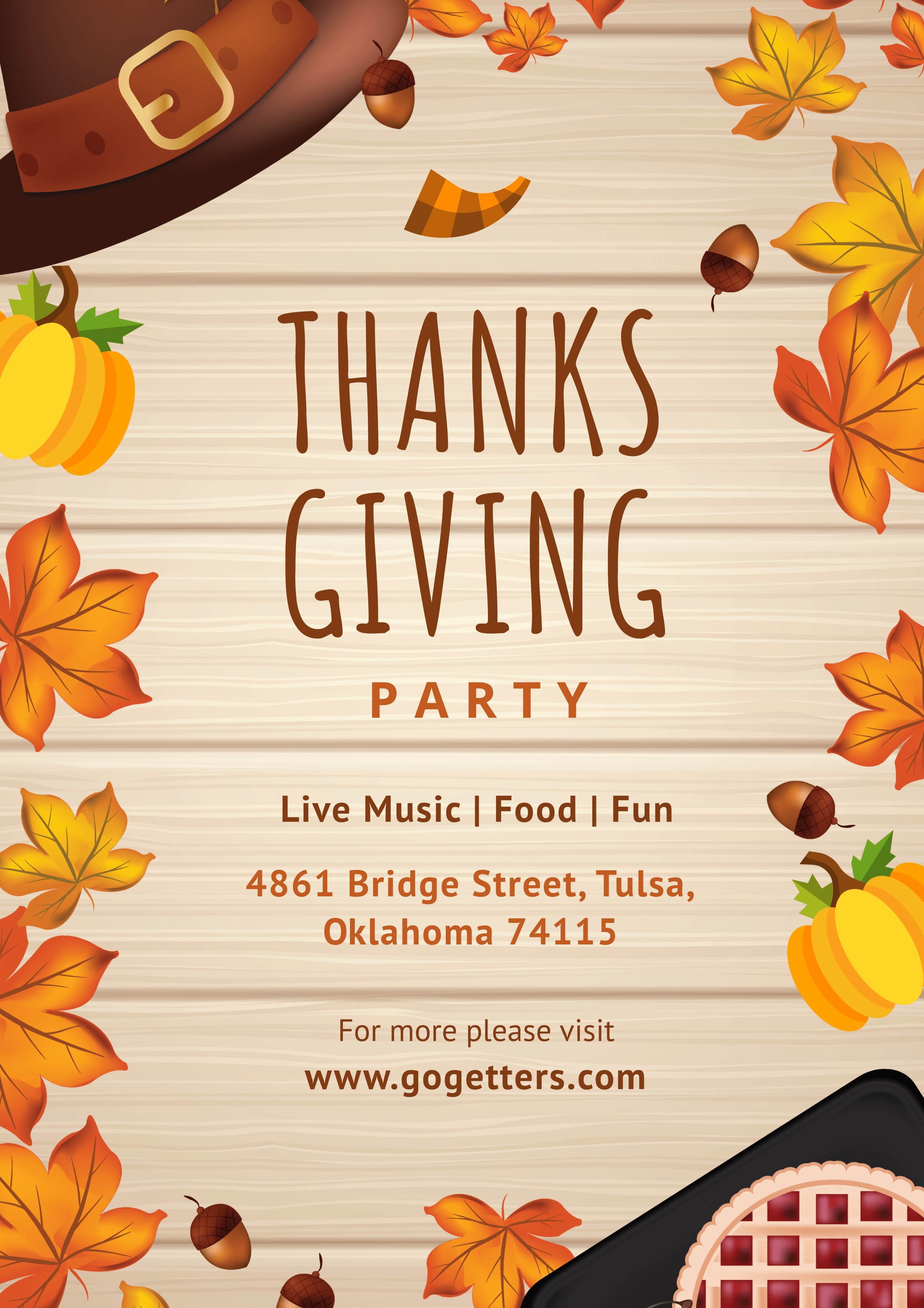 Get This Template and More
8. Include Silhouettes in Your Poster Design
A silhouette in graphic design is an image or any design element having a single hue and tone. It can add to the attractiveness of your poster.
For example, the Golf Poster Template is a stunning example of contrast using the silhouette of a golf player.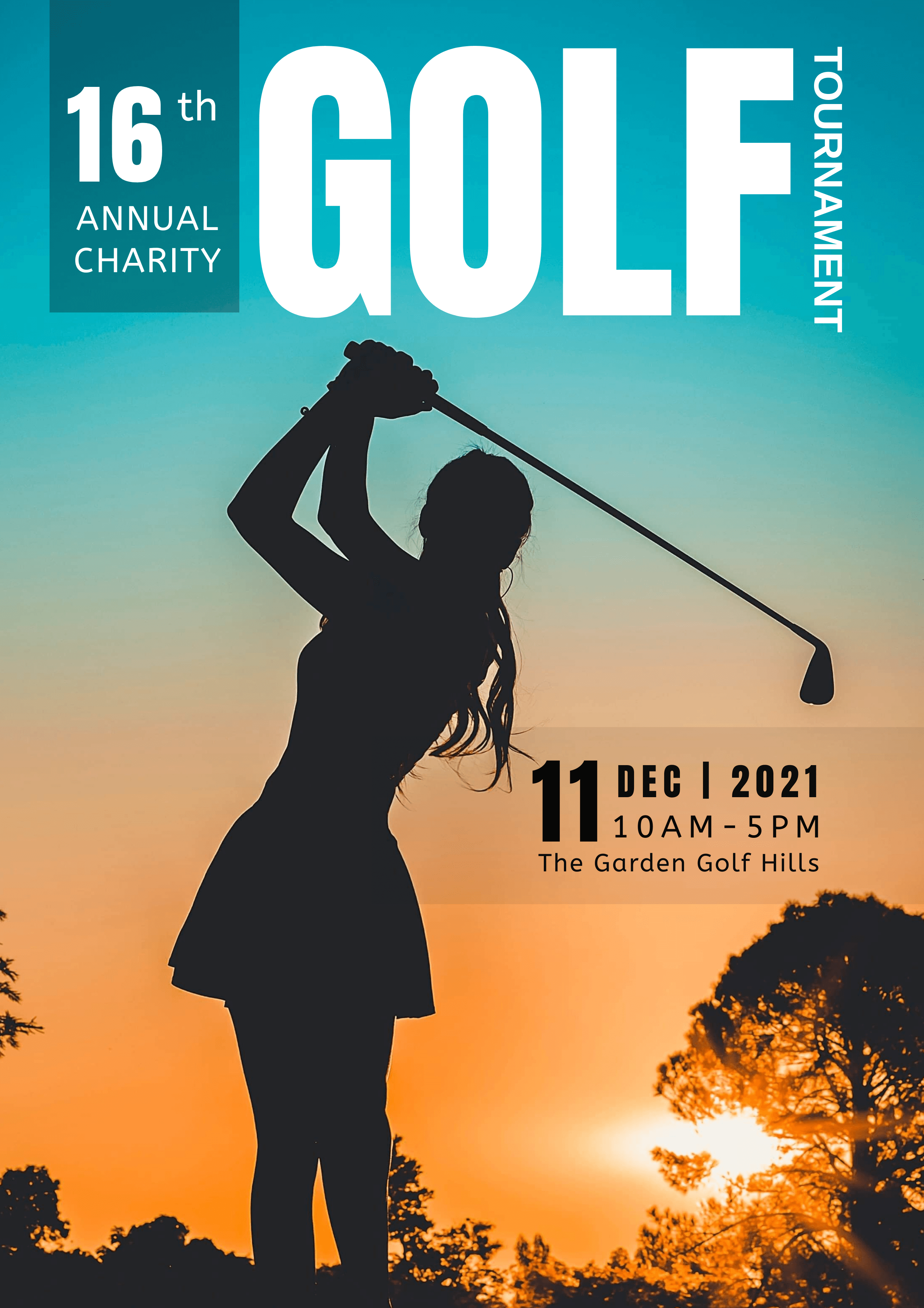 Get This Template and More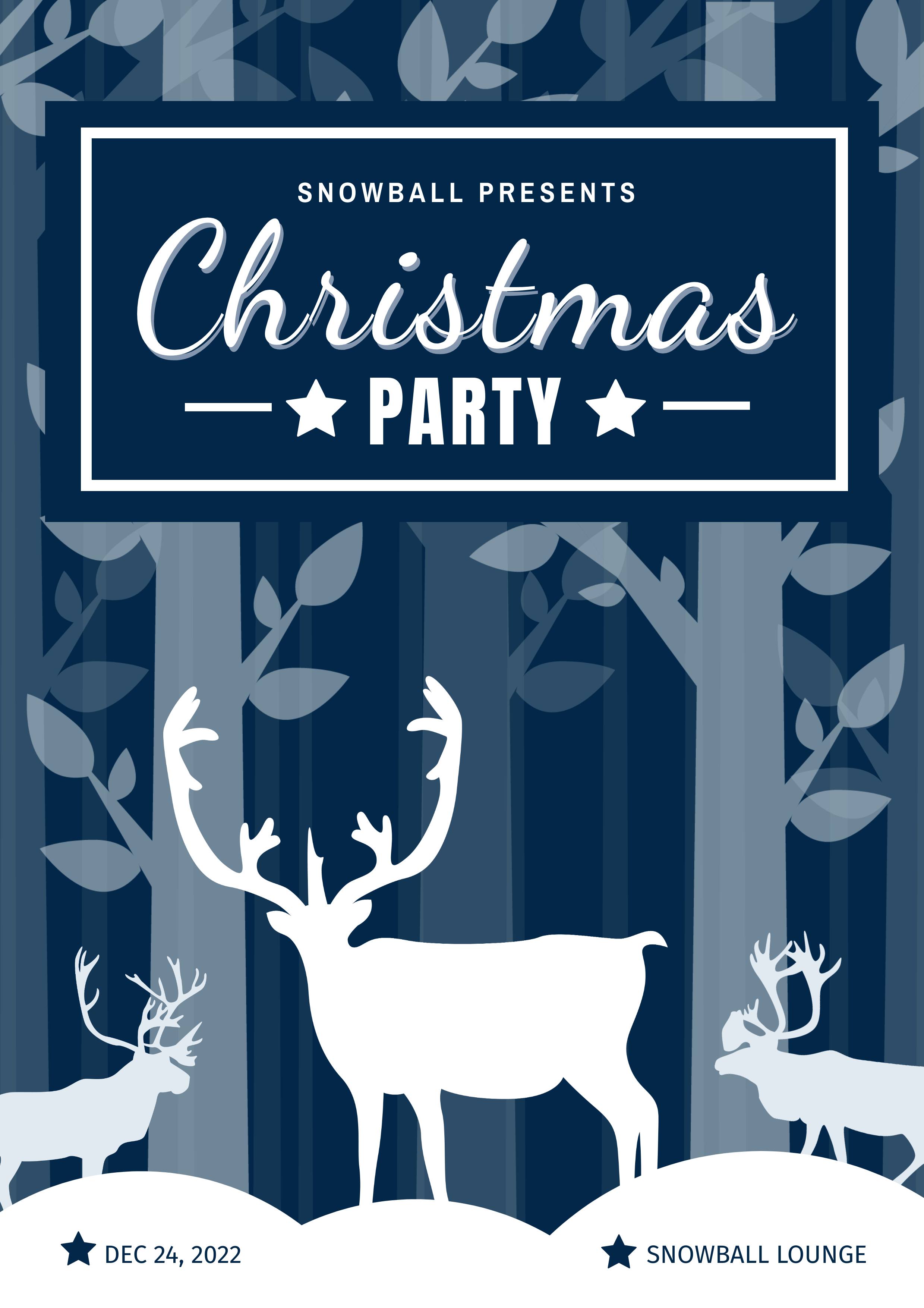 Get This Template and More
9. Add Borders with Beautiful Patterns
Go creative with beautiful patterns on the border.
For example, such a heart-melting moment of the mother-child duo is enclosed within an appealing border design. The black and white color contrast plays a massive role in making it a stunning poster design.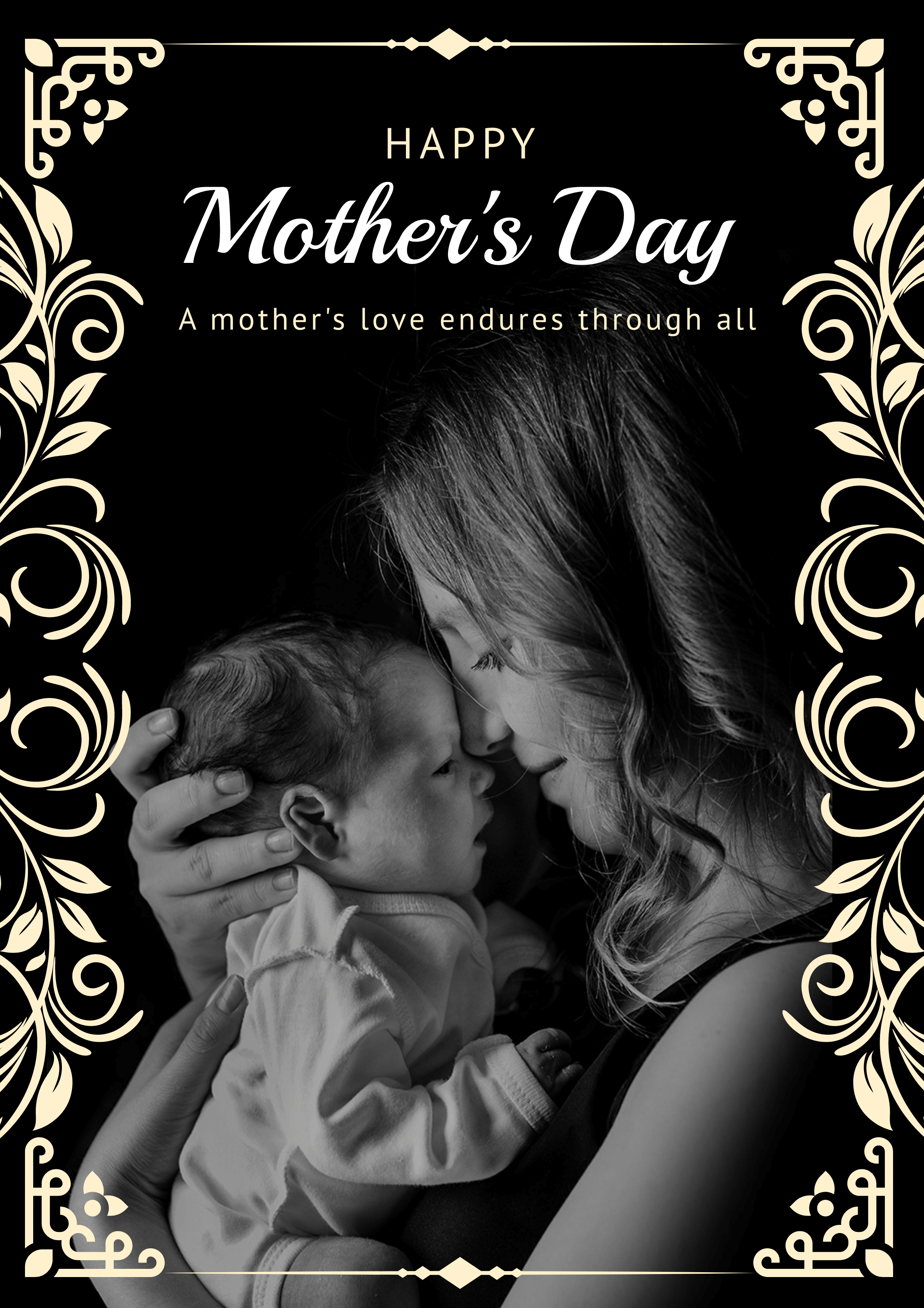 Get This Template and More
10. Use Mockups
You may get mockups from stock photo websites like freepik, unsplash, pixabay, etc.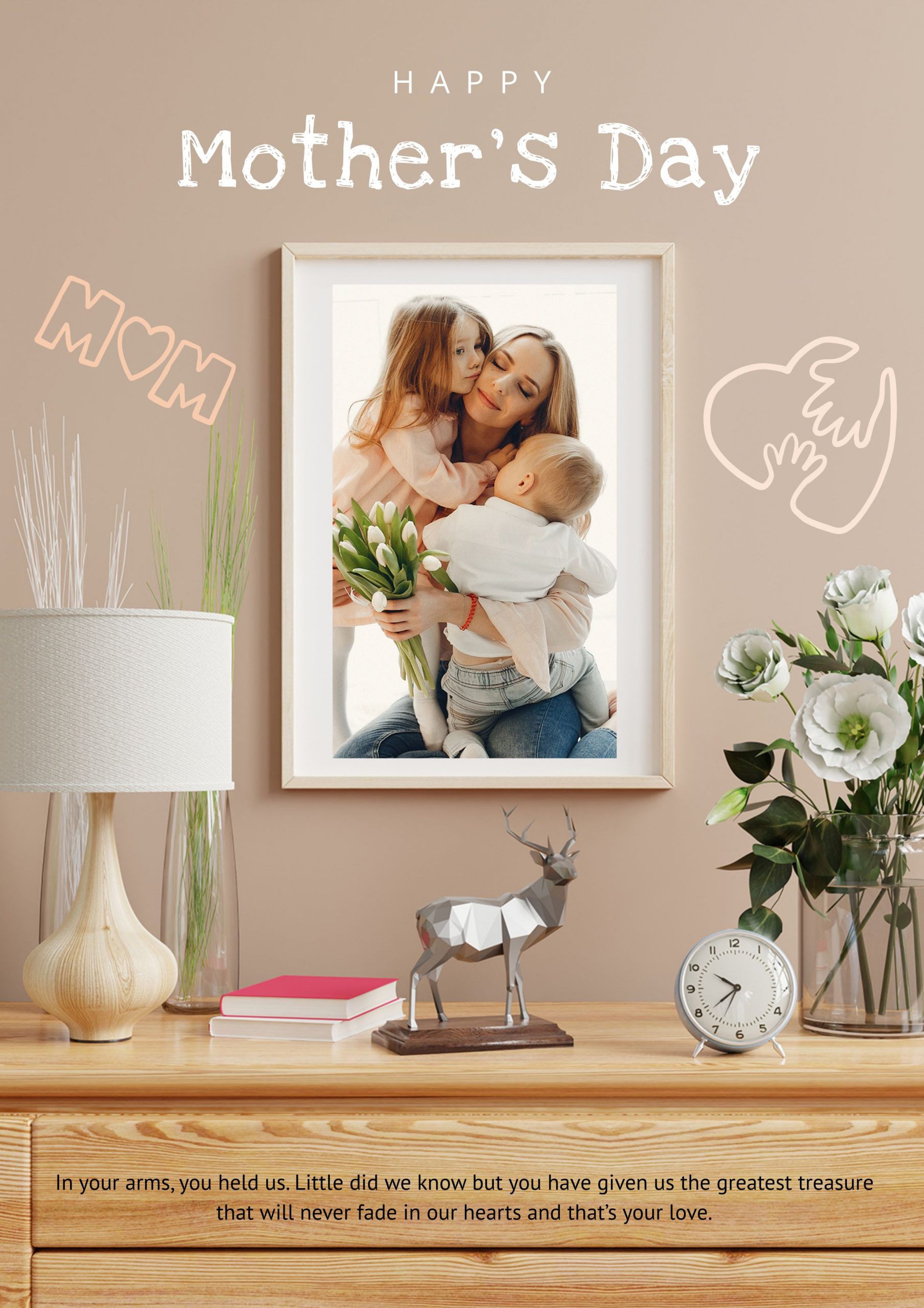 Get This Template and More
11. Breaking Down a Text to Manage Space Creatively
You may need people to focus their attention on your poster image and want to keep that area uncluttered. In that case, you can brilliantly place the text like the creative poster template below.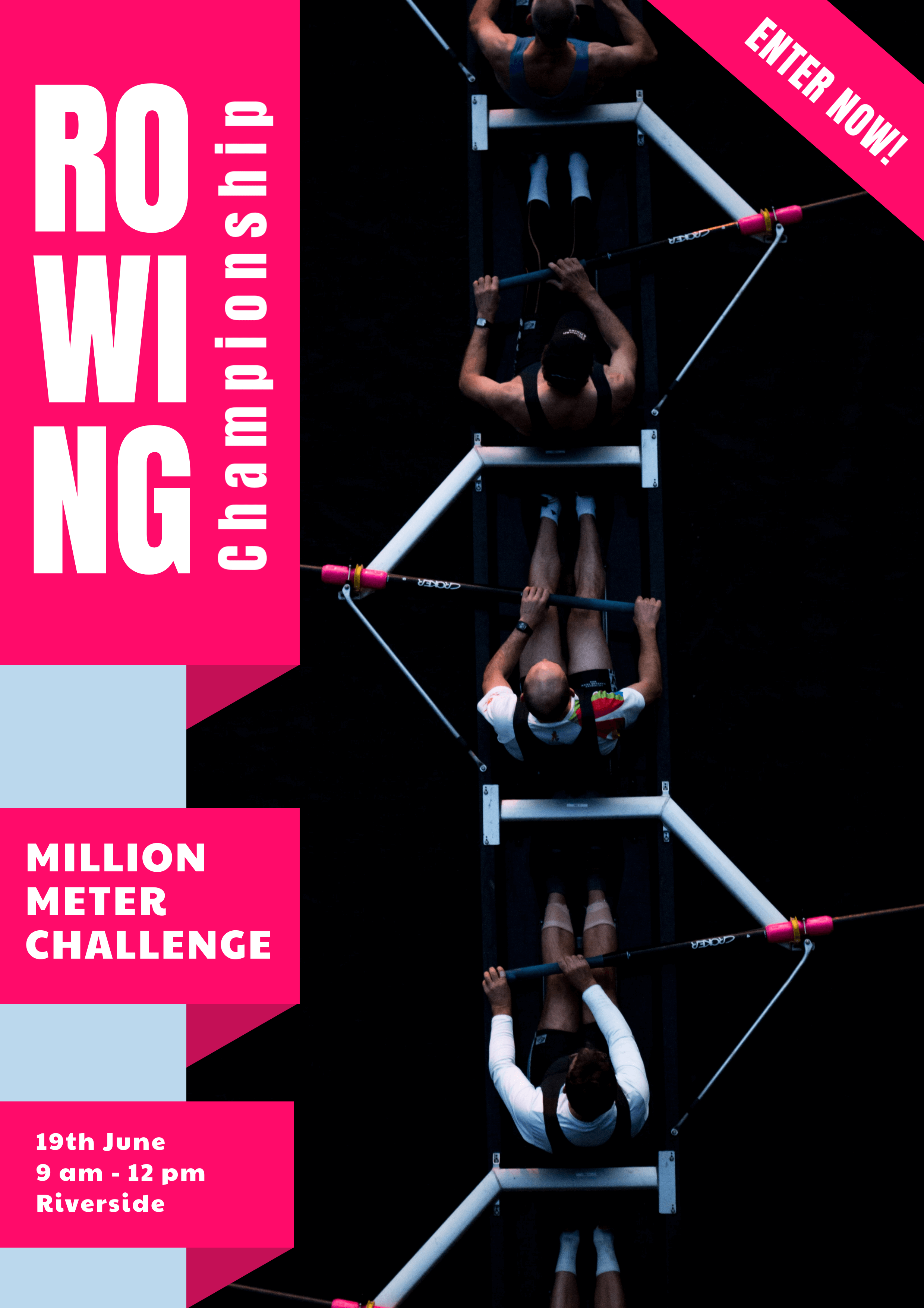 Get This Template and More
12. Hide and Seek Text
Look at the cool posters from our DocHipo template library, applying a bold and a light shade to the texts in a single line.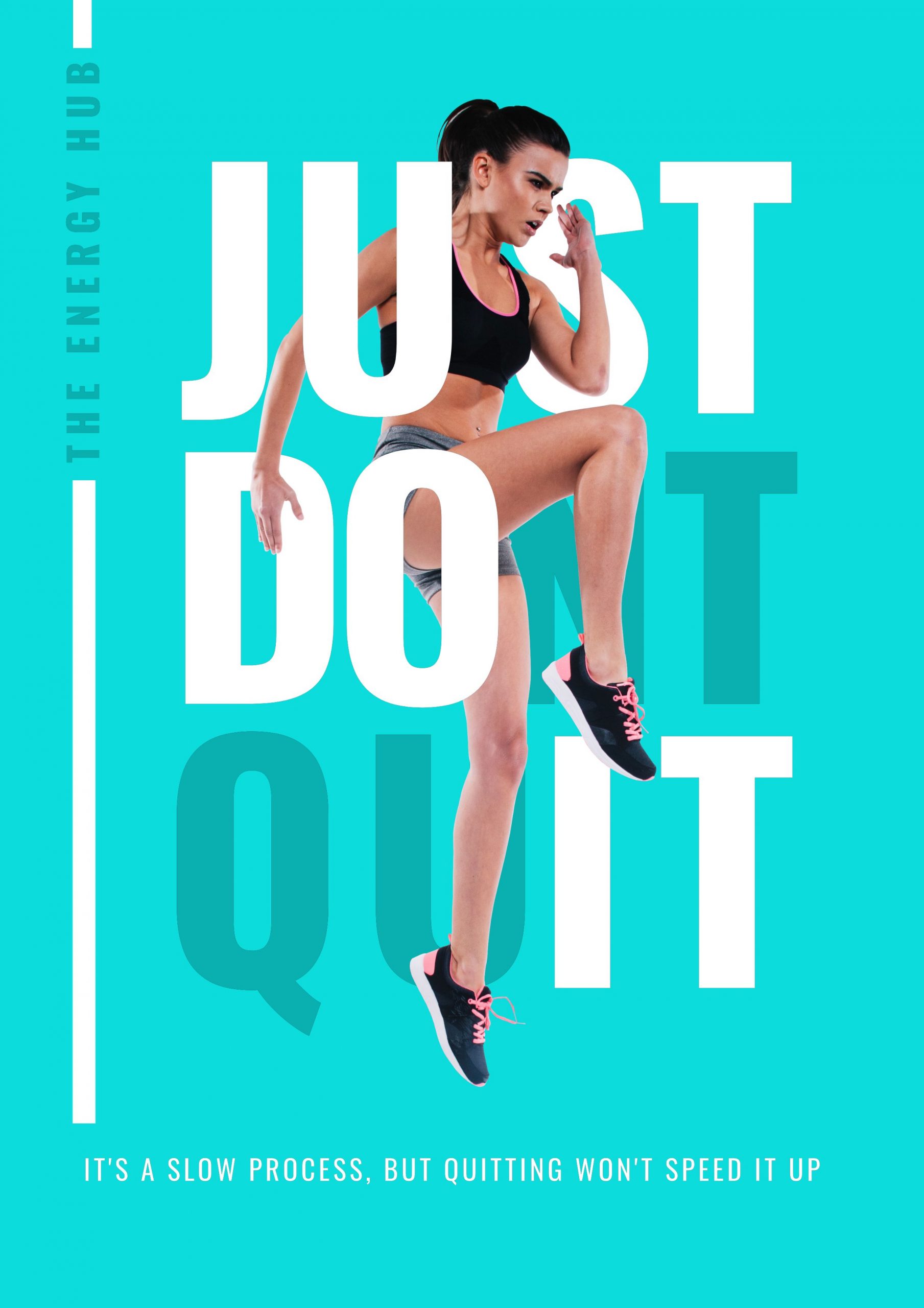 Get This Template and More
As you can see, the Gym Poster Template conveys two messages, "JUST DON'T QUIT" and "JUST DO IT" with just one phrase.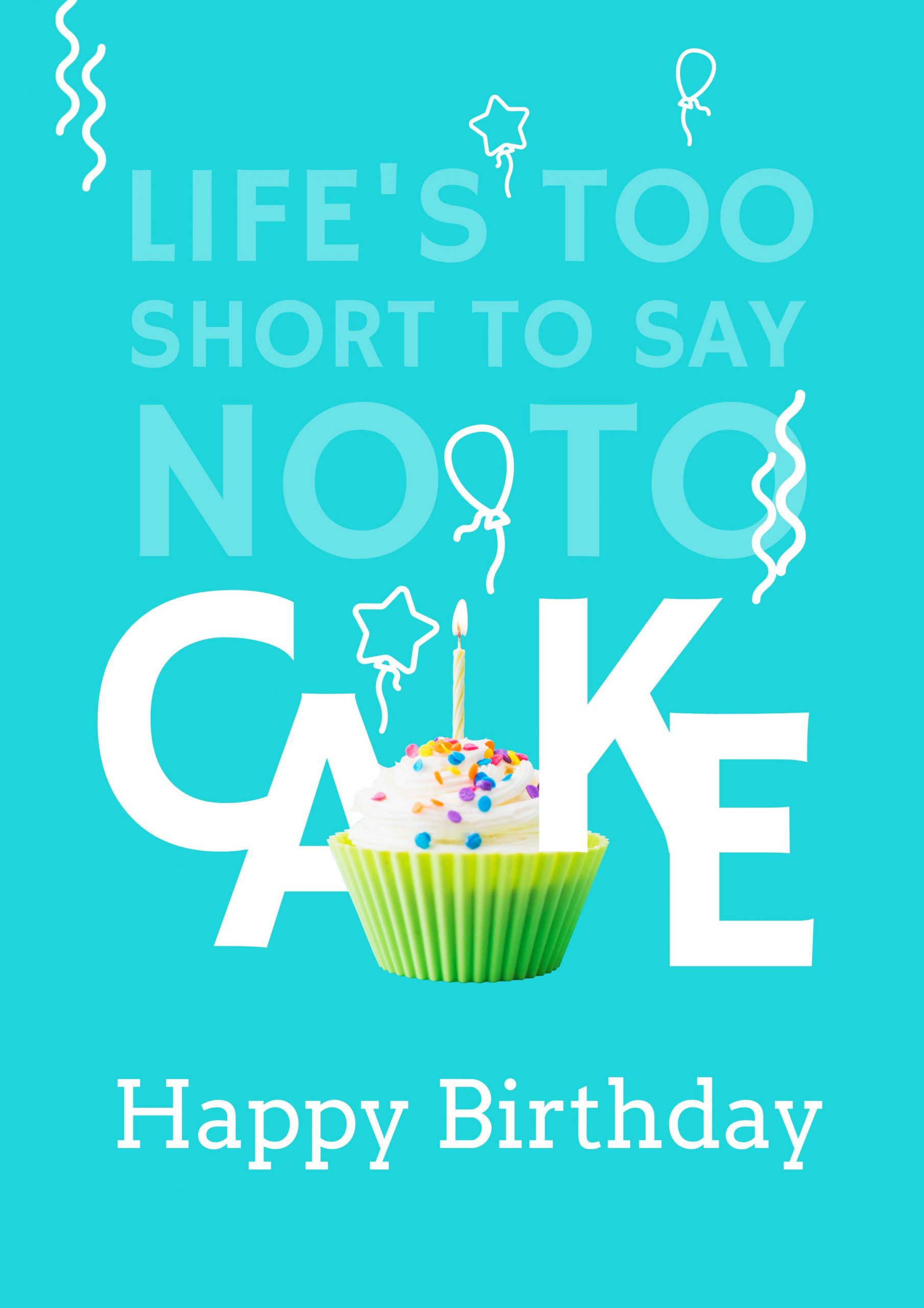 Get This Template and More
13. Have Fun with Typography
You can think of relevant design element(s) to replace specific letter(s) in your poster. This is one of my favorite creative poster ideas in this blog post.
For instance, the letter 'O' in the Soccer Poster Template is replaced with a football.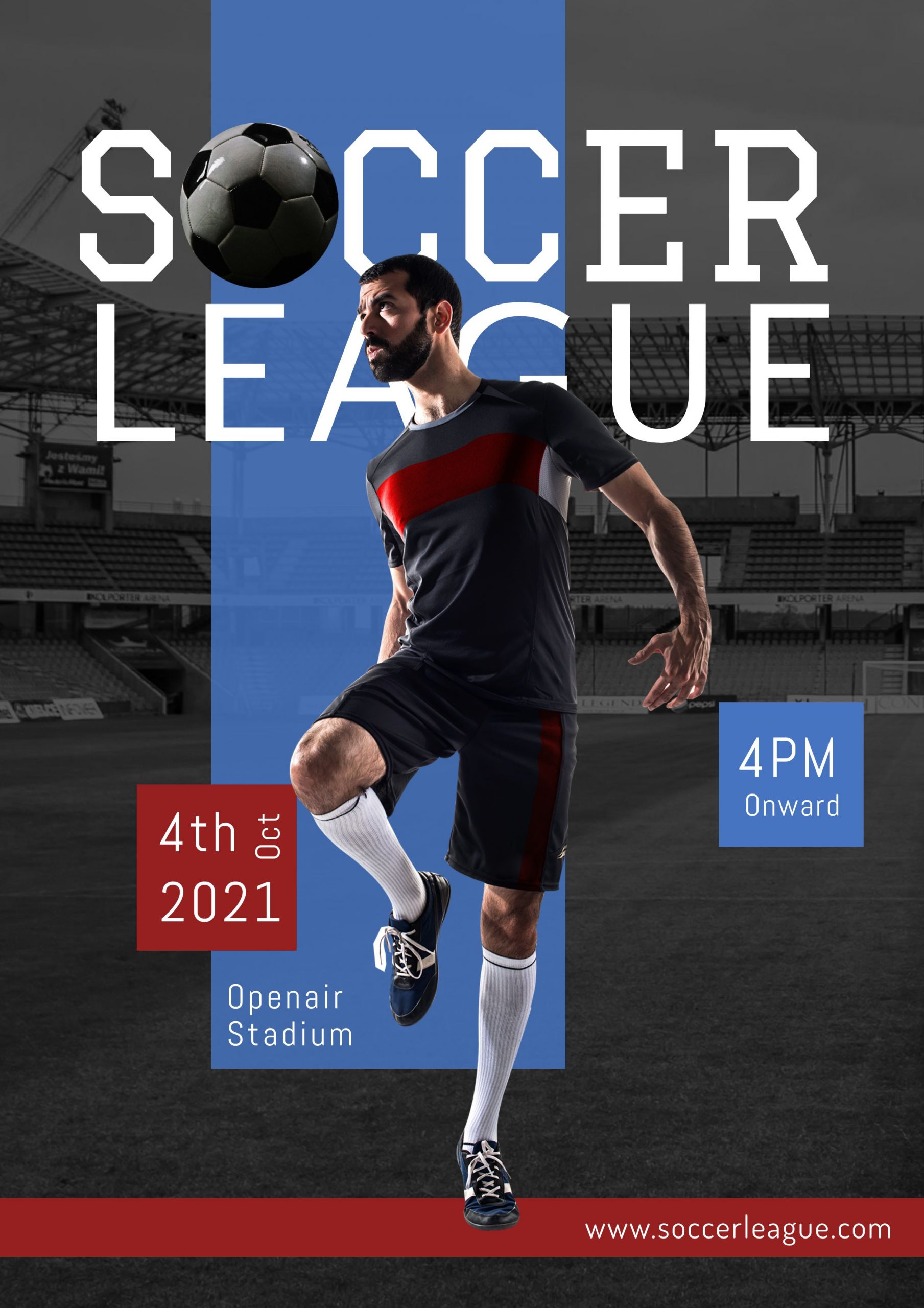 Get This Template and More
Similarly, the 'O's in 'workshop' is replaced by wool related to knitting.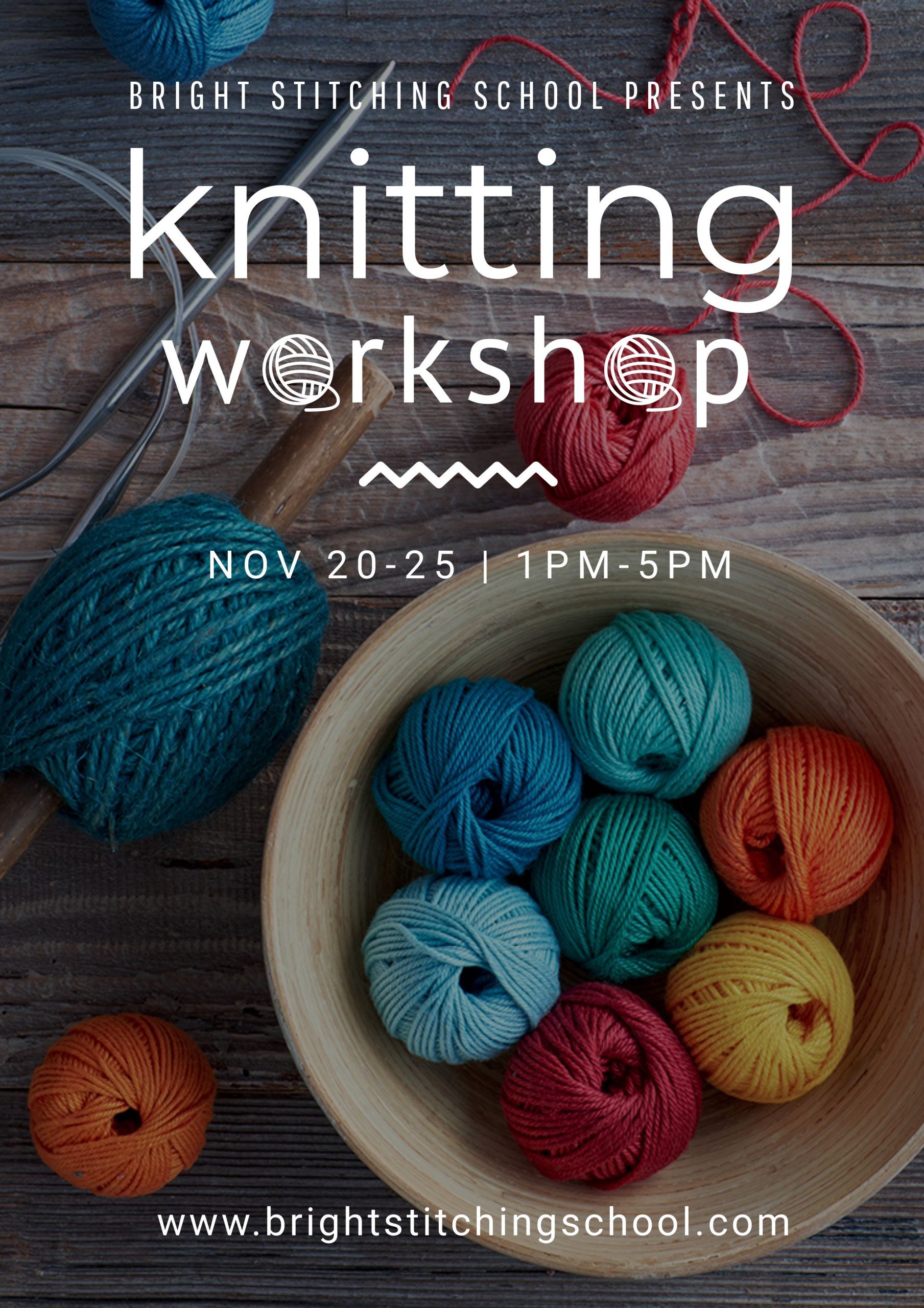 Get This Template and More
14. Design Out of the Box
When I say "Out of the Box," I mean it!
Generally, we put a frame to enclose an image within it. But how does it look when it jumps out of the frame?
Look at the creative posters below to give your posters a refreshing and unique look.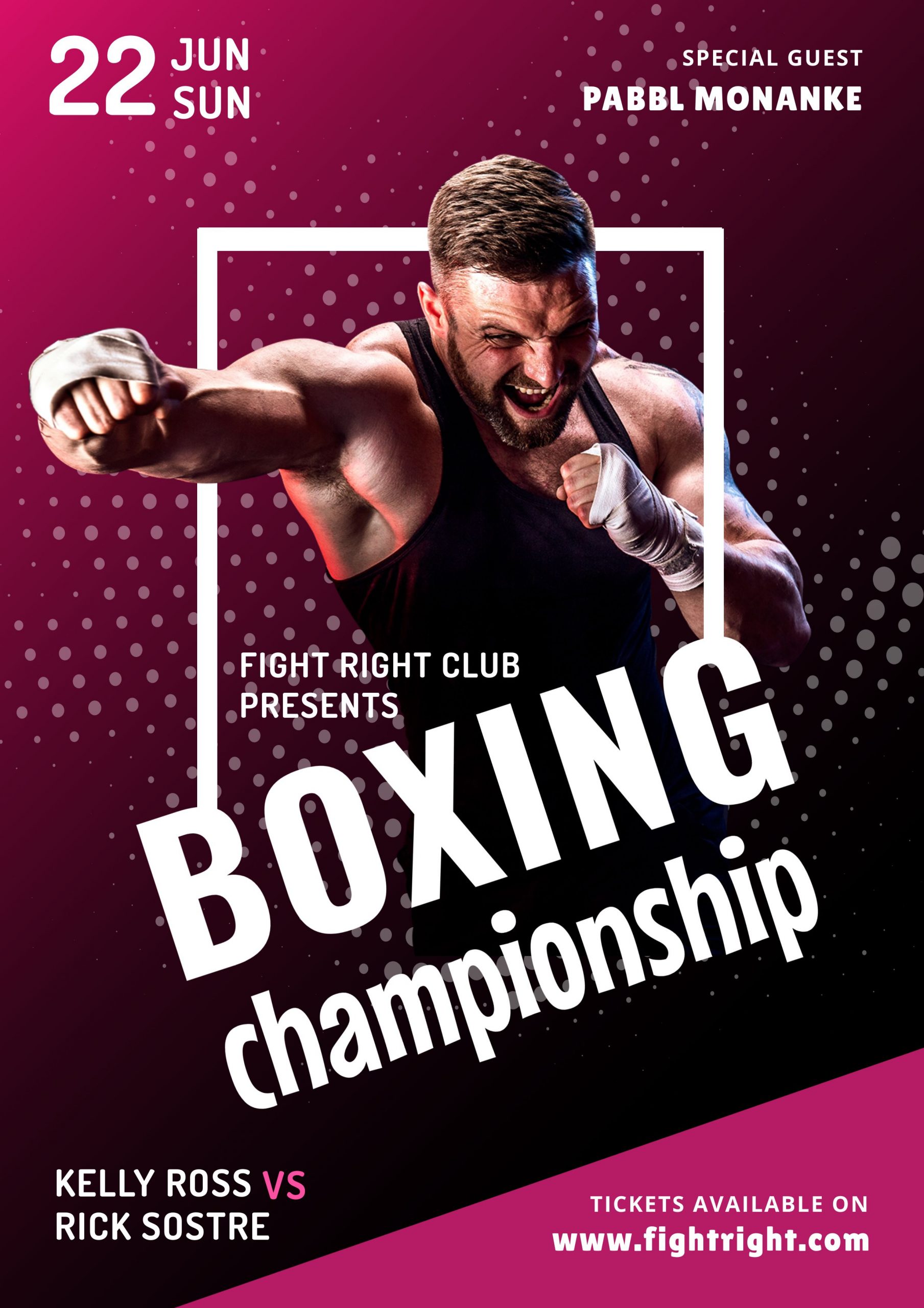 Get This Template and More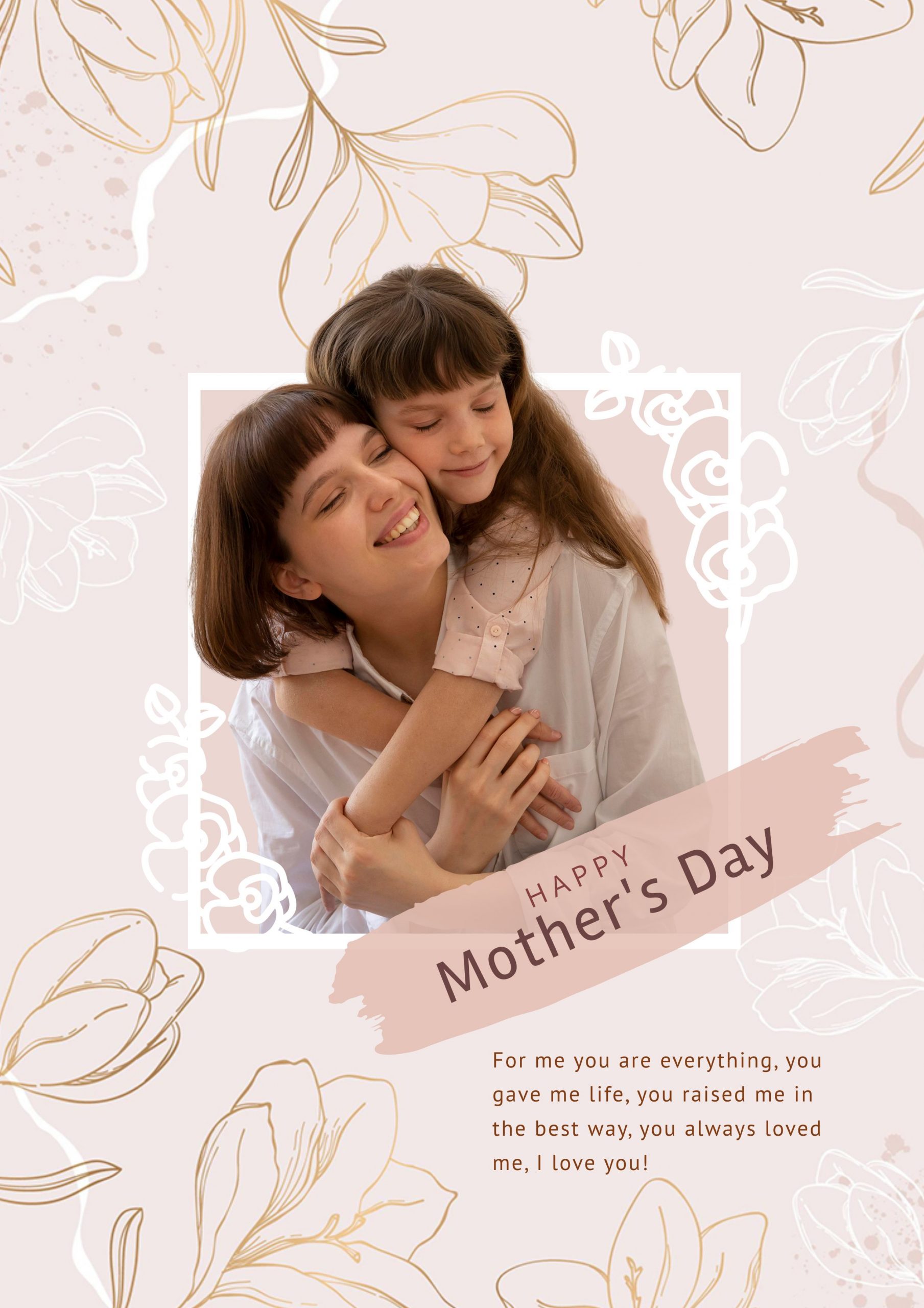 Get This Template and More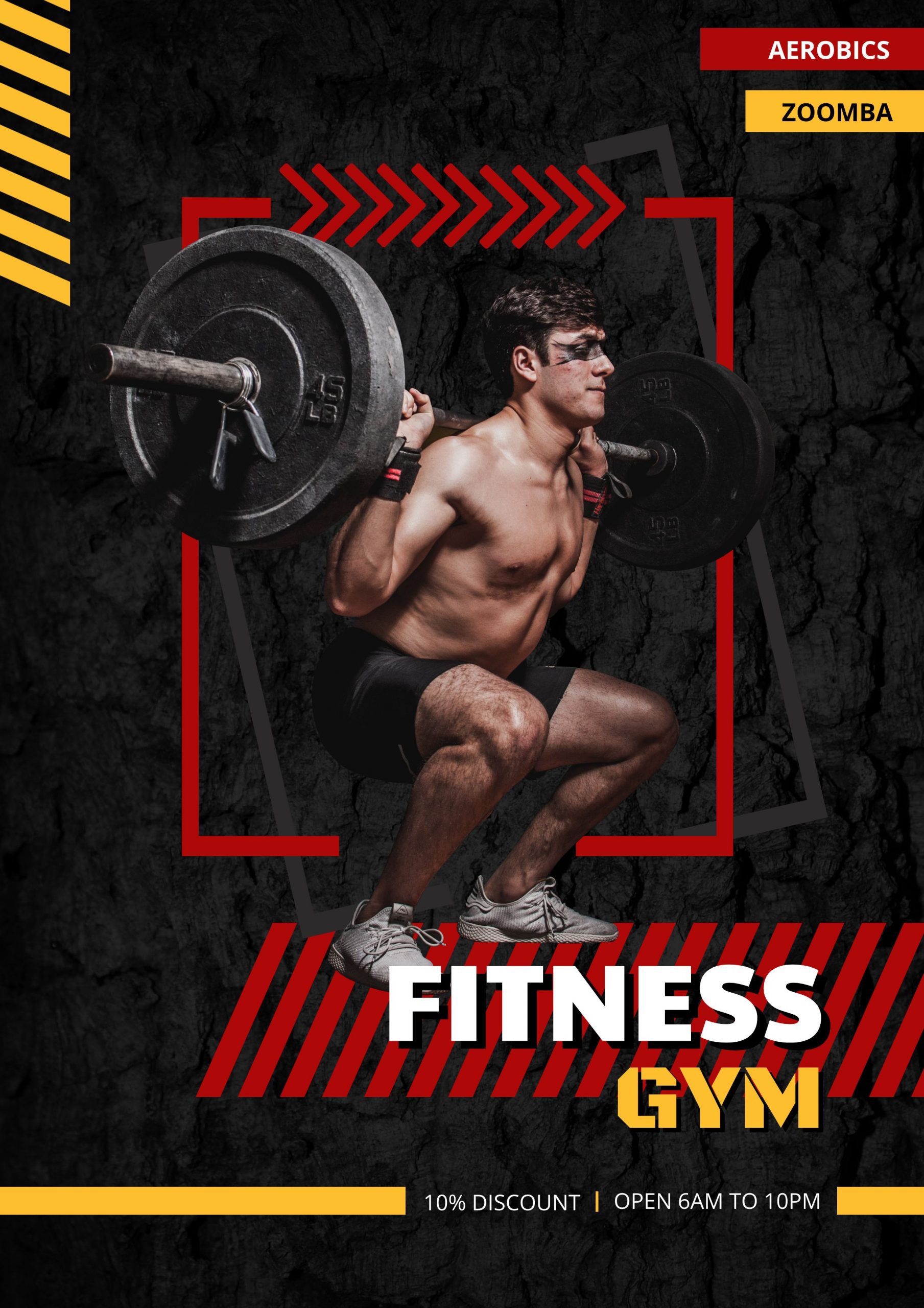 Get This Template and More
15. Illustrated Poster Design
You can create stories using illustrations to convey your message beautifully.
For example, look at the DocHipo Poster Templates for some cute poster ideas leveraging the power of illustrations.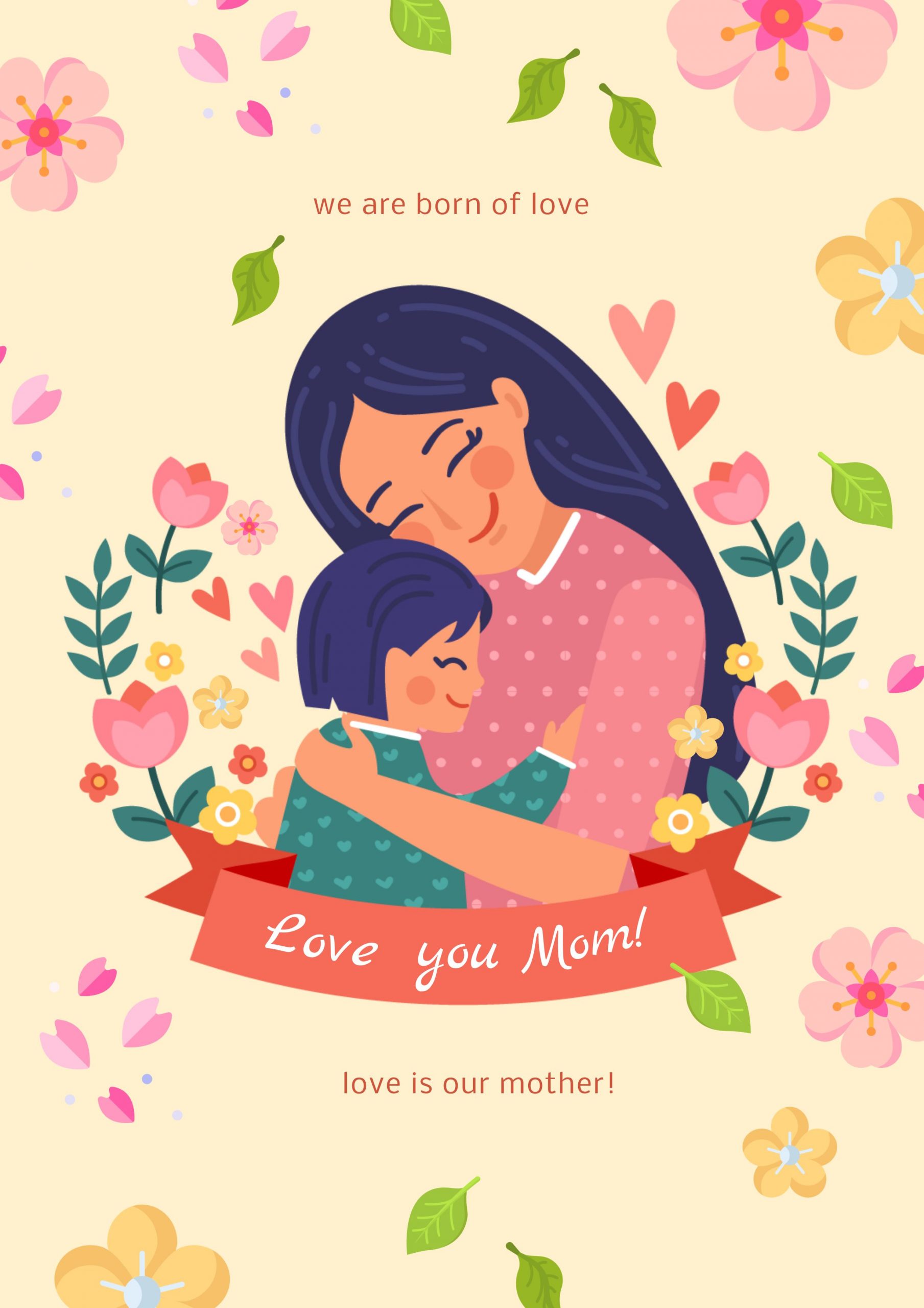 Get This Template and More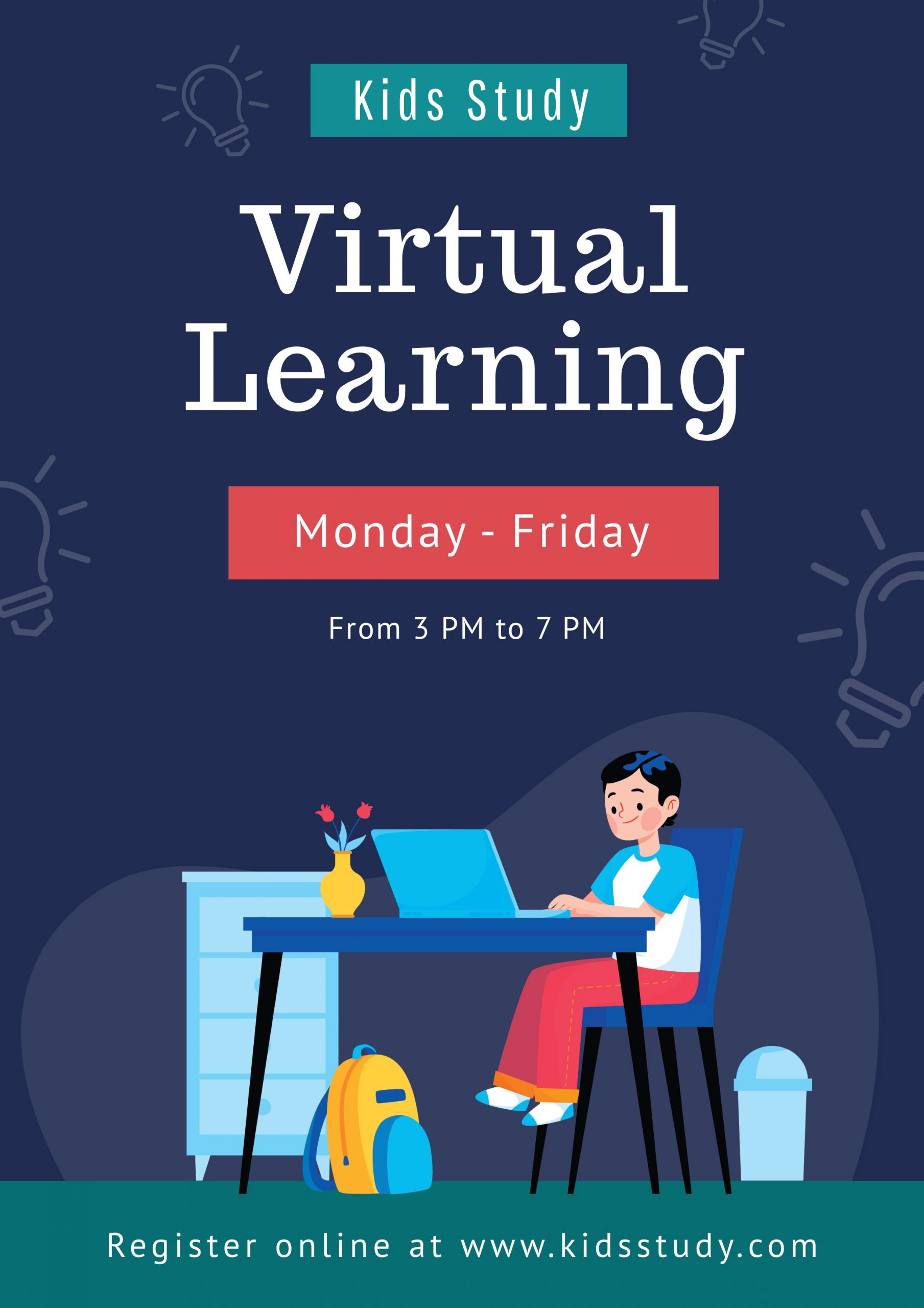 Get This Template and More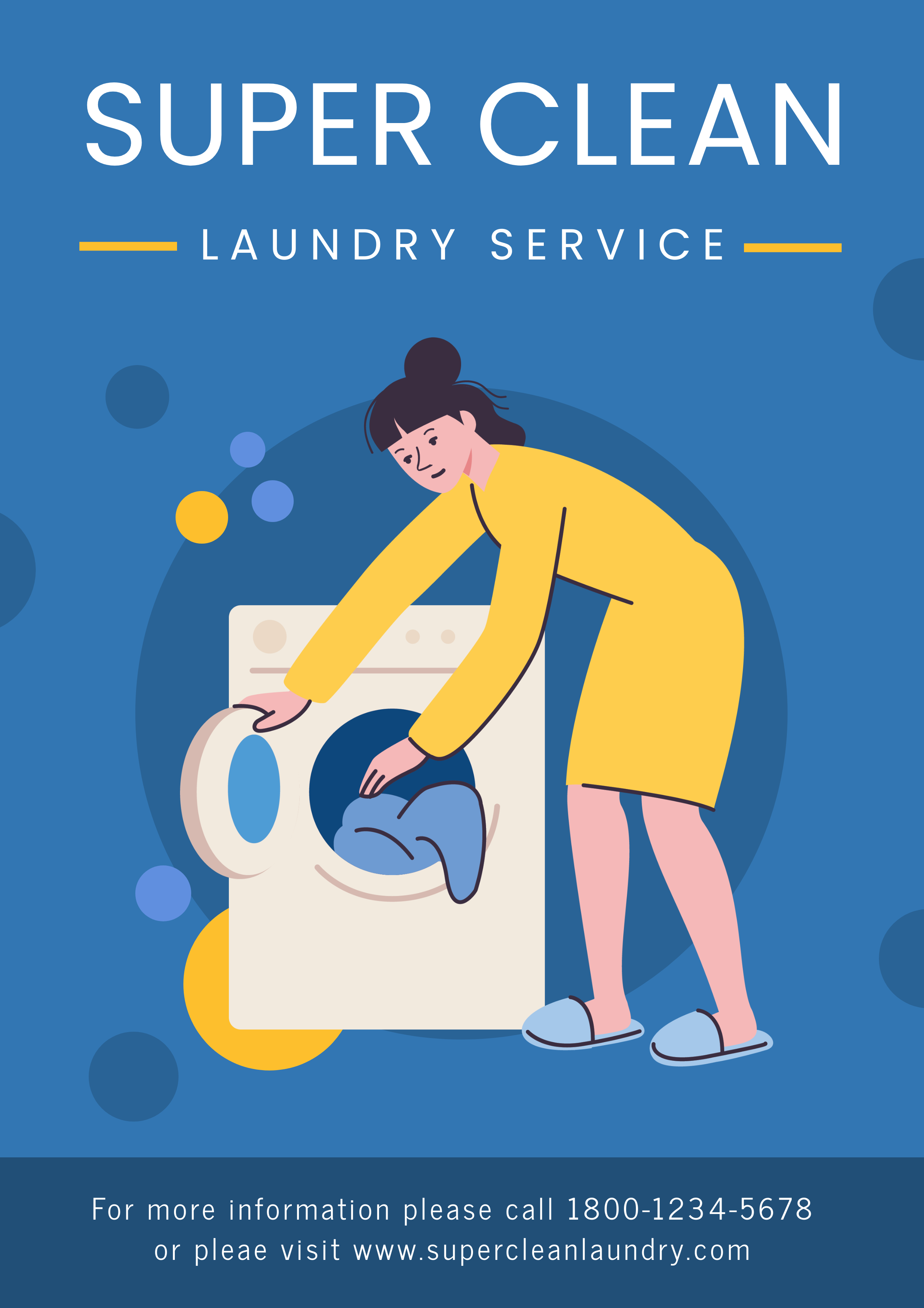 Get This Template and More
16. Go Creative with How You Showcase Your Image and Key Message
If you don't want to display an image throughout your poster, try partitioning your photo and text like the following poster templates.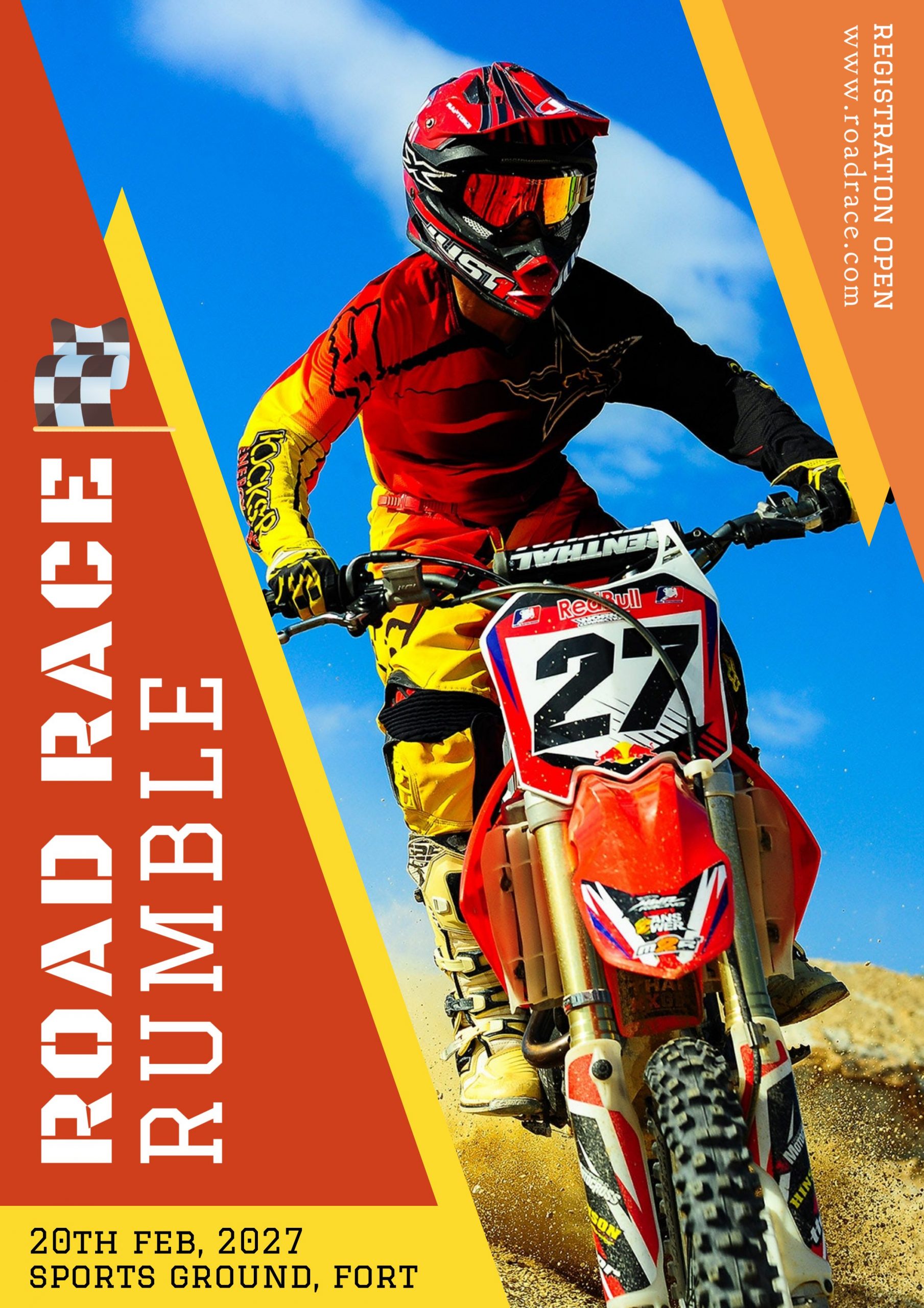 Get This Template and More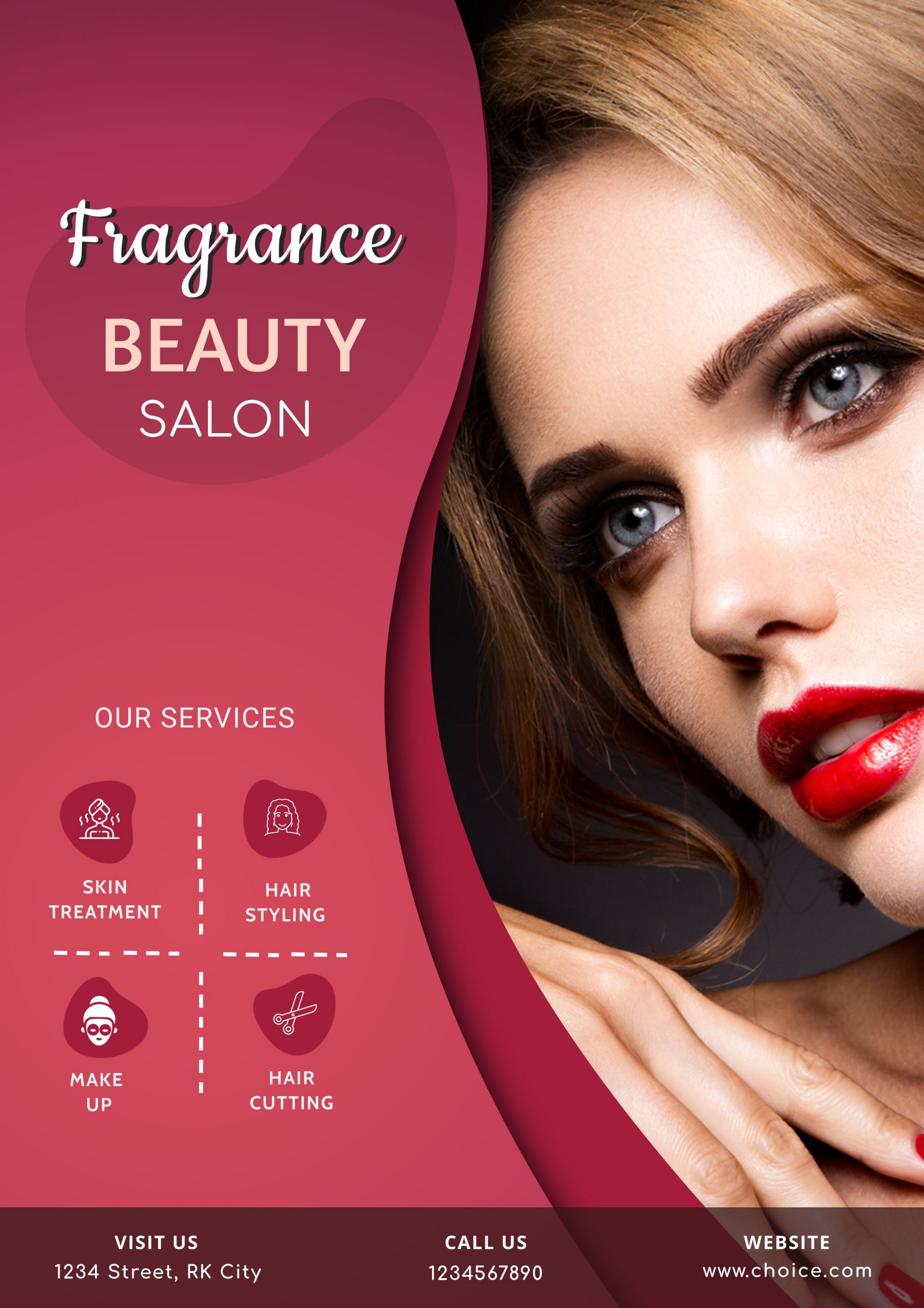 Get This Template and More
17. Incorporate Shapes and Patterns
To make your poster design stand out, try out different shapes and apply different colors to them. It'll change the whole look and feel of your simple poster and turn it into a fun one.
Look at the DocHipo templates for some cool poster ideas.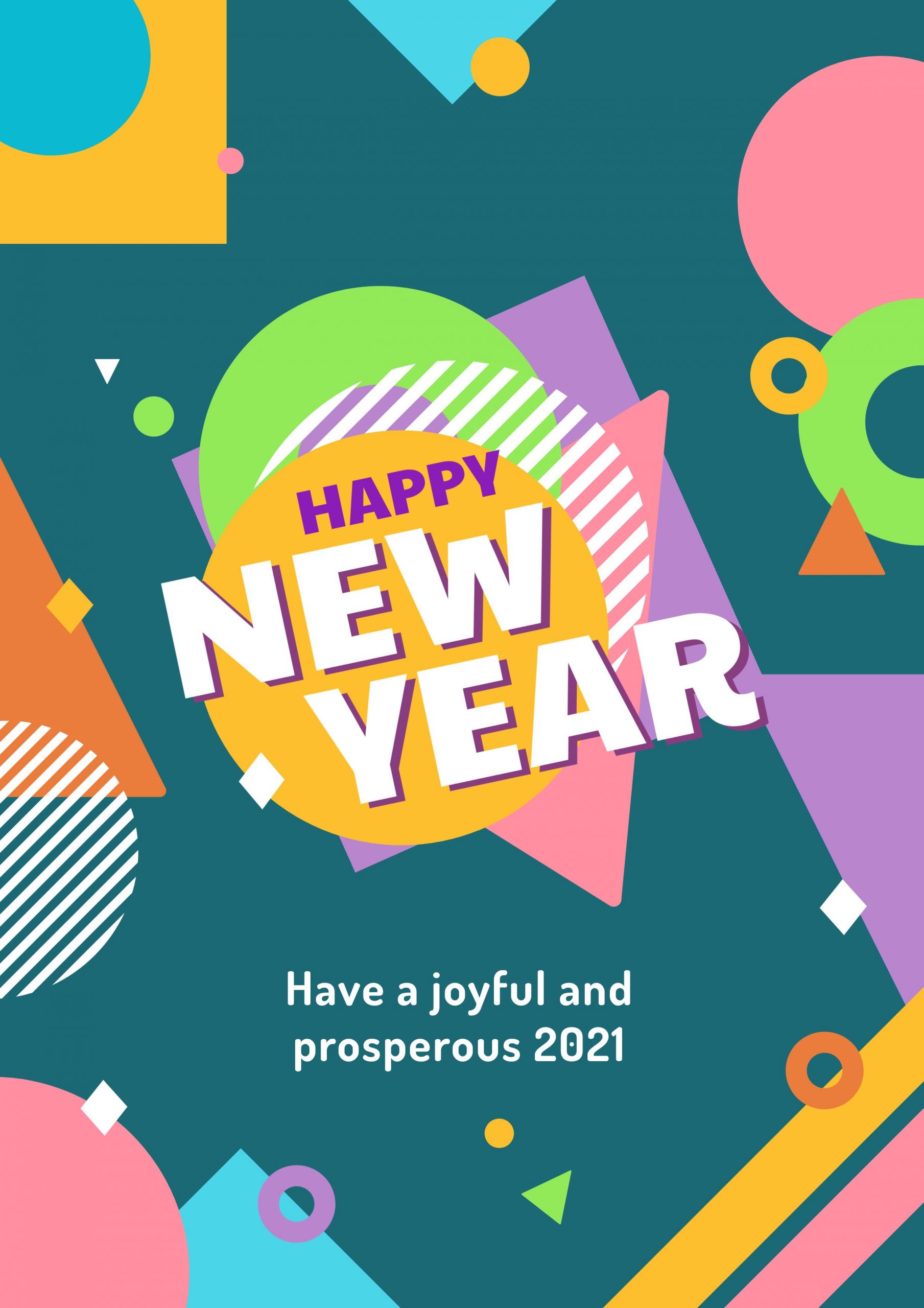 Get This Template and More
The New Year Poster Template uses different shapes of varied colors and sizes to give a fresh and charming look.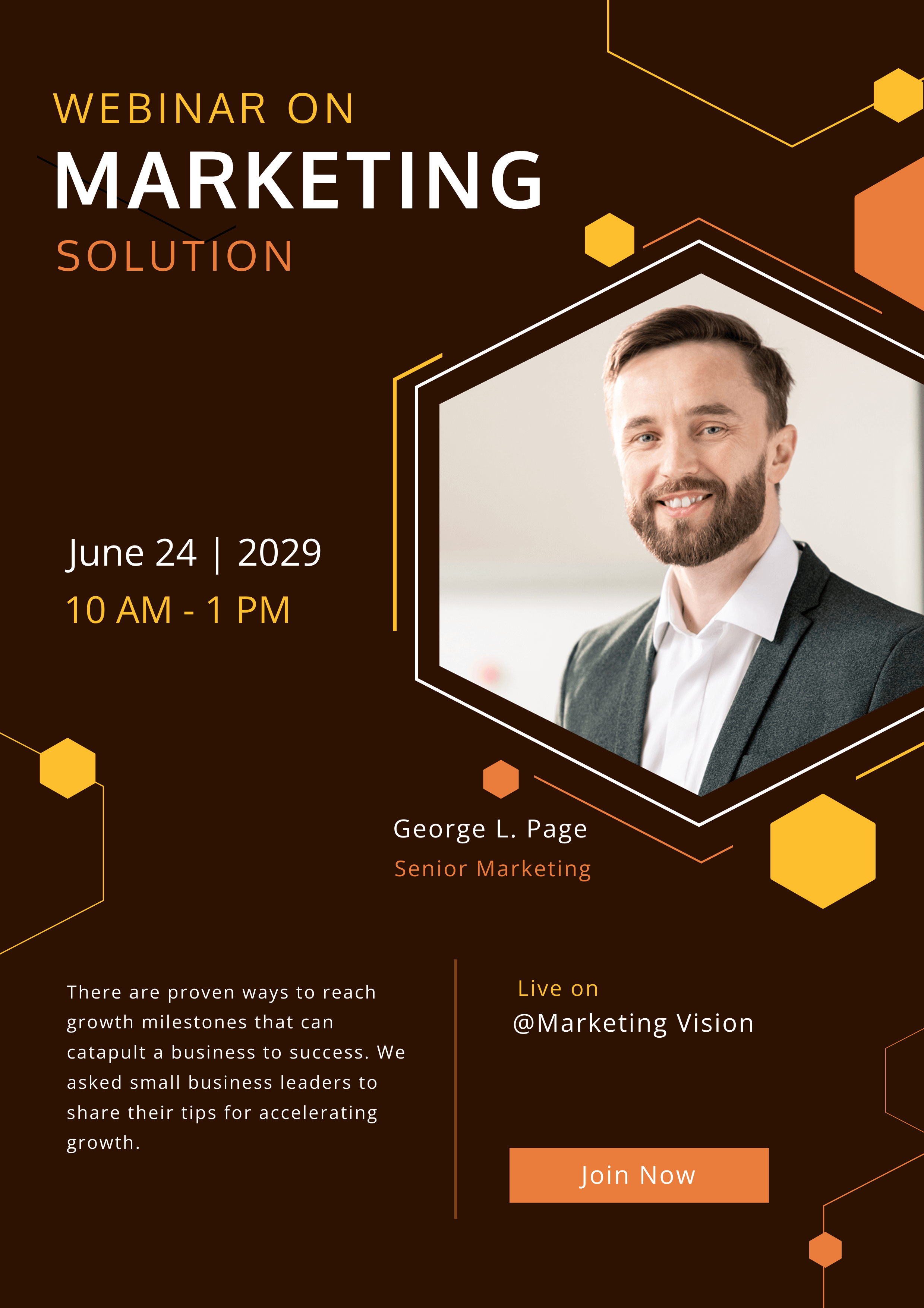 Get This Template and More
The linear and filled hexagonal shapes add to the uniqueness of the poster, still keeping it professional.
18. Use Abstract Shapes behind Text to Highlight It
Observe how the words "BIG SALE" is highlighted using a red-colored abstract shape behind it in the 4th of July Poster Template.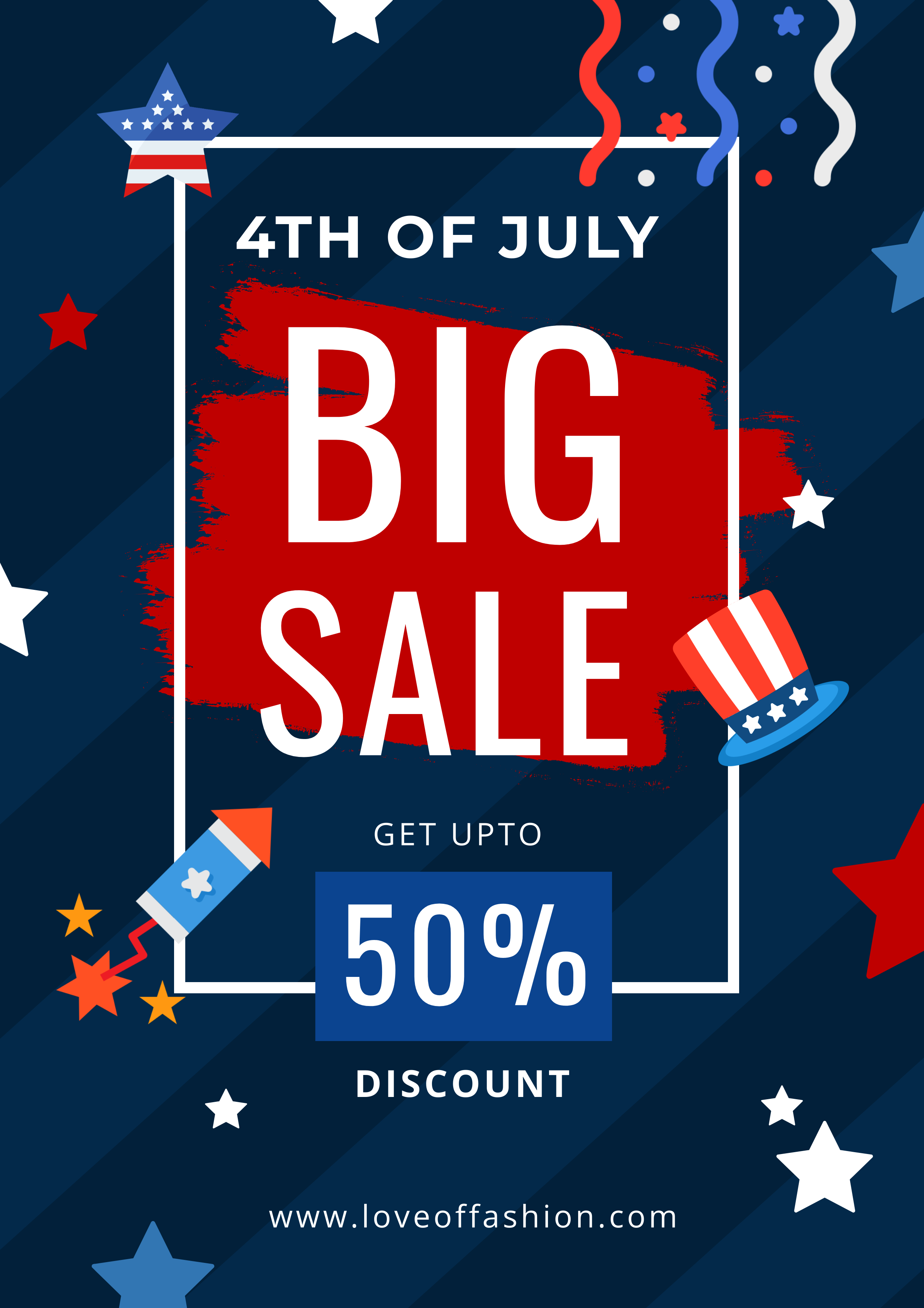 Get This Template and More
19. Let the Poster Background Image Direct Your Design Choices
In the below Gymnastics Poster Template, the background image sets the direction for the rest of the design elements of the poster. The text and the bar behind are aligned with that of the image.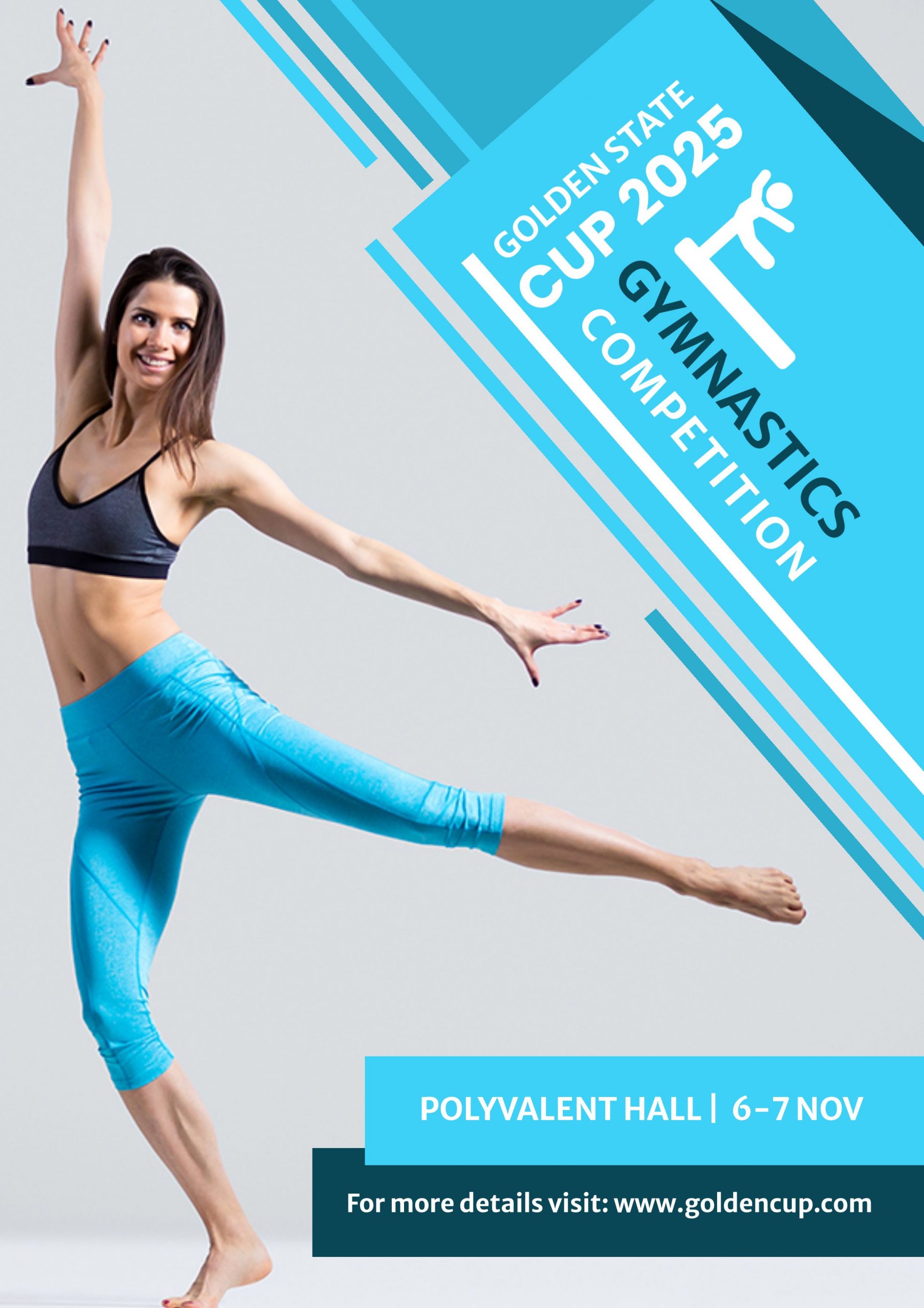 Get This Template and More
20. Utilize the Text to Add Meaning to Your Design Creatively
Look at the Sale Poster Template to observe our designers have utilized the letter "S" to hang the price tag creatively.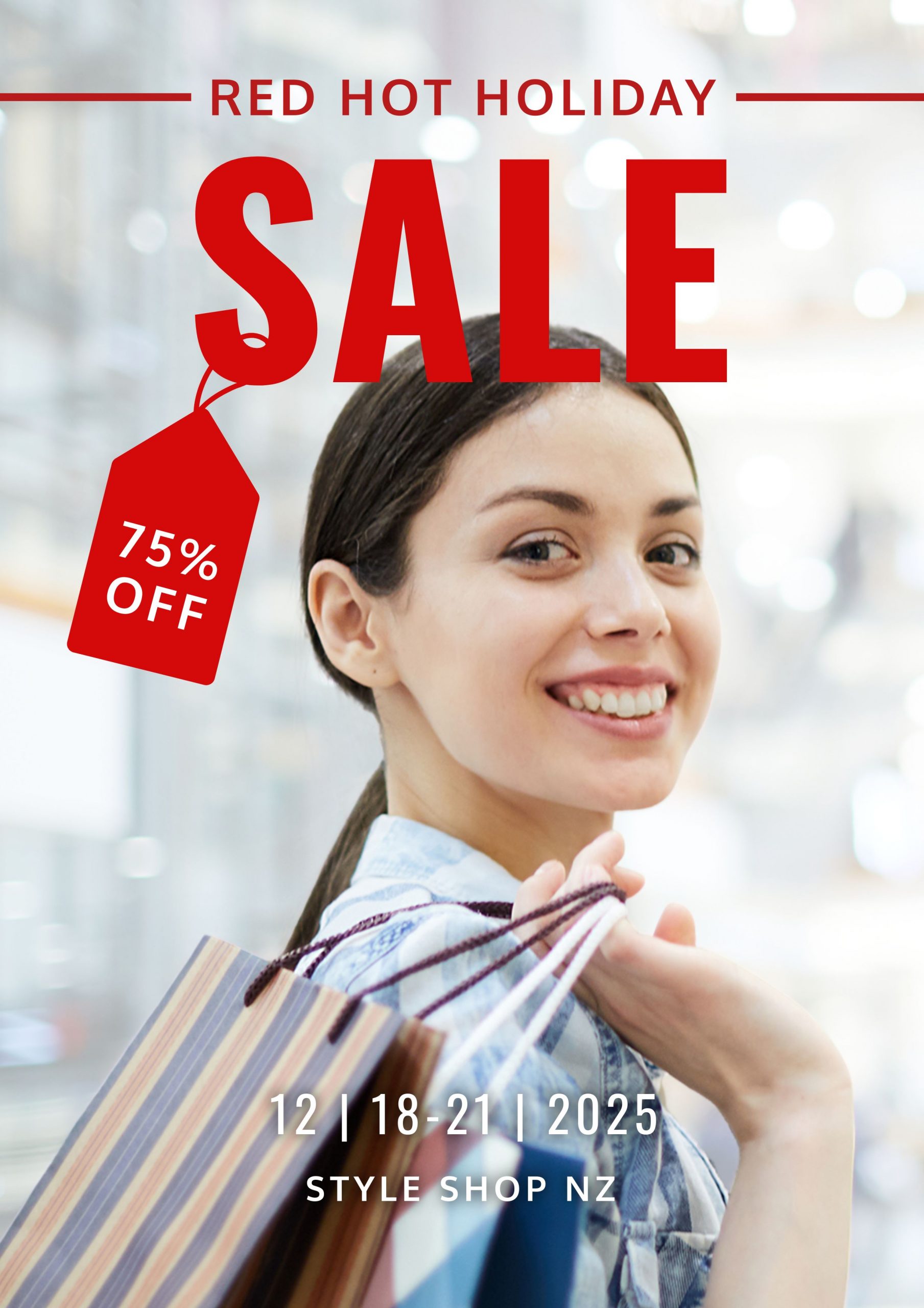 Get This Template and More
21. Add Text and Design Elements in Separate Blocks
Look at how structured and organized the Christmas Poster Template looks, with bright colored blocks for each design element.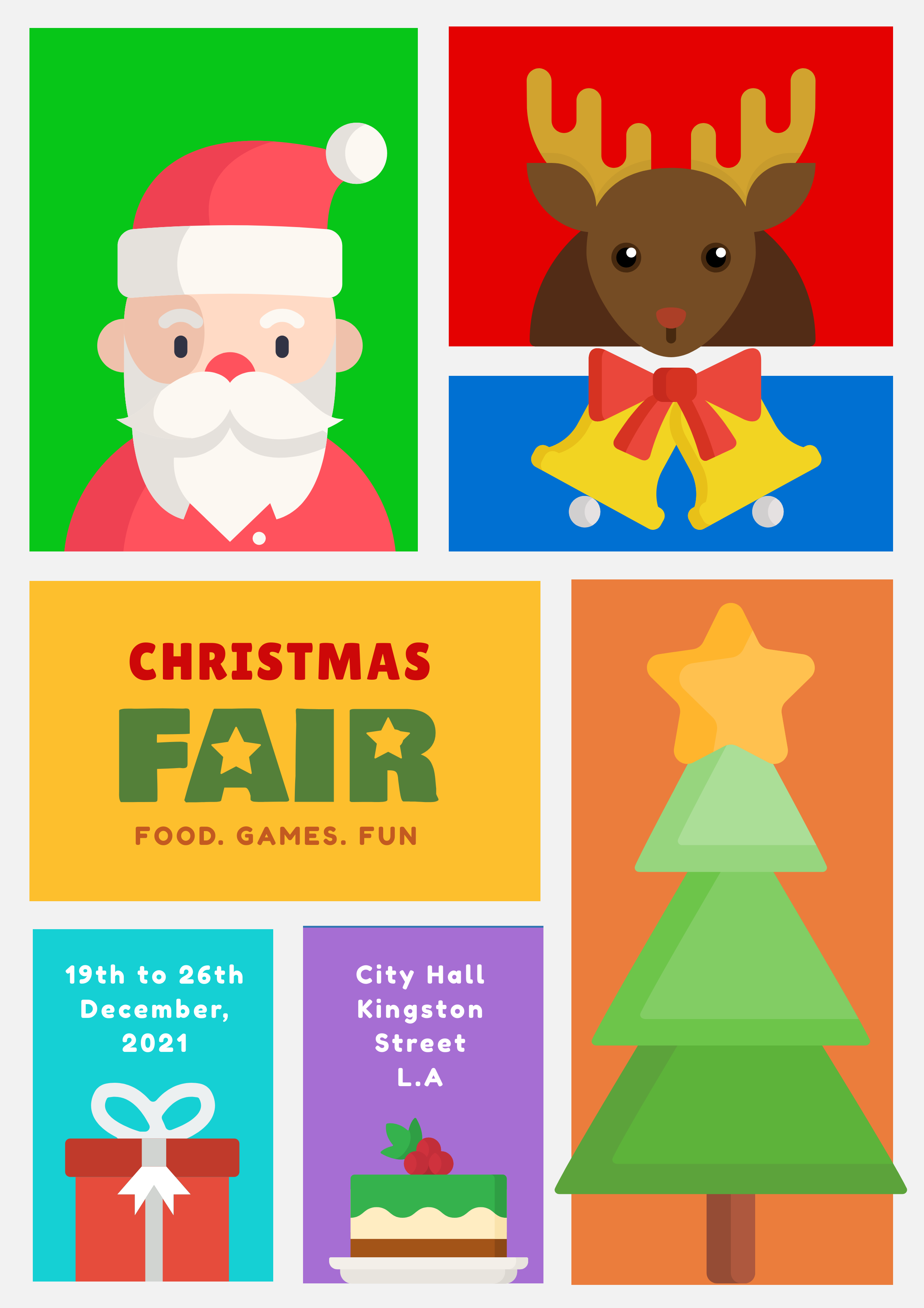 Get This Template and More
22. Showcase Your Text Creatively
Look at how the words "about opening" is presented in the Christmas Poster Template.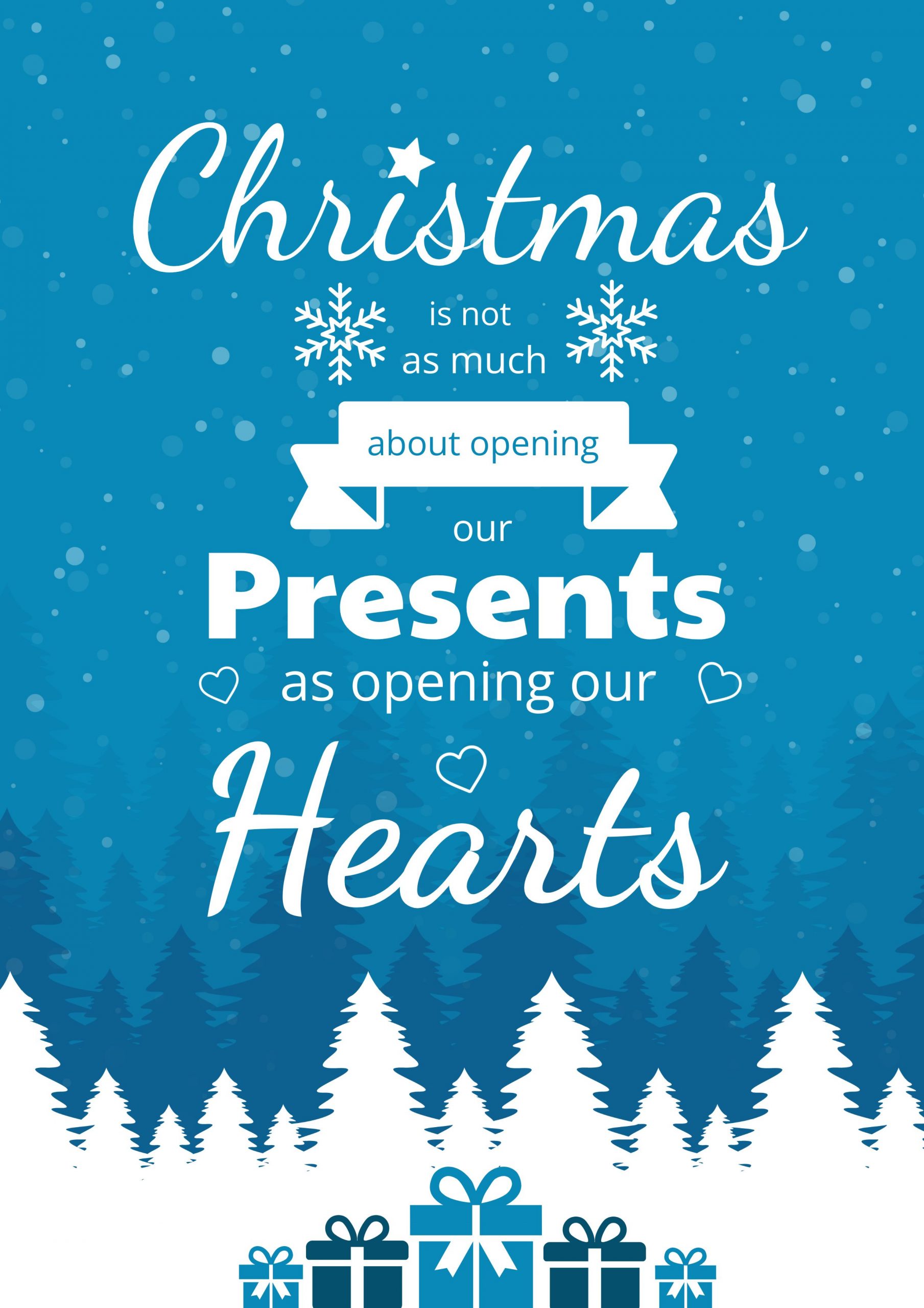 Get This Template and More
23. Add a Dash of Color to Your Black and White Poster
Adding a splash of green colors to the black and white minimalist Tennis Poster Template instantly grabs the viewer's attention.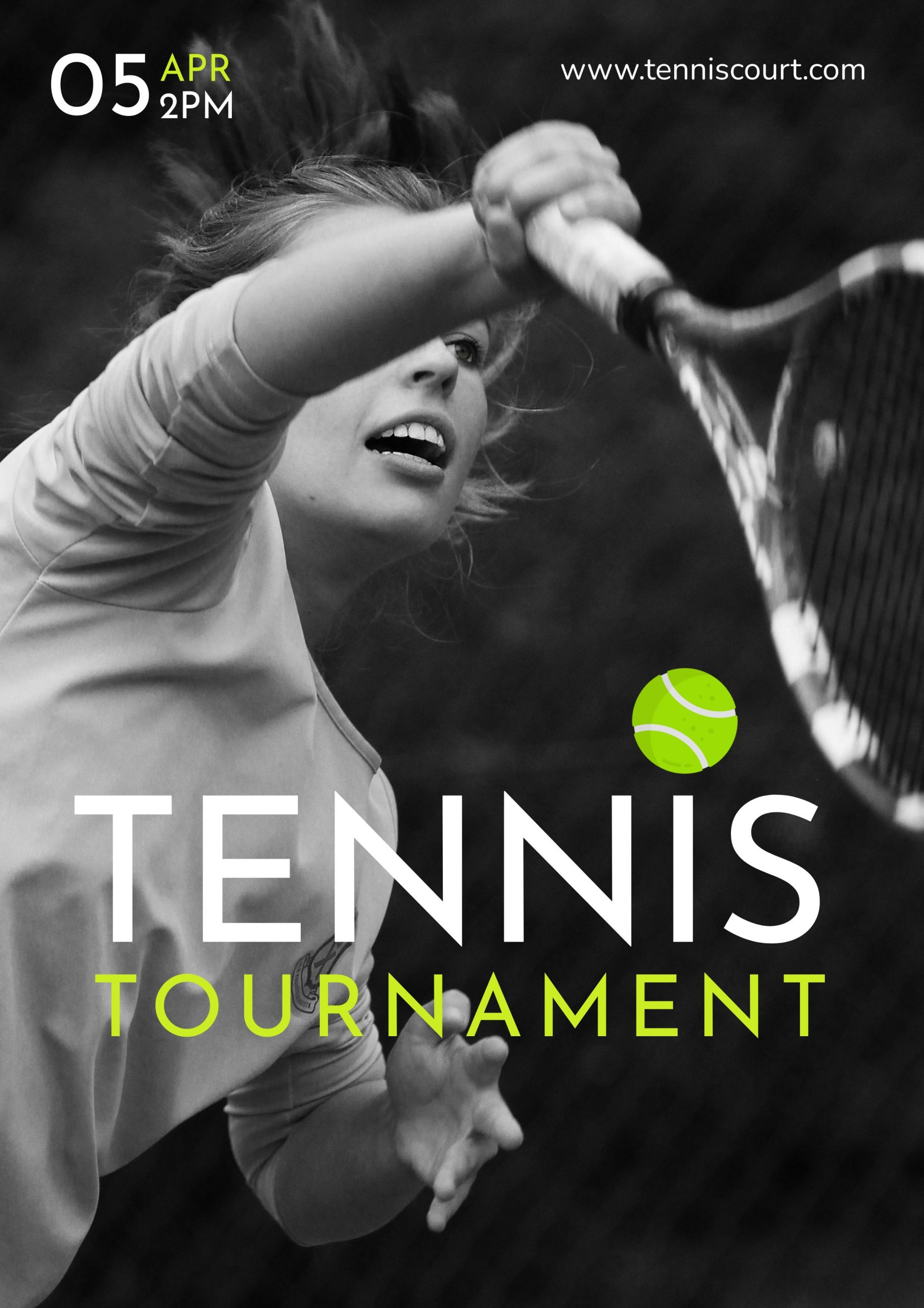 Get This Template and More
24. Get Creative with Your Hiring Process
Yes! You can use graphic elements like illustrations, shapes, etc., to showcase your reactive side. Keeping it professional, you can be creative while advertising your company vacancy.
Check out the below template to come up with your creative recruitment poster ideas.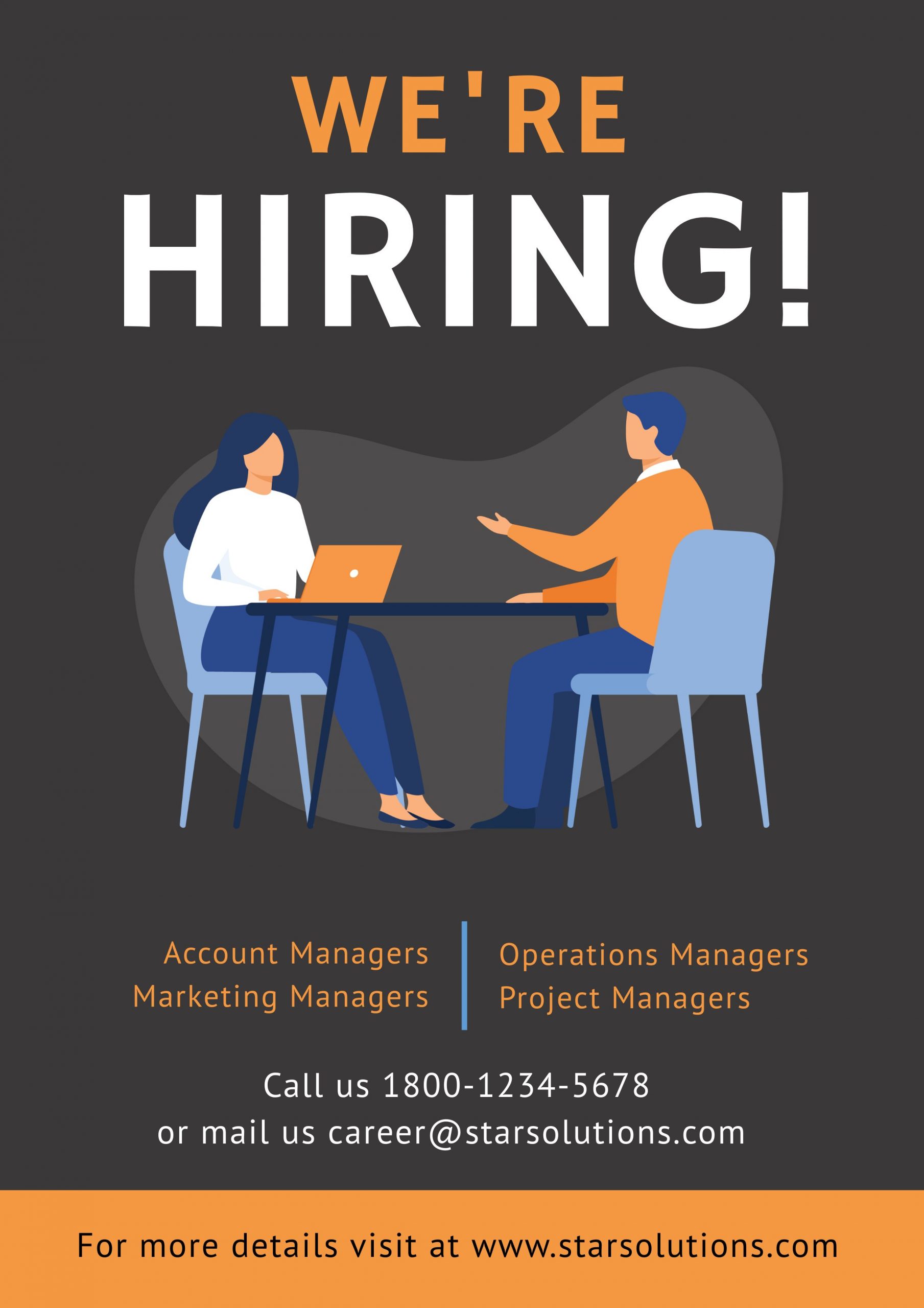 Get This Template and More
25. Club Your Image and Text Together
Look at the Sports Poster Template how the player's image and the text are clubbed together.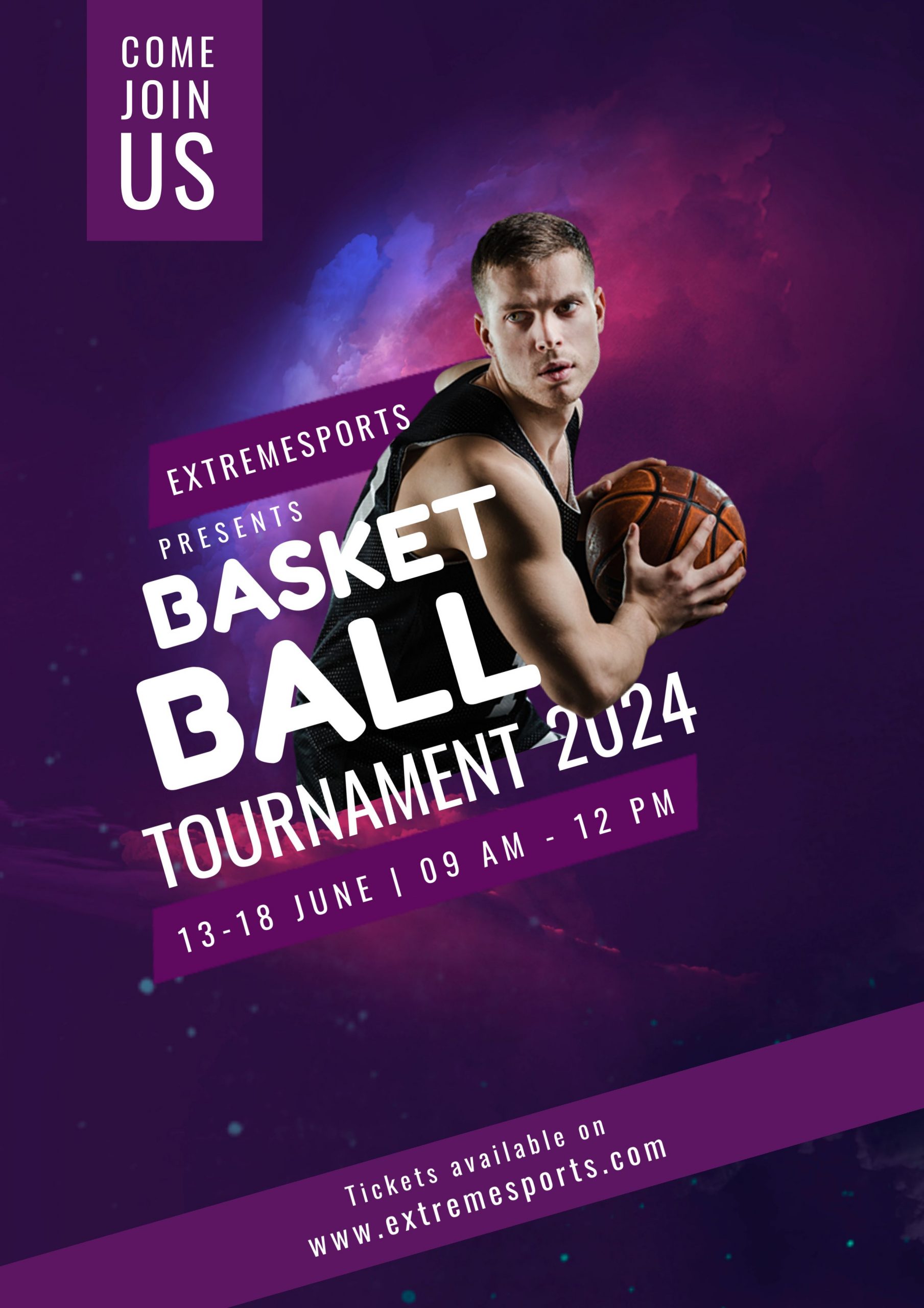 Get This Template and More
Check out Sports Poster Design: Design Amazing Sports Posters In A Few Clicks.
How To Make a Poster with Dochipo?
DocHipo offers beautifully-designed Poster Templates for various industries and occasions. You'll get templates for the 4th of July, Advertising, Beauty, Birthday, Business, Christmas, Conference, Food, Golf, Gym, Holiday, Music, Sale, Schools, Sports, Thanksgiving, etc.
You can find the poster templates by format, industry, or occasion.
Select the template category and then the particular template you want to work with. DocHipo equips you with various design widgets or design elements to help you in the customization process.
The design elements include background, illustrations, icons, stickers, shapes, lines, etc.
You can also watch our video guide on creating posters in DocHipo.
Wrapping Up
Hopefully, you loved our ideas and may come up with your own creative poster ideas inspired by them. Make the best use of the above resources to implement your design ideas and imaginations. Sign up to DocHipo, explore all the poster templates, and design with the ones that align with your poster context. Leverage the design widgets to create posters that drive brand awareness and boost visibility. Keep the poster design best practices in mind while designing and win your target customer's hearts by making the most creative poster ever.
FAQ
What are the 7 types of posters?
The different types of posters include advertising, informative, motivational, movie, event, travel, and research posters.
How can I make a poster more attractive?
Choose the right imagery, colors, and fonts to elicit a mood reflecting your desired message that people can instantly connect with. Furthermore, you can experiment with typography, negative space, interesting shapes, etc., that complement the overall look and feel of the design to make a poster more attractive.
Can a poster have no color?
Color is a fundamental element of your poster design. Through the use of appropriate colors, you can emphasize crucial aspects of your poster and direct a viewer's eyes to them.