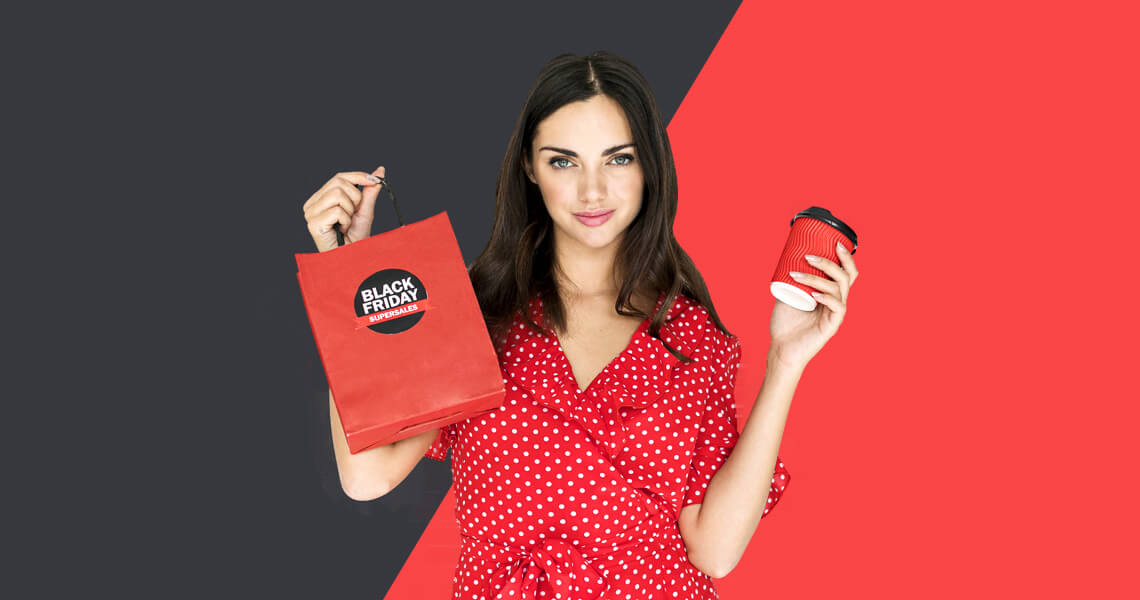 Turbocharge Your Black Friday Offer with DocHipo

Oct 24, 2019
It is that time of the year when everyone is ready to get into a shopping spree. With Thanksgiving approaching, both shoppers and marketers are gearing up for the biggest selling occasions of the year, Black Friday and Cyber Monday.
But, don't just take my words! According to a survey, in 2019 an average shopper is planning to spend $502 on Cyber Monday and Black Friday, compared to $432 in the year 2018. And this is not all. In 2018, the total sales figure for Black Friday and Cyber Monday reached a jaw-dropping $1 trillion.
So, like any marketer worth their salt, you are possibly planning to make the most out of this shopping festival too! I, for one, have my wallet and shopping list, ready guys.
While shopping takes very little effort (with all the offers and discounts running hot), marketing for these occasions is a different (and might I add, difficult too) job altogether!
If you are still preparing for your Cyber Monday and Black Friday offers, I have some cool tips for you. But, before we get started on that, let's take a look at the history and origin of these two days.

History and Origin of Black Friday and Cyber Monday
The origin of Black Friday can be traced back to Philadelphia where the term actually originated. The Friday after Thanksgiving (which falls on the fourth Thursday of November) is known as Black Friday.
Since 1952, the day after Thanksgiving has been observed as the biggest shopping day of the year. Over time, it was used to describe how companies put their accounts in 'black'. It is believed that companies used to generate a huge amount of their revenue in one month itself, thanks to the upcoming holiday season.

While a major part of Black Friday sales used to be in-store shopping, these days both online and offline retailers generally offer mouthwatering discounts on almost every kind of product.
The Monday after Black Friday is dedicated to Cyber Monday. The term was first coined by Ellen Davis in a 2005 press release. Since then, it has become one of the most popular online shopping activities.
How Do You Get Ready for Black Friday and Cyber Monday
Enough of history! As a marketer, you have a pretty busy time as it is.
Reportedly, consumers start planning and buying during late October and early November. So, starting your marketing activities no later than October might be the safest option. I guess, you already have some solid plan by now. But, here are some ideas that can help you add that tiny bit extra to your campaign.
And in today's world, when the competition is super-high, tiny goes a long way. Right?
Focus on Social Media
According to NRF, in 2018 there was a 73% growth in Instagram traffic in order to find deals. The same year, Pinterest witnessed a growth of 43% in traffic during Black Friday and Cyber Monday sales. In fact, 16% of GenZ are ready to pull an all-nighter even for Black Friday sales.
The stats clearly show how important social media engagement is!
Reaching out to your target audience via social media will surely boost your visibility and up the chance of making more sales. However, catching the eyeball is of utmost importance here.
With all your competitors running somewhat similar offers and discounts, a bland post will do very little in terms of grabbing the deserved attention. So, it is necessary to stand out from your competitors. Here, attractive visuals, combined with well-thought-of text can put you ahead of the race.
Present your offers and discounts with stunning social graphics, optimized for each platform and you have the chance to capture most of the attention this season.
With DocHipo in place, you can create beautiful social graphics in a jiffy! Check these awesome DocHipo templates that can make your posts come alive.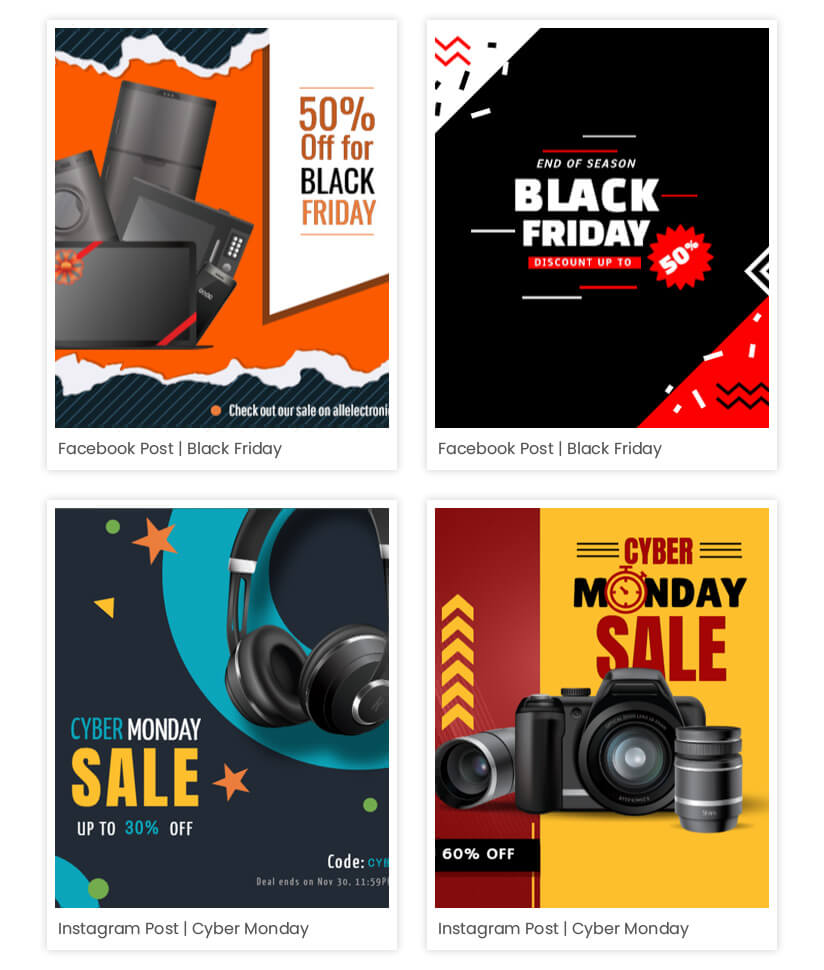 Use Those Good Old Posters on Black Friday
While millennial culture majorly involves social marketing, focusing on other online and offline channels of marketing is equally important.
Good old posters are your trusted tool here.
Historically, posters have proven to be one of the most reliable tools for conveying ideas and grabbing attention. Why not use it for your Black Friday marketing too?
The best part is, you don't have to stick to either online or offline use. Today, you can create a poster and use it online. In case you run a brick and mortar store, you can print out the same poster and use it offline too.
Here're some stunning poster templates from DocHipo that you can use for both online and offline marketing this year! You can repurpose them to announce Black Friday sales too.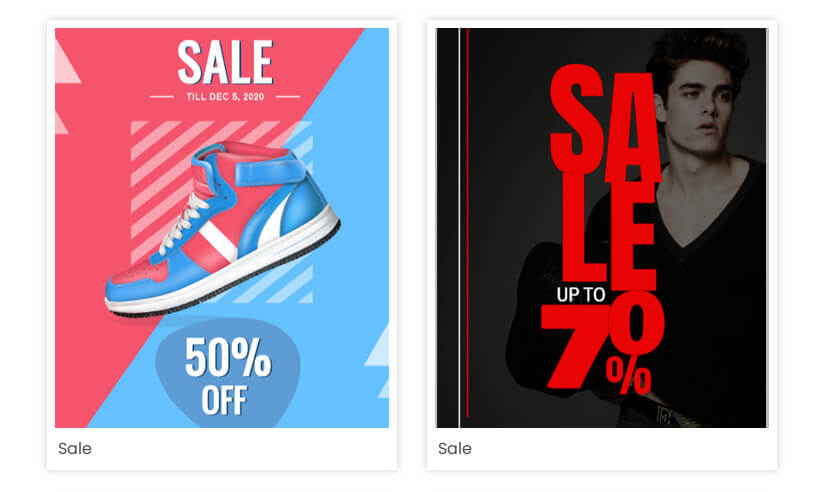 Re-Use Those Social Graphics to Jazz-up Your Blog
As a marketer, I know how blogs have always been trusted companions to the process of marketing. They can be used to bring in more traffic, offer information and convert traffic into leads.
While coining the right headlines and creating awesome content is still the cornerstone of a successful blog, this Black Friday you can add some bling to your blogs. How?
You can create stunning graphics, download them in PNG format and add them to your blogs for that extra dash of coolness.
The great thing is you may not need to create graphics at all! You can re-use the social media graphics that you've already created in DocHipo. If needed you can simply resize your social graphics, tweak them to adjust the elements and get going from there.
How? Here's an example: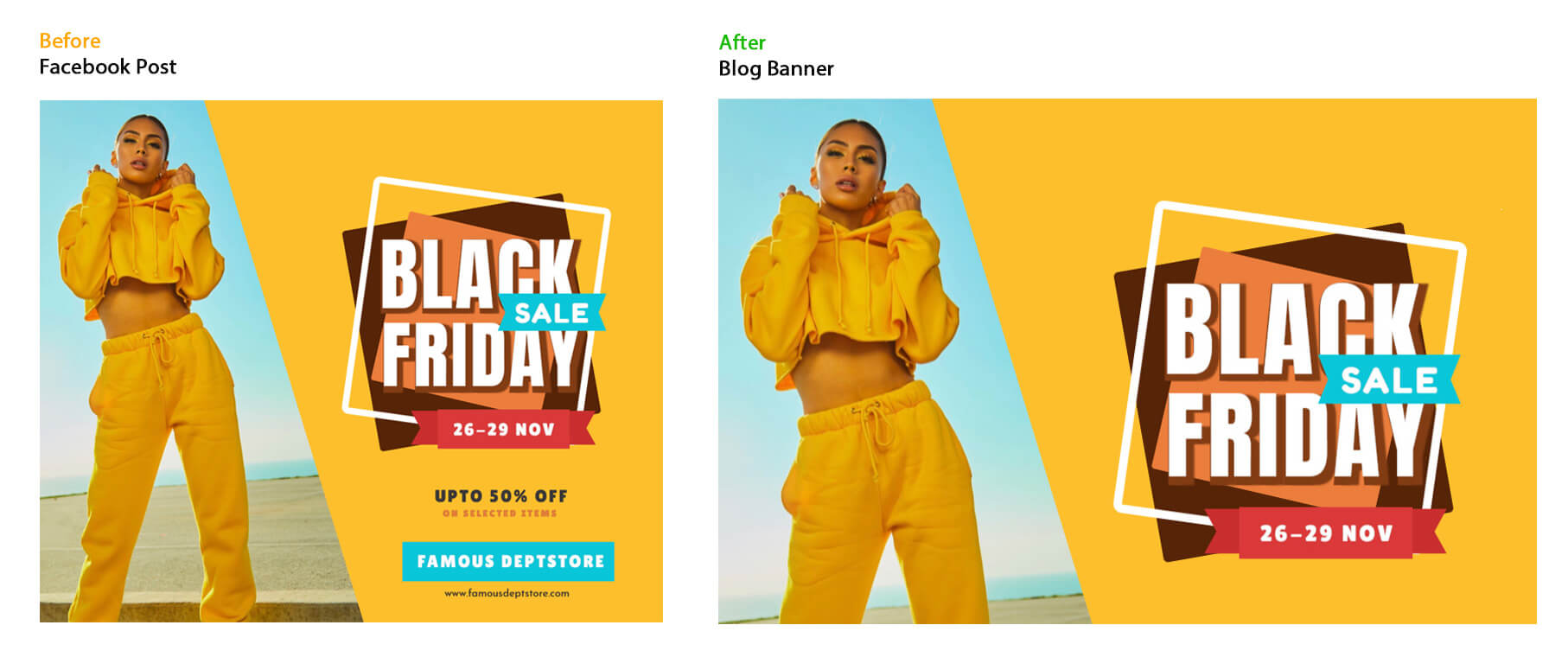 All in less than a minute, with zero design skills!
Concluding Words
During these occasions, every brand offers delicious deals that the consumer can't say no to. This is why it is super critical to stand out in the competitive market with stunning marketing materials.
Get DocHipo today to boost your marketing efforts in this Black Friday and Cyber Monday. DocHipo is absolutely free to get started. Sign up for free!