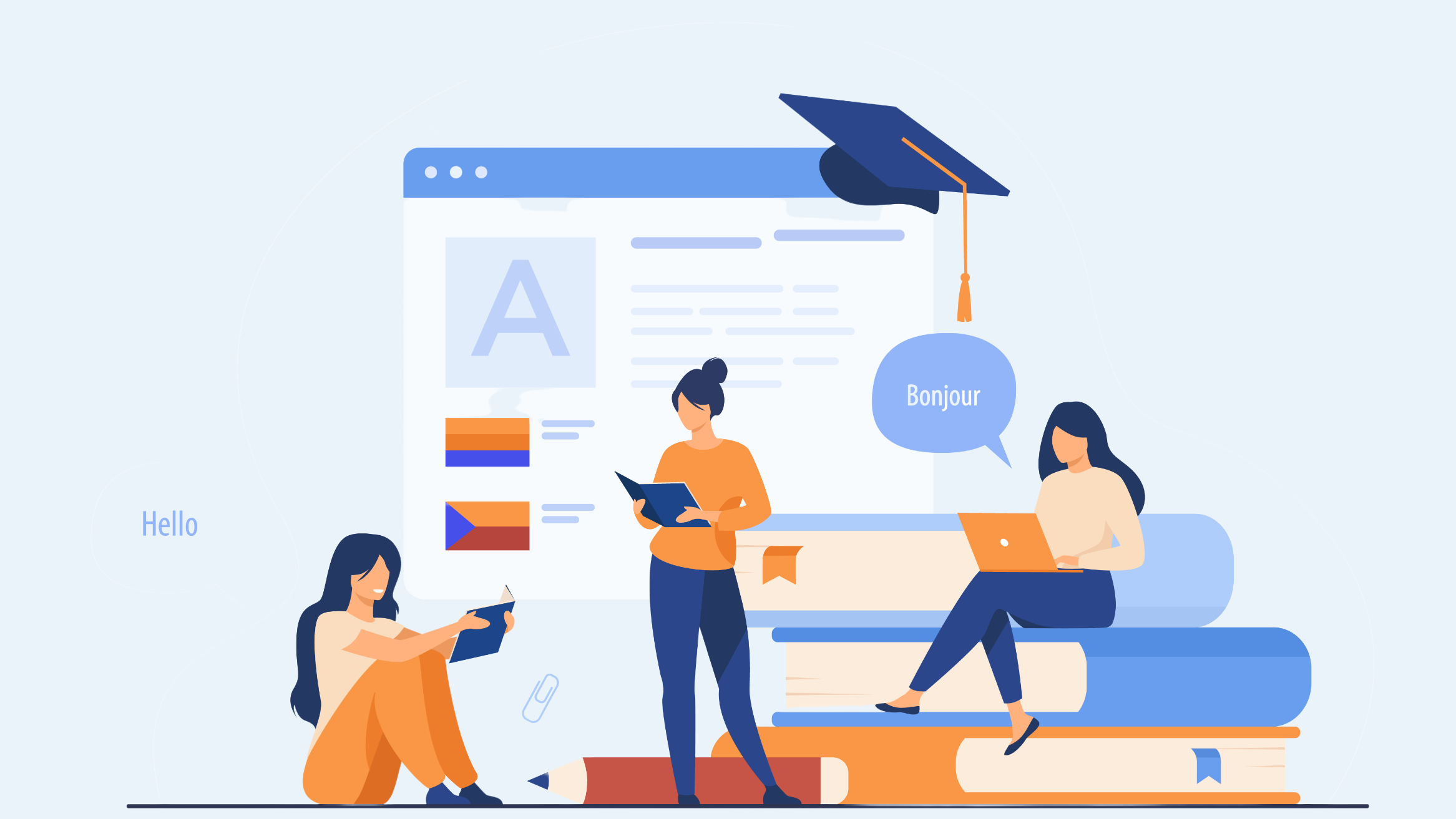 Branding Joe: Here's a Quick Way to Create Certificate

Last Updated May 15, 2023
Hello everyone!
I hope you are enjoying the freshness of this New Year. Well, as for me, things are going pretty well…
The webinars that I had conducted became popular, flooding in more requests. This gave me the idea and opportunity to start my long-time dream of running virtual classes.
Yes! I want to start my online training program to train individuals in communication and develop their soft skills.
But you cannot just start an online program without being mindful of all the essential factors necessary to make those programs successful and fulfilling.
This article will list three factors before starting an online training program.
Also, let's not forget that a course has no soul without the prospect of being validated through a certificate. So, I will also share why providing a certificate is necessary for a course to appear convincing. Finally, I will show how I plan to generate a certificate for all my online classes via the DocHipo platform.
So….1…2..3….Let's begin!
3 Factors for Getting Your Online Course Started
Statistics suggest that almost 80% of companies look for online learning platforms, with 60% of users feeling that an online course fits their overall lifestyle.
And why not!
The Internet has been a blessing…
Now, we not only get all our answers just within minutes but also have access to a world filled with profound possibilities.
We can socialize, communicate with people virtually, and scout through the platform to look for potential contacts and jobs.
Most businesses can be operated online without being interfered with by any unwanted situation.
The best part about online platforms is that we do not have to move from one place to another. We can be in our pajamas, sip coffee, and switch on our digital devices.
Hence online platforms are convenient, cost-effective, and do not require extra time on transportation.
These factors make online courses the ideal choice. This is because the participant feels that he/she gains something important without compromising any aspect of their life.
Hence, I realized that I must first be more reachable to my prospects to fulfill my dream of owning a renowned training center. For that, starting with online courses is the best way.
Moreover, I also need to see how my audiences are taking the course and continue to evolve strategies to help me grow my business.
So, before starting an online course, there are three crucial factors that you have to keep in mind.
1. Choosing the Topic and Drafting the Lesson Plan
You cannot randomly select a topic you want to draft a course. It would be best if you had a proper layout of the course and its lesson plans.
But before deciding on the topic, you need to ask yourself these questions:
What are the skills/knowledge that people want to acquire? (This will help you to understand the current market demands)
How many training provider companies/individuals are already providing this course?
How can you be different from them?
How can your course and lesson plans help people to be better than others?
How long will your training program be?
In my case, my training program will be based on communication. To be more specific, a prolonged course will include all the elements of communication, such as business communication, interpersonal communication, cross-cultural communication, and so on. But, a short course will have these courses in its separate component.
Since I plan to provide short courses, I will start with Business Communication (as this course is in demand). Moreover, my target audience wants to acquire a skill quickly and might not want to enroll in a long-term program.
Many of my competitors are already providing this course. So to be different and more effective, I plan to include some extra lessons and training they do not offer. At least the first aspect of my communication training program is to scrape away the psychological barriers that hinder flawless communication.
2. Presenting Yourself in the Online Platform
This is a very crucial aspect.
With many online platforms booming their way into being included in any corporate work process, choosing the right one to satisfy your purpose is essential.
Some commonly used platforms are Zoom, Google Duo, Skype, etc. From them, choose one particular platform which will fulfill your purpose.
Once you have chosen your stage, you must start thinking about appearing more clearly and engagingly. That includes your body language, voice modulation, and a little humor.
Presenting your course online is difficult, as you cannot gauge whether your participants enjoy it or get bored.
As a trainer, physical classrooms always allow you to observe the reactions and work on your presentation accordingly. But with online platforms, this might not be easy.
So you must construct a well-laid plan to ensure your lessons are well understood, and your students enjoy your sessions.
This is important as it will attract more participants recommended by your x-participants.
3. Marketing Strategies
When you're clear with the nitty-gritty of your online course, you can start strategizing your marketing plan.
To begin with, Social media platforms serve to be the best space for these marketing strategies. Being extensively used by audiences worldwide, your advertisements have a greater chance of being viewed by a large group of audiences. This increases the probability of prospects enrolling in your course.
Studies have suggested that Social Media impression numbers rise by 20% annually. This indicates that advertisements on social media have a good chance of being considered by audiences.
So, whether you plan to post advertisements on Facebook, Instagram, or any other social media platform, you can expect a good outcome from this investment.
The next step to market your course properly is to draft the right content you will let out to the global audience.
The rule is to be honest, and clear about your program. People value honesty and would love to invest in something that can win their trust. Lay out the objective of this course and its lesson plans. Also, make sure that you are very neat about the financial aspects. Sudden financial surprises can take away the charm of your program.
The best way to market your program is by proposing a free demo class, where the interested client can attend the first session without committing anything.
If they like that class, they can enroll in the next batch.
This will keep projecting a professional yet considerate attitude, luring more participants.
Finally, everyone wants a document that can validate their acquired skill. So providing certificates and mentioning them in your advertisements is a must!
Importance of certificate
Certificates are everything!
In most cases, people often complete a course to obtain a certificate to enhance their eligibility. Certificates are like visible proofs of legitimizing your acquired skill.
Also, a certificate gives you a feeling of accomplishment, which boosts your confidence and makes you believe in yourself.
So it has more profound relevancy than qualifying you in certain executive positions.
When your course provides a certificate well-recognized by professional bodies, that online course automatically gains popularity.
Also, it is essential to make sure that your certificate looks good. A stunning-looking certificate enhances its overall purpose. At the same time, your document design needs to sync with your course theme.
I do not have to worry about my certificate looking brilliantly awesome! Because I am a Pro member of DocHipo.
Yes…with DocHipo acing my designs, I am entirely relaxed with how my certificate will look.
At DocHipo, you will get certificate templates based on different themes, all uniquely designed.
Let me show you one certificate template from each category.
Check out these awesome Academic certificate template designs: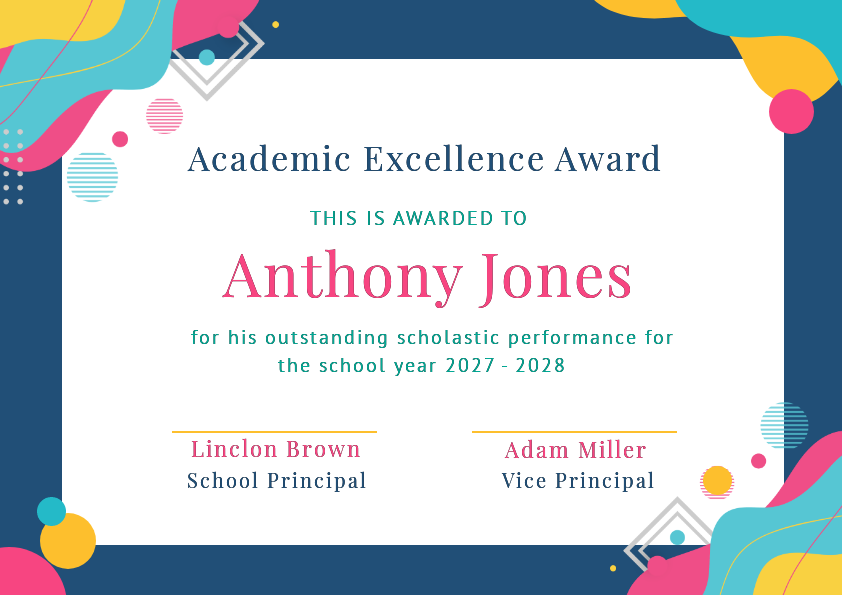 Get This Template and More
If you have to create a certificate to appreciate an outstanding participant, you can use this one: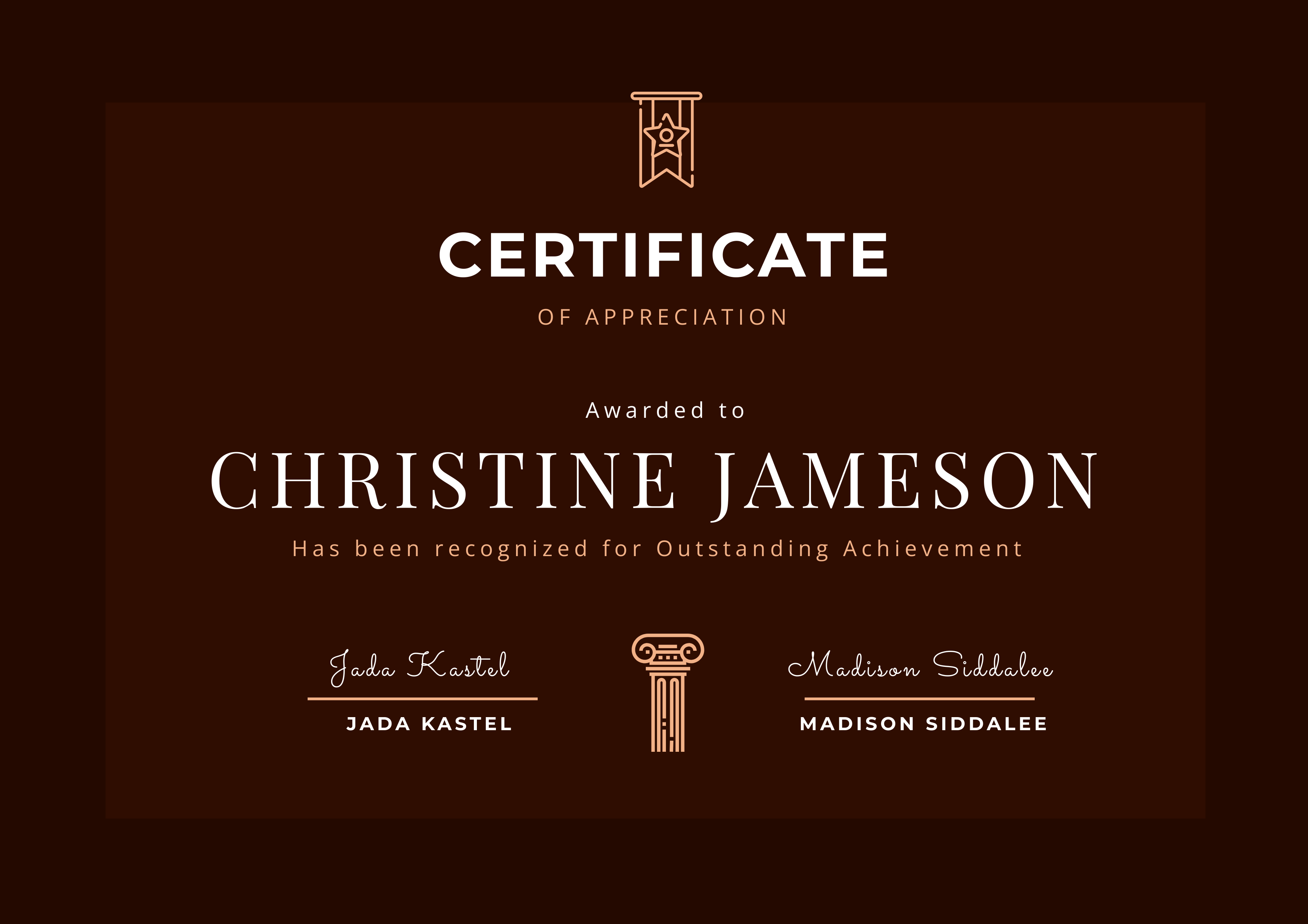 Get This Template and More
Check this certificate that awards an achievement: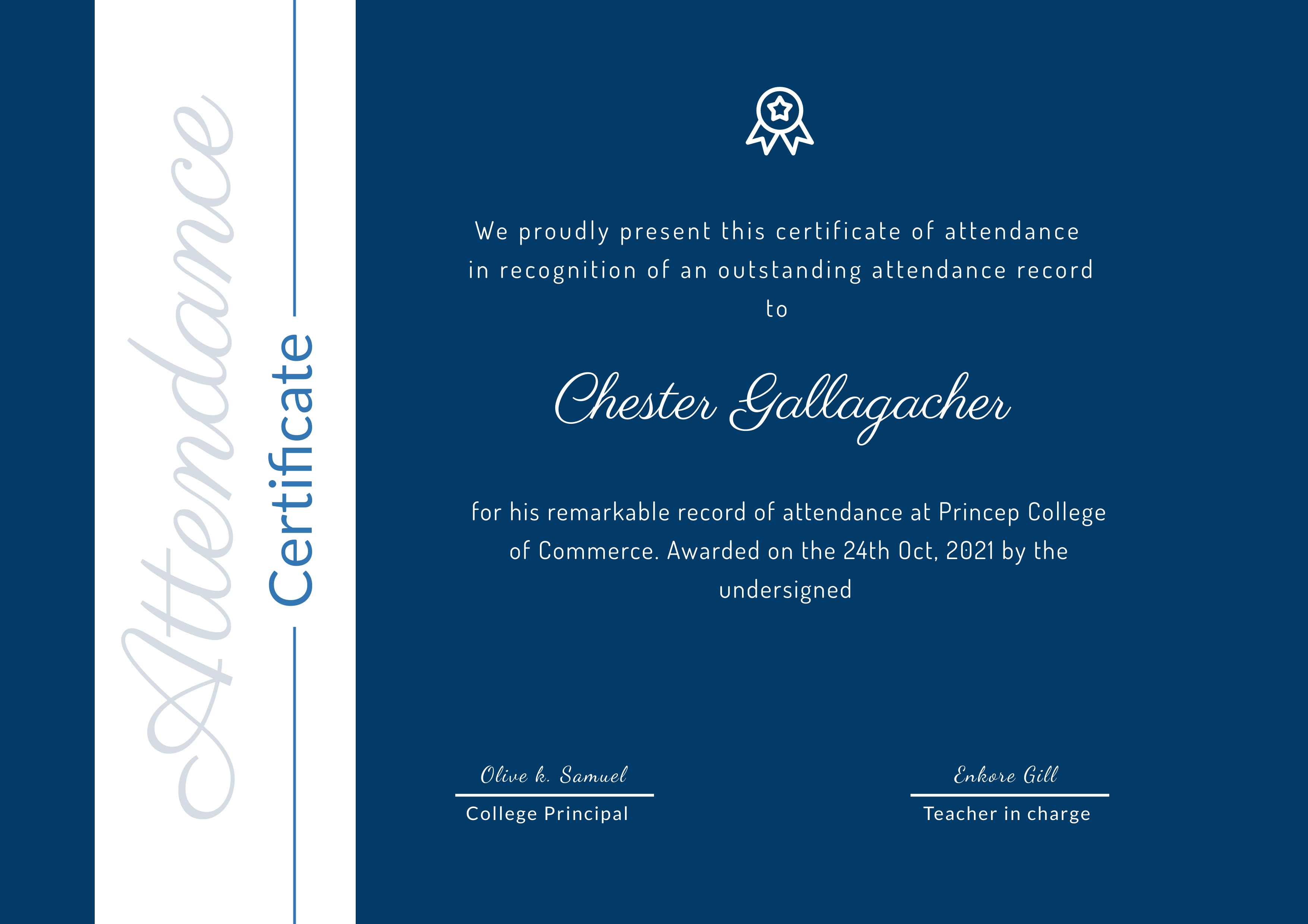 Get This Template and More
You will also get certificate templates related to the course completion: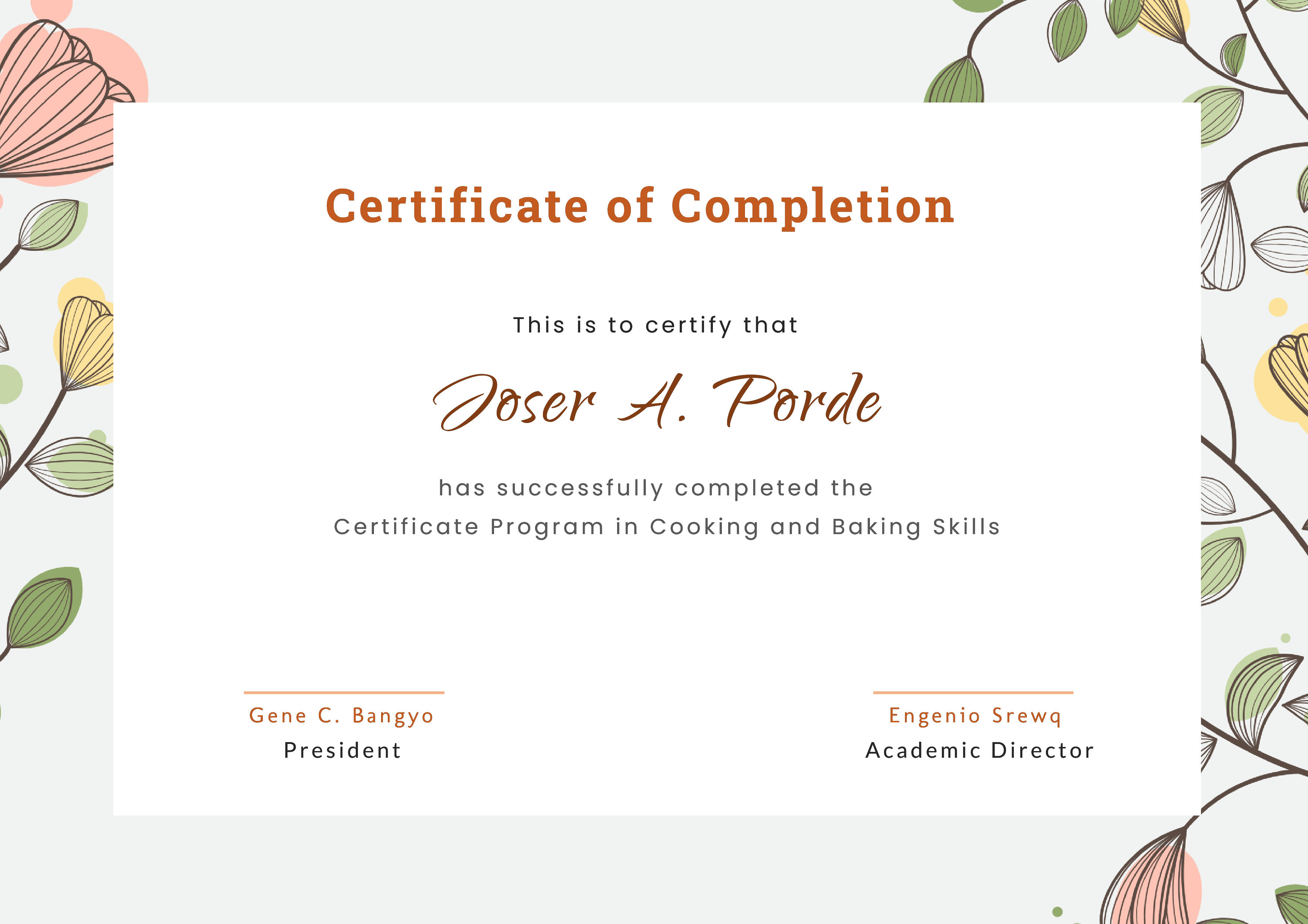 Get This Template and More
If you are providing a Diploma course, even then, you can get excellent certificate templates: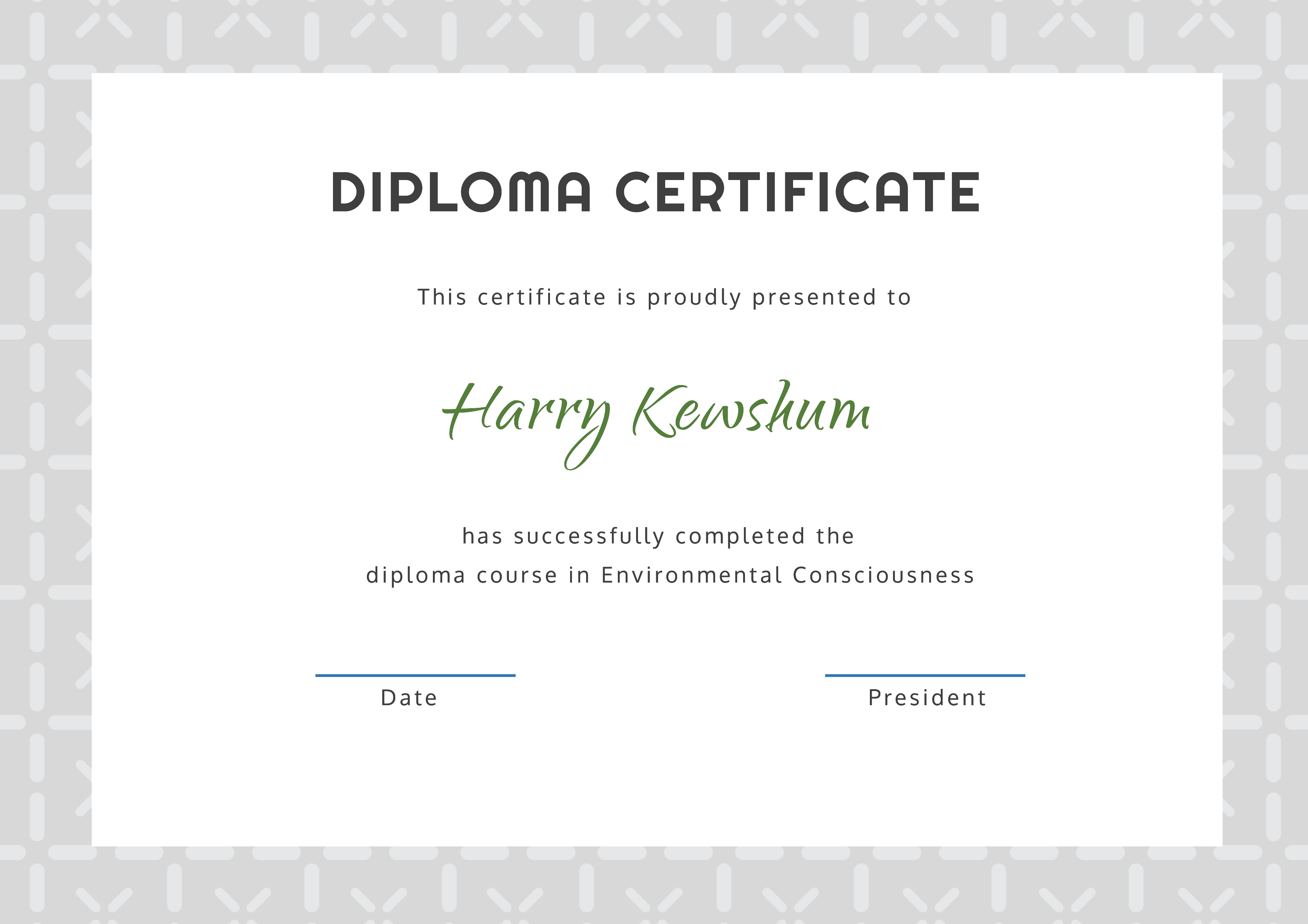 Get This Template and More
If you want to appreciate an employee's performance via a certificate, then how about this one: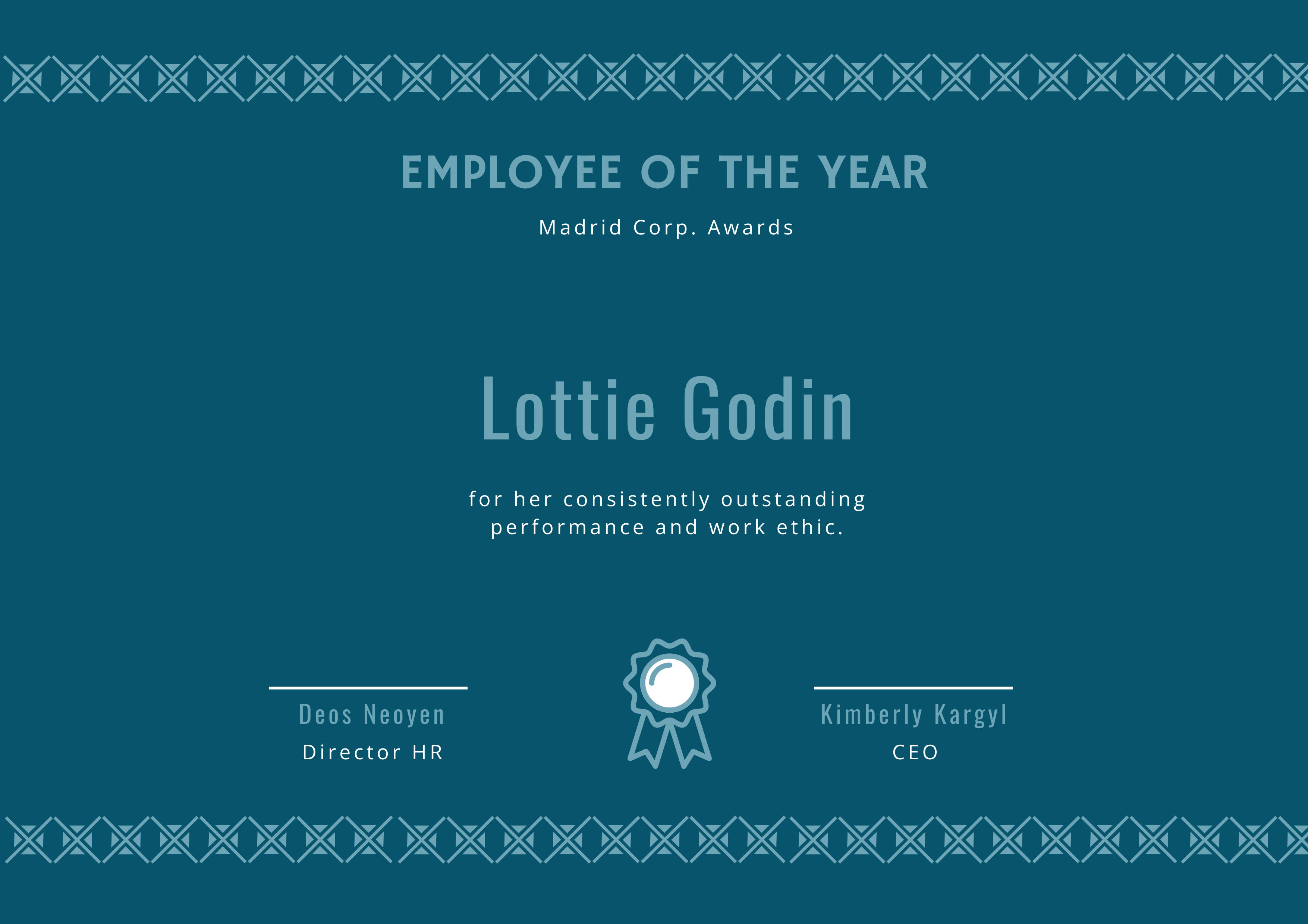 Get This Template and More
DocHipo also has certificate templates related to talent recognitions: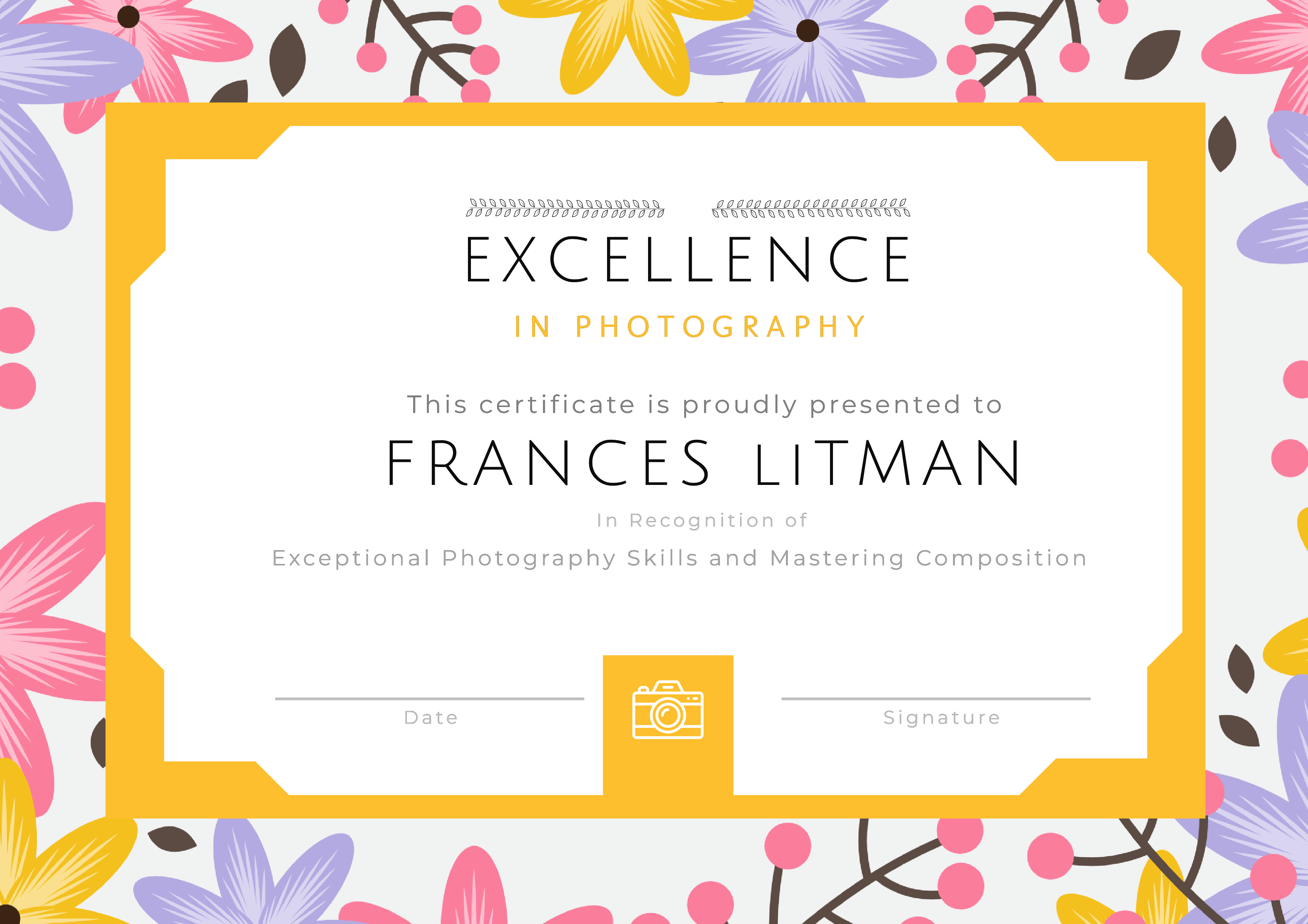 Get This Template and More
If you own a big institute or a School, then you can award a certificate like this: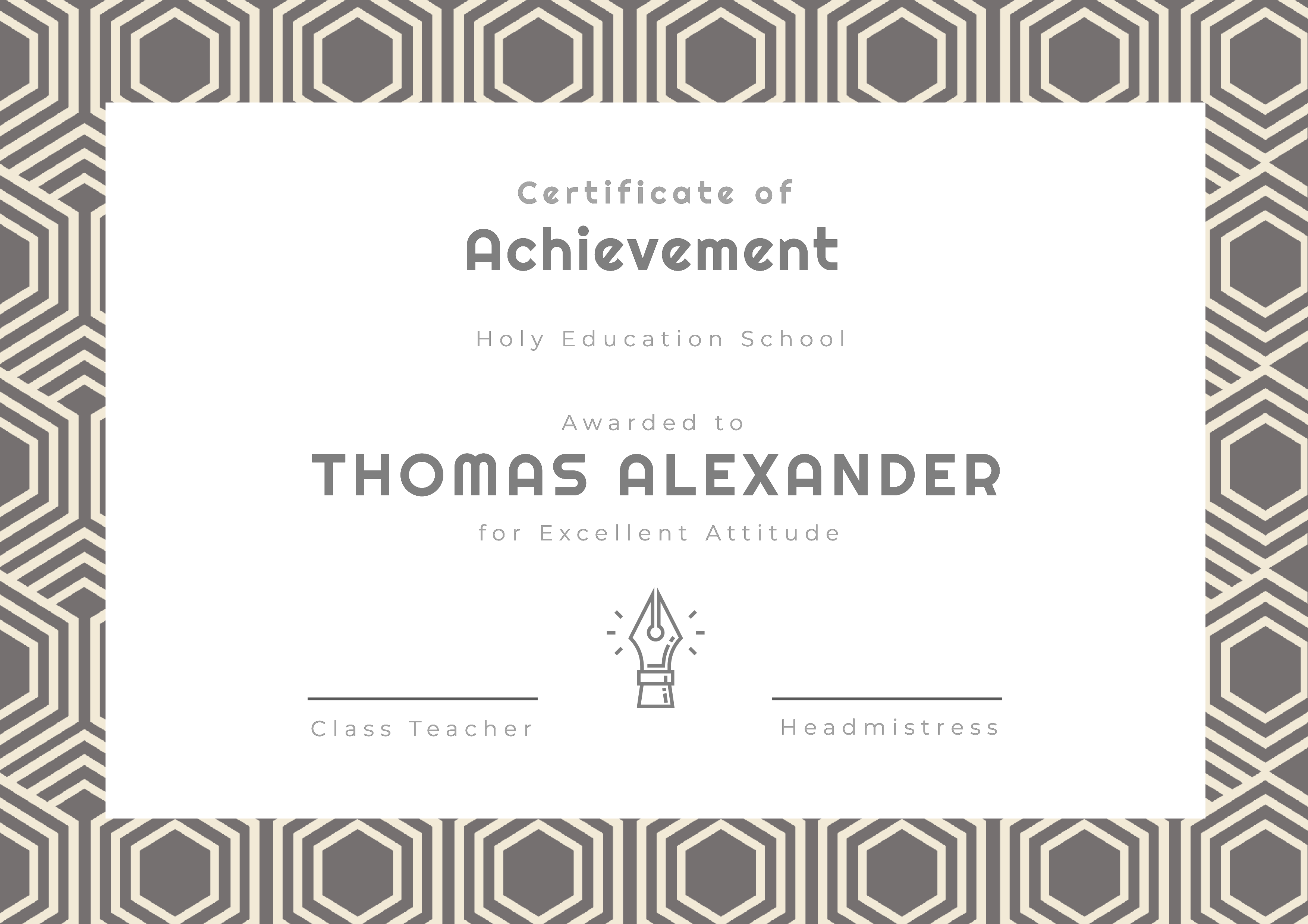 Get This Template and More
If you own a sports institute, then this certificate template is perfect: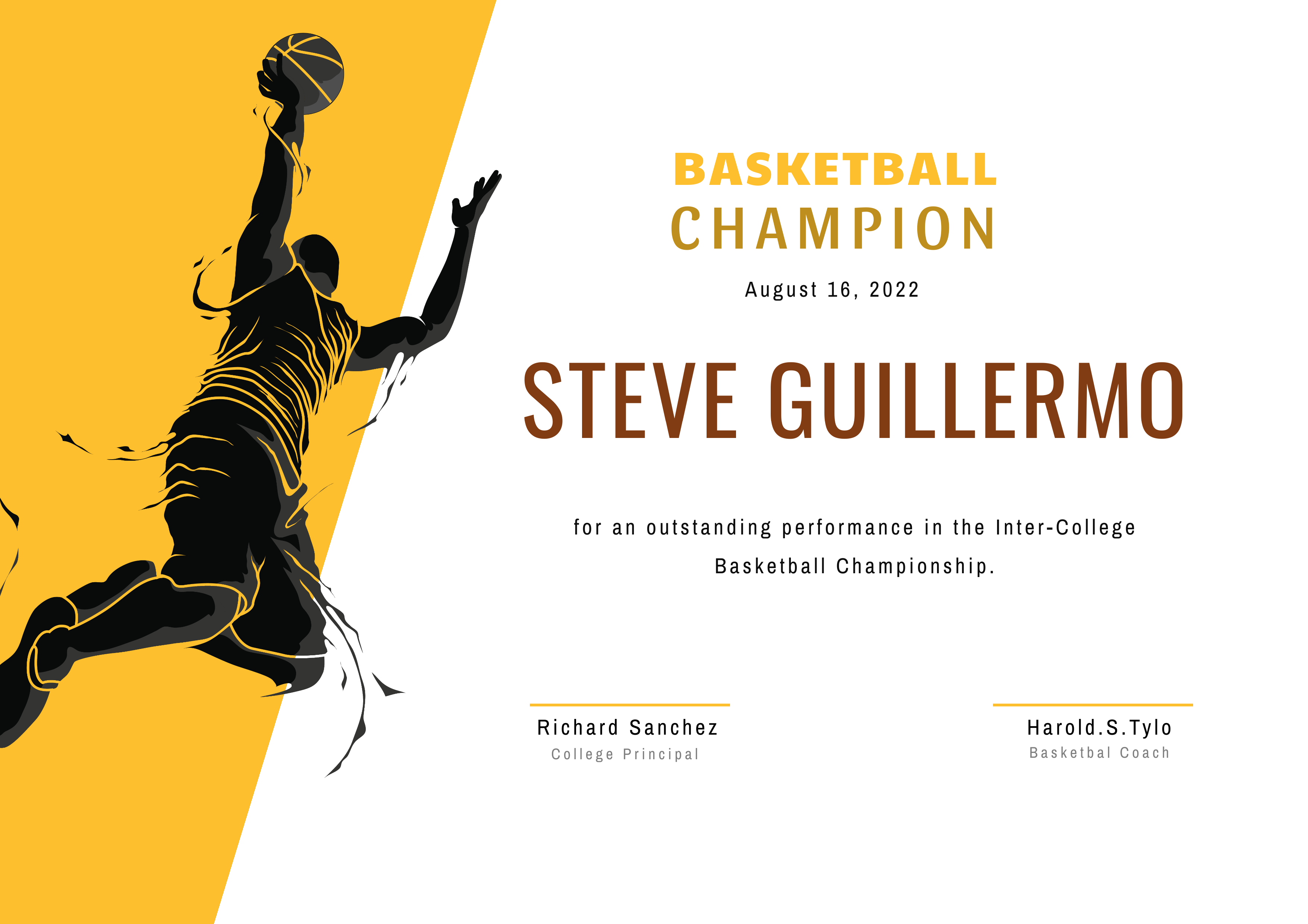 Get This Template and More
How to Generate a Certificate in a Minute
If you're new to DocHipo, you must sign up for DocHipo and follow these three simple steps.
STEP 1: Choose a Certificate Template
Log in to DocHipo and enter its charming landing page. There you can either type "Certificate" on the search bar or click the option "Certificate" under the widget "General Purpose" situated on the left panel.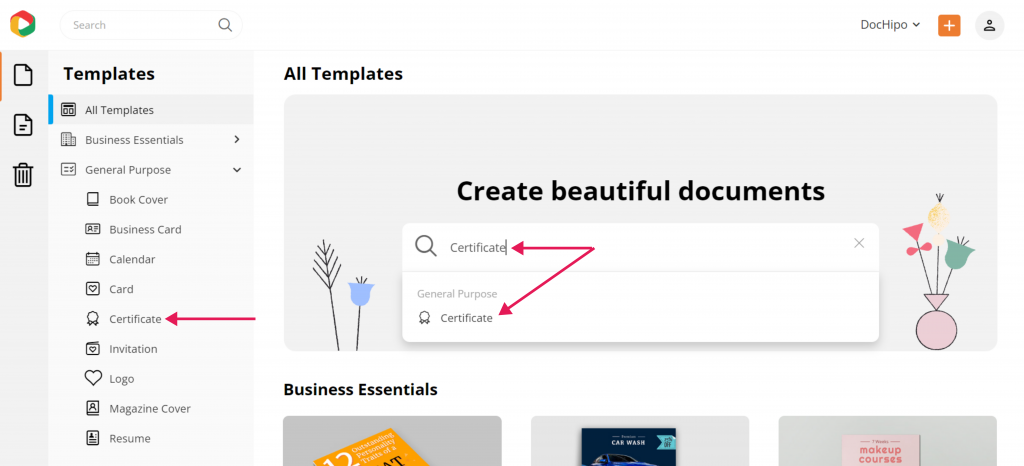 When you do that, you will navigate to the document templates page, which will showcase a series of vibrant certificate templates: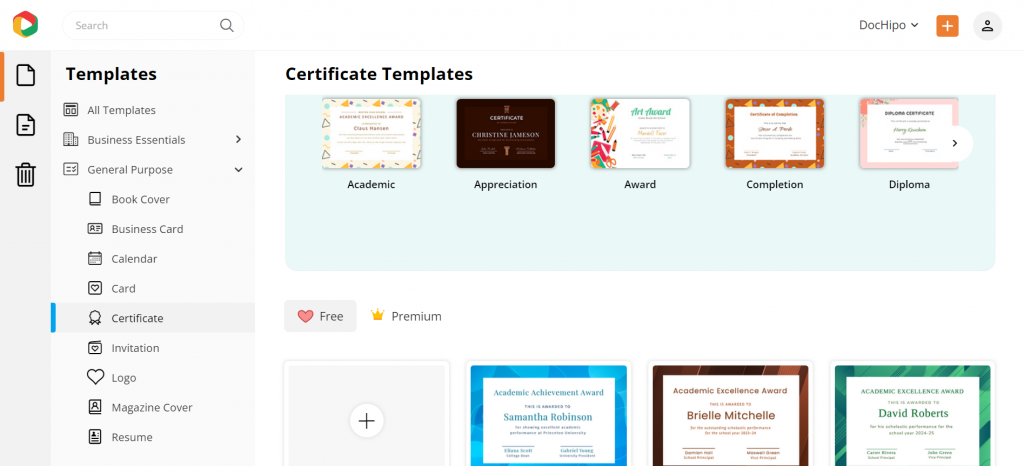 Click the certificate template that resonates with your training program.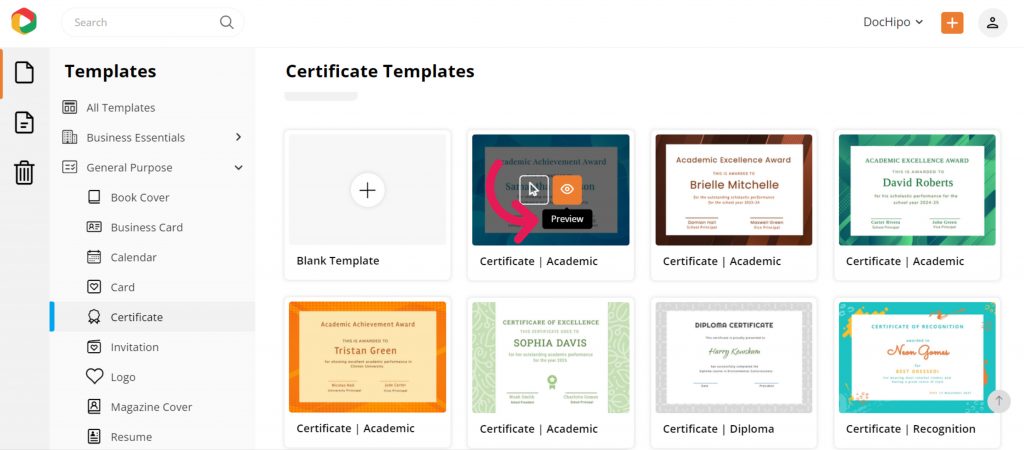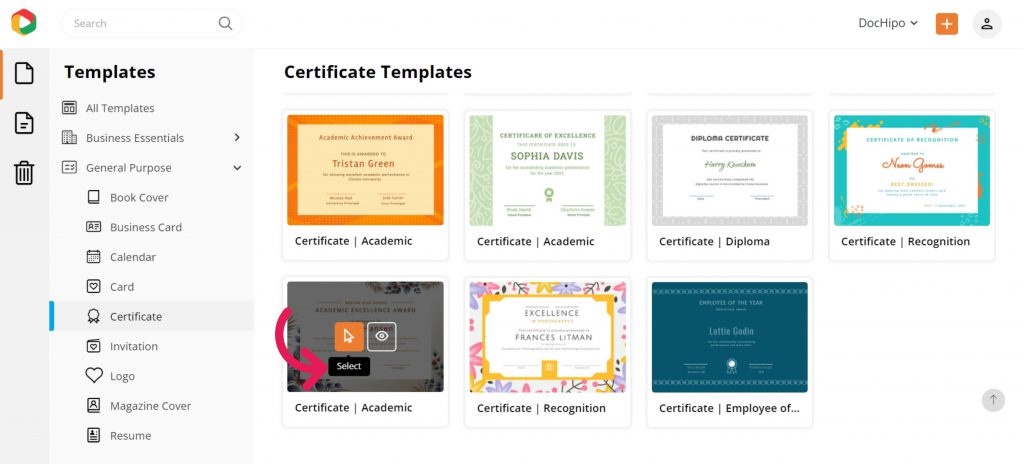 Here most of the information will be auto-populated, which you can alter. You can also add a short description that will help you to work with the document better: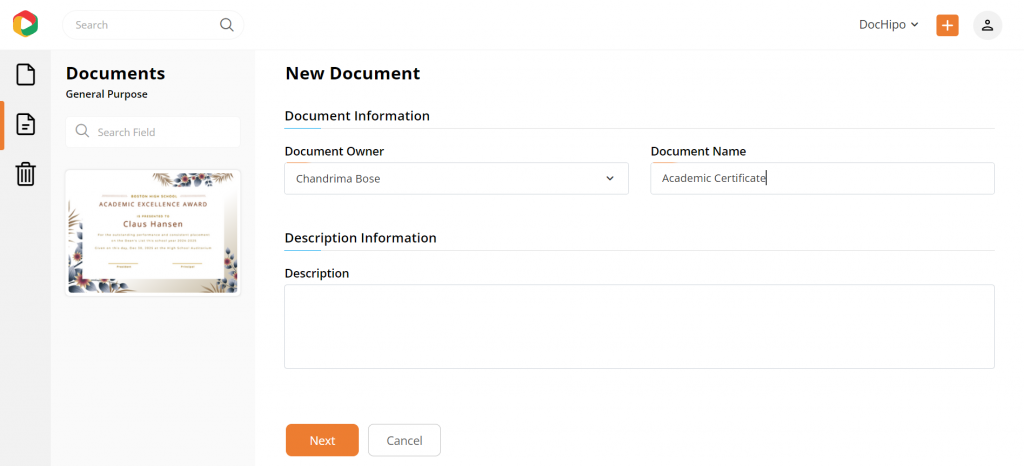 After you click "Next," you will get redirected to DocHipo's Editor.
STEP 2: Customize Your Chosen Certificate Template
You can delete any unnecessary design element on your chosen template. Let's explore the design widgets for customizing various design aspects.
Edit the Text
To change the existing text, select it and replace it with your details. Select the text widget on the left sidebar to add additional text.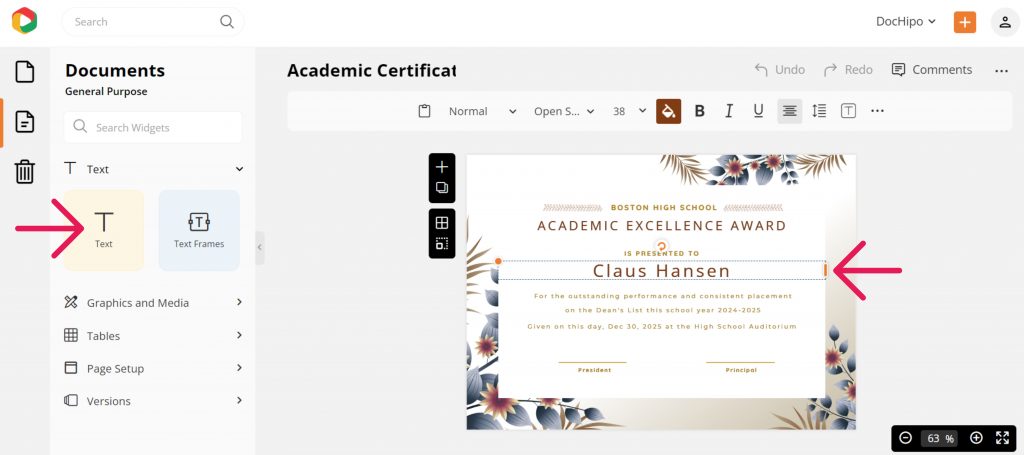 To edit your text, you have multiple options, such as changing the font type, size, color, alignment, spacing, etc.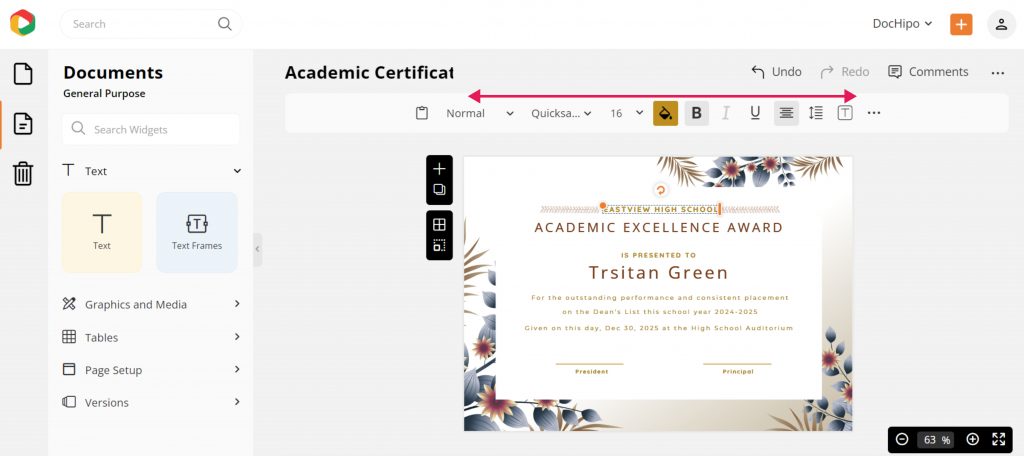 Watch our quick video tutorial for adding, editing, or deleting text in DocHipo.
Changing the Background
To customize the background as per your choice, select the background widget.
As you can see below, the background is categorized into color, gradient, and pattern. In this case, we'll change the existing background pattern. Scroll through the beautiful patterns and choose the one that goes best with your certificate design.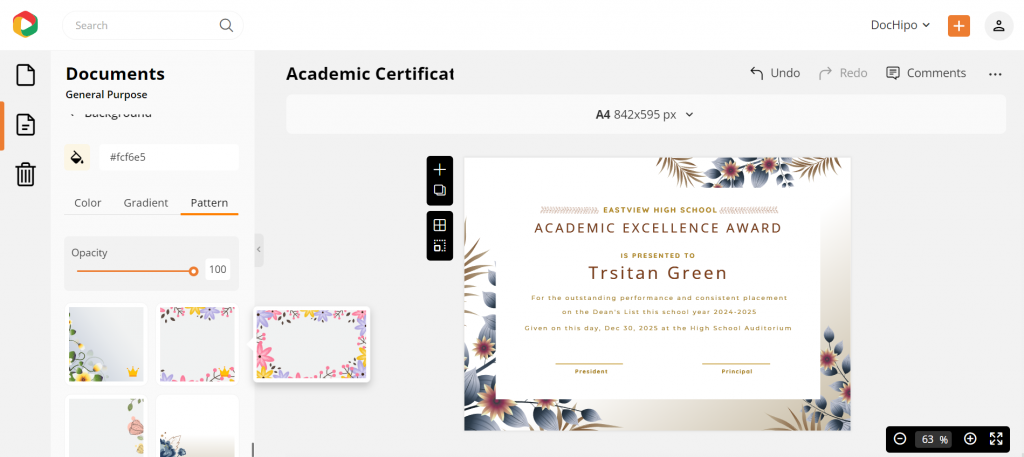 You can also change the background color, gradient, or pattern opacity.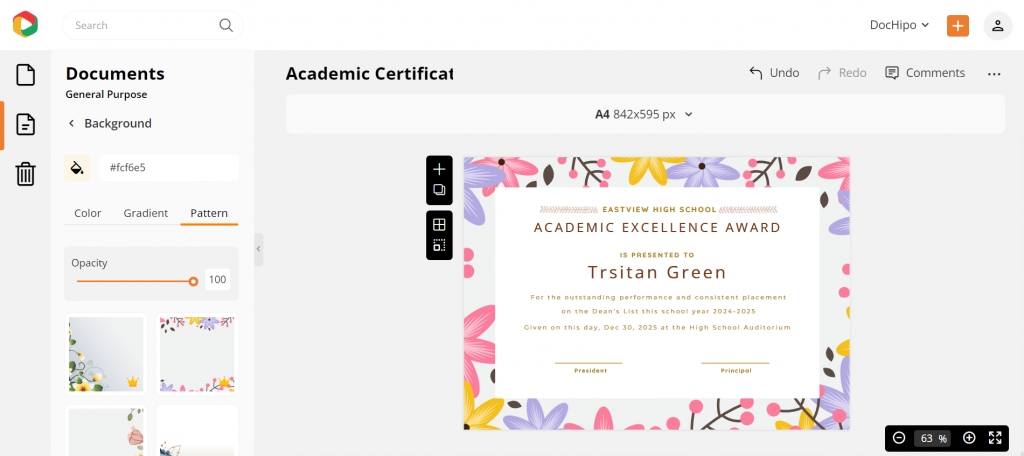 Refer to the below video while changing your design background:
Change the Color
To change the color of any design element, select it and click on the color icon in the above editing panel. You can put the hex color code in the provided space or explore the theme and custom colors.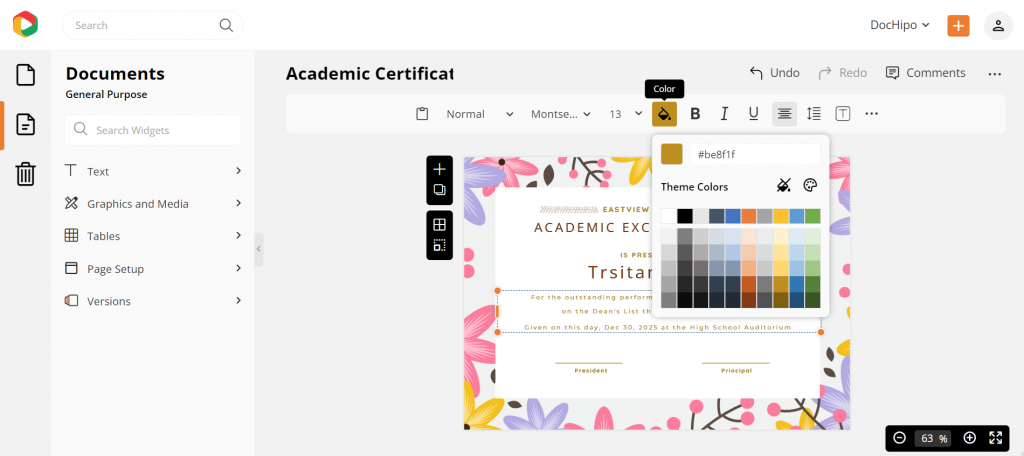 Check out our Guide to Using the DocHipo Editor for reference.
STEP 3: Download Your Certificate Design
Once content with your certificate design, click on the three horizontal dots to preview and download it in a high-quality file.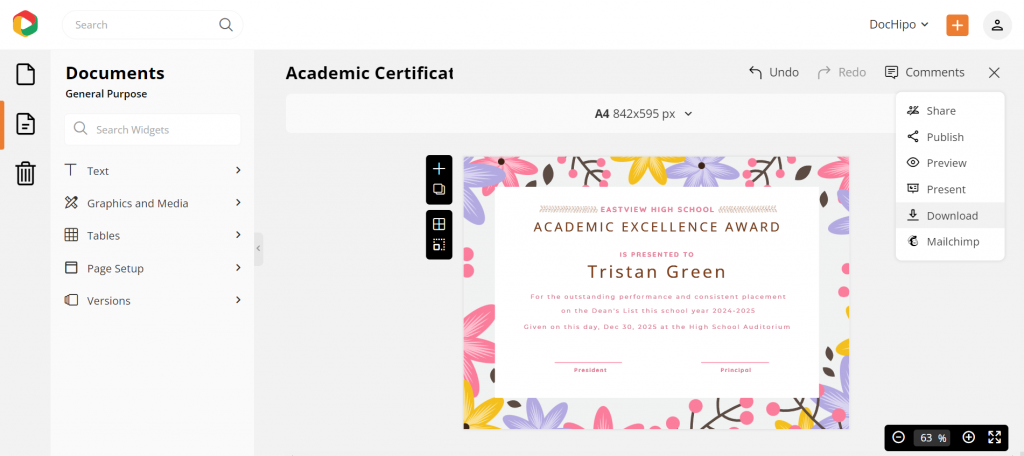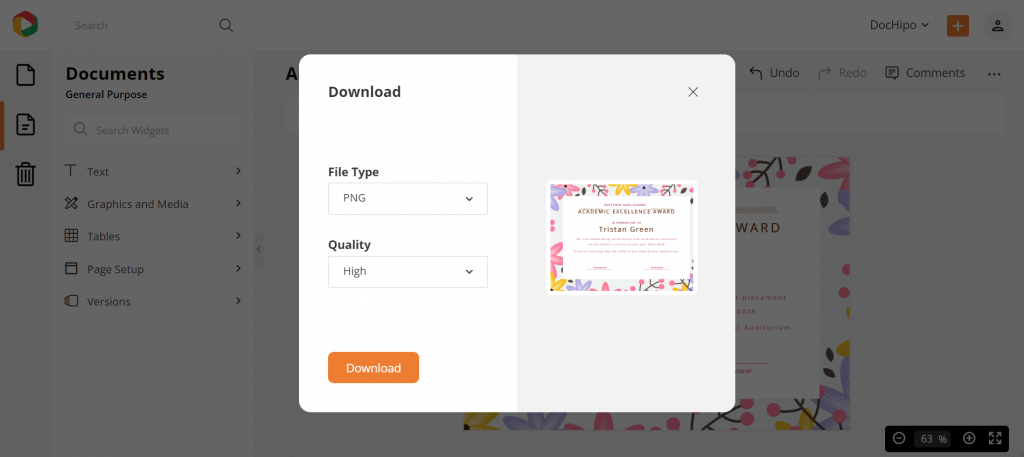 Certificate Template before Customizing: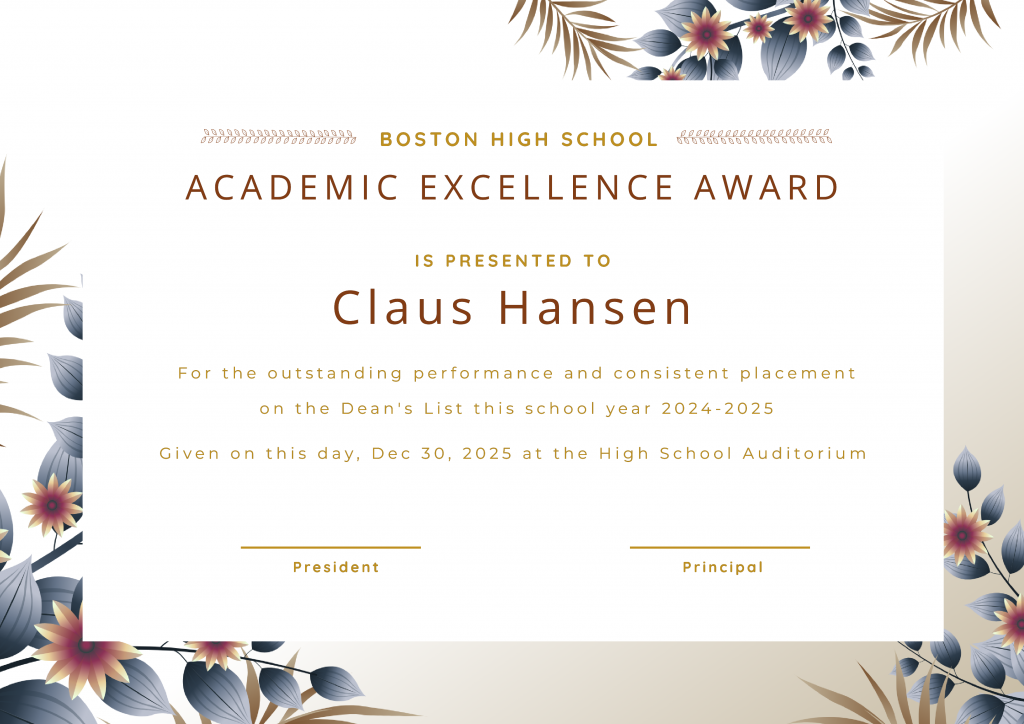 Certificate Design after Customizing: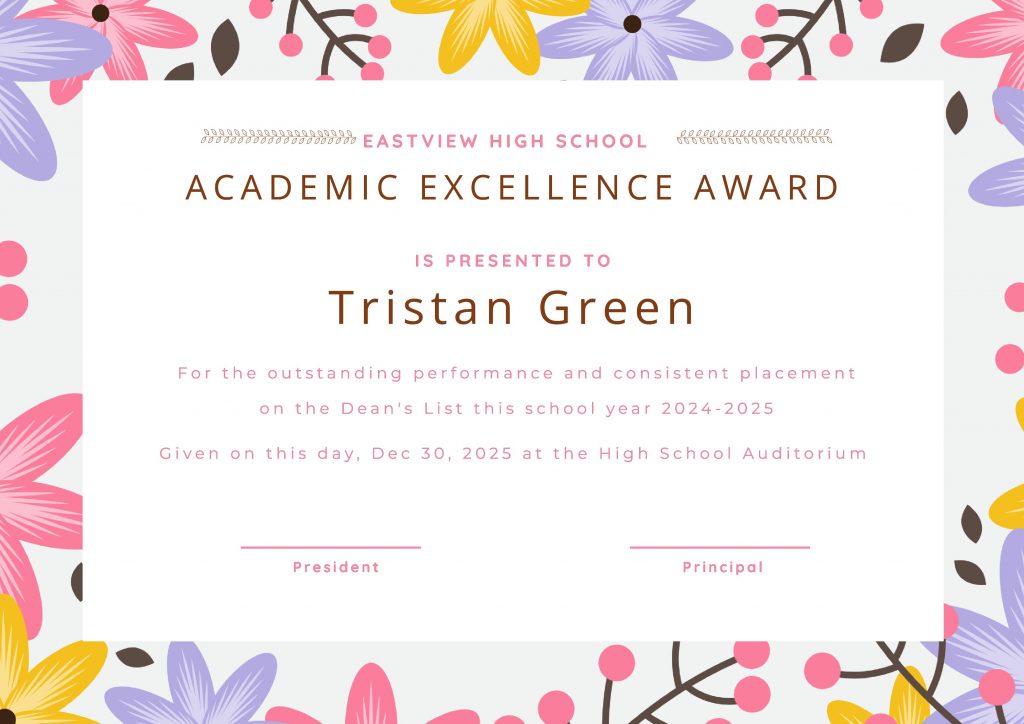 If you want to know more, then check out this video:
Conclusion
I am excited to start my course as this will be a learning experience for my participants and me.
After properly setting up all the factors needed to establish a successful communication training program, I shall venture into this world of knowledge sharing and constant learning.
As for my creative needs, I have DocHipo with me always.
DocHipo is my design best friend that holds my hand whenever I need creative support.
Try it out yourself, and you will also get your creative pal for life.
Being a Pro member, I have facilities helping me work flawlessly. So, if you want to take your business to the next level with fantastic template designs, avail yourself of the Pro Plan.
Until then, see you next time.