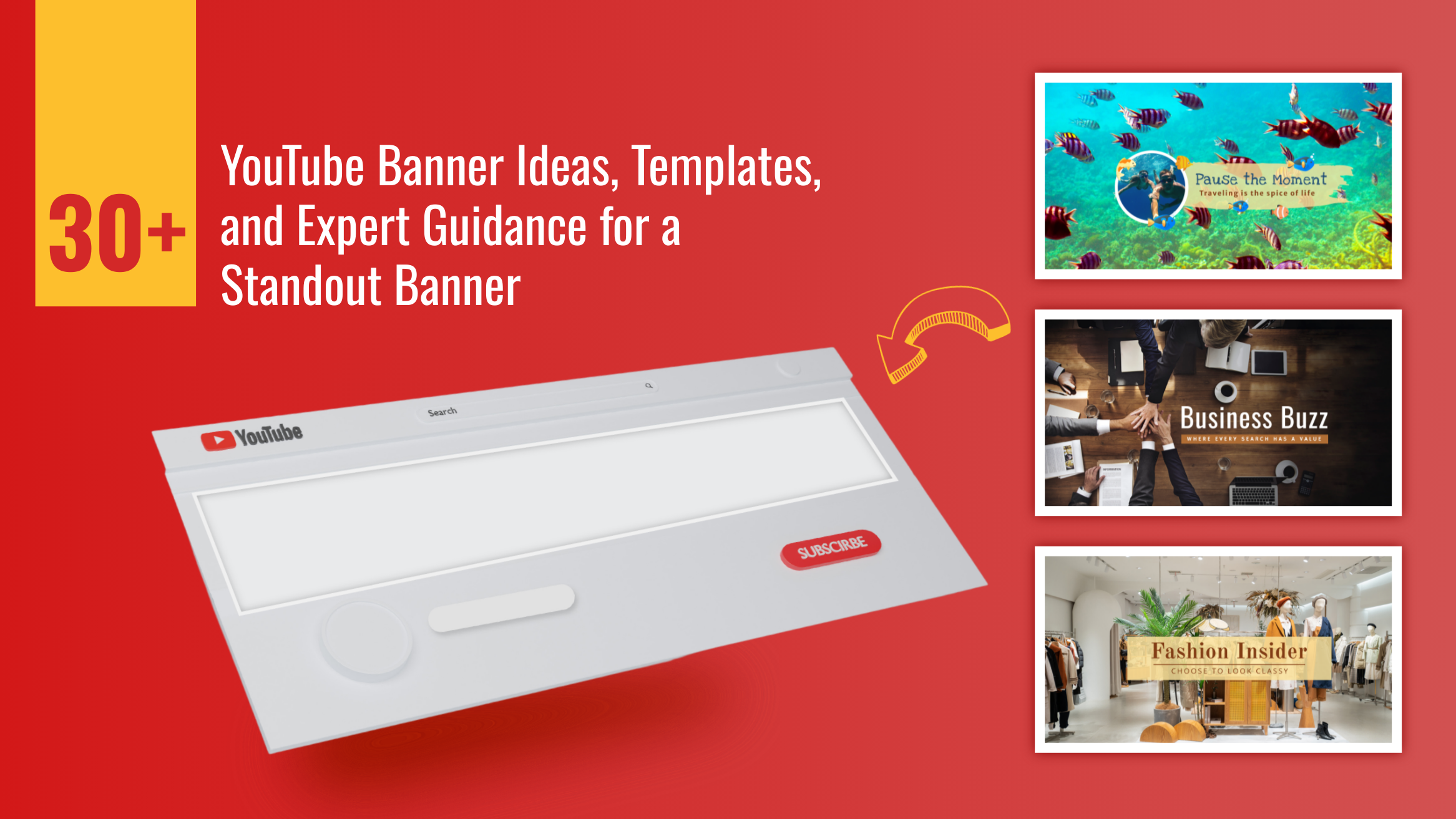 30+ YouTube Banner Ideas, Templates, and Expert Guidance for a Standout Banner

Last Updated Sep 15, 2023
Whenever I visit a YouTube channel, I love the creative banner designs. As a first-time visitor, I seek information about a YouTube channel, like its niche, personality, tone, and content. Undoubtedly, the YouTube banner is pivotal in hooking a viewer. Yet, content creators need help with eye-catching YouTube banner ideas while curating a design. In reality, crafting a YouTube banner is a creative and strategic endeavor.
YouTube has more than 2.7 billion active users, and 122 million people visit YouTube every day. But how would you ensure that people find your channel interesting? On the other hand, poorly designed YouTube banners can repel your audience or create confusion about your content. That's why we will delve into the world of banners with 30+ YouTube banner ideas to inspire you. This article will help you pick an excellent banner idea suitable for your channel, providing guidance on essential factors to consider. Get free customizable templates to get started with your banner effortlessly.
What is a YouTube Banner
The YouTube banner is a large horizontal banner at the top of your YouTube channel page. It exhibits a channel's brand and personality through visual appeal. It is the first thing that catches the attention of the visitor. A good YouTube banner has eye-catching visuals and readable text, conveying the brand's personality. Therefore, while creating a banner, you would strive to retain the uniqueness through the design. After all, you want to make a solid impression on the visitor to create an impact. For instance, the YouTube banner for DocHipo retains its uniqueness with design elements and taglines.

Tips for the Best YouTube Banner
Before jumping to the banner ideas for YouTube, we should keep a few things in mind. These tips will help you create an attractive banner. Besides, they also ensure that your banner is not distorted across various devices and platforms. Therefore, when you make your design for the banner, be sure to follow these tips:
Use high-quality visuals
Go for clean and creative banner designs
Use color combinations wisely.
Follow the recommended YouTube banner dimensions- 2560 X 1440 pixels.
Align the banner according to your branding.
Regularly update your banner if needed.
Well, that was quick. Let's look at several ideas for your YouTube banner without much ado.
YouTube Banner Ideas
These YouTube banner ideas will help you to create an impressive YouTube banner design.
1. Aesthetic YouTube Banner with a Visual Appeal
Let your banner communicate the essence of beauty for the viewer. That's what aesthetics is all about. An aesthetically pleasing banner catches your attention to the details. Look at this YouTube banner template. My eyes can't help but notice the bold red dress's flair against the beautiful landscape. Use this banner template to please your viewers.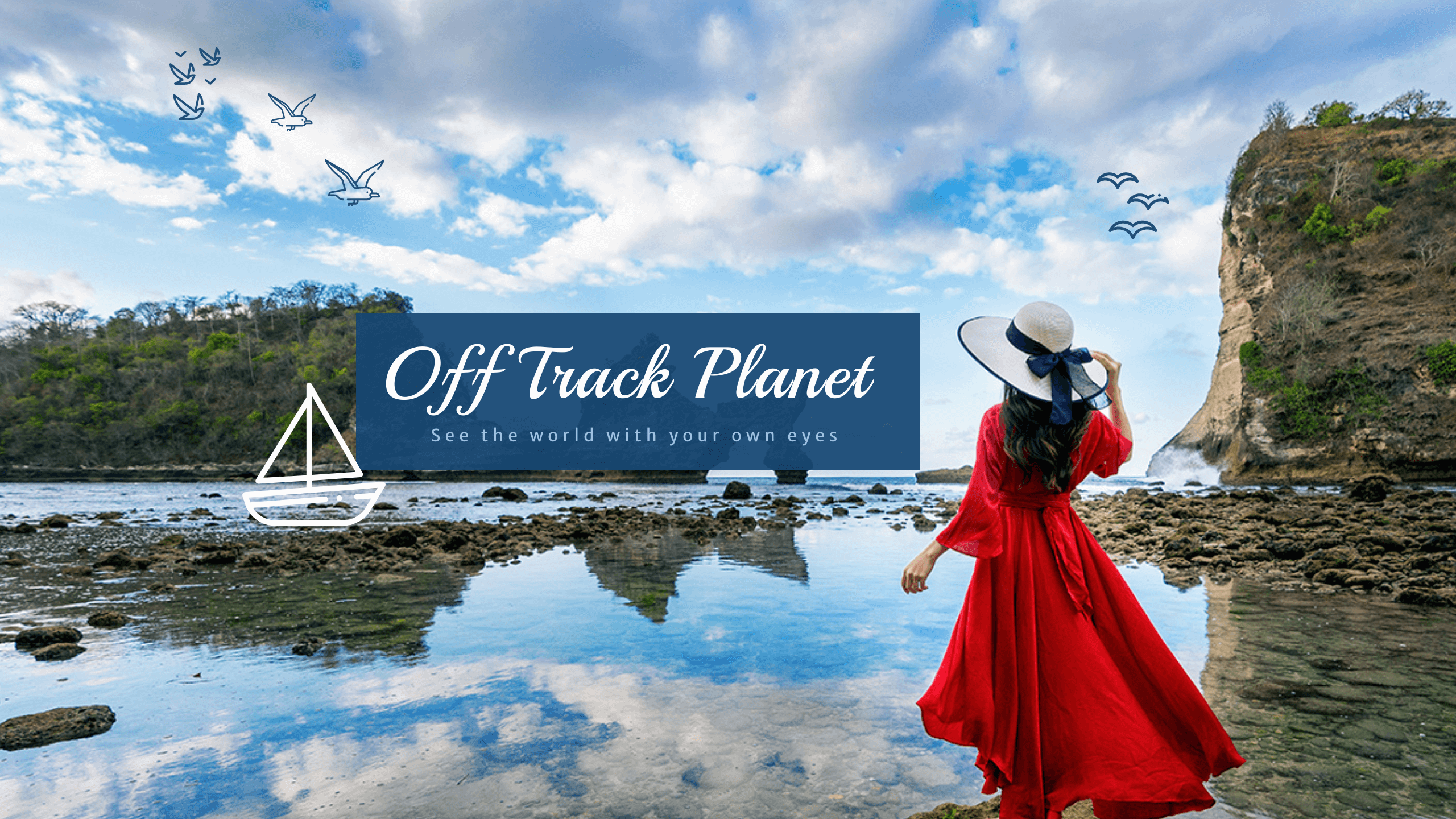 Get This Template and More
2. Cool Banners for YouTube with Seasonal Trends
Stay updated about your niche's trends, and keep updating your YouTube banner. For instance, this banner template can be used by fashion vloggers to showcase seasonal trends. Use Fashion YouTube Banner Templates to stay stylish.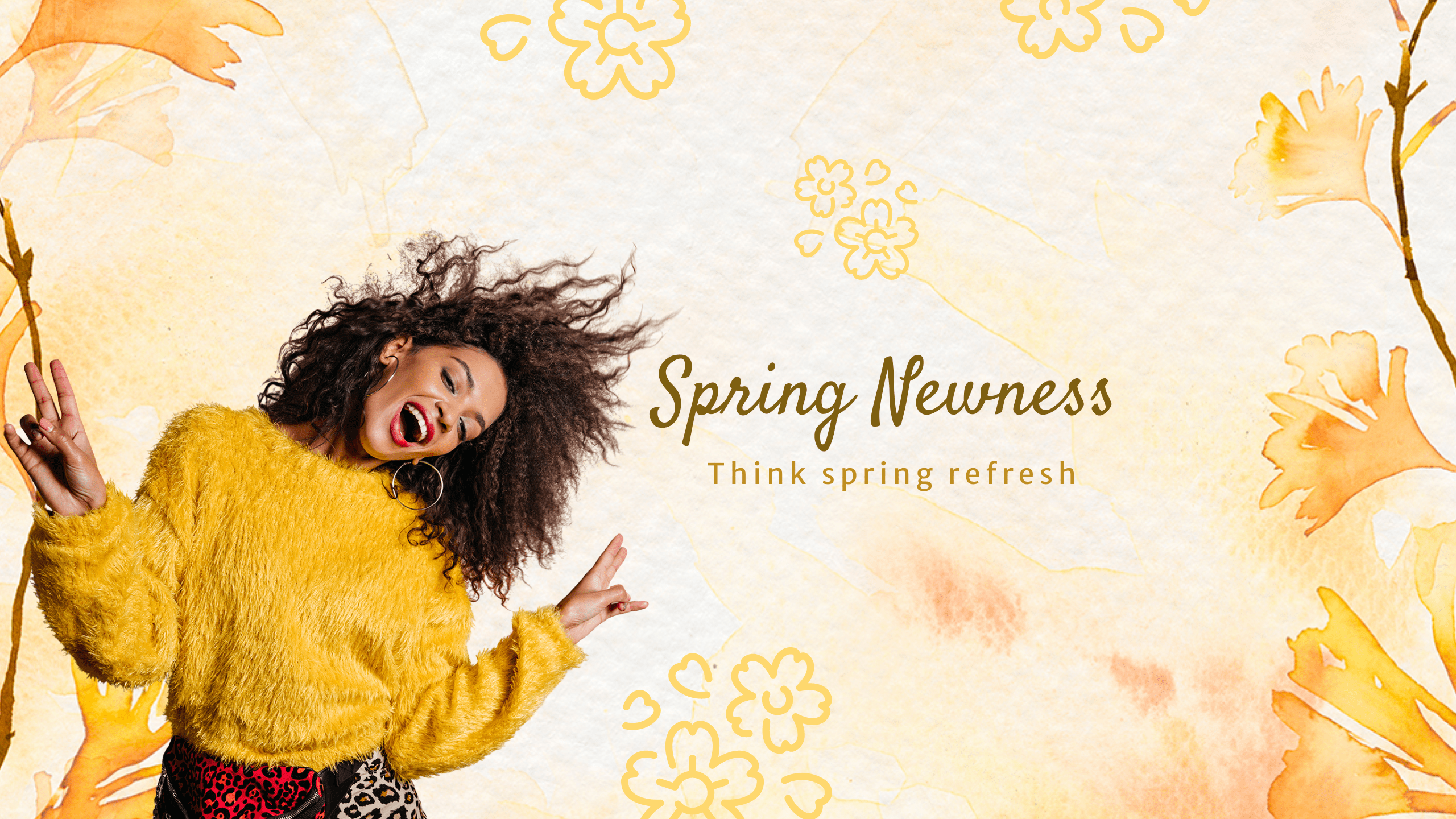 Get This Template and More
3. YouTube Banners with Layers and Shapes
Adding layers and shapes to your banner designs creates an illusion of depth for the viewer. Sleek shapes on the banner emphasize your brand personality. Look at this banner evoking professionalism in the viewer for the business.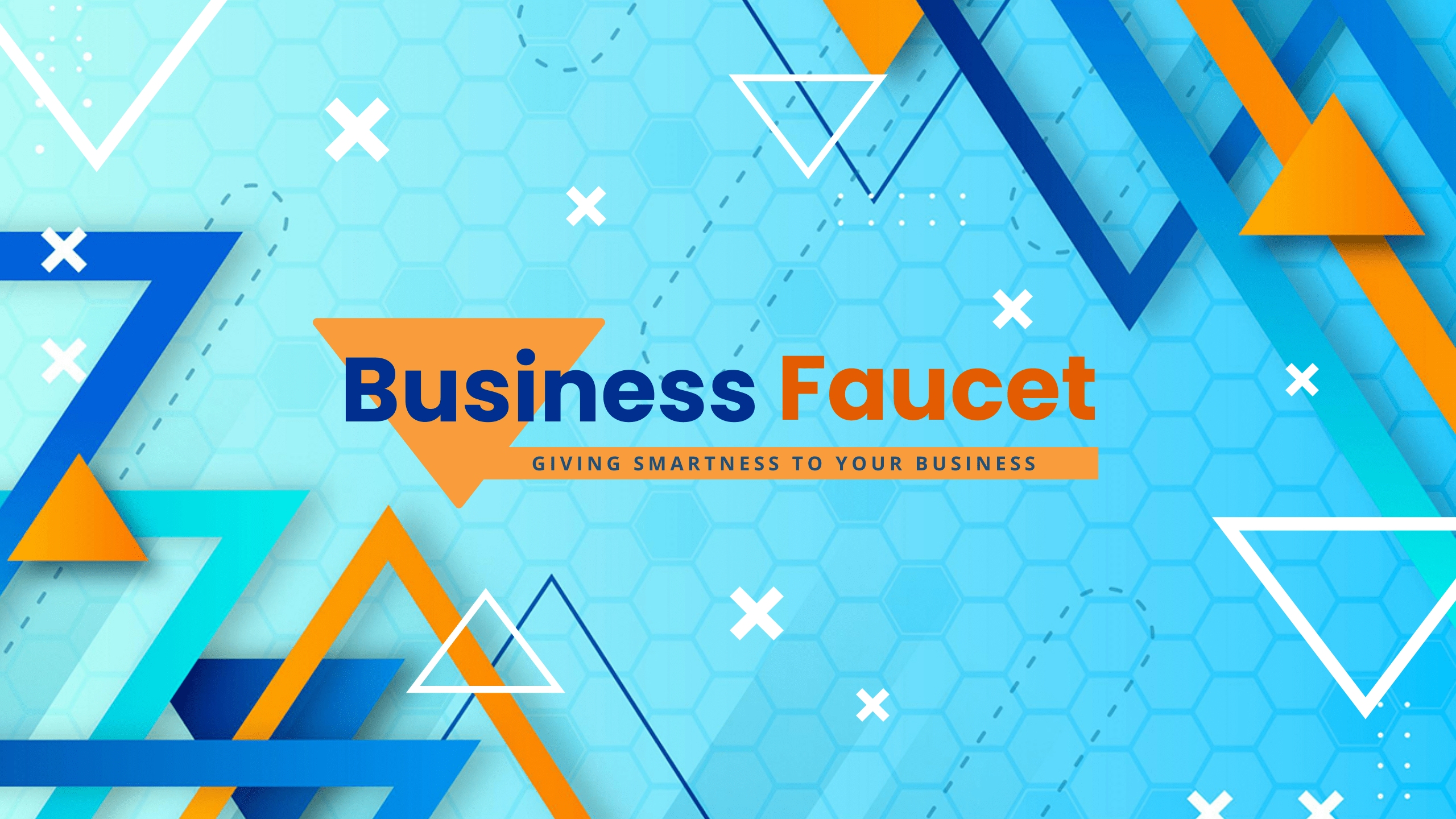 Get This Template and More
Shapes and layers are great for adding a modern touch to your brand. For instance, this fashion YouTube banner exudes a modern and sophisticated vibe for its content. Use it for your fashion vlog channel.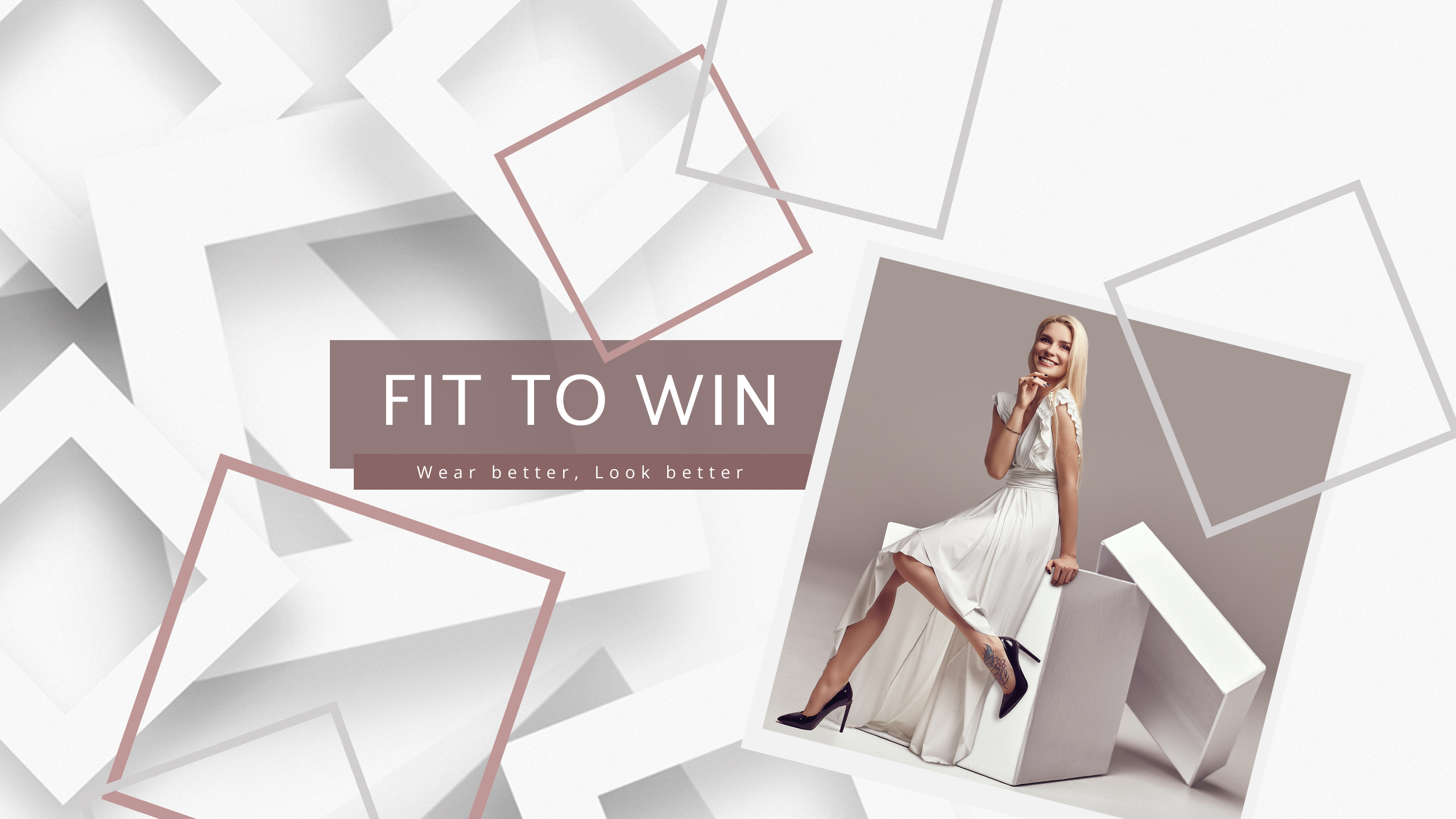 Get This Template and More
4. Unique YouTube Banner Designs with Frames and Grids
A banner with grids and collage style adds dimension to your design. You can showcase multiple pictures. Show your brand personality in different segments to make your banner stand out.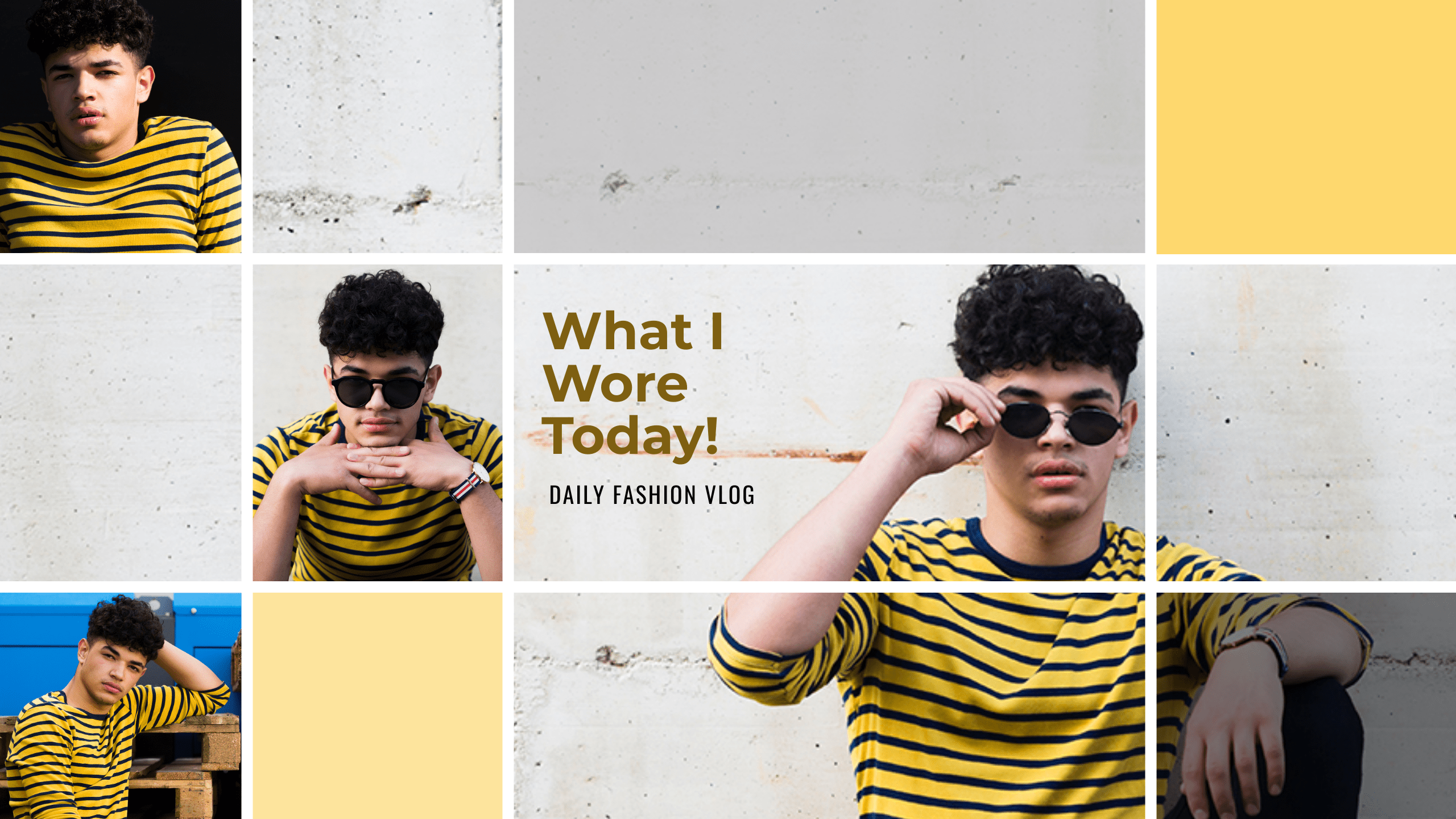 Get This Template and More
5. YouTube Banners with Multiple Pictures
There are different ways to use multiple pictures in the banner. You can showcase the variety on your channel, especially for fashion, travel, or food vlogs. As a viewer, I can get an idea about the niche of the content creator. Use Travel YouTube banner templates to flaunt the places you have visited.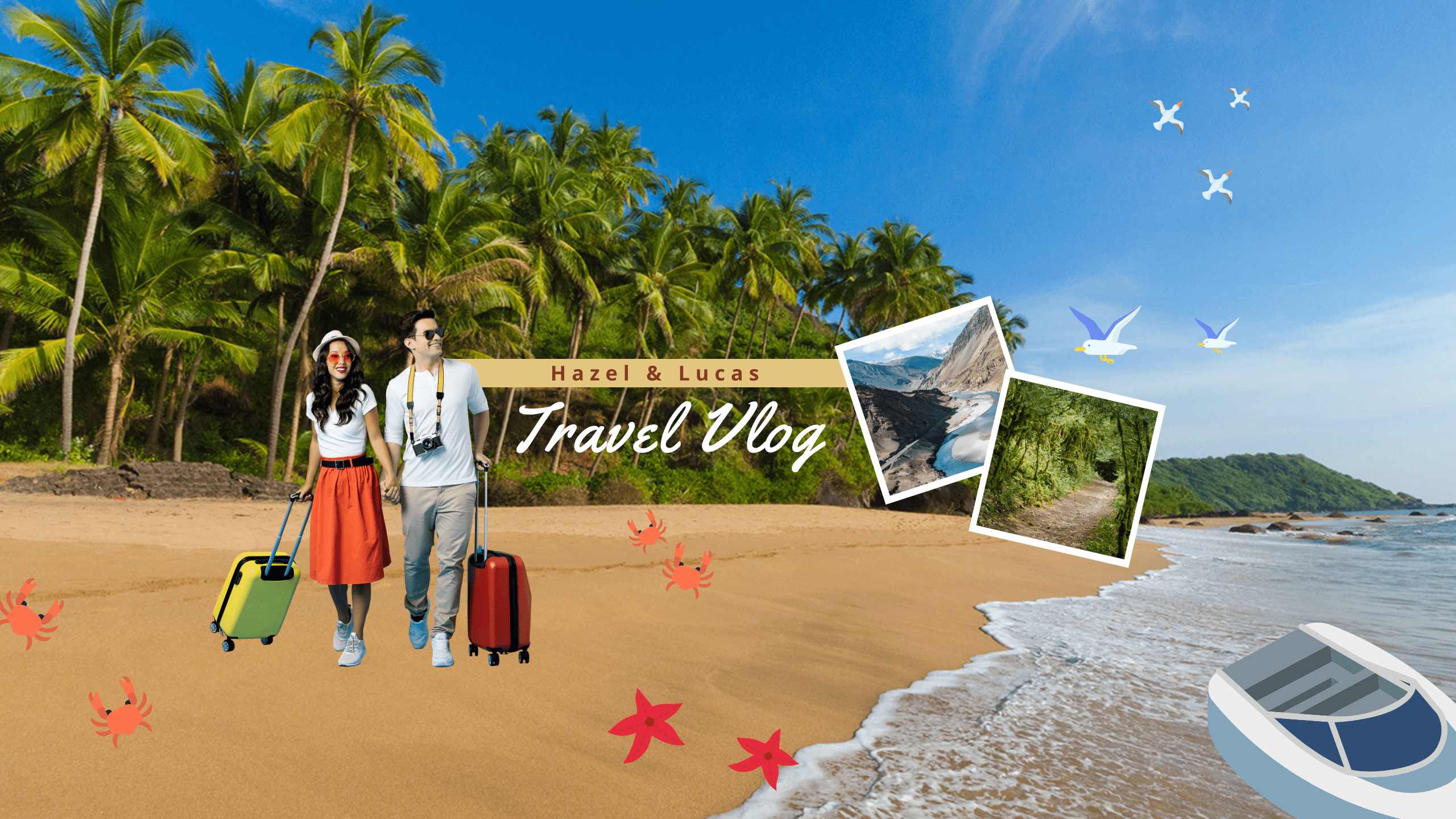 Get This Template and More
6. YouTube Banners with Innovative Typography
Enhance your text with innovative typography in the design. Look at the creative use of the Big Ben replacing the letter 'O' in the text. Without a doubt, typography enhances the overall YouTube banner design.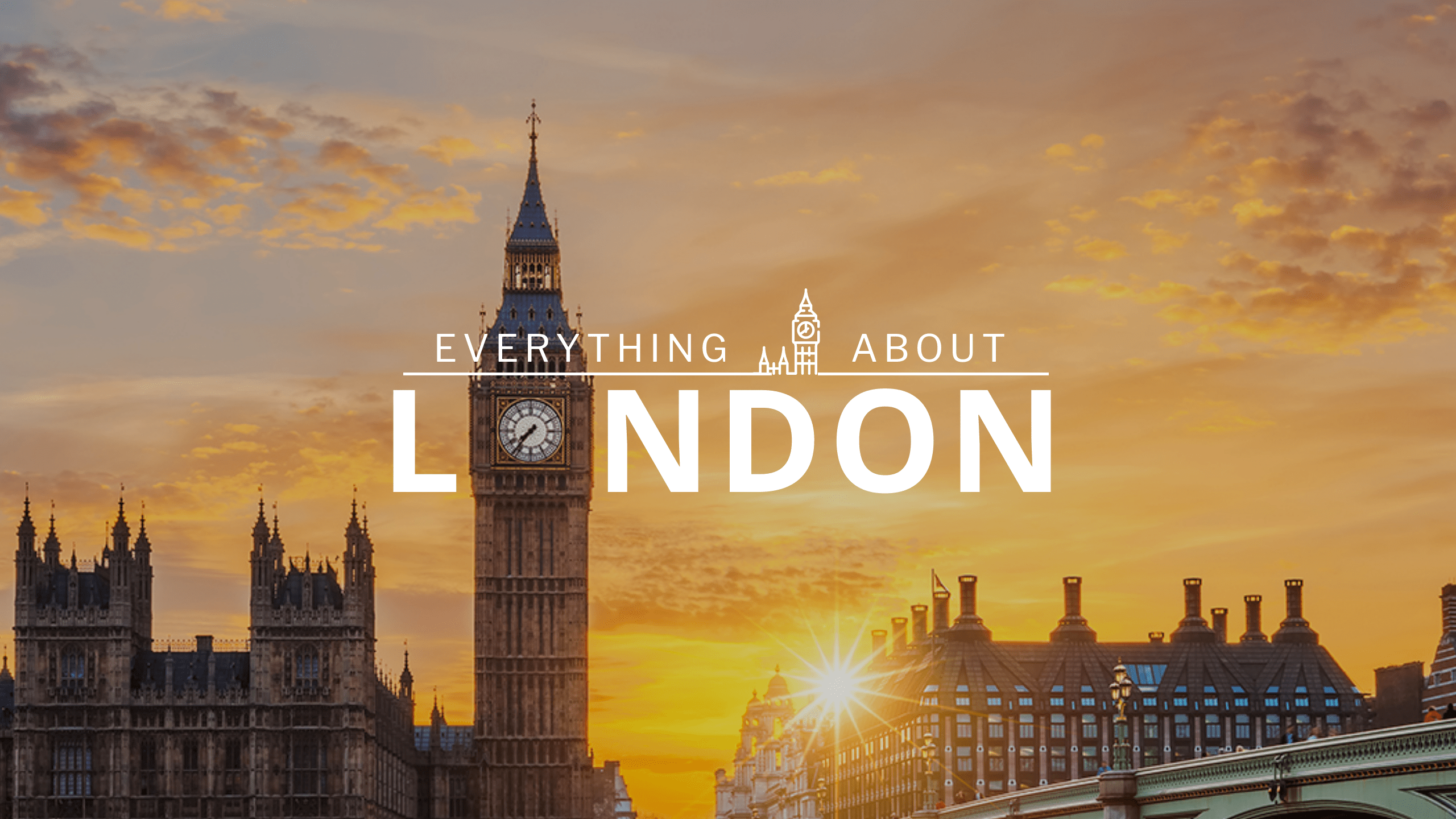 Get This Template and More
Similarly, the use of 'z' in this banner template amplifies the style statement for today's generation. Overall, the design and typography allow you to express more than the simple, bland text.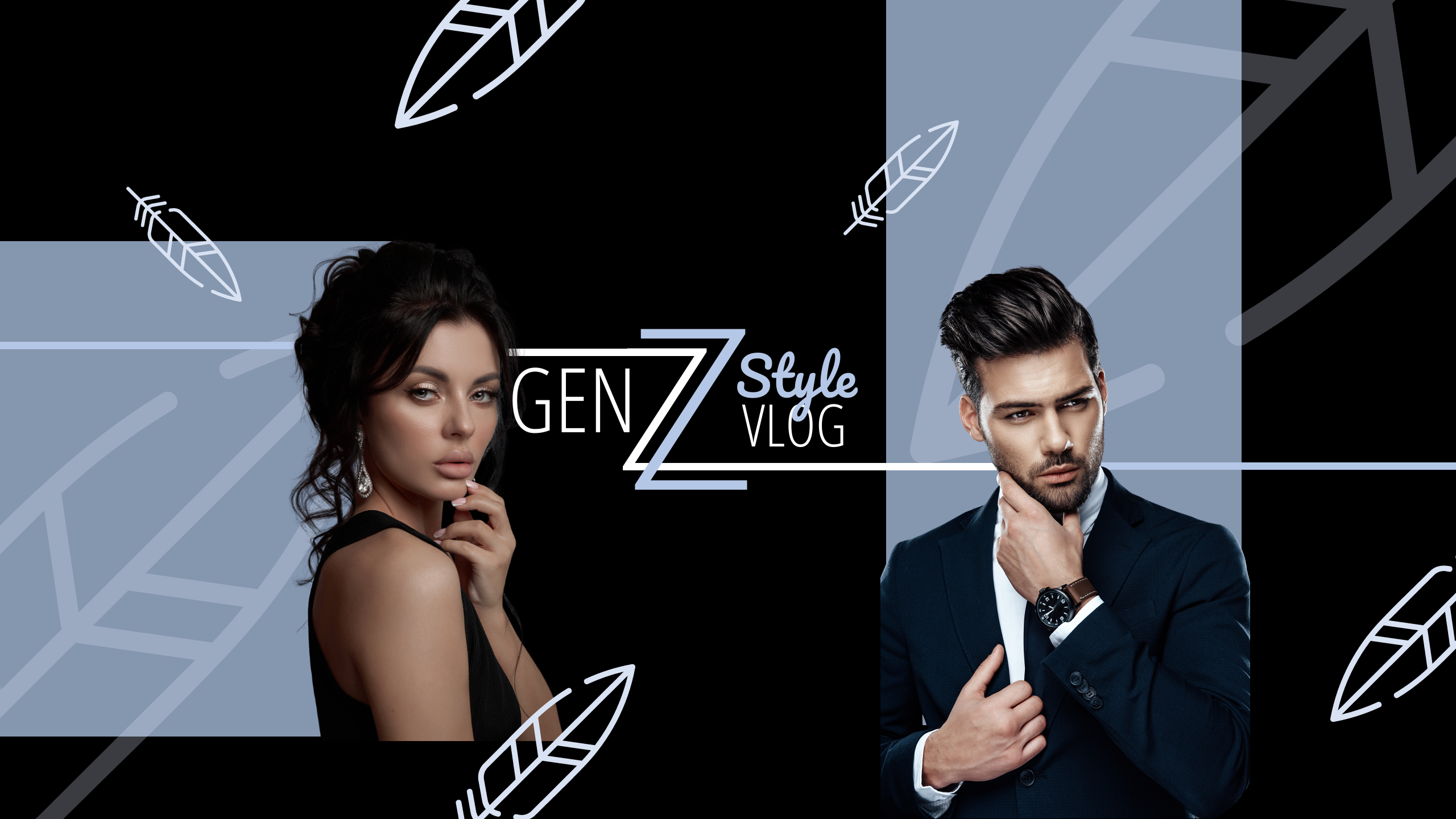 Get This Template and More
7. Minimalistic YouTube Banners
Simple and clean designs are the safe havens for YouTube banners. If you are a rookie at designing, go for a minimalistic design. Moreover, such designs produce a calming visual effect where the text stands out. For example, this business banner template is neat, and the minimal visual elements have ample breathing space.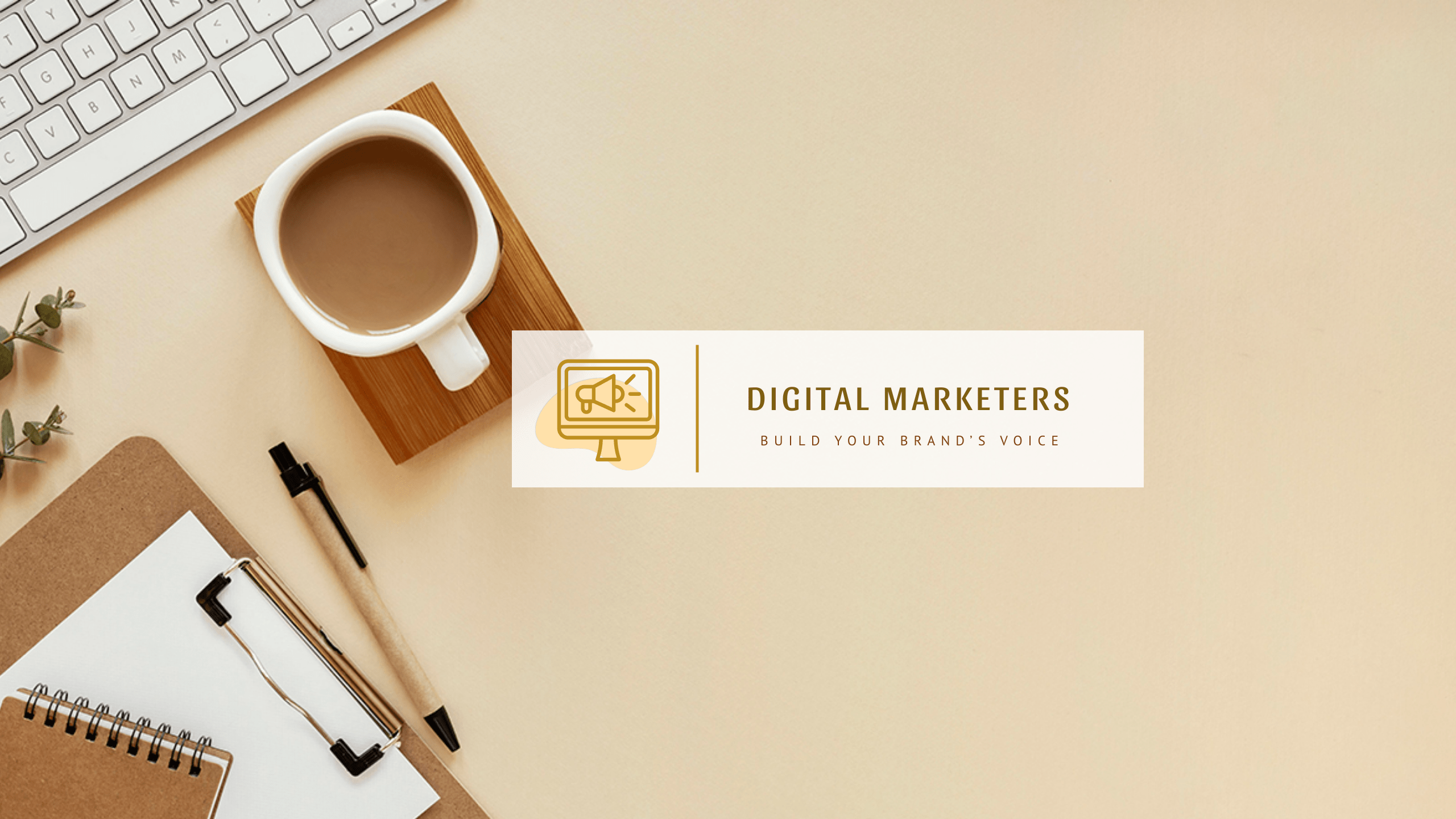 Get This Template and More
8. Banners with Catchy Taglines to Hit the Right Chord
Can we deny the impact of words on us? Undoubtedly, words evoke thoughts and emotions in a reader. The art of taglines lies in expressing more with fewer words. Emphasize your thoughts or ideas to express the essence of your YouTube channel.
I loved the wordplay in this YouTube banner template that captures the feelings of travel enthusiasts.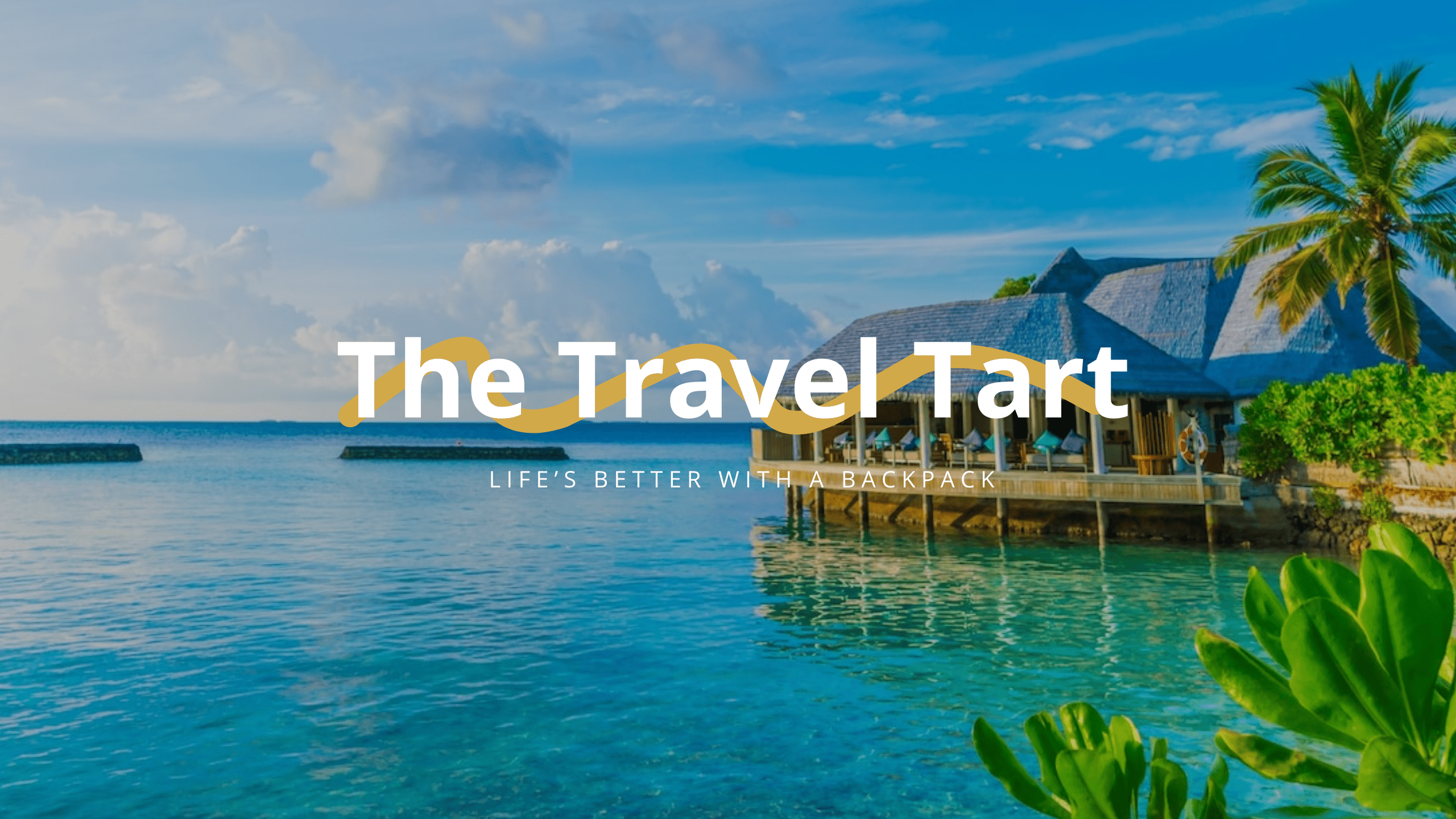 Get This Template and More
9. YouTube Banner Ideas with Expressive Elements, Such as Icons
Something more than text is needed to express everything. That's where we bring in visual elements like icons. Let's talk about this banner template. We know it's a YouTube banner for a fashion vlog channel, but icons draw our attention to the specialty. We assume that the YouTuber will deal with the nitty-gritty of the clothing industry because of the thread and button icons.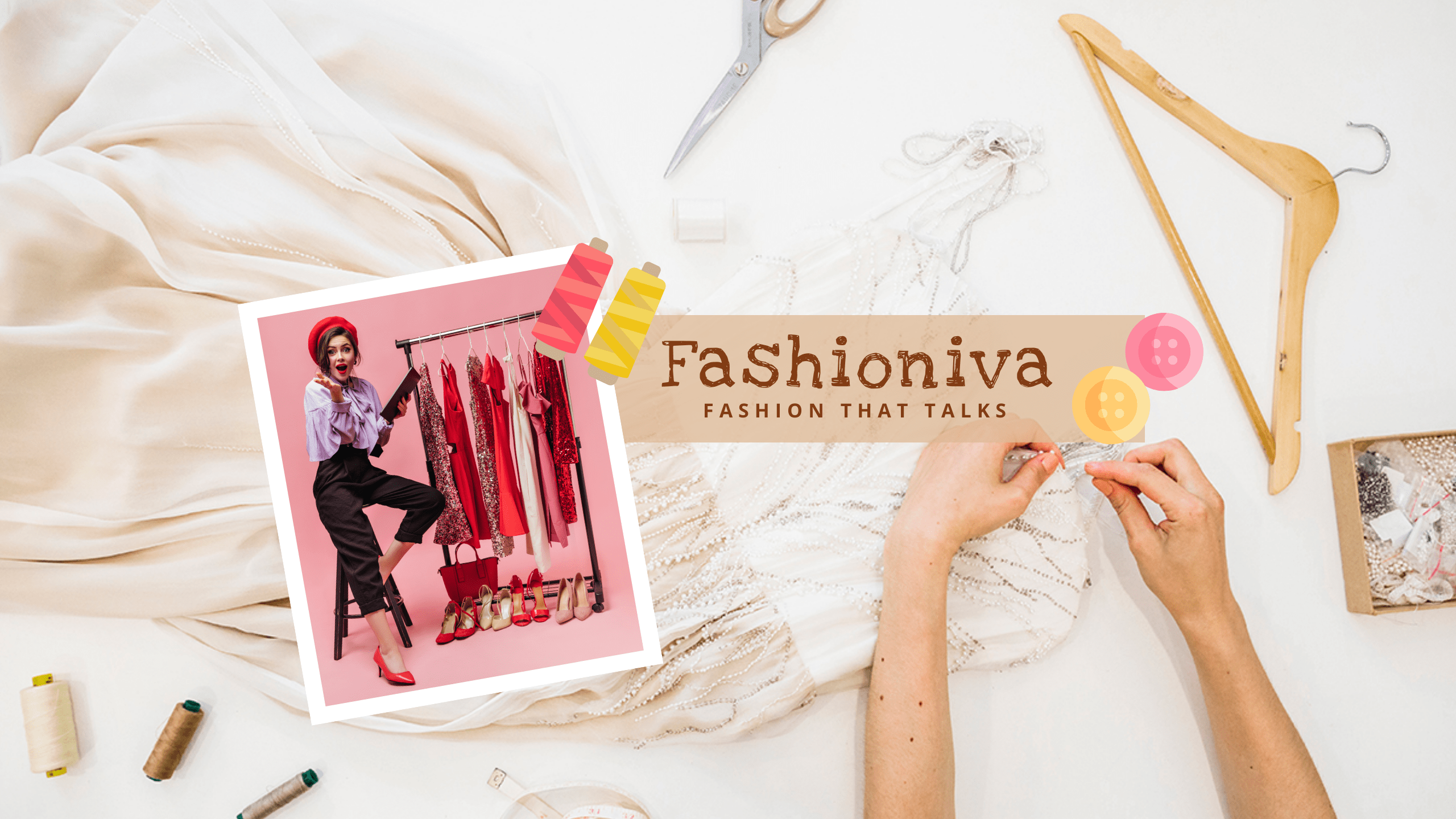 Get This Template and More
In the same way, the small icons like the hat and binoculars enhance the idea of adventure for this YouTube banner.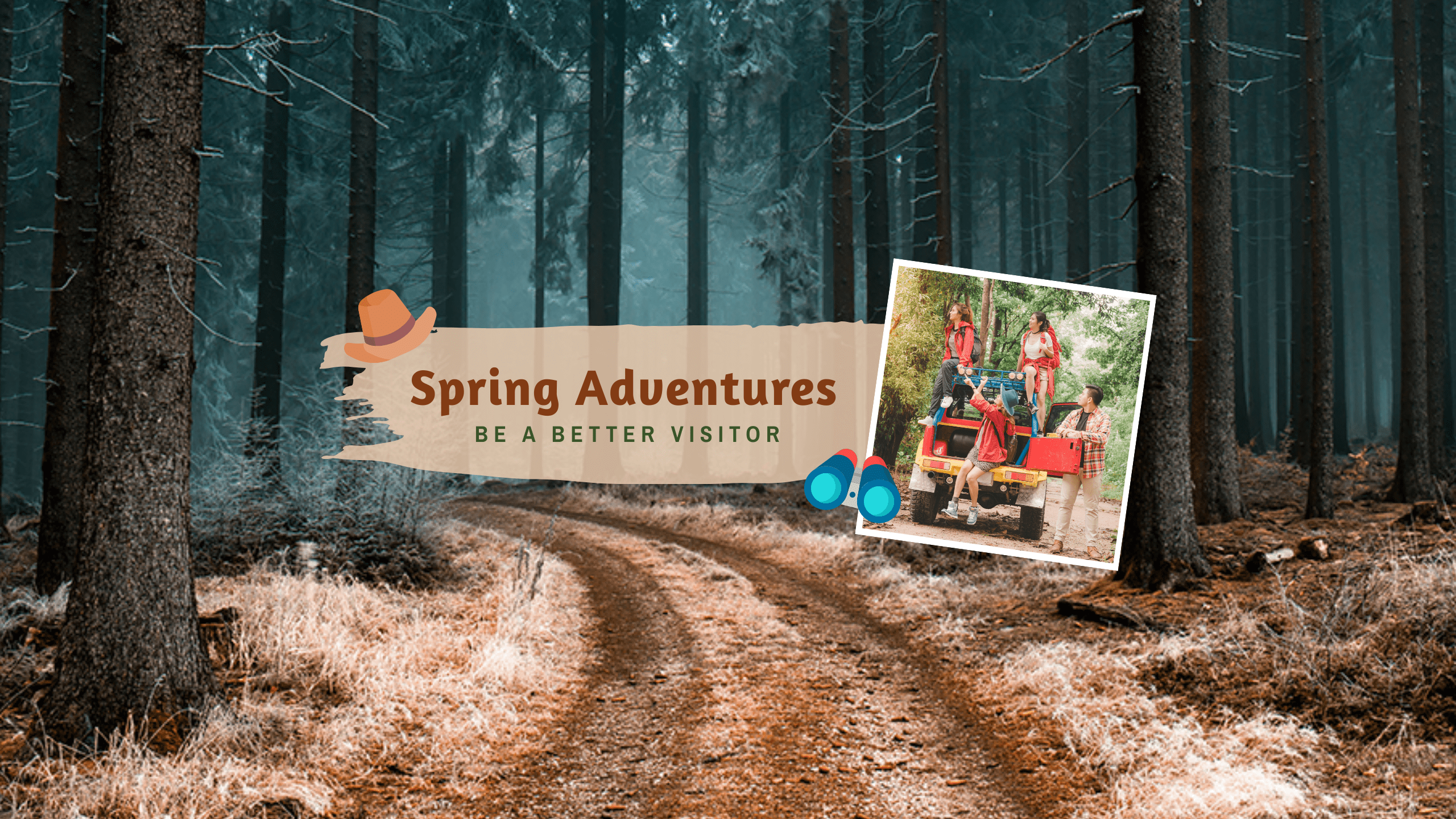 Get This Template and More
With DocHipo icons, enrich your YouTube banner by searching icons for your niche.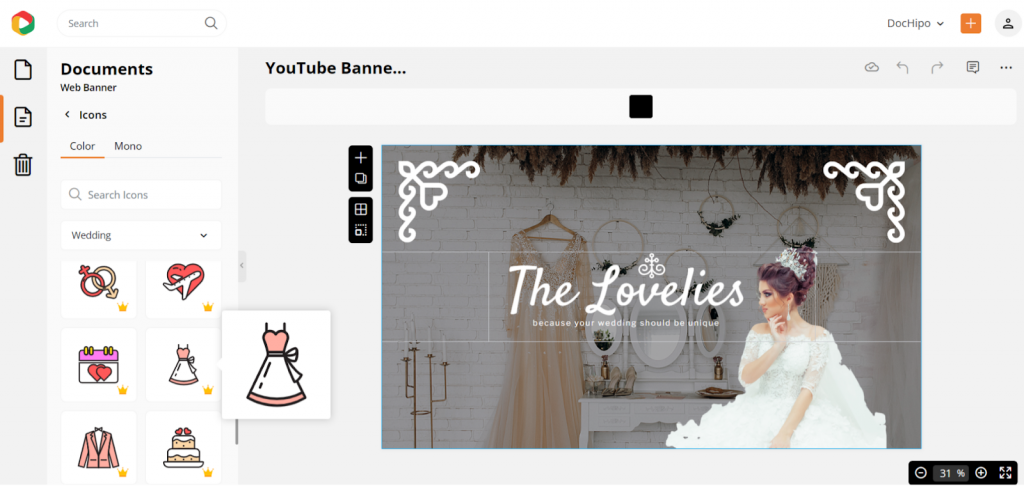 Explore more about the icons of DocHipo.
10. Banners Introducing Your Channel and Niche
Alright, I understand if you aren't great with words. Just keep it simple and inform about your channel. Inform about your niche within 2-8 words to introduce what you will show in your videos. It could be as simple as the line in this YouTube banner template.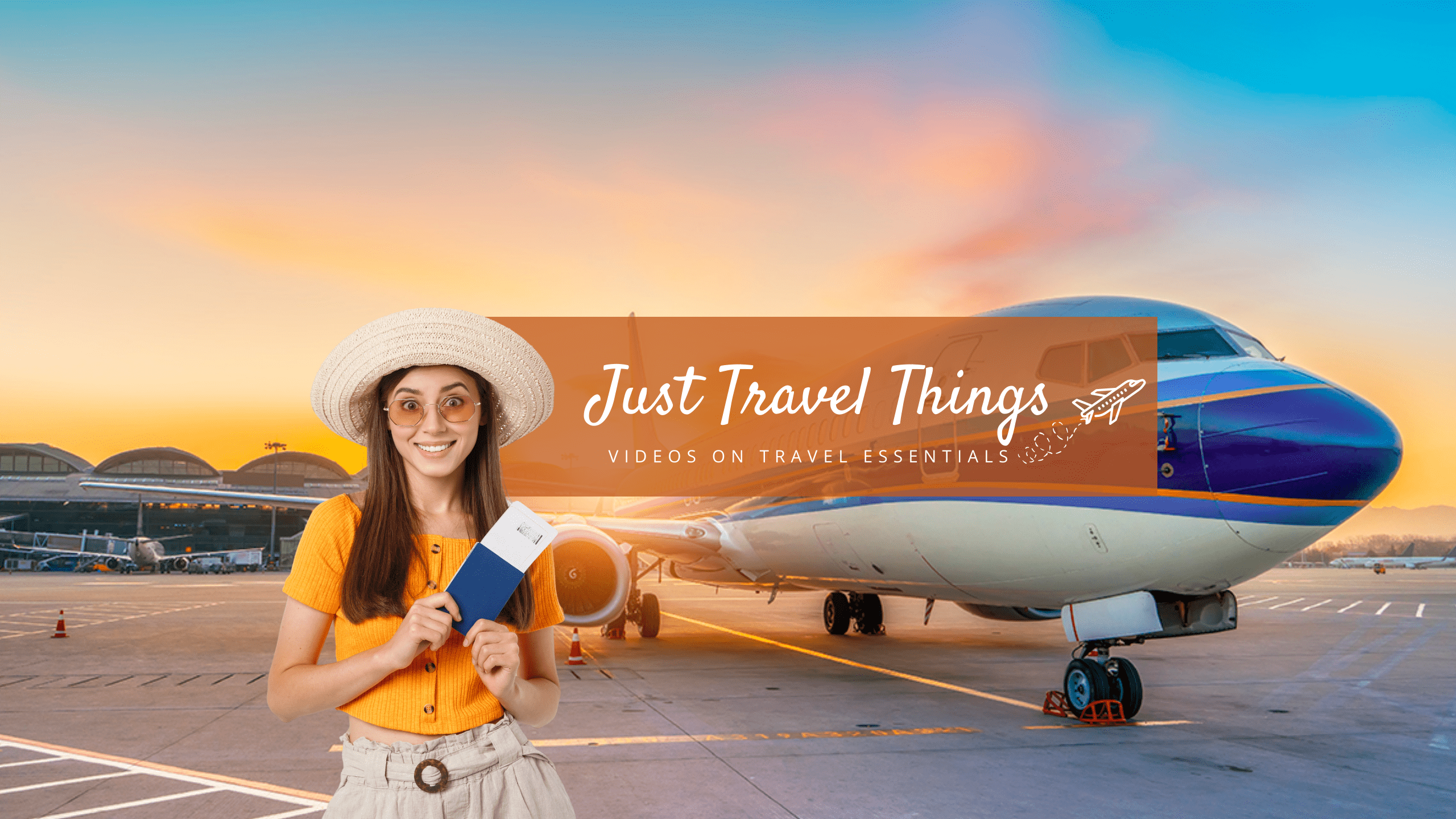 Get This Template and More
11. YouTube Banner Design to Reflect a Mood with Visual Elements
We don't realize how visual picture affects our mood. The choice of color, images, words, and font work together to evoke the desired effect on the viewer. Look at the banner template below. It gives a relaxed and happy summer vibe.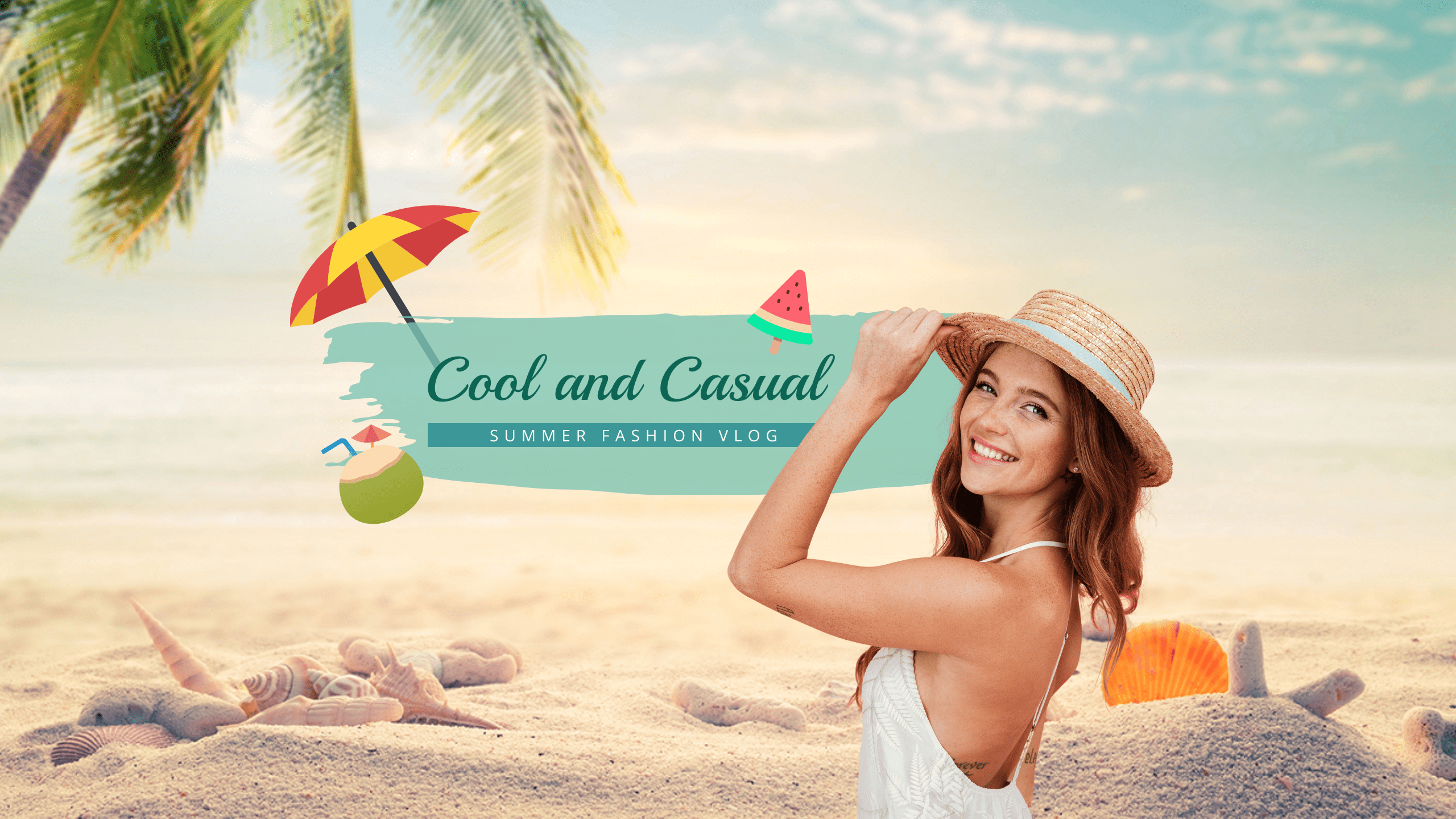 Get This Template and More
12. YouTube Banner with Background Image to Highlight Text
Your YouTube banner background can create a contrast to highlight the text. Choose a background picture with fewer colors. In this template, the background has an aesthetic appeal, complementing the font.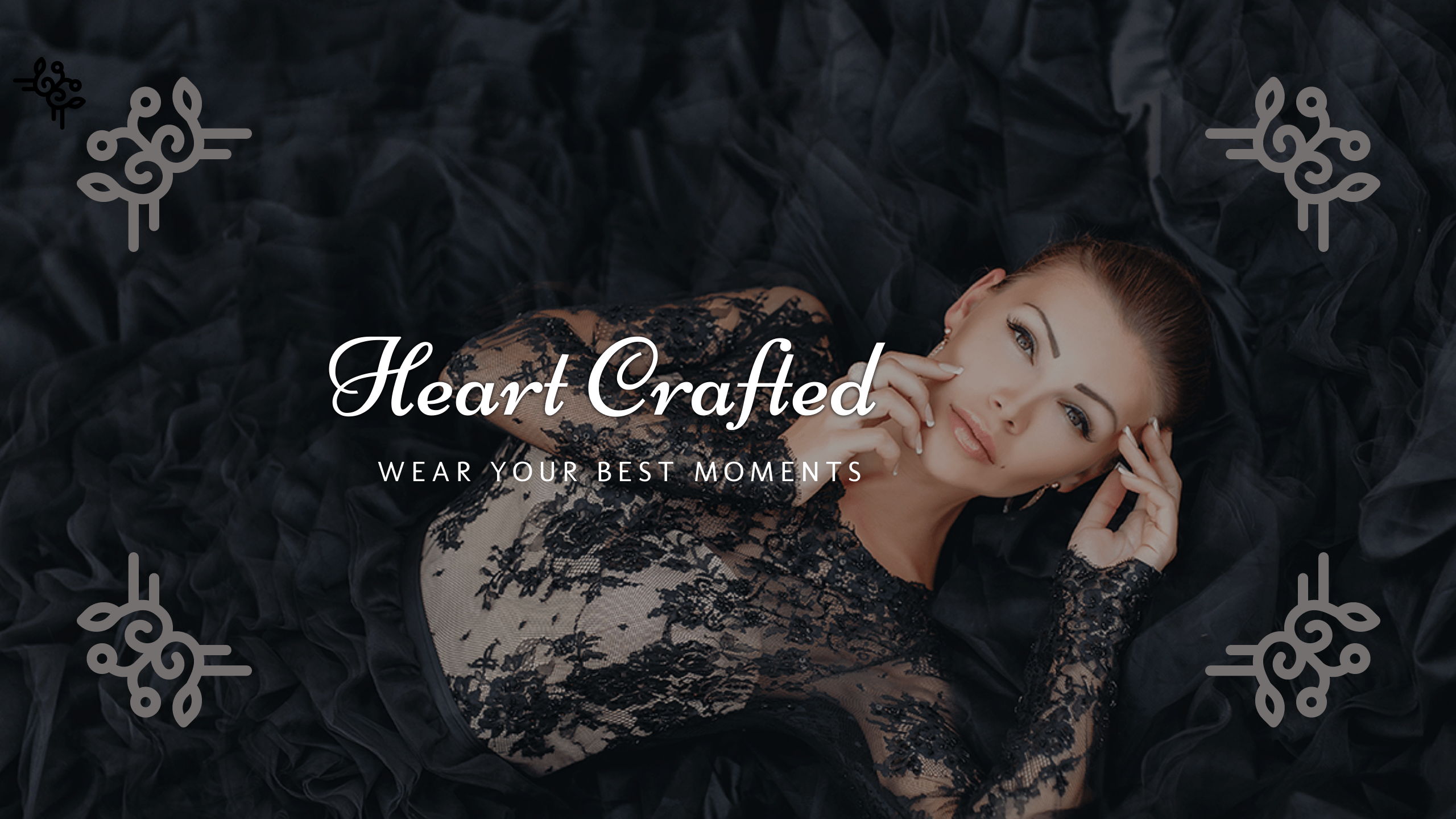 Get This Template and More
13. Banners with Textured Background
Textures in the YouTube banner's background give the viewer dynamic appeal. It banks upon our memory to relate to the experience. Think about the texture in the template here. It brings back the sight, touch, and feel of the fabric.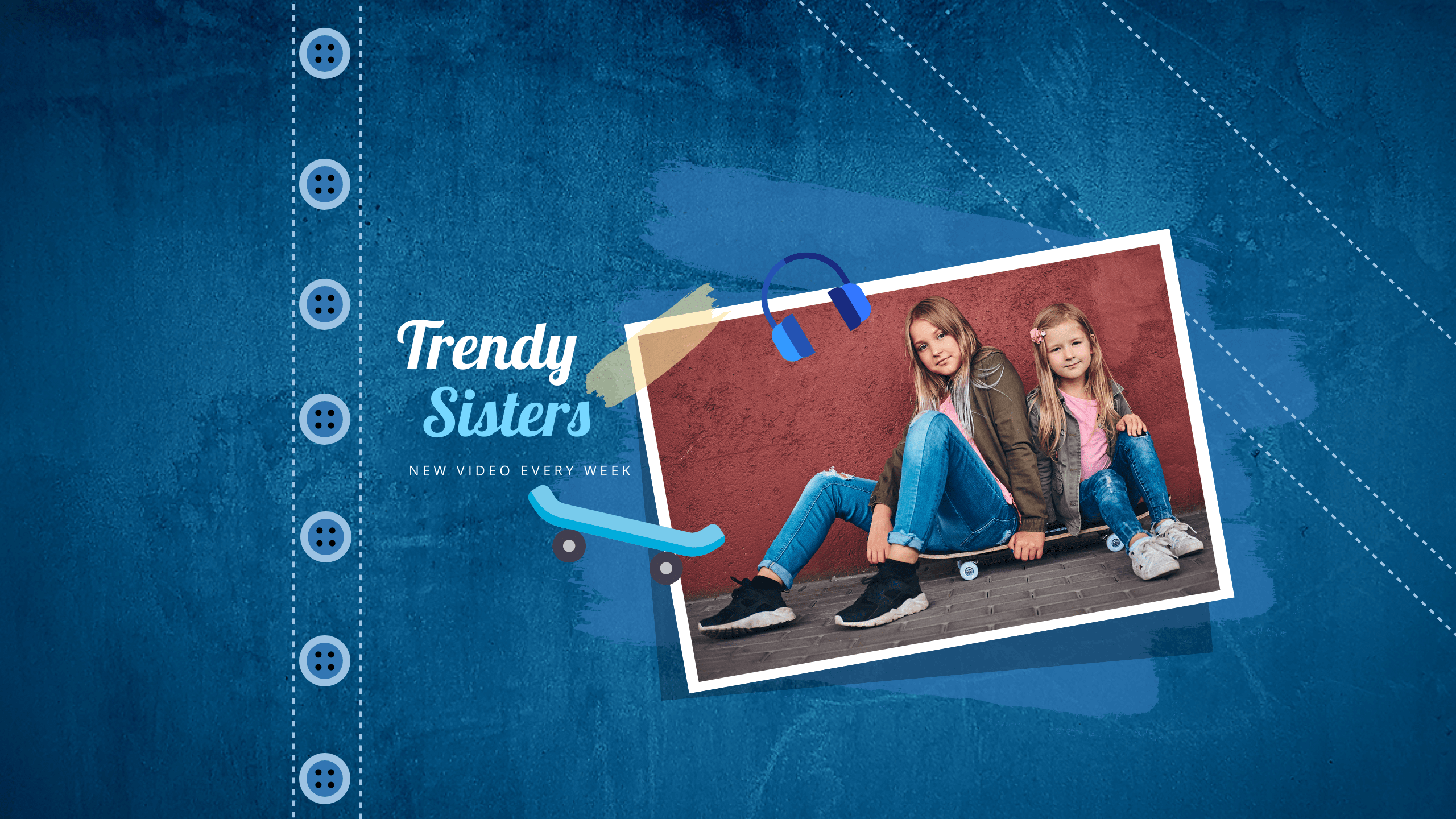 Get This Template and More
14. Utilizing Borders in the Banner
When I first saw this banner, my eyes could not wander anywhere but the text in the center. The text's borders help to draw attention to something important in the design. Borders make your design organized and iconic. Use this banner template for your channel.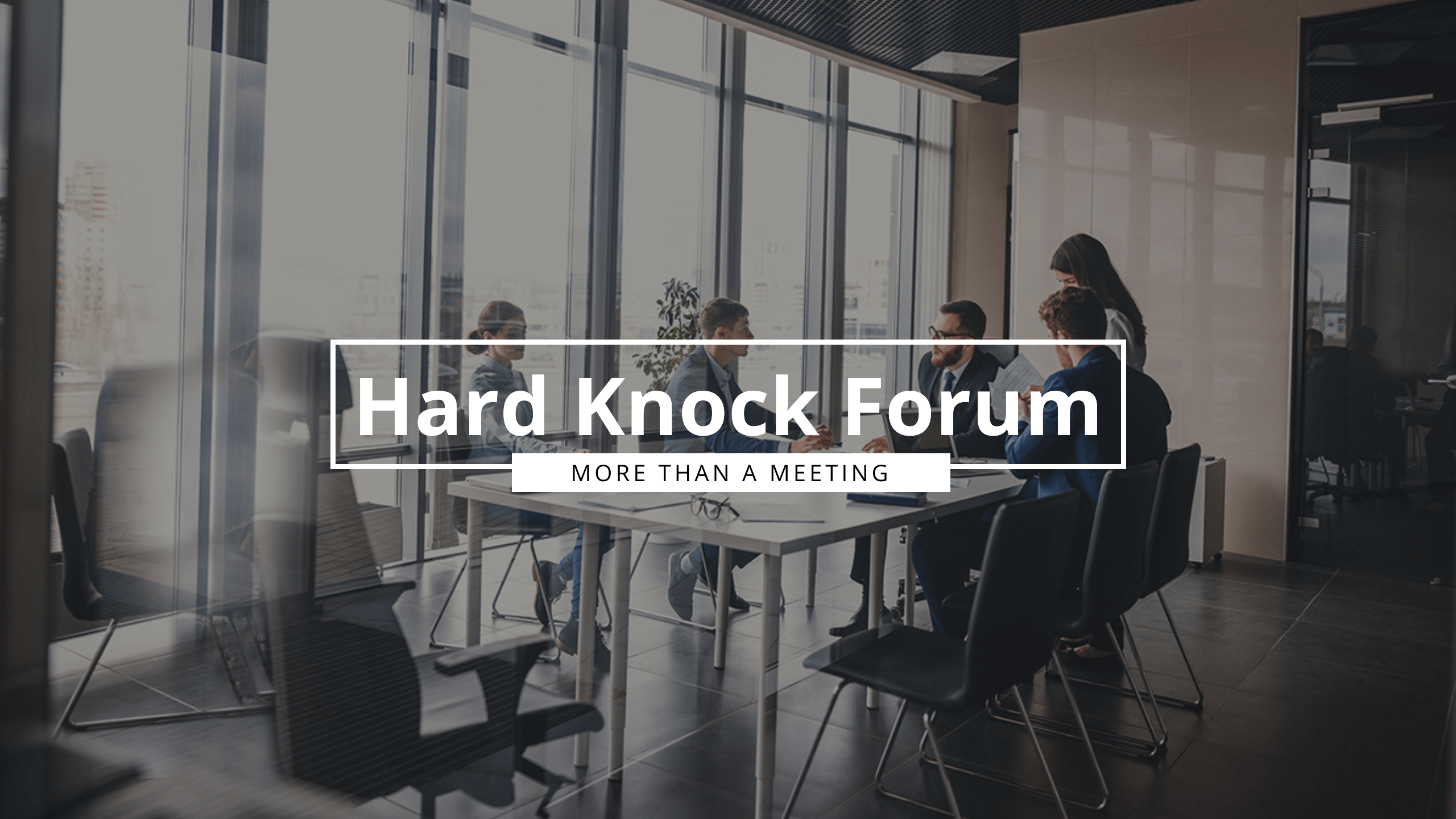 Get This Template and More
15. Banners Using Relevant Stock Photos
Using stock images is an excellent idea if you don't have a high-quality image to upload on the banner. Stock photos provide powerful imagery for various categories. In addition, you don't have to worry about the quality of the pictures.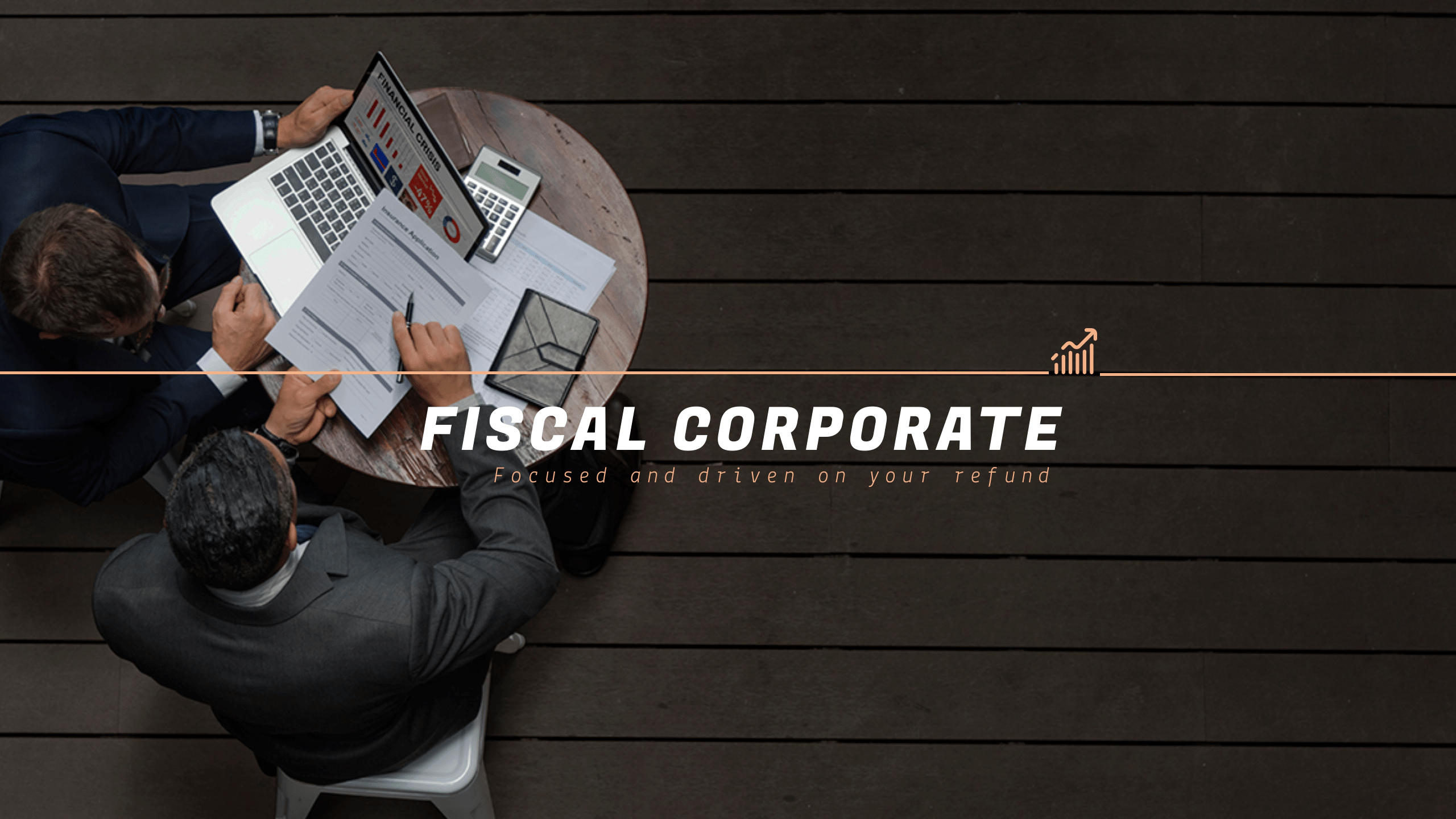 Get This Template and More
Get your hands on a variety of stock photos with DocHipo. Search photos related to your niche and add them to your YouTube banner.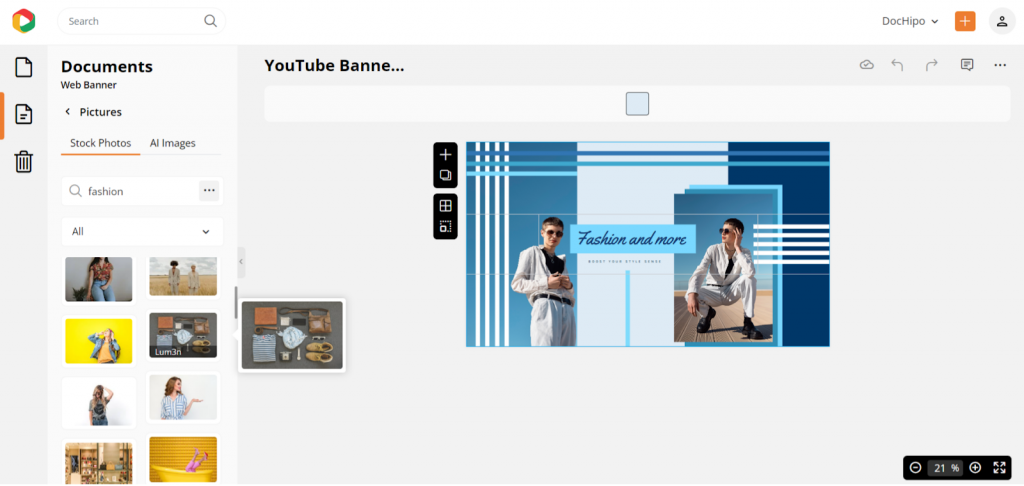 Learn more about stock photos with this video.
16. YouTube Banner to Concisely Communicate How Your Channel Helps Its Viewers
Isn't it great to know how a YouTube channel will benefit you? On YouTube, people always seek solutions for their problems. Tell your viewers about it through the YouTube banner. For example, this banner tells viewers that the channel is about staying classy.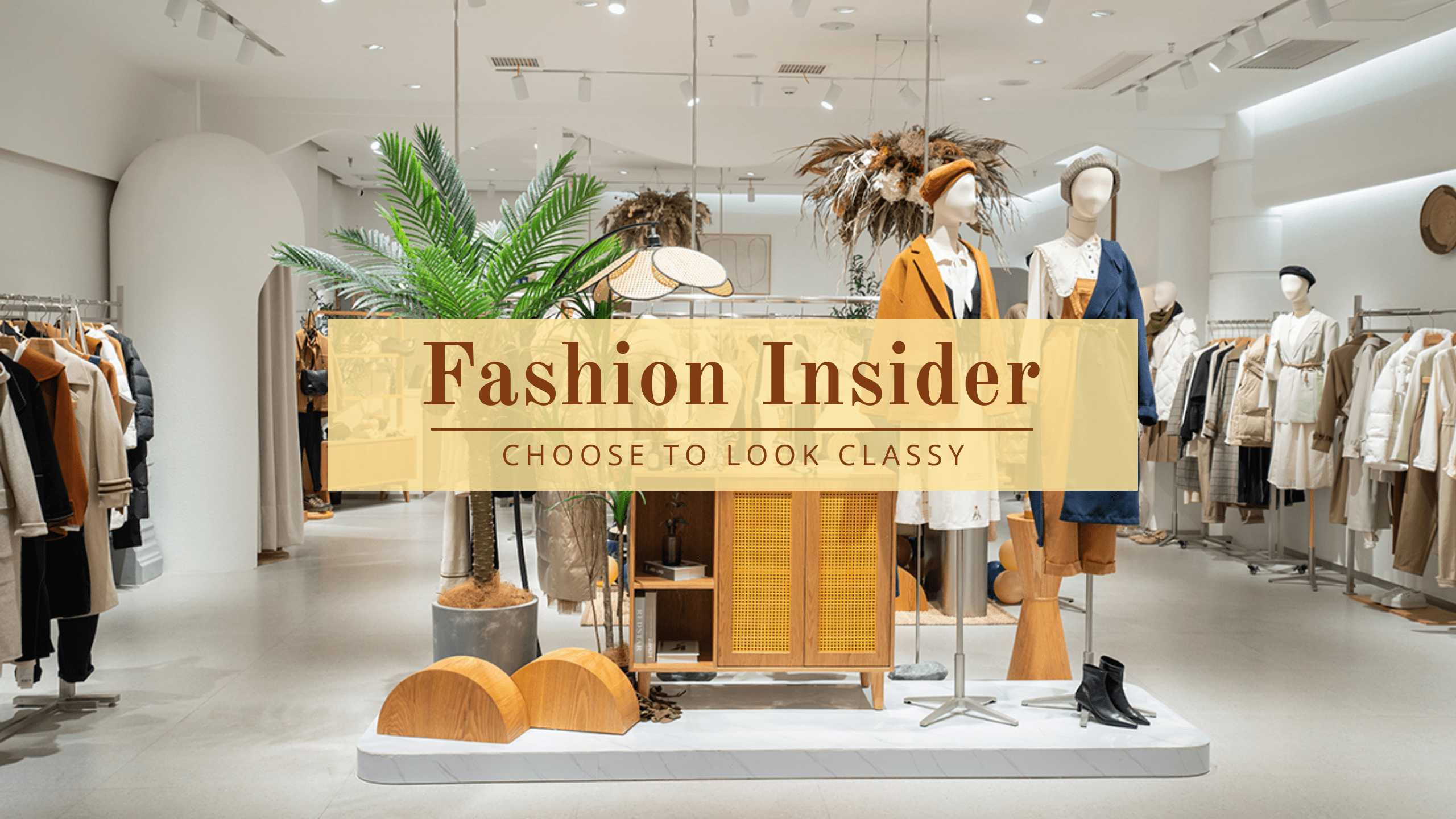 Get This Template and More
Likewise, the banner below concerns the viewers looking for ways to increase their content visibility. Use these templates to tell your viewers what you can help them with.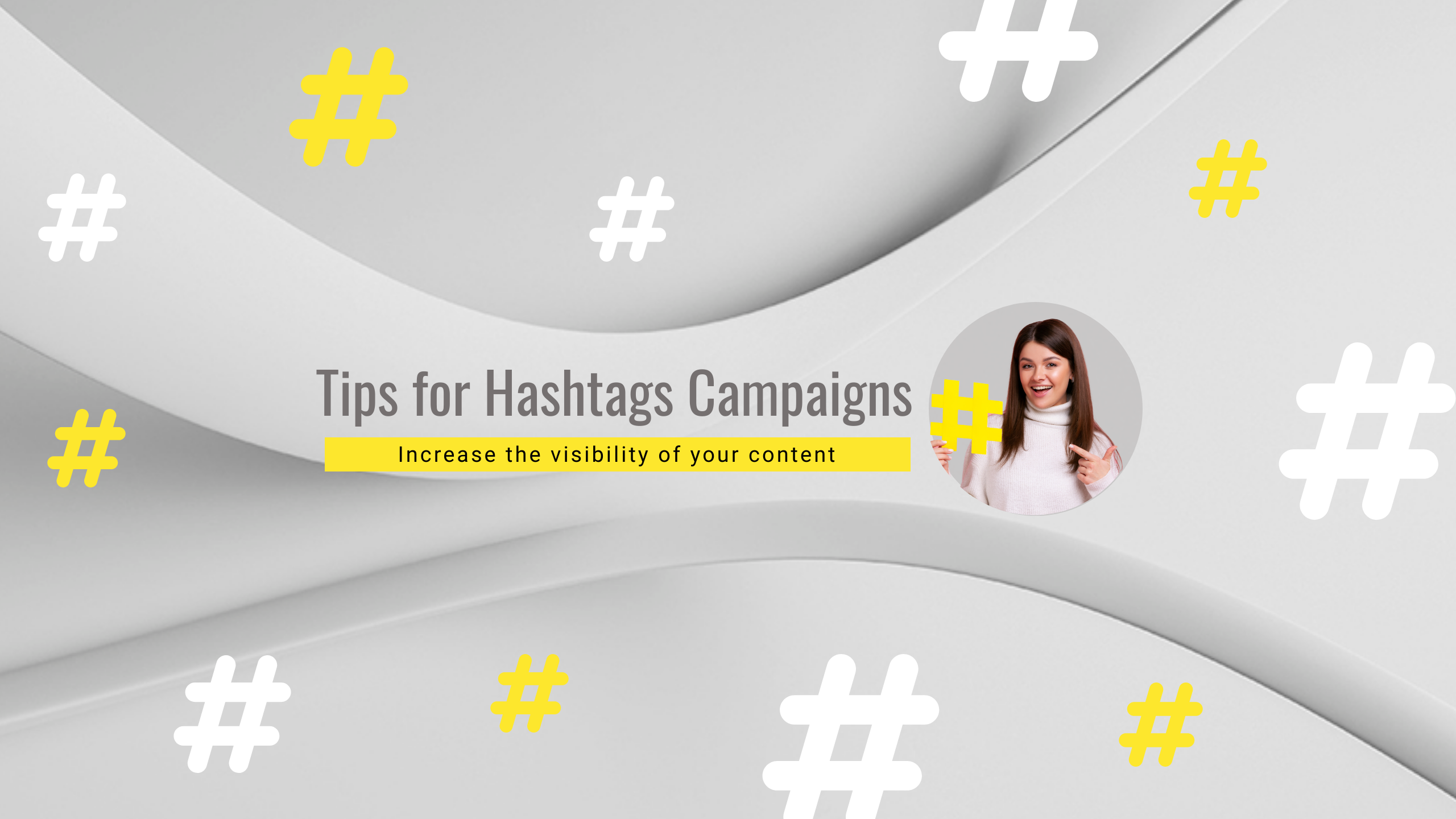 Get This Template and More
17. Feature Your Photo in the YouTube Banner to Create a Connection
We must admit that we follow YouTubers for various reasons. I love to watch a video where a YouTuber explains something. More than anything, I love their execution and personality. If you are such a content creator, it's best to personalize your banner by uploading your photo on the banner. It will help you to connect better with your audience.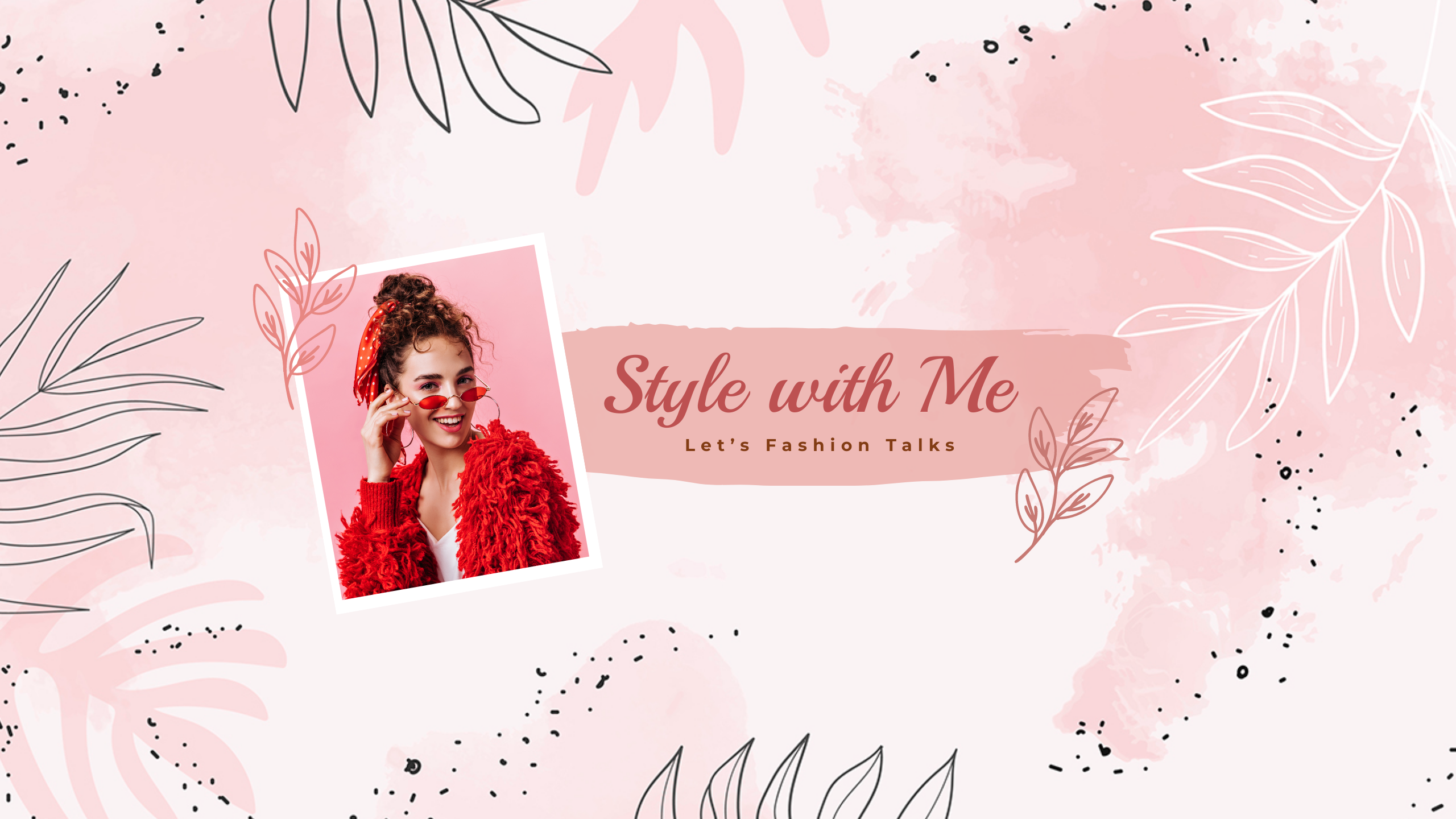 Get This Template and More
18. Utilize Relevant Pictures to Convey What Your Channel is About Instantly
As I have said earlier, pictures speak to us more than words. Upload an image that best communicates about your channel. You can click a photo on your own to resonate with your channel. Look at the background picture in the template here. The image is simple yet vivid in telling the viewer about the channel.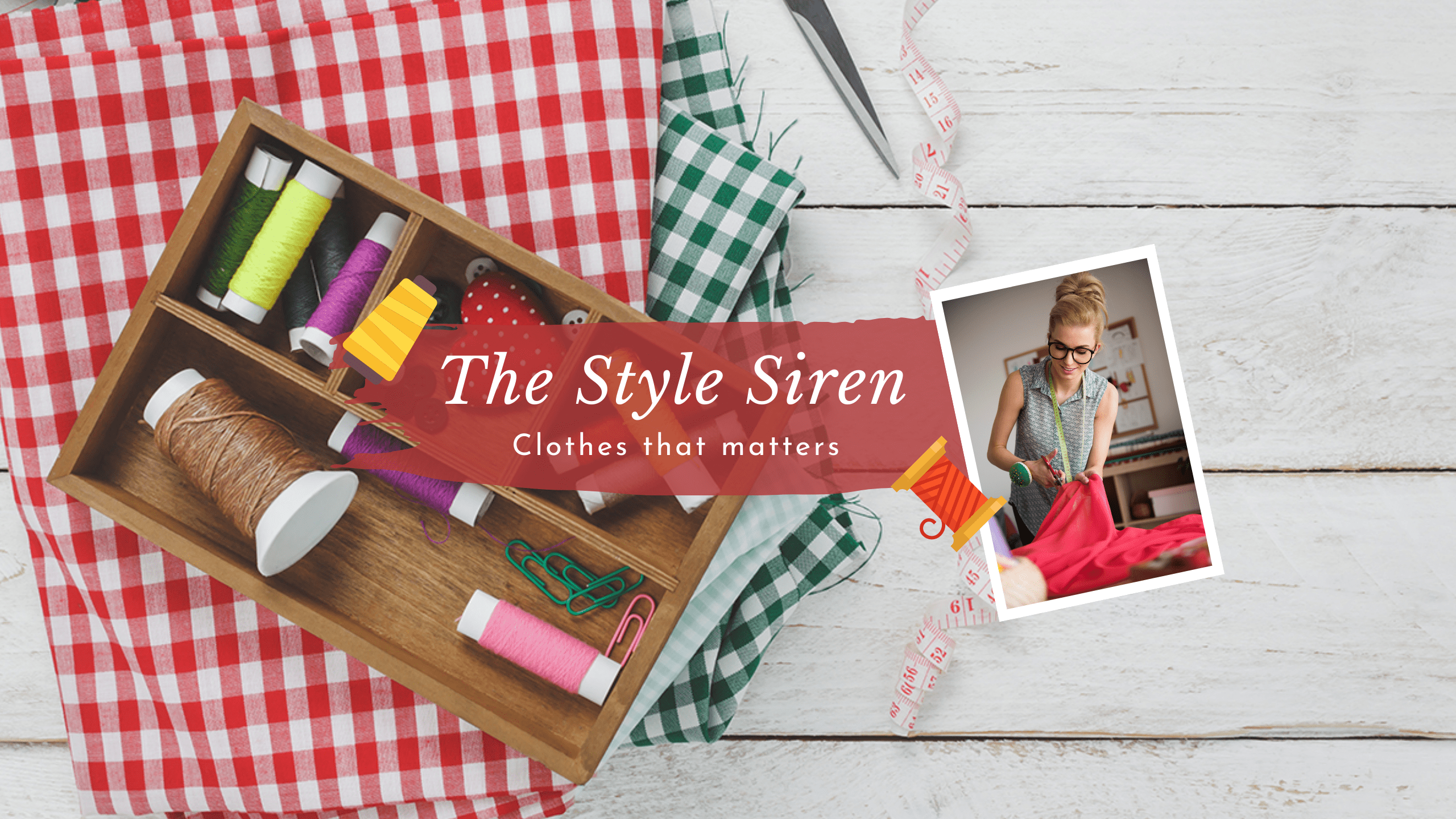 Get This Template and More
19. YouTube Banners with Big and Bold Fonts
Use big and bold fonts to highlight the purpose of your YouTube channel. The bold and beautiful fonts complement the exotic setting in this banner template. Use this banner template to highlight your travel destinations.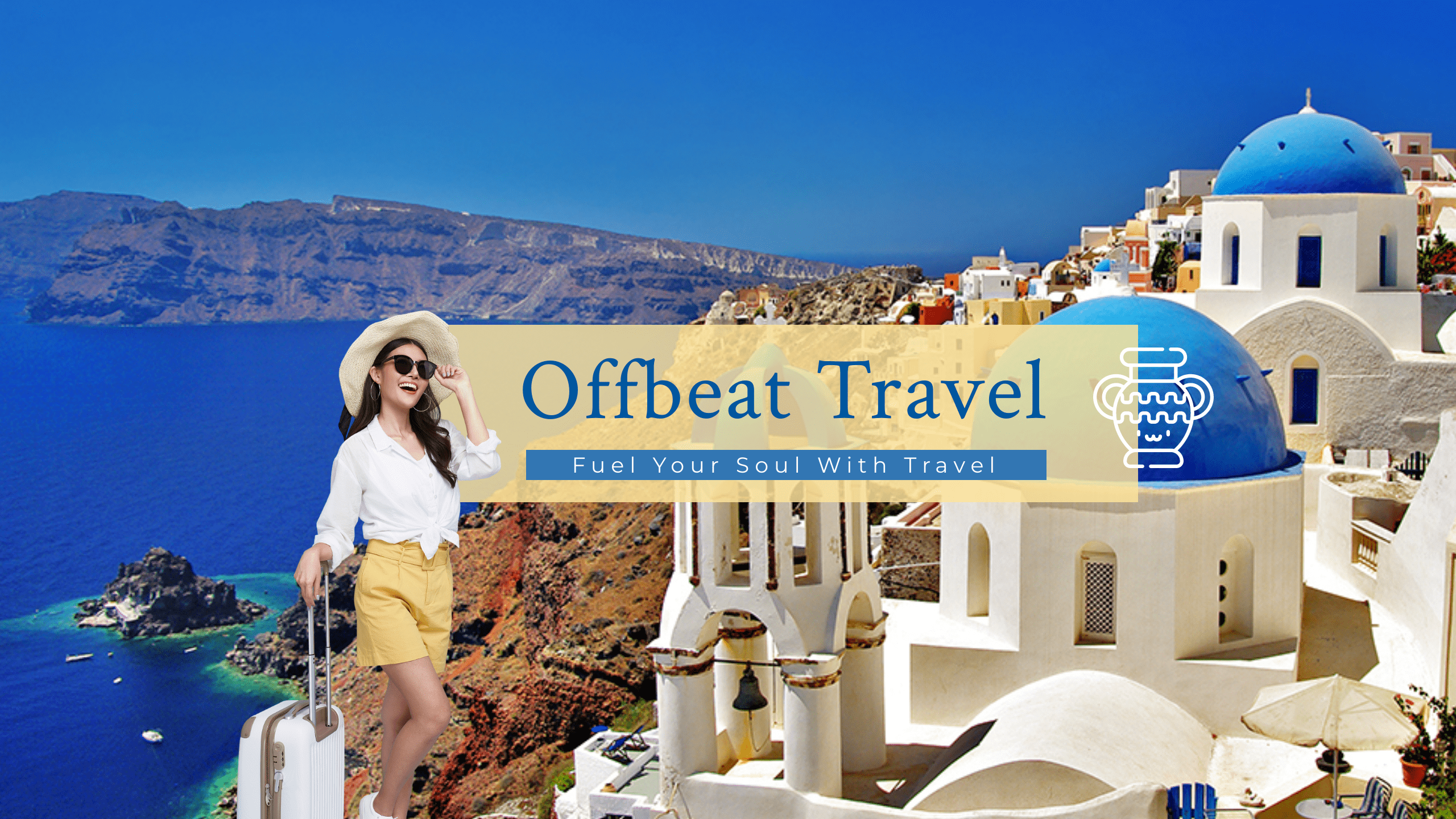 Get This Template and More
20. Use YouTube Banners to Inform When Your Videos Are Out
Inform about your video schedule in the banner. When somebody visits your YouTube channel for the first time, your video schedule can incentivize you to subscribe. You can post a video daily or every week; tell your viewers when they can expect your videos.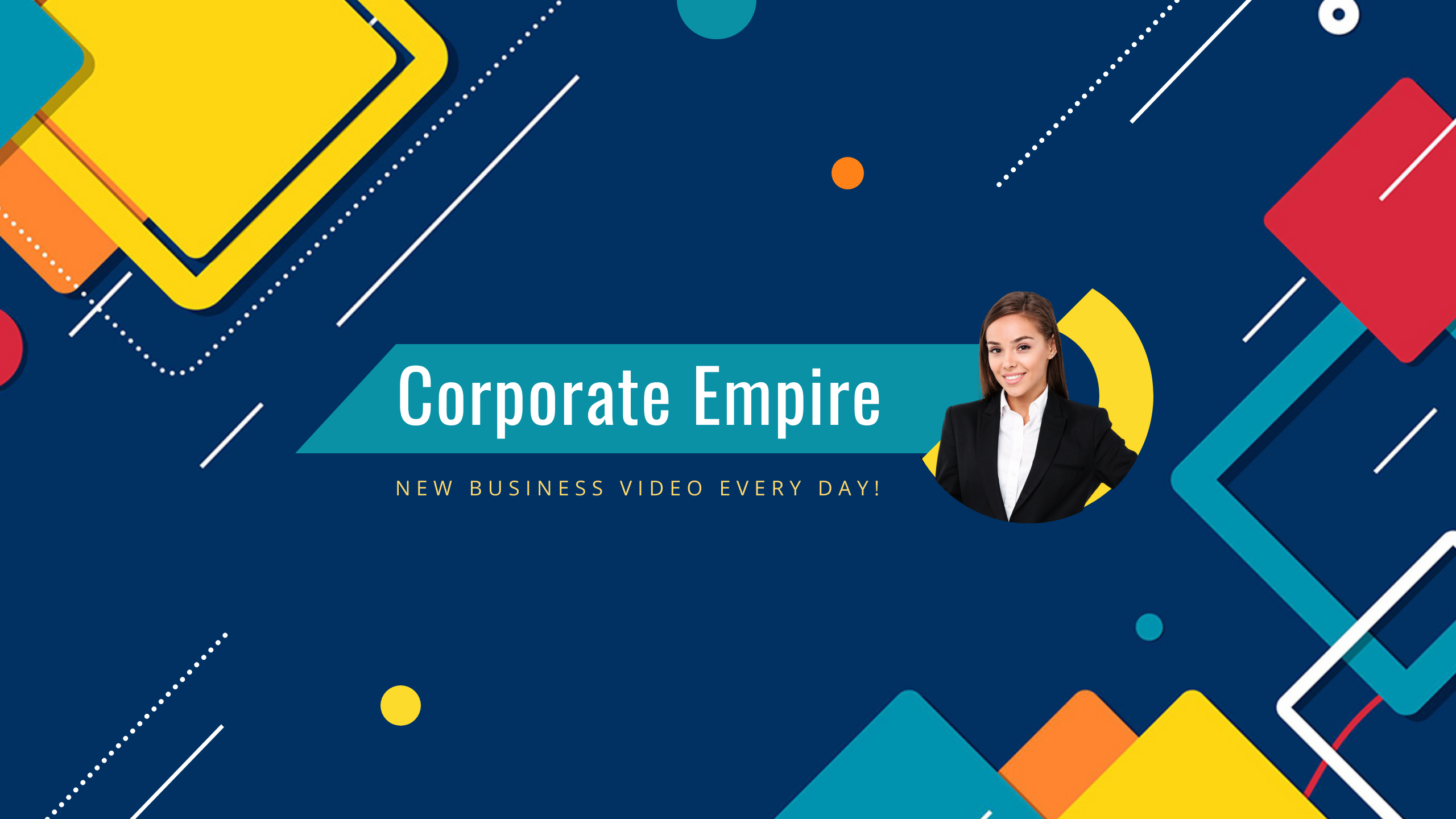 Get This Template and More
21. Emphasize Your Mission with the Banner
Why not mention it on your banner if you genuinely believe in something? There are chances that people share your vision and will join you for your mission. Remember to choose words that inspire the reader. Use this template for your YouTube banner.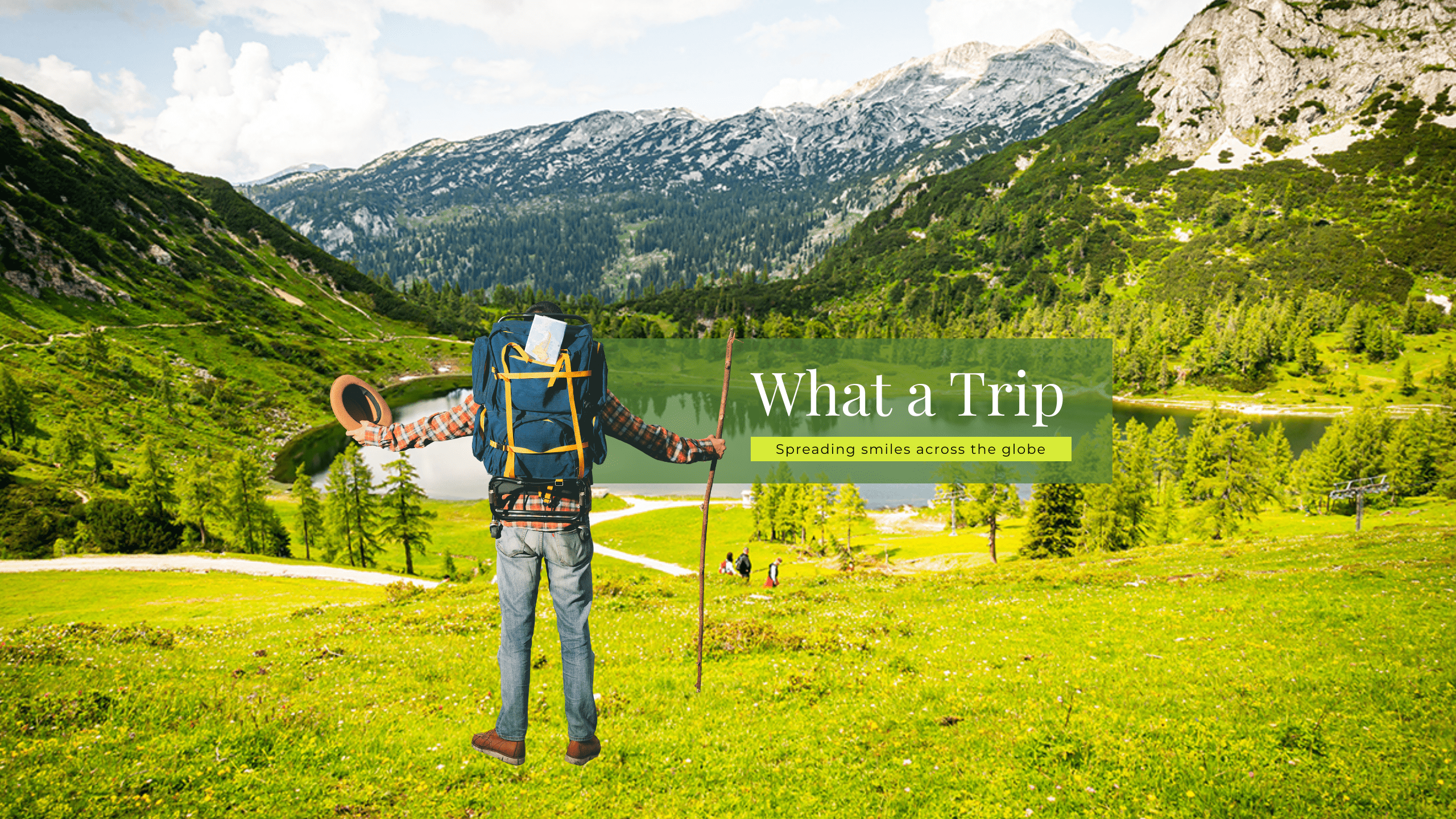 Get This Template and More
22. Experiment with Different Fonts and Styles
The banner has various design elements, and I love to see the creativity around it. So, don't hesitate to experiment with the fonts. Use two different fonts; one to express the mood while the other to convey the message.
For instance, in this YouTube banner template, a quirky font is used for the headline, while a simple one elaborates further.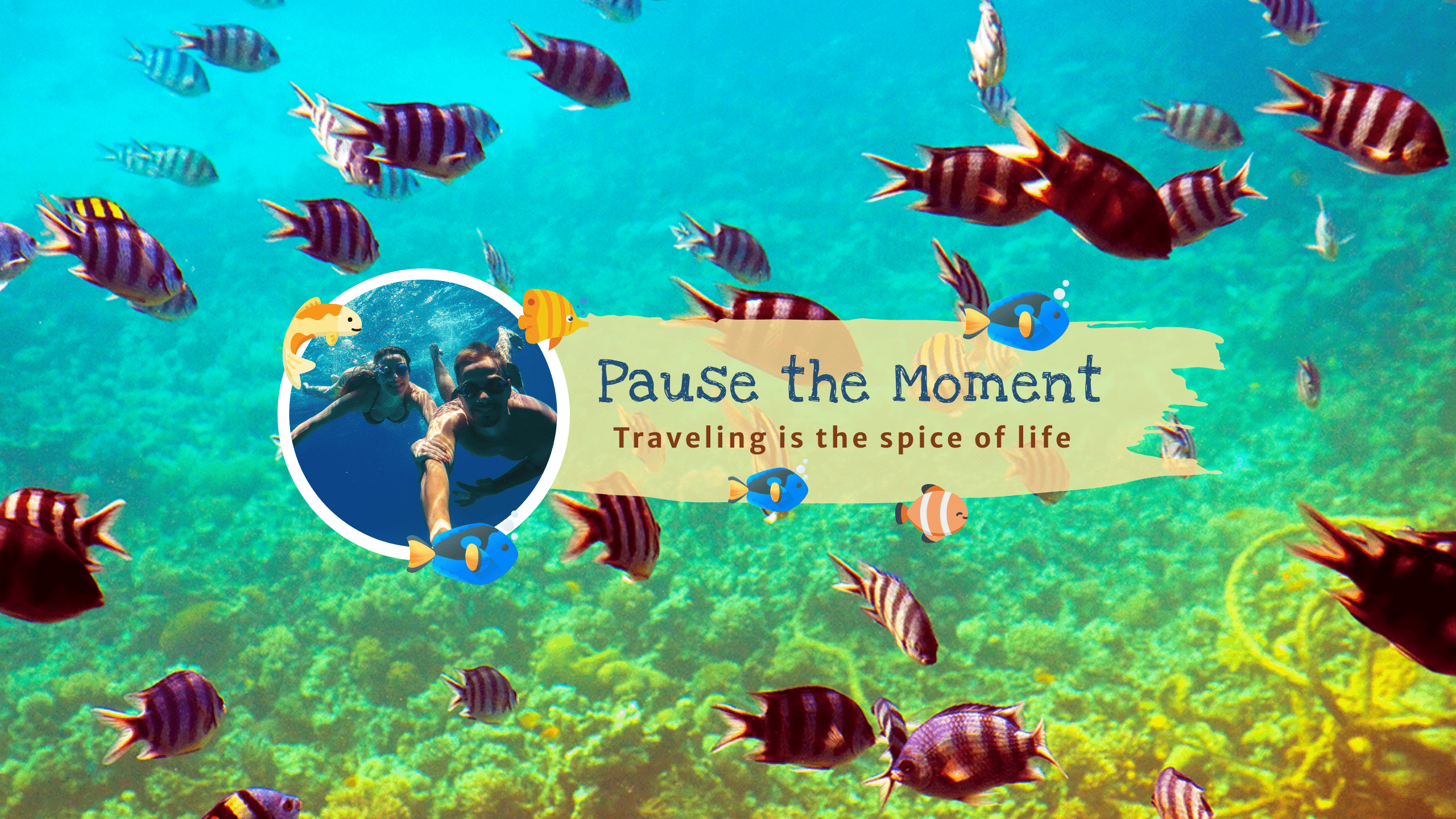 Get This Template and More
Use this YouTube banner template to channel your creative impulse.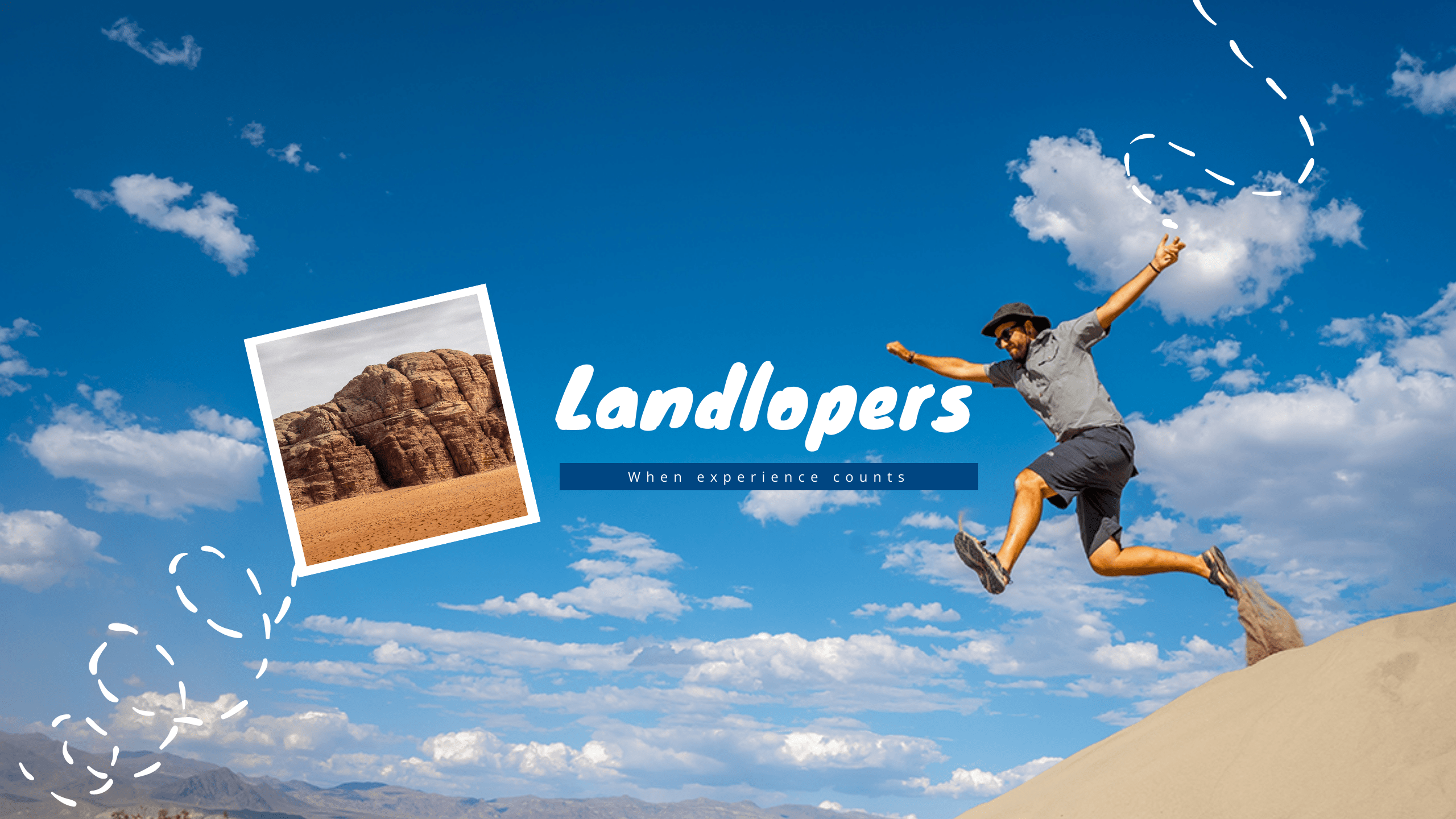 Get This Template and More
23. Attractive Banners with Transparent Text Overlay
This banner template has innovative layering with text on the transparent base. Without barring the scenic beauty in the background, the YouTube banner conveys the message. Use the Travel YouTube banner template for the exquisite effect.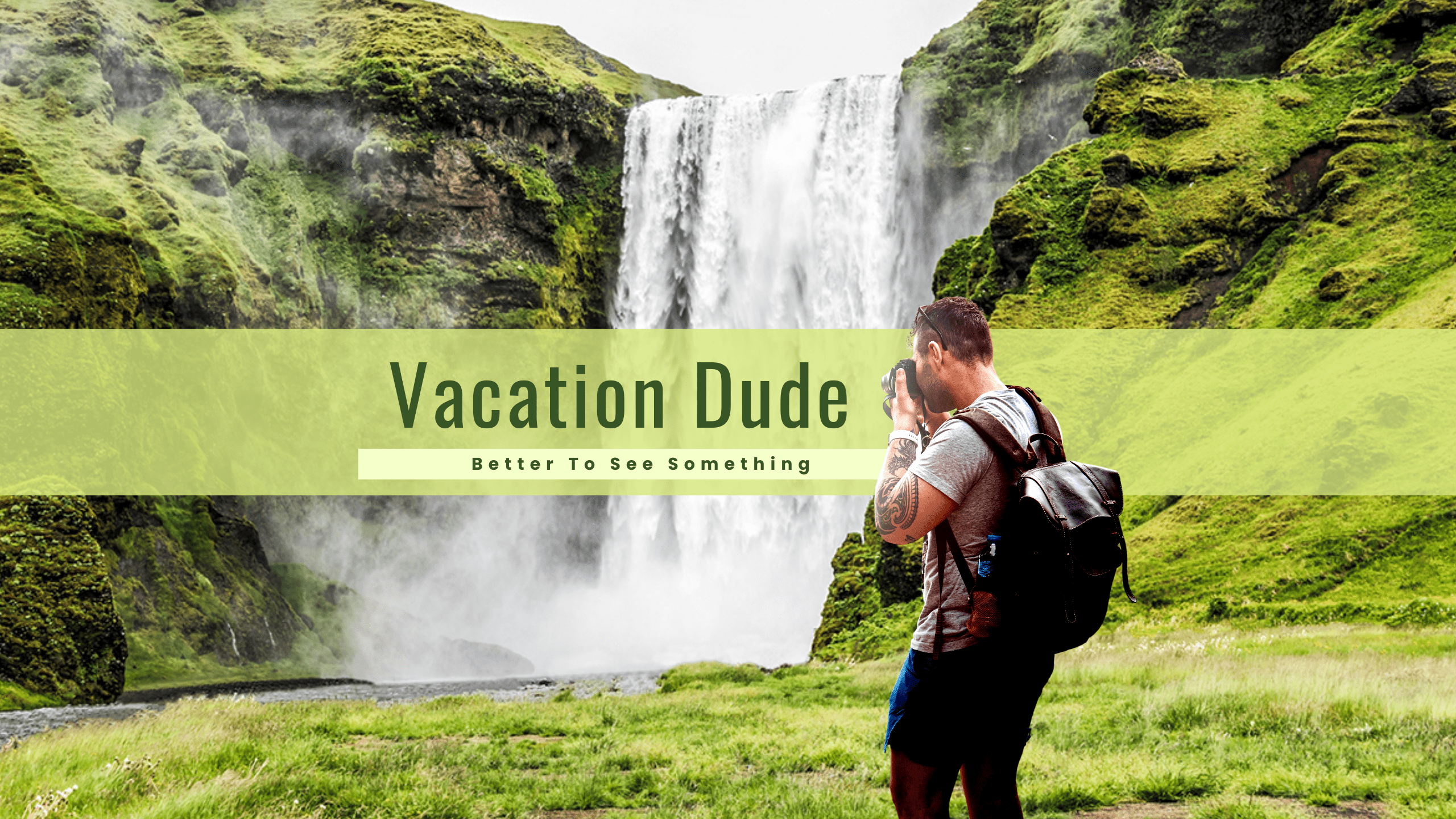 Get This Template and More
In particular, you can bring this effect with DocHipo editor, reducing the opacity of the design element.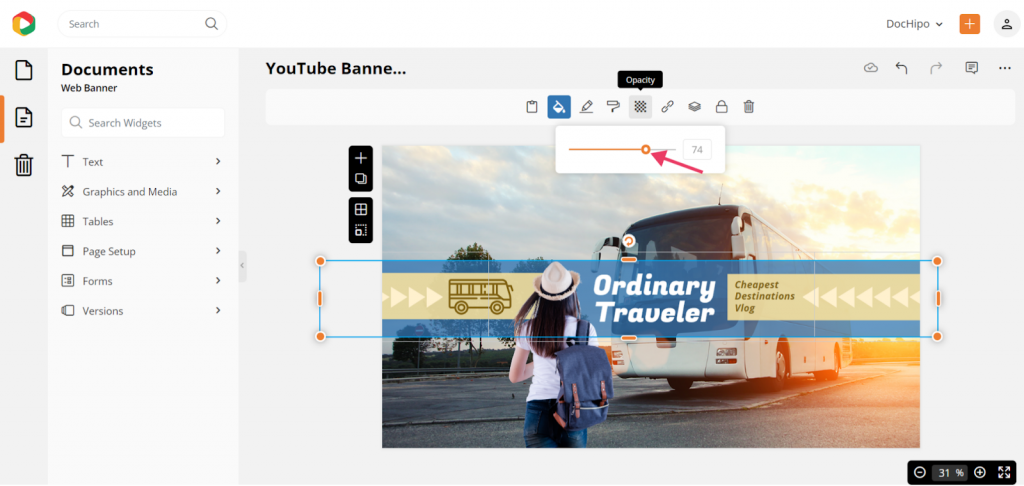 Get started with your travel vlog with this template.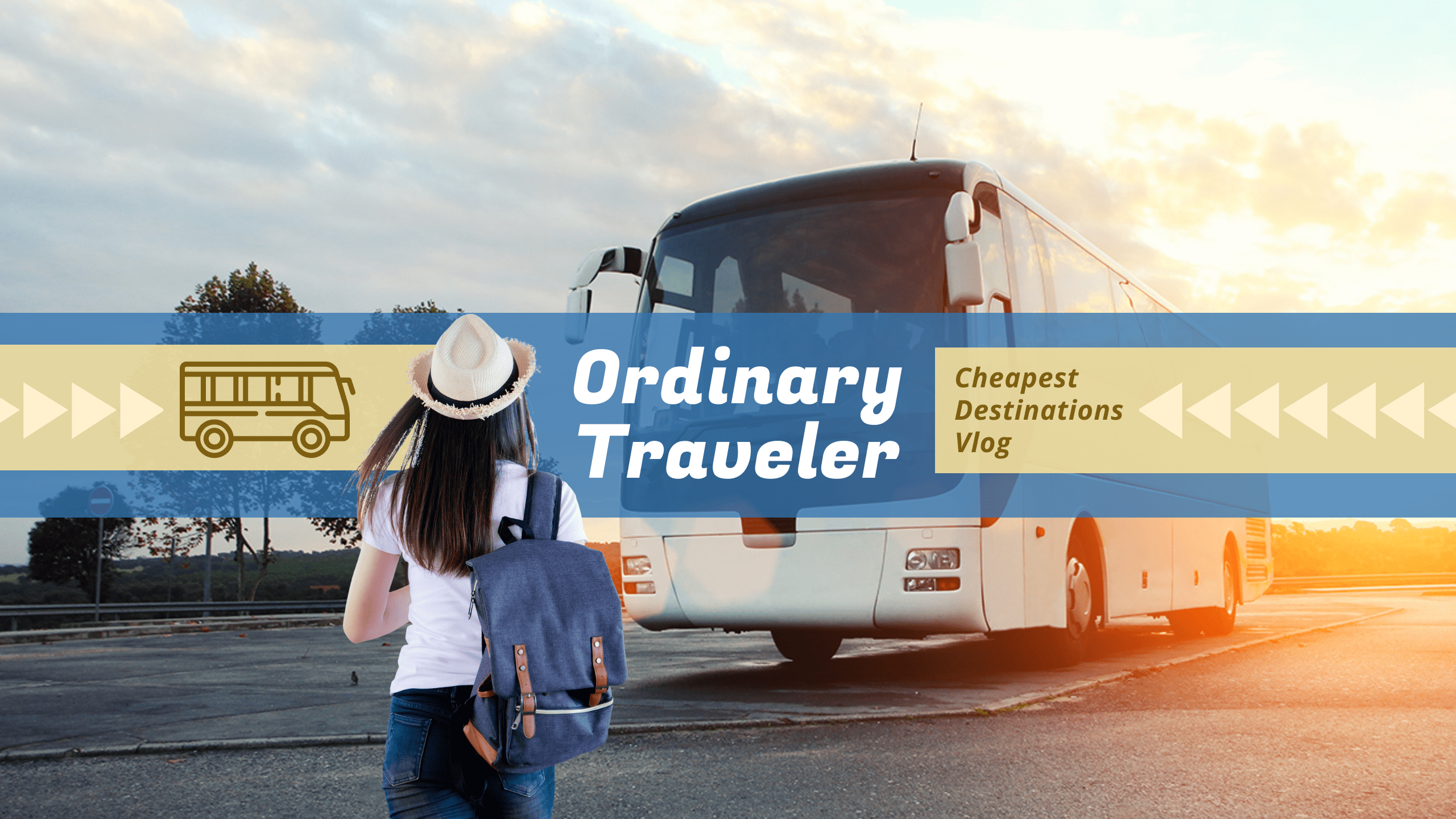 Get This Template and More
24. Use Fonts in the Banner to Reflect the Mood of Your Channel
Let the fonts do the talking in their way. Like this template, the font carries a flair of elegance and sophistication. The YouTube banner design justifies the channel name with a classy and stylish vibe.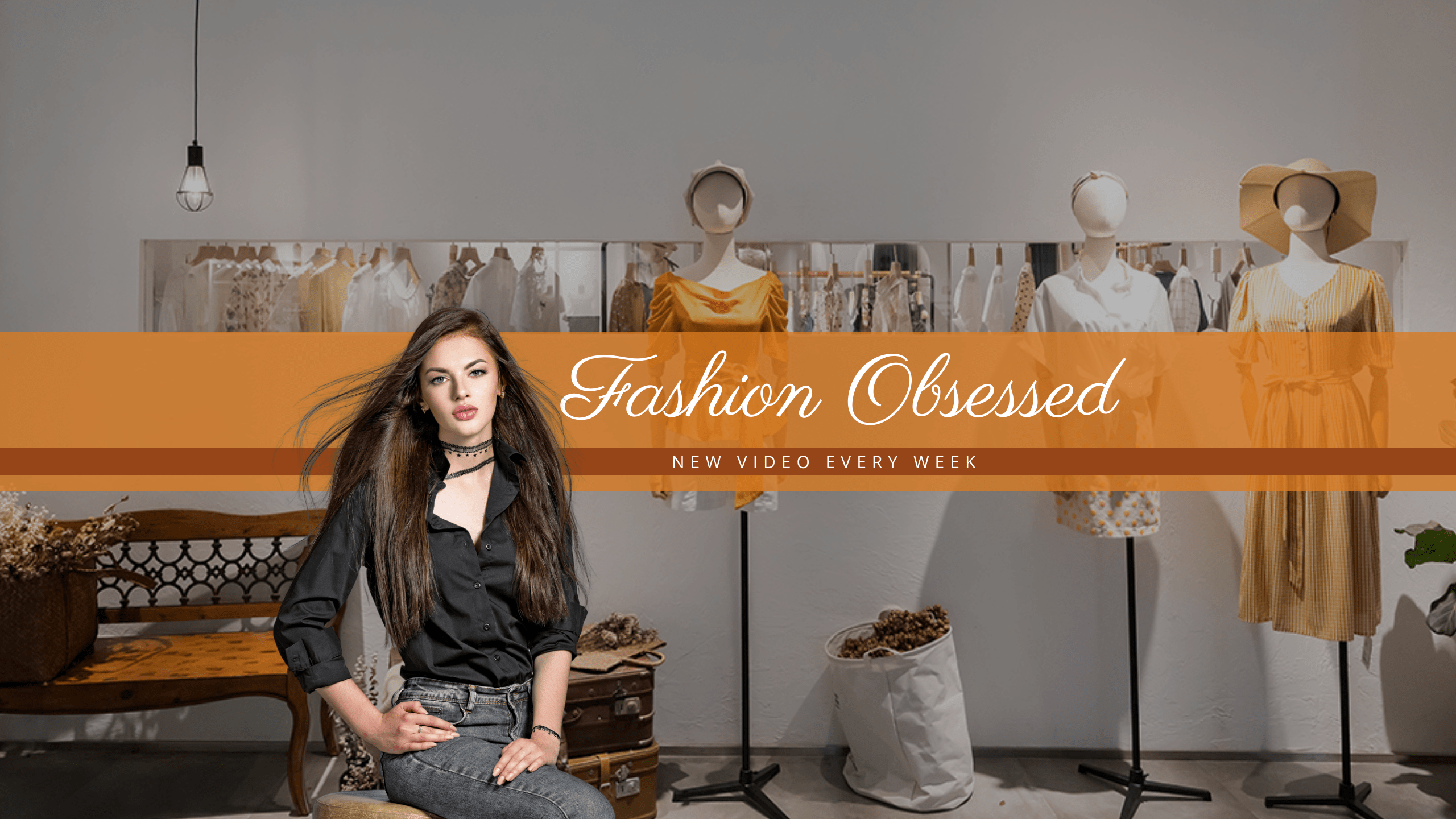 Get This Template and More
25. Attention-grabbing Banners with Bold Colors
The punch of pink in this banner is genuinely exhilarating. That's what bold colors do to our eyes; they instantly grab our attention. Also, different colors produce different visual responses with shades, tones, tints, etc. Communicate with your audience through bold colors without saying anything.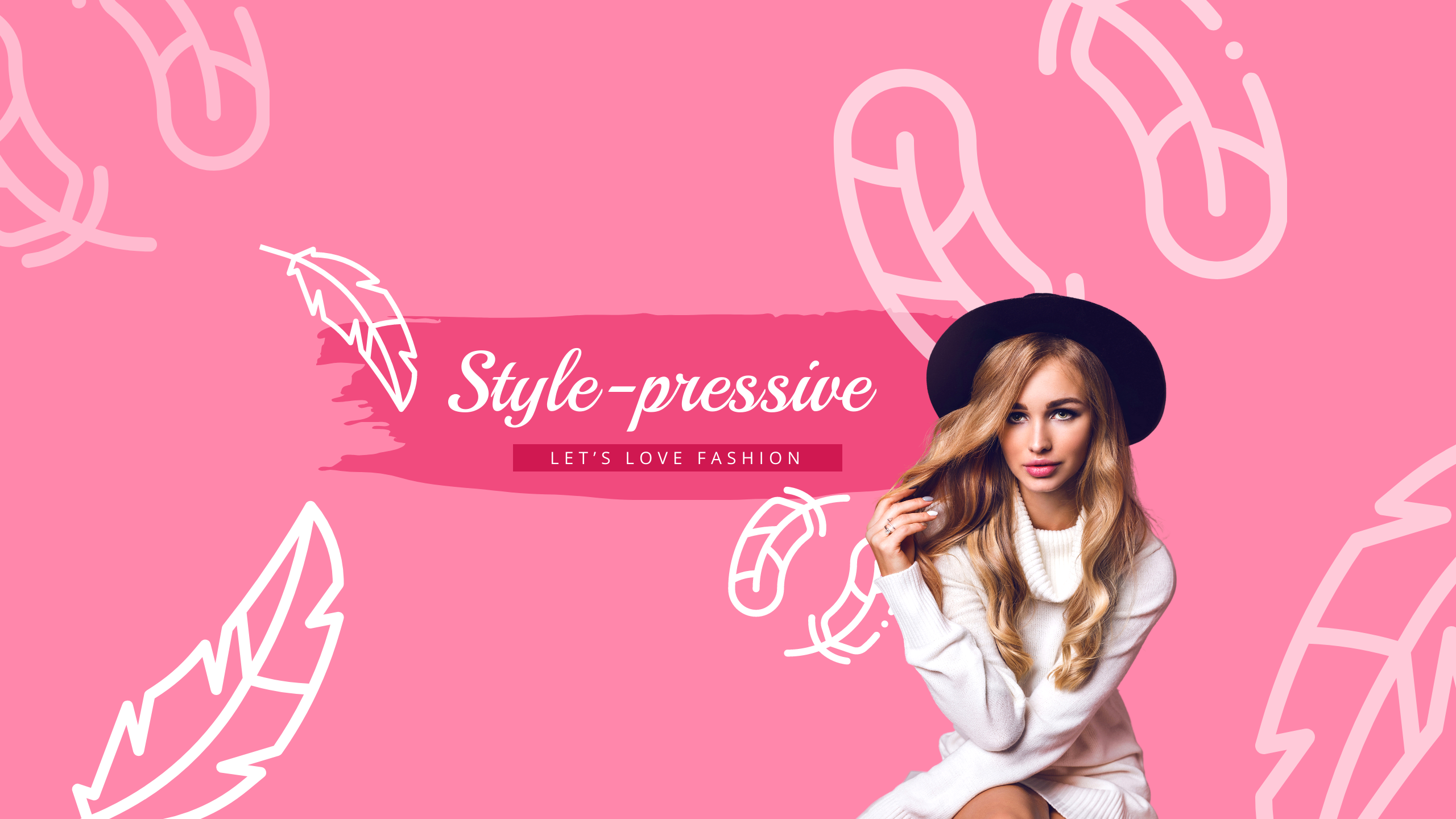 Get This Template and More
26. Include Subtle Monochrome Icons in the Banner
Sometimes, we need a few subtle elements for a marvelous design. The monochrome icons help in achieving such fine details. I love how they mingle with the background, creating harmony with the overall design.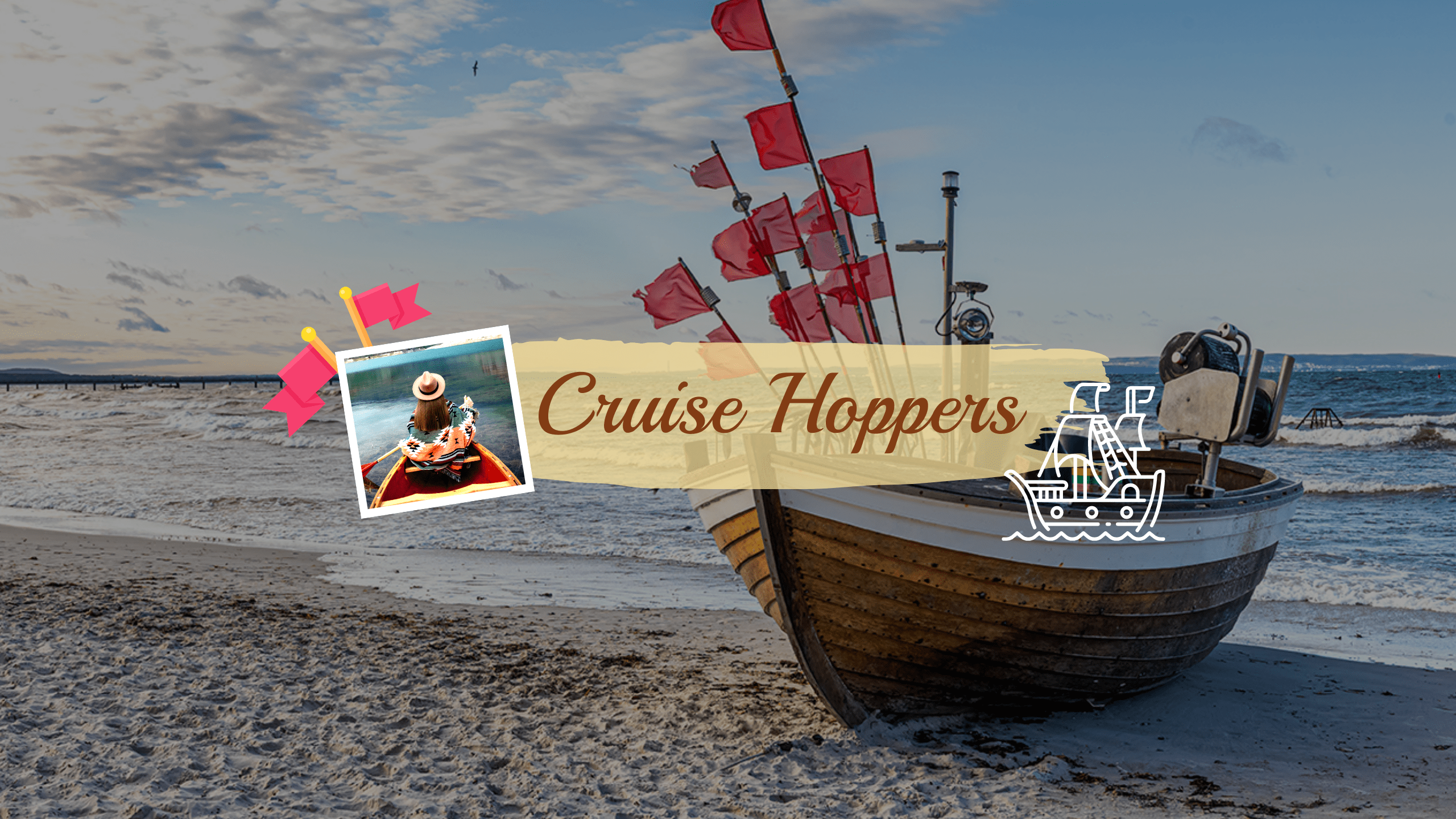 Get This Template and More
Get a variety of monochrome icons for your banner template with DocHipo.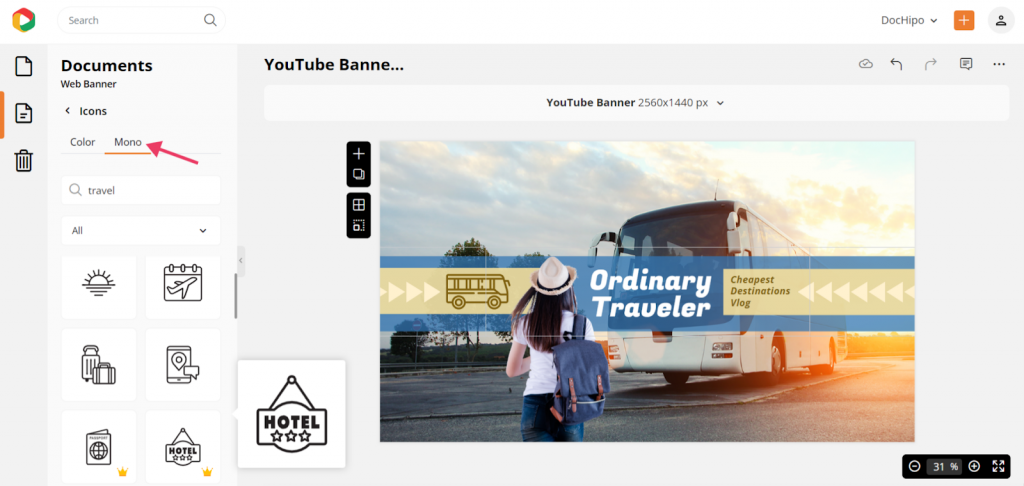 27. Stand Out Using Abstract Shapes
Some banners don't need pictures; the shapes will do the job. For example, the banner below has abstract design elements in the background. It is unplanned and unorganized, devoid of precision. Yet, it does not feel chaotic. The banner exudes flexibility and freedom for the viewer.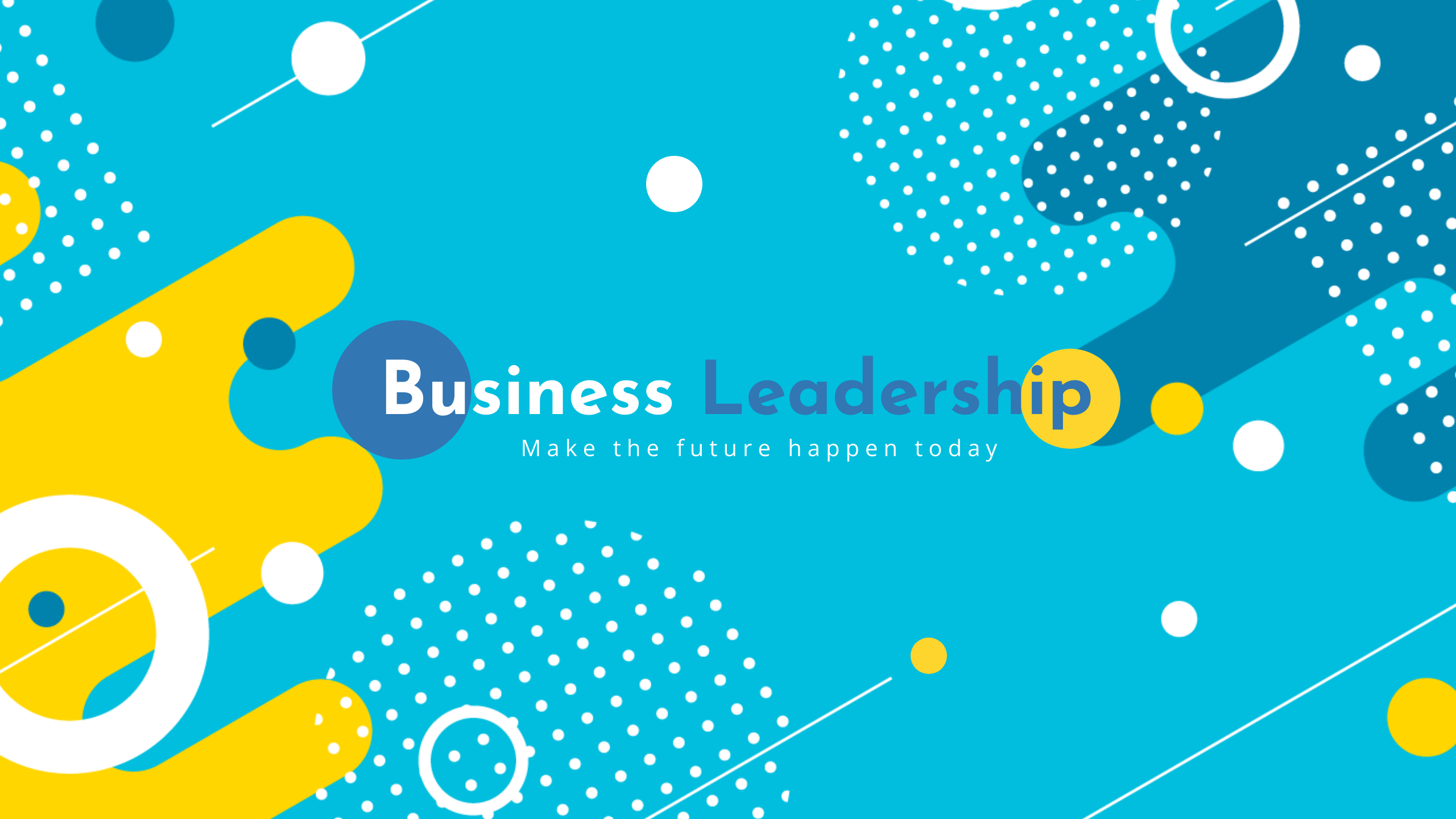 Get This Template and More
With DocHipo, you get a range of shapes for your banner template.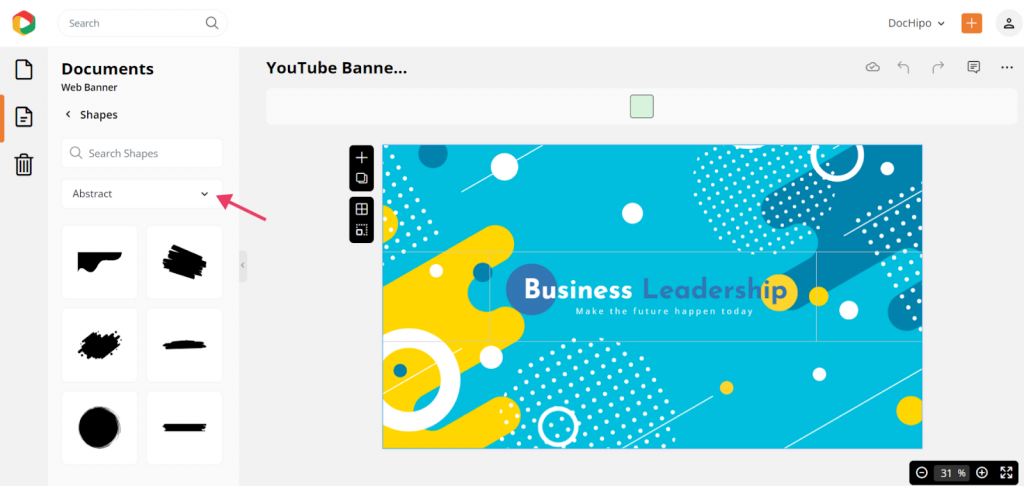 Explore the possibilities with DocHipo with The Ultimate Guide to Using the DocHipo Editor to Design Your Documents.
28. Professional YouTube Banners with Geometrical Shapes
Unlike abstract banners, geometric banners have well-formed shapes with sharpness and precision. They exhibit order and system. Therefore, using geometric shapes in your professional YouTube channel is excellent. Use Business YouTube banner templates for your YouTube channel to ace a professional look.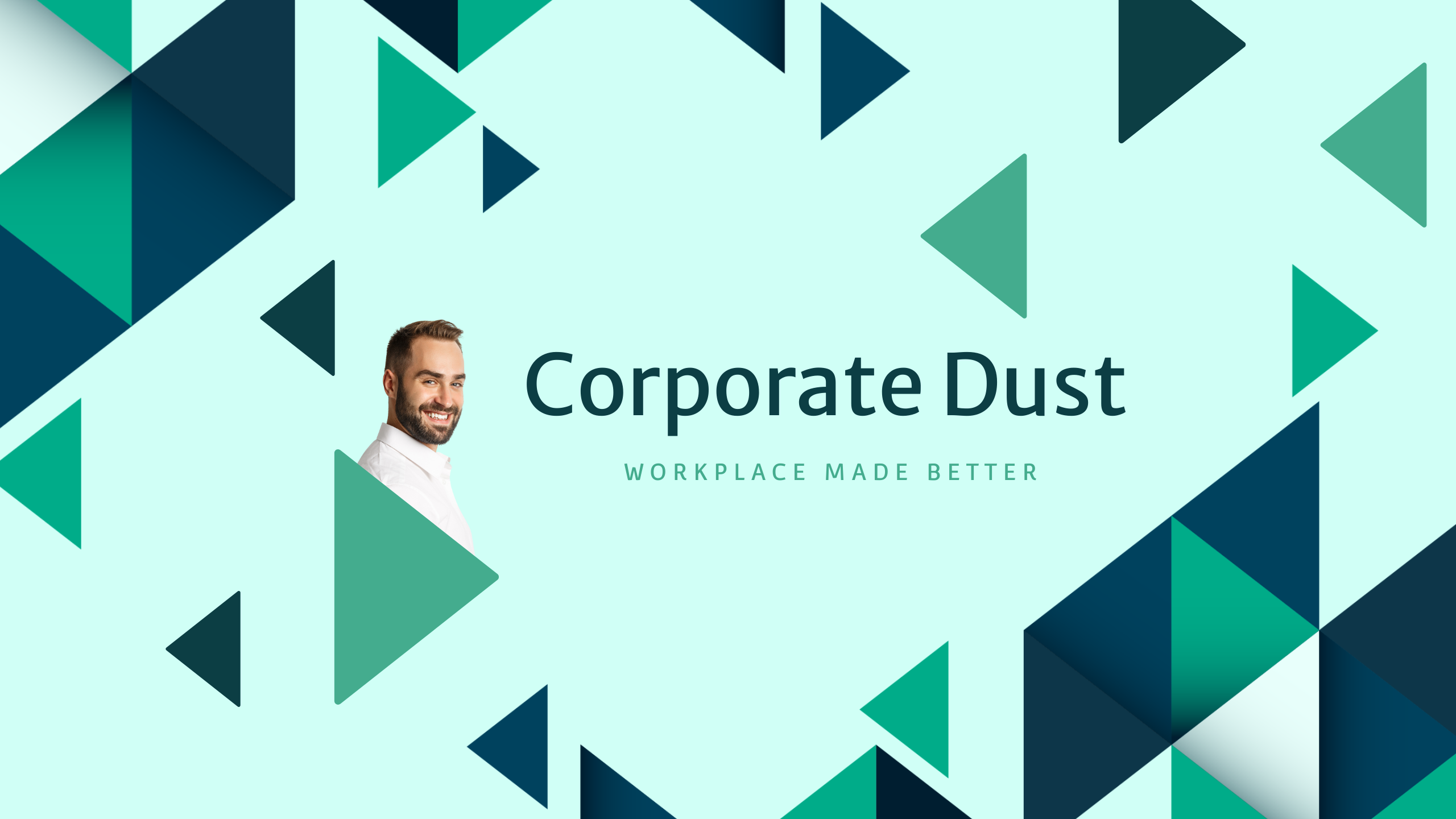 Get This Template and More
29. Visually pleasing YouTube Banners with Ornamental Shapes
I loved the overall aesthetic of this banner template. Nevertheless, the highlight of the template is the ornamental shapes at the corner. These shapes add softness, complementing the text and picture in the design. Use this template to make a visually pleasing YouTube banner.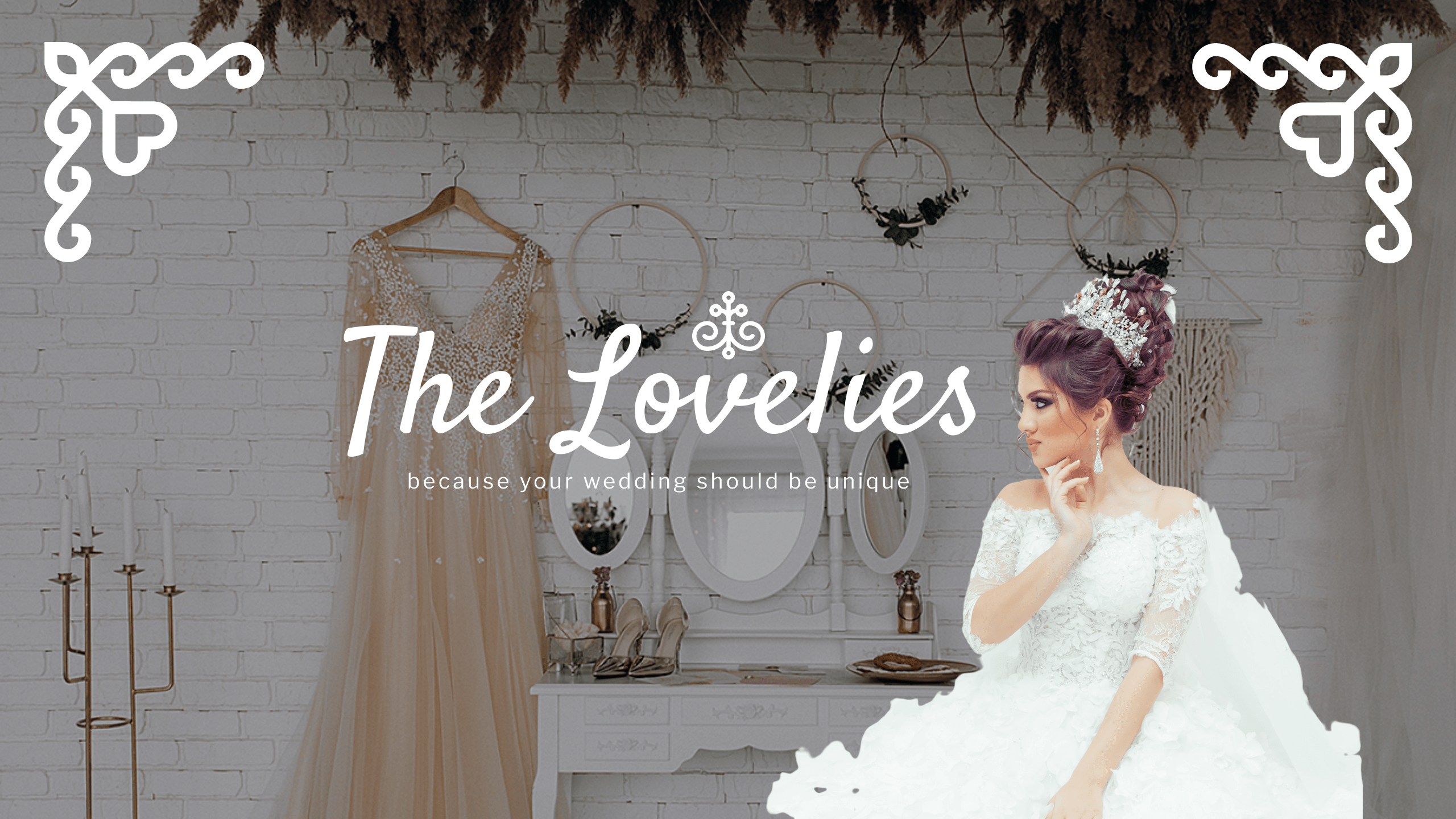 Get This Template and More
Use ornamental shapes in your template with DocHipo.
Explore more about the shapes available in DocHipo.
30. YouTube Banners with A Touch of Vintage Vibes
This banner is the most suitable choice if you love the old vintage vibe. The hues depict the antique background design that dominates the feel of the YouTube banner. Express more with this template banner and add your design elements to make it unique.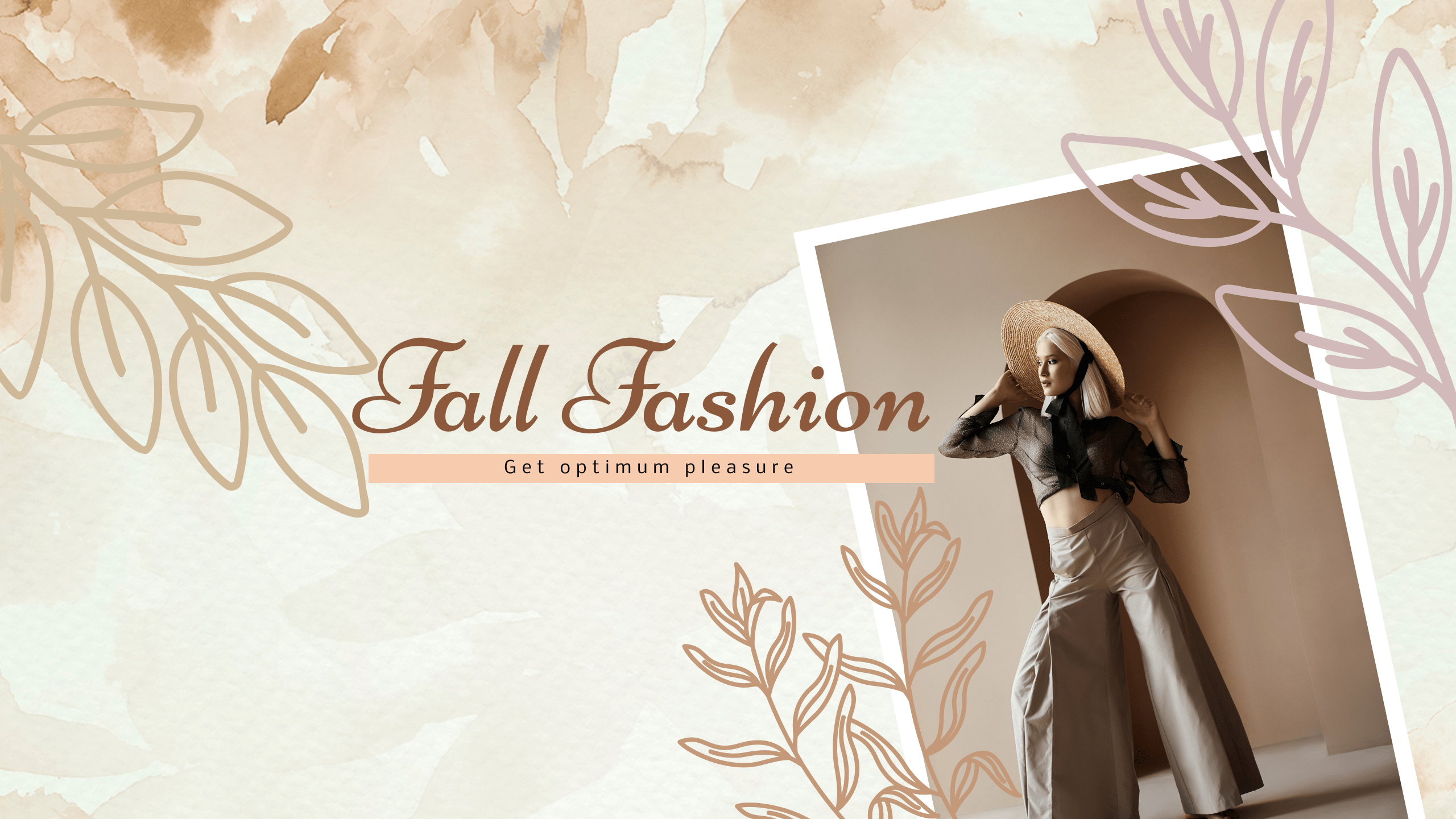 Get This Template and More
31. Create a Feel with the Picture for Your Audience
As a travel vlogger, you should create a feel to encourage the viewer to visit a place. Upload spectacular images of your traveling in your banner to spark curiosity about the destination. You can change the banner image whenever you visit a new site to increase the hype around your latest videos.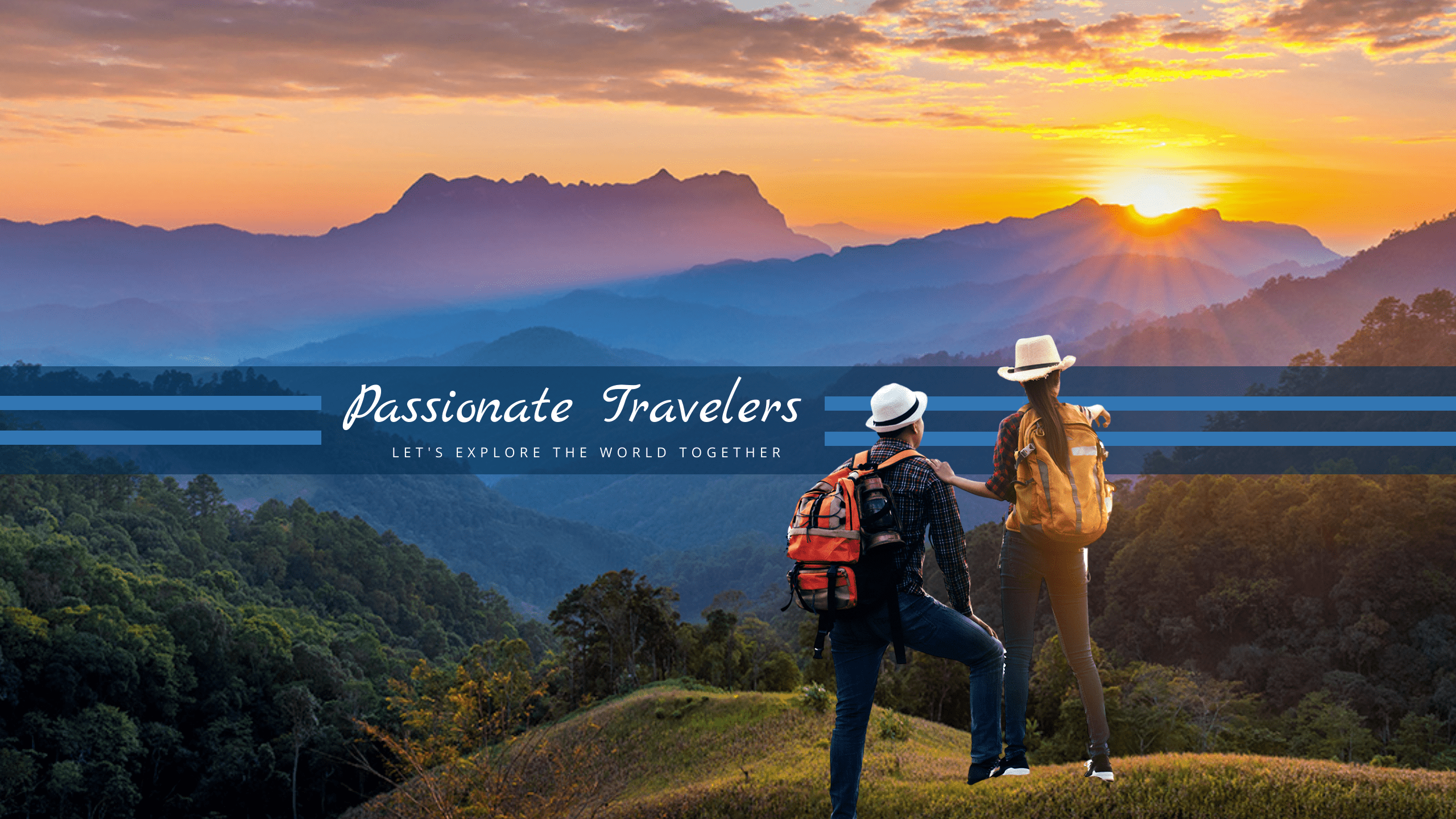 Get This Template and More
Factors to Consider Before Designing Your YouTube Banner
Feeling clueless about choosing a template design? Don't worry; I am here to help. Take a look at these factors to gain some clarity.
Define Your YouTube Channel Identity
Think about the content's niche, tone, and personality. Are you casually giving some information or keeping it more sophisticated? Your banner should reflect the overall feel of the channel. Therefore, it's better to get a clear idea about these things.
Consider Your Target Audience Appeal
While considering your target audience should consider various categories such as age, gender, profession, etc. When you have your list ready, consider their interests and preferences. If possible, make a list of the things your target audience prefers to watch.
Research Your Competitors
Once you have your target audience, research the content they like to watch. You will come across a lot of YouTube channels. Observe the YouTube banners of these channels. Note the text, colors, pictures, and other design elements that make the banner stand out.
Set Clear Goals
When you select a YouTube banner, set goals for the kind of response you want to evoke for your audience. Your banner should justify the content on your channel. Choose a simple and clean design. Think about the visual elements and text that would do the job.
Choose a YouTube Banner Style
You have seen around 30 YouTube banner ideas till now. It's time to choose one after considering your content, brand identity, and personal preferences. Ultimately, go with the style that resonates the most with your audience.
Select the Most Appropriate Visual Elements
While designing your YouTube banner, be picky about the visual elements. Further, choose high-quality images, graphics, and illustrations to represent your channel's identity. Experiment with different shades and hues to express and make an outstanding banner. Remember, it's your creative touch that will make your design unique.
Incorporate Your Branding
Ensure the banner is consistent with the overall branding or theme, including the channel logo, color scheme, and style. It helps the viewers to recognize your channel easily.
Plan Your Layout
After choosing all the elements for your YouTube banner, alignment and composition in the design is crucial. Take care of the safe zone area and place the most essential components in the center of the banner.
Craft a Catchy Tagline or Slogan
Consider your channel's mission, vision, and values for composing the tagline. Moreover, think about your target audience to craft a tagline. It's best to keep it clear and concise. Ensure visibility by placing it in the center.
Take Care of Overall Aesthetics
Strive to create balance with the design elements for an aesthetically pleasing banner. Create an awe-inspiring banner that leaves a positive impression on the viewer. The banner should attract the viewer to inform and please with the remarkable visual excellence.
Find templates for every occasion and purpose on DocHipo.
How to Create a Banner for YouTube
Start designing your YouTube banner immediately. Sign up with DocHipo and create an astounding YouTube banner with free, ready-to-use YouTube banner templates in three simple steps.
1. Choose Your Template
Search for the YouTube banner templates on DocHipo. Select your favorite template from various options.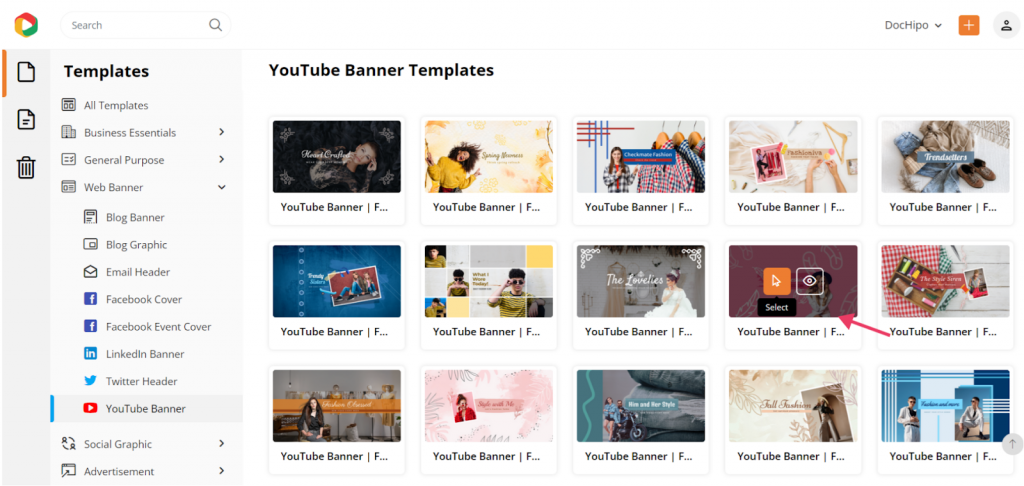 2. Customize Your Template
In the DocHipo editor, edit text and other visual elements to add your touch to the design.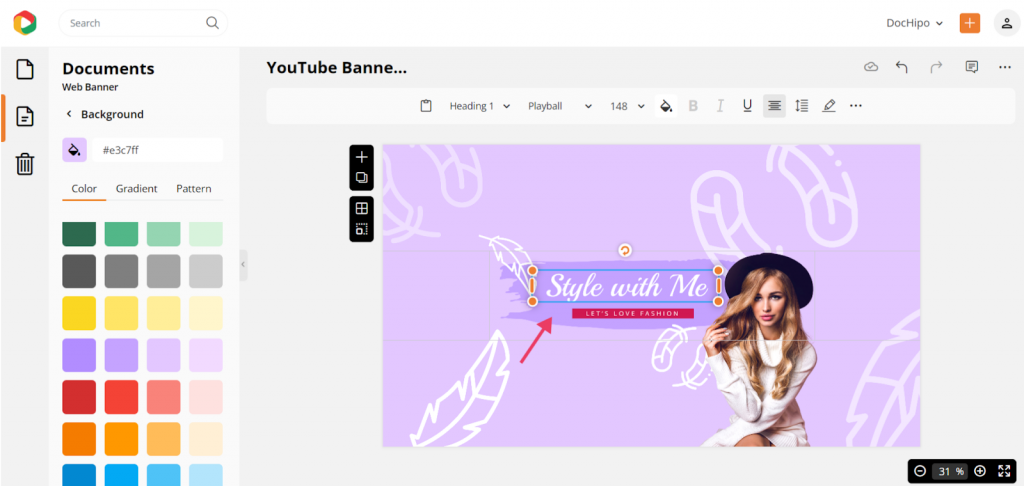 3. Download Your Design
After customizing your design, download it in the PNG format with normal quality for web use.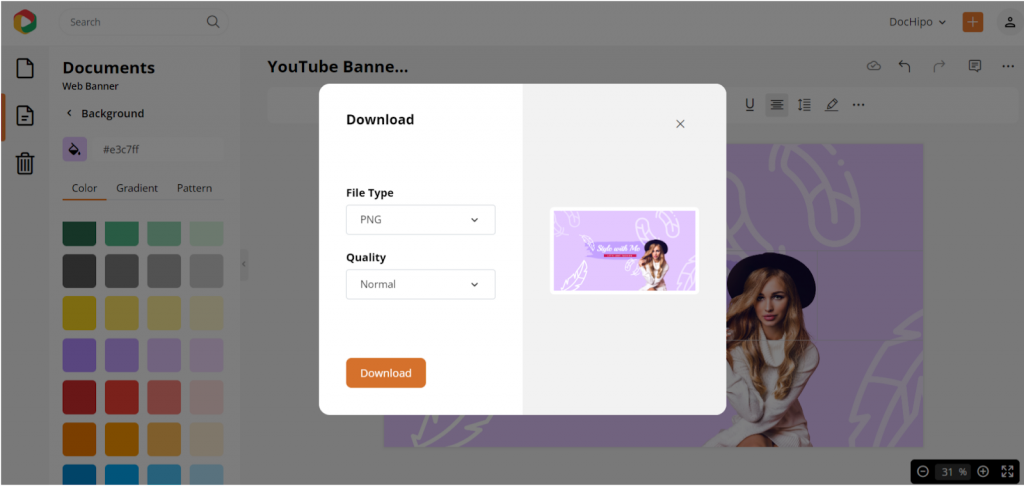 Before Customization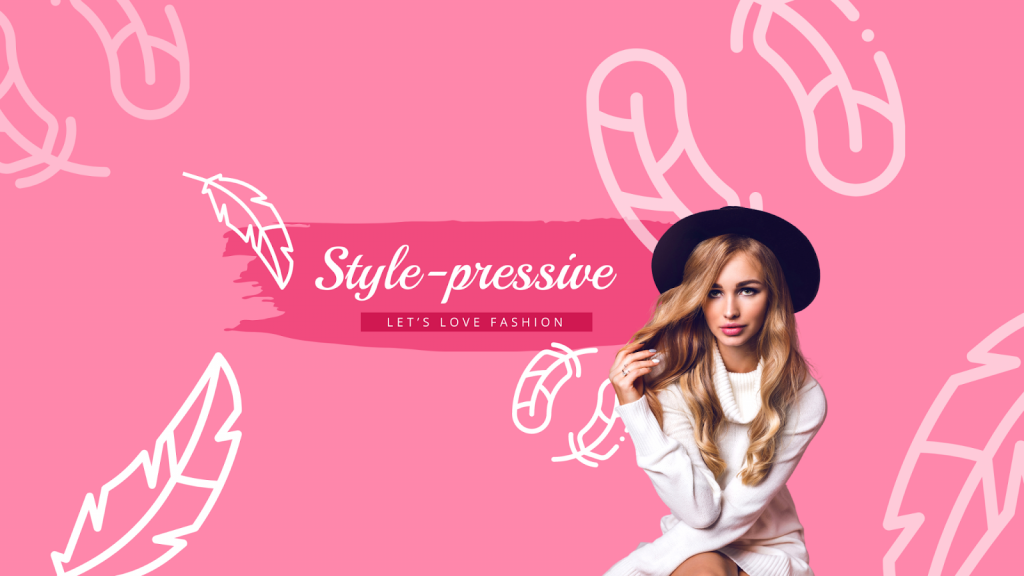 After Customization
Learn to create your YouTube banner design with this guide – How to Make a YouTube Banner
Wrapping it up
Hopefully, you're ready to create your YouTube banner with many ideas and essential tips. Remember, the YouTube banner is the first thing the viewers see when visiting your channel. So, choose a banner template that suits your niche and customize it accordingly. Sign up with DocHipo and get access to the templates for your YouTube banner.