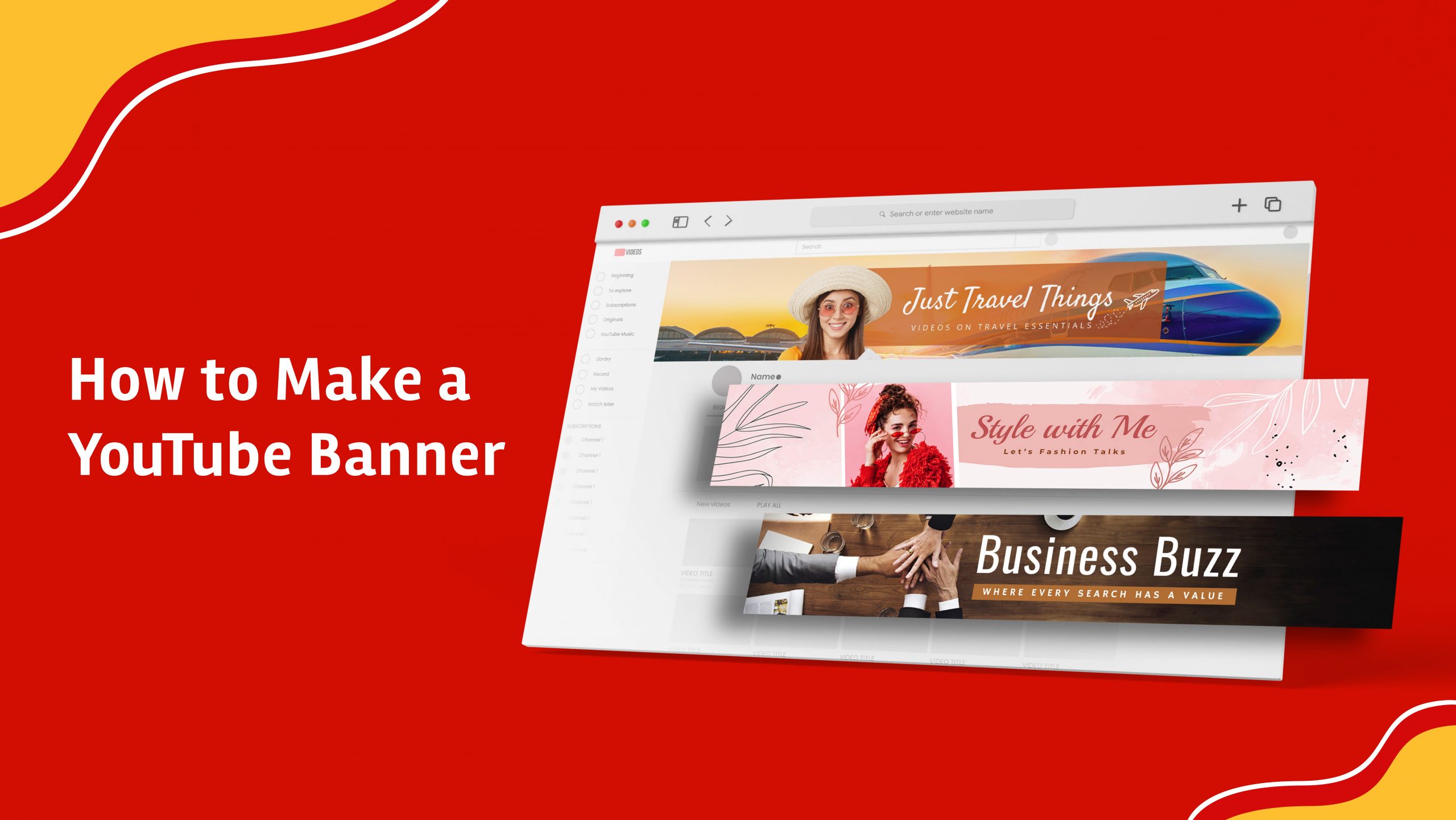 How to Make a YouTube Banner

Last Updated May 13, 2023
Today, we're here to talk about one of the most important aspects of making your YouTube channel exceptional and more credible. We'll discuss YouTube banner or channel art – the branded image displayed on top of your YouTube channel. It speaks for your brand and sets clear expectations for viewers to let them understand what your channel is all about. Adding a unique and memorable YouTube banner further enhances user experience.
In this blog post, we'll discuss how you can make YouTube Banner with a simple three-step process, ideal YouTube banner dimensions, some of the best YouTube banner examples, and practices. We'll also share beautifully designed YouTube Banner templates to help you get started right away!
Youtube Banner Dimensions
YouTube recommends the ideal YouTube Banner dimensions as 2560 pixels wide by 1440 pixels tall. Also, remember the following dimensions while creating your YouTube channel art.
Minimum dimensions for YouTube banner image: 2048 x 1152 pixels, with an aspect ratio of 16:9
At the minimum dimension, the safe zone to display your texts and logos is 1546 x 423 pixels
Maximum file size of YouTube banner image: 6MB
Best Practices and Templates to Make YouTube Banner Designs
Now that you know the recommended size to make YouTube banner, below are some design best practices that make people want to dive deep into your channel and watch your video(s).
#1 Consider the Banner Image Size First
You must ensure that your banner image looks gorgeous both on the smallest and largest screens. You can use unique yet subtle background images to make it look great irrespective of the device. Keep crucial elements like your brand logo or text in the center to prevent them from unwanted cropping.
For example, look at the classy Fashion and Business YouTube Banner Templates.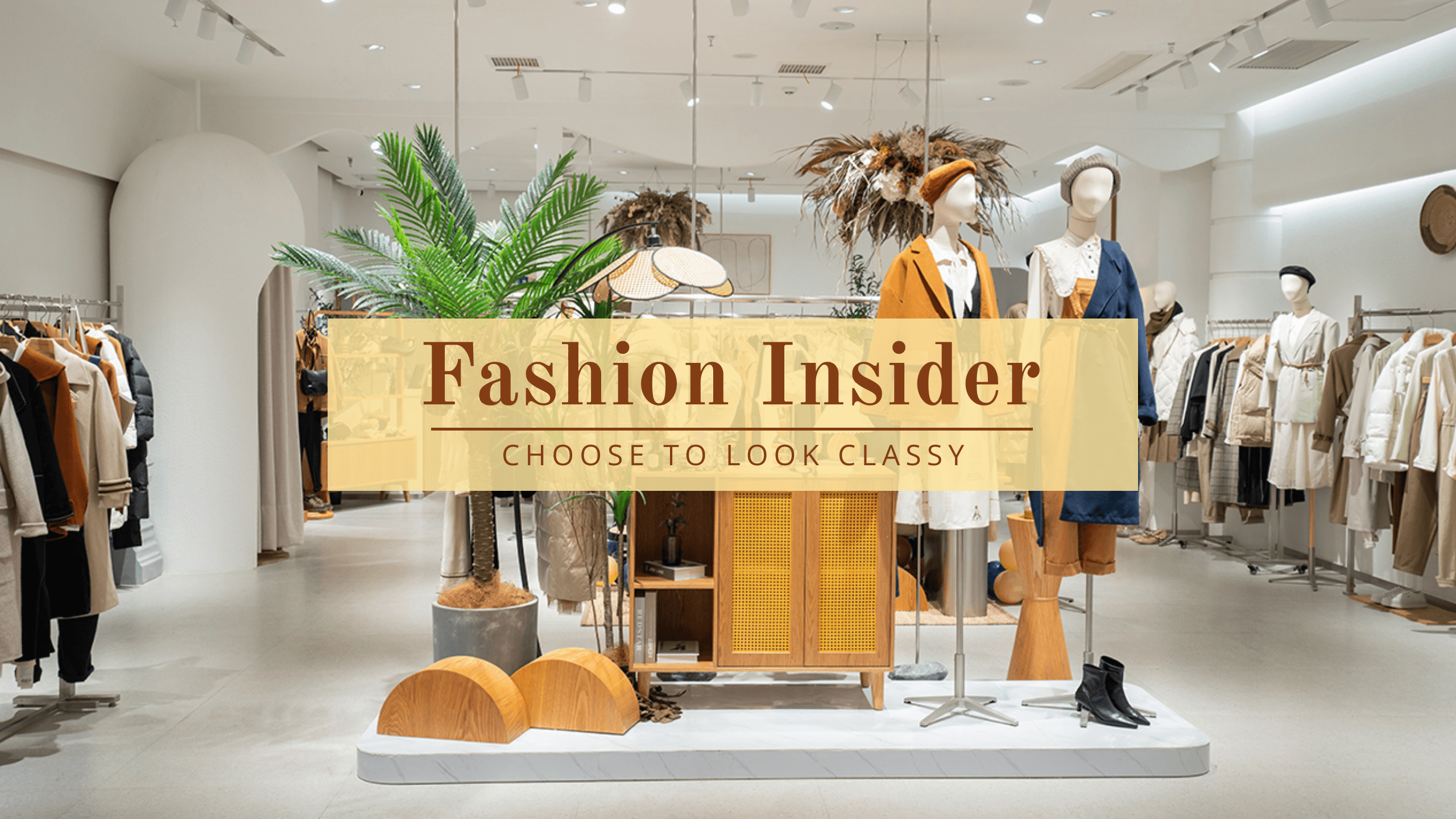 Get This Template and More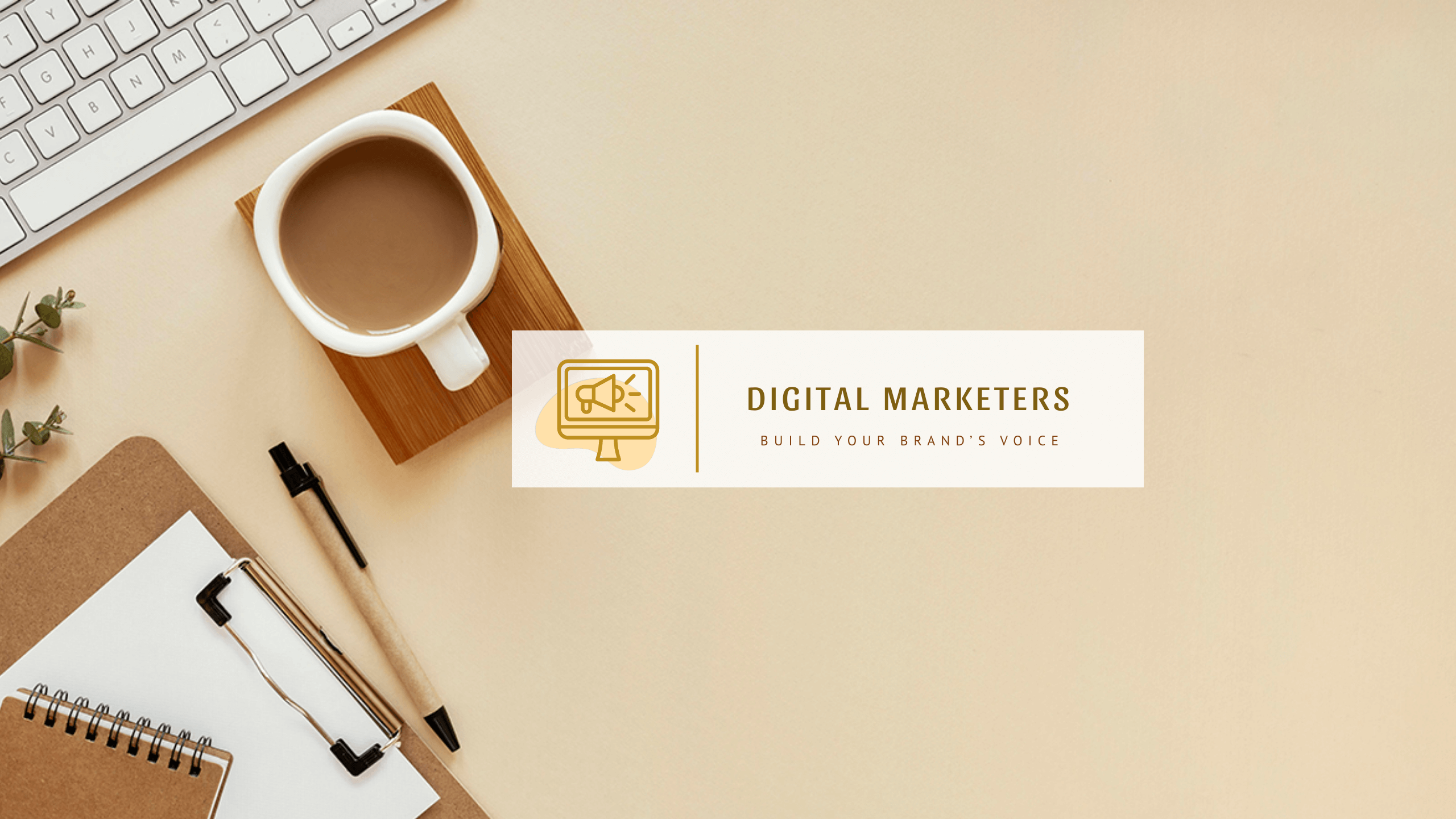 Get This Template and More
#2 Use Only High-Quality Images
Now that you got the YouTube banner dimensions right, what if your banner image appears blurry and doesn't scale properly? It'll impact your brand impression, and you may lose out on your valuable subscribers. On the other hand, using high-quality, high-resolution images will attract viewers and communicate your professionalism and seriousness to them.
You can use stock images from our DocHipo library to give your YouTube banner a polished and elegant look.
For example, check out DocHipo's Travel and Business YouTube Banner Templates below.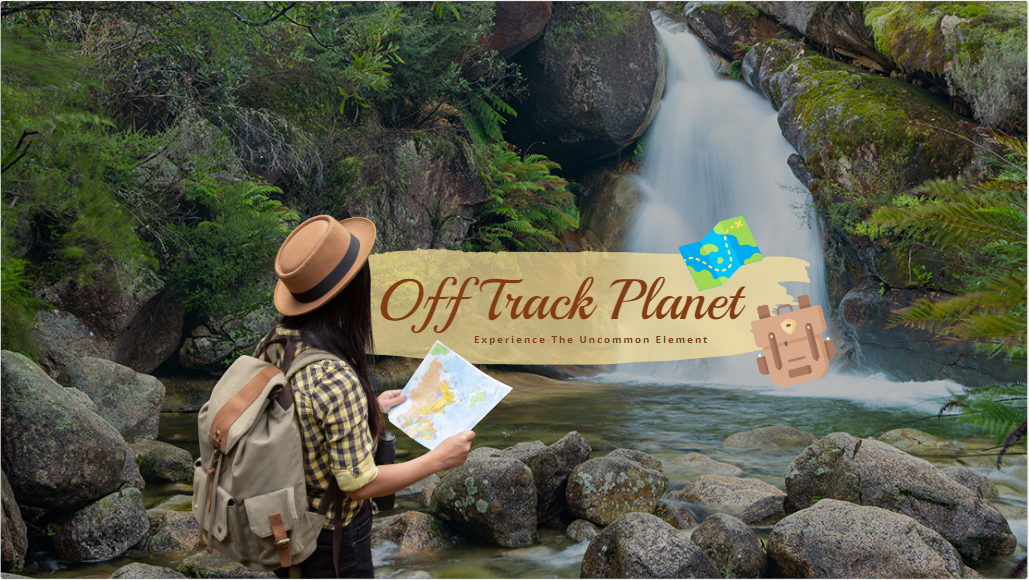 Get This Template and More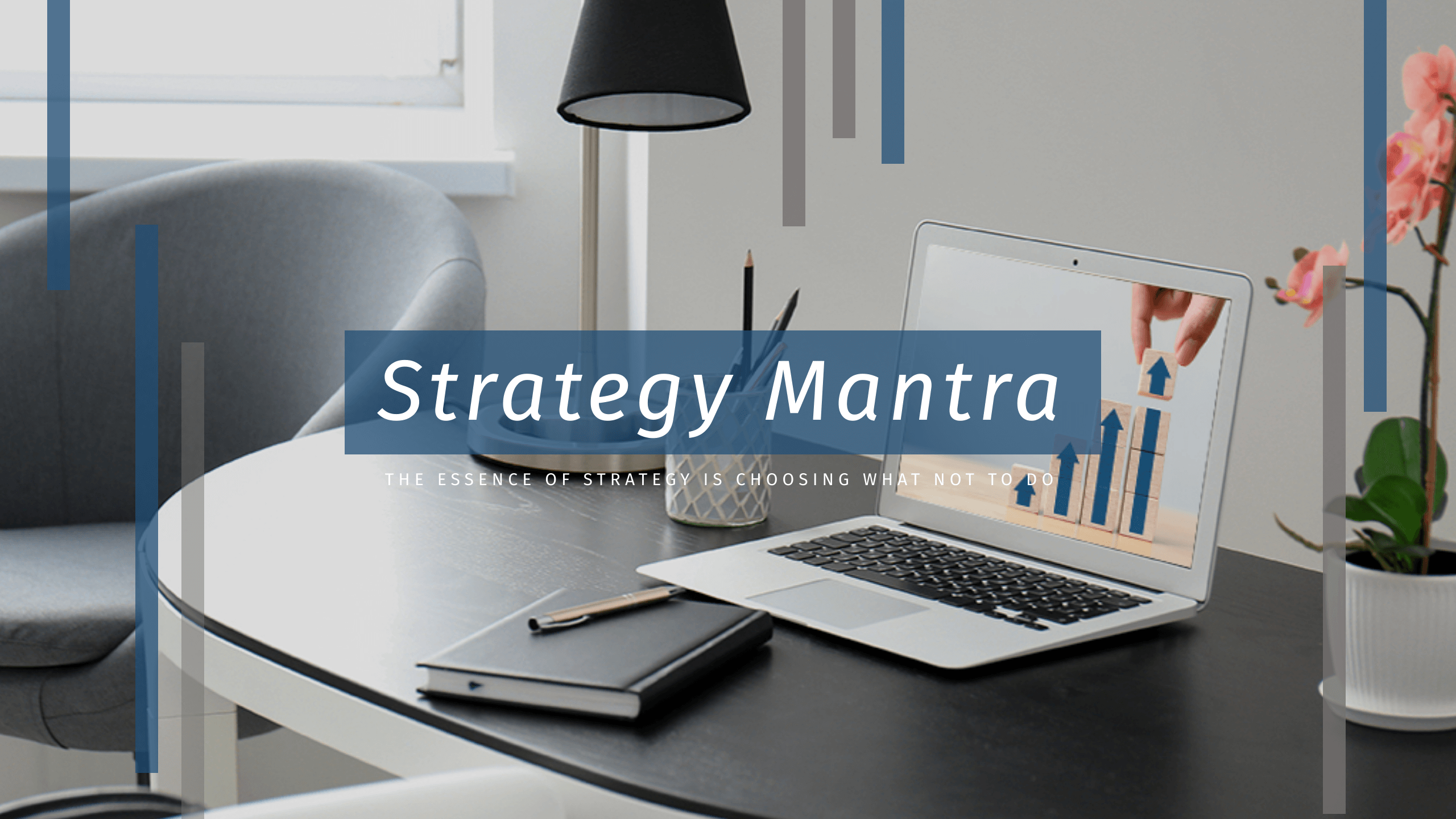 Get This Template and More
#3 Keep Your Branding On Point
Besides including your logo, incorporate visual elements like brand colors, fonts, and keywords in your YouTube Banner design. All of these should reflect the niche of your brand and its nature. Also, choose a cohesive color scheme and fonts that speak of your brand's overall aesthetic. Your brand will be easily recognizable if you use a dedicated custom color scheme for your YouTube or other social media channels.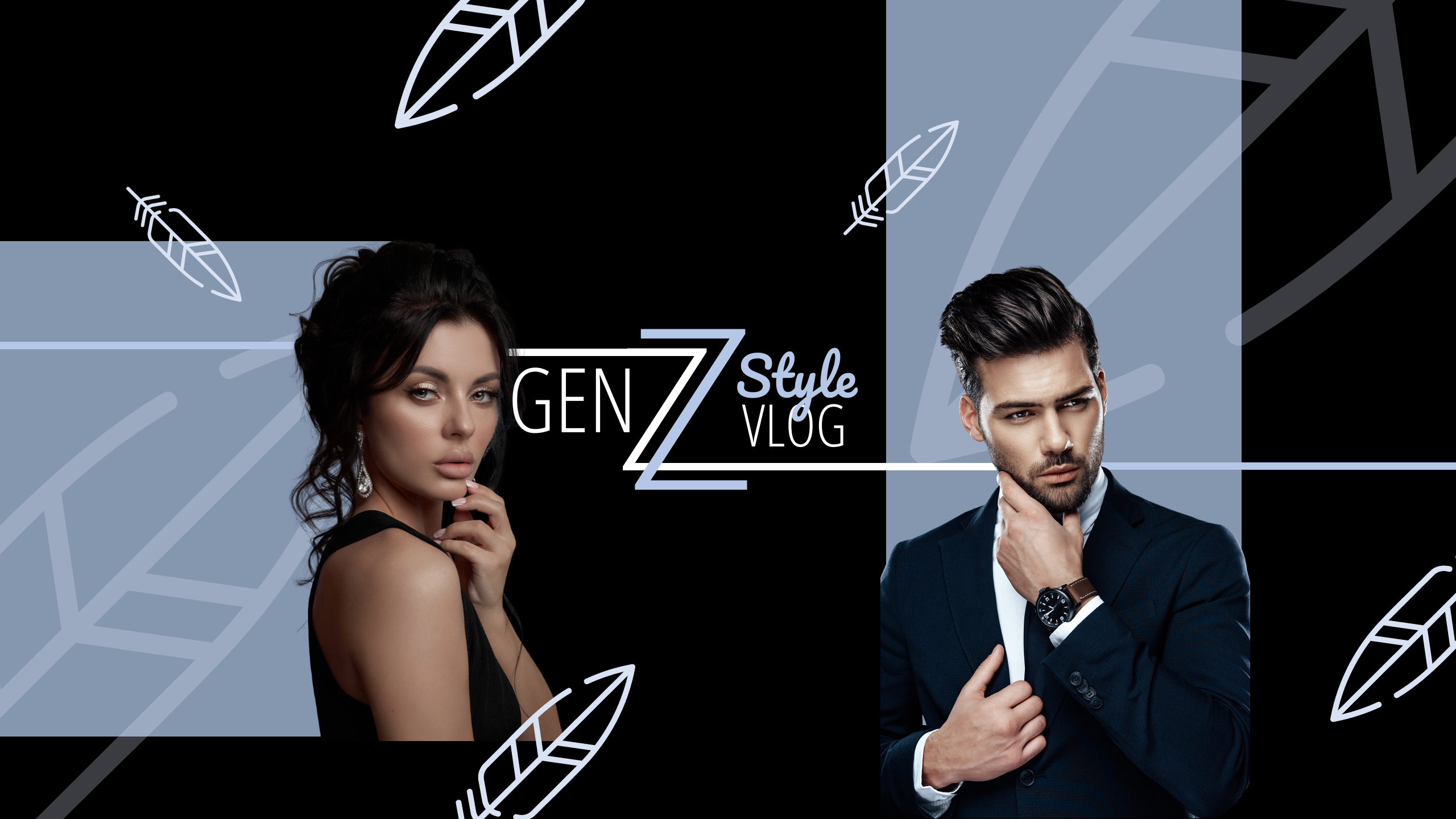 Get This Template and More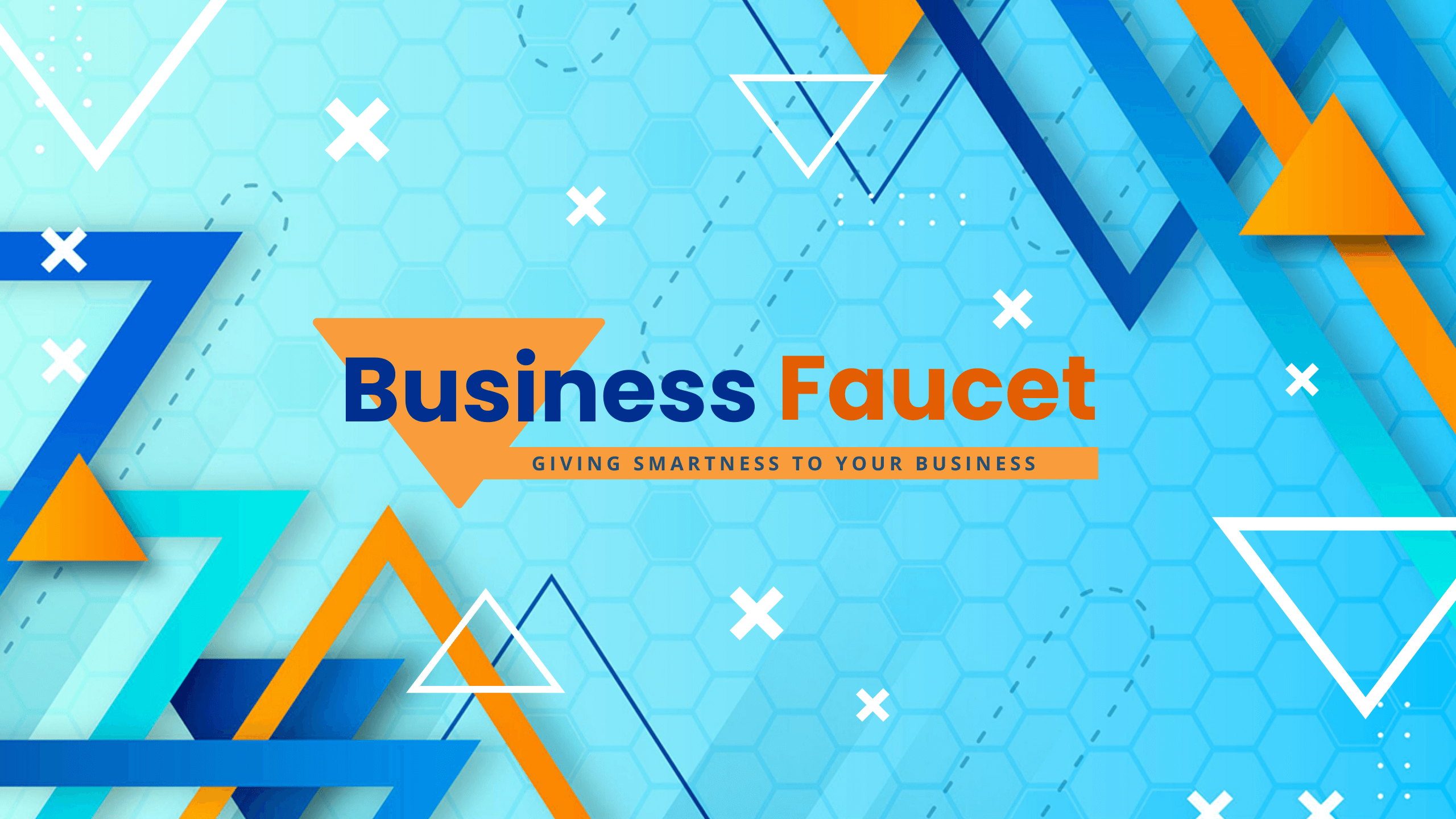 Get This Template and More
I love the color and font choices and the overall design of the following Fashion YouTube Banner Template.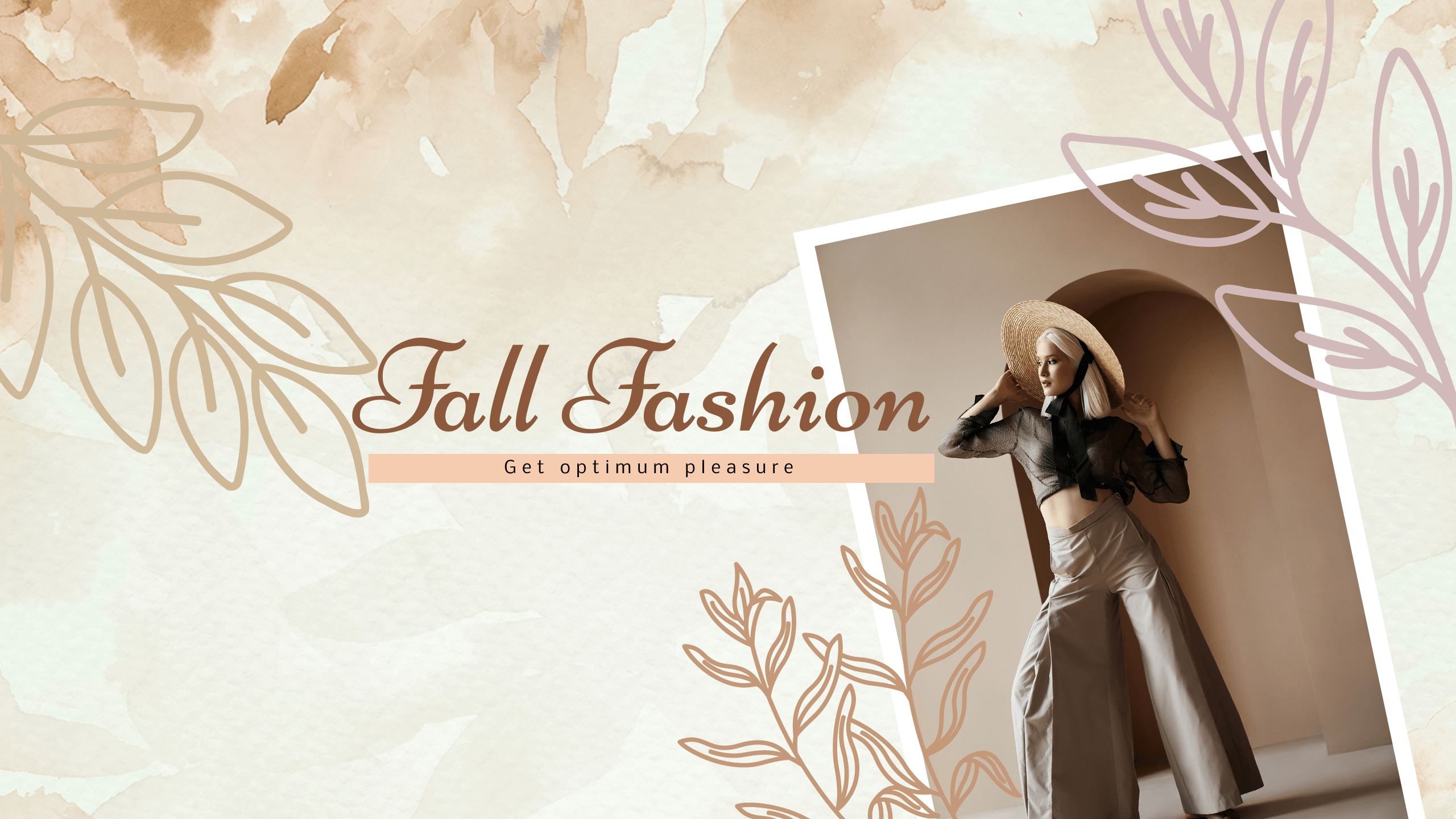 Get This Template and More
#4 Embrace Simple and Clean Designs
Simplicity always wins! A messy design with too much going on distracts viewers from the crucial elements. So, prefer uncluttered and meaningful designs that align with your brand. Your viewers will get to know what they can expect from your brand's videos within seconds. And you may earn a new subscriber if that interests them.
For example, the Fashion and Travel YouTube Banner Templates are rocking their minimalistic and stunning designs.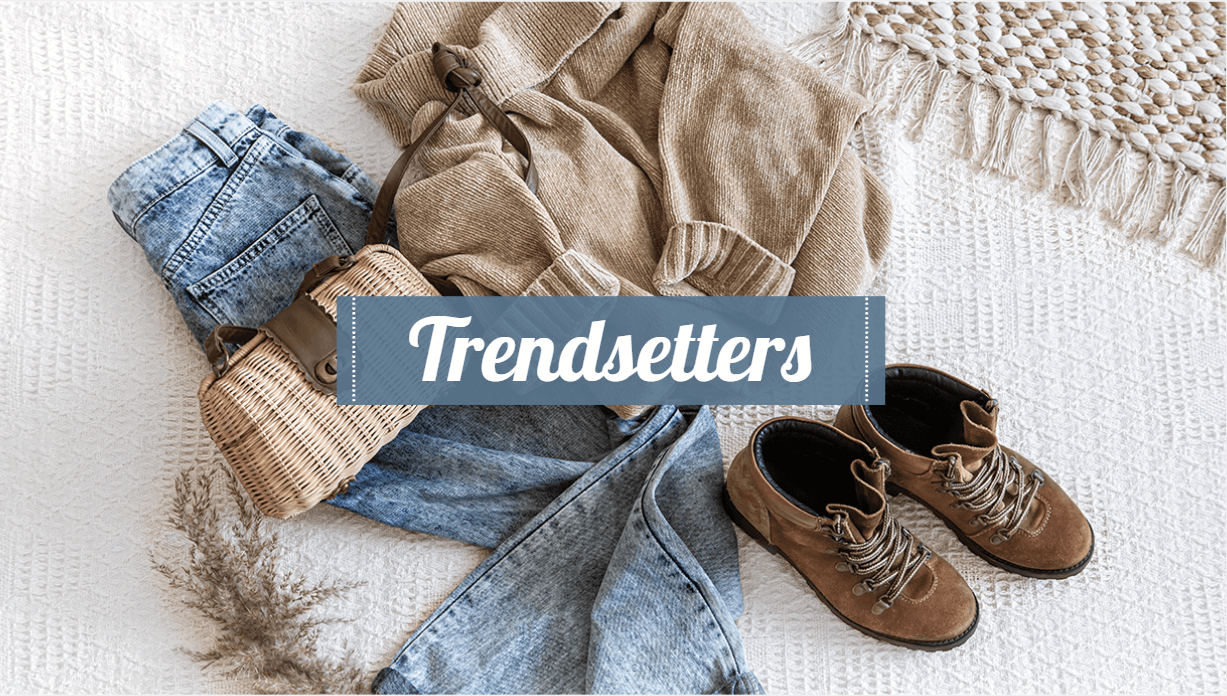 Get This Template and More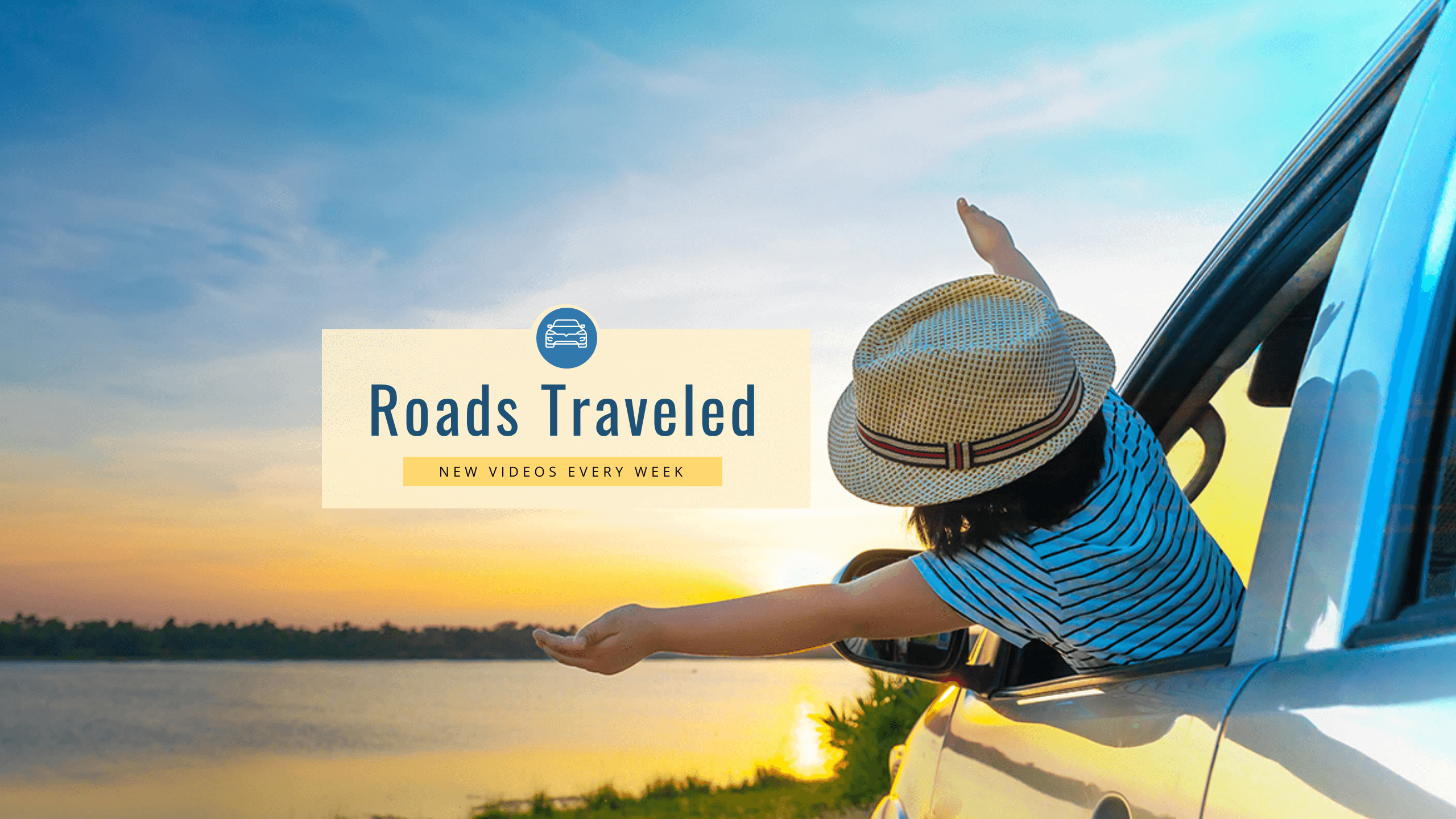 Get This Template and More
Best Youtube Banner Examples and Ideas from Brands
We love many branded YouTube banners that do a great job representing their brands; sharing some of them below. Observe how you can encourage your viewers with a reason to check out your videos.
Ahrefs uses a clear and concise one-liner about the context of the videos it posts, making its visitors decide whether they're interested in the topic and subscribe to it. As you can see, it places the key message in the safe zone of the banner.
The lifestyle and beauty content creator Sarah Sarosh's aesthetically pleasing YouTube Banner design appeals to the eye. She also mentioned the specific days you can find her content on YouTube.
The Urban Fight makes its viewers clear about its channel topics innovatively. It helps to create a solid subscriber base. The channel establishes the face connection by displaying the faces of its creators. One more thing to notice here is that the content creator(s) are asking the visitors to check out their lead magnet, 'Interview Preparation Course,' which is intelligent space utilization.
Finance with Sharan has put up a catchy tagline that reflects the brand's tone. He has also added his face to humanize his brand and make it more relatable.
If you run a food and recipes-related YouTube channel, Sanjeev Kapoor Khazana is an excellent example to get inspired. His use of fonts, a great fusion of colors, and iconic graphics make his overall YouTube Banner design interesting and memorable.
The key takeaway from Flipkart's channel art is that you should keep updating it with new events, offers, etc. so that more and more people take advantage of them.
How to Create YouTube Banner in DocHipo
In this section, I'll walk you through a step-by-step process, from choosing YouTube Banner Template to customizing it in DocHipo. If you're an existing user of DocHipo, log in with your email address and password. Otherwise, sign up for free first. Then, you'll be on the 'All Templates' page.
STEP 1: Choose a YouTube Banner Template
Search for YouTube Banner in the search bar and click on it once it appears.
The YouTube Banner templates in DocHipo are available in business, fashion, and travel categories.
No doubt you can utilize these for other industries as well.
You'll see both free and premium templates in our library. Explore the YouTube Banner Templates, hover over the ones you like or that meet your requirements, and choose either the 'Preview' or 'Select' option to move on to the next step.
Once you select the template you want to work with, add a document name and a short description to access it quickly later. Then click 'Next.'
STEP 2: Customize the YouTube Banner Template
You get complete control to customize any YouTube Banner Template the way you want. Let's see how you can use DocHipo's YouTube Banner Maker Online to edit the template and own your design entirely. We'll see a variety of design widgets in this section.
Add or Replace Image
You can replace or add an image to your banner design using DocHipo's 'Uploads' widget (following the image size and format guidelines.). Also, DocHipo's 'Pictures' widget offers high-resolution stock photos under different themes. You'll find both widgets under the 'Graphics and Media' tab on the left sidebar.
Let's replace the picture in the travel YouTube Banner Template with another one. You can search for photos in the search bar or choose a category to find your desired image.
We'll choose the 'Travel and Vacation' category in this case.
Once you've found the image that goes perfectly with your YouTube channel context, drag and drop it on the existing picture, and it'll adjust instantly.
You can resize and reposition the image using the drag-and-drop tool if needed.
Here's a quick demonstration of how to upload images in DocHipo.
After removing unnecessary elements from the design, the YouTube Banner looks like this:
You can enhance images to give them a more attractive look. Here's how you can do it in DocHipo.
Change Colors
To change the color of a design element, select it and click on the color icon in the above editing panel.
Apart from theme colors, you can click on the color palette icon to experiment with the custom colors.
Additionally, you can also provide the color hex code in the box.
If you need to change the background of your YouTube Banner design, here's a detailed guide.
Add or Edit Text
Once you select the 'Text' widget on the left sidebar, you'll see three options – Heading, Subheading, and Body Text.
To replace the existing text in the YouTube Banner design, double-click it and add your channel's crucial details.
As you can see, the text editing options include changing the text format, font, size, color, alignment, adding text shadow, borders, etc.
Check out all these in action in the following tutorial.
You can also add text frames to spice up your banner design. Here's a quick tutorial on the same.
Customize Other Elements
It's not mandatory to add other design elements, but if it adds to the meaning and uniqueness, go for it. You can leverage DocHipo's stickers, icons, illustrations, shapes, etc., to make your YouTube Banner design one of a kind.
Here's how to create a cute design with stickers.
STEP 3: Download Your Youtube Banner Design
Once you're delighted with your YouTube Banner design, click the three horizontal dots to preview it and check if everything is alright.
After that, download it.
You can download designs in multiple file formats such as PNG, PNG Transparent, JPG, PDF, MP4, and GIF.
Before Customization:
After Customization:
Wrapping Up
Congratulations! You've learned how to make YouTube banner designs with minimal effort and no prior design experience. Hopefully, you also loved the examples and took away something from them. Well-designed YouTube channel arts are non-negotiable to brand your channel impactfully. And there's no limit to how creative you can be with your YouTube banner design; only keep the above-discussed best practices in mind. Explore our fully editable YouTube Banner Templates that follow the ideal youtube banner dimensions. Sign up to DocHipo, and create your own YouTube Banners that draw viewers deep into your channel and boost your click-through rate.