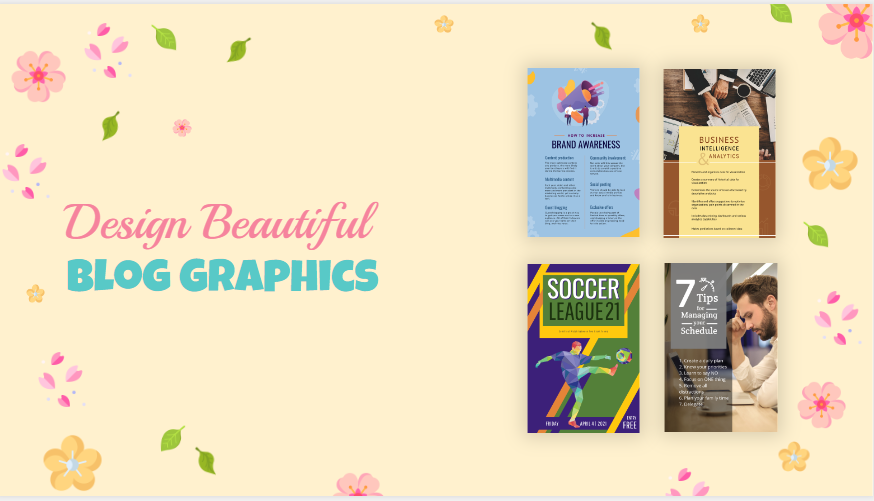 How To Create Beautiful Blog Graphics In Minutes

Last Updated Aug 1, 2022
Your blog posts should read well, and the Blog Post Design needs to appeal to the readers. Blog posts with premium quality and valuable graphics increase readability and shareability.
But you may not have the time or even a budget to design graphics for blogs every time you write a blog post. You might lag behind your competitors, who are already creating lasting impressions on their readers. It may cost you to lose readers, leads, and ultimately sales.
The good news is, with DocHipo in hand, you don't need to trade your time or hire designers whenever you need a new blog header or in-post blog images.
Through this blog post, you'll learn to create stunning Blog Graphics that captures readers' attention and don't let them bounce from your posts.
Table of Contents
Let's start with some Blog Graphic design tips.
Tips for Creating Graphics for Your Blog
Follow the best practices below and start designing or customizing the DocHipo Blog Graphics Templates immediately.
Pick the Right Imagery for Your Blog Graphics
You could opt for images, illustrations, or any other graphic elements like icons, textures, etc. the option you choose will depend on which one conveys the topic in the easiest way possible, which goes best with your branding. Whatever imagery you select must be meaningful and relevant to your blog post topic.
If you use stock photos, try to use uncommon ones you haven't seen. DocHipo's in-house library of stock images will help you find a massive array of unique images that goes perfectly with your content. Check out How To Use Stock Images In Your Design.
You can do a color overlay by using pictures as your background.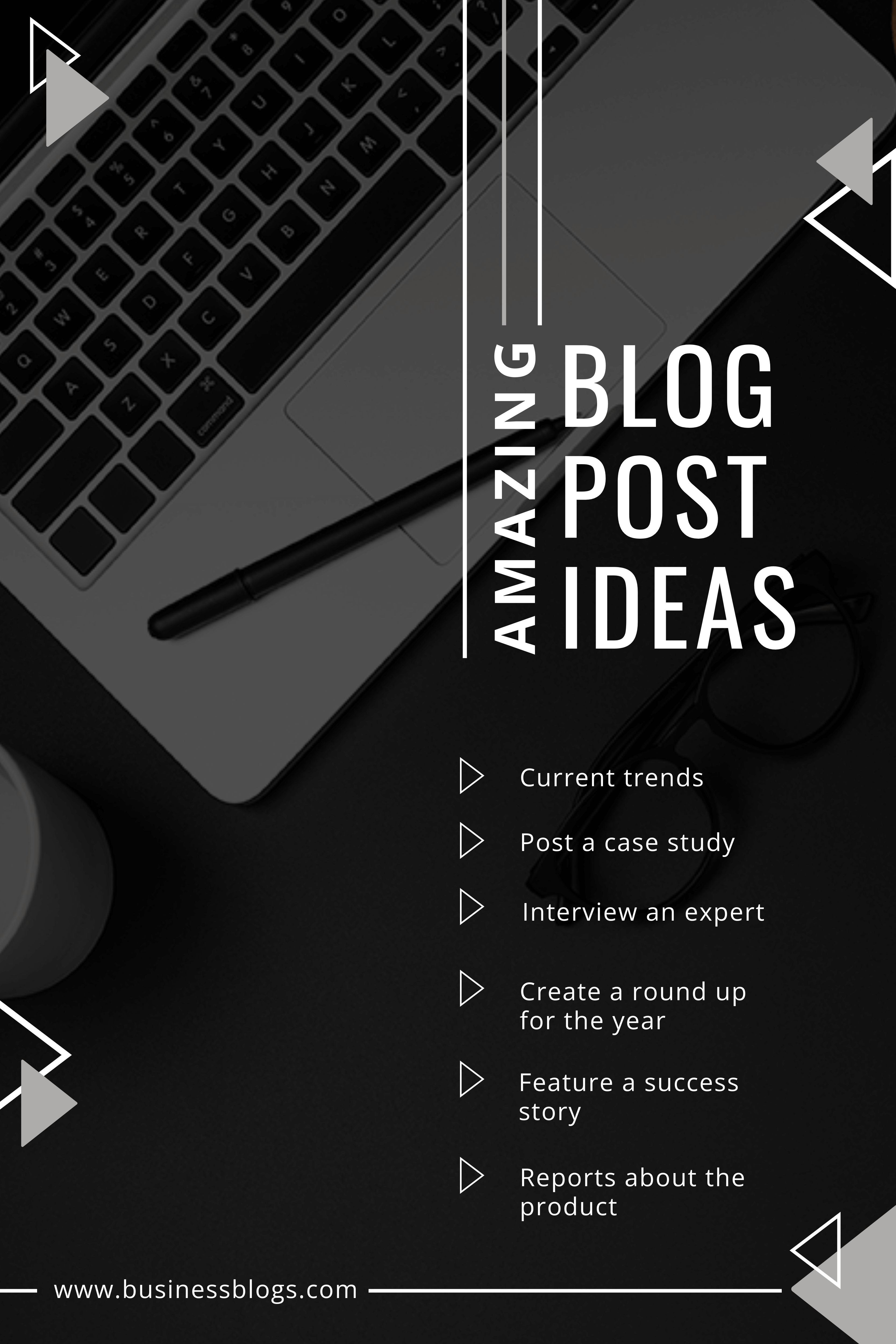 Get This Template and More
Also, incorporate overlay on images more creatively, like in the templates below.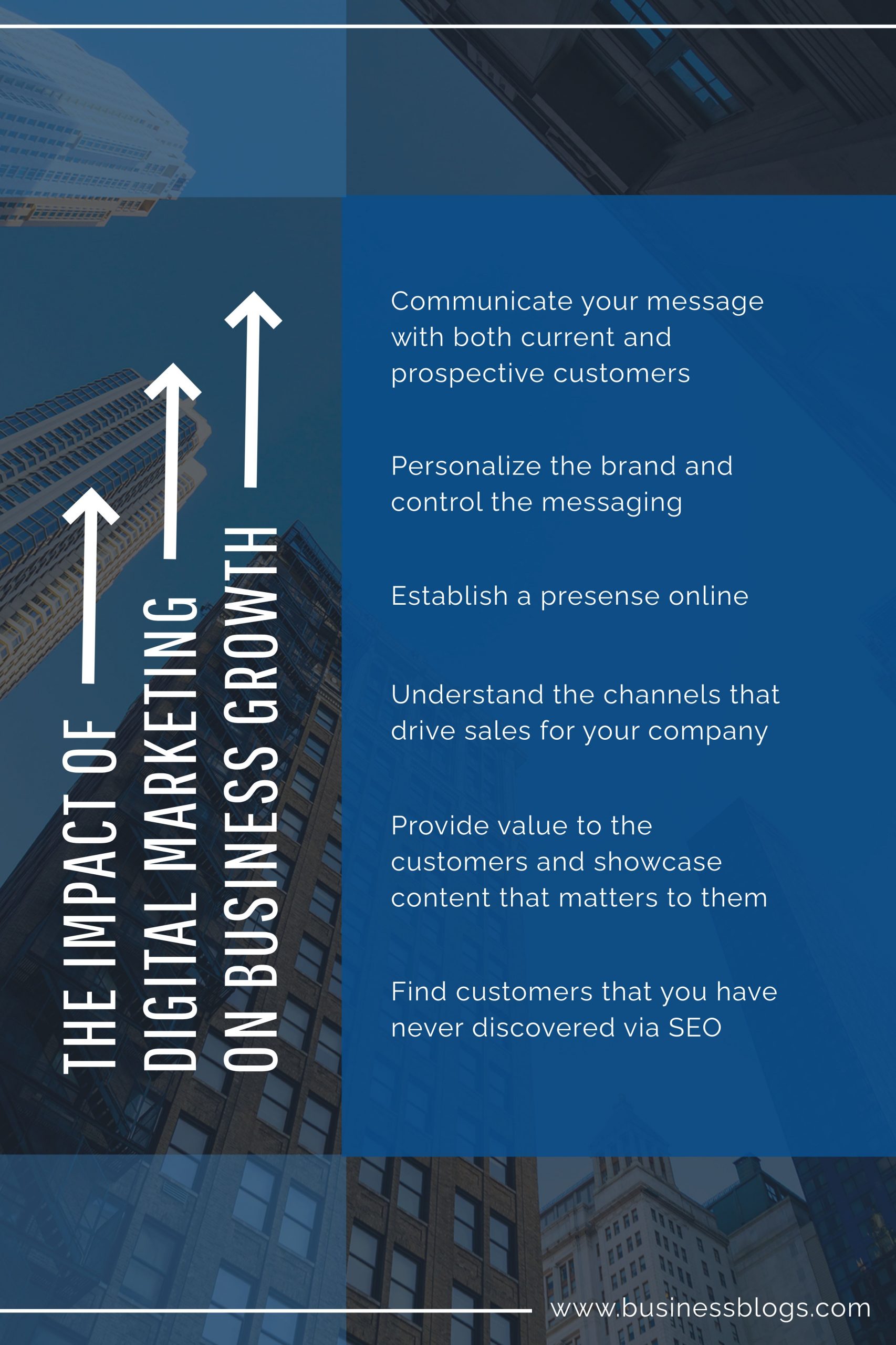 Get This Template and More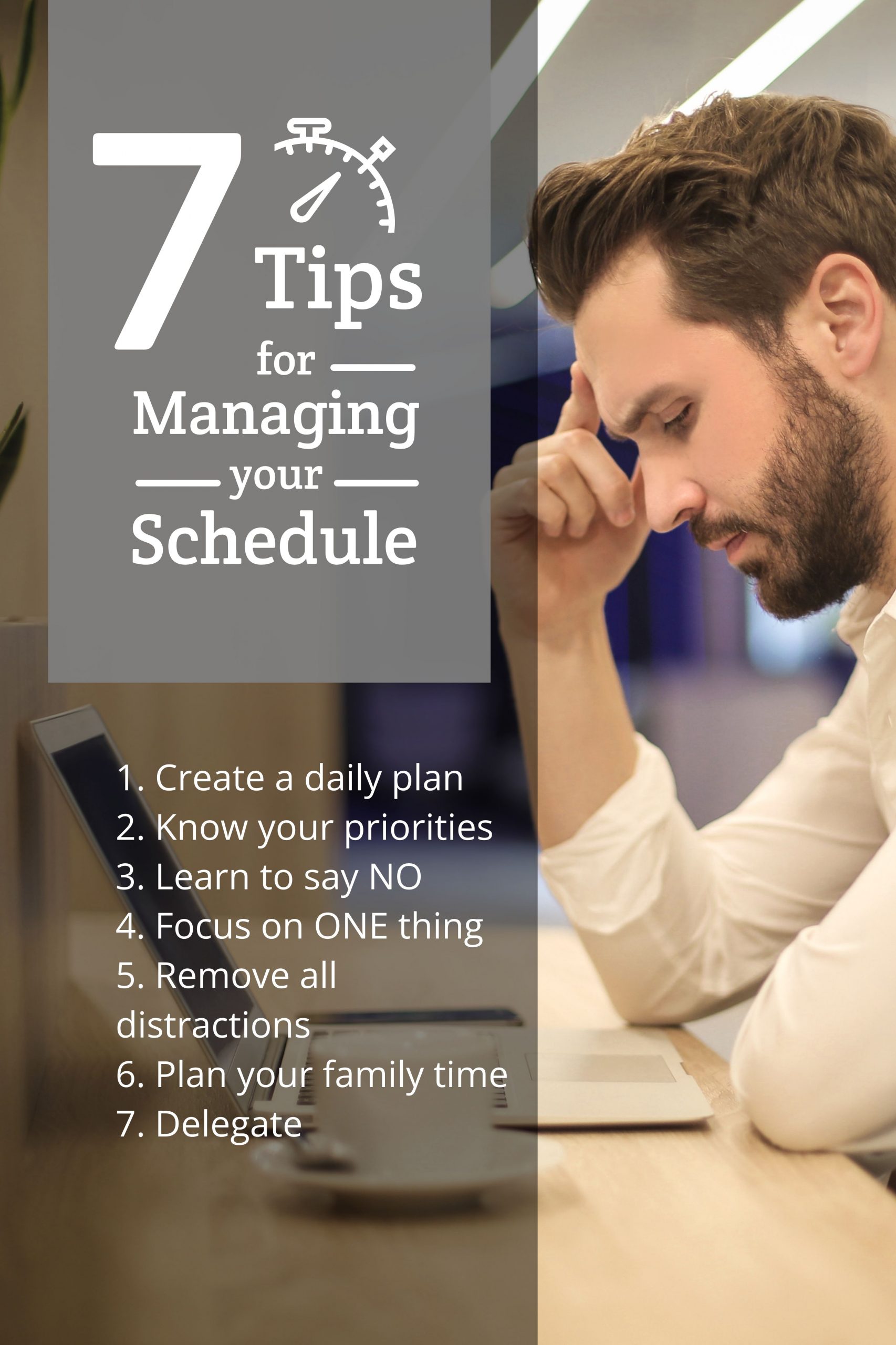 Get This Template and More
You can leverage DocHipo's library of illustrations, icons, shapes, etc.
For example, look at the application of the image, football icons, and triangular shapes in the DocHipo Blog Graphics Template.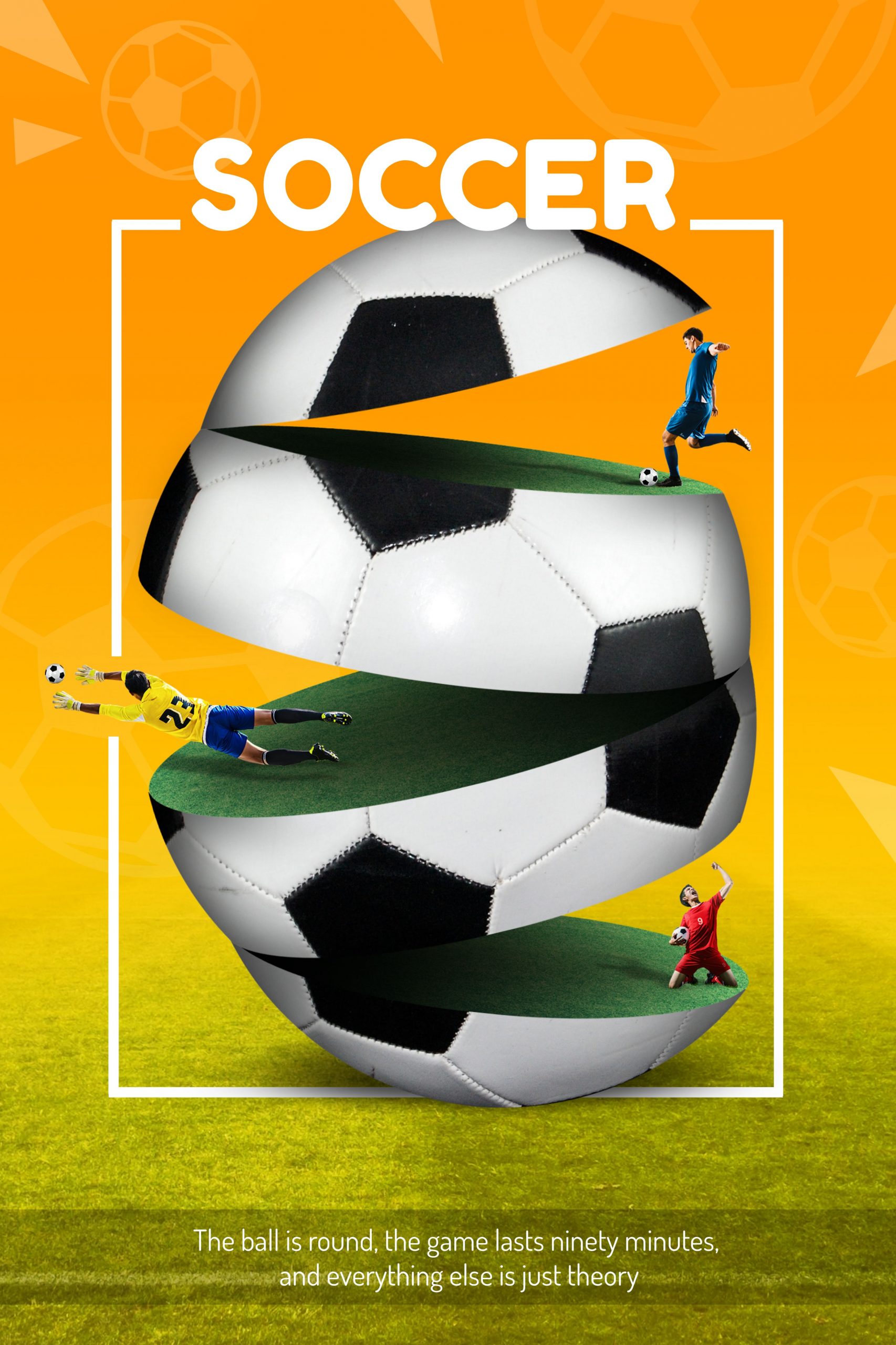 Get This Template and More
Choose Your Colors
The color is to grab the attention. But avoid using too many colors as it can make the Blog Graphics design look cluttered.
If you're wondering, "What colors should I use?"
Ideally, pick a single dominant color. For the rest of the design, you may use lighter variations of the same color. But when you need it, you may experiment with more colors.
Using your website (brand) colors for designing your blog images is a good idea. If your brand color is made up of two to three colors, you may choose one as the focal point of your Blog Graphic design. Else, you can also pick colors that complement your brand colors or the imagery you're putting up. You may create variations by mixing and matching colors for each blog image.
For instance, look at the DocHipo Blog Graphic Template, with an eye-soothing and sophisticated design.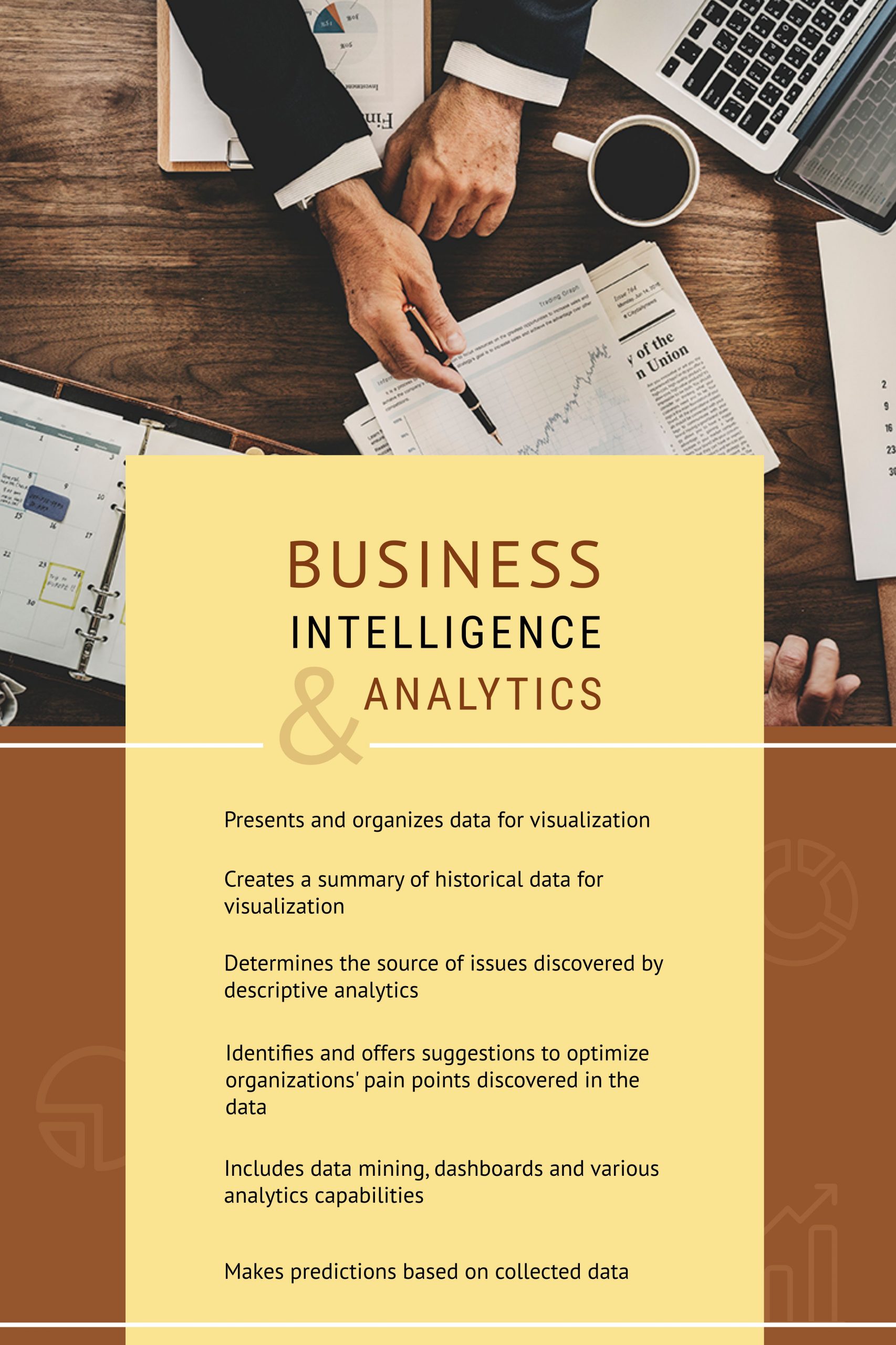 Get This Template and More
Likewise, observe how our designer has brilliantly used colors to give the below bright and bold look.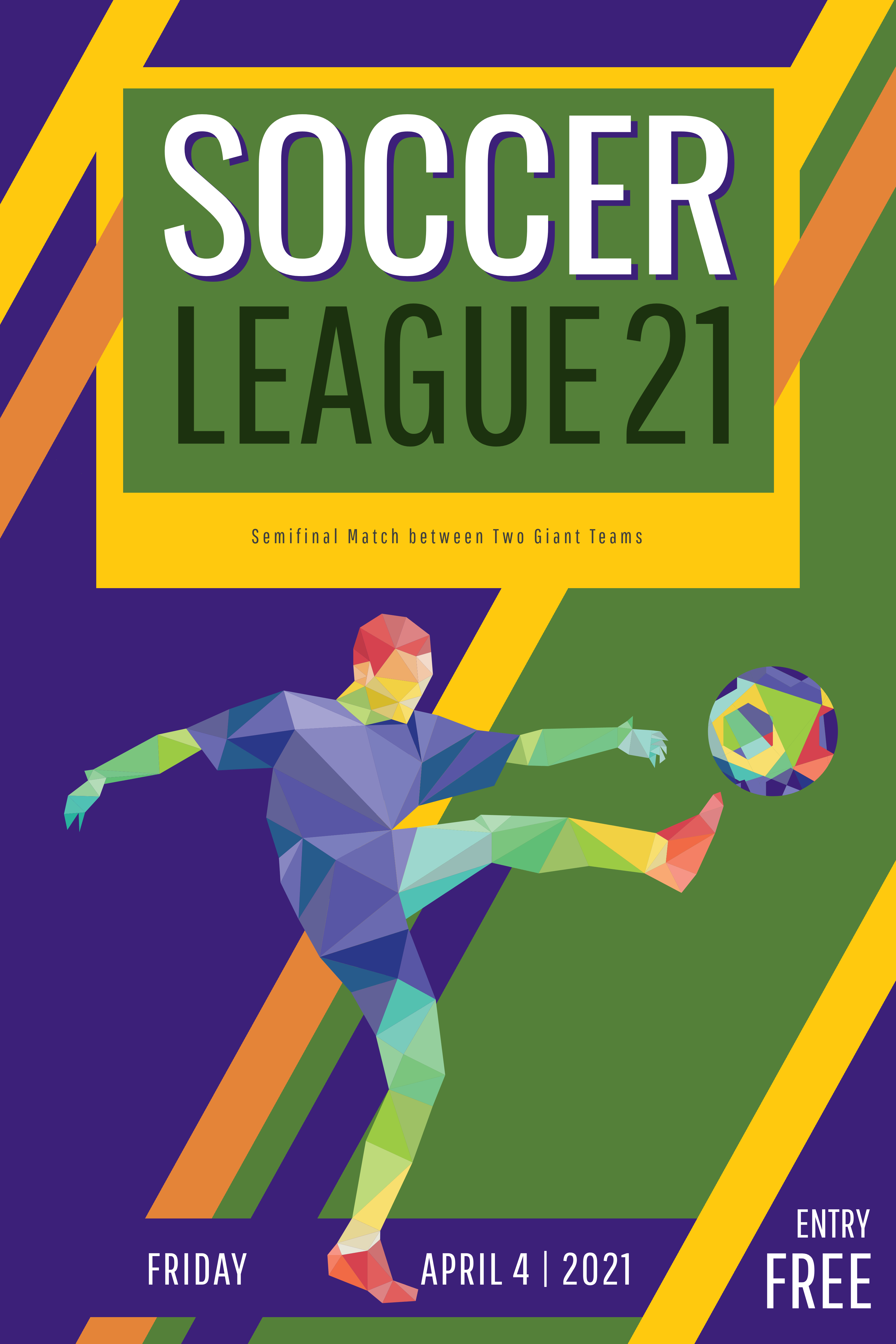 Get This Template and More
You may read Best Color Combinations And How To Use Them In Your Design.
Pay Attention to Typography and Fonts
For blog headers, adding text to the image is a compelling way to let the potential readers know what they can expect to read. You can simply add the blog title to the image or try some typographic arrangements to make it more eye-catching.
Check out our DocHipo Blog Headers for inspiration.
Check out How To Choose Fonts For Your Design for guidance on how to pick the right fonts.
Further Reading:
Look at the following in-post Blog Graphics Templates and notice the fonts used.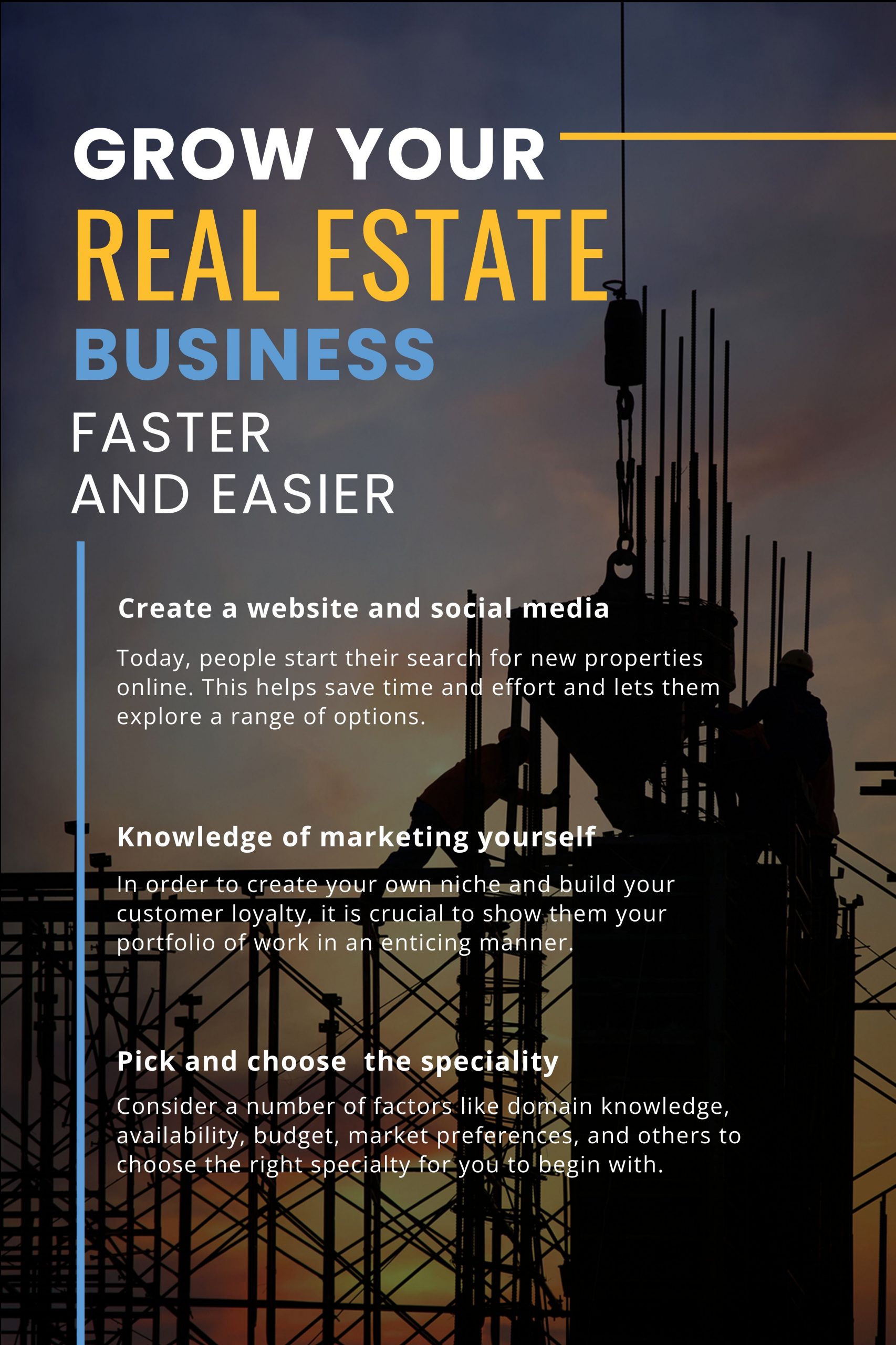 Get This Template and More
How to Create Blog Graphics with DocHipo?
If you're trying DocHipo for the first time, simply sign up for free with your email address and password. Once you log in with those credentials, you'll be on the 'All Templates' page. Let's walk you through the three-step customization process.
STEP 1: Choose a Blog Graphic Template
Start typing 'Blog Graphics' in the search bar and click on it once it appears in the result.
The Blog Graphic Templates are currently categorized into business and sports niches.
If you want to create your Blog Graphic from scratch, click on the 'Blank Template'.
If you want to save time, hover your cursor on any template you like or that goes with your business needs to preview and select it.
After choosing the template that you want to work with, provide a name and a brief description of the document.
After that, click on the 'Next' button to get on the canvas.
STEP 2: Customize the Blog Graphic Template You Have Chosen
Zoom in the canvas according to your convenience using the plus or minus icon in the bottom left corner.
Now, you can customize your chosen Blog Graphic Template the way you want with just the basic design sense. Let's get started.
Changing the Illustrations
The 'Illustrations' widget is available under the 'Graphics and Media' option on the left sidebar.
Illustrations are classified into two categories- solo and scene.
You can either search for illustrations in the search bar provided.
Otherwise, select the theme of the illustrations from the drop-down menu.
Here, we select marketing.
Select the existing illustration and delete it.
All the illustrations are appealing and effectively communicate your message. Choose the one that best suits your purpose.
After that, you can resize and adjust its position using the super-easy-to-use drag-and-drop tool.
After adjusting the position and deleting unnecessary elements, the Blog Graphic looks like the following.
Watch our video below to know more about the Illustration library in DocHipo.
If you're using images in your Blog Graphic design, you must check out Simple Ways To Enhance Images With DocHipo.
Changing the Background Color
Firstly, select the background and then click on the little squared background icon in the above editing panel.
On the left sidebar, beside the color icon, you can put the color hex code. Click on the color bucket icon to choose from the theme colors.
If you are still unsatisfied with the color change, click on the color palette icon to experiment with the custom colors.
Blog Graphic design after changing the background color:
Watch the demonstration of creating stunning backgrounds in DocHipo.
Customize Your Color Scheme
To change the color of any part(s) of the new illustration, select it and click on the little color icon in the above editing panel, and all the colors used in the illustration will appear.
To maintain the color harmony, we also changed the color of other design elements. Now it looks like the following:
Customize Your Text and Fonts
Double click on the text and replace it with your own words to edit it.
Also, if you want to add more texts, click on the 'Text' widget on the left sidebar. You can add texts in three formats- heading, subheading, and body text.
Click on the editing panel above the canvas, and text editing options like font name, size, color, alignment, etc. will show up.
For more text editing options, like changing its opacity, adding links, arranging in order, etc, click on the horizontal three dots in the editing panel.
Watch the below demonstration from our YouTube channel.
Other Design Widgets
You may need to add more elements to convey your key message according to your business needs. The other design widgets available in DocHipo are icons, stickers, shapes, lines, etc., under the 'Graphics and Media' tab.
Below, I'm sharing the demonstrations for using these design elements in DocHipo to help you customize your Blog Graphic the way you please.
You may also refer to The Ultimate Guide to Using the DocHipo Editor.
STEP 3: Download Your Blog Graphic
Once you're content with your Blog Graphic design, click on the three horizontal dots on the top-right side to preview it and check if everything is alright. After that, you may share it with your team members, download it, save it to MailChimp, etc., as needed.
You can download any document you design with DocHipo in multiple file formats such as PNG, PNG Transparent, JPG, PDF, MP4, and GIF.
So, after choosing your preferred file type and document quality, click on the 'Download' button.
Here's how you can download documents in JPG format.
Before Customization:
After Customization:
Final Words
Eye-catching, relevant, and easily understandable Blog Graphics will increase the readership and shareability of your blog post. I hope you found the customization process with DocHipo super simple and fun. So, now it's time to put your Blog Graphic design ideas into action. Sign up to DocHipo, and explore all the beautiful Blog Graphic Templates designed to ease your workload. Leverage the needed design widgets to create stunning visuals for your blog.