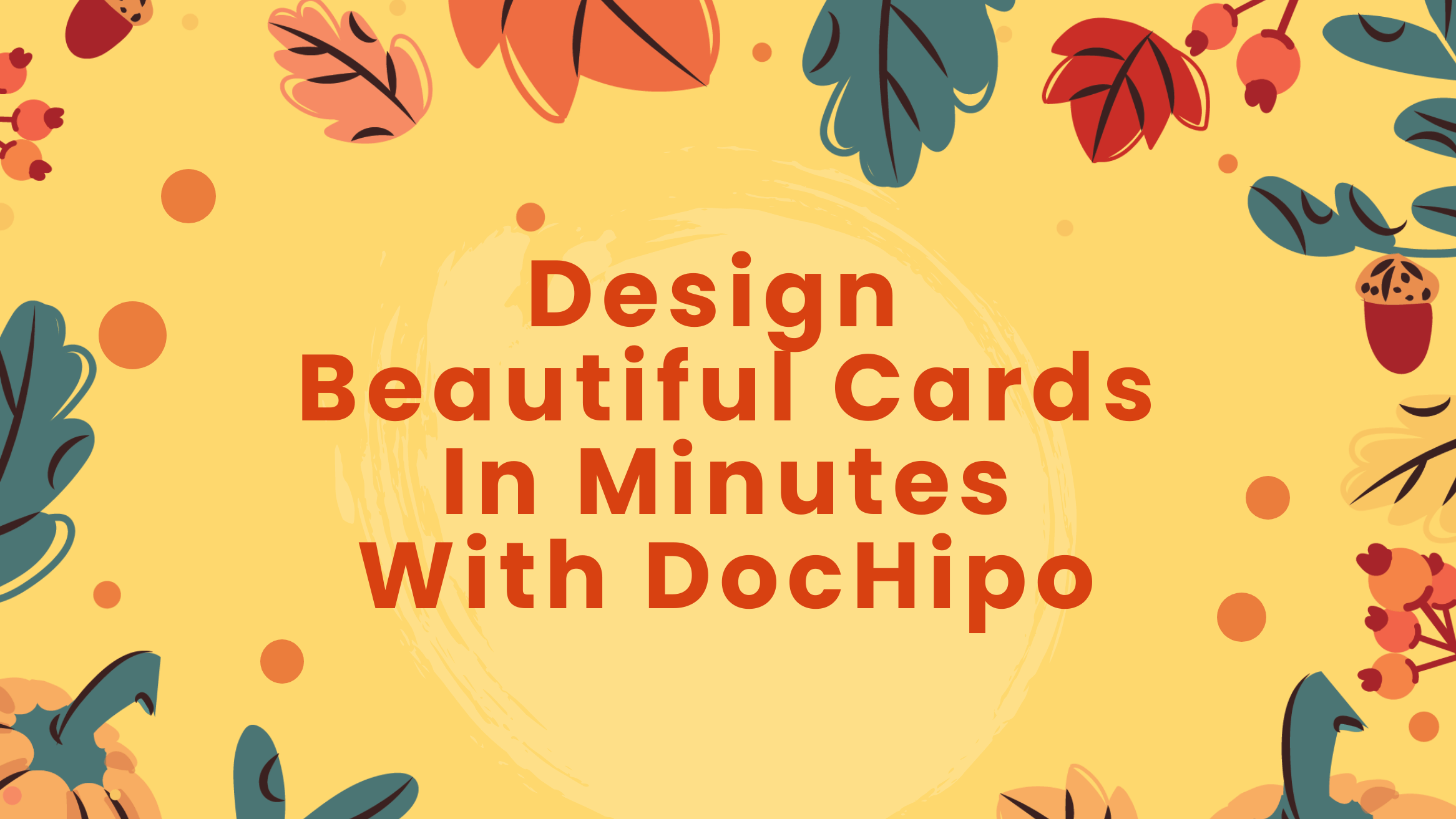 Card Design: How to Design a Card

Last Updated May 28, 2023
Let me guess: you are here because you don't want to send out only a quick text to your near and dear ones on the special days of their lives. Moreover, you know that you can create beautiful greeting cards to show them that you are thinking of them. Card design is a classic way to give people a symbol of appreciation.
However, you might lack the skill and experience that is required to design beautiful greeting cards. Or maybe you don't have the budget to hire a graphic designer who will get the job done for you. Well, most of your job is done when you find this article. Now, let us take you further from here.
DocHipo offers a wide range of free card design templates in different template categories. So, everyone can design cards for any occasion without any design skills and experience. And the best part is it's completely free.
Continue reading to know how to design a card using DocHipo.
Why Do We Send Greeting Cards
Let's take a peek into the history of greeting cards. The tradition of sending greeting cards dates back to 15th century China. They used to send notes for the Chinese New Year. Similarly, the Ancient Egyptians used to send notes on special occasions through papyrus scrolls. However, greeting cards came into the market when companies started producing cards in the late 1850s. Since then, it has become a crucial part of our culture to send greeting cards on all occasions.
Hence, we should hold on to our traditions and send our thoughts in the form of beautiful greeting cards. Send a card to your friends to remind them how much you cared for them. Give a card to a customer to thank them for doing business with you. Send a card to your guests to remind them about your special event.
4 Reasons Why Cards Are Important For Business
Since cards can strengthen relationships, businesses use them to build strong relationships within the organizations and between individuals. So, we have come up with four critical reasons to show you why cards are essential for your business.
Create A Brand Identity
Creating a great brand identity should be the foremost goal of your marketing team. It will help you convince your customers that you are a trustworthy brand to work with. Study shows that it takes between 5-7 impressions to start creating a brand identity. Hence, you can see that even the first impression is important for your business; it will not do all the job alone.
So, you design high-quality and aesthetically appealing cards and send them to your customers to create impressions as many times as you want. Simultaneously, it will help you make your customers come back for future purchases; because they will be convinced that you are a great business that gives attention to every detail. Send cards to your customers on special occasions, and you will be amazed to see the results.
Build and Maintain Relationships
Statistics revealed that having a friend at the workplace helps employees be more creative and enjoy their work. Unfortunately, everyone is not that lucky to join a workplace with their friends. However, as a business owner or even a manager, you can create relationships with your employees to make them feel at home.
Furthermore, building relationships within or outside of your organization is vital for creating harmony. It will help you motivate your employees to work hard and stimulate them to work with your organization. For instance, how do you feel when someone sends you a greeting card on your special day? You feel blessed that you are a valuable person, right? So, you can send cards to your employees to appreciate their contribution to your organization. It's a simple yet effective way to create and maintain relationships within the organization.
Make Connections With Your Customers
As a business owner, you might already know how important it is for your business to make connections. When it comes to growing a business, customer loyalty is probably the most important thing. Hence, you must connect with your customers emotionally to ultimately help you create long-term relationships with your customers. And all you need to do is send these cards that you have customized for them.
Make connections with your customers, and it will help you get new customers, retain and manage your reputation.
Demonstrate Special Offers and New Upgrades
With the extensive growth in technology, the market is becoming more competitive for every business. Hence, you will always have to come up with new ideas to capture the most of the market and boost your business growth. Sending greeting cards to your partners and customers can help reiterate your brand identity. Furthermore, you can inform them about your special offers and newly launched products and services in an attractive manner.
Additionally, including card design in your marketing strategy will make your business unique and help you stand out from the competition.
Types Of Greeting Cards In DocHipo
Birthday Cards
Let's start with the most popular one. Birthdays are the ideal opportunity to go all out with your card design and celebrate the special days of your near and dear ones. Birthday cards are the best gifts when explicitly designed for that person. A birthday card design is just a piece of cake if you use DocHipo. Get access to a wide range of Birthday card templates and customize them for your special ones.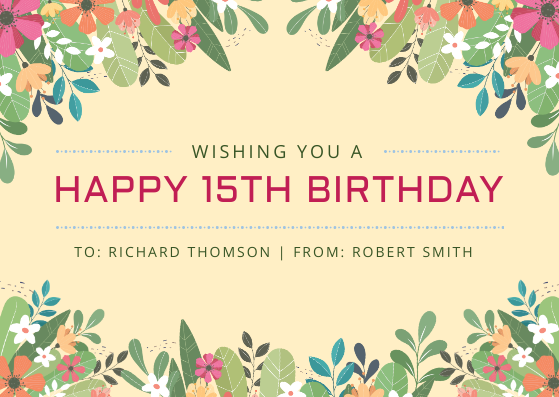 Get This Template and More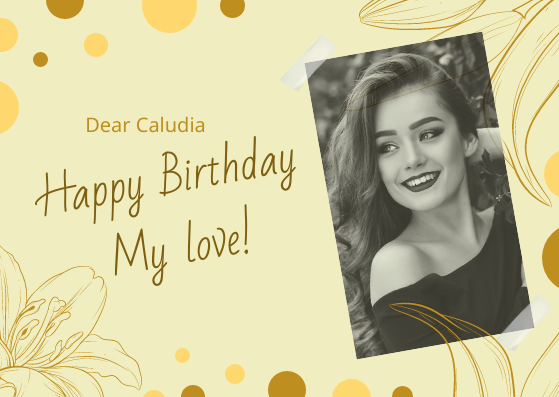 Get This Template and More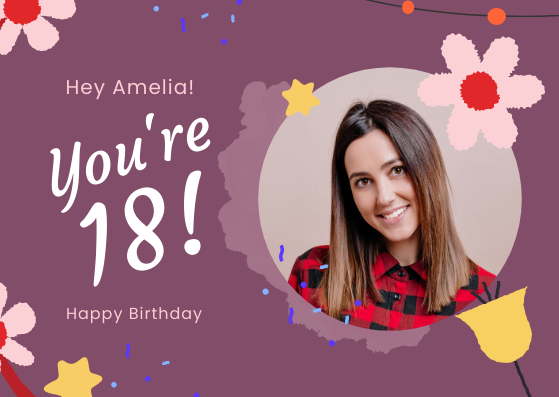 Get This Template and More
Anniversary Cards
Anniversaries are the days when people have met the best person of their lives and decided to stay together forever. Hence, it is another special day in our lives which should be celebrated with pomp. Assuming these are just for married couples? Think wisely! There are 'engagement' anniversaries, 'first meet' anniversaries, 'first date' anniversaries, and many others!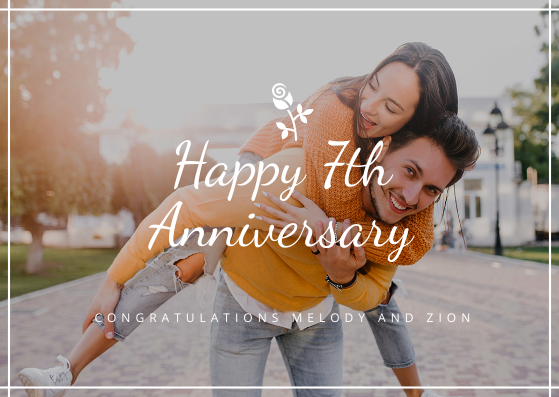 Get This Template and More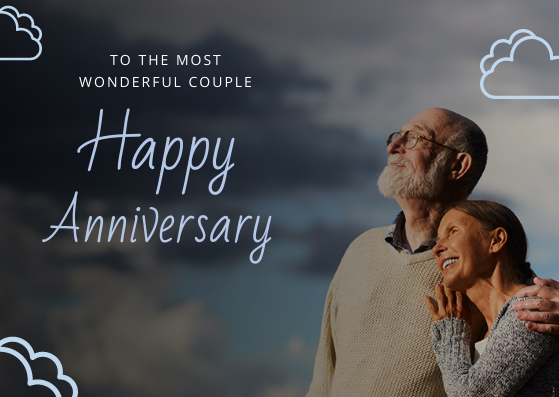 Get This Template and More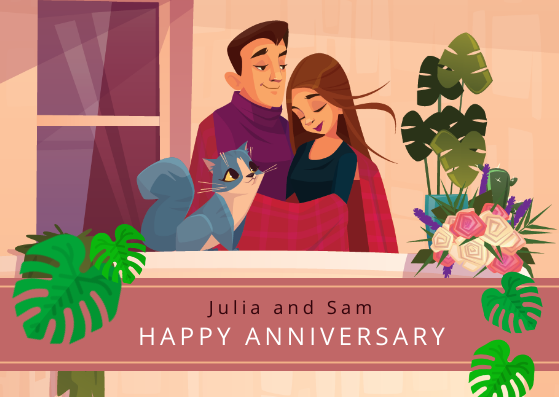 Get This Template and More
Apology Cards
Saying 'sorry' to someone sometimes becomes the most challenging part of our lives. Human beings are fickle creatures and cannot always express emotions appropriately, especially when they are found guilty. So why not do it through a heartfelt and beautifully designed "Apology Card" that shows how you feel? So let go of your ego and show it through a specially customized card. People can not ignore such a way of saying sorry.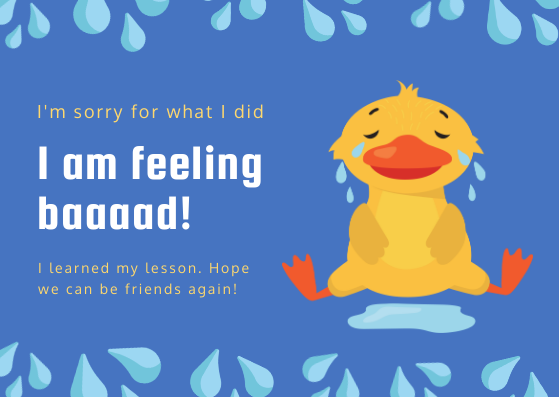 Get This Template and More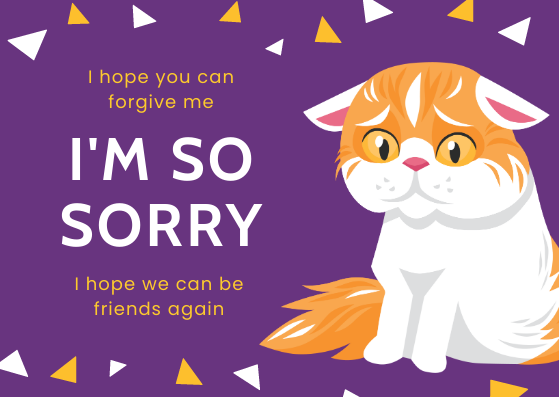 Get This Template and More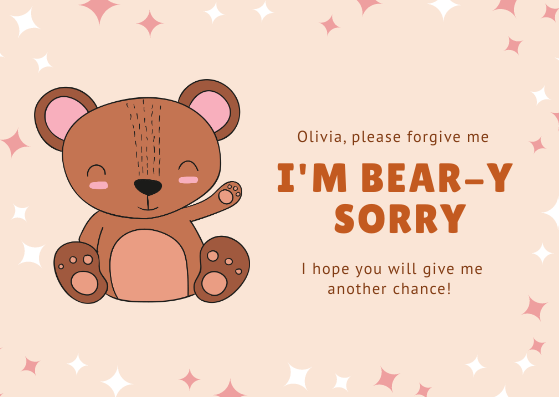 Get This Template and More
Get Well Soon Cards
Life is full of uncertainty, and the most common uncertainties are illness and the passing of our loved ones. All of us have been injured or sick at some point in our lives. We all have had some special people or have known someone within our circle to have passed away. Though no one wants to discuss those hard times, they are a part of life.
Send someone a greeting card that includes encouraging words or express your sympathy for their loss. It is a kind and powerful gesture. These types of cards provide words of encouragement and are assured that they have support.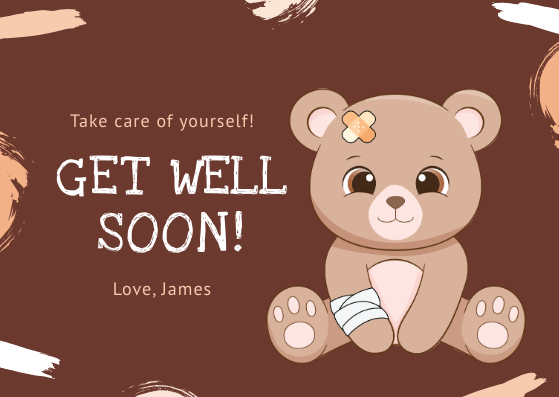 Get This Template and More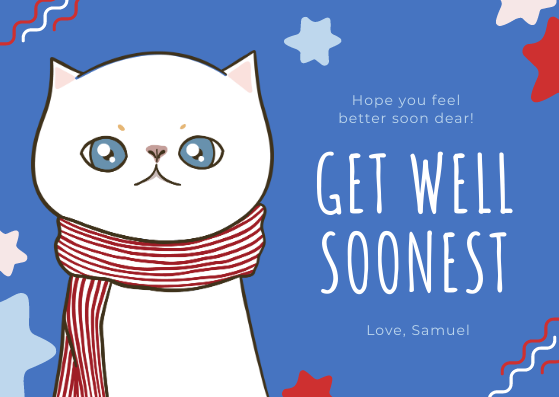 Get This Template and More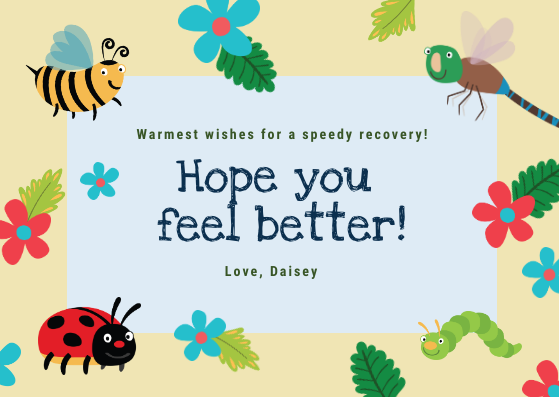 Get This Template and More
Valentine's Day Cards
Valentine's day is all about love, the most romantic day of the year. Love it or hate it, Valentine's Day is not going anywhere. So, why not embrace the day with your whole heart. Furthermore, if you are worried about Valentine's Day is too expensive, a free Valentine's Day Card designed using DocHipo is the best way to show your love without burning a hole in your pocket. Check out the Valentine's Day card templates in DocHipo.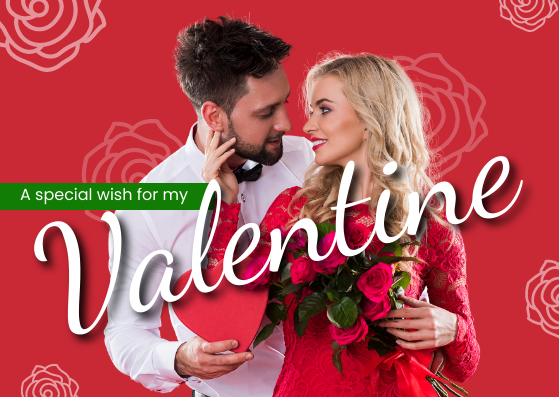 Get This Template and More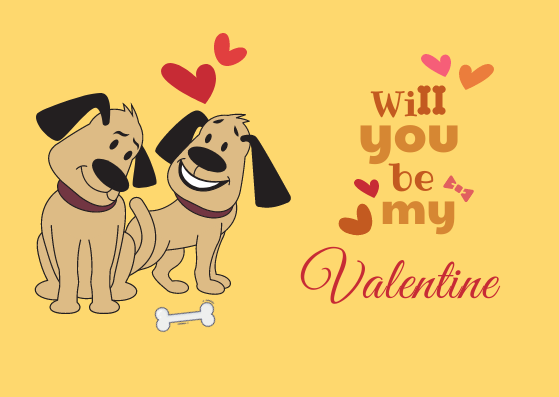 Get This Template and More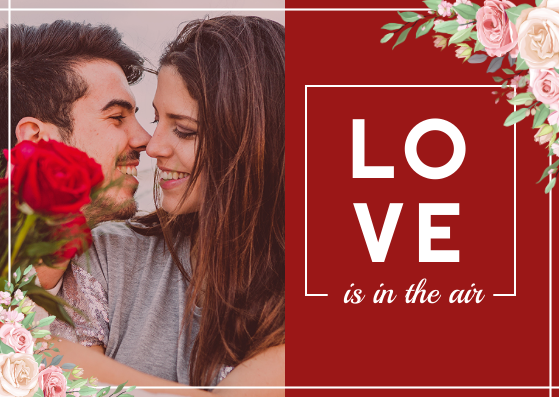 Get This Template and More
Thank You Cards
A thank you note is intended to convey gratitude towards the recipient. However, conveying gratitude through words can often be a daunting task. There's no better way to say thank you than with a specially designed Thank You Card in DocHipo. Add your personal flair by editing one of the templates that our professional designers have made for you. Hence, for an authentic way to say thank you, start designing your Thank You Card in DocHipo today.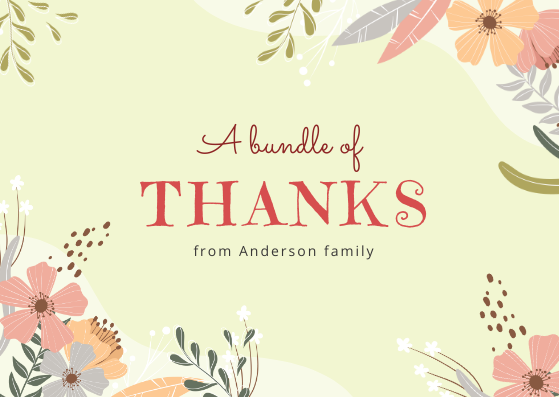 Get This Template and More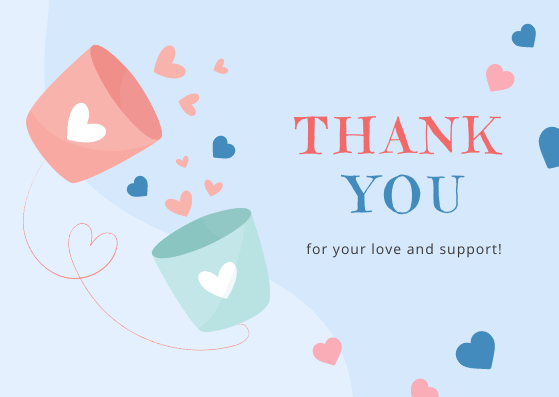 Get This Template and More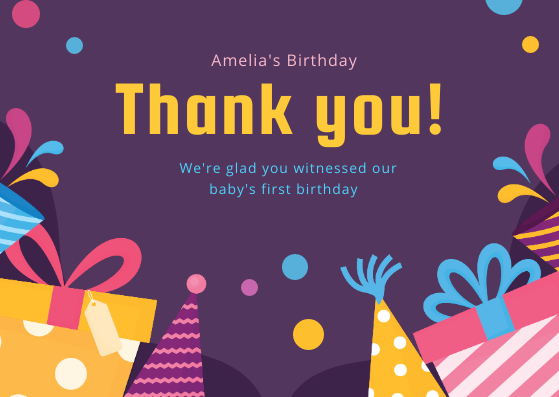 Get This Template and More
Change Of Address Cards
Moving to a new place is always a headache. Packing boxes, shutting off utilities, and of course, letting all the special people in your life know you are moving. But, don't worry, you have got help. Swiftly let your loved ones know that you are moving to a new home just by designing a "Change Of Address" Card with DocHipo.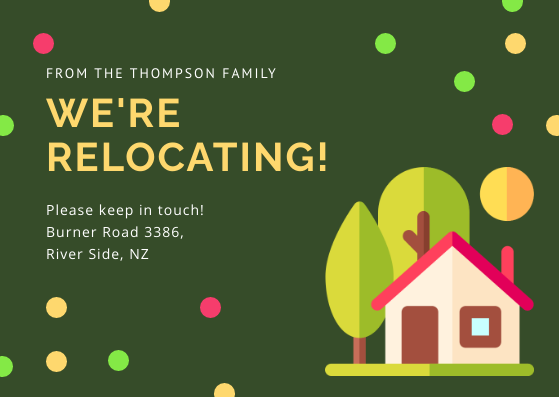 Get This Template and More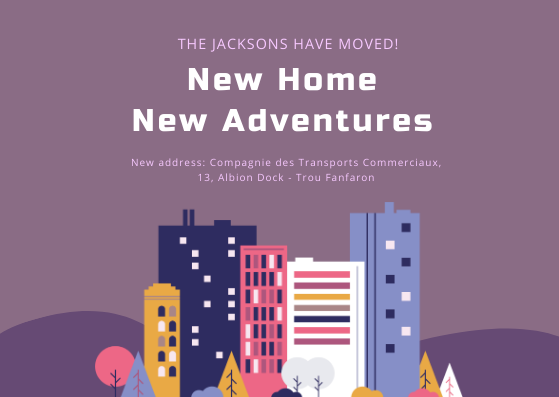 Get This Template and More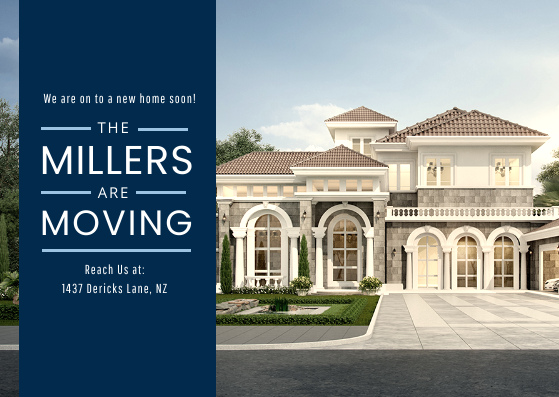 Get This Template and More
Card Design Tips
A card has multiple elements such as color scheme, fonts, illustrations, shapes, images, and more. You need to be attentive to every minor detail of these elements while designing your card. Maybe you don't have the skills and experience to design cards yourself. But that's the beauty of DocHipo; everyone can design anything in DocHipo with their imagination and thoroughness.
Also, we have come up with some helpful card design tips so that you can better understand how to design a card in DocHipo.
Brainstorming
Whether it's an anniversary, birthday, or valentine's day, the first thing you need to do is brainstorm over the occasion for which you will design your card. Don't just rush to create a card without any proper planning. For example, if you are going to create a birthday card, you need to know the person's age, their relationship with you, and many others. Then you can use the most exciting ideas to outline the visual theme of your card.
White Space and Size
When it comes to creating a card, one of the most important rules says that the more white spaces on the card, the better. The human eye can easily perceive uncluttered design. Hence, ensure that your card has the right ratio between white space and text. And you will not have to worry about the size of your card. The card templates in DocHipo are already in the perfect size.
Text
Though the design of your card is crucial, the true heart of your card is lying in its content. And the primary purpose of designing your card is to present your texts more beautifully. Hence, it would be best if you chose the right fonts and font frames that reflect the intention of your card design. Hence, before immersing yourself in designing and creative search, ensure that your card includes the right message.
Colors
Did you know that the color of any object is the first thing that people perceive in a subconscious state of mind? Not the shape, not the material, or anything else but color. Hence, make sure that the colors you choose for your card design are in line with your occasion's theme. However, finding the right color schemes can be a difficult task. You can use free color palette generator tools like Coolors. Don't fall for the fascinating variety of color options. Just choose the right color combination that suits your card design the most.
Simplicity Is Preferable To Complexity
Don't make your card look exotic or luxurious. Your card design will go a long way, designed with ample white space, clean and simple design elements, and soothing color schemes. Furthermore, use brief sentences and give preference to minimalist fonts. Don't make your card a mess by adding to many design elements. Instead, you can surprise your special ones with simplicity. We assure you that this approach will really work!
Design Cards Using DocHipo In 4 Simple Steps
Step 1: Sign up for DocHipo
Open the homepage of DocHipo, and click on "Get Started For Free" from the upper right corner. Enter your email address, create a password to sign-up to DocHipo for free.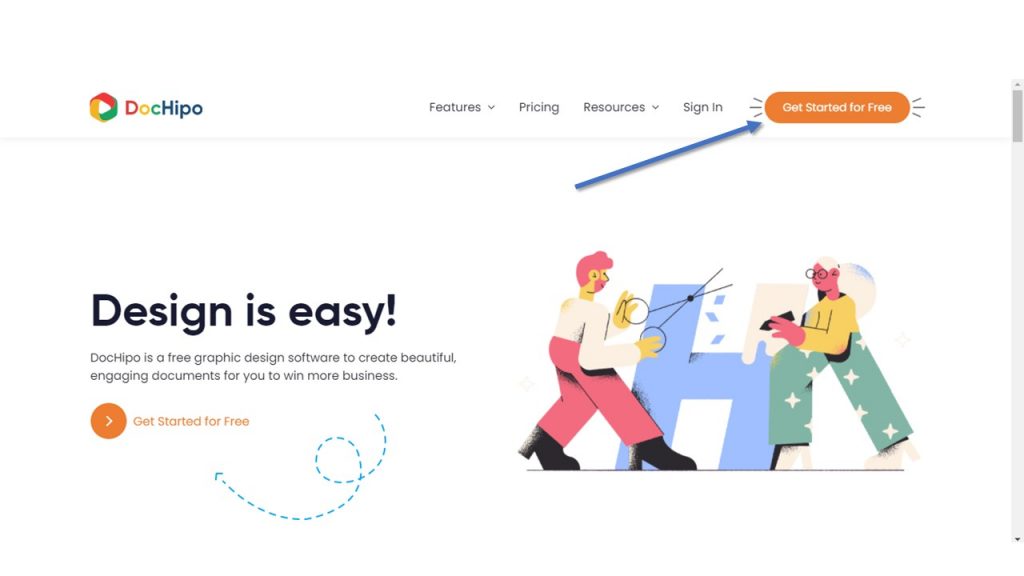 Step 2: Pick a Template
As we have already displayed in the article, DocHipo features a wide variety of templates for different occasions. Form Anniversary Cards to Thank You Cards; all the templates are fully customizable. So, you can customize your cards as little or as much as you want.
Once you open the DocHipo application, you will find a wide range of templates in different template categories. Click on "General Purpose" and then select "Card" from the dropdown menu.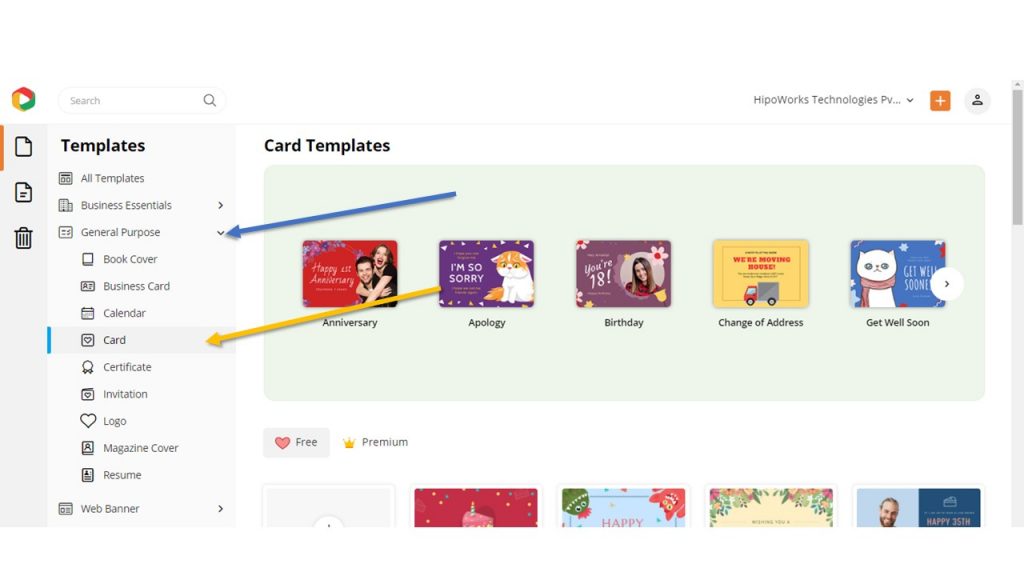 Pick a template of your choice from a wide range of beautiful templates. Hover your mouse over the template and click "Preview" to take a look at the template before customizing it.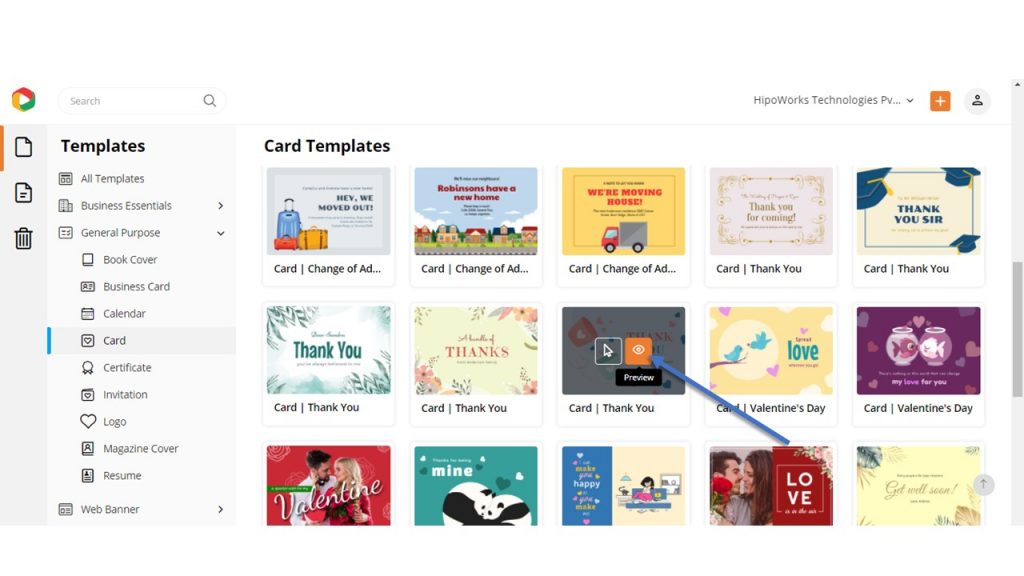 Step 3: Customize The Template
Now, start customizing the template you have chosen. Decorate it with icons and images. Add, edit or delete texts. Choose font style and size that fits your card design. Furthermore, you can upload photos for a super personalized design. Use our free Photo Editor to enhance your images and incorporate them into your card design appropriately.
Moreover, you can remove backgrounds from your images to make them more suitable for your card design. Click Here to know more about it or consider watching this video.
Additionally, DocHipo features awesome Design Widgets that help you customize your template in a more beautiful way.
Before Editing: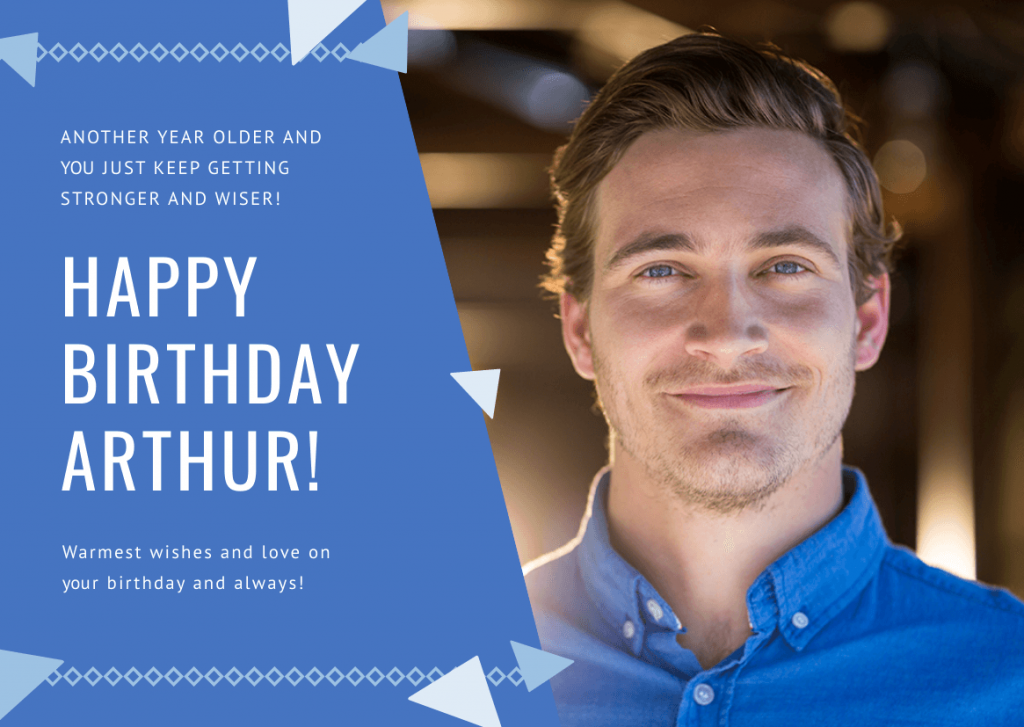 After Editing: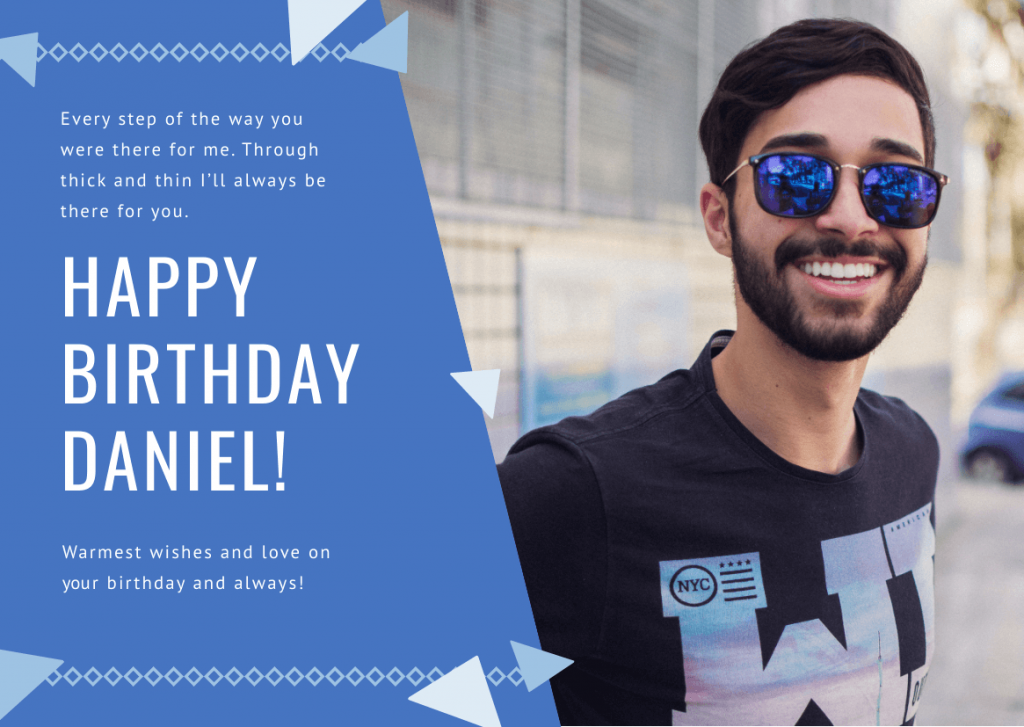 Step 4: Download the Card
DocHipo allows you to download your card as a high-quality PDF or PNG file. Click on the three dots from the upper right corner of your screen. Select "Download" from the dropdown menu.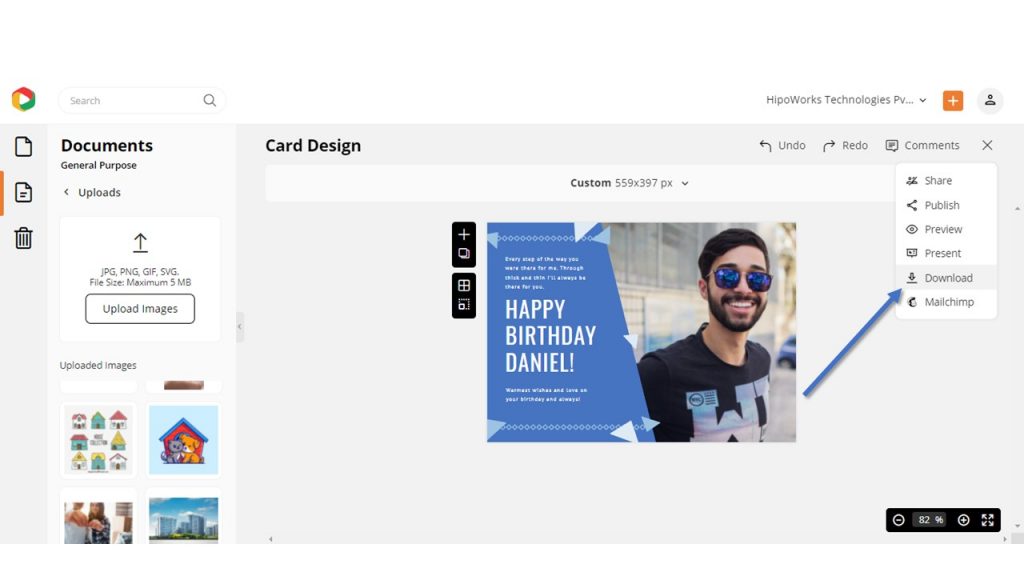 Now, select the file format and quality of your card design and hit the "Download" button. Wait for a few seconds and your card design will automatically be downloaded to your computer.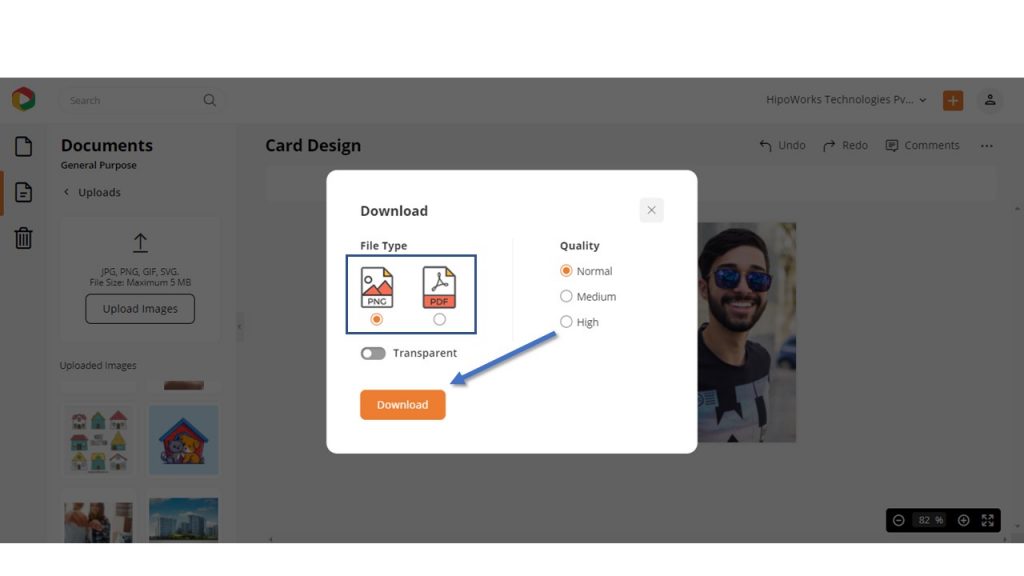 Final Thoughts…
You are all set! Now you know how to create a card yourself to send out to your friends, family, colleagues, business partners, customers and anyone you want. So, don't miss this opportunity to make an impression on the card recipient and convey a great message.
DocHipo helps you create a personalized card that has elements of your choice. It features ample choices of fonts, colors, icons, backgrounds, illustrations, and many more. Pick the right element to express your emotions through words that are beautifully decorated through these amazing cards.
Sign-up to DocHipo today and start customizing cards for every occasion and everyone.
FAQ
How to make your own card design?
You can use online graphic design tools like DocHipo to make your own card design. It offers heartwarming card templates for various occasions. Choose one that aligns with your need and tweak the message, picture, graphics, color schemes, etc., with DocHipo's intuitive editor.
How can I make a card with a photo?
You can work with online graphic design tools like DocHipo to make a card how you desire. It offers many photo-centric card templates for various occasions like birthdays, anniversaries, Valentine's Day, Mother's Day, etc. Choose the one you love, replace the existing picture with that of yours, and edit its message and other details.