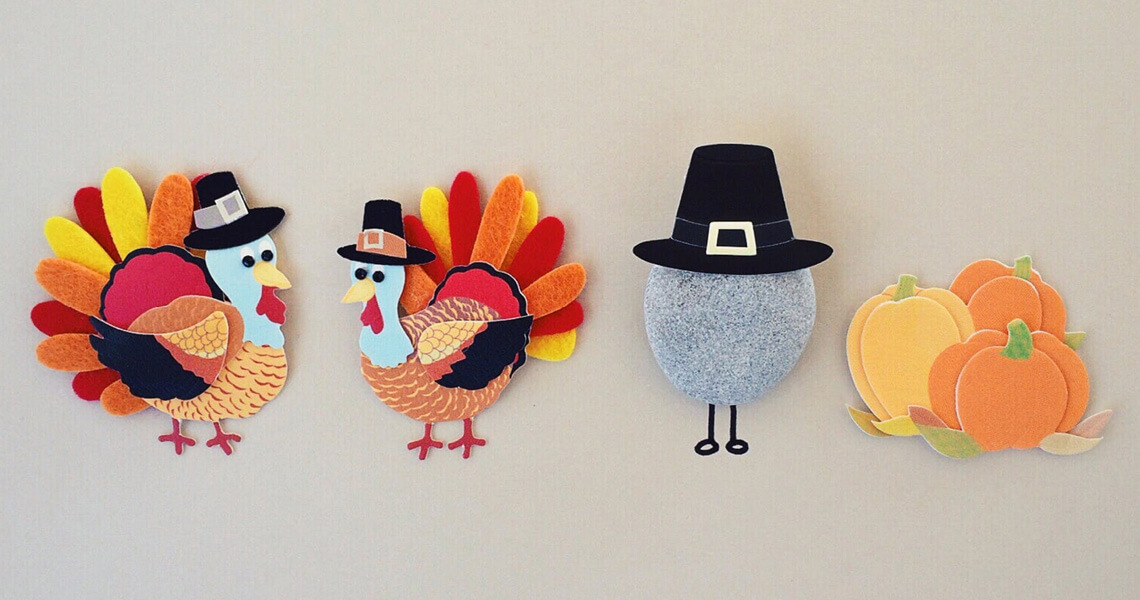 How to Make a Thanksgiving Poster

Last Updated Nov 20, 2023
Thanksgiving is all about being grateful for all the most important things in life: Friends, Family, and Food! Conventionally speaking, the Thanksgiving holiday isn't for marketing but for praying together at your dinner table and carving that delicious turkey. However, with time, Thanksgiving has been made to market brands, offering huge discounts and marking the beginning of Cyber Week. How are these marketing processes done? Of course, through thanksgiving posters. and also with some social posts for thanksgiving.
Reportedly, in 2018, Thanksgiving witnessed online spending of $3.7 billion, representing 27.9% growth in the same year. These figures outpaced the 18.3% growth rate of 2017.
Sources say the most successful cyber week tactic (count Thanksgiving in) for 2018 was selling online. Well, these mind-boggling figures mean the competition is fierce during this time of the year. With every brand looking to intrigue its audiences, your online presence must stand out!
So how do you create poster design ideas for your digital channels? How do you put up beautiful Thanksgiving posters? With the perfect chemistry of visuals, text, and a dash of Thanksgiving spirit!
Here's how you can make a Thanksgiving poster!

Table of Contents
Thanksgiving Poster Design Best Practices
While designing Thanksgiving posters, keep in mind the following design best practices.
Go for the Ideal Color Palette for Thanksgiving Posters
There's something wonderful about colors! They appeal subconsciously, breaking the barriers of community, nationality, and geography. The right shade of blue instantly reminds you of azure oceans, green reminds you of the forest, and orange reminds you of fall.

Thanksgiving being a fall festival, has a distinctive color palette associated with it. A mixture of bright fall yellow, orange, green and earthy shades is perfect for bringing out the Thanksgiving vibe.
Don't have a designer on-board? DocHipo has got your back! You can still create Thanksgiving posters.
Try these awesome templates to add the Thanksgiving spirit to your marketing effort!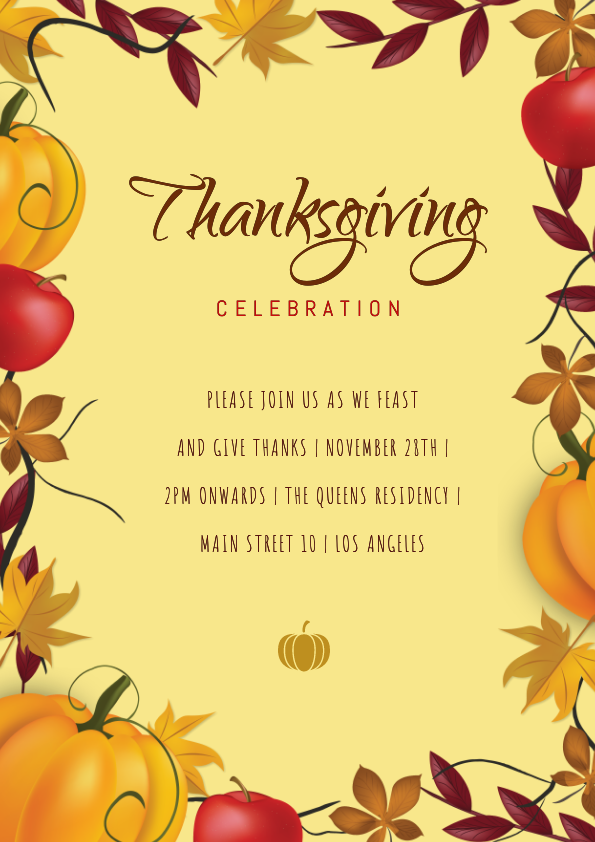 Get This Template and More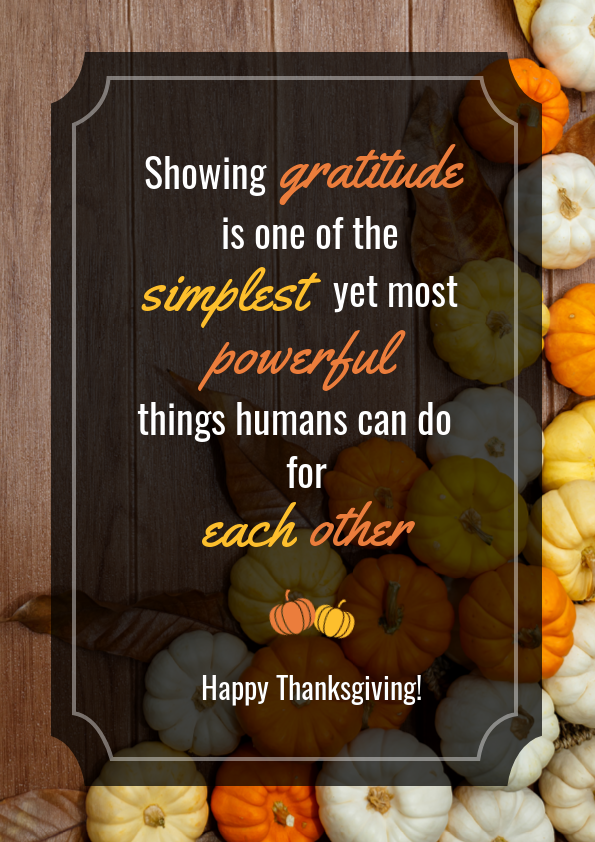 Get This Template and More
Use Festive Font Faces to Add Charm to Your Thanksgiving Posters
Straightforward sans serif fonts may be great for your corporate communication, but it does not do much to convey the festive spirit. Here, you might want to go for cursive non-formal fonts that add to the old-world charm of Thanksgiving.
Like the DocHipo templates featured below, you can experiment with a few festive fonts to add an extra dash of charm!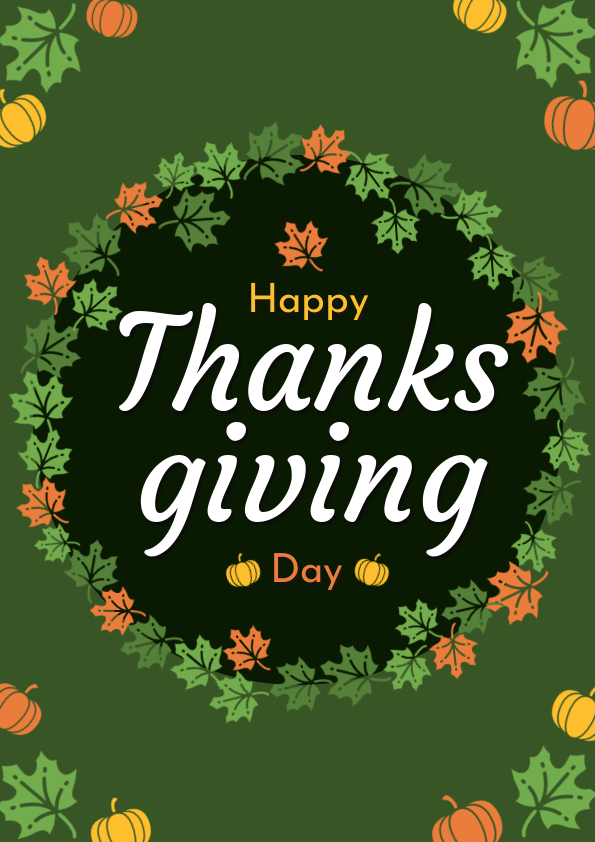 Get This Template and More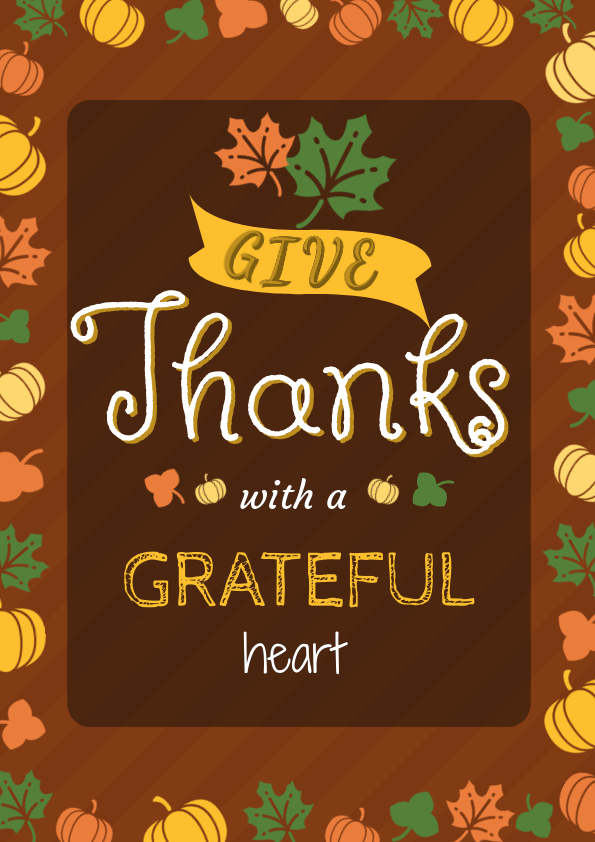 Get This Template and More
Add Visual Cues that Relate to Thanksgiving
Just like colors, visual cues are universal and appeal to people at a subconscious level. This is one thing you must keep in mind for designing any successful marketing material, especially when designing visual documents for traditional festivals. Thanksgiving posters are among them. Imageries like fall leaves, pumpkins, turkeys, etc., can create an instant connection that no amount of words can accomplish.
You can use these visual cues in the form of pictures and graphics. The key is to find a way to use these relatable visual images to create familiarity and interest. The below thanksgiving poster templates from DocHipo are the perfect example of using a familiar visual in a quirky way.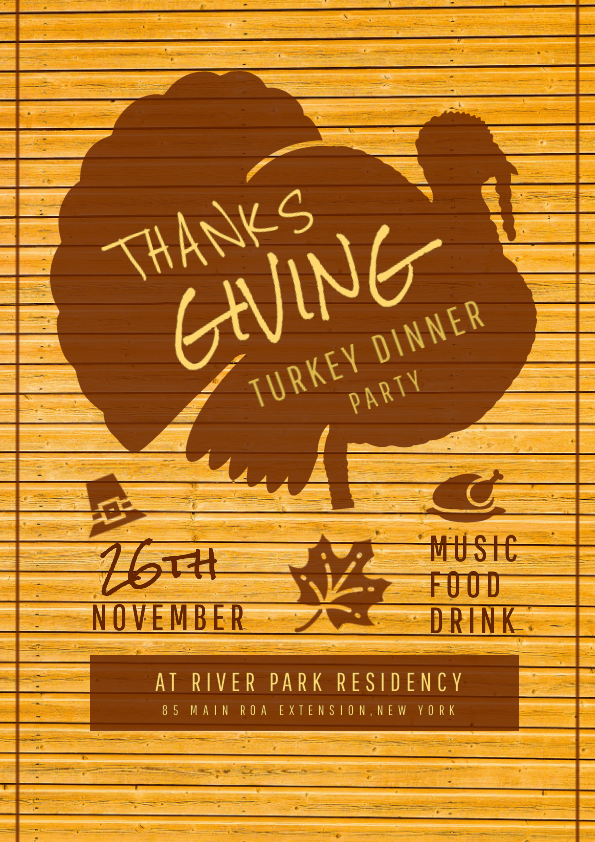 Get This Template and More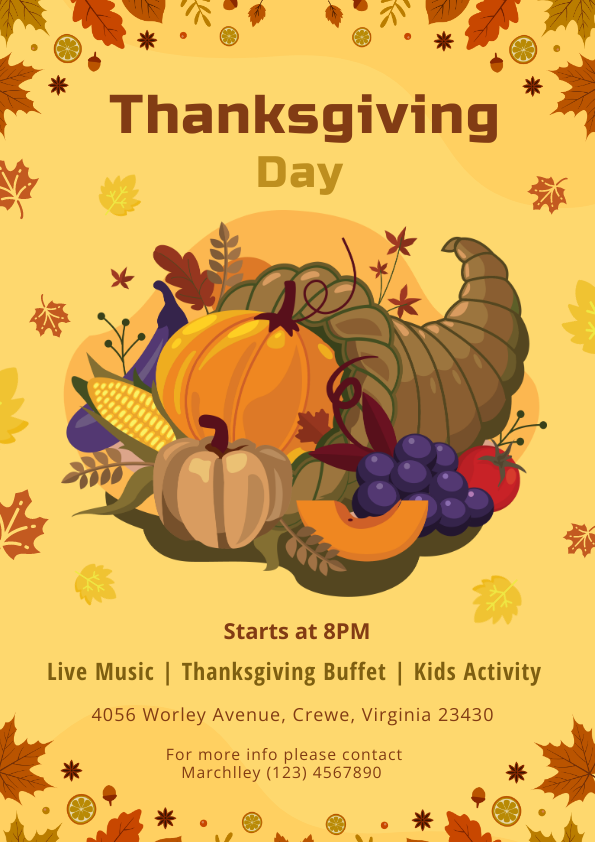 Get This Template and More
How to Create a Thanksgiving Poster in DocHipo
Now comes the most exciting part of this blog post: the design process. You'll find a variety of heart-warming Thanksgiving poster templates with the perfect balance of text and graphics. First, you must sign up to DocHipo or log in if you're an existing user. Alternatively, you can explore the Thanksgiving Poster Templates first, then sign in to work with the one you love.
STEP 1: Select a Thanksgiving Poster Template
Once you log in, you'll land on the 'All Templates' page. In the search bar, type 'poster' and click on the result.
You'll find poster templates for a wide range of themes such as advertising, beauty, business, conference, car sales, food, gym, music, sale, school, and many more. In this case, we'll select the Thanksgiving theme.
If you prefer designing from scratch, choose the blank template. Otherwise, hover over the templates you love to preview and select them.
Add a name and a brief description to the document you will design.
Click 'Next.'
STEP 2: Customize Your Chosen Thanksgiving Poster Template
Now you land on the DocHipo editor.
In this section, we'll work with various design widgets to customize a Thanksgiving poster template. Let's explore a few of them one by one.
Add or Edit Text
To edit an existing text, select it and replace it with your message. If you need to add more text, select the 'Text' widget on the left sidebar.
.
Next, you can have multiple options to edit your text, such as changing the text font type, size, color, alignment, etc. For more options, click on the three horizontal dots.
Watch the video below for a quick demo of adding or editing text in DocHipo.
Here's how you add shadow to text to enhance it.
Let's move on to the 'Graphics and Media' section.
Change the Picture
Click on the 'Uploads' widget to add a picture from your device.
The supported image file formats are JPG, PNG, GIF, and SVG, and the maximum size should be 5 MB.
Now drag the image and drop it on the existing one, and it'll automatically adjust itself.
If you still need it, you can resize and reposition the image with the drag-and-drop editor.
Here's a quick demonstration of uploading images in DocHipo.
Alternatively, you can use stock images from our 'Pictures' widget.
Change the Color Scheme
Select the area you want to change the color of and select the color icon above.
For more colors, select the color palette icon.
As you can see, you can also directly put the color hex code. Here's how the Thanksgiving poster design looks after changing the color.
Watch the video below on changing background colors in DocHipo.
Change Additional Design Elements
You can add or edit additional elements like illustrations, icons, stickers, shapes, etc., as per your need. Here are a few video guides below.
Refer to the Guide to Using the DocHipo Editor to Design Your Documents.
STEP 3: Download Your Thanksgiving Poster Design
Once you're done with the customizing process and happy with the result, preview and download it.
Choose your file type and quality, and download your design.
You can refer to the video below to download your documents in DocHipo.
Before Customization:
After Customization:
Further Reading
Last Words on Thanksgiving Posters
Thanksgiving is almost upon us. And if you are still following up on the designs you've ordered, it is time to speed up the process. With DocHipo in place, you can use these stunning templates, customize them per your requirement, and get started on marketing.
Sign up for DocHipo today to get ahead of your marketing calendar. DocHipo is absolutely free to get started. Sign Up today!