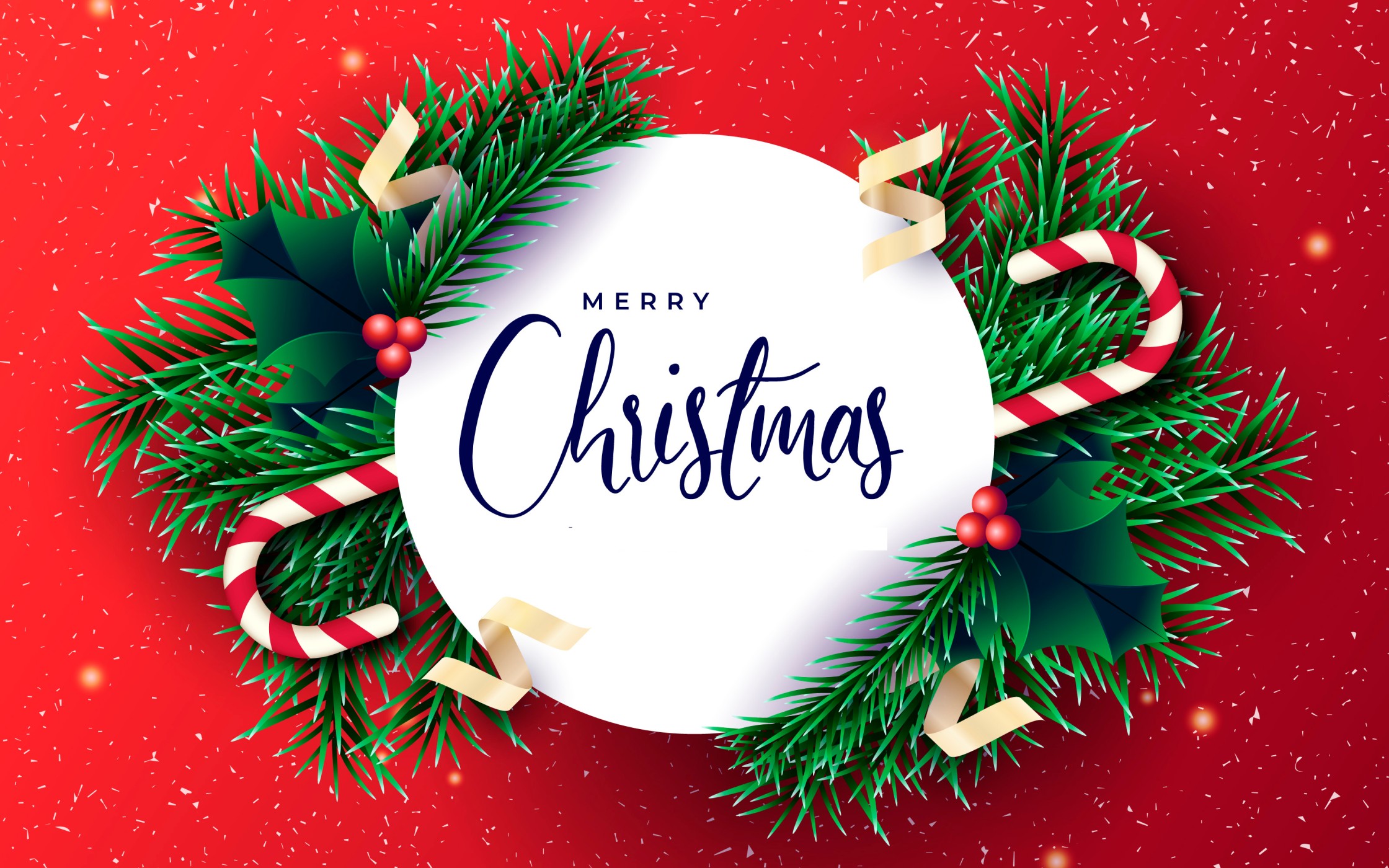 Make this Christmas Magical with Memorable Greetings and Exciting Offers

Last Updated Nov 15, 2022
It's indeed a beautiful season…
The mornings seem to carry a peculiar wintery scent that welcomes a refreshing start to the day. Again, the night opens the gateway for us to witness billions and millions of stars shining upon us. Life suddenly seems magical!
Probably it is the charm of this festive season. We can never define the mysteries of the universe that compels us to witness different changes and phases throughout the year.
I know that this year's Christmas will be way different than all the other years. Probably, you will not be attending invitations, parties, or go out clubbing with your friends. You might not have to worry about choosing the best outfit for the day.
But that makes things more beautiful because this year you will celebrate the real spirit of Christmas with your family and close ones.
The real spirit of Christmas is all about sharing, caring, and forgiving. When you stay with your family on this day, you are sharing. When you pray for the wellbeing of others by being mindful of your action, you are caring. Finally, when you accept your past and move along with the present, then that's forgiving.
So, today's article is all about how you can make Christmas special to your close ones via online platforms. We will walk you through the stunning Christmas templates of DocHipo that will make your purpose fulfilled.
Christmas as the Season of New Opportunities
Christmas is a really important time for all of us.
After all, it is the best opportunity to share gifts and be thankful for whatever you have received.
Especially for businesses, it is the time to reward and thank your customers for trusting and being with you. This simple gesture can reap good outcomes. When you are offering discounts on these occasions, it makes the celebration more memorable and cheerful.
Statistics suggest that 40% of the Christmas sales take place between the period of 15th December to 24th December. Hence, you can already see that this time is quite strategic and can help you to flow-in some profits.
Also, next year you probably want to have a fresh start to the entire process. This means you have to clear out all the old items before they become redundant.
Hence you can start your stock clearance sale in this period, which will make a place for the new ones to come in. What's even more interesting is that your customers would love to avail of any item which is economic and gives them a feeling of happiness.
Clearance is essential, whether in life or inside your business shelves. So make that happen to welcome new ones. But always remember that your customers are an exception to this rule because they are the ones helping you to clear the old and welcome the new.
Now, to advertise the splendid offers that you want your customers to cherish, you can simply use social media platforms. This is because these platforms will give you a huge customer base, and also, your existing customers probably follow your business page.
So let's quickly check out the best Social media templates to use when advertising Christmas offers.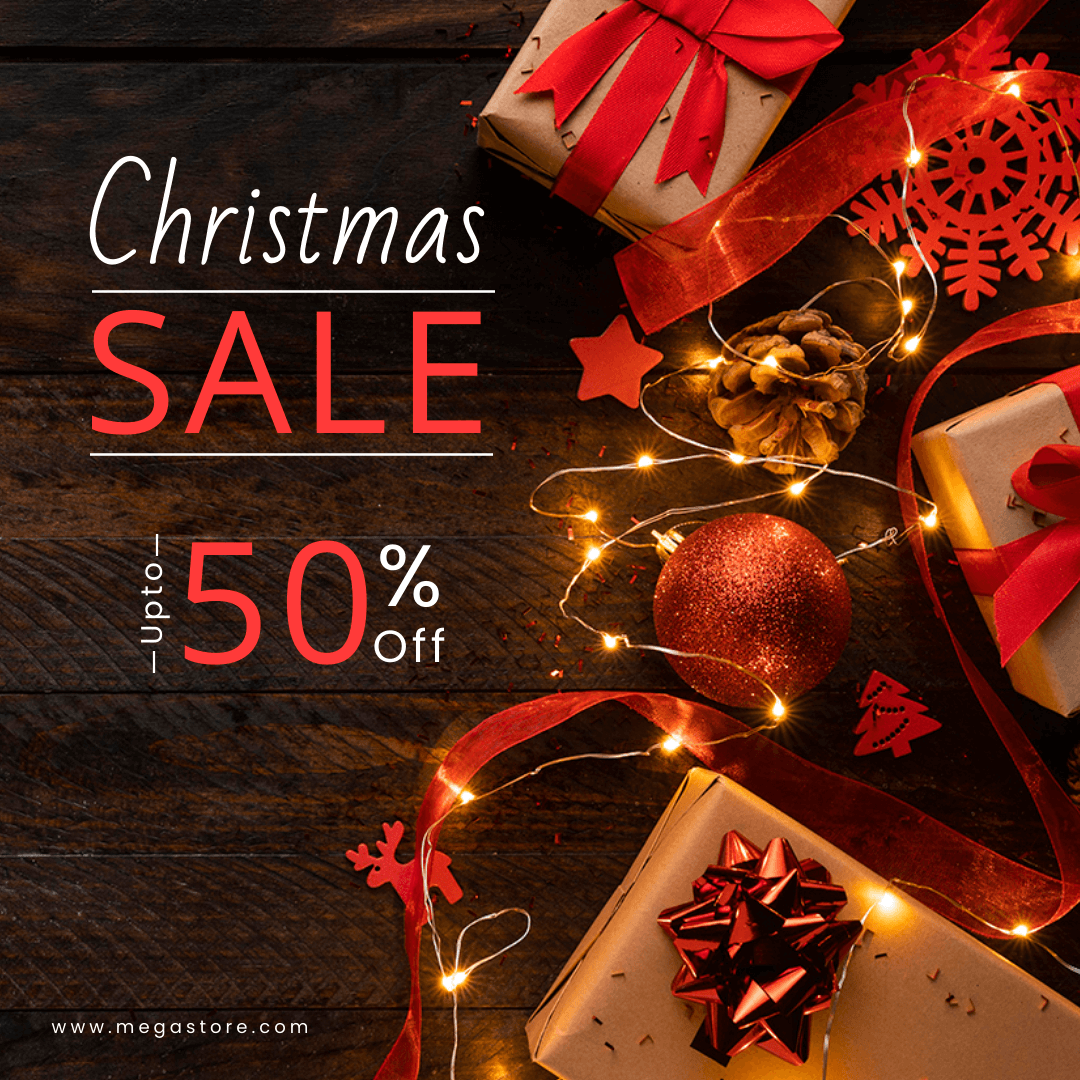 Get This Template and More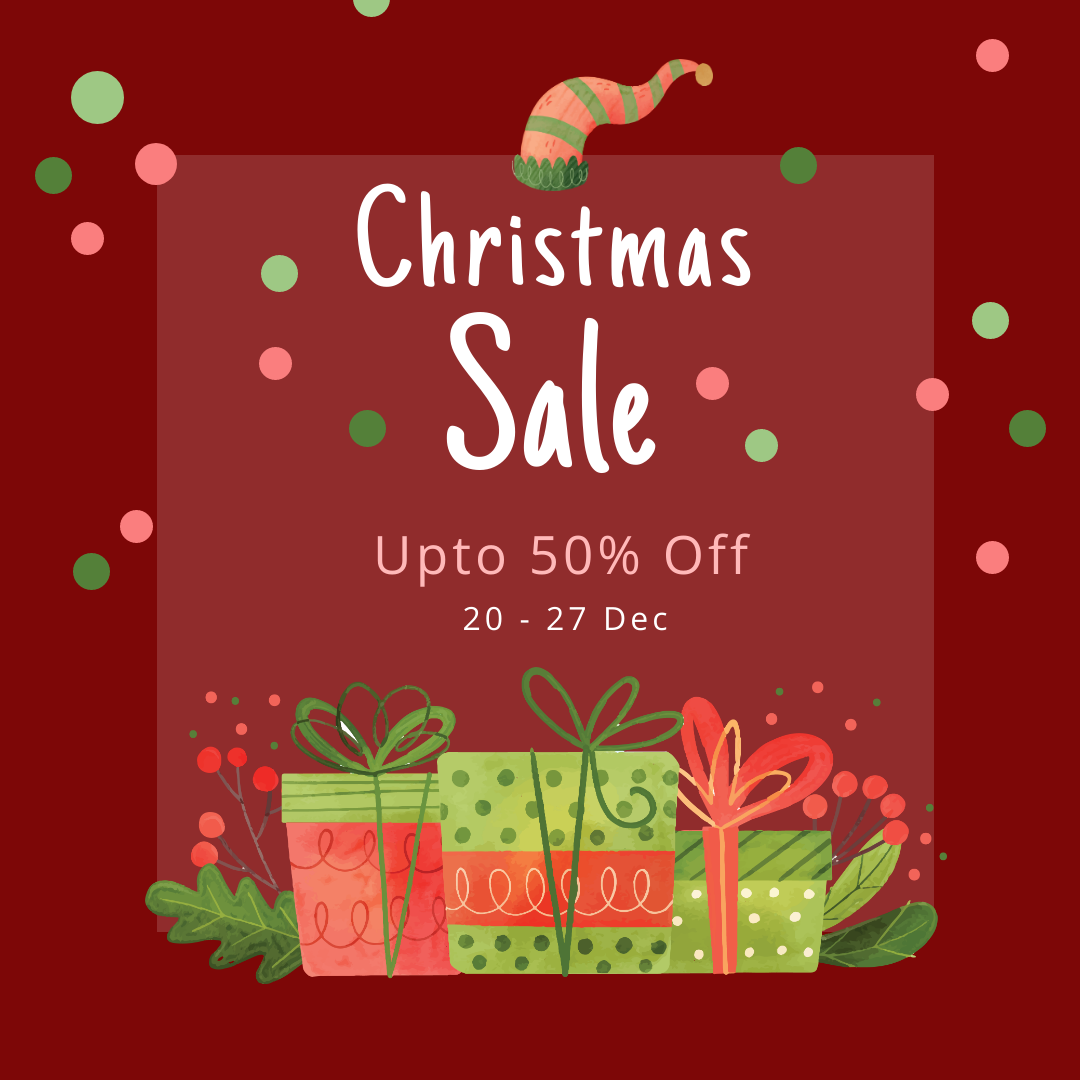 Get This Template and More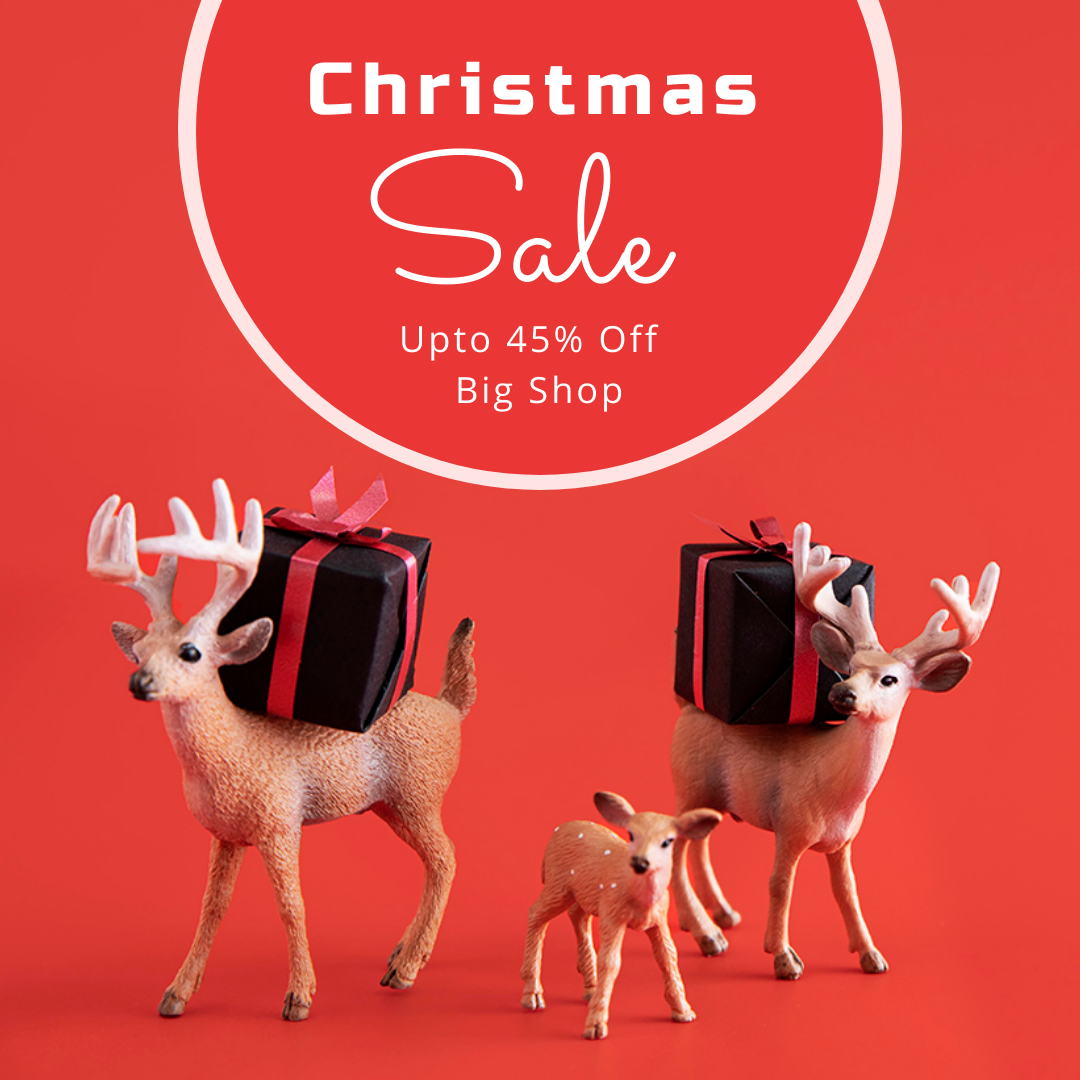 Get This Template and More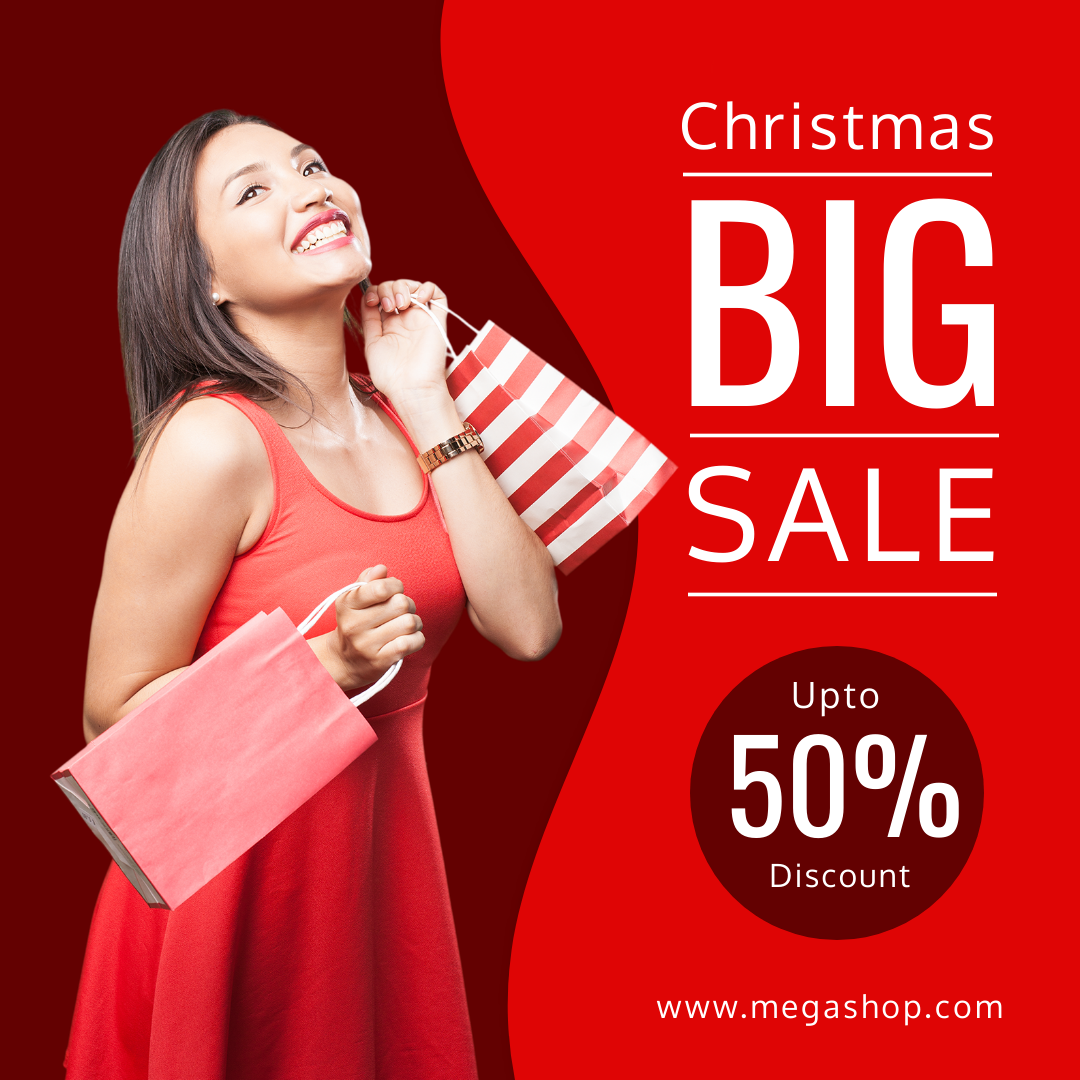 Get This Template and More
Christmas as the Season of Strengthening Connections
As we all know, wishing is a beautiful gesture. The fact that someone cares about you or just wants to share the happiness of the Christmas celebration makes this event more memorable.
After all, Sharing is Caring. So when you greet your family, friends, colleagues, and your lovely customers with a beautiful looking visual, either on social media or on their email, this makes your bond with them very strong.
From the business front, when you post lovely Christmas greetings on social media, it makes your page attractive, active, and in-sync with the present. That means, your audience, who follows your page, will constantly see you, which will enhance brand recall.
Also, if you're a social media influencer then this is a great trick to make yourself prominent to your followers. Being an Influencer, it is very important to make people think about you all the time, especially when they are browsing through their social media handles. But, this does not mean that you cannot post stunning Christmas wishes on your wall.
Coming to a more personal level, it is always fun to post something new and exciting. Especially in this time of pomp and celebration, you would love to participate in it by posting amazing Christmas greetings on your social media wall. In fact, posting on social media saves you from texting every single person and wishing them a Merry Christmas. With a single post, you do not have the risk of missing out on anyone who might expect a Christmas greeting from you.
Greetings are always special no matter which way you do. This will continue to bond and bolster your relation with your clients, friends, and your social circle.
So, let me share some of my favorite Christmas Social media templates: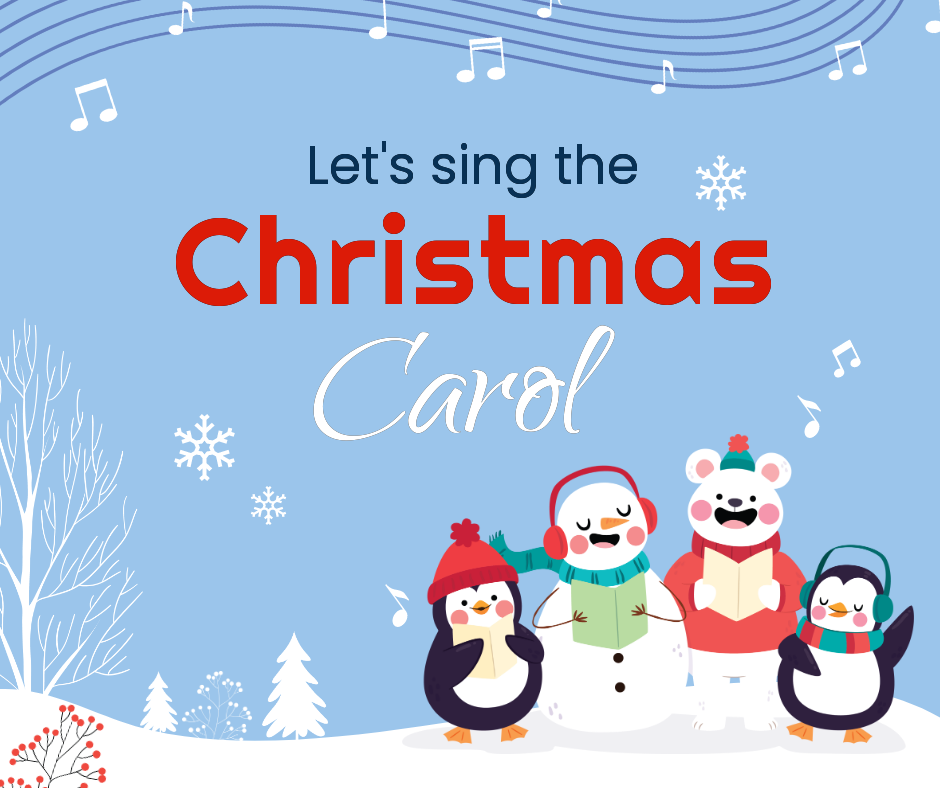 Get This Template and More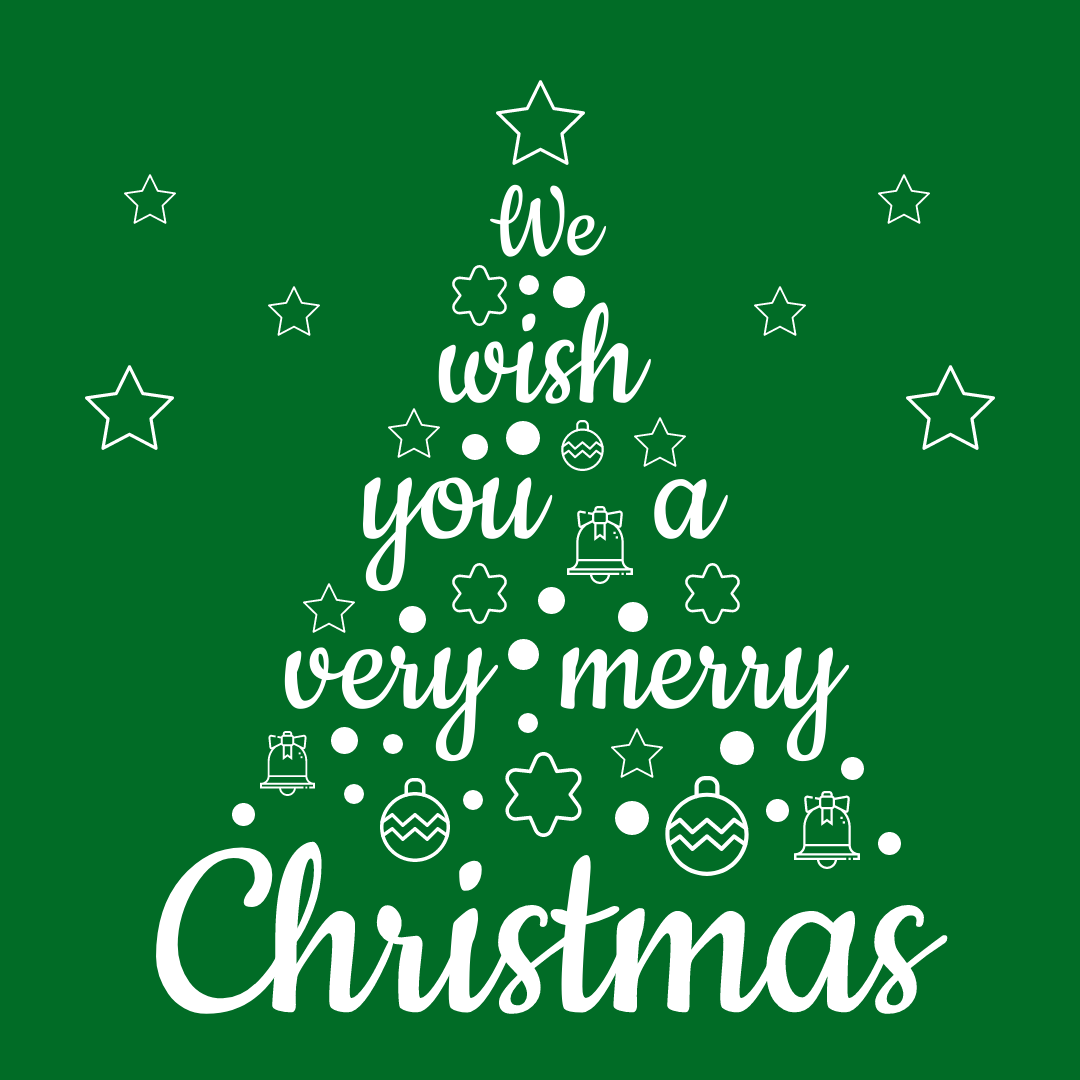 Get This Template and More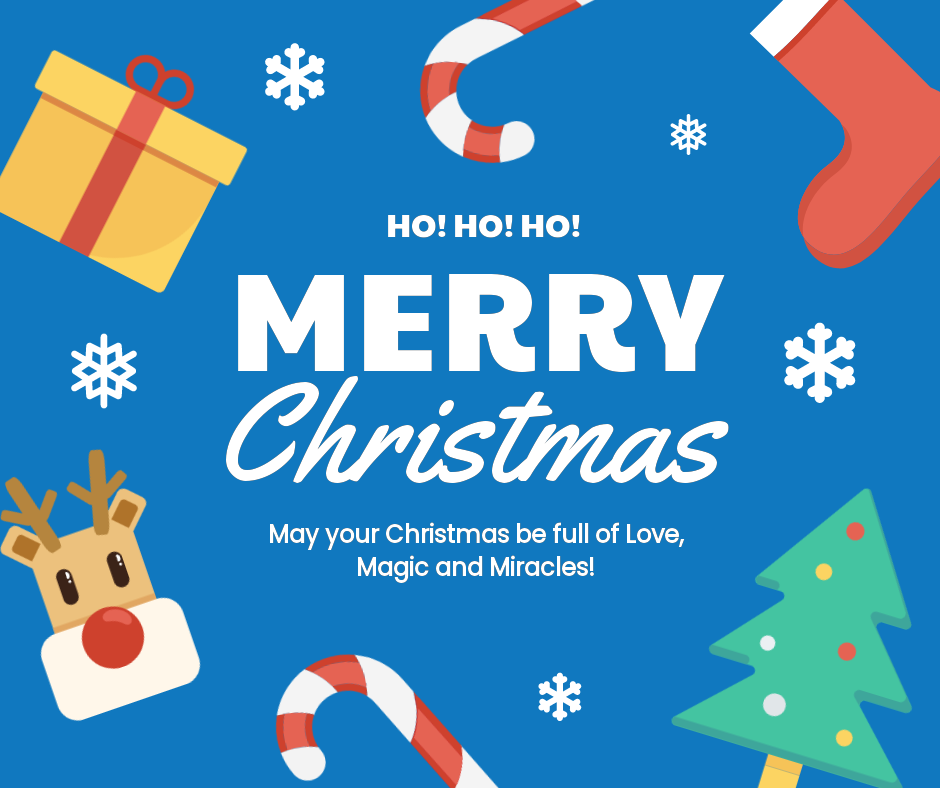 Get This Template and More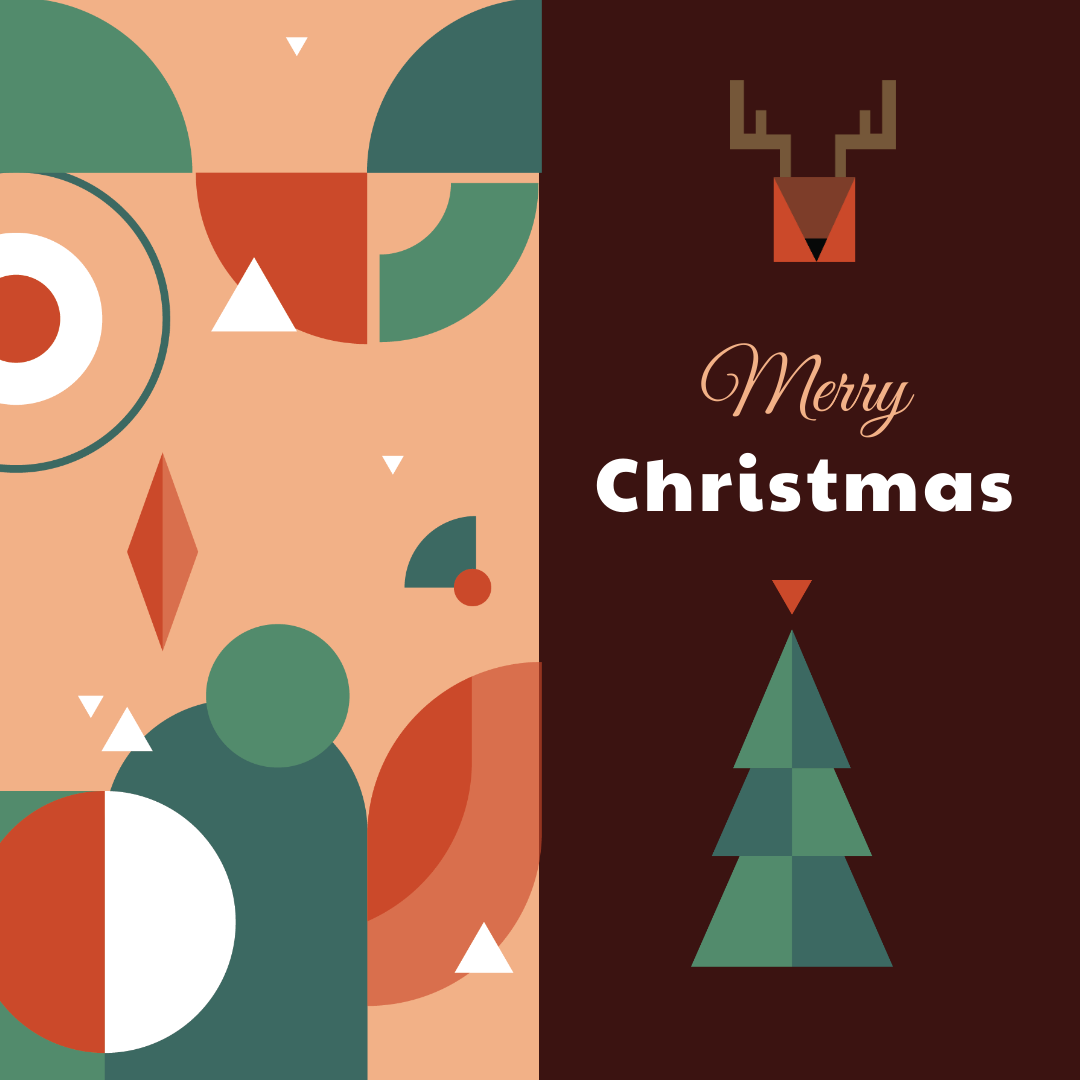 Get This Template and More
This is my most favorite: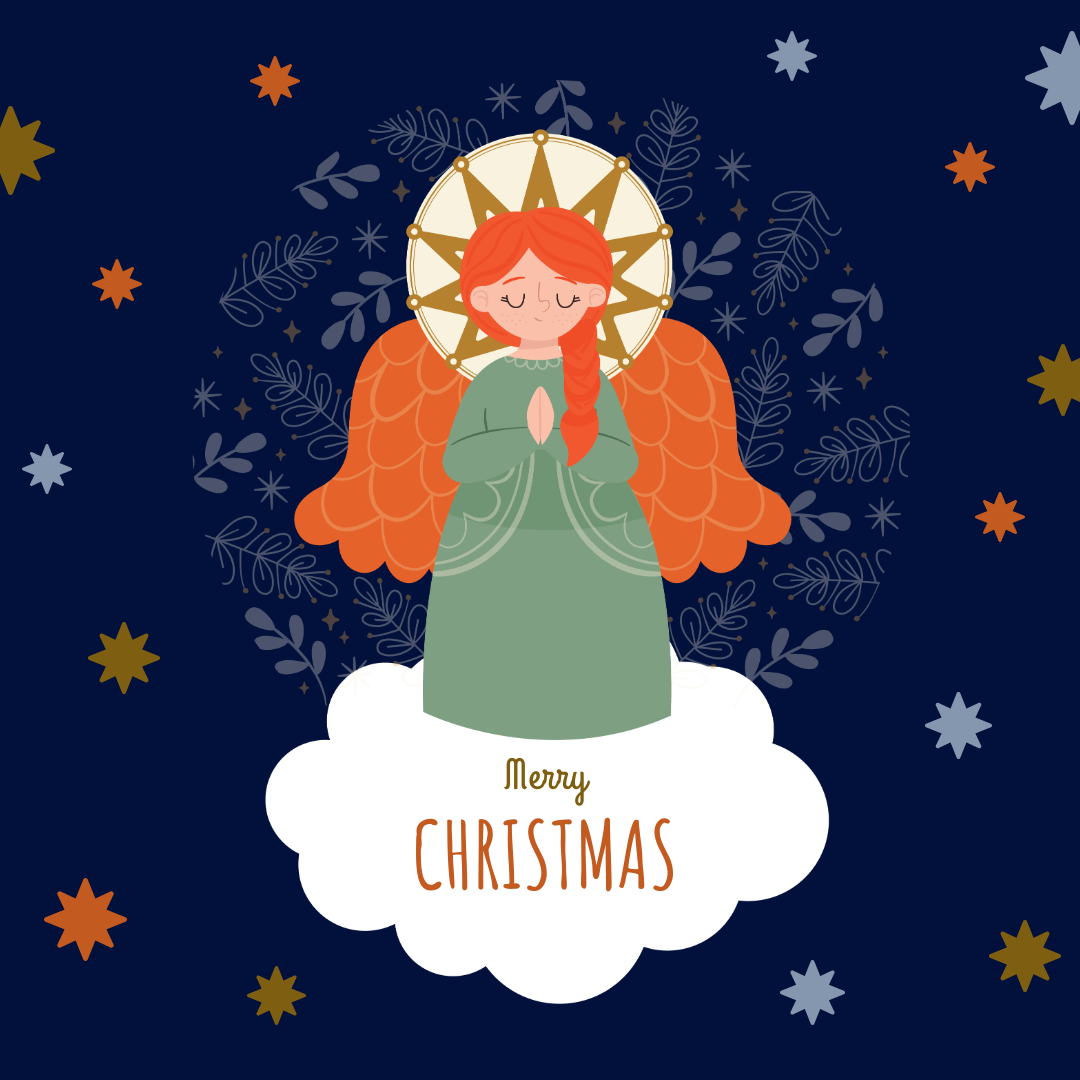 Get This Template and More
Christmas as the Season of Communication
We are so engrossed running after our busy lives that we never realized when we have moved so far that we can no longer see anyone besides us.
But that's ok!
Because it is the Christmas time that allows you to re-establish your communication with your friends and long-ago-friends. Also, Christmas gives you the opportunity to rekindle the lost spark that you once shared with your close ones.
After all, it's the season of forgiveness and love, so break that awkwardness and reach out to your long-lost friends.
In terms of business, you can send personalized Christmas greetings to your loyal customers. They deserve it because they have been associated with your business for a long time. Also, customized messages and newsletters make your customers feel special and acknowledged. They instantly sense that they can reach out to you easily, which makes relationships strong retaining them for life.
So, whether you want to draft a vibrant newsletter for your customers or an emotional, warm email, you can use gorgeous email-headers to embellish your message. Beautiful headers will make your letter bright, instantly communicating the feeling of care and intimacy.
If you are wondering how you can create an email-header, then don't worry! Because DocHipo also has stunning email-header templates just for you to make your moments with your connections special.
Check these out:

Get This Template and More

Get This Template and More

Get This Template and More
Conclusion
Ho Ho Ho!
Yes, I am waiting for my Santa to come and reward me for being good. This is a tale that can never grow old, even with age. I guess some stories, whether real or not, can always charm you with a spirit of magic and nostalgia.
But, what makes this season even more exciting is the feeling of opening new doors and welcoming fresh experiences. So, do not forget to use this event to share your happiness through amazing discounts and offers with your clients. Also, make sure that you are always there to care with amazing wishes. Finally, use this splendid time to make your customers feel special and your friends feeling abundant with joy.
Be grateful for everything that helps you to get along with life.
But, most importantly, never ever forget to be expressive with your artistic endeavors…Because you have DocHipo, always ready to give you everything that can fulfill your creative aspirations.
DocHipo is going to be your Santa Clause as it is always ready to give you amazing document templates so that you can never get tired of designing documents. This Santa wants you to be your best!
And wishing you a Merry Christmas and a Happy New Year!