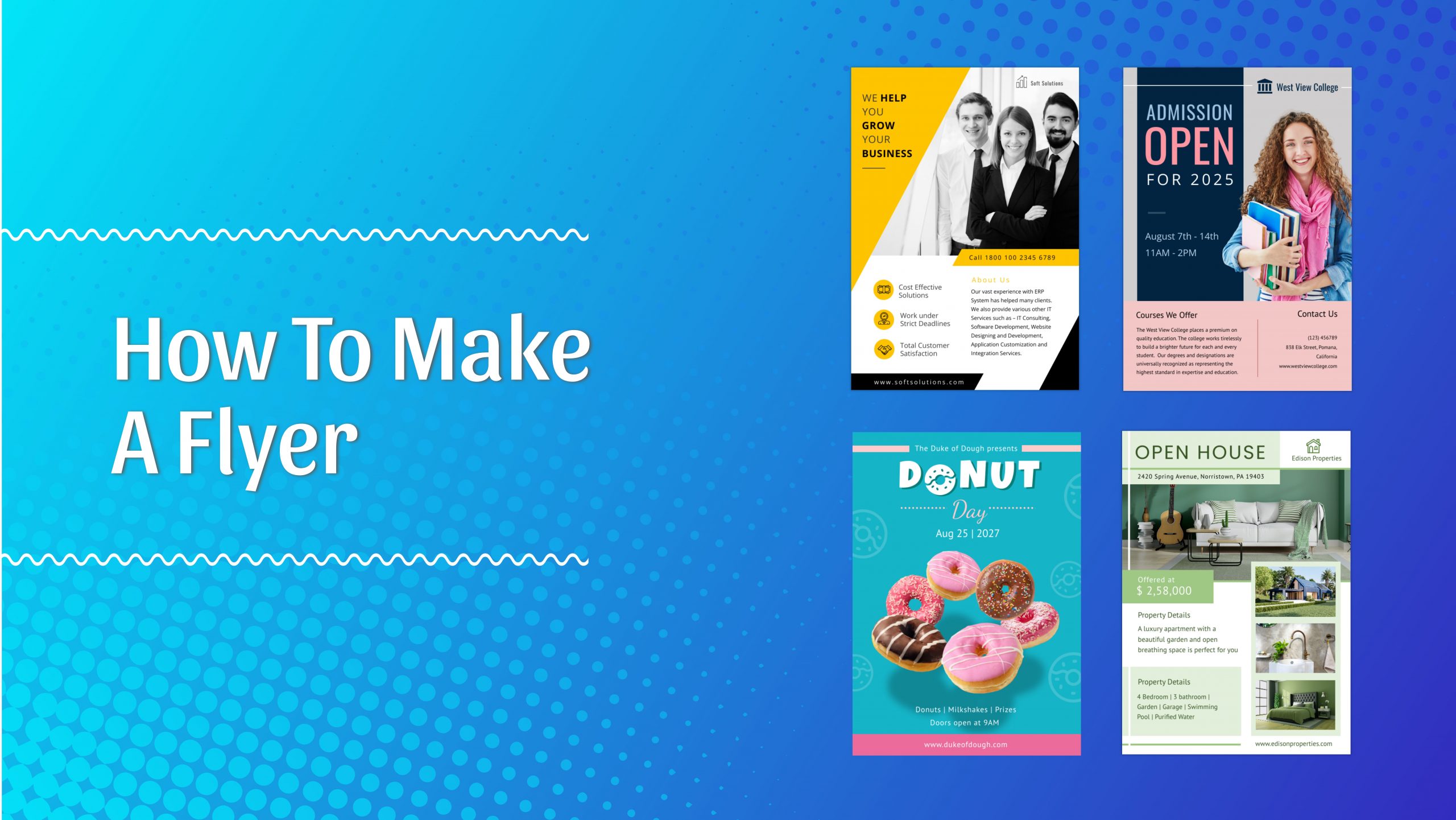 How to Make a Flyer Design Online: A Step-By-Step Guide

Last Updated Jun 19, 2023
You can never go wrong with flyers, whether getting the word out about your newly launched restaurant business, inviting applications to your institution, or making people aware of your home-tutoring service.
Even today, you can't afford to ignore this low-cost targeted tool in your marketing strategy.
If you're serious about impacting your business with flyers, pay attention to the design aspects.
I've compiled this step-by-step guide to Flyer design to help you create attention-grabbing flyers meant to accomplish the goals you desire. Also, I'll share relevant Flyer templates from our DocHipo library that will catch your attention and flood you with more design ideas.
I've divided the flyer design process into three phases – planning the entire flyer strategy, ideating the design, and executing it.
Let's get straight into the steps.
Planning Your Flyer Design
Before you jump into the design process, take some time to prepare a solid strategy for how you will design your flyer. It'll add a lot of clarity, and you'll be able to pay attention to every detail to create an impactful Flyer design.
Understand the Purpose
Figure out the ultimate goal of your marketing campaign and how the flyer will help you achieve that.
Your objective with the flyer could be anything like:
Building your brand awareness
Advertising your products or services
Promoting an event
Driving more sales etc
Don't try to achieve all your business goals with a single flyer – one objective at a time.
For example, the DocHipo Flyer template below intends to increase the number of attendees for the webinar by promoting it.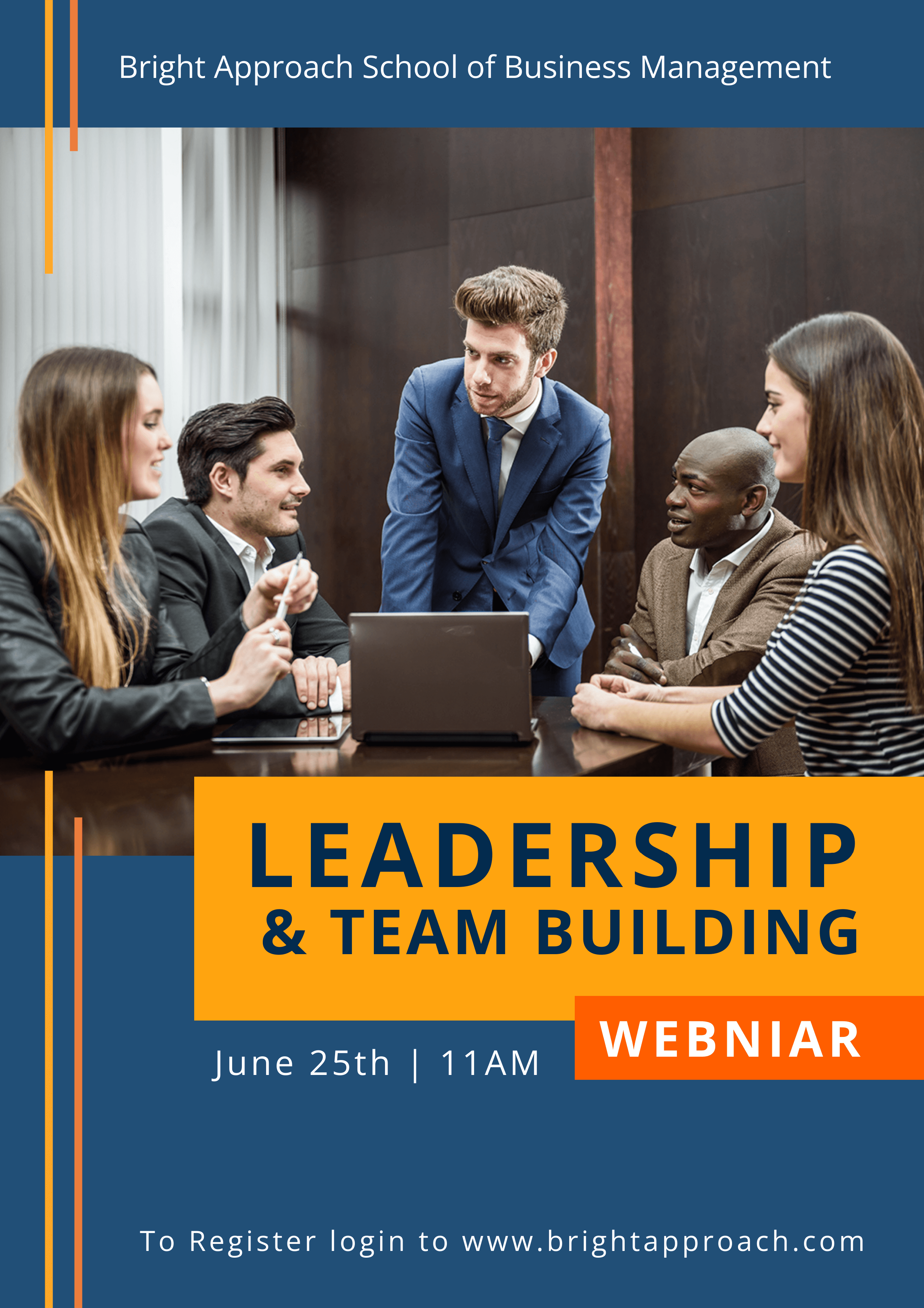 Get This Template and More
Once you're clear about the flyer's role in your campaign, move on to the next step.
Know Your Target Audience
Your flyer can't be for everyone. It's for a specific set of people. Once you clarify and know your target audience in and out, you'll be able to speak to them directly through your flyers.
Now, what do I mean by knowing them in and out?
Demographics like age, location, gender, occupation, etc
Psychographics like their lifestyle, interests, desires, thought processes, habits, attitudes, behaviors, etc
When you know what excites your target audience, you can incorporate those elements in content and imagery, and your flyer is bound to bring you results.
Also, if you're offering something exclusive, consider who'll benefit from it the most and distribute your flyer accordingly.
For example, you may want a formal and sophisticated look while creating business flyers like the one below.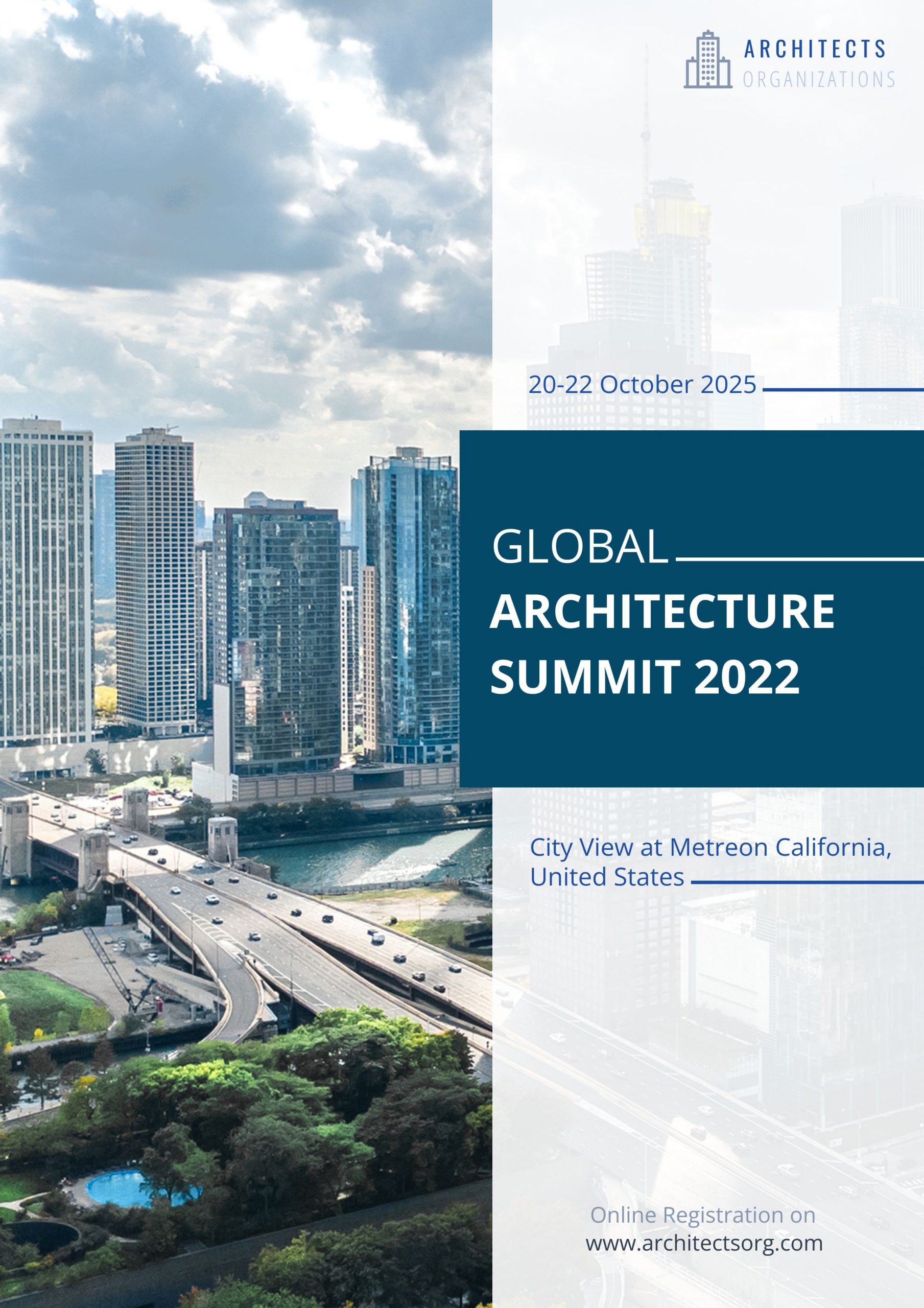 Get This Template and More
On the other hand, you can use bright, vibrant colors and give the Flyer design a playful look.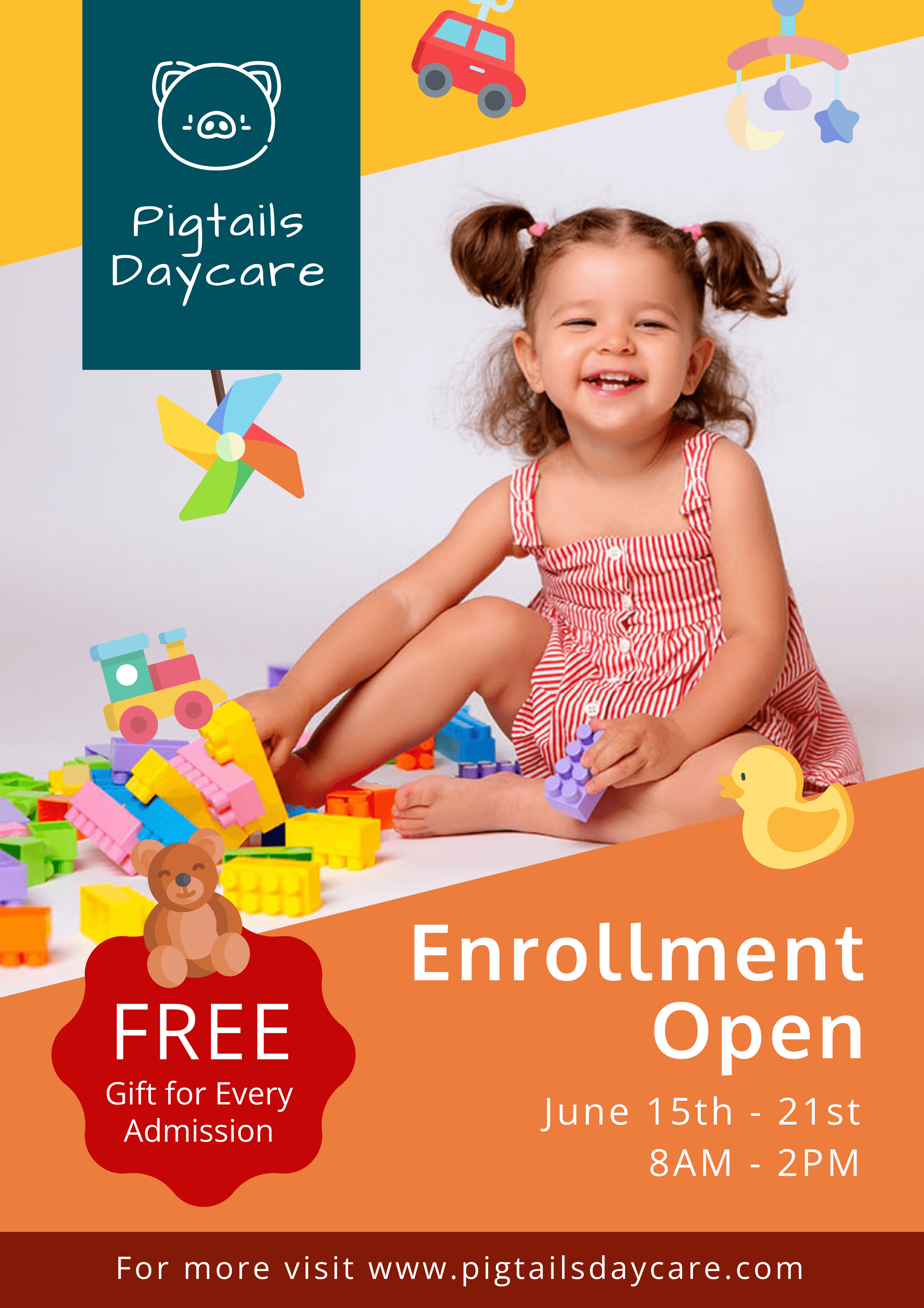 Get This Template and More
Think about the Key Message
What's your offer? What's that one important message you want to communicate?
Offer something precious to your target audience and present it with relevant design elements.
For example, look at the car wash Flyer template that crafted its irresistible offer through its catchy tagline, "WE ARE MOBILE, WE COME TO YOU."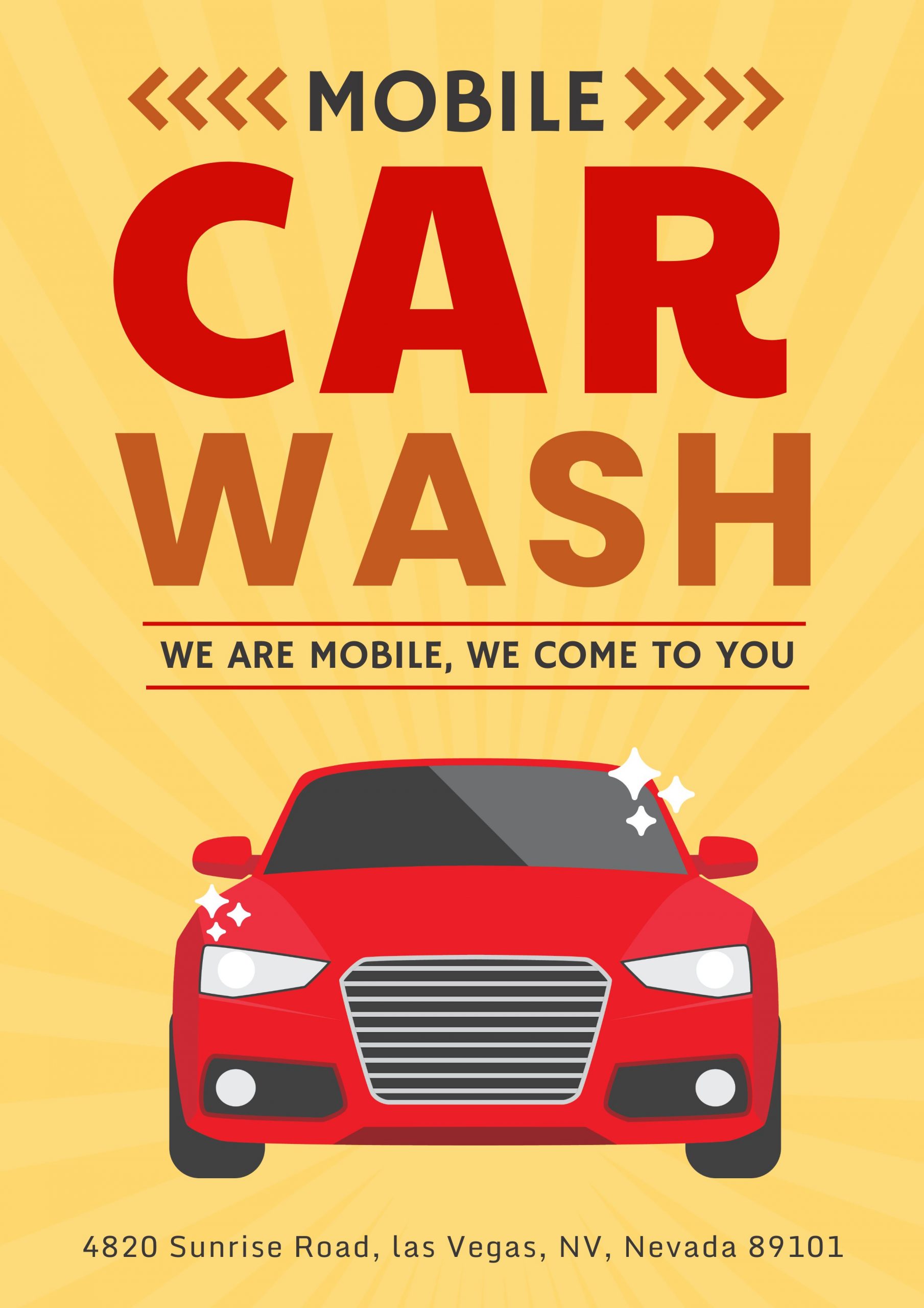 Get This Template and More
Plan Ahead Your Call To Action
After scanning your flyer, what action do you want your target audience to take?
No matter your ultimate objective, ensure they quickly understand what they are supposed to do next. For example, should they need to arrive at your mentioned location on a specific date? Visit your website? etc.
Strategize Your Flyer Distribution well ahead
Plan how you're going to distribute your flyers, as that might impact some aspects of your flyer design. You can distribute flyers in person on the street, pin them to bulletin boards or share them electronically.
Ideate the Flyer Design
So, now that you have your Flyer design strategy in place let's talk about how you can plan the design. In this step, we'll dive deeper into the content and design aspects of the flyer. Doing so well ahead will smoothen your design process and save time later.
Color Choices
While making design-related choices, keep in mind that they need to align with your
Brand
Industry and
Target audience
If your flyer aims at increasing your brand awareness, go for your brand colors. And if you are at the initial stage of your business and struggling with brand colors, check out How to Pick Colors For Your Brand.
Otherwise, think about colors that will reinforce your flyer's key message.
Choose colors that will evoke certain emotions or feelings in your target audience. The feeling could be hunger, experiencing something luxurious, passion for enhancing knowledge, etc.
Leverage Color Psychology to create an impact with your flyer.
Here's a Flyer Template from DocHipo, where the use of subtle colors makes the whole Flyer design look so elegant.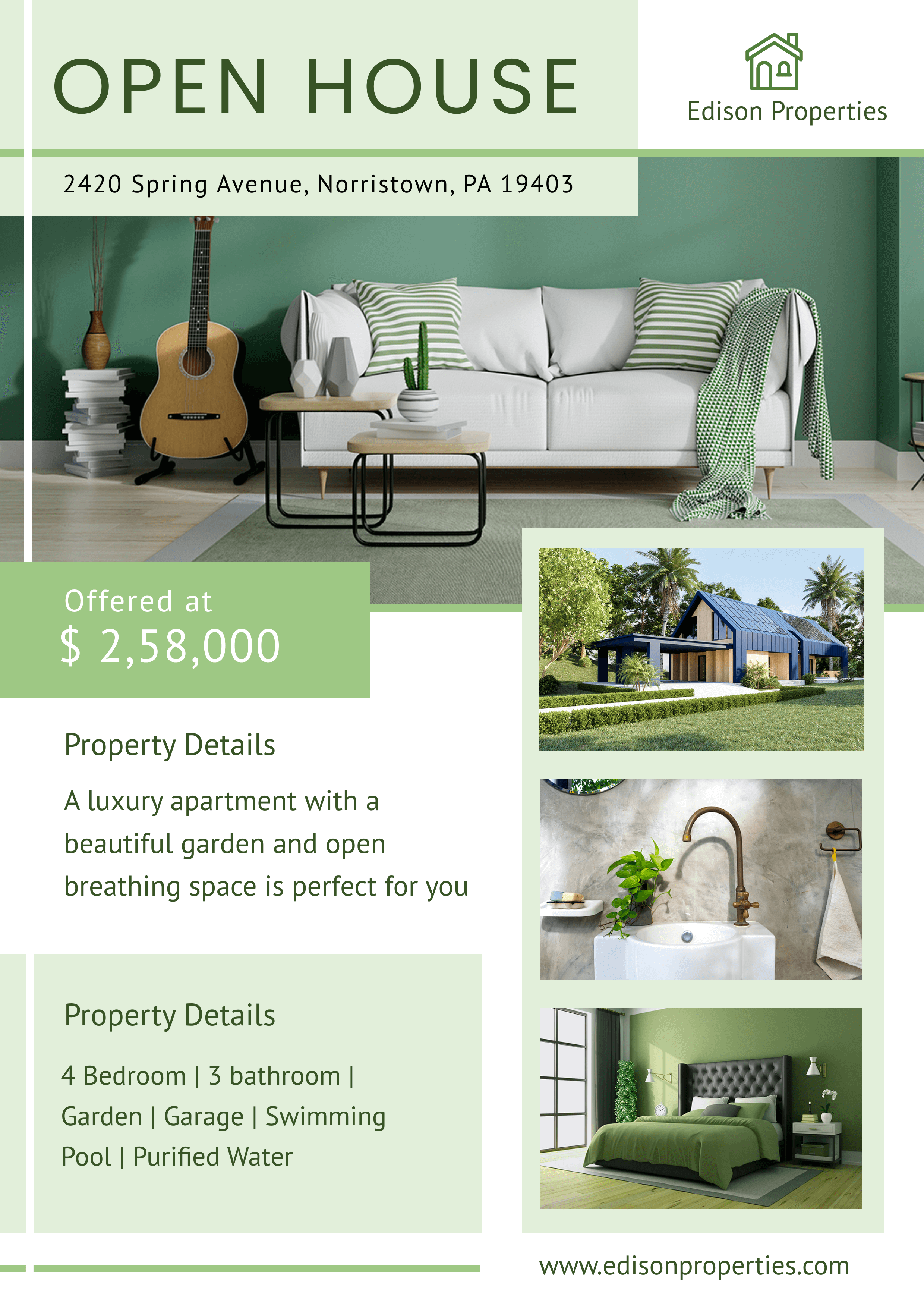 Get This Template and More
You can also rock with different shades of a single color, just like in the following car wash Flyer template.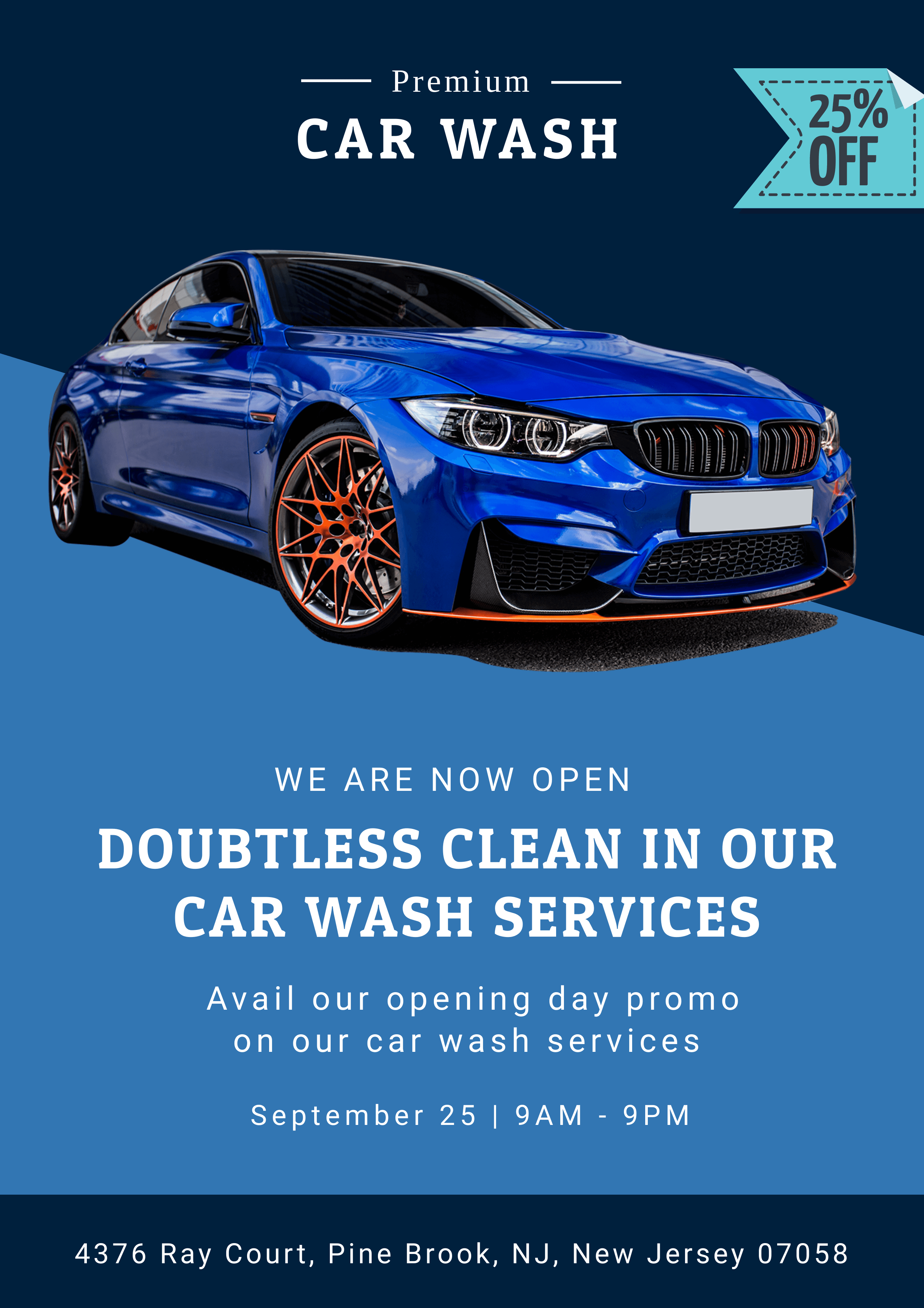 Get This Template and More
Note Down the Brand Identity Elements that Need to be Highlighted
If your target audience is already aware of your business or brand, they should readily recognize you seeing the flyer.
And how will you do it?
By incorporating some aspects of your brand.
What are those elements?
The elements are logo, catchy tagline, imagery pattern, etc., that are unique to your brand.
Observe how the placement of the logo goes well with the overall Flyer design.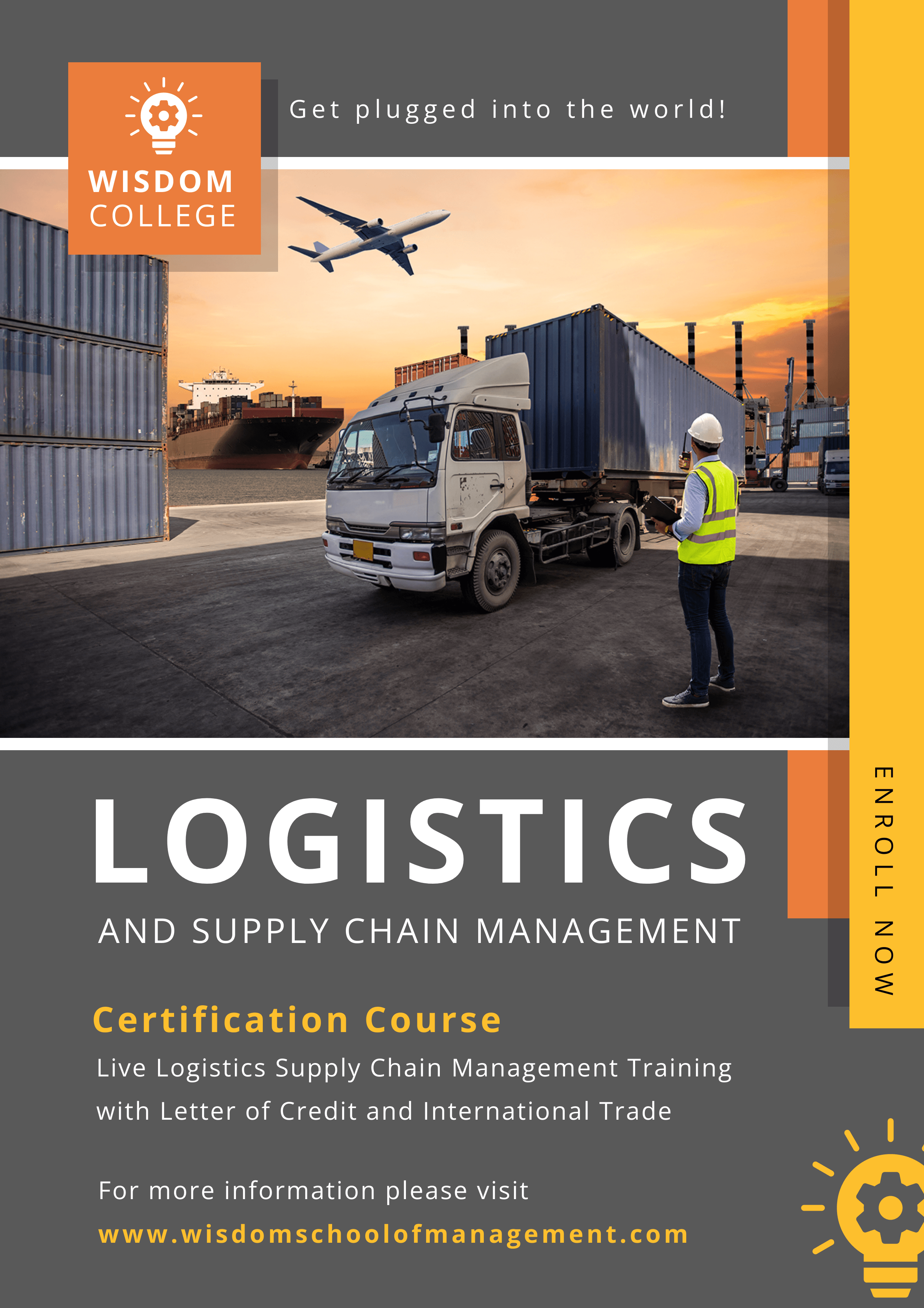 Get This Template and More
Dive Deep into the Kind of Imagery You Want to Add
What kind of style speaks for your brand?
Premium quality images of the product you offer can catch people's attention and make them go "wow!" Otherwise, if you're not essentially promoting your own product, will you for stock images?
Look at how the high-resolution image from the DocHipo library enhanced the beauty of the whole Flyer design.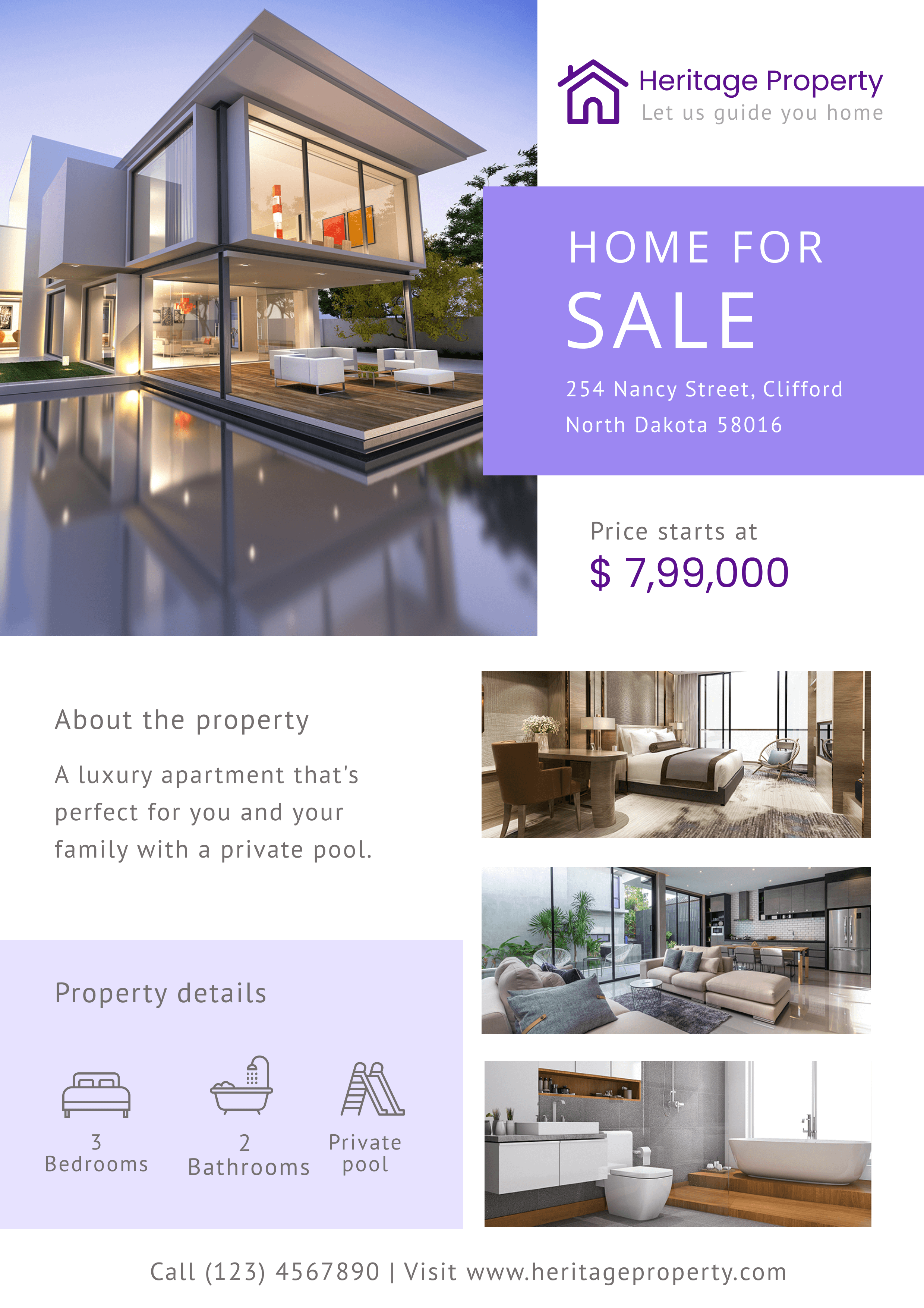 Get This Template and More
Don't forget to consider other graphic elements like illustrations, icons, etc.
Look at the beautiful and charming illustrations in the following corporate Flyer template.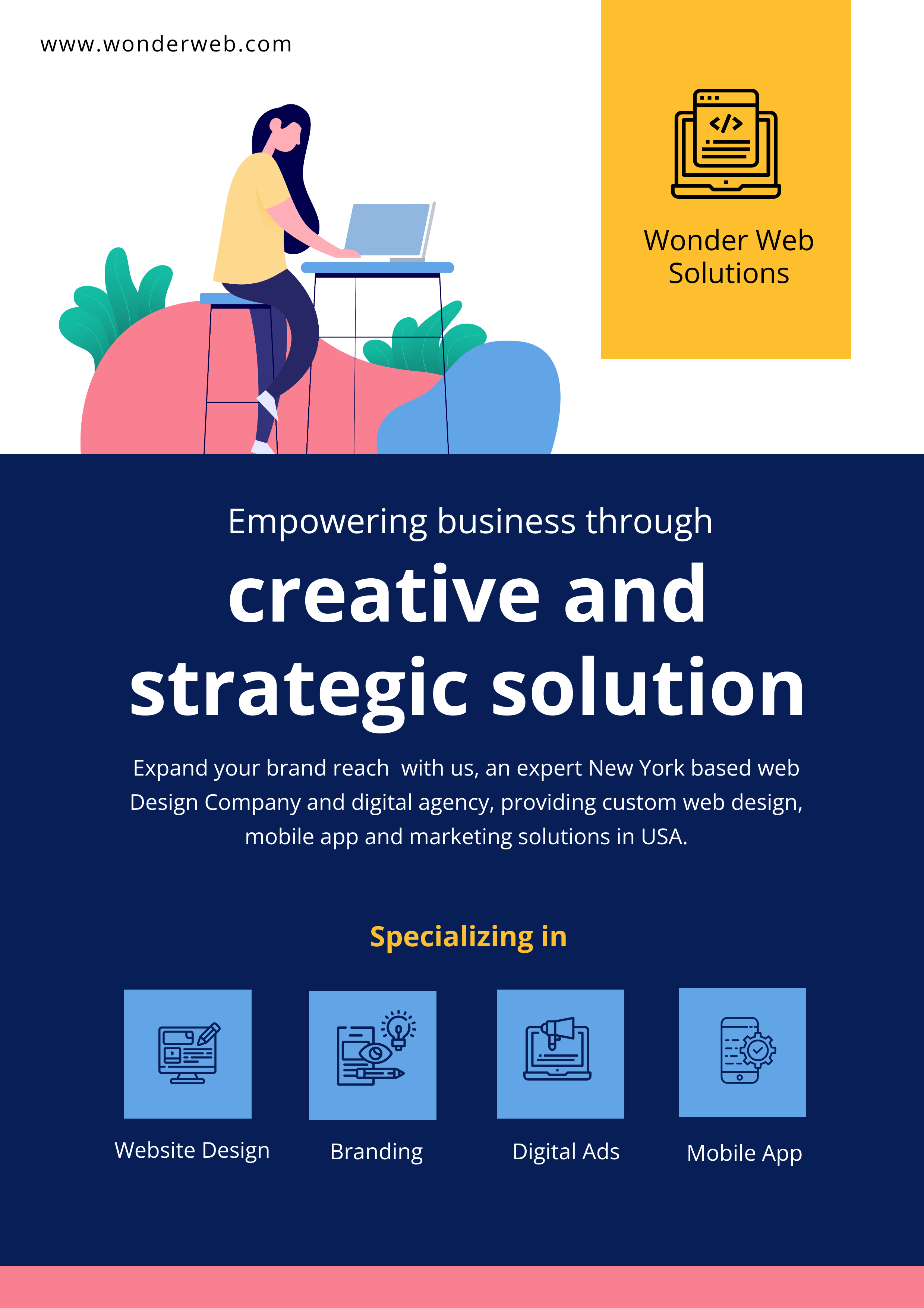 Get This Template and More
Similarly, look at the Illustrations of human figures working diligently to provide their promised service.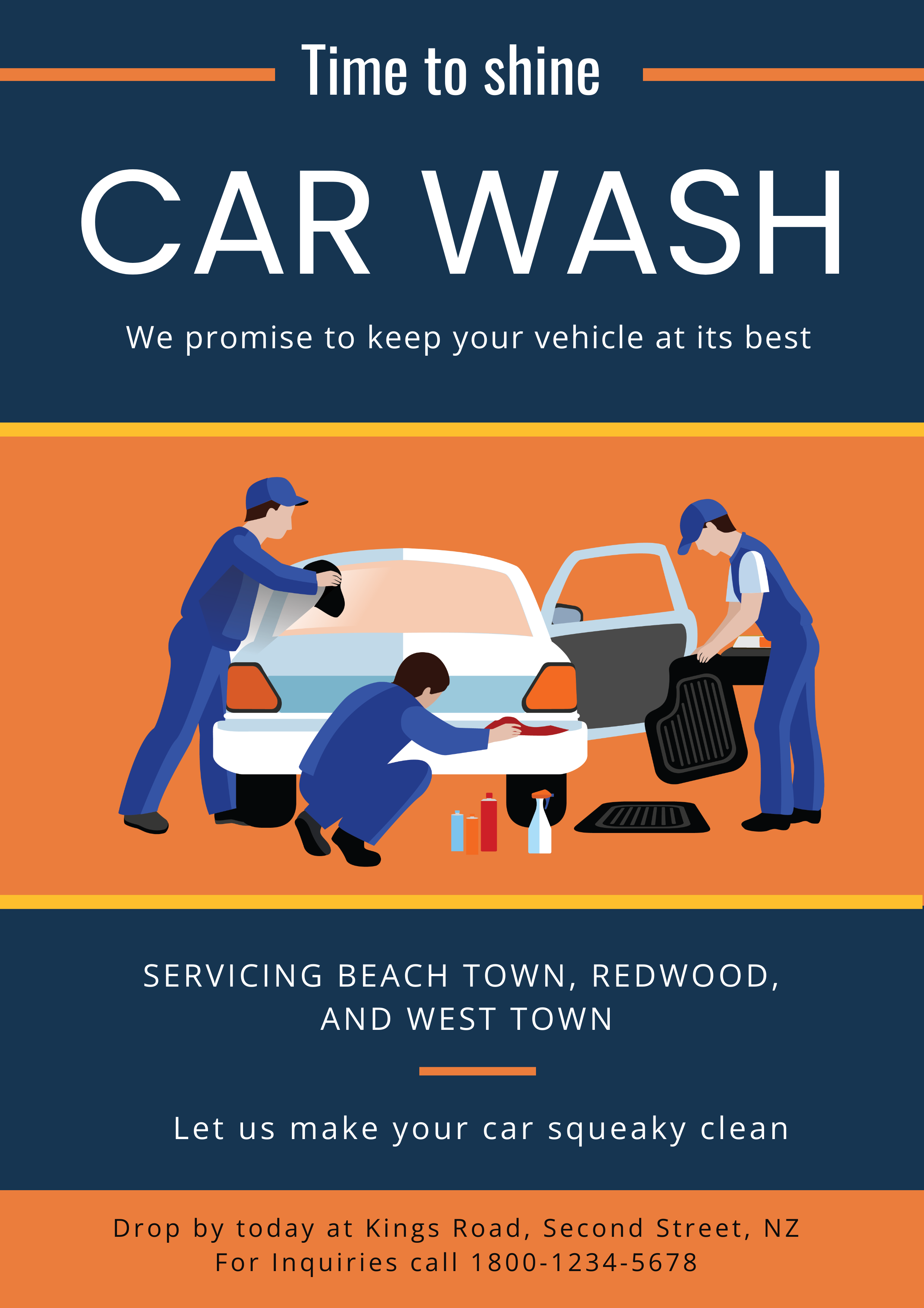 Get This Template and More
Brainstorm the Copy of Your Flyer Design
Design and copy can't be separated from each other. So, it's time to brainstorm the powerful copy that'll go into your Flyer design. Your thoughtfully crafted words should feel welcoming to your target readers. Convey the key message that you decided on in the earlier steps persuasively so that your target audience can't resist taking the next step you want them to take.
Consider the following while crafting the copy:
Concise and Meaningful:
Don't confuse or overwhelm your audience with too much information. Add just the necessary texts that make your target people excited.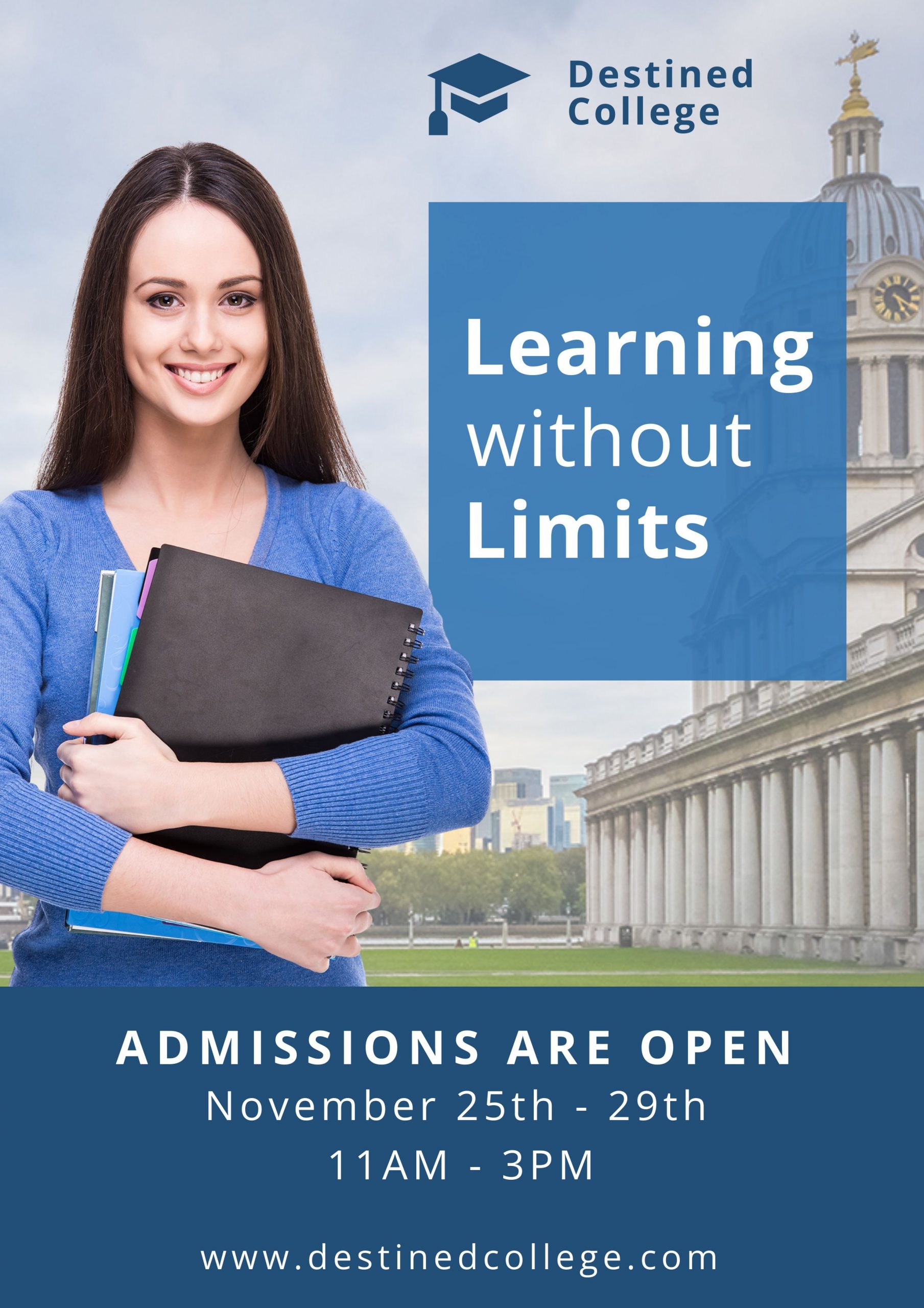 Get This Template and More
As you can see, there's no unnecessary information overloading in the Flyer design Template above. Instead, it's a neat and elegant design with a straightforward message.
If you have a lot to say through your flyer, add the texts to the design creatively.
I love the below DocHipo Flyer templates with such a beautiful design; the texts don't feel overwhelming.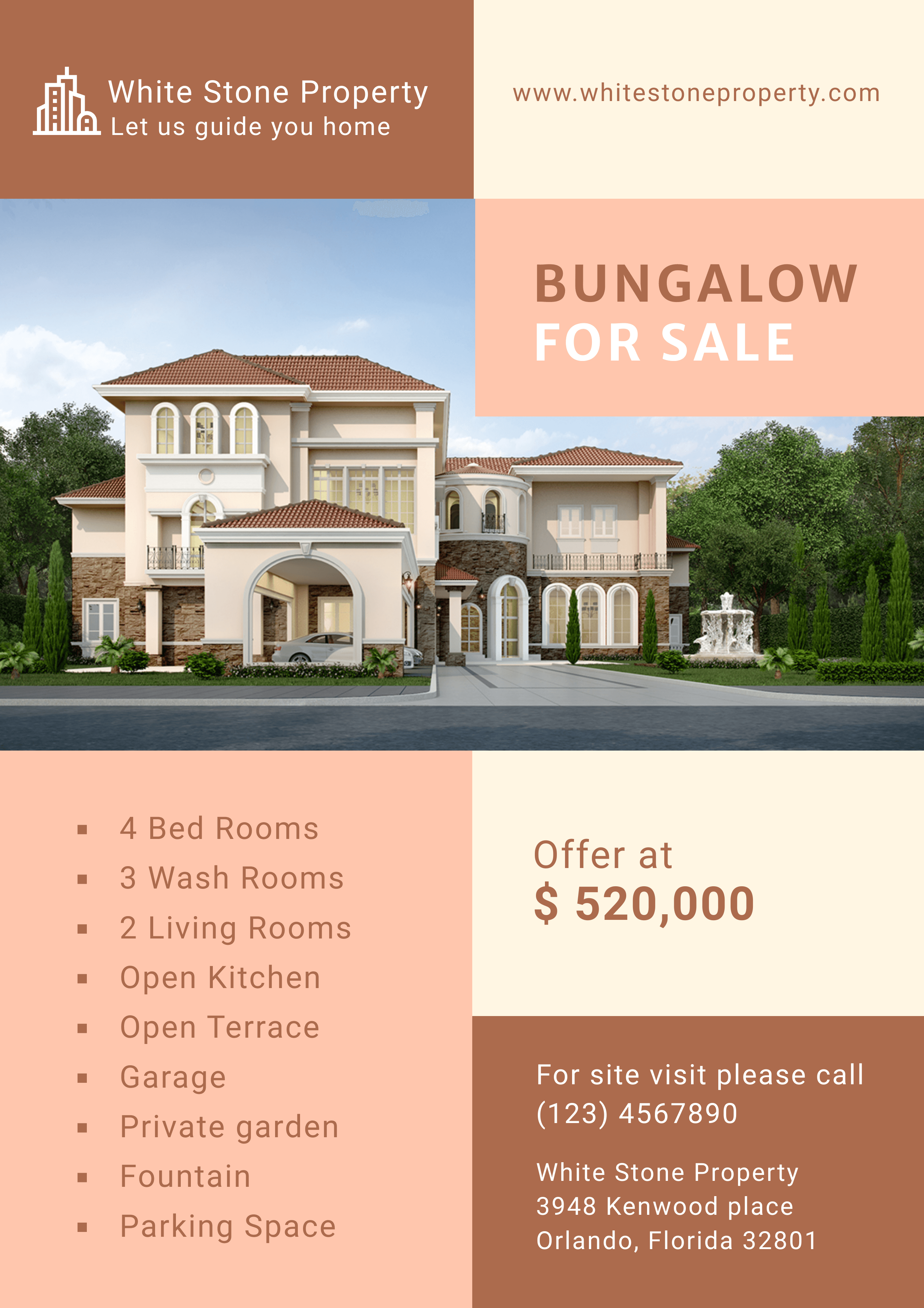 Get This Template and More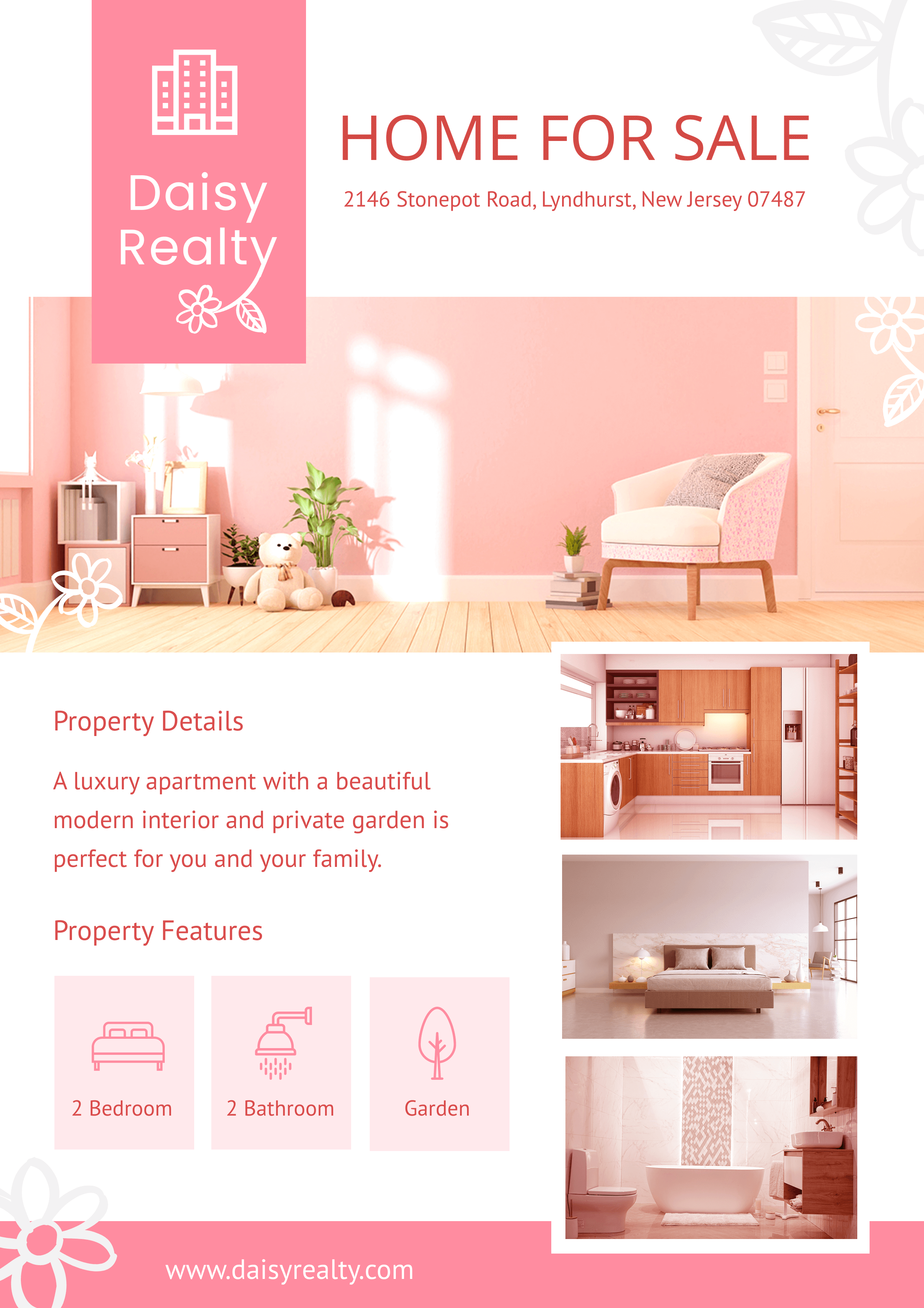 Get This Template and More
Catchy Title
Craft attention-grabbing titles that make target readers curious to know more. Then add additional information that your target audience needs to know.
Here are back-to-back three examples for you with catchy headlines.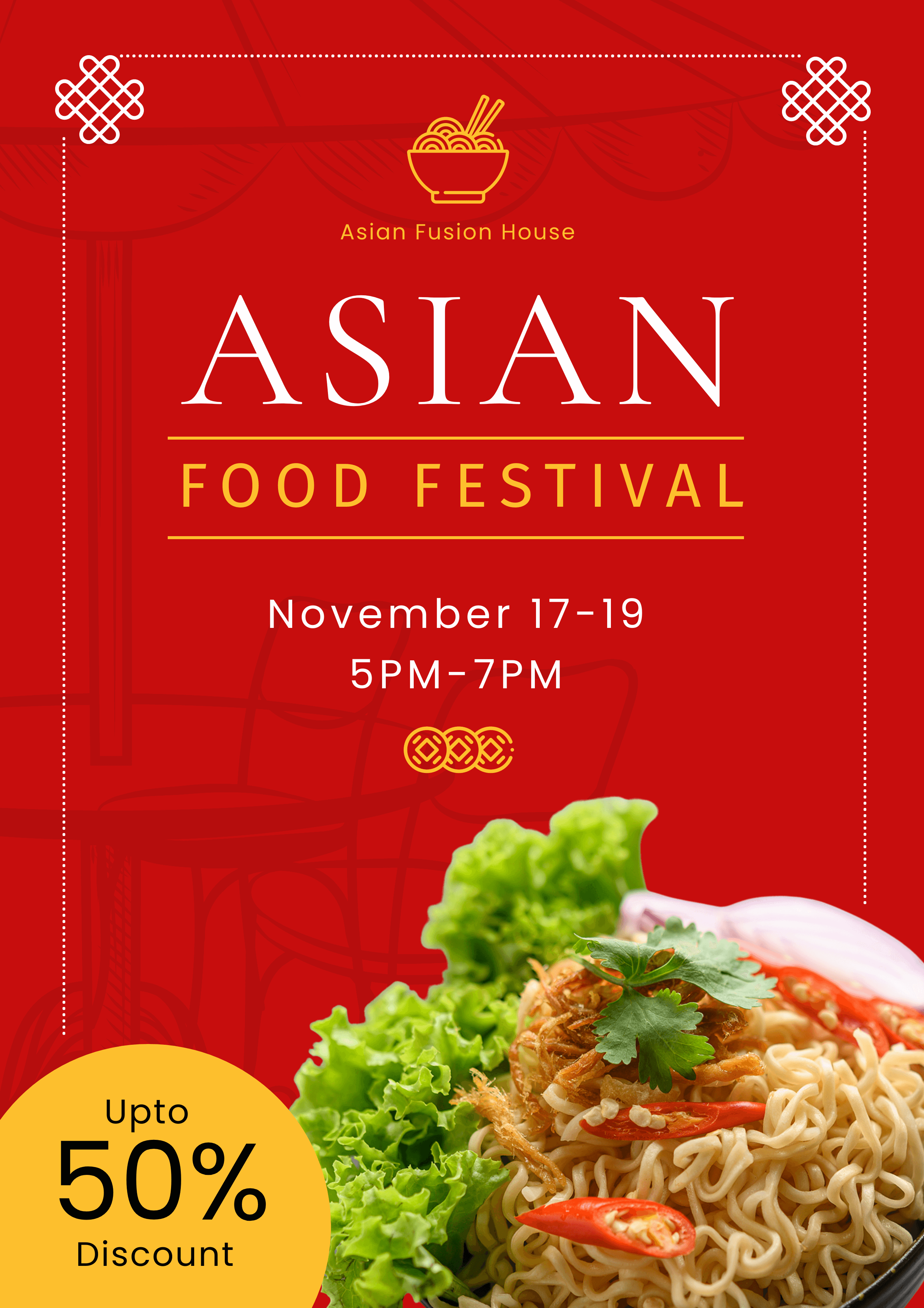 Get This Template and More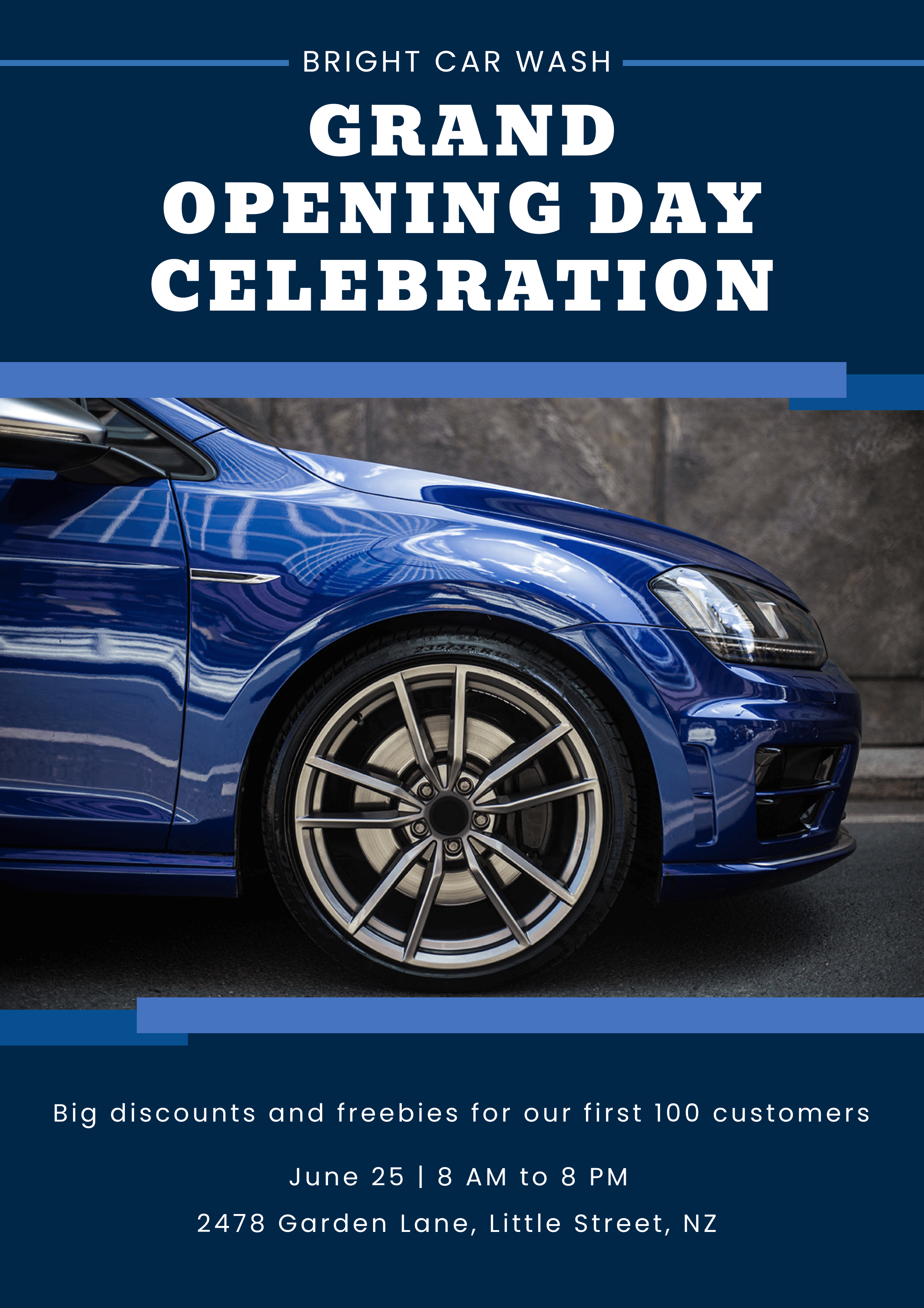 Get This Template and More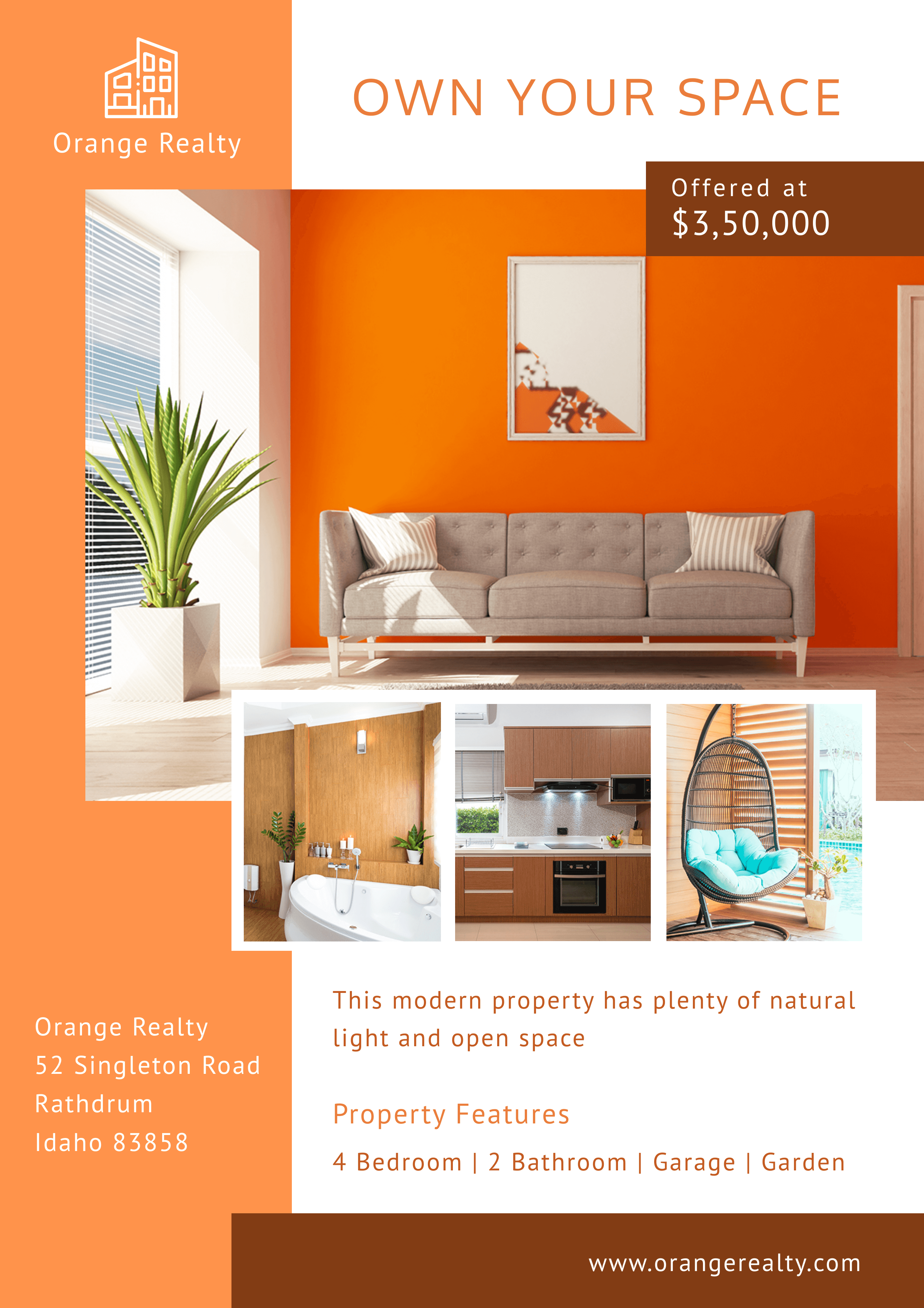 Get This Template and More
Highlight Vital Information
Are you offering any special offers or discounts etc.? Highlight this information creatively to intrigue your target audience to take action.
I love how creatively the following DocHipo Flyer template highlighted the anniversary offer.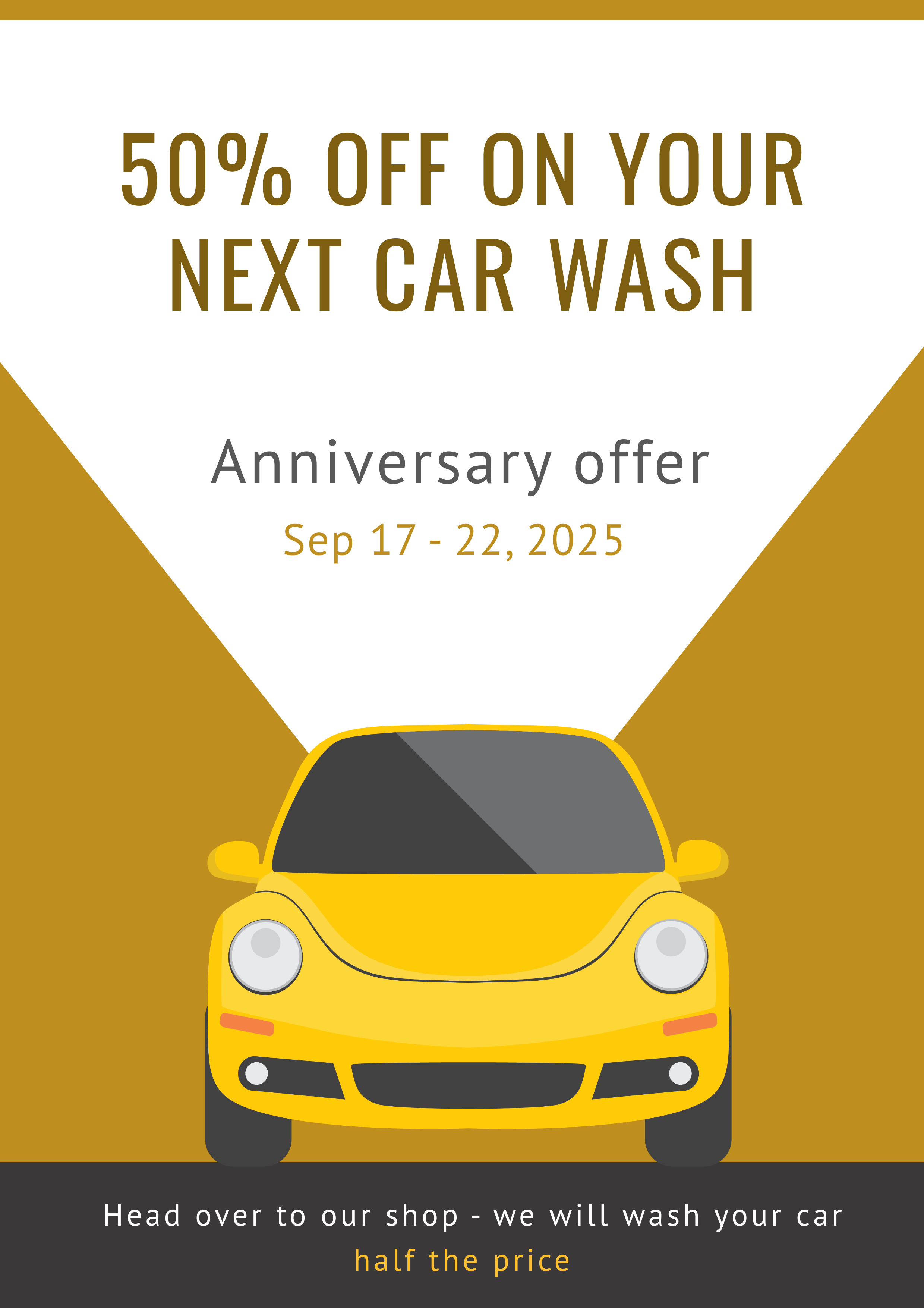 Get This Template and More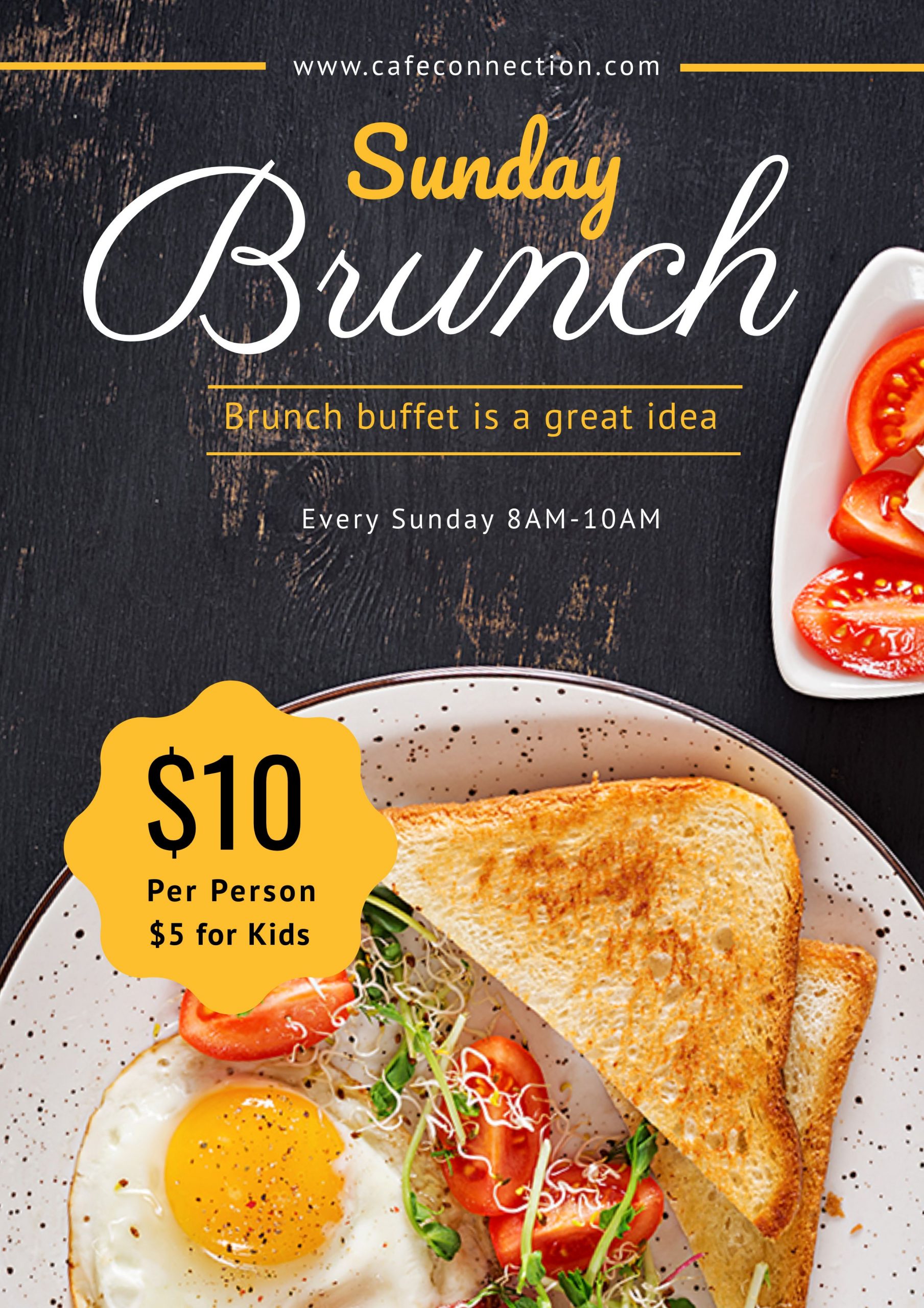 Get This Template and More
Visual Hierarchy
Visual hierarchy means placing all the design elements in the order of vitality to ensure your viewer looks at the most important information first.
For example, observe the visual hierarchy in the DocHipo Flyer templates below.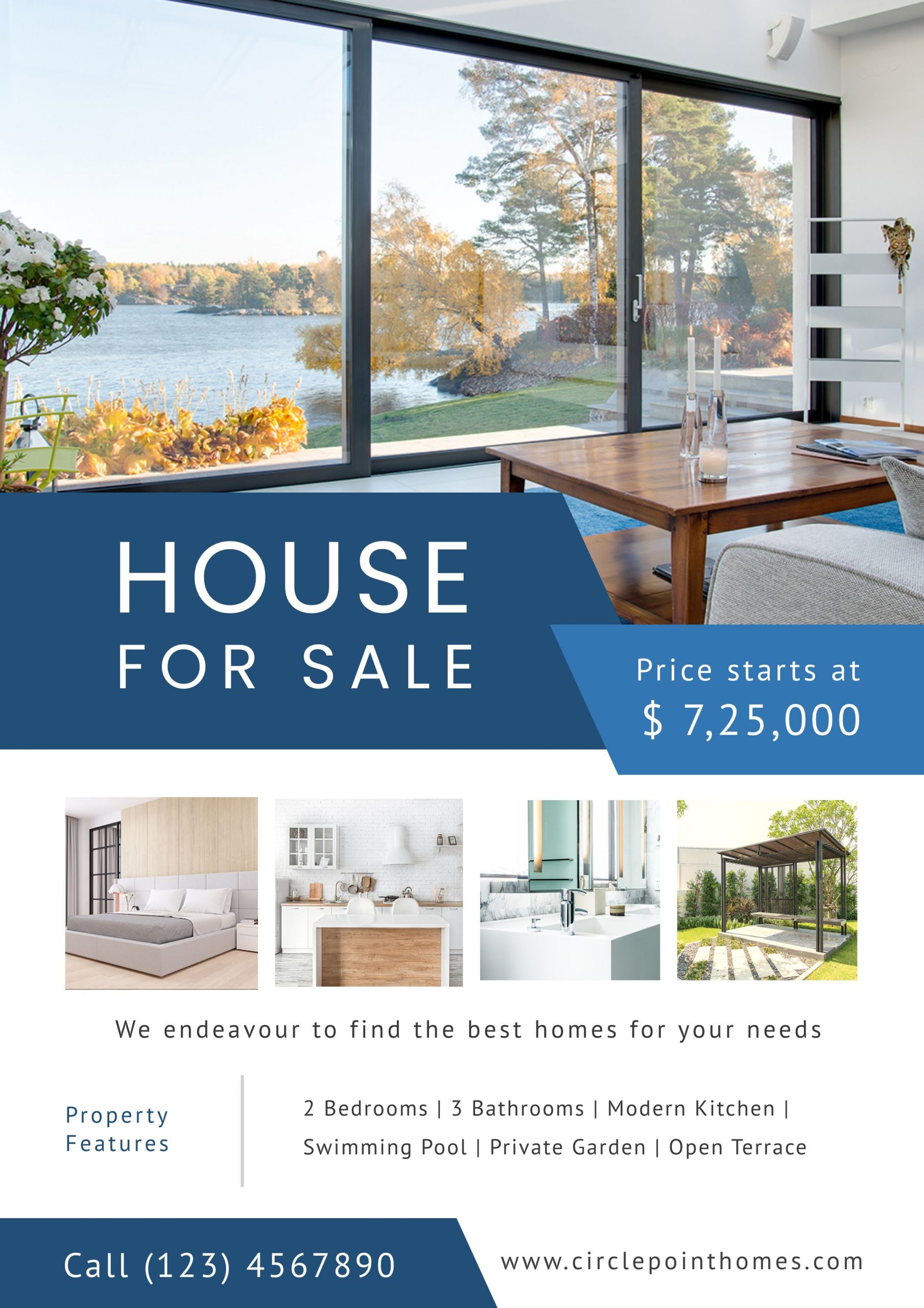 Get This Template and More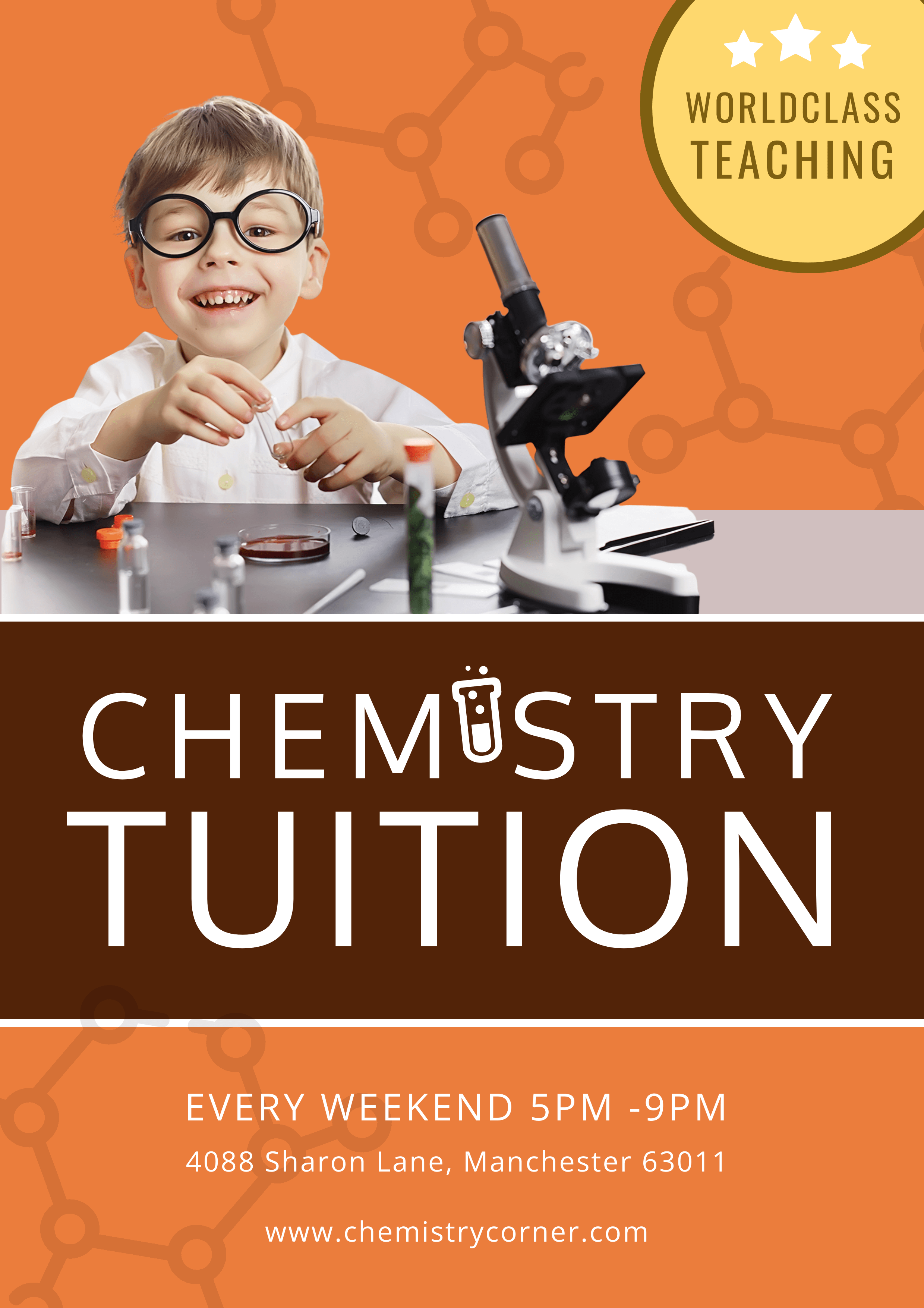 Get This Template and More
Further Reading
Creating Your Flyer Design
Finally, we've landed in the execution phase of the Flyer design process.
Find Flyer Design Inspiration
You have already planned and ideated the design, but still, you may need ideas in specific design aspects. Here are the links to Flyer design guides and templates covering specific industries to make it convenient for you.
What should you observe in other attractive Flyer designs?
Layout
Images other graphics used
Photo effects
Color scheme
Font pairings and text effects
Design pattern etc
Start with a Flyer Template
Templates provide you with a solid foundation making the design process faster. DocHipo's Free Online Flyer Maker gives you access to various eye-catching templates designed by professionals. You can easily and efficiently implement all the details discussed above with its design widgets and the drag-and-drop editor.
Check out The Ultimate Guide to Using the DocHipo Editor to customize your Flyer design.
Watch the video below to learn how to download your design once done.
Wrapping Up
Now with your pre-built strategy, content, design ideas, and DocHipo in hand, you're all set to make a flyer you desire. Sign up to DocHipo for free to start your Flyer design journey today. No matter which industry you are in, you'll be equipped with all the design assets you'll ever need to create a flyer that brings you the results you deserve.
FAQ
What is a flyer design and why is it important?
A flyer is a cost-effective one-sheet advertisement tool for promoting a brand's products or services. Flyer design is important because it attracts the audience's attention, quickly communicates a message aiming at making them take a desired action.
Can I make a flyer design online without any design skills?
You can make a flyer design online with DocHipo's flyer maker even without prior graphic design experience. First, explore all the flyer templates and choose the one that closely aligns with your need. Next, edit each design aspect, such as title, message, imagery, color schemes, call to action, etc., to reflect your brand.