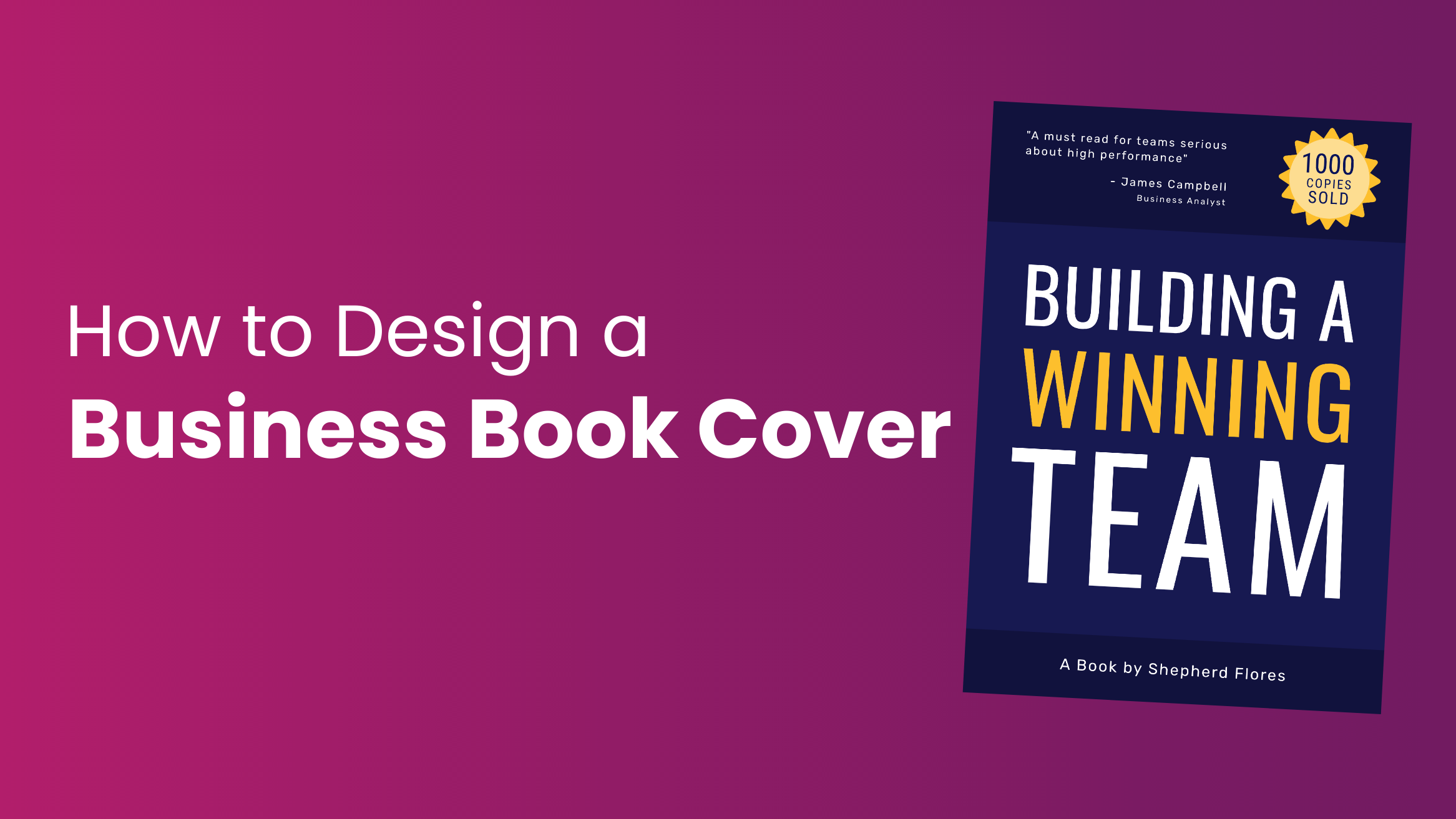 How to Design a Business Book Cover

Last Updated May 28, 2023
How often have you encountered the idiom "Don't Judge A Book By Its Cover"? I'd probably be a millionaire if I had a dollar for each time I hear the same. And I guess that's the case with you too. Though the cover of a book can not define its worth, the first impression matters when grabbing readers' attention. That's where book cover design comes in the show.
If we look at the statistics, book cover design can increase book visibility by more than 50%. Hence, you must accentuate the book cover as much as the content inside it.
When it comes to a business book, you can not ignore any aspect, from writing and editing to designing and publishing. Business book readers are primarily Entrepreneurs, CEOs, Managers, Marketers, and other business people. Therefore, your business book cover must look professional while pleasing your readers' eyes. Thus, making it challenging for you to design a business book cover.
Nevertheless, you shouldn't worry about your business book cover design while we are here. This article will show you how to design a business book cover easily with DocHipo. The wide range of free business book cover templates in DocHipo is enough to create a best-selling book cover.
But before we jump into business book cover design, let's look at the importance of book cover design.
The Importance of Book Cover Design
Statistics revealed that the global book publishers market is expected to grow from $92.68 billion in 2021 to $104.21 billion in 2025. Furthermore, each year more than 2.2 Million books get published on average. Hence, if you don't want your book to get lost in the pile of those million books, you must design the book cover mindfully.
Here are the points to show you the importance of book cover design.
Promotes Your Book
The most crucial role of your book cover is to serve as a strong marketing tool. A great book cover design will trigger potential customers to buy your book from anywhere they see it. Whenever a reader comes across a well-designed book cover, it convinces them to assume that the content inside the book should be as good as the design. You'll also use your book cover across all your social media pages and other websites to promote your book. Hence, the book cover design serves as the salesperson for your book.
Attracts The Right Audience
Every writer knows their target audience. Different audiences love different genres of books. For example, people who love reading science fiction have different tastes than people who love reading romance. Here your target audience is the people who love reading business books. So, your book cover design should represent the genre perfectly. The book cover is the only tool to communicate with your audience and persuade them to read your book.
Gives A Glimpse About The Book
The primary objective of designing your book cover is to attract as many readers as possible. Giving your readers a glimpse of your book is one of the best ways to attract them. Book cover design lets you do that in a more attractive manner and without revealing too much.
Helps Build A Brand
Your overall book cover design that includes your selection of colors, fonts, images, and other design elements can help you create a picture in your readers' minds. This is extremely important if you work on a series of books. Create an author brand with awesomely designed book covers and keep the ball rolling.
Business Book Cover Design Ideas and Best Practices
As you know the ins and outs of your book, it'll be best if you reflect your experience, ideas, and authority in the book cover yourself.
If you're designing on an author's behalf, get to know him and the context of the book. Here are some critical business book cover design ideas to make it easier for you.
Gather Business Book Cover Designs for Ideas and Inspiration
Research successful book covers in your genre and save them. Observe each cover's design elements – front, back, spine, layout, images, fonts, etc. Analyze and take note of things like:
What made you want to open a book?
Which part of the Book Cover did you notice first?
Which aroused your curiosity to read what's inside?
How did the designers use an illustration to convey the book's message?
What did you like and didn't like in a cover?
Having a handful of successful book cover designs will accelerate your design process as you'll have your ideas ready, and you can make tested and proven design methods. Not all designs will work for every book, but at least you'll have a lot of design ideas to start experimenting with. Then eventually, you'll come up with your unique, memorable Business Book Cover design.
For example, I loved how the illustrated man elevates the letter 'V,' providing meaning to the book's context.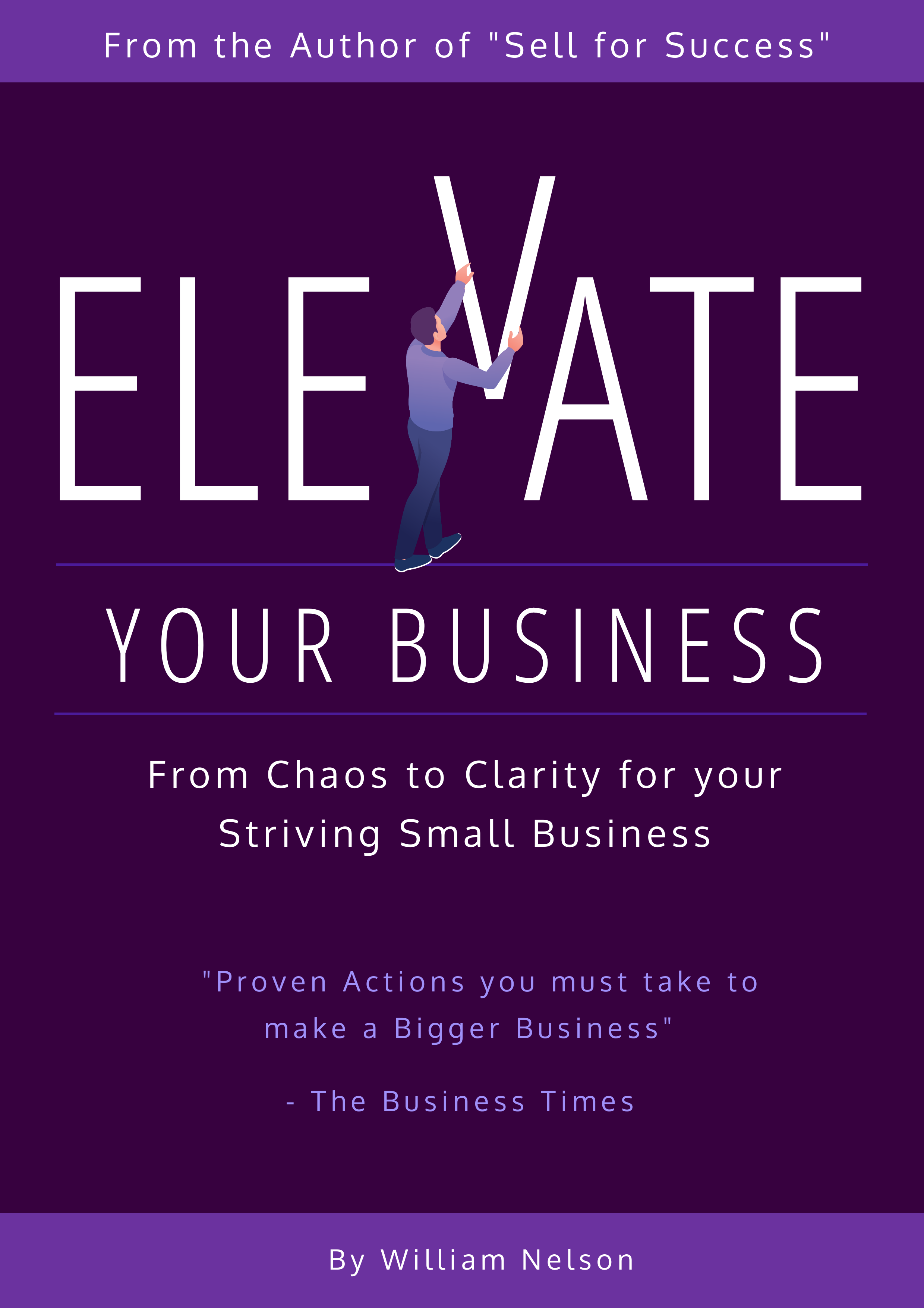 Get This Template and More
Structure Your Book Cover Layout with The Key Information
A book cover must communicate the whole book's theme, tone, mood, and vibe. A book written in a serious tone shouldn't have funny or not-so-serious visuals.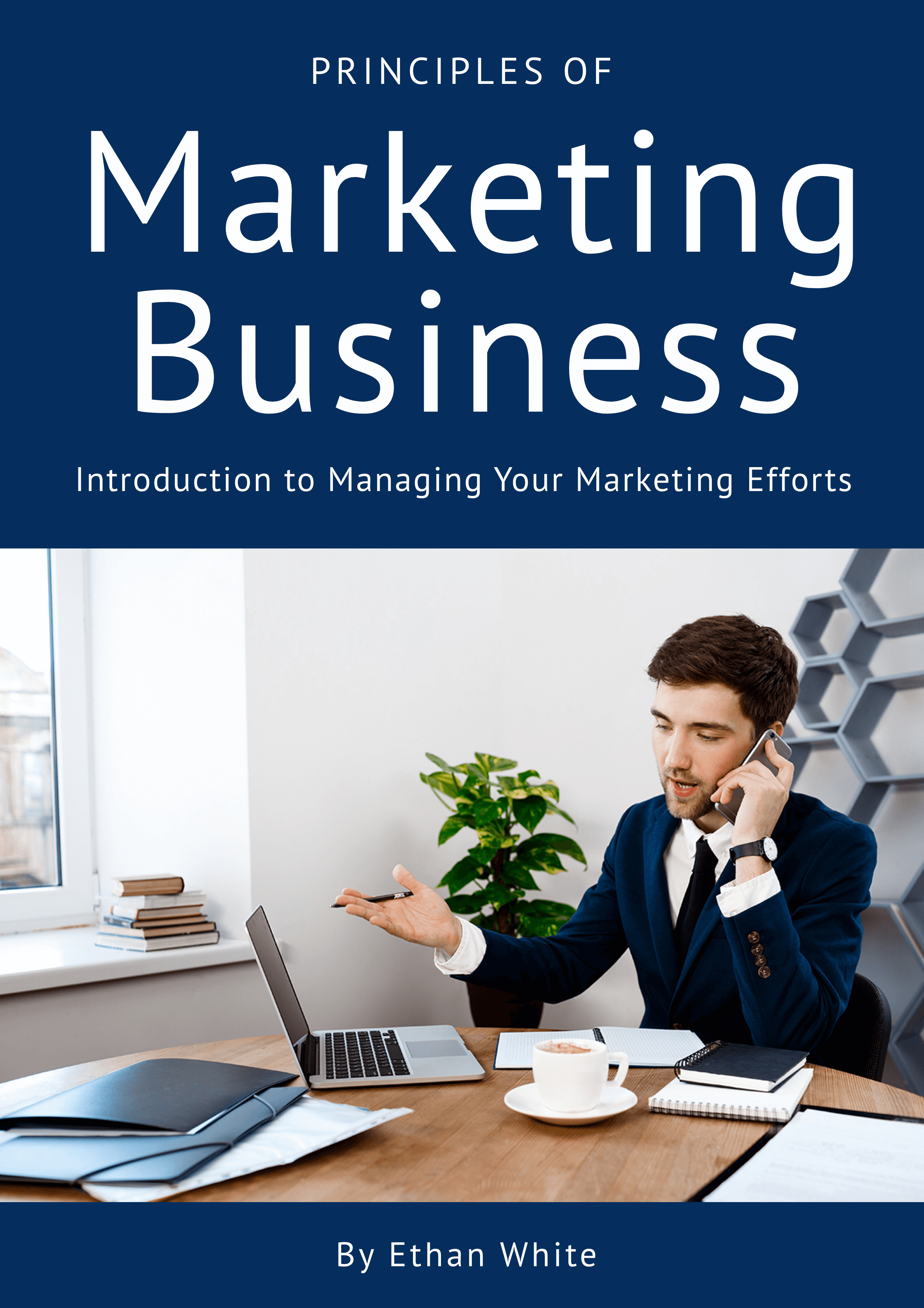 Get This Template and More
If you've taught the business topic in your book in a friendly style by adding a little bit of fun, then add an image or illustration to match the mood.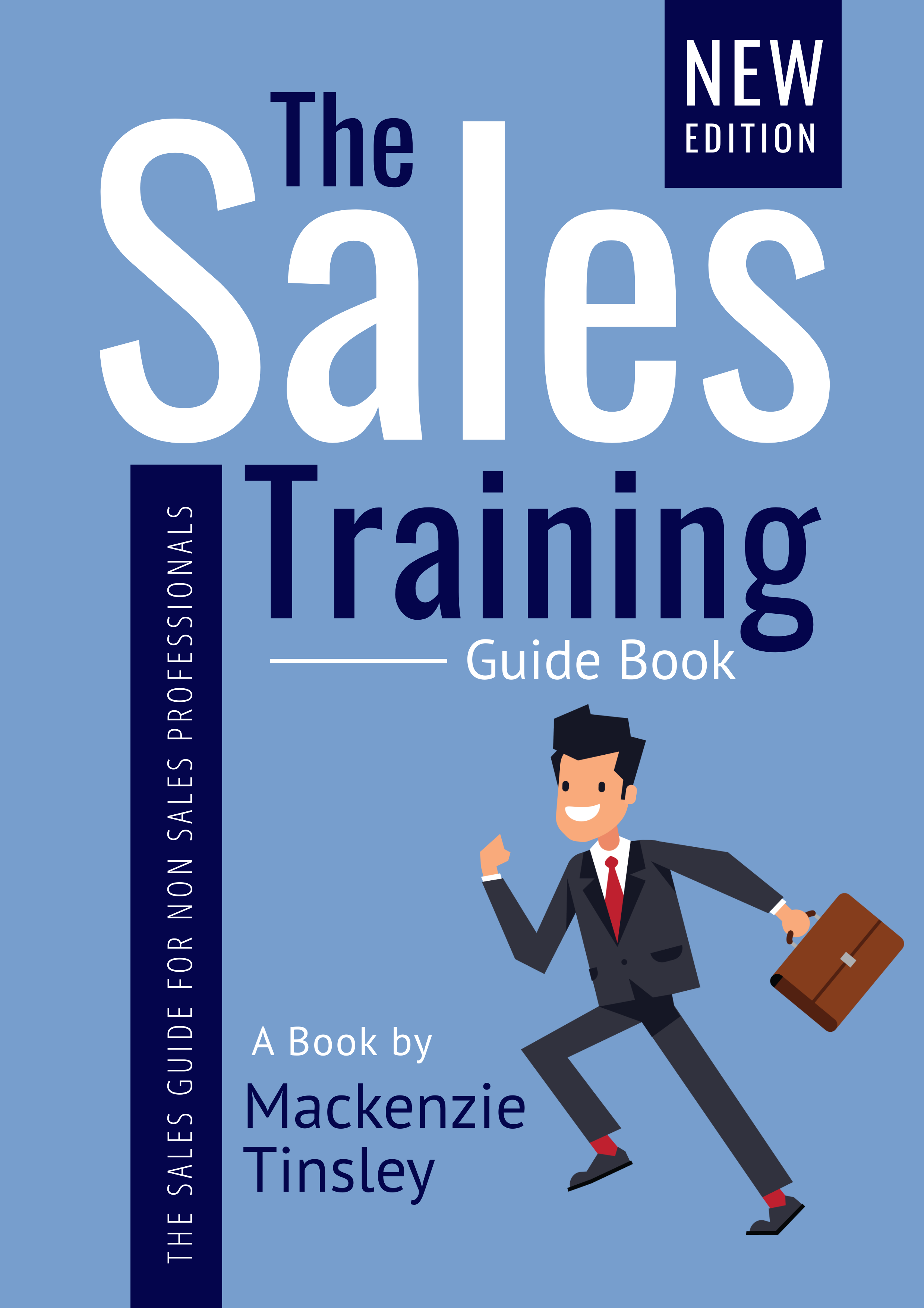 Get This Template and More
After analyzing the book's theme, incorporate key design elements like illustration, image, etc., in your business book cover layout to convey the same. Then structure how you would like to combine and position the core layout elements – book title, author's name, background, the imagery. Additionally, you can add a subtitle, a brief description or quotation, and publishing details. Don't get tempted to overcrowd it with too much information.
As you can see, the business book cover design template below has a quote, a title, the author's name, the number of copies sold, and simple background with different shades of blue.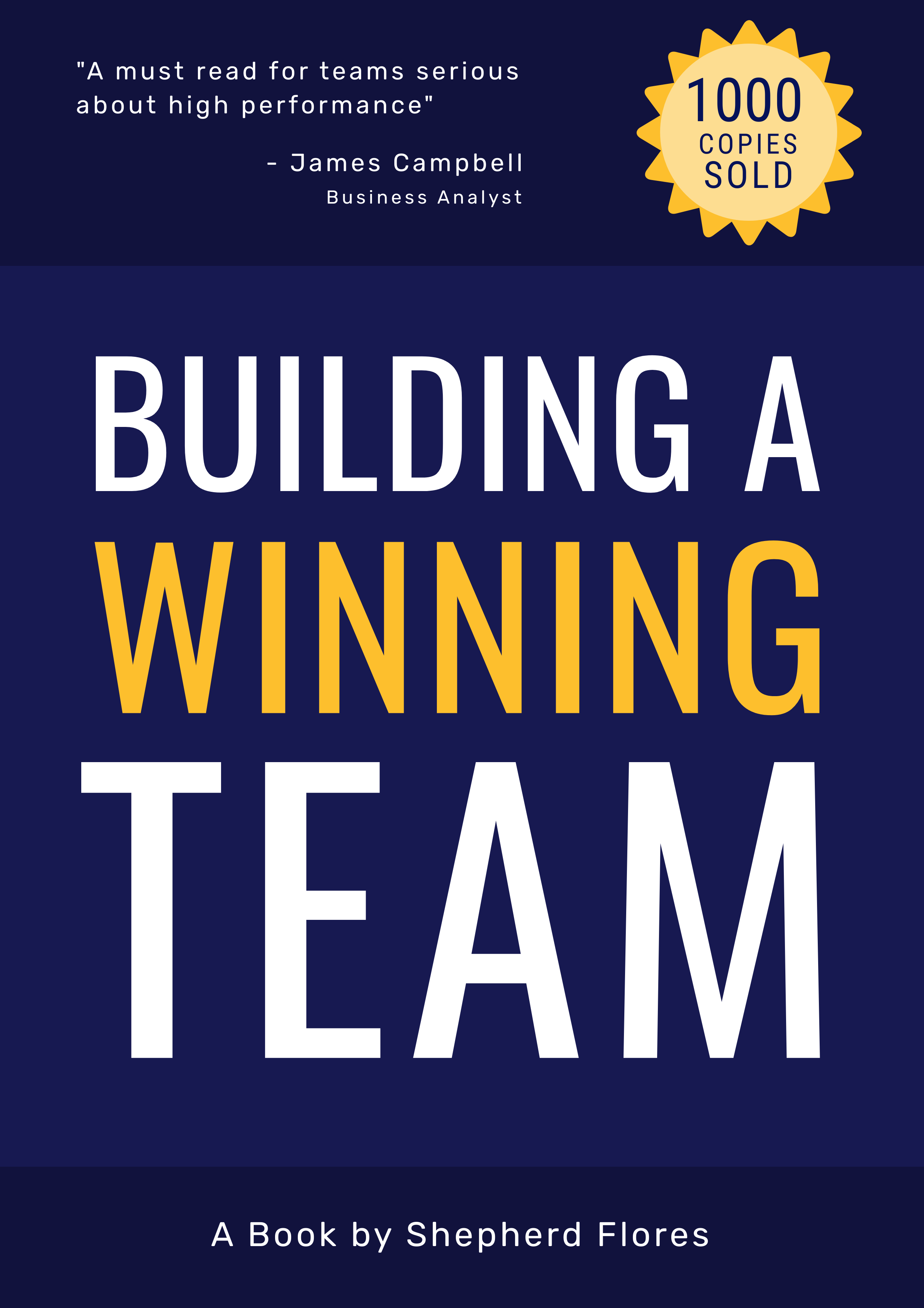 Get This Template and More
Choose Fonts Carefully
Though you will have to put your hard work into writing the title, subtitle, and other texts for your book cover, selecting the wrong fonts is a sure way to mediocrity for those eye-catching texts. To bring life to those texts, you must choose the typeface wisely.
However, readability is the most crucial aspect of choosing fonts for your business book cover design. You can not compromise that at any cost. Experiment with different typefaces and preview them on large and small displays to test the readability. Try to avoid complex script typefaces.
We always recommend not to use more than three to four fonts while designing book covers. Since you are designing a business book cover, you must choose professional font styles such as Righteous, Roboto, PT Sans, Open Sans, Poppins, Oswald, etc.
Next, you can play around with font height, weight, letter spacing, line spacing, and size to make it perfect for your business book cover.
Look at this template below. We have used Libre Franklin for the "BECOME A" part, Roboto for the rest of the heading and the body text, and PT Sans for the author's name.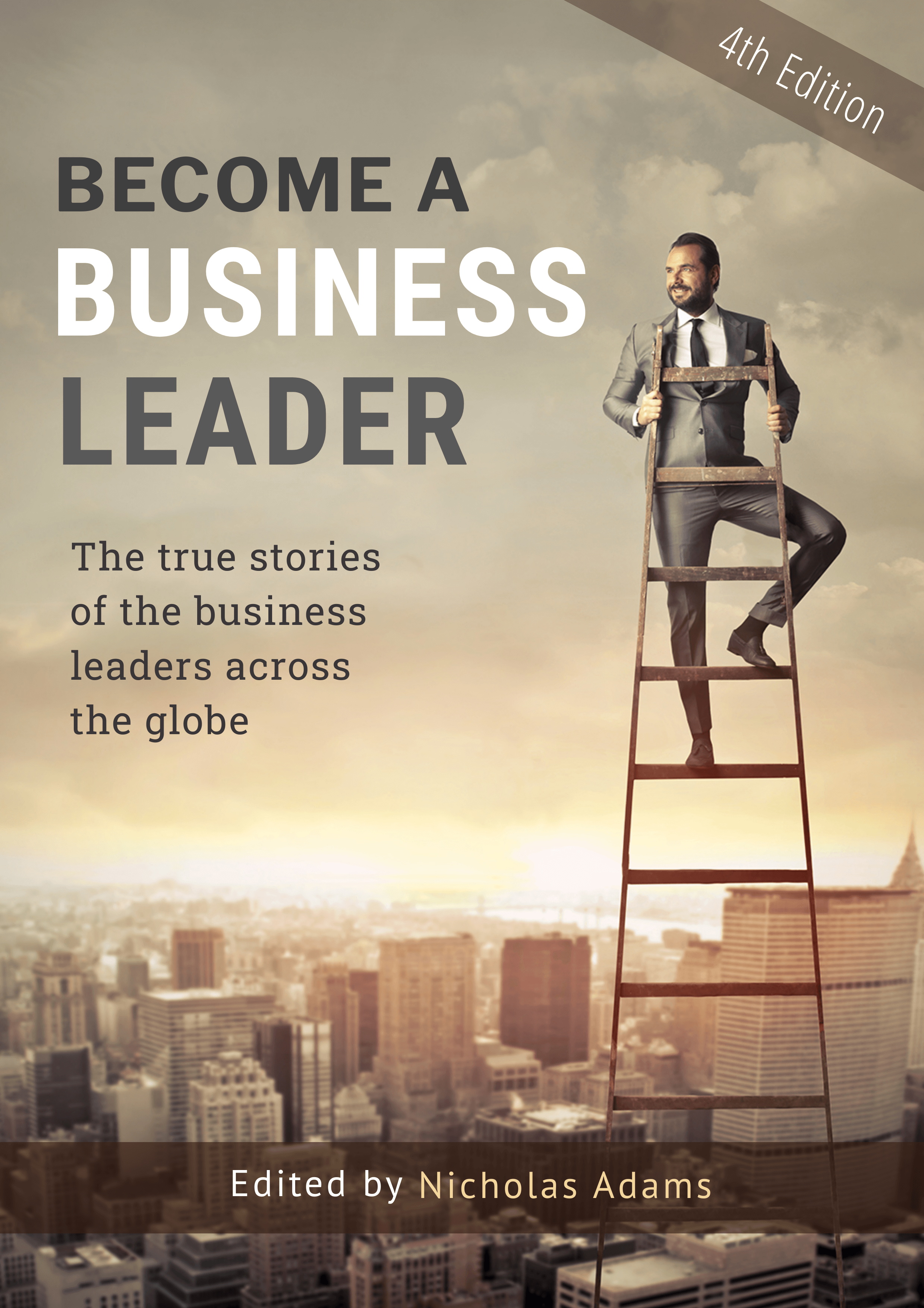 Get This Template and More
Select Colors Appropriately
Color is that core design element that sets the tone for a book, signify a genre, and communicates a message to people evoking a certain emotion that ultimately make them purchase the book.
The most crucial aspect you need to be aware of while choosing colors for your business book cover is avoiding too many colors. Choose background and font colors that complement each other and reflect the story of your book. You can check out some of the best color combinations to get inspiration.
The color combination for the book cover design template below is Blue Munsell and Yellow Orange. Here Blue Munsell is for consciousness and intellect, while yellow-orange symbolizes youth and enthusiasm. As the title says, "The Recipe For Entrepreneur Success", and the illustration celebrates the success, this color combination perfectly matches the book's theme.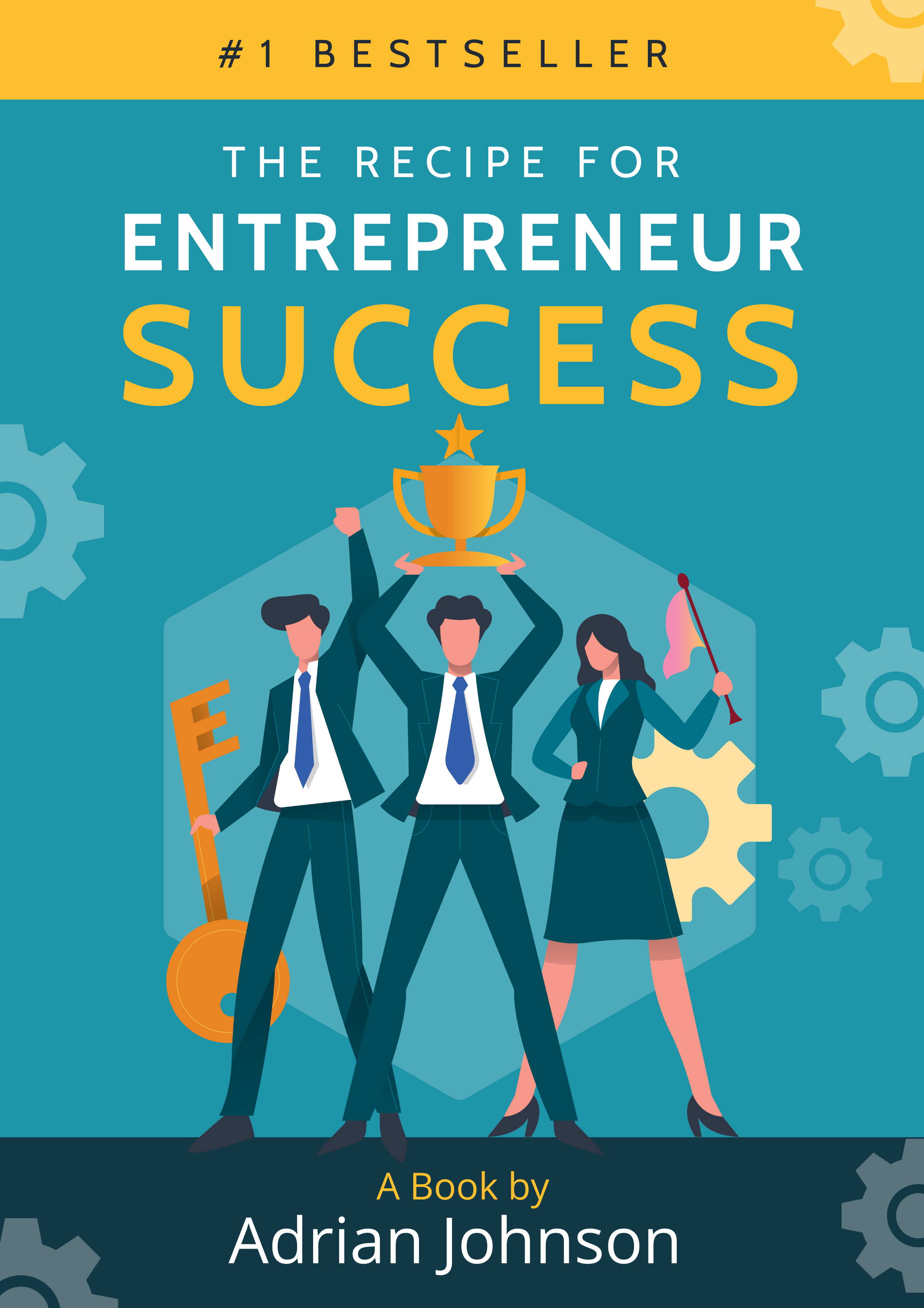 Get This Template and More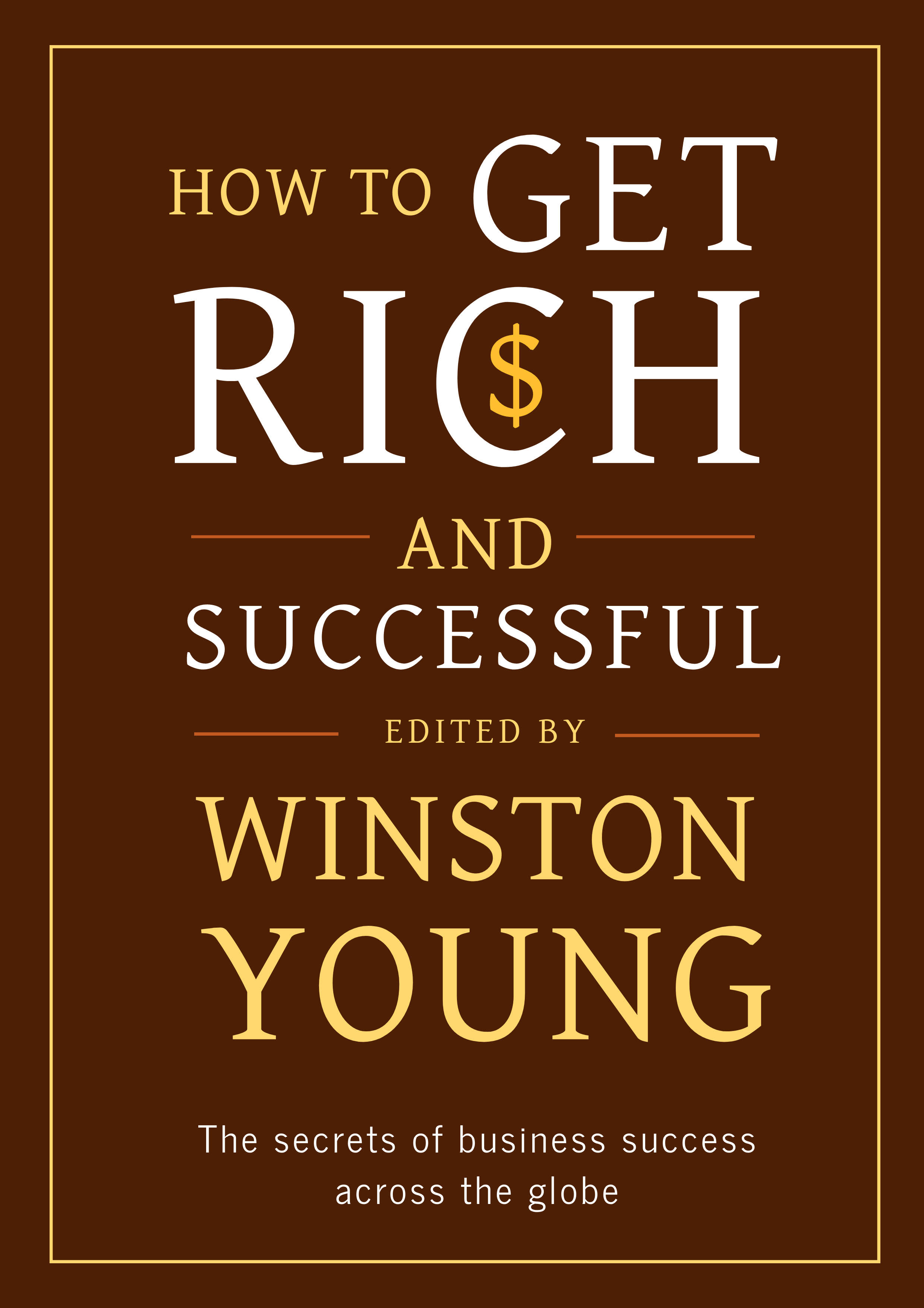 Get This Template and More
Use Compelling Visuals
Designing the background for your business book cover is one of the crucial yet challenging tasks. The visual has to be powerful enough to catch people's attention, arouse curiosity, and express a unique idea. Make it meaningful to align with the book's theme or idea. Also, keep it simple with a clean visual, so it doesn't steal the focus from the title.
You can use different colors, images, illustrations, icons, and other design elements. However, don't forget that the busier the background, the more difficult it is to keep the design balanced nicely.
If you use an image, ensure that it's relevant and high-quality and that you have the image's copyright. You can use stock images from DocHipo's library.
If you want to upload your own image, here's your guide.
Further, enhance images using DocHipo Photo Editor and DocHipo Filters. Watch this video to learn how to do the same.
Look at the DocHipo template; an excited person is pointing at the graphs that perfectly match the book's title. Thus, making it a perfectly balanced business book cover design.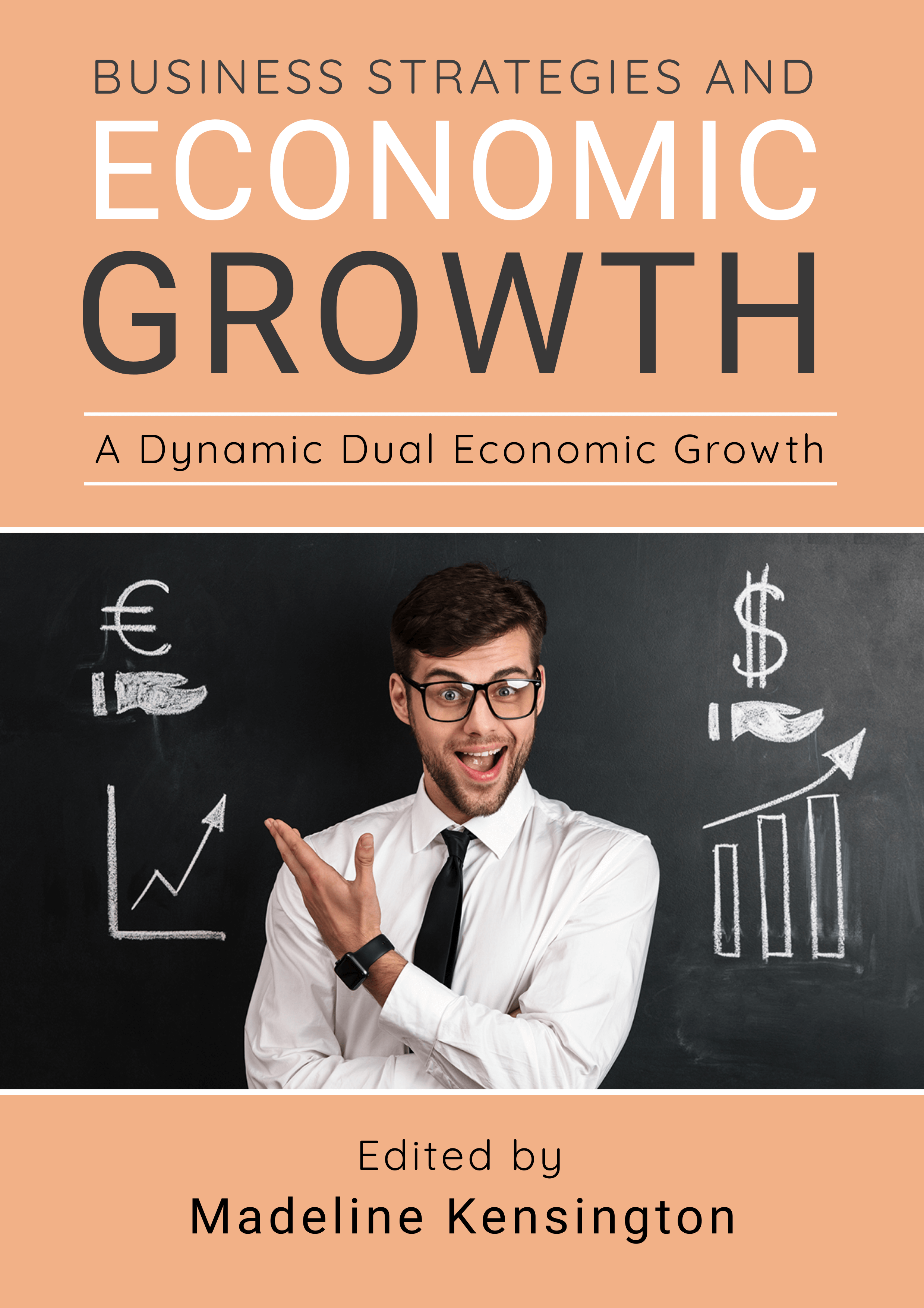 Get This Template and More
Look at how the illustration powerfully expresses the book's theme, along with adding a freshness to it.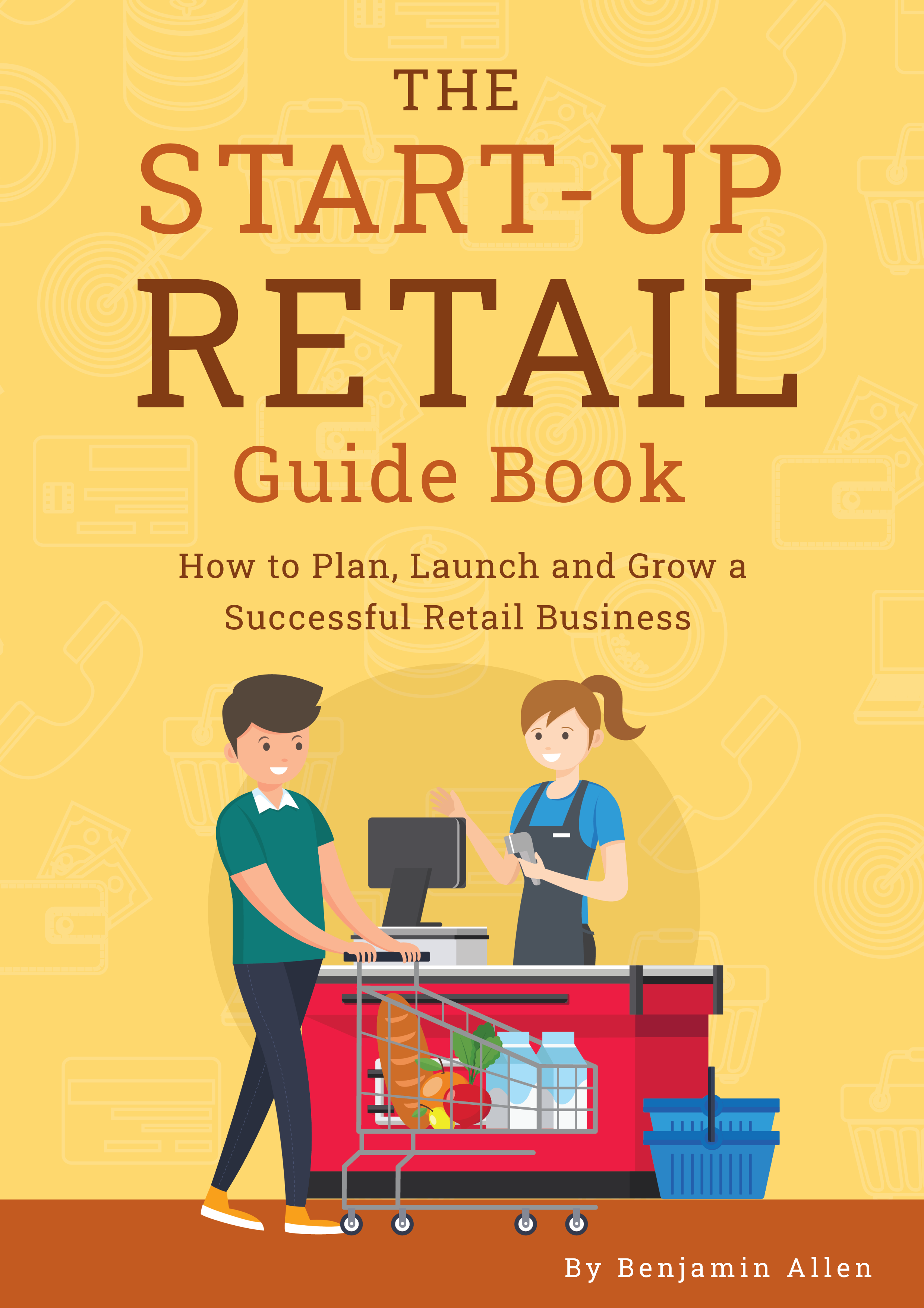 Get This Template and More
How To Design a Business Book Cover In DocHipo
DocHipo's Free Online Book Cover Maker will equip you with eye-catching book cover templates and many design widgets to meet all your design needs. It is easier than you think. So, let's finally dive into the much-awaited section – how to design a business book cover that attracts potential buyers. Follow the below simple 3-step process to make your fantastic book stand out.
STEP 1: Choose a Business Book Cover Template
First, sign up for free to create your account using your email address, or log in if you already have one, to start your design journey.
In the search bar, type "Book Cover" and then click on the desired result to explore the outstanding collection of Book Cover templates.
As you can see, we categorized the Book Cover templates according to different genres like Business, Romance, Cookbook, Children's books, and Travel, and we are happy to expand our range.
Let's select the Business Book Cover template.
You can also select 'Blank Template' if you wish to create your Business Book Cover from scratch.
If you hover over Business Book Cover template, two options will appear – Select and Preview. Preview any templates you love, and select the one that fits the best with your requirements.
After selecting the Business Book Cover Template, you want to work with, give the document a name, add a description and then click on the 'Next' button.
STEP 2: Customize the Template You Have Chosen
You can change anything you want in the template. Make sure you maintain a logical hierarchy of all the design elements. Here is how you can personalize the different elements in your selected template using the awesome Design Widgets.
Text
To add a new text to the template, click on the 'Text' widget as shown.
You can choose a Heading, Subheading, or Body Text as per your need. To edit an existing text, double-click on the text and replace it with the one you want.
If you don't need a particular text on your book cover, simply click on it and press delete from your keyboard. Whenever you need to adjust the position of a text, use the drag feature to reposition it.
There are a lot of options available to you for editing the text. These are available in the contextual editing panel.
You can watch the video below to learn more about editing a text.
Under the 'Graphics and Media' section in the left panel, you will find a variety of widgets. Let's design with illustration first.
Illustrations
DocHipo has a beautiful illustration library.
After selecting the Illustration widget, browse through the available categories to choose your illustration from.
To see the colors used in the illustration or change it, select the illustration, then select the color icon as shown.
Background
Your business book cover background can either be the primary visual element in your design or a crafty touch. DocHipo lets you add different colors, textures, gradients, and images, all in the left-side edit panel.
Ensure that the font style goes in line with the background so everything in your design will be in visual harmony. You can also add the hex code of a color you want to add as a background color.
You can choose custom colors for your background if you click on the color icon.
If needed, change the color of the fonts or illustrations again to match the background, adjust the position of the elements, and so on. So play around with the edit panel and design your Business Book Cover the way you want.
Here's a quick tutorial on how to create stunning background in DocHipo.
STEP 3: Download Your Business Book Cover Design
Click on the three-dot option at the top right corner to see a drop-down menu. Then click on the Download option.
Select the File Type and Quality of the Business Book Cover as per your need, and then click on the Download button.
You may refer to the short video while downloading images in DocHipo.
Before Customization
After Customization
Consider watching our tutorial to learn how to design a book cover in DocHipo.
The Bottom Line
Seeing your imaginations and ideas come to life in the form of an attractive book cover is such a beautiful and satisfying feeling. Your book cover design extends all the hard work you have put together in writing your book. It must communicate that the pages within are worth the readers' attention and time. There's no point in writing great stories if the cover design is not attractive enough to grab your readers' attention. So, don't compromise with your book cover design. Now that you know how to design a business book cover and its best practices, you will surely design your book cover with ease. Therefore, sign-up now and let DocHipo be your helping hand to craft a professional and beautiful design for your Business Book Cover that you will feel proud of. Happy writing and happy designing!
FAQ
How do you make a professional book cover?
You can use a graphic design tool like DocHipo to make a professional book cover. It provides eye-catching and professional book cover templates for various genres. Choose the one you need and customize the book title, subtitle, author name and credibility, imagery to represent your theme the best, color scheme, etc.
What are the two types of book covers?
The two types of book covers include softcover and hardcover. They play a crucial role in your publication's overall look and feel. The softcover, also known as a softback book or paperback, has a much thinner cover than a hardcover book and is lightweight. Hardcover books are sturdy, and there's less probability of damage as their cover provides an excellent protective layer.