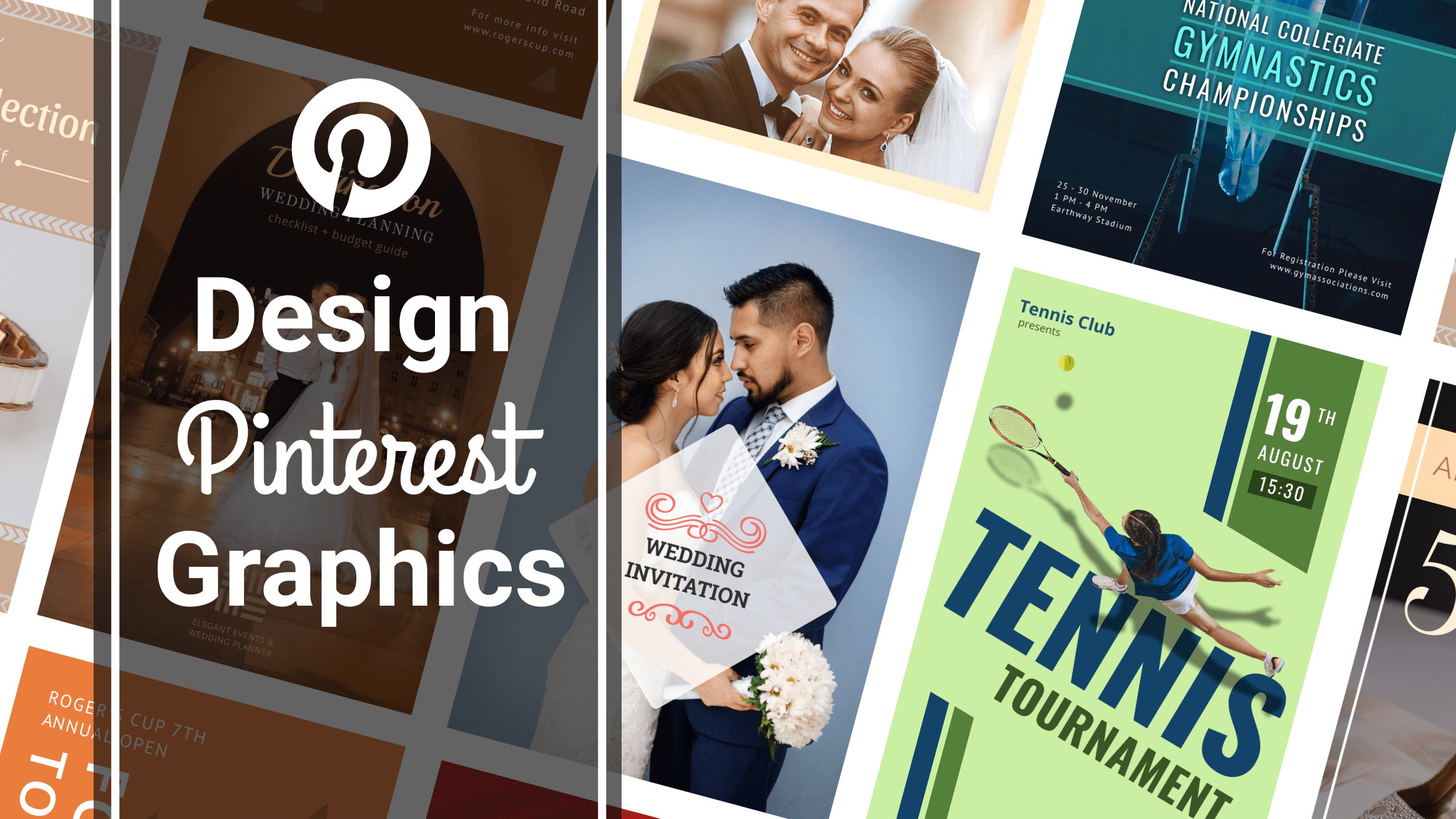 How to Create Pinterest Graphics that Drive Clicks

Last Updated Dec 9, 2022
If you are looking to market your business using social media platforms, consider including Pinterest in the list. According to a study by Hubspot, 90% of users say that Pinterest helps them make a purchase. Moreover, the number of monthly active users on Pinterest is more than 400 million. Thus, making it one of the most popular social media platforms to reach the target audience. Therefore, you should consider Pinterest Graphic Design in your marketing visuals.
There are many things to consider when utilizing Pinterest for business, such as what and when should you pin? How often should you pin? And many others. But the first thing that you should consider is Pinterest Graphic Design that will drive people to your business.
If you are wondering how to create Pinterest graphics that drive clicks and you lack the design skill it requires, you have come to the right place. DocHipo's Free Online Pinterest Graphic Maker will help you do that.
Continue reading to learn how to create Pinterest graphics in DocHipo.
Table of Contents
Pinterest Graphic Design Best Practices
The best Pinterest pins will always be the visually compelling ones. You just need to tell an engaging story to make your audience learn more about your products and services. Designing Pinterest graphics is easier than you think. Just follow these Pinterest Graphic Design Best Practices.
Create Vertical Pins
This perhaps is the most significant factor for Pinterest Graphic Design. Since the vertical pins cover more room in the Pinterest feed, they always stand out. Even if you cannot create stunning pins, vertical will always stand out above the prettiest horizontal Pinterest graphics.
Even Pinterest recommends a 2:3 aspect ratio to design the best pins. Otherwise, squared and horizontal ones might negatively affect your graphics. Keeping this in mind, all the Pinterest Graphic templates in DocHipo come with a 2:3 ratio to give you the best results. So, you don't need to worry about these numbers and measurements while designing your Pinterest graphics in DocHipo.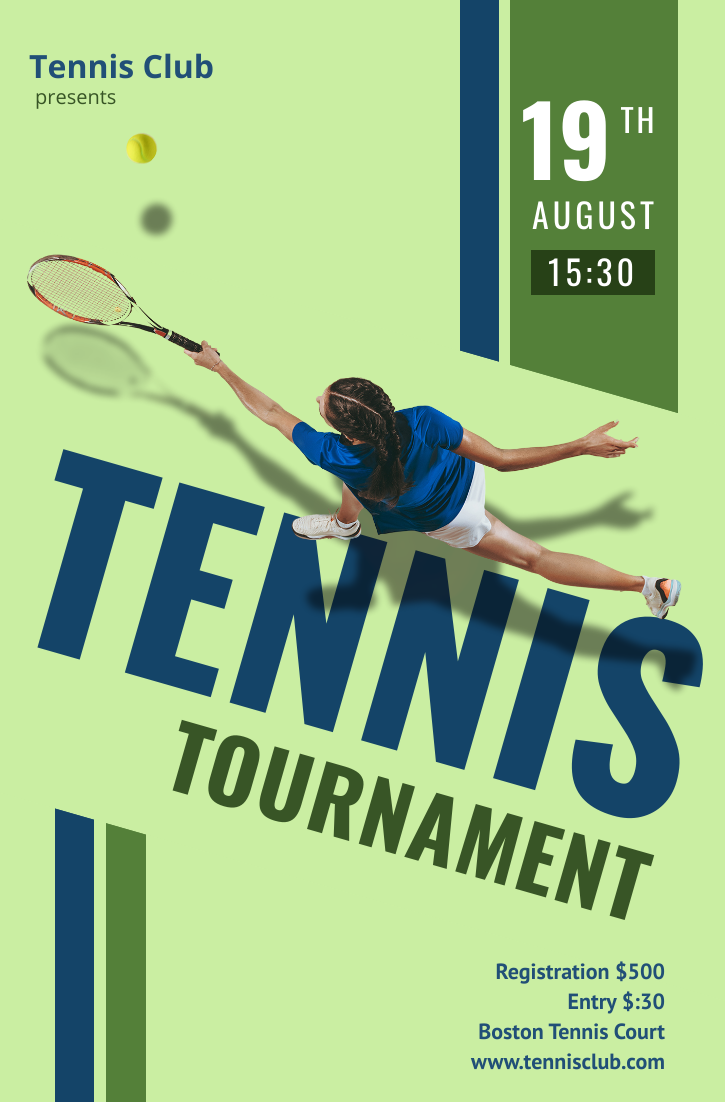 Get This Template and More
Include High-Resolution Photos
Pinterest is a highly visual social media platform where users search for countless images or "Pins" of any idea or inspiration of any kind. Hence, you can not compromise on the quality of the pictures you choose to display your product or services or whatever your pin is about.
Though you can use high-quality stock photos in your design, the chances are high that other pinners have used the same image. Also, you will hardly find a stock image that exactly matches your requirements.
Custom photography can surprisingly level up your Pinterest Graphic game. It helps you build credibility and show off the creativity of your business. Whatever you do, make sure your images are always high quality and uncluttered.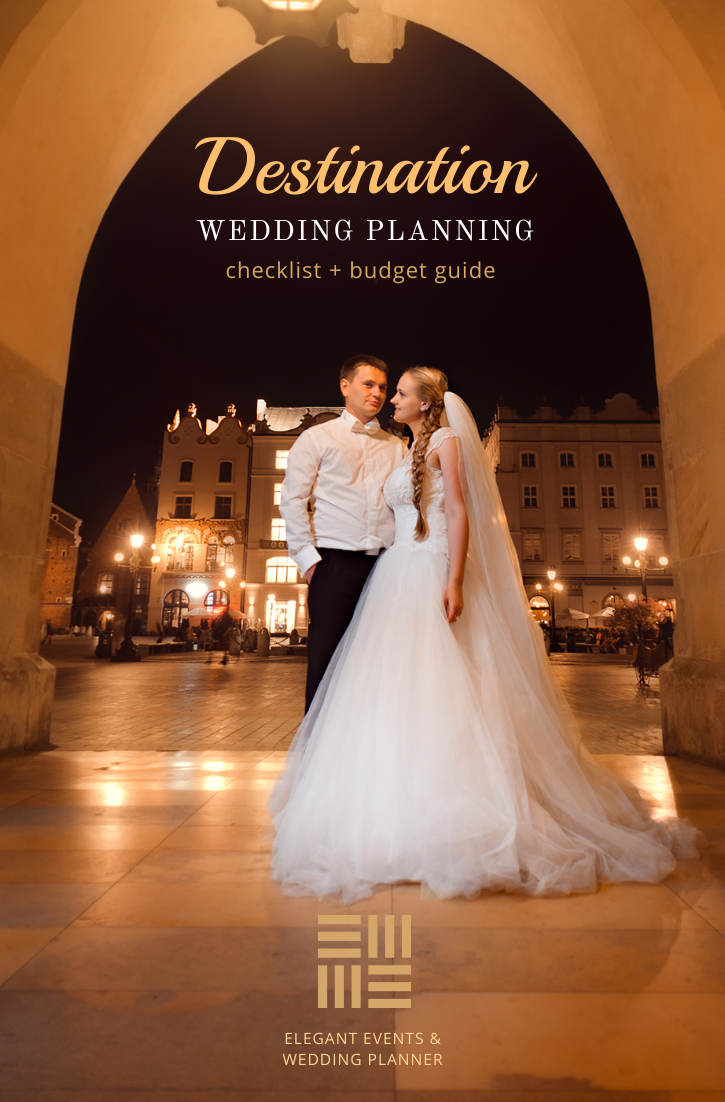 Get This Template and More
Additionally, consider watching the video below to learn how to enhance your images using DocHipo filters.
Use Bold & Large Fonts
Using high-quality images will not get the job done alone. It would be best if you described what the picture is about. Thus, making your audience know you have exactly the right image of what they are looking for. Also, images with text overlay get more engagement than those without it.
While adding text to the Pinterest Graphic, we always recommend choosing bold and large fonts. Moreover, make sure to create contrast between the text and the background or image, so the text pops. Study shows that people only read 20-28% of the text on a webpage. So, most people will only scan through your pins, making it necessary for you to make the text easily processed by the human eye.
Use 2-3 complementary and legible fonts and create a typography hierarchy in your design. It is also a great idea to use your brand fonts in the Pinterest graphics (if you have any).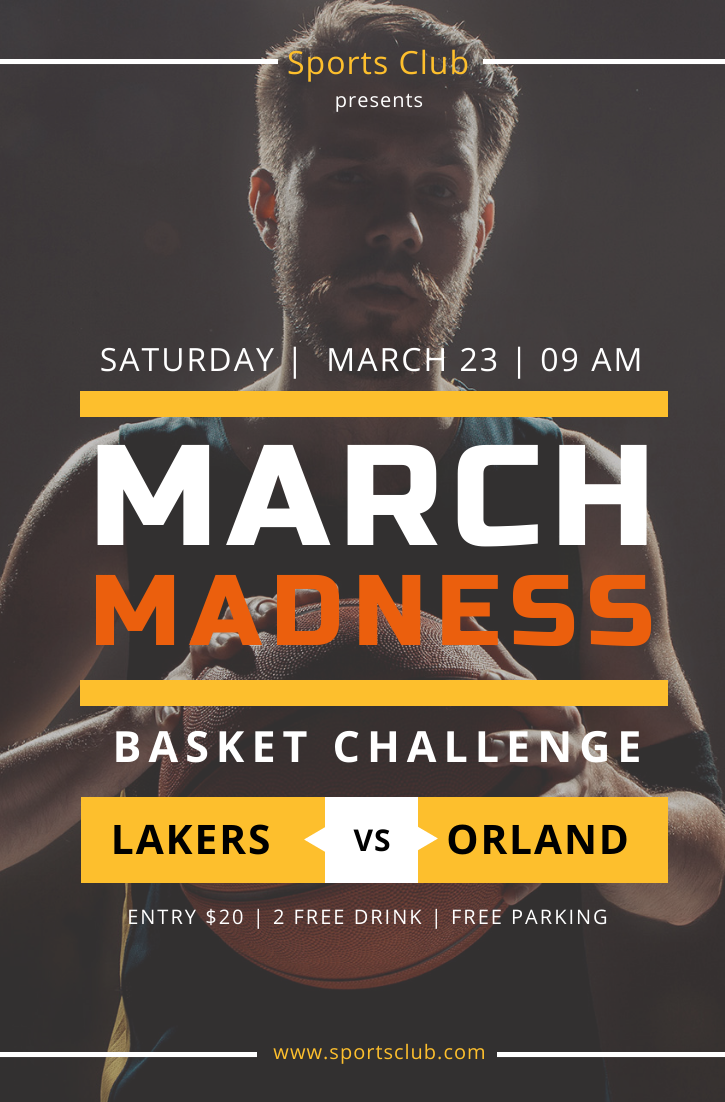 Get This Template and More
To make your text highly noticeable, insert a shape with contrasting colors behind your text. We always recommend a low contrast background shape with high contrast texts on it.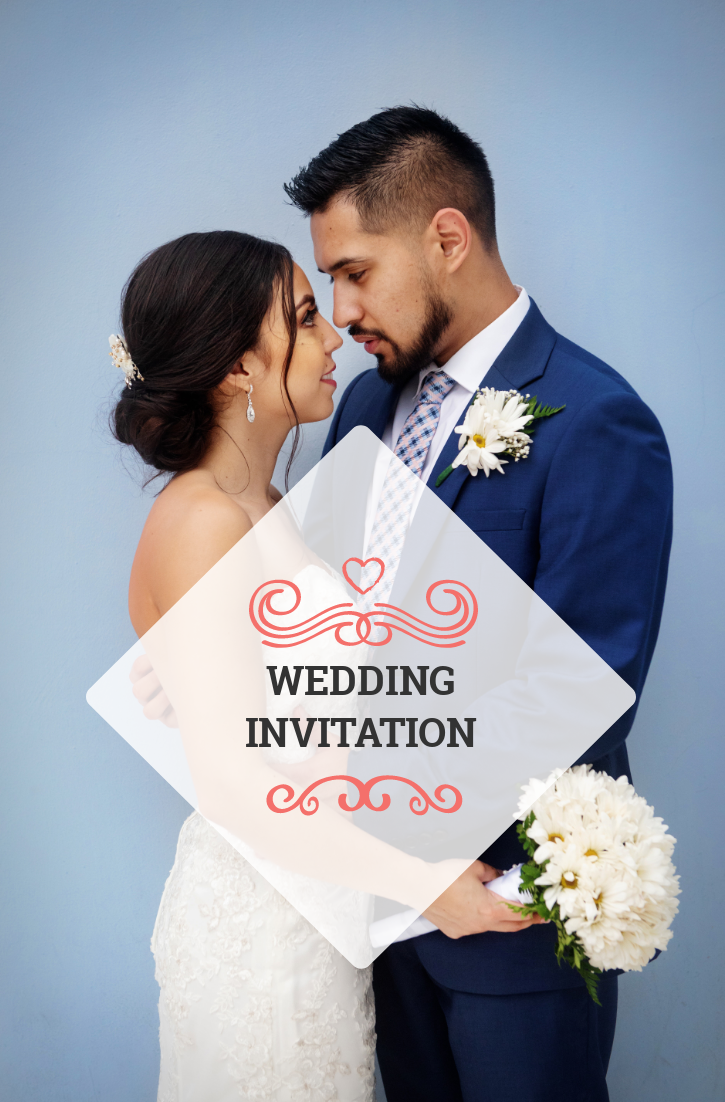 Get This Template and More
Choose Colors Wisely
As we have already discussed, Pinterest is a highly visual platform; colors play an important role in making your graphics stand out. Statistics revealed that 85% of people make a purchase because of the color of products.
Different colors evoke different emotions. So, you need to identify what emotions you want your Pinterest graphics to evoke. This will help you choose colors for your Pinterest Graphic Design.
If you want to go with the statistics, choose warm colors like red, orange, and yellow as they outperform blue and purple nearly 2:1 in repins. The same study shows that pins with multiple dominant colors receive more than 3x repins than those with single ones.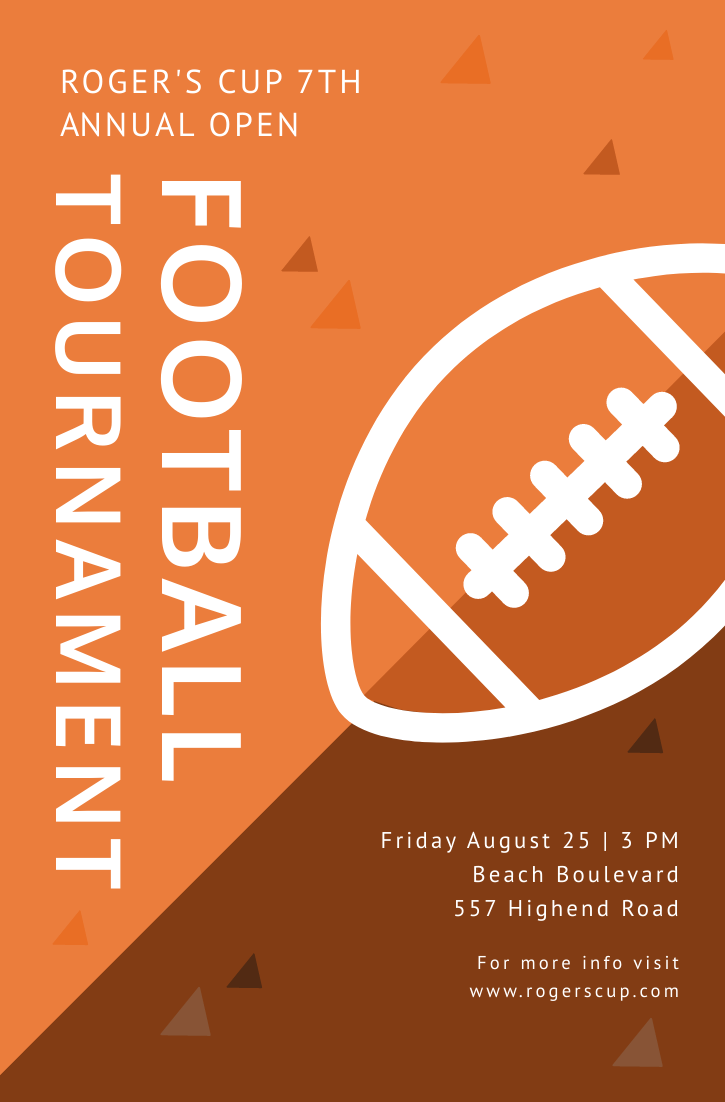 Get This Template and More
However, that doesn't mean cool colors will fail to drive a huge amount of traffic to your pins. Pins with any color can go viral if the content is rich. If you are unable to choose colors for your Pinterest Graphic Design, this article on the best color combinations might help.
Create Stunning Background
The background can make your Pinterest Graphics aesthetically appealing. There are two types of backgrounds: The solid background and the photo background. Both are unique in their way.
High contrast backgrounds can make all your design elements like images, texts, and others easily readable and irresistible. Solid backgrounds also come in handy when you don't have a full image to cover your pins.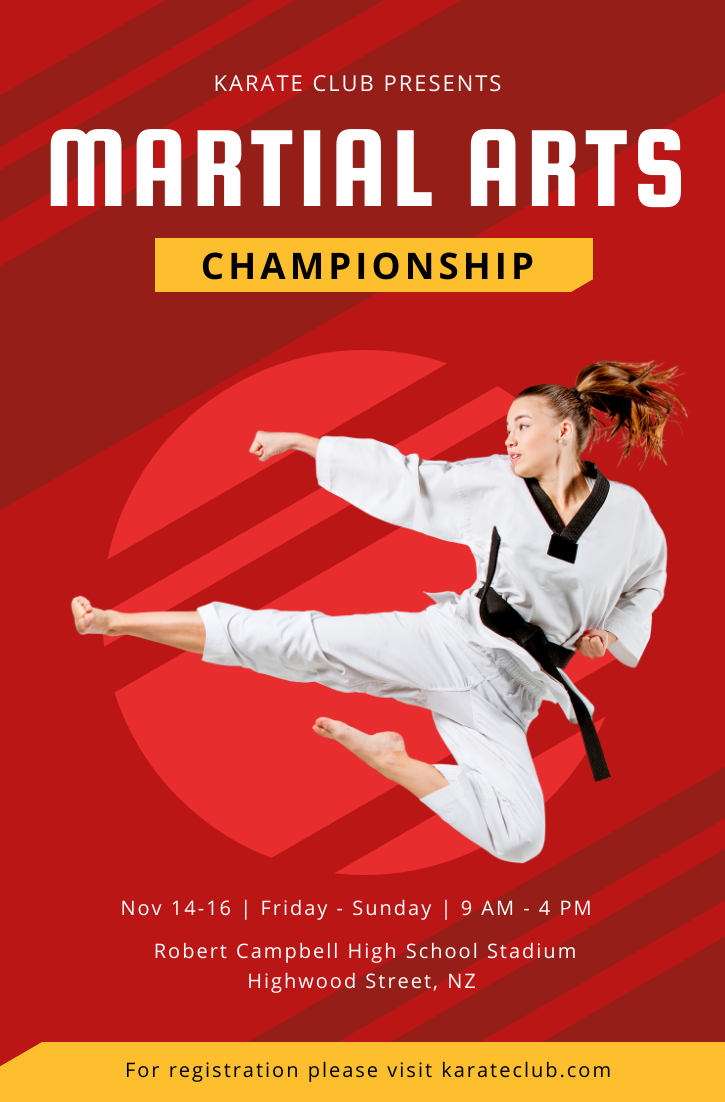 Get This Template and More
Alternatively, you can create a photo background and add your design elements around it. This background is perfect when you want the audience to focus and hook them up with the image.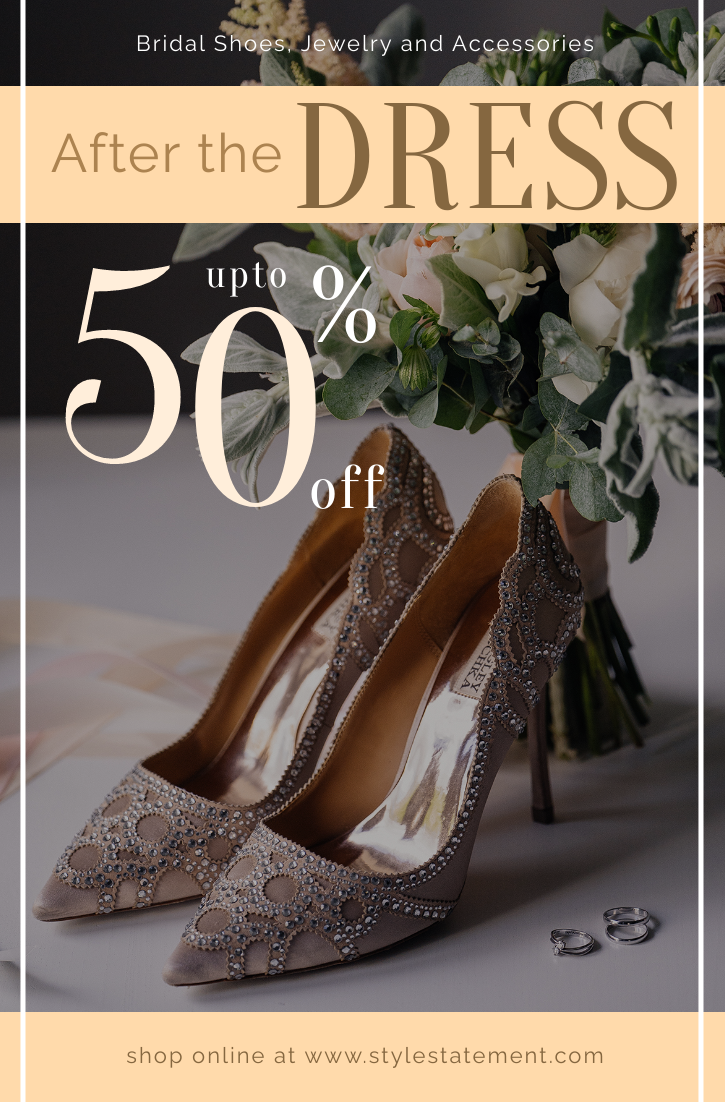 Get This Template and More
Read this article about How To Create Stunning Backgrounds in DocHipo to learn more.
Incorporate Additional Design Elements
Additional design elements such as stickers, icons, illustrations, shapes, and lines play a vital role in making your Pinterest Graphics stand out from the rest. You just need to add them strategically. Don't get tempted to use too many design elements, as it will make your design crowded and unprofessional. Always remember, the less busy the pin, the better!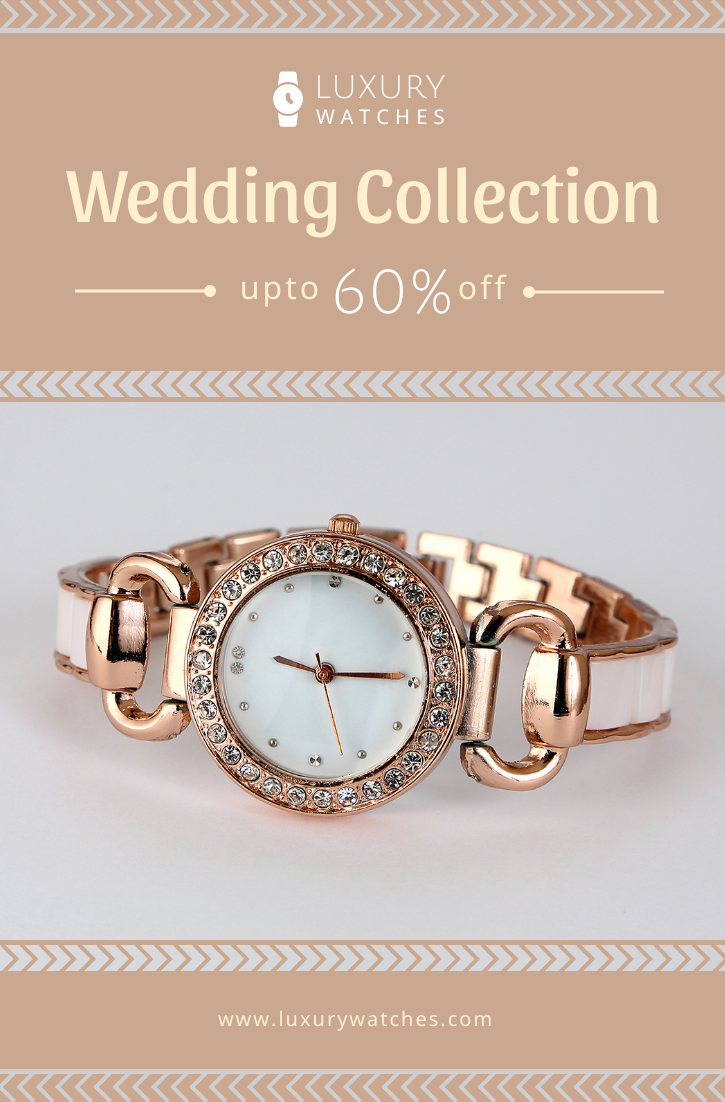 Get This Template and More
How To Create Pinterest Graphics In DocHipo
With DocHipo, you can easily craft dazzling Pinterest graphics with our curated Pinterest Graphic templates. Also, the awesome Design Widgets will help you customize the Pinterest graphic design templates according to your taste.
However, first things first. Create an account for free in DocHipo if you have not already. Now, follow the three simple steps below:
Step 1: Select a Pinterest Graphic Template
To create pin-worthy Pinterest graphics and grab people's attention to your Pinterest board, start by selecting a Pinterest graphic template. Once you land inside DocHipo's all templates page, type "Pinterest" in the search bar and click on the result.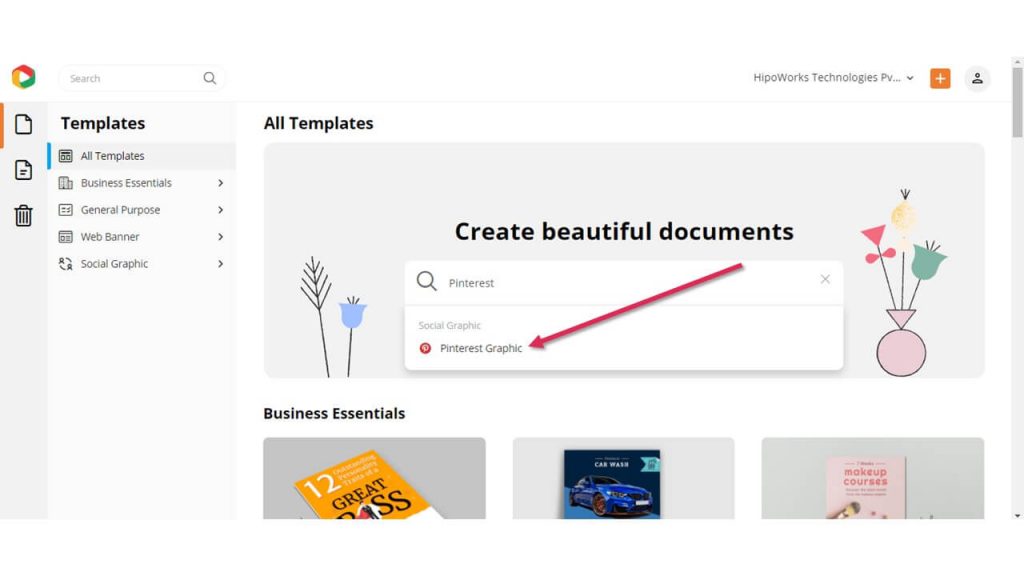 The templates are divided into different categories: Nature, Sports, Wedding, and Wildlife. Choose a category to filter the templates.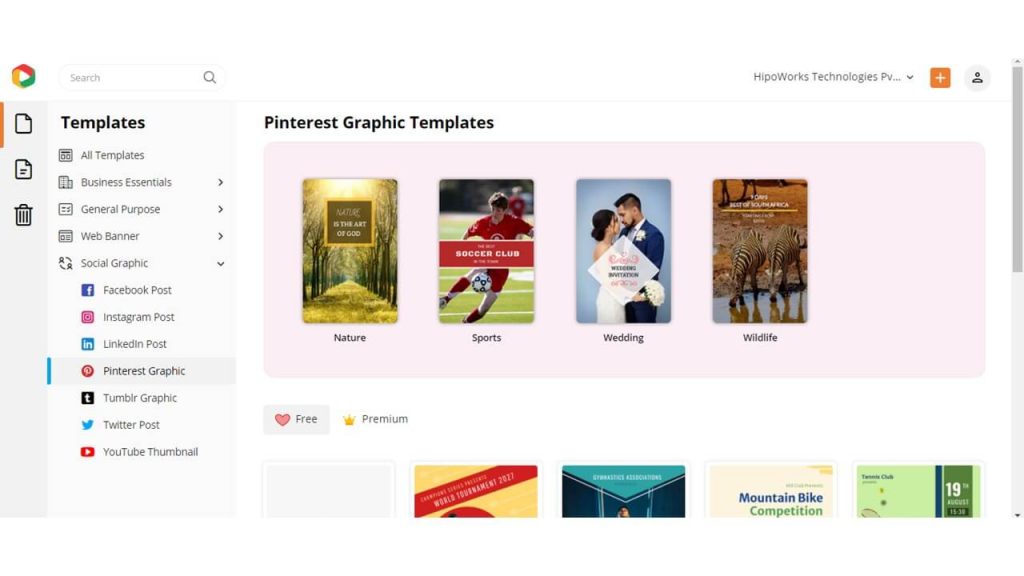 Now, hover over the template you find suitable for your board. Click "Preview" to have a look at the template before customizing it.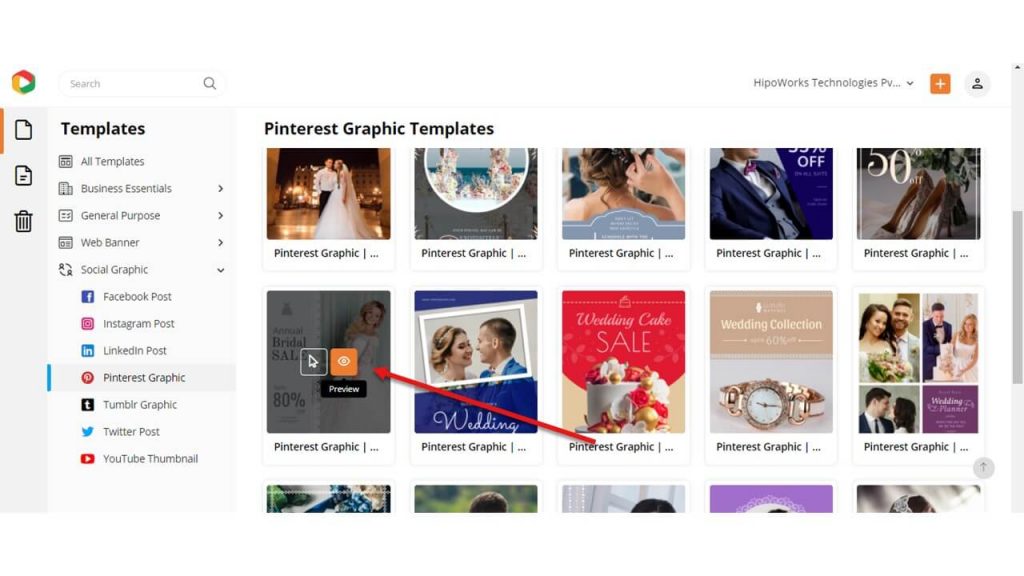 Click "Select" to proceed further with the template of your choice.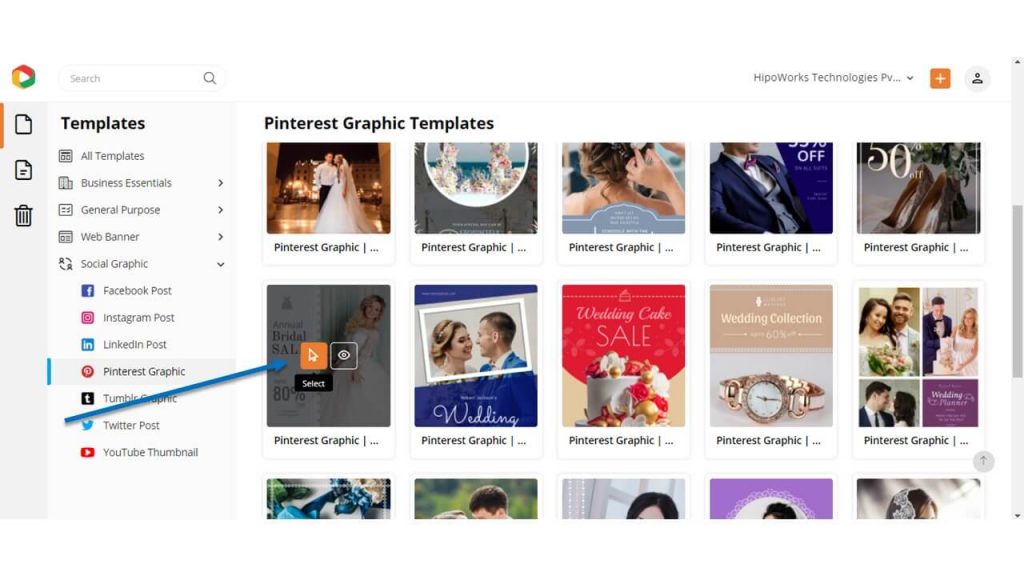 On the new page, give a name and a short description of the document and click "Next" to proceed.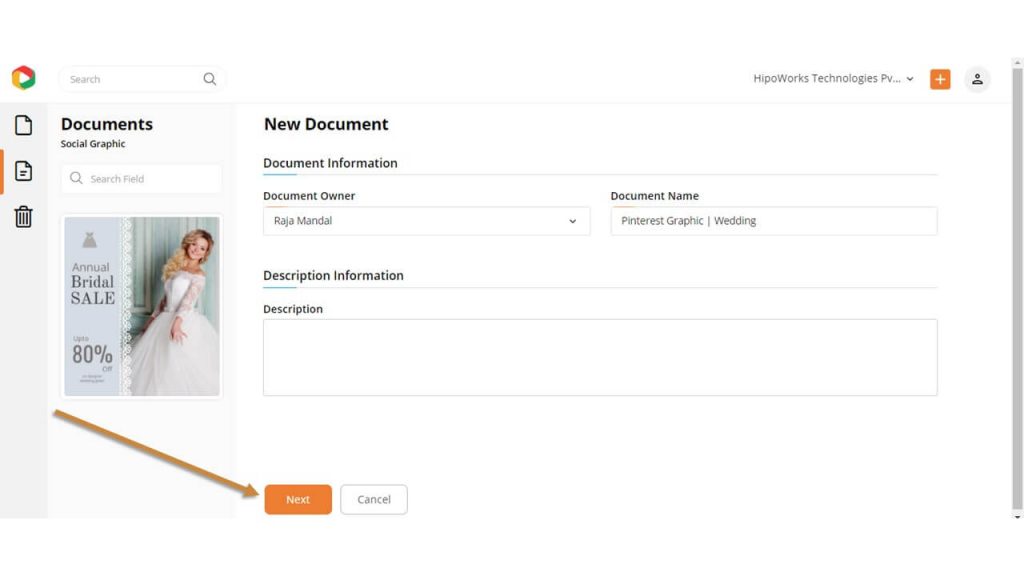 Step 2: Customize the Pinterest Graphic Template
Once you have selected a template from our collection of templates, you can customize it with our user-friendly DocHipo Editor. Change the background, switch up the colors, resize elements, add images, and many more.
Change the Background
Click the "Background" tab on the left sidebar to customize the background of your template.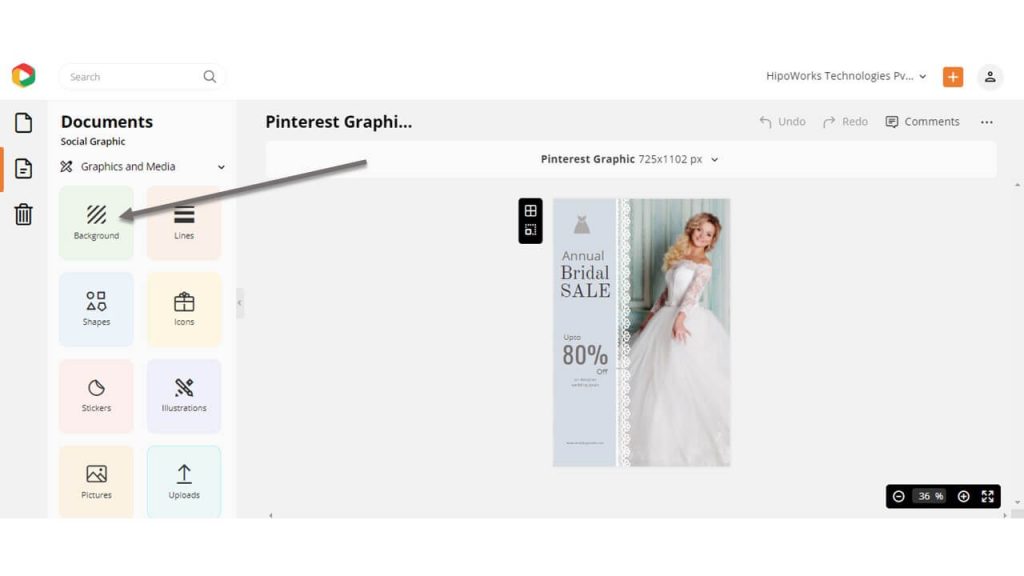 Choose a solid color from the colors presets or pick a custom color using the color picker tool. DocHipo lets you choose colors by typing the Hex code of the color you want.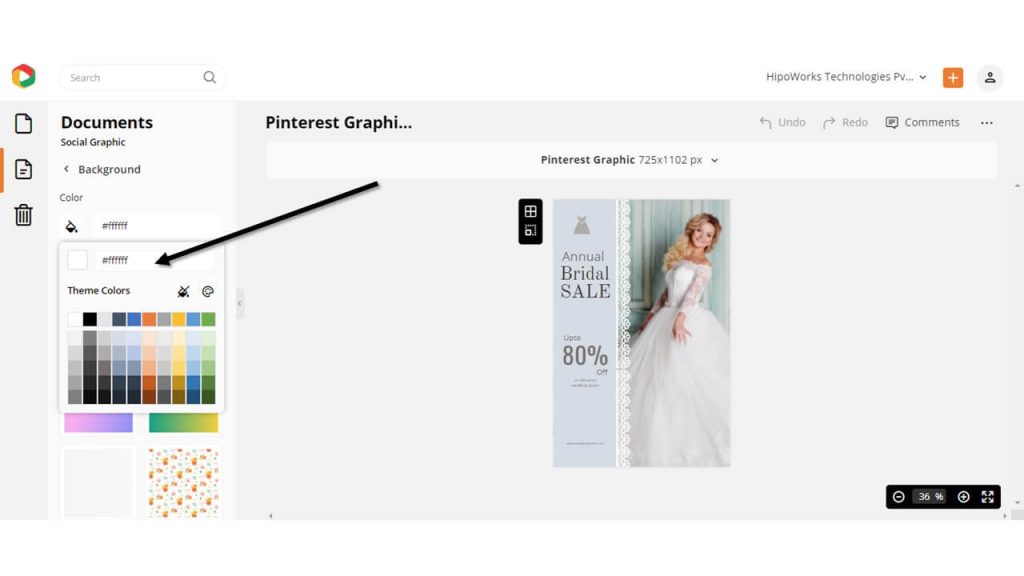 In addition to that, you can add texture and patterns to the template by choosing one from the list.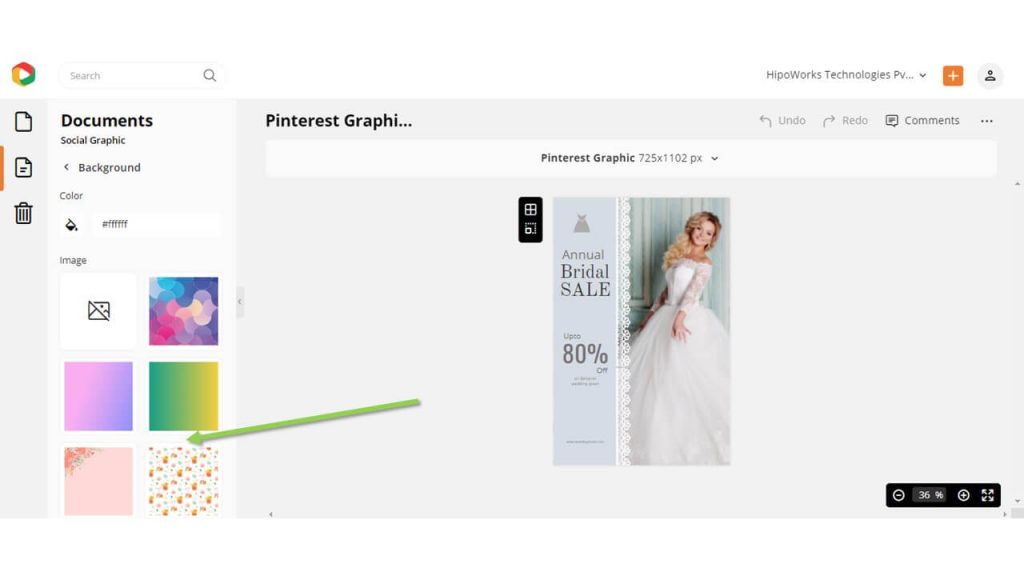 Watch the video below to learn more about creating backgrounds in DocHipo.
Add or Edit The Text
Click on the "Text" tab to add text to your template. There are three types of text styles available: Heading, Sub-heading, and Body text. Click on any of them, and the new text object will appear on the template.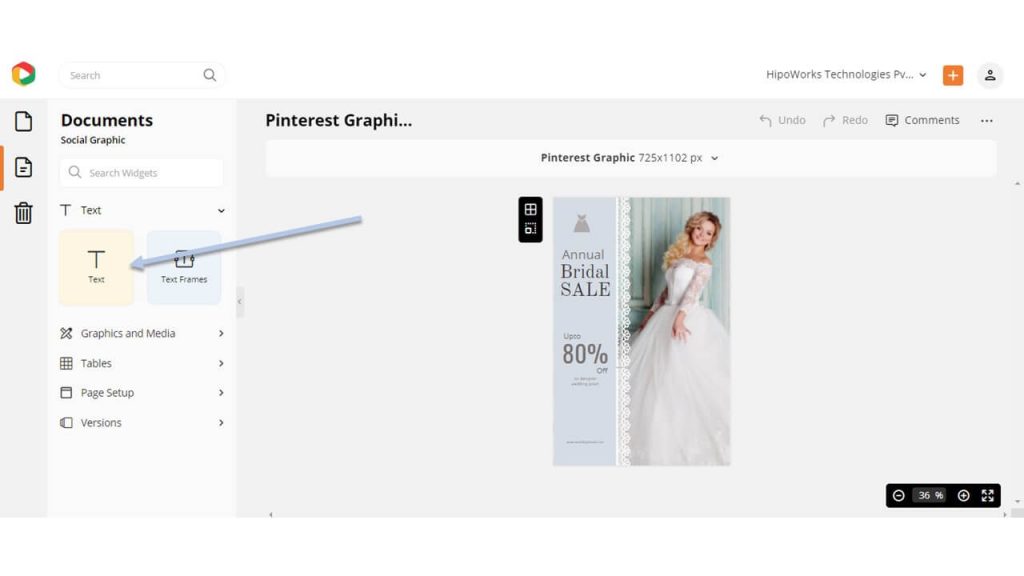 Double click on the text you want to edit and type your own words to replace the preexisting text. Once you choose a text object, the edit panel will appear on top.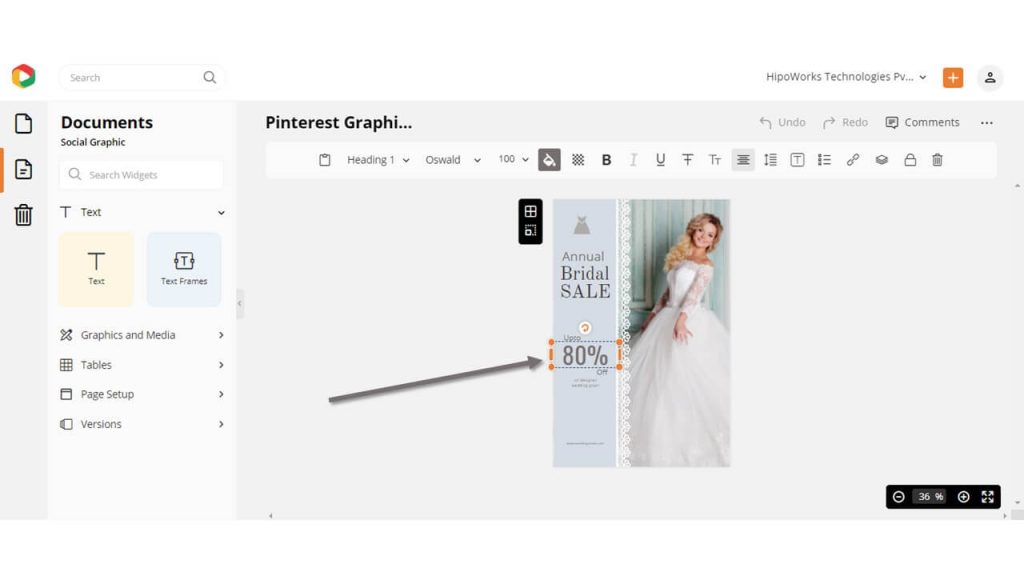 Here is how to do the same:
Replace The Imagery
Click the "Pictures" tab on the left sidebar to browse through DocHipo's stock photo library and choose one as appropriate.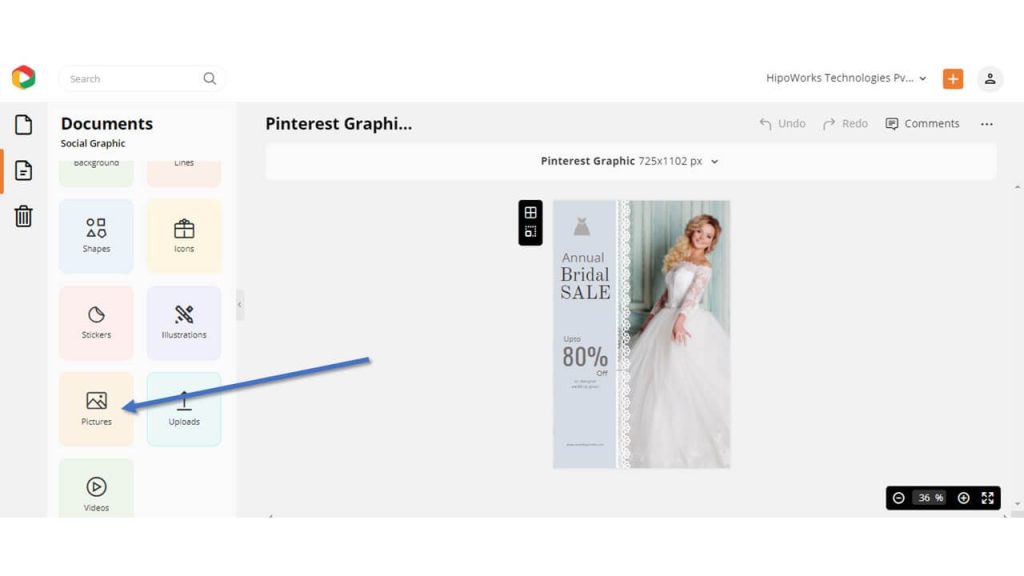 Moreover, there are other stock photo websites like Pexels, Pixabay, Unsplash, Freepik, and many others from where you can download stock images for free.
Alternatively, to choose a photo from your computer, click "Uploads" and then click Upload Images to add images from your files.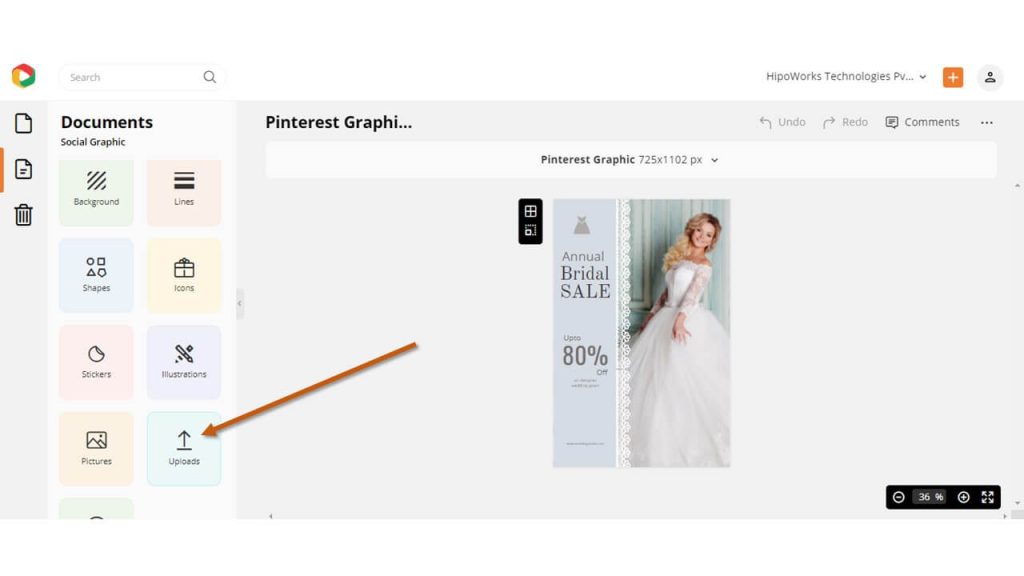 Once uploaded, drag and drop the image to your template, and the new one will automatically replace the preexisting image.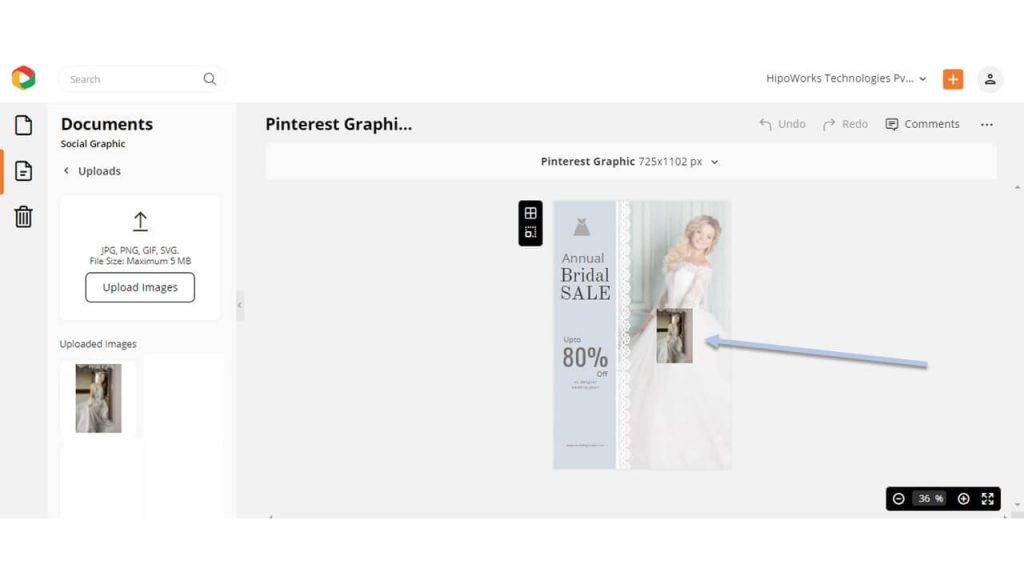 DocHipo's Photo Editor will help you crop, flip, and apply filters to enhance your images. Also, the Background Remover will enable you to remove backgrounds from your pictures in just one click. Here is how:
Customize the Other Elements
DocHipo features a wide variety of Stickers, Icons, Shapes, and Lines to choose from. Click any of them from the left sidebar to browse and add to the Pinterest graphic template.
Select an element on the template, and then the edit panel will appear on top. Use to change the color, flip, change the opacity, and more.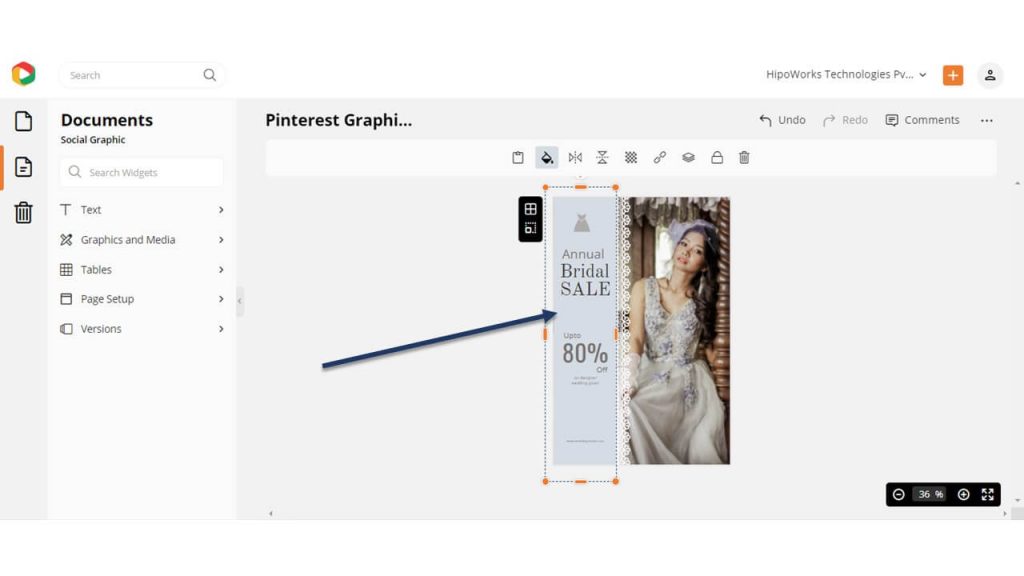 Before Customizing: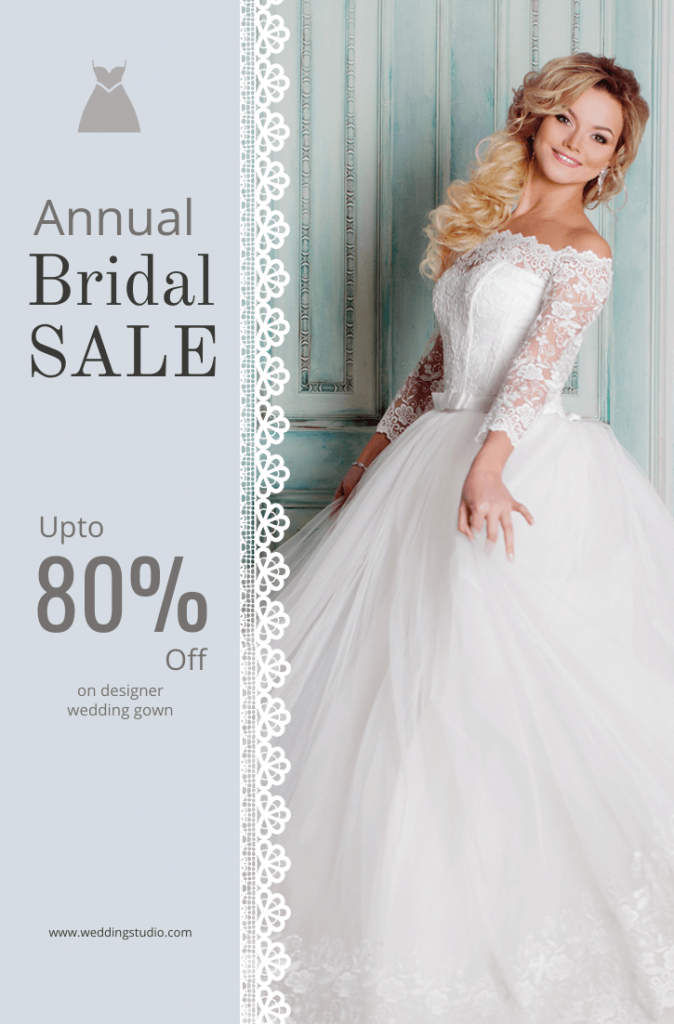 After Customizing: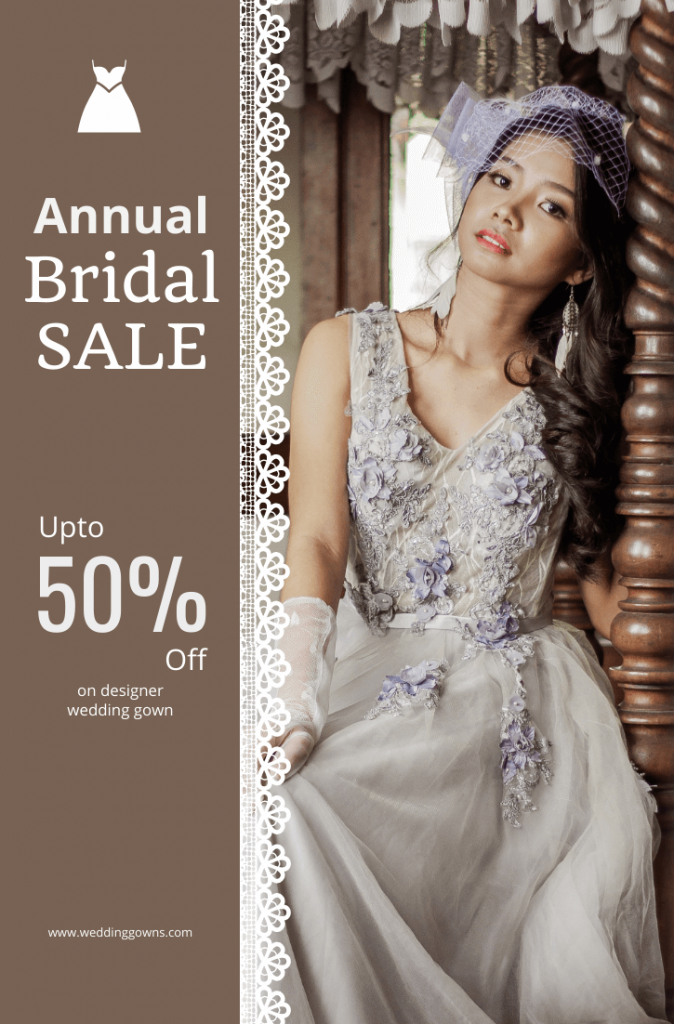 Step 3: Download the Pinterest Graphic
When you are finished with your customization, download the Pinterest Graphic by clicking on the three dots from the upper right corner and choosing "Download" from the drop-down menu.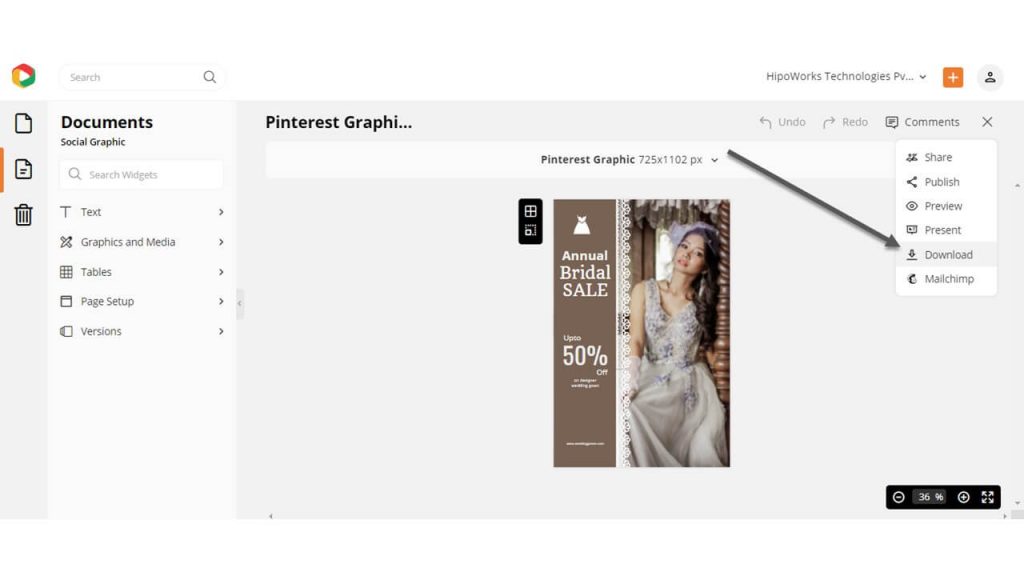 Choose your required file type and quality, and then hit the download button.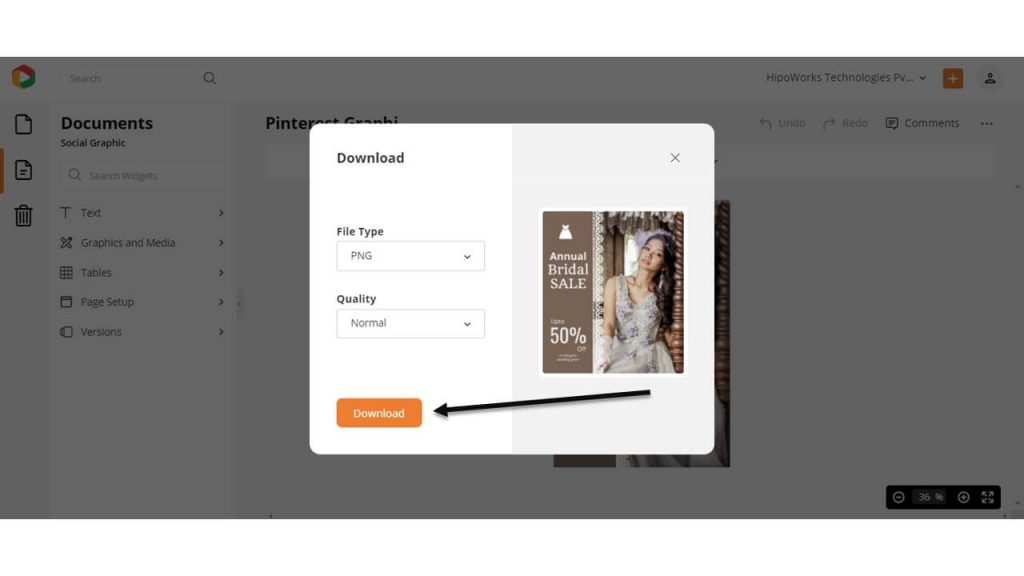 Upgrade to DocHipo Pro to enjoy exciting premium features.
Over To You…
Now it's your turn to design some click-worthy Pinterest graphics using DocHipo. There is a market for your business on Pinterest. You just need to reach the target audience by positioning your content the right way.
Pinterest Graphic Design can be complex and sometimes intimidating. Use this blog post to create stunning graphics for your Pins and generate huge traffic to your website.
So, are you ready to get started? Sign-up to DocHipo today!