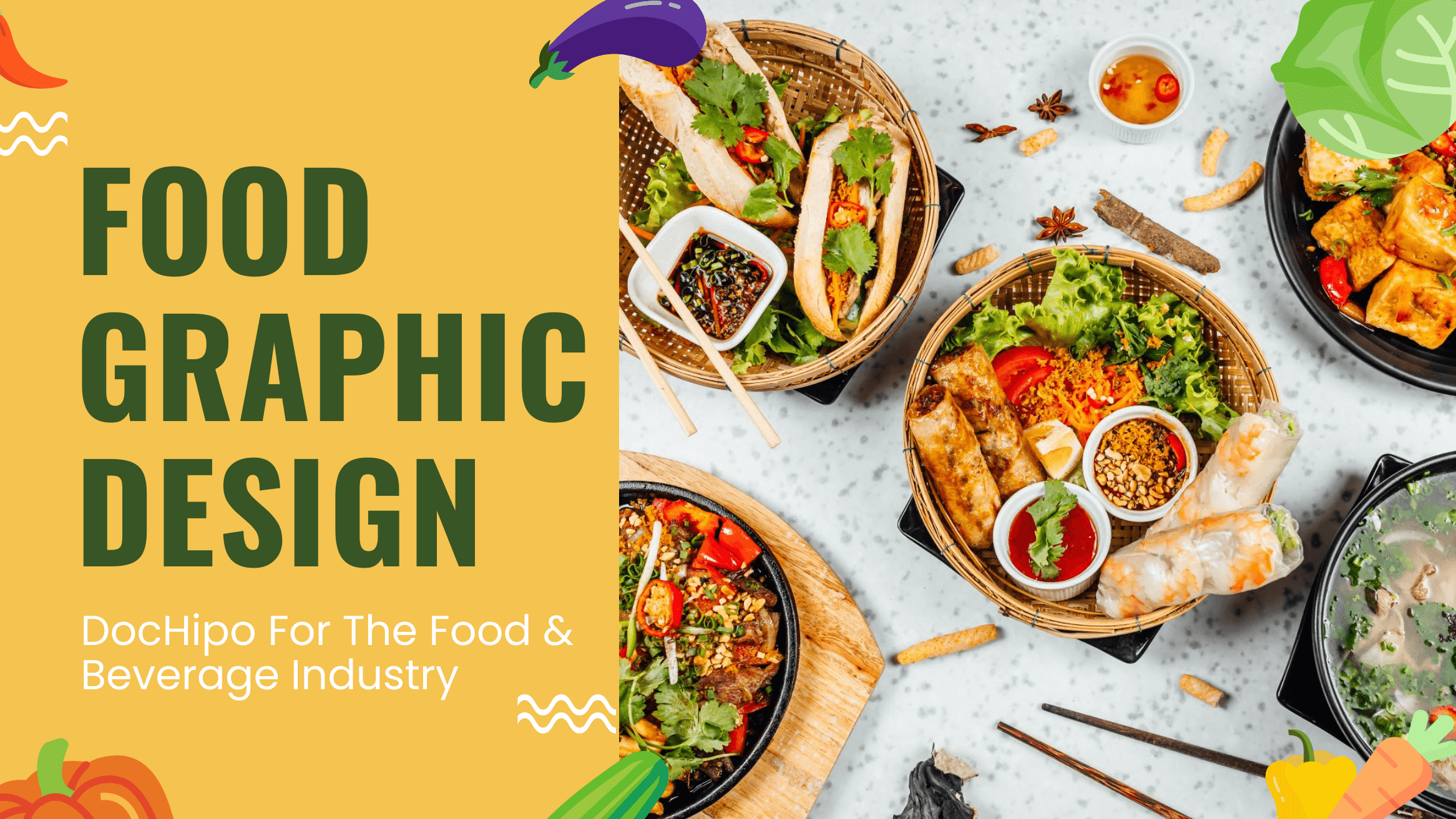 Food Graphic Design: How Food Businesses Can Leverage DocHipo

Oct 27, 2021
According to the statistics, the revenue in the food industry will be $8,874,397m in 2021, and there are more than 36,000 food and beverage establishments in the United States alone. So, you will need a solid business plan and extensive branding research to start your food business.
DocHipo is there to help you design a wide range of marketing collateral such as Logos, Posters, Flyers, Blog Banners, YouTube Thumbnails, Instagram Posts, Facebook Posts, and many others.
If you are already managing a Food Business, you might know that creating stunning marketing graphics is crucial yet difficult. So, let's see how DocHipo can help the food industry with Food Graphic Design.
Logos
According to a recent study, 65% of small businesses would pay up to $500 for a new logo. So, as a food business owner, you must design a food business logo regardless of your business size. It will let your customers recognize your business and perceive it as a reputed brand.
A well-designed food business logo is as important as the food, decor, and ambiance your business has to offer your customers. From color to typeface, every design element in your logo defines your restaurant's style. And the best thing is, it gives you an edge over your competitors. So, you must start by creating a logo for your Food Graphic Design process.
DocHipo comes with a Free Online Logo Maker that helps anyone create iconic logos within minutes.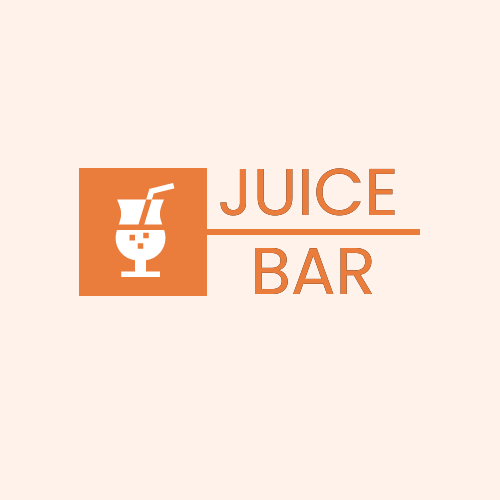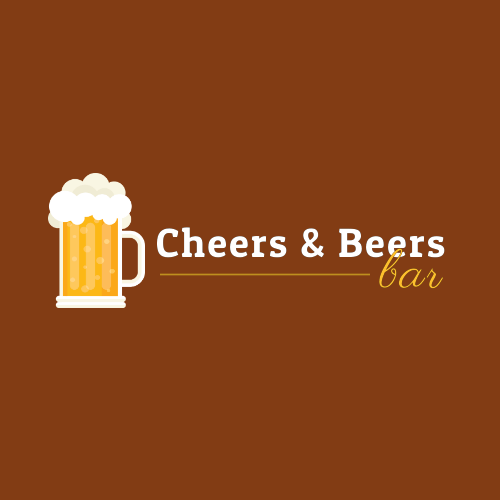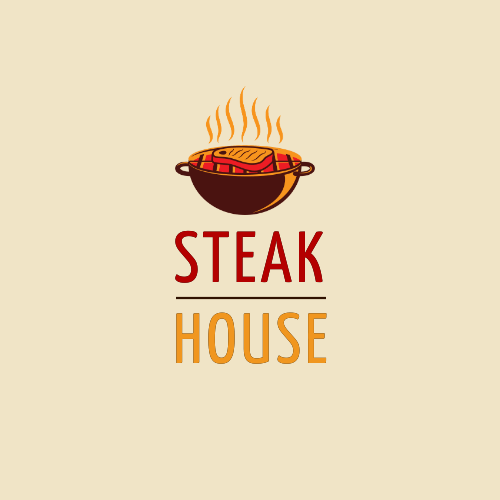 Read this article about Food Business Logo Design to learn how to create one in DocHipo.
Posters
Posters have always been one of the most widely used, oldest, and classic types of marketing collaterals. They are an effective and economical way to reach a huge audience to promote your business.
Also, they are a highly readable, versatile, credible, and powerful medium. A well-designed poster can arouse empathy, connecting your business to your customers. Thus, making it another crucial marketing material in Food Graphic Design.
So, create a Poster using DocHipo and get noticed by your customers. It never fails.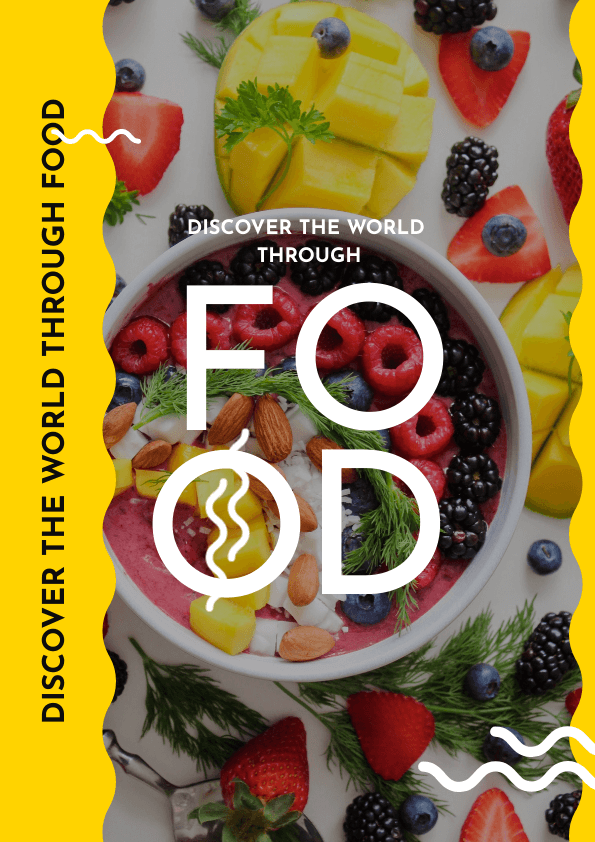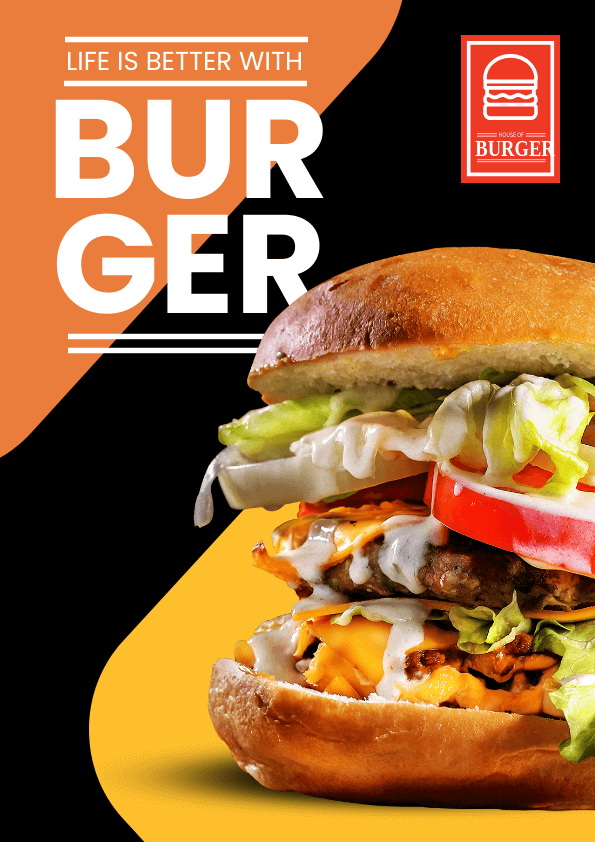 Here is a video for you to learn how to create a poster in DocHipo.
Flyers
Flyers are also popular printable marketing graphics like Posters. They have many features in common like cost-effectiveness, bigger recall value, credibility, versatility, and many others.
Are you wondering what the importance of these printable graphics in this digital era is? Let us show you some statistics; as of January 2021, there were over 4.6 billion internet users worldwide, which is about 60% of our population. So, what about the other 40%? How will you reach them if you have a tight marketing budget?
Therefore, include Flyers in your list of Food Graphic designs if you don't want to lose out on a huge chunk of business. Use this article about Flyer Design and learn how to create a flyer in DocHipo.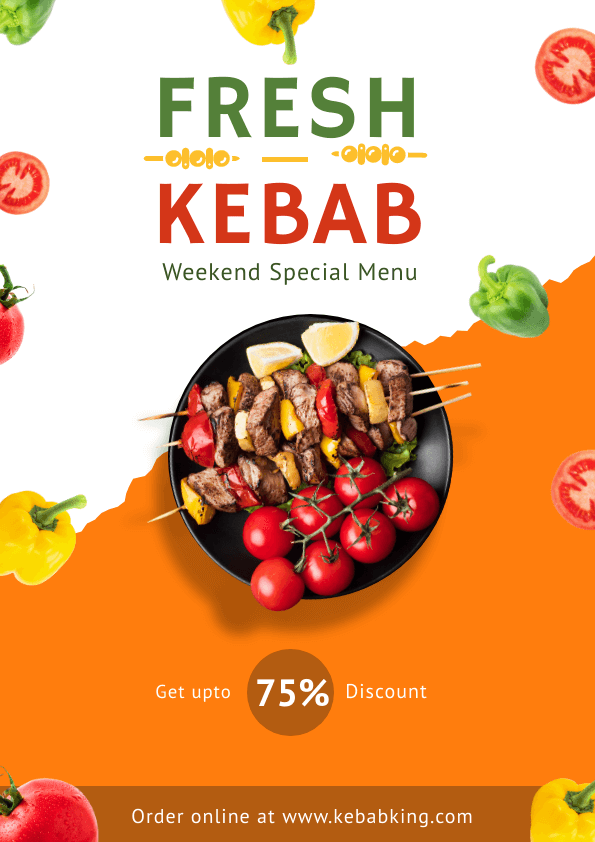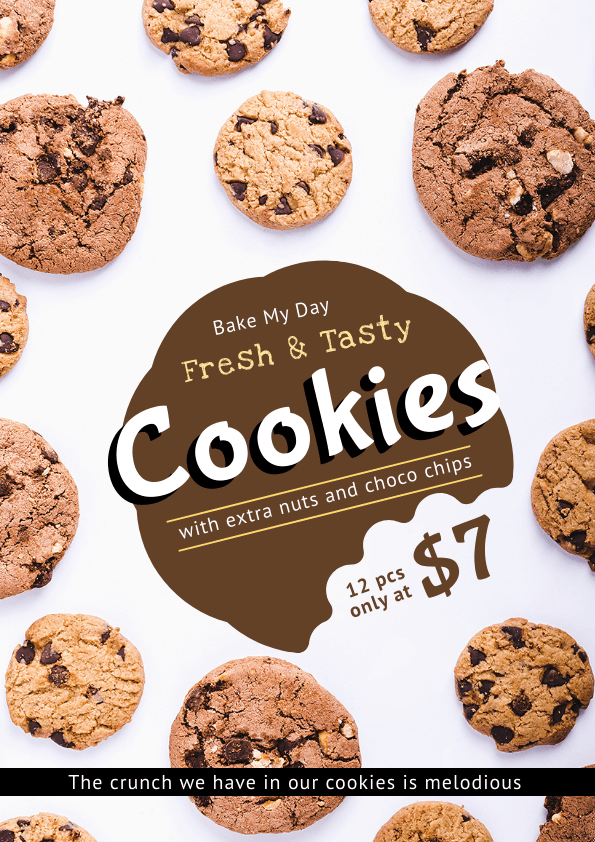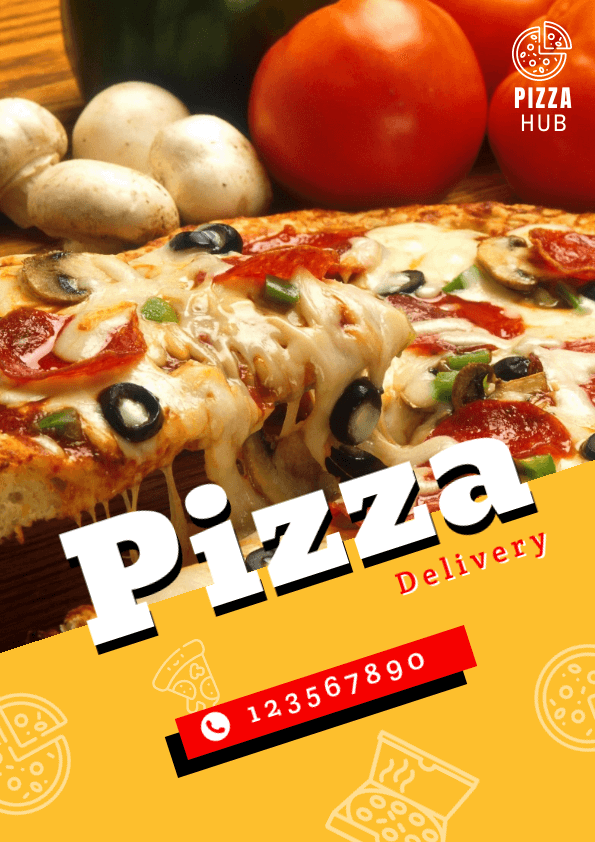 Blog Banners
If you can consistently publish blogs, then having a website with blog content on your website is an excellent way to give your business an additional way to reach your customers. It will help you improve your social media presence, your online engagement through comments and shares on your blog. Creating a food blog is an easy yet effective way to market your business.
But, whatever you do, if your Blog Banners are not catchy enough, no one will click on your blogs and read them. You might have the best blog among your competitors, but your customers will know that only when they read it, right? The blog banner is the only thing that will drive them to your website.
So, Food Blog Banners are another crucial element of Food Graphic Design. DocHipo will help you with this as well.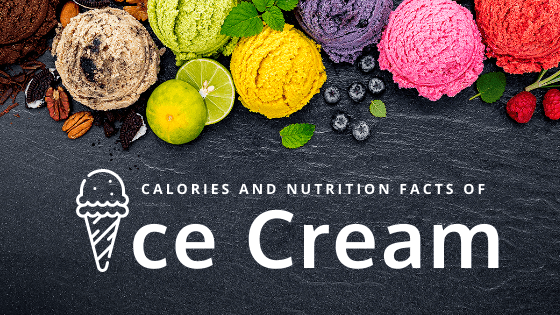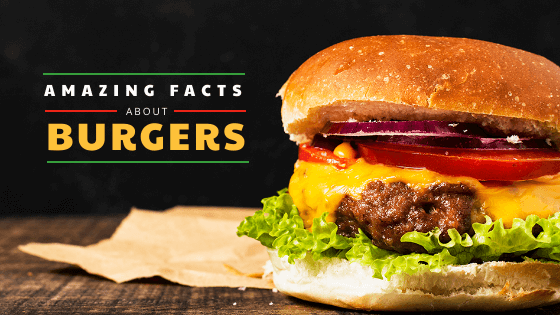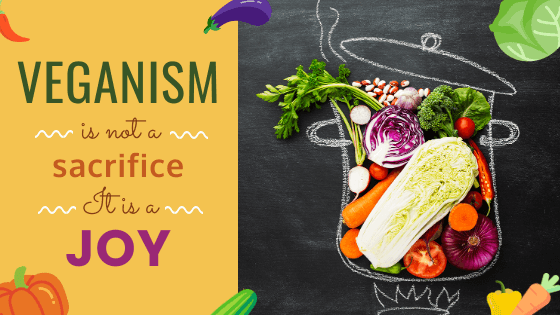 Watch the video below to learn about what type of Food Blog Banner Templates you need.
YouTube Thumbnails
Want to take your food business to the next level? Create a YouTube channel and upload videos of your food business to show your audience your best dishes, latest offers, newly launched products, behind the scenes, and many others. A Food YouTube Channel can surprisingly boost your marketing strategy and help you stay ahead of your competition.
However, like Blog Banners, YouTube Thumbnails are the deciding factor for making your videos click-worthy. A YouTube Thumbnail gives the viewers an idea of what's inside. Also, according to the YouTube Creator Academy, 90% of videos with custom thumbnails perform better than the ones without.
Hence, Food YouTube Thumbnail design is an integral part of your Food Graphic Design list. Here are some Food YouTube Thumbnail Templates that DocHipo offers.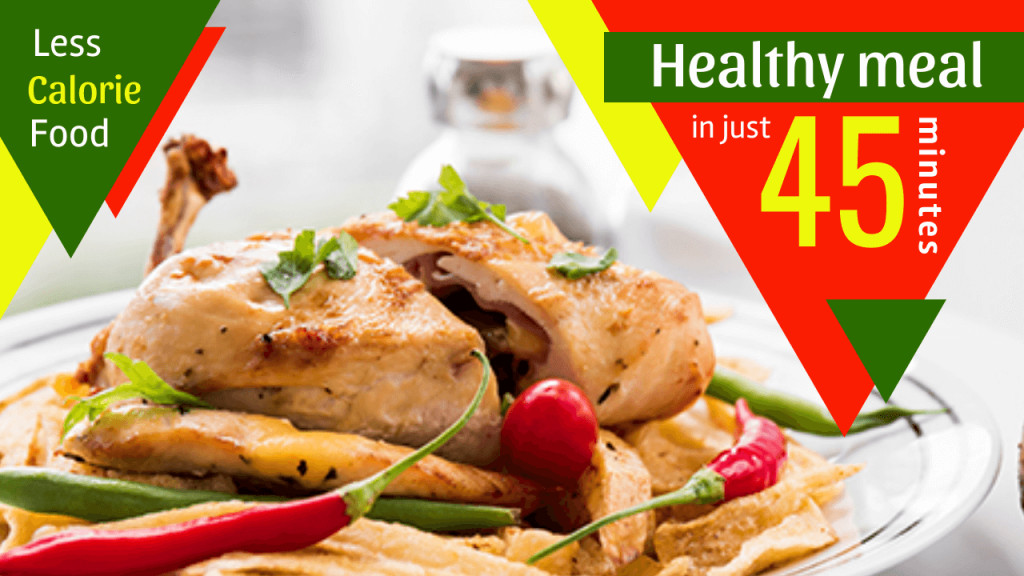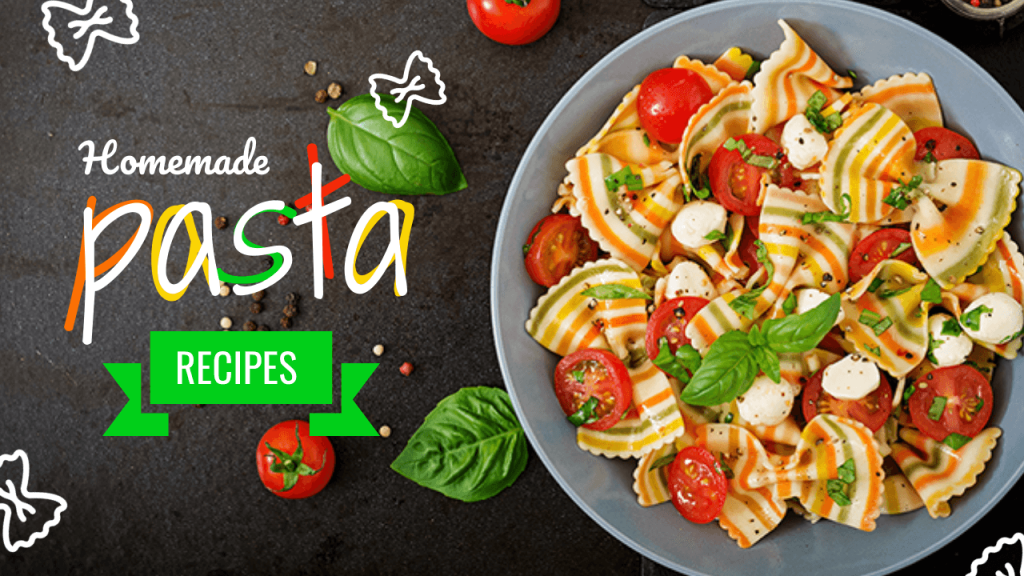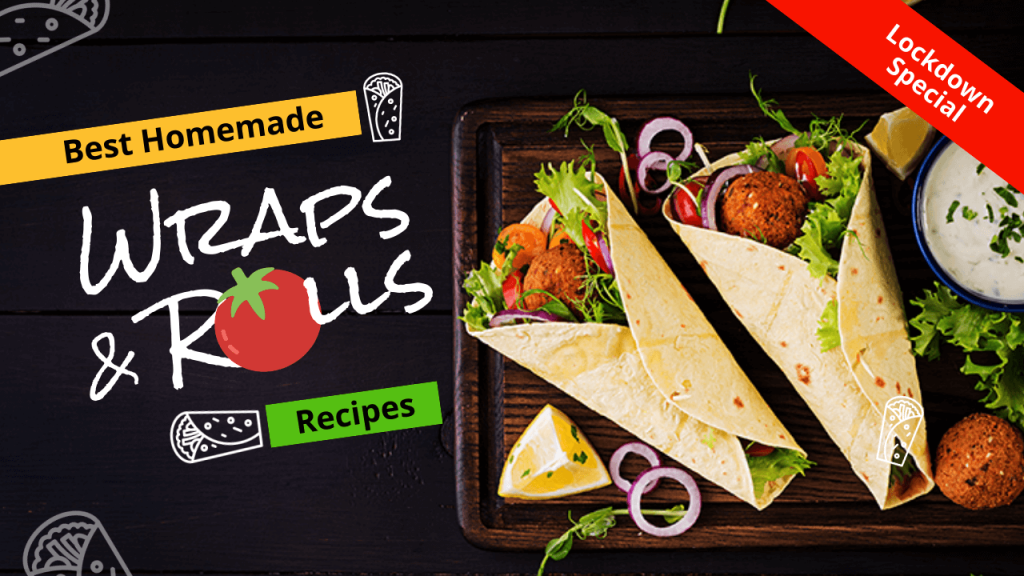 Watch the video below to learn how to create a YouTube Thumbnail In DocHipo.
Social Media Graphics
Social media is the biggest marketing platform for businesses of any size and industry. A good marketing strategy will always include a solid social media presence. The study says, 50% of diners choose a restaurant because of social media. Thus, making it critical to include Social Media Graphics in your Food Graphic Design process.
Below are the Social Media Graphics that DocHipo offers for the food industry.
Facebook Post
With over 2.89 billion monthly active users, Facebook is the most popular social media platform globally. Study shows that restaurant guests are more likely to give higher ratings on Facebook than on any other platform.
Increase the number of marketing materials in your Food Graphic Design list by designing some stunning Facebook Posts instantly using DocHipo.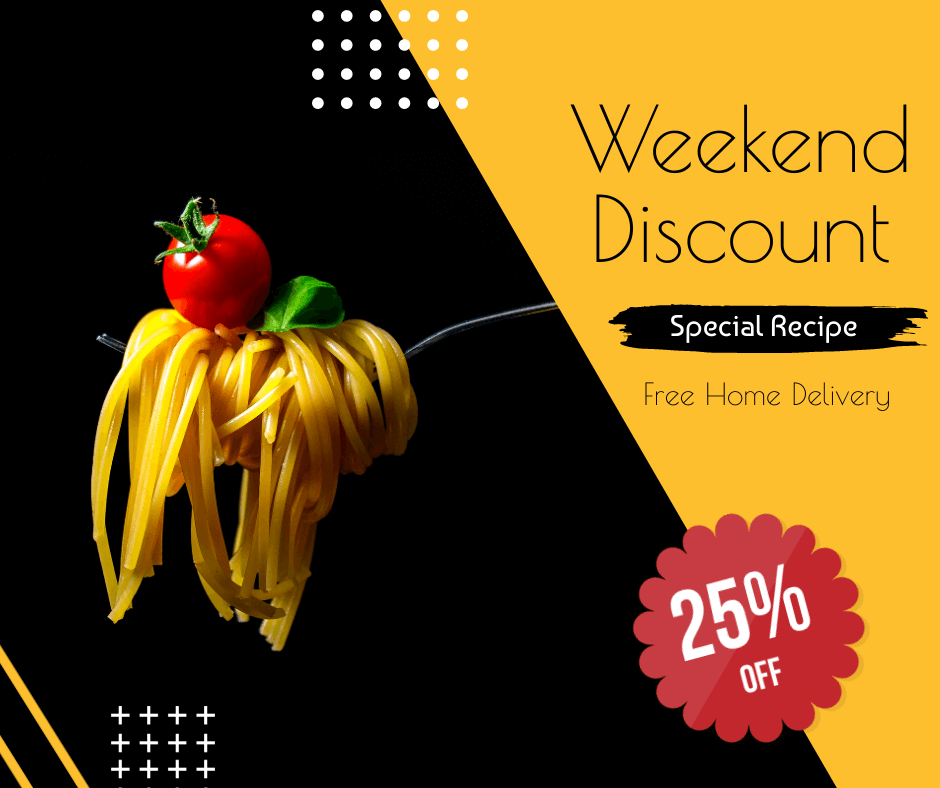 Instagram Post
With 1 billion monthly active users and 500 million daily active users, Instagram is another popular social media platform. Instagram is the largest photo-sharing social media platform in the world. Additionally, a study conducted by Forbes shows that 80% of Instagram users follow at least one food business.
So, there's no better place to share some photographs of your mouth-watering cuisines.
Twitter Post
Twitter also plays a significant role in how people perceive food businesses. Include images of your food business in Tweets, and you will get 150% more ReTweets. Also, Polls show that food and beverage brands get mentioned in one-third of the Tweets. So, even if you don't consider Food Graphic Design for Twitter, other people might be talking about your business.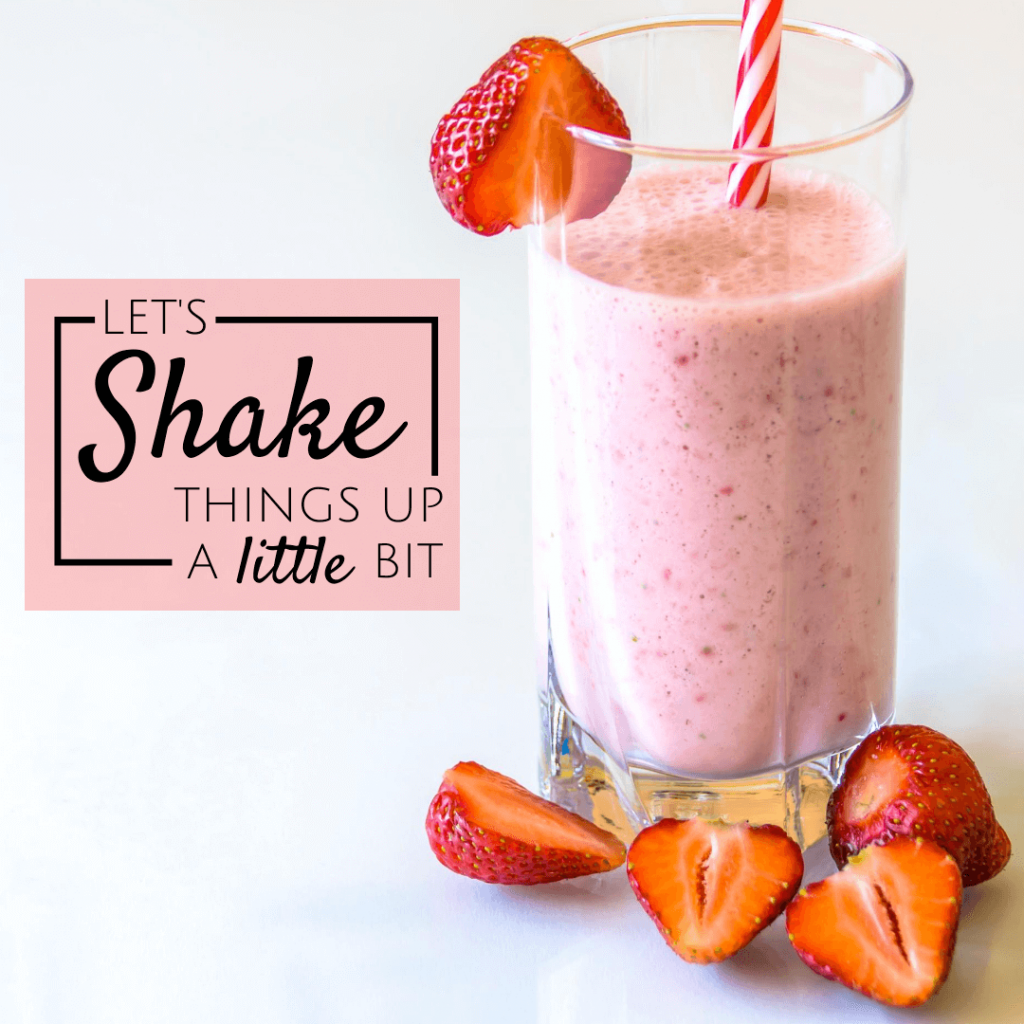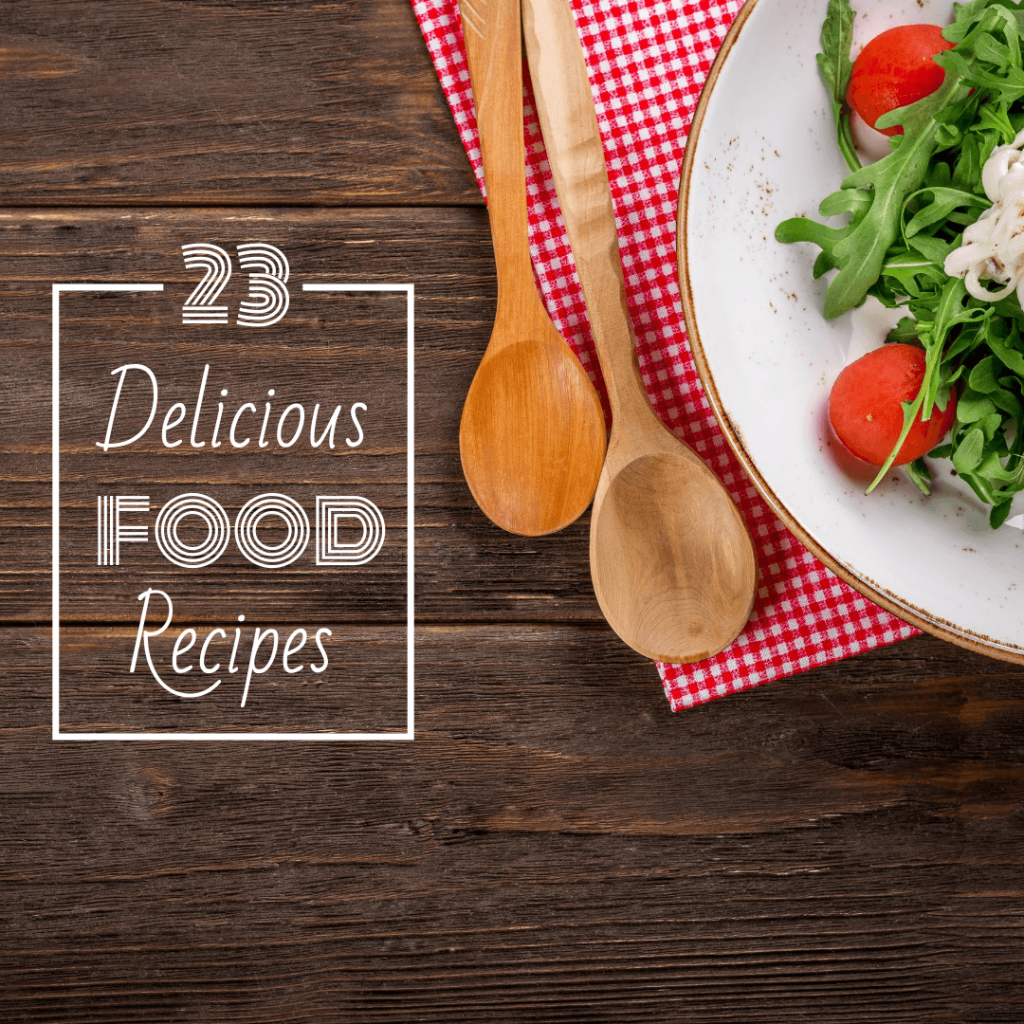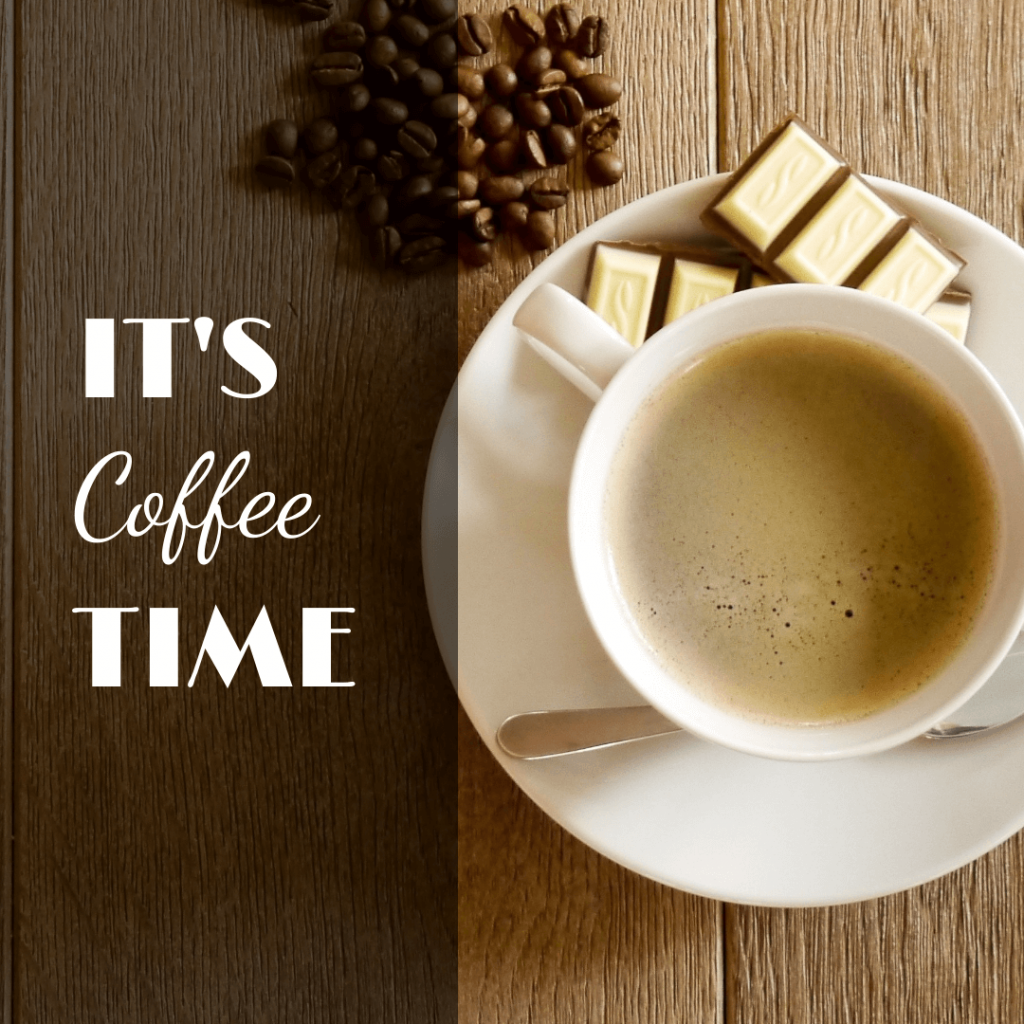 Twitter Header



Tumblr Graphics
Tumblr is a microblogging and social networking platform with over 496m blogs and over 172 billion posts. But the more important thing to consider is, "food" comes in the top 10 tags on Tumblr. So, Tumblr Graphics should be another crucial marketing collateral to include in your Food Graphic Design.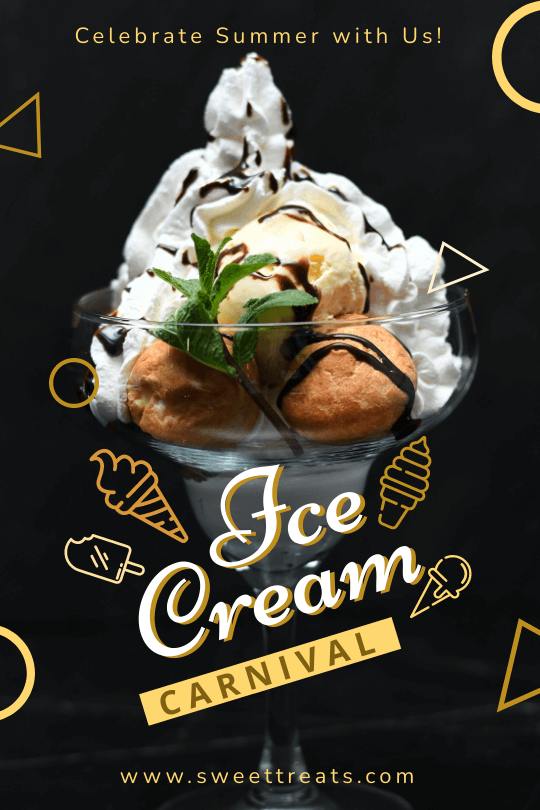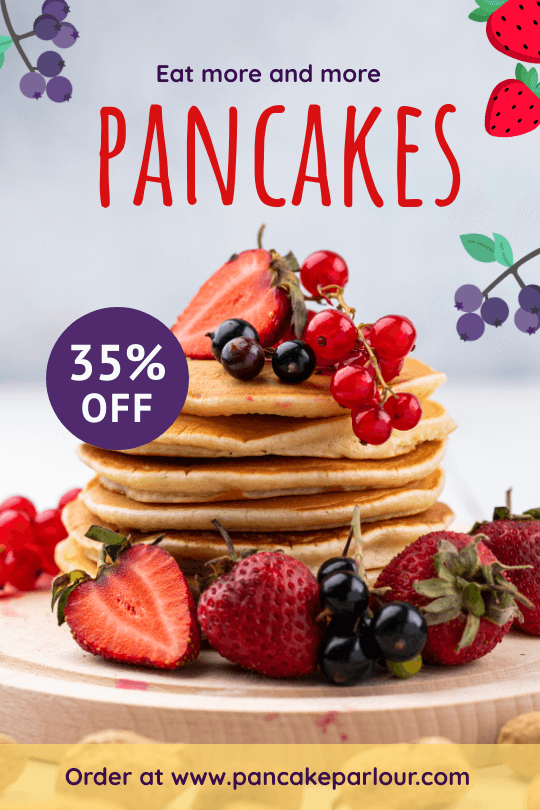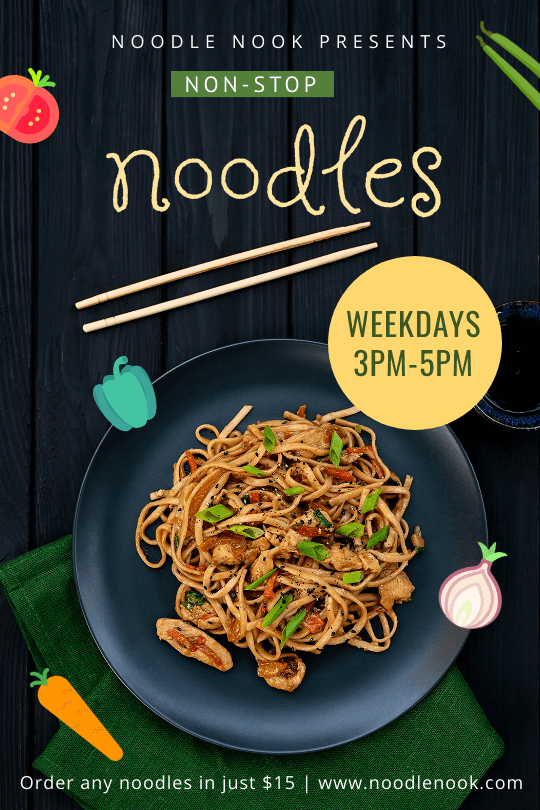 To Sum Up…
Running a food business is challenging. As an owner, you have to handle every aspect of your business, from manufacturing or cooking to accounting and marketing. However, Food Graphic Design and a large chunk of getting the aesthetics right is one of the crucial things without which your marketing and branding efforts might go in vain.
Now that you have seen that DocHipo can handle almost all of your Food Graphic Design work, leave it to DocHipo so that you can focus on other essential aspects of your business.
Sign-up today and explore the magical world of DocHipo!