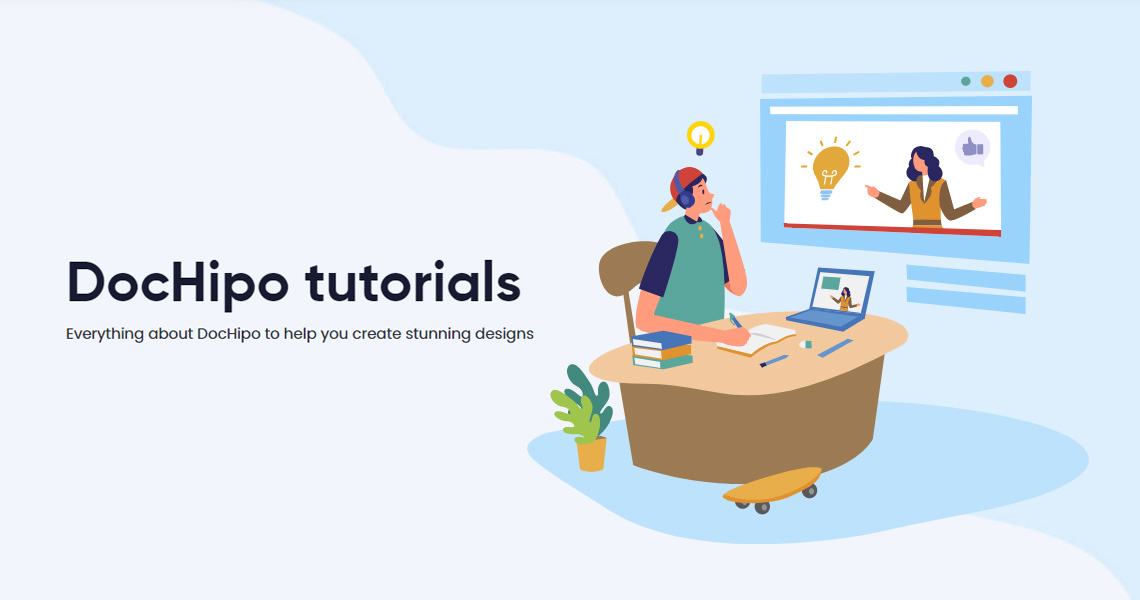 [DocHipo Update] DocHipo Gets A New Tutorials Page

Jun 11, 2020
Hey folks! How are you? Well, I have awesome news to share!
Our very own DocHipo website got a brand-new page this week. We've added a Tutorials Page on our website for awesome users like you. You can find this brand new page under the Resources section on the website.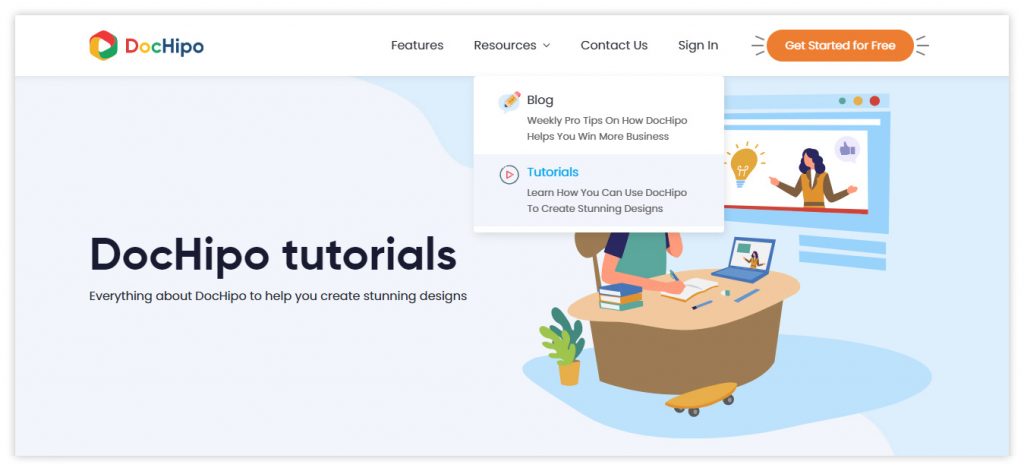 So, What's the Tutorial Page All About
To be absolutely honest, it's all about you!
We launched DocHipo in August 2019 and built this new website in Jan 2020. While we got a phenomenal response from our audience, users, well-wishers; we regularly got queries about different features and functionalities within DocHipo.
Well, we do create and release different tutorial videos each week on the DocHipo YouTube Channel. But, we sensed a need to bring everything under one platform and make it more convenient for users like you.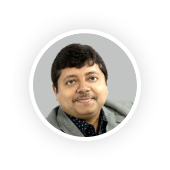 "At DocHipo, our aim has always been offering the best possible services to our users and audience at large. When our team kept getting requests on functionality and features withing DocHipo, we realized the need for a Tutorials section within the website. We already had the blog section on the website. So, we decided to add a Tutorials page and group them both under Resources. This way, you can learn how various features and functionalities work within DocHipo from the Tutorials page and get useful tips on how to put them to good use in the Blog page."
Who This Tutorial Page is For
The DocHipo Tutorials Page is for everyone who is looking at creating beautiful documents for business or private use. The Tutorials page features separate videos for different features within DocHipo. Let's take a who can benefit from the Tutorials page!
New Users
So you were looking for a super-easy system that lets you make posters, infographics, presentations, social posts in a jiffy. You found DocHipo and signed-up to it. Now what? How should you get started? Where to find which functionality? What all functionalities are there?
If you are asking these questions, then the Tutorials page is for you! We have created a series of onboarding videos just for you! You can find these videos by scrolling down the page or by clicking on the 'Getting Started' button.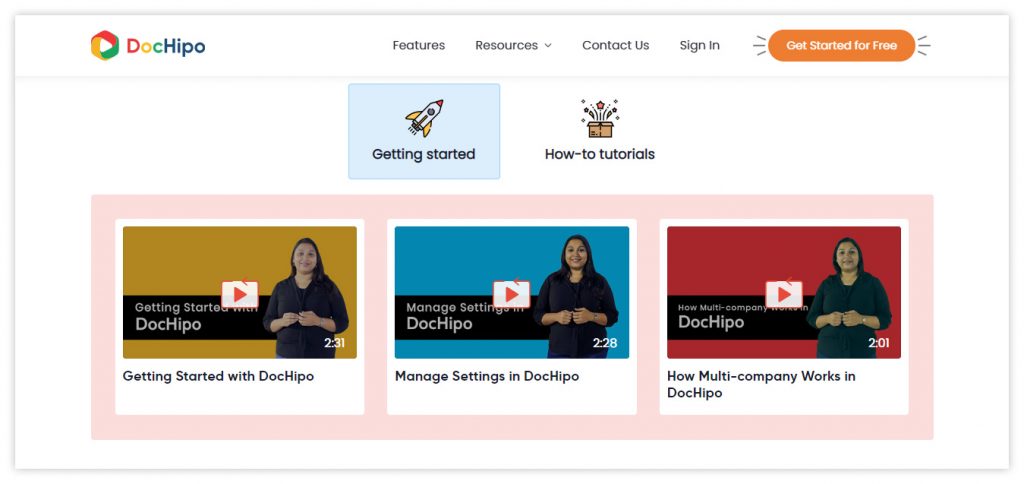 These videos talk about various functionalities of DocHipo and how you can leverage them to fuel your business. Not only that, but the videos also offer a tour of the system that helps you in getting started.
Seasoned Users
So, you have been using DocHipo for a while (and we love you for that). But you want to learn how to use every single feature and leverage DocHipo fully. So, you might have questions about different features like how to crop my pictures better, how to use grids, how to use tables etc. If yes, then the DocHipo tutorials page is for you.
Videos listed under How-to walk you through different features and show you how to leverage those fully. Scroll down the page or click on How-to Tutorials to access the videos.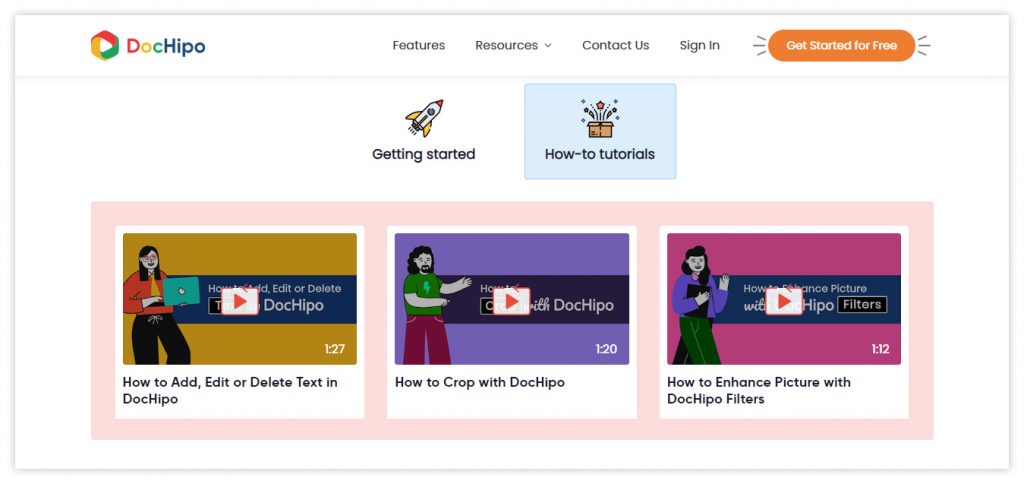 Yet to Become Users
Oh…we would love to get you on board! But, we understand that you need to check out a system before signing up. So, go ahead, check out the new Tutorials page to see how easily you can make beautiful documents with DocHipo. And you can sign up to DocHipo with just your email id and name. It takes about 5 seconds. 😊
Last Words…..
It's been an amazing journey so far and we are super grateful for all the love!
If you are using DocHipo, just signed-up or simply checking it out…thank you for your support and blessings. Keep using DocHipo and create beautiful documents that help you build a brand. Keep an eye on the Tutorials page. We keep on updating new videos every week.
For the real-time update on all tutorial videos, subscribe to the DocHipo Offical YouTube channel today!
If you still haven't signed up for DocHipo, it's time. Sign-up with your email id and name here and start creating a stronger brand value with stunning documents!