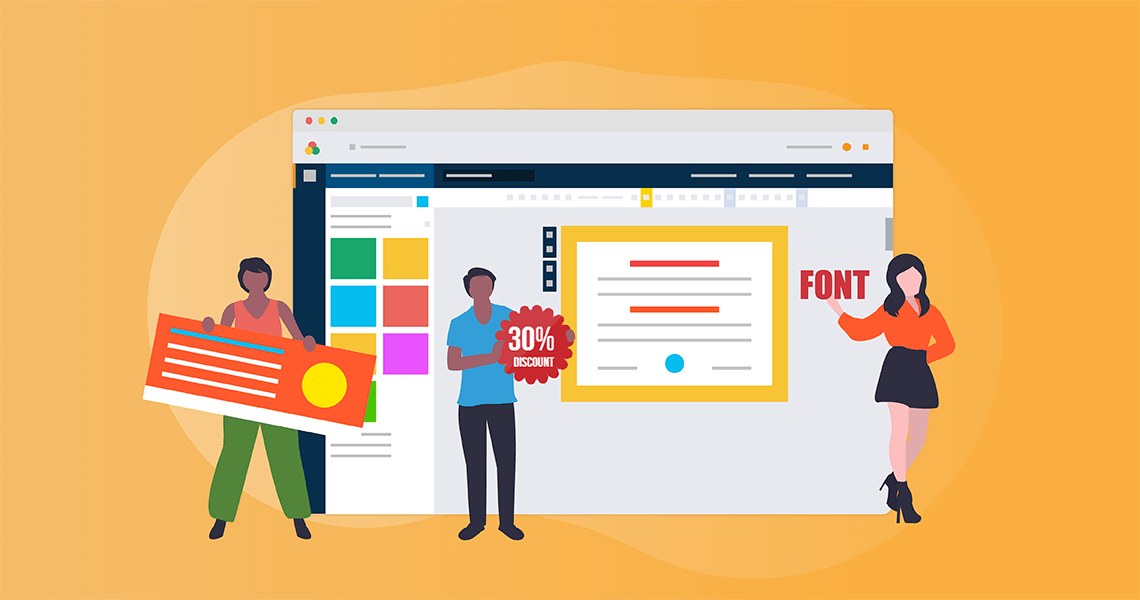 A Sneak Peek into the world of DocHipo

Sep 27, 2019
I was working closely with the marketing and sales team of DocHipo. In the process, I realised an important point that conversion needs effort, a sincere one!
Your company might have all the resources and capabilities, but it means nothing if you cannot convert a lead or prospect into a paying customer.
We learned it the hard way and started creating beautiful looking documents that you can use throughout the sales cycle. There was a noticeable change in the interest level, engagement quality, and most importantly in conversion.
It's not just us! In a study conducted by Design Management Institute, they wanted to quantify the influence of great design with their Design Value Index (DVI). The DVI tracked some 15 design-obsessed (in a good way) companies like Apple, Nike etc. From the period of 2003 to 2013, these 15 companies showed a massive 228% ROI growth, compared to their peers.
So, the value of intelligently designed documents is quite crystal clear. It's not just nice to have, it influences your bottom line!
But we faced a different problem this time. Every time we needed a document, we had to approach a designer, explain our needs and preferences, and wait for our design. Not every time we got the expected results. There were times when the turnaround time was high, the requirement got misinterpreted and so on.
That is when we realized the need for an application like DocHipo. A simple, easy to use application that lets us create beautiful documents with high potential. In fact, the name DocHipo came from this very idea. Doc stands for Documents while hipo for High Potential.
Who Can Use DocHipo?
From the backstory, it is natural for you to think that DocHipo can only be used by businesses. Don't be disheartened. The DocHipo team made sure to not limit the application usage to businesses only.
While the application is a perfect fit for marketing and sales professionals who need to get beautiful documents ready at a moment's notice. Moreover, anyone in need of a gorgeous document can use the tool. Doesn't matter if you are a business trying to close a deal or someone who needs to put a smile on a loved one's face with a greetings card, DocHipo is the tool for you.
All you need to do is sign up for free, gain access to 100+ ready-to-use templates for flyers, infographics, posters, social graphics, web banners, presentations etc. Then you just tweak the ones that fit your need and use.
DocHipo is the right solution for you, if:
You are a marketer looking at creating impactful marketing materials such as flyers, brochures, posters, social graphics in a jiffy, with minimum cost.
As a salesperson looking at creating impressive presentations, reports, datasheets etc, you can use DocHipo.
You are a content creator looking at designing awesome ebook covers, magazine covers without hiring a designer.
Or may be you are a teacher or a student looking at presenting complex ideas in a simple manner.
You are an individual looking at creating an interesting social post, web banner or greeting cards.
Why Do You Need to Use DocHipo?
Like all cloud applications, DocHipo is super easy to get started with. Just an internet connection and a browser on your device are all you need.
The web app is compatible with all standard desktop devices, operating systems and browsers.
Cool Features of DocHipo that Add the Wow Factor
DocHipo comes with tons of cool features. The application comes with 100+ pro-level templates across categories. You can use them as it is or add some more jazz to them with the following features.
Interesting Backgrounds
Negative space is important. But it does not have to be boring!
DocHipo comes with tons of interesting backgrounds that you can use in your documents. From gradients to graphical, from funny to floral, the choices are really tempting.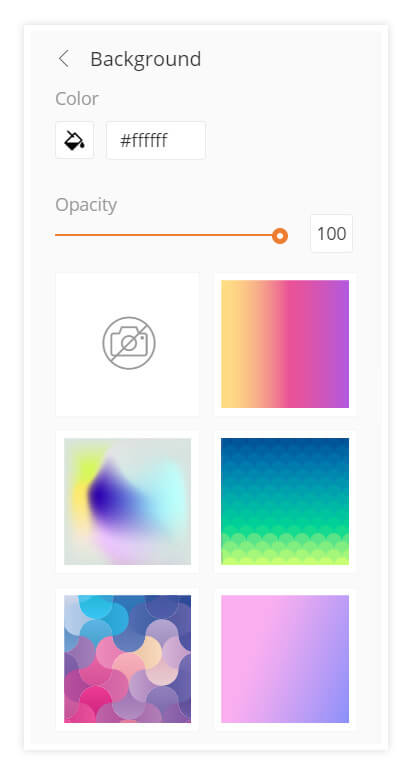 Tons of Fonts
No one is fond of monotony. While business documents call for modern and contemporary fonts, you can jazz up your greeting cards or event flyers with a wide range of playful fonts. In fact, typography can strongly influence the reaction of the audience towards a document.
DocHipo editor comes with all Google fonts and more. So, you can experiment with typefaces to your heart's content.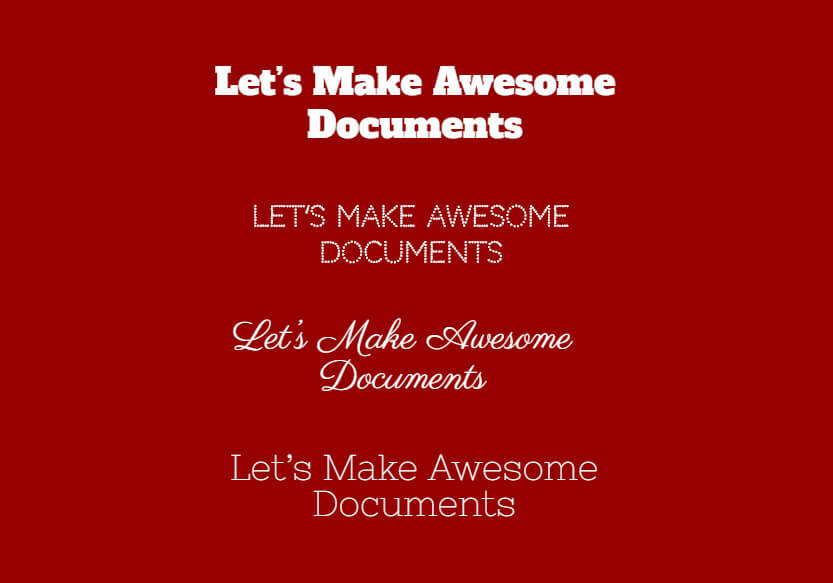 Fun DocHipo Text Frames
What is better than a list of fonts to choose from? Text frames! Text frames are graphical frames that lend the oomph factor to your text. They also help in highlighting a point. Apart from adding aesthetic value, text frames are great for highlighting ideas, offers and information.
DocHipo editor comes with tons of fun text frames. Simply drag and drop in your editor, change the text if you want to, position them as per requirements and you are done!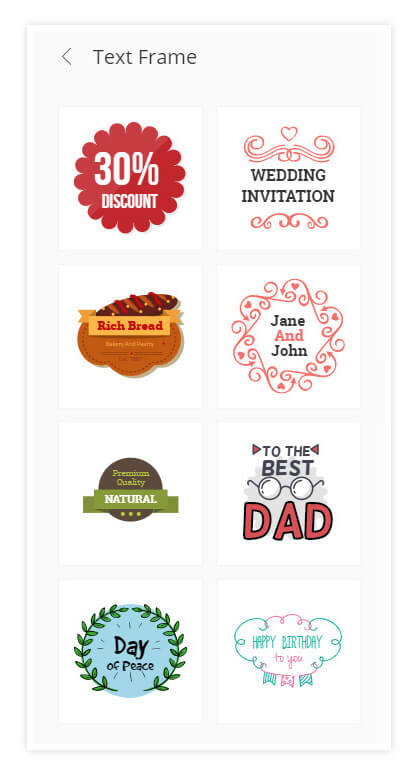 500+ Illustrations, Icons and Pictures
With DocHipo, customization is not only limited to attractive fonts or background. Insert your own favourite illustrations, icons – mono or colour, or animated icons to make your documents even more lively.
While the editor comes with tons of illustrations, icons and pictures (sorted in categories), you can upload elements of your own too.
For what can you bring DocHipo into play?
Now that you are familiar with the features DocHipo has to offer, let us get to the next discussion – What can you create?
As discussed earlier, from a business perspective, impactful and professionally designed documents are beneficial for conversion. How, you might ask?
Look at this sales funnel image.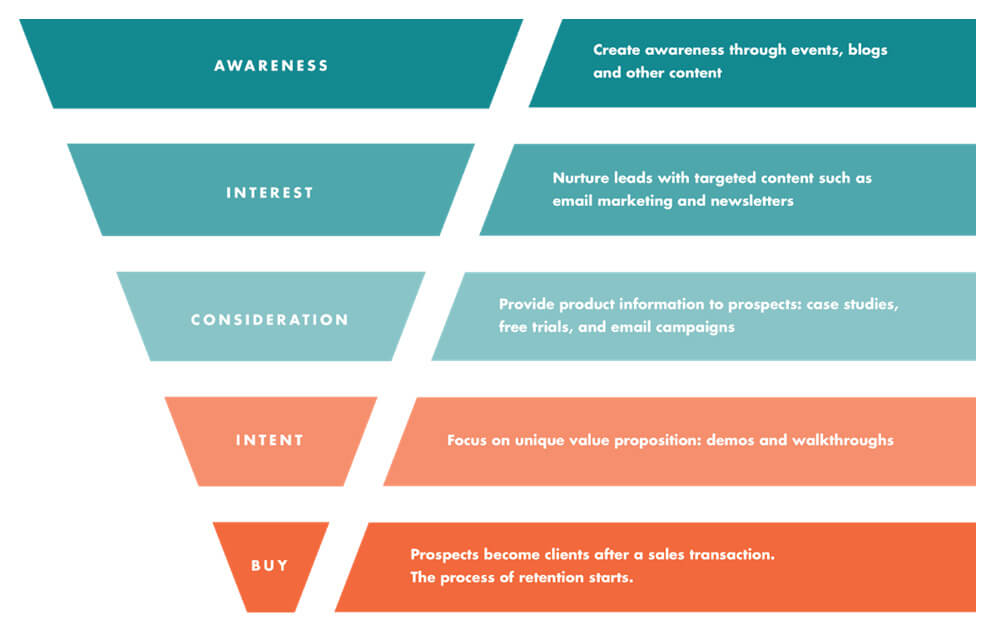 Starting from generating leads to closing a deal, every step needs proper engagement. And every step has a document for the very purpose.
Capture Eyeballs with Blog posts
Blog posts are effective to create awareness. And in this era of inbound marketing blogs have proved to be one of the most effective marketing levers of all. As per studies, the marketers who blog regularly generate almost 67% more leads compared to those who don't. Tempting, right?
An ideal blog writer engages in regular communication with the audience and provides information in good faith. Offering valuable information, blogs help you create awareness and authority.
And DocHipo offers tons of beautiful graphics that you can use to make your blog posts more attractive.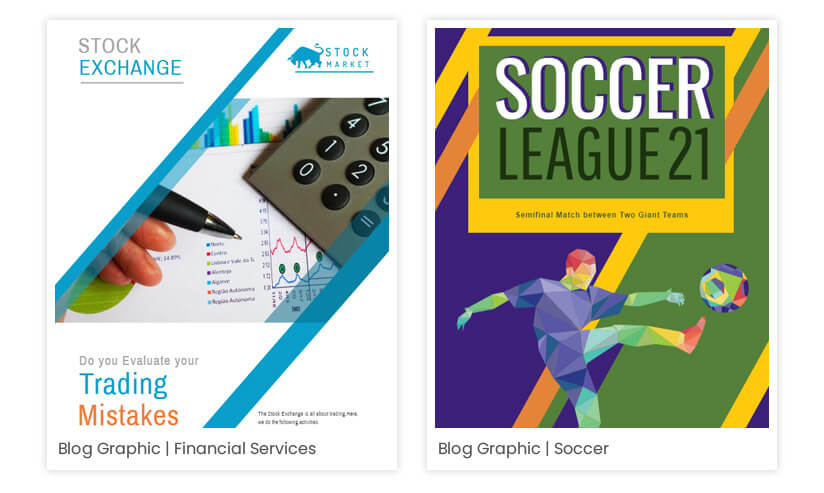 Generate Interest with DocHipo Datasheets and Infographics
The next step is generating interest amongst your visitors and potential prospects. Here, datasheets and infographics are very much in use. A good infographic contains key information without clutter and creates a pleasing visual to keep the prospect interested.
In an article published in Washington Post, Caitlin McCabe, founder of Real Bullets Branding said, "As a marketer and researcher, infographics force my team to distil our findings down to key takeaways that are most friendly for a mass audience. Though we previously might have put out 35 pages of research findings — which most people wouldn't read through — we can now resort to infographics."
Now you can use these amazing DocHipo templates and establish the right brand authority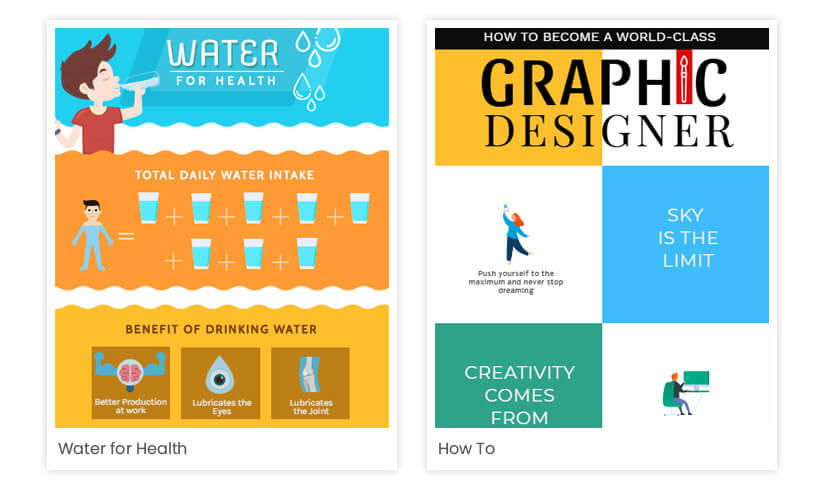 Offer Information and Educate Users with eBooks
eBooks are the perfect tools for providing insights to your audience. You can create and distribute eBooks for free or make them paid (it can be a separate revenue level altogether). In case you are looking at building your list, you can make your eBooks gated and capture contact information while your users are downloading the book.
In order to be effective (so much so that the users will be willing to exchange their contact information for the book), your eBooks must come with an interesting cover, right? No need to break the banks hiring a book cover designer! DocHipo has got your back.
Choose from DocHipo eBook cover templates to make your eBook look intriguing and ramp up conversion.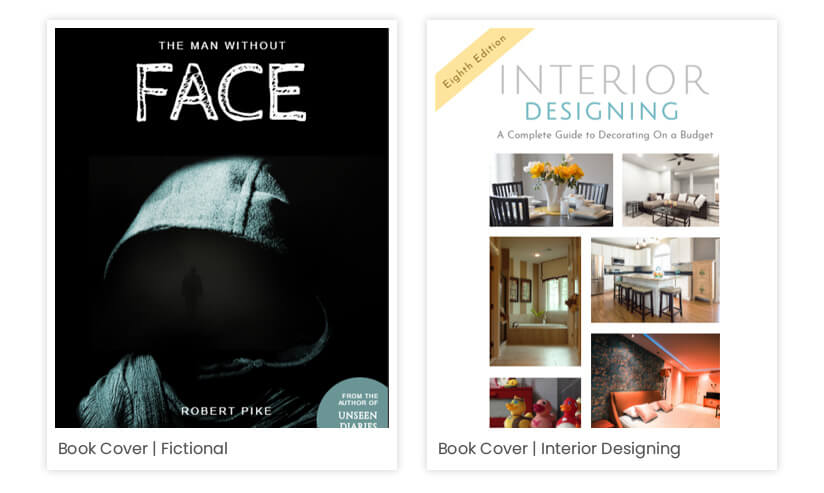 Advertise Your Products and Services with DocHipo Flyers
Flyers are more than just a handbill. It is a common method of advertising, so it is your responsibility to make your flyer as eye-catching as possible. And, the good news is, creating stunning flyers was never this easy!
With these awesome DocHipo templates you can create high-quality flyers that you can use as you want. You may print your flyers or use them digitally as per your choice.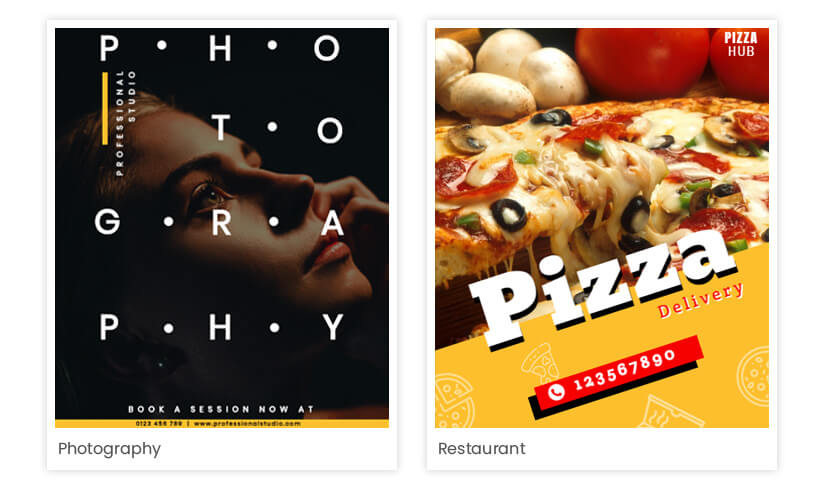 Boost Your Social Media Marketing with DocHipo Web Banners and Social Graphics
Social media is one of the crucial marketing levers for attracting new customers and engaging your existing ones. And creating social media banners and posts is super easy with DocHipo. The application offers you tons of social banners and posts for all popular platforms.
Whether you want to draw some social media attention to an event or want to design a post/ header for social media marketing, you can find the perfect template with the right dimensions.
The graphics are created and sized appropriately for various platforms. All you have to do is to choose one, customize and use!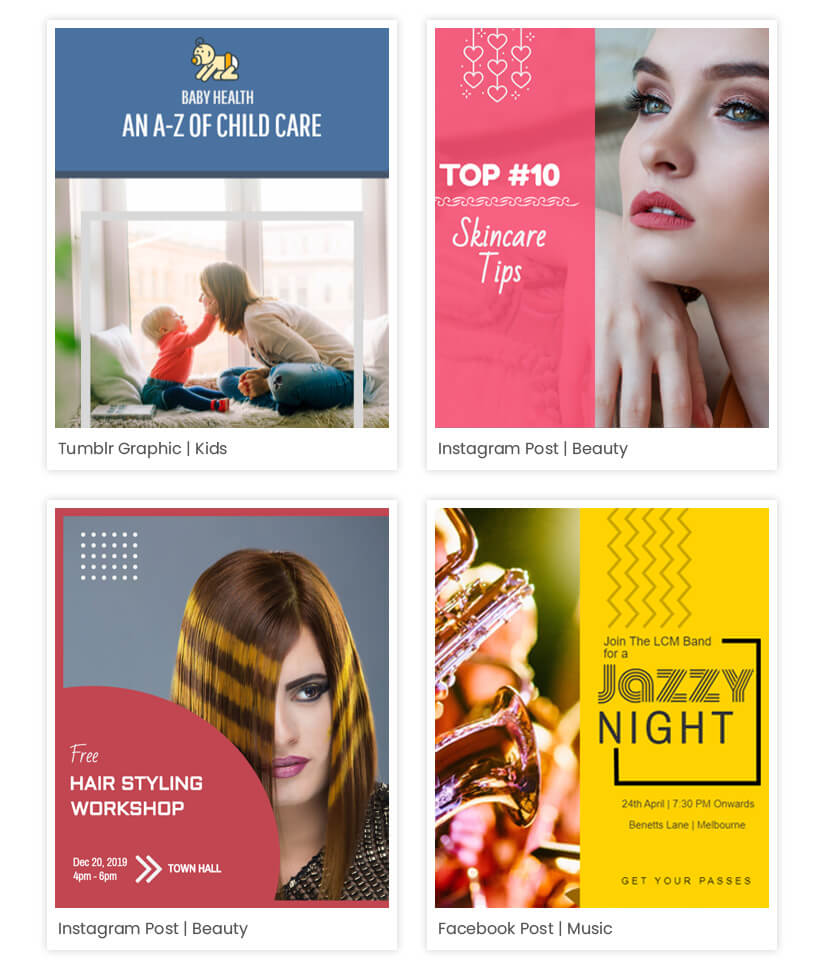 In Conclusion
DocHipo makes your life easy by offering you beautiful templates for various documents that save you time and money. So, why not take advantage of the platform and super-charge your sales funnel with some Hi-Potential documents?
DocHipo is absolutely free to get started. Sign-up now!