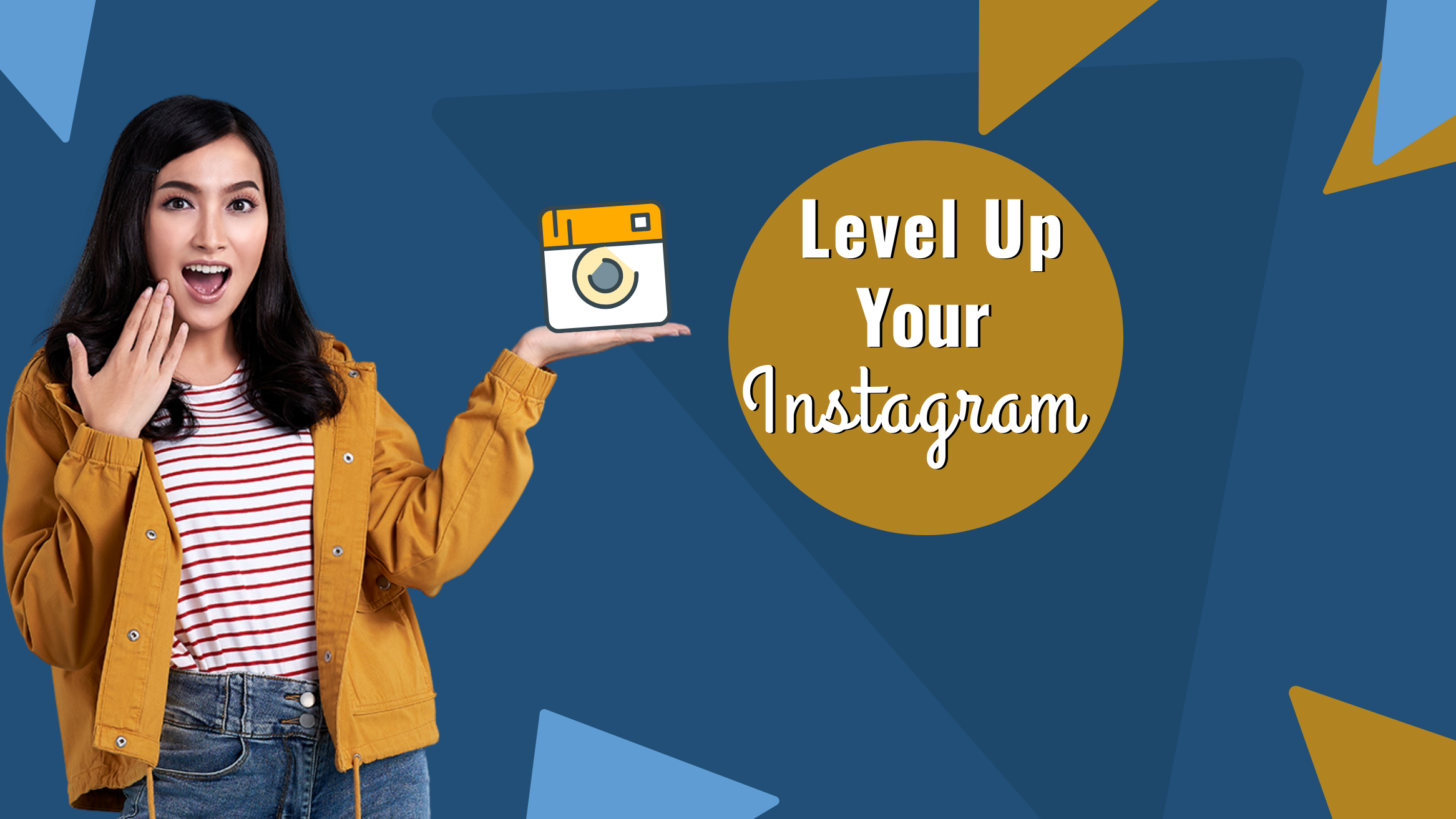 Instagram Post Template: Create Stunning Posts in a Jiffy

Mar 12, 2021
With more than 25 million businesses and 1 billion users, Instagram is undeniably one of the biggest social media platforms. Thus, making it supercritical for you to take the time to create well-designed and meaningful posts if you want to stand out from the crowd.
You must have a strategy for the designs that will help you to attract a huge number of followers. However, it requires design skills to create a clean and engaging Instagram post that you might feel you lack.
Continue reading to know how you can create some stunning posts using Instagram Post Template from within the DocHipo application.
What Is Instagram Post Template?
The Instagram post template is a pre-designed template that you can edit to create an amazing Instagram post for any purpose you want.
Every user on Instagram can utilize these templates, especially the small and medium-sized businesses that don't always have photos or videos of their stores/products to share.
Best Time To Post On Instagram In 2021
The best time to post on Instagram depends on who your audience is and where they are located. Below, we have explained a few things for you to figure out the same:
Find Your Time Zone and See When Your Audience Are Online
When it comes to finding the best time to post on Instagram, it's crucial to determine the time zone where most of your followers are located.
In that case, we recommend you create a business account and use the Instagram Insights tool to research your audience. It can provide you with almost everything you need to know: the location of your followers, age, gender, and most importantly when they are most online on Instagram.
Try Experimenting With Posting Times and Monitor Your Followers
Post at different times and on different days to track how much engagement you get on those posts and record them in a spreadsheet. You can pick different times throughout the week.
If you already have noticed some times when your followers are most online then try to schedule your posts at those times.
Try to switch the timing of your posts frequently and observe what happens. Though it might take a few weeks, it will help you to choose the best time to post on Instagram.
Try To Post During Off Hours
Once you have measured the timings, try to post on those times and during off-work hours instead of during the day. For example, lunchtime and evenings are when people mostly remain active on Instagram. You can try posting at these times, but always keep track of your posts and update the schedule to improve.
How To Use Hashtags In Instagram?
Instagram hashtags are one of the most powerful tools for increasing the popularity of Instagram posts when used properly. However, excessive and inappropriate use of hashtags can harm your brand reputation.
Keeping this in mind, we have come up with some rules for you to follow and learn how to use hashtags on Instagram.
What Hashtags Should You Use
When it comes to talking about hashtags, the first thing that should be considered is the type of hashtags. The intention of using hashtags is to help people find what they are looking for.
Try to switch up your hashtags in every post and avoid using irrelevant hashtags as it will throw your content in the ocean of posts. Don't use hashtags just because they have been used thousands of times.
How Often Should You Use Hashtags
You can use hashtags as often as possible. Whenever you post something on Instagram, try to use multiple and relevant hashtags. The goal of using the hashtags is to get your post seen by as many people as possible. Hence, don't overthink whether to use hashtags.
How Many Hashtags Should You Use
When it comes to deciding how many hashtags to use, there's no exact number. You can use 50 of them for a single post if they are super-relevant for your post. However, if you don't want to use too many hashtags in your post then feel free to use fewer.
Additionally, you can experiment with the number of hashtags by using more and fewer hashtags.
Reasons Why Instagram Posts Are Great For Your Business
Since Instagram is one of the most popular social media platforms, you will miss out on some huge opportunities if you don't use it for your marketing purposes. Instagram can help you with capturing leads and running some effective campaigns effortlessly. But do you know how Instagram can help you with these? If you don't then just take a look at the following points to find out.
Storytelling
Storytelling is a part of human nature and as a business owner, you can connect with your audience emotionally by telling them an interesting story. Storytelling with visual content is one of the best ways to engage your target audience and build a long-term relationship with them. And with Instagram Posts, you can avoid posting only about your products. Instead, focus on feelings that will encourage an emotional response to your brand.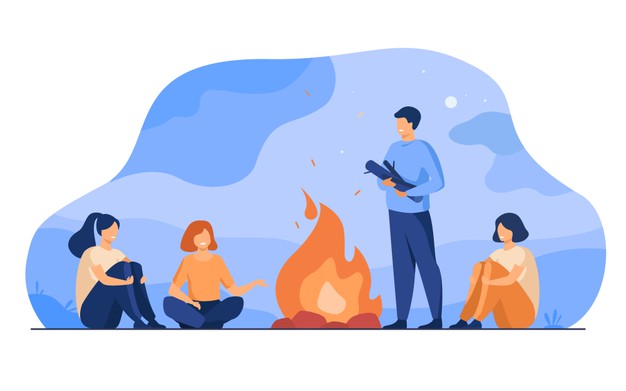 Presenting Visual Contents
Study shows that posts with visual contents drive 650% more engagement than only texts. It follows that Instagram is a great tool to connect with your target audience and make them come back for more. Use the Editable Instagram post template and design them accordingly to attract more customers.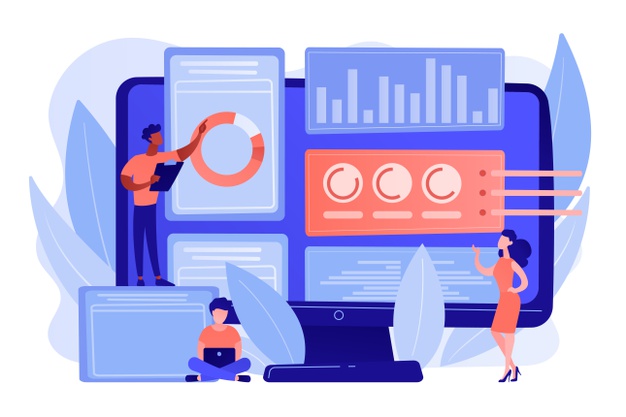 Engagement With Your Community
Instagram generates engagement by letting your followers like and comment on your photos and videos. Furthermore, you can inspire your followers to join by using hashtags. Your followers will further share your posts which will bring more engagement through referrals.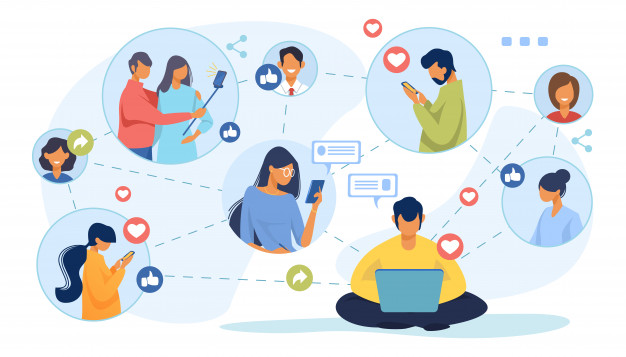 Getting Feedback
A smart marketing strategy always includes getting feedback from potential customers. Hence, as a business owner, you must keep a track of what people are saying about your products and services. Probably your customers are posting pictures and videos of the products they bought from you. You must not ignore this feedback as it will help you to understand how your customers are perceiving your brand.
Create Stunning Posts Using Instagram Post Template From Within DocHIipo
Designing an impactful Instagram post with DocHipo is a lot easier than you think. Just follow these simple steps to create stunning Instagram posts even if you don't have any designing skills and experience.
Step 1: Choose An Instagram Post Template
As you don't always have the time and resources to design striking posts, we recommend using our free Instagram Post Template and edit them as you need. Why put additional efforts when our designers have done the job for you?
Go to the homepage of DocHipo and click on "Get Started For Free" to create an account easily by using your email id and password.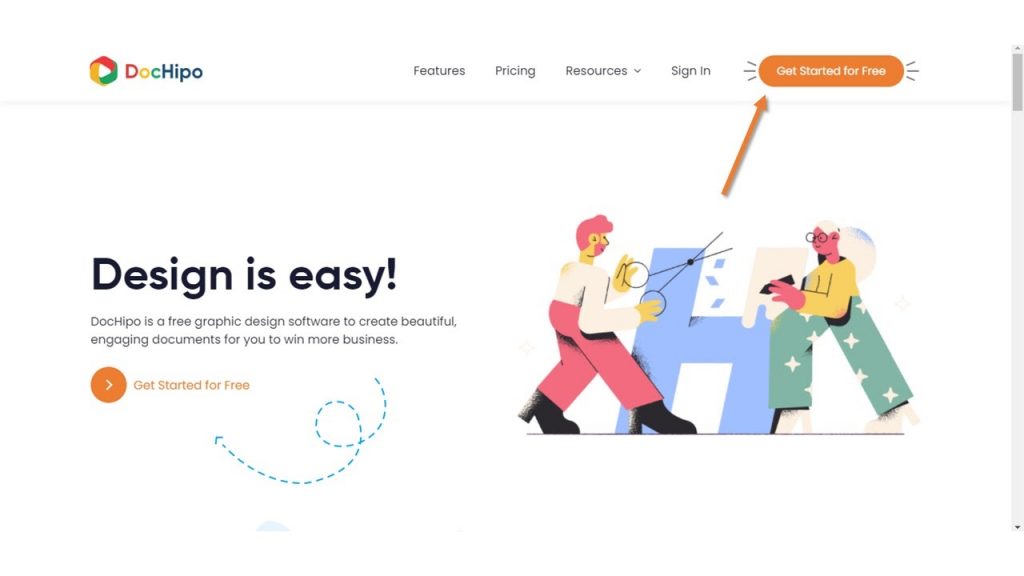 Once you land inside the application, you will find a wide range of document types. In order to Instagram post templates, enter "Instagram…" in the search bar and click on the same to proceed further.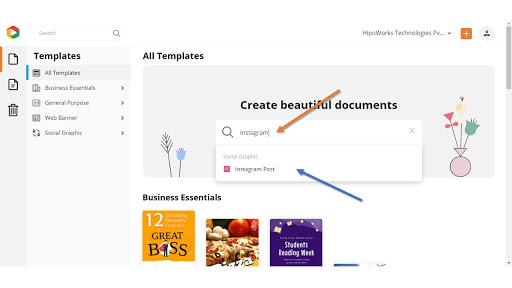 Choose from a wide range of Instagram Post Template categories such as Christmas, Black Friday, Food, Healthcare, Motivational, Travel, and more. "Preview" and "Select" the template of your choice to start editing.
Step 2: Start Customizing the Template
There are different placeholders in the template such as fonts, lines, icons, texts, and more. Add, remove or alter any elements that you want such as changing the background, color, image, fonts, and more.
Moreover, update the texts with the information that you want your audience to know. Here's an example where we have edited the Instagram Post Template.
Before Editing: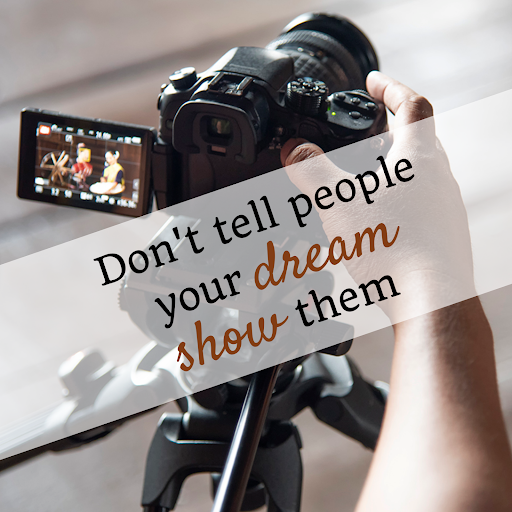 After Editing: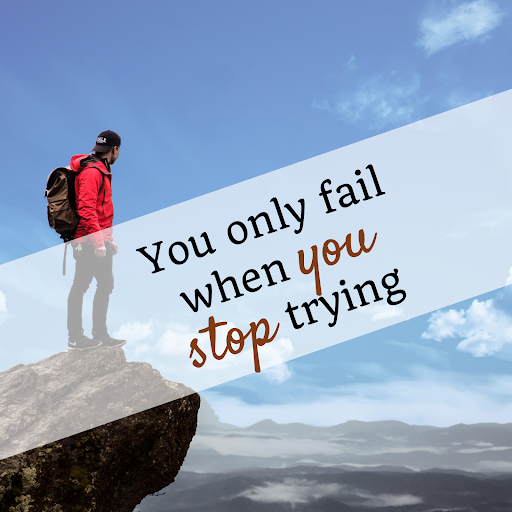 Step 3: Download The Instagram Post
When you have finished editing the template and are satisfied with the design, you can download the post. Click on the three dots on the upper right corner and select "Download".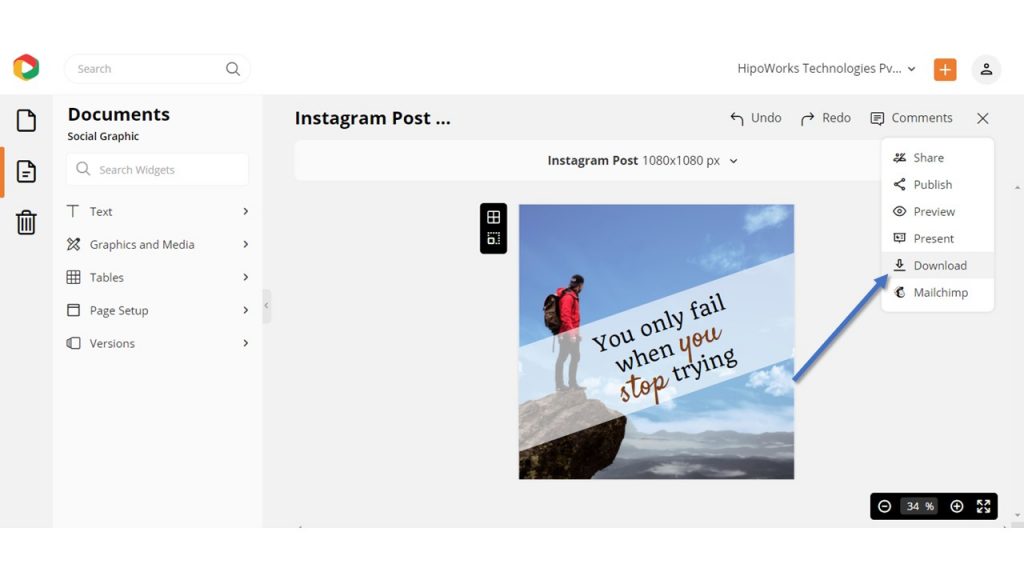 Select the quality and file type and click on the "Download" button and the post will be automatically downloaded to your computer.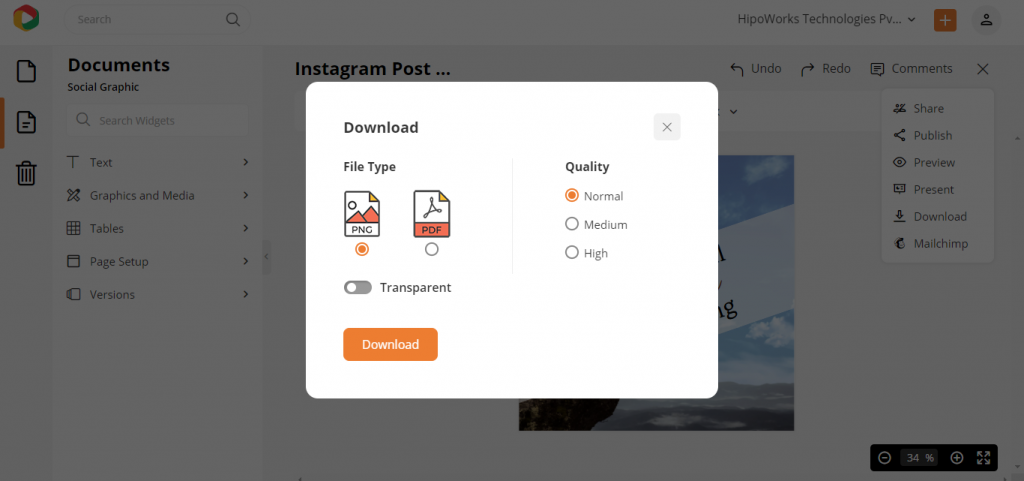 And that's it! You are all set to upload an amazing Instagram post that will help you to attract more customers.
Final Words…
Creating Instagram posts will not do the job alone. Use Call To Action in all your posts so people will be encouraged to interact with your posts and leave their comments. Make sure that you spend time viewing posts and stories, like and comments that will help you to engage with relevant influencers in your niche.
However, Instagram posts are the first thing that will help you to attract more visitors. Sign up to DocHipo and create stunning posts in a jiffy.