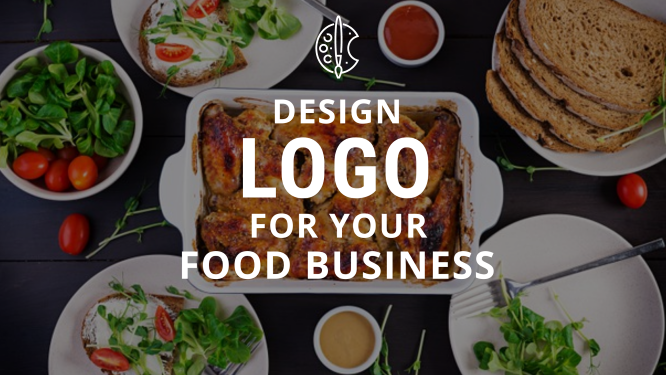 Food Business Logo Design: How to Make a Logo For Food Business

Last Updated Jul 2, 2023
If you are a food business owner, you might have heard the phrase, "You eat with your eyes first." That's why presentation is an integral part of the food industry. However, the presentation is not only of the food you make but your brand around it. Let it be a food truck, a cafe, a restaurant, or any other food business; a great brand will always have customers lining up for a great taste. To create a brand that customers love, you must start with the crucial ingredient: a well-designed food business logo. And with DocHipo, food business logo design is just a piece of cake. So stick to this article till the end to learn how to make a logo for food business.
Study shows that the global food and beverage industry will grow from $5838.5 billion in 2020 to $6196.8 billion in 2021. Hence, undoubtedly, it isn't easy to stand out from the crowd, especially if you are new to this business. However, a food business logo can surprisingly help you with the same. With the help of DocHipo's free online Logo Maker, you can attract more customers to your business.
Furthermore, to help you understand the importance of a logo in the food business, we have come up with the following points. Thus, making it easier for you to learn how to make a logo for food business.
5 Reasons Your Food Business Needs A Logo
#1 Creates A Great First Impression
Your food business logo is the first thing that people see when they interact with your business. Therefore, it is the primary tool for you and your business to create a first impression on your customers. And don't forget, "The first impression is the last impression." The food business logo is an opportunity that you can not compromise with. A study by Forbes says that it takes only 7 seconds to create a first impression.
Therefore, you have only 7 seconds to prove that your business is unique and provides something special than the others. Logo design helps you make that possible for you. Furthermore, your logo will work as a sign of credibility and professionalism. Also, it communicates what kind of food or business you offer (a restaurant, a cafe, a pizza center, a food truck, etc.).
#2 Helps Attract Customers
An effective food business logo can significantly attract customers, more than anything you can imagine. If you look at the statistics, the human brain can process images 60,000× faster than words. And this is the reason why most businesses rely on a branded logo design for their marketing.
Once your customers become familiar with your business, they will come back again and again. Moreover, your logo will further remind your customers whenever they need the same food you offer. For example, look at the logos of the leading food businesses like McDonald's and Pizza Hut. You will spot them every few miles in every major city around the world. It helps them drive customers to their food court.
#3 Enhances Memorability
Study shows, 80% of people remember what they see. So, your food business logo will increase the memorability of your brand among the customers. Keeping this in mind, leading brands like Coca-Cola Pizza Hut, Burger King, McDonald's, and many others have their own logos. In today's competitive market, it's almost impossible to imagine a brand without a logo.
Therefore, your food business logo can provide your customers with good pieces of information to increase recall of your business in the future.
#4 Communicates a Message
Every business has a story to tell its customers. So, should your business. Since your logo is the first impression that customers are presented with, it can communicate the message behind your business. Furthermore, your food business logo can also communicate why you are in business and why your business is unique.
For example, the KFC logo signifies the founder, Colonel Sanders, who found the organization in his 60s. There's hardly a person who doesn't know the story behind KFC and its logo. Therefore, you must design your food business logo in a way that communicates the main message.
#5 Stay Ahead of the Competitors
Having a distinctive and definite food business logo helps you stand and from the ocean of other food businesses. Your food business can differentiate itself from the rest of its competitors.
For example, there are 10 Chinese restaurants in your town, and you want to open a new one. Those restaurants don't have any logo, but your restaurant has a logo of a bowl of noodles with a pair of chopsticks in it. Now, imagine people are driving into the town and seeing many restaurant names, and then your logo appears. A Chinese food lover will immediately get attracted by your logo.
Hopefully, these five reasons are strong enough to help you understand why you should create your own food business logo.
Food Business Logo Design Ideas
Now, to help you understand how to make a logo for food business straightforwardly, we have put together some extensive research and come up with the following food business logo ideas.
These food business logo ideas will help you design your logo effectively and efficiently. Hence, go through them carefully.
Color Choice
Choosing colors appropriately is a vital factor in the design of every logo. And food business logo design is no exception. Food business logo design with the right color combination is the best way to attract customers and highlight your business.
If we start talking about choosing colors for logo design, we might end up creating a library filled with books about the same. However, we are giving you an idea of the best color combinations for your brand.
We always recommend choosing colors that reflect your brand. The same theory applies to the food business logo as well. Alternatively, if you don't have any brand colors, choose colors that resemble the ingredients of the food they present, such as Red, Yellow, Green, Orange, and others.
Further, once you choose your color, make sure to check them against your competitors. You can avoid choosing the same colors by playing with the different shades and hues. For example, look at this food business logo design template. Look how perfectly the colors are chosen that the restaurant name "Hot Chilli" reflects in the logo. Read more about the best color combinations to choose your colors quickly.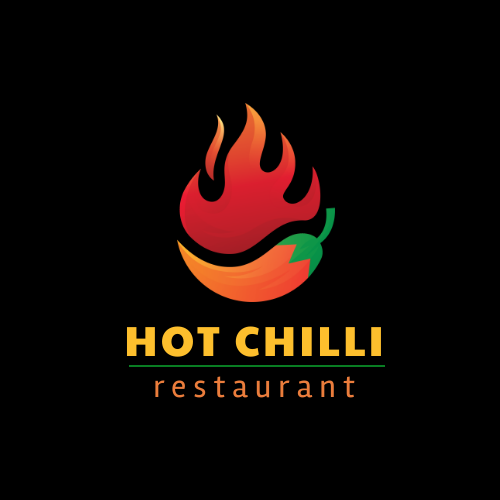 Get This Template and More
Typography
Fonts are another significant factor to consider while designing a logo for any business. However, for food business logo design, fonts are just everywhere on the map. Though there are no perfect guidelines to choose the perfect fonts for your food business, you can follow some simple steps.
The most crucial factor is readability. You must ensure that customers can read your fonts easily because they must remember where they got the delicious burgers or whose french fries taste the best.
Try not to choose more than three fonts. Whatever font style you choose, make sure that it reflects the type of food business you own. For example, look at the template below. The font style perfectly matches the food business name "The Cake Shop" and the icon above.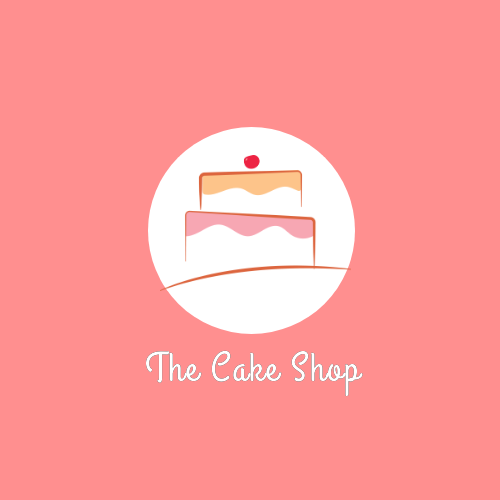 Get This Template and More
Icons
Logos are mostly made up of icons or symbols. Depending on what type of food business logo you want to design, some icons will work better than others. Therefore, you must look for icons that reflect your food and services.
For example, a beverage company should use a beer glass, a wine glass, a cocktail glass, or any other type of glasses they offer. However, you don't need to worry about that. The food business logo design templates in DocHipo come with the best icons and symbols. Here's an example.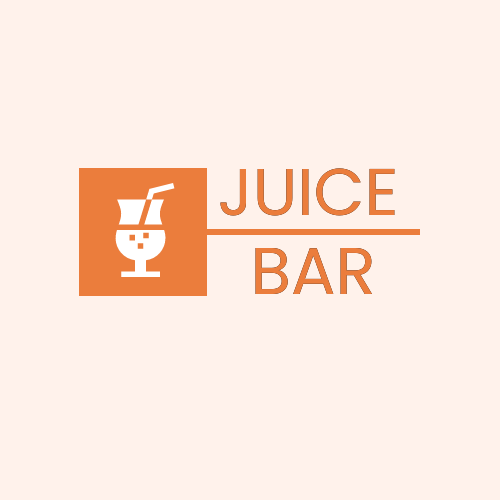 Get This Template and More
Similarly, a restaurant that focuses on selling delicious pizzas can use a pizza slice or a whole pizza, just like the template below.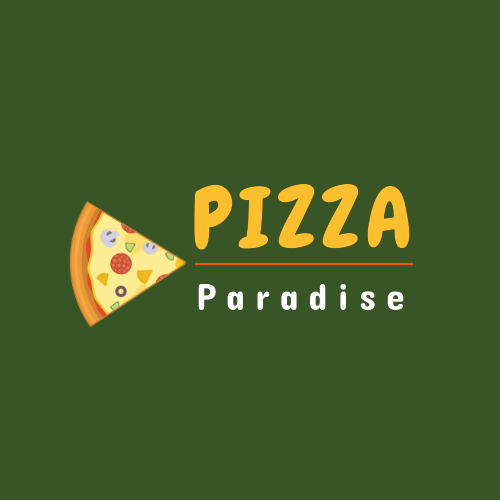 Get This Template and More
Click here to learn more about different typefaces. Also, learn more about creating a typography hierarchy in your design so that you don't need to compromise any aspect of your food business logo design.
Other Features
In this cutthroat food industry, your business must have a truly unique taste to stand out from the others on the menu. However, as we have mentioned before, it's not only about the food you make but how you present it to your customers. Therefore, you must try stacking your fonts and icons to make a food business logo that serves up a vertical visual impact.
Use different fonts and color combinations to break up your business name. Place your fonts inside the icon but make sure it matches perfectly. Then, try adding some other design elements with the fonts that make the design more appealing. Here are some of the food business logo design templates that you can use and make your own.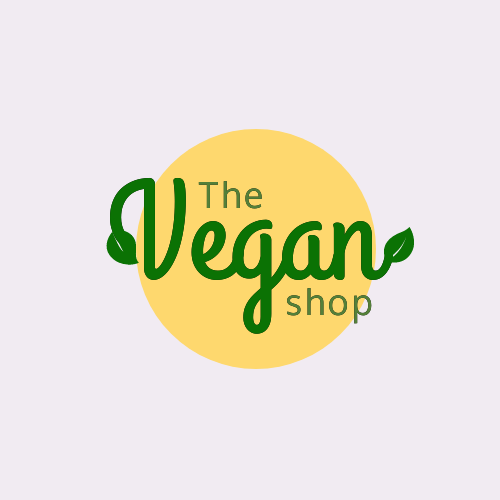 Get This Template and More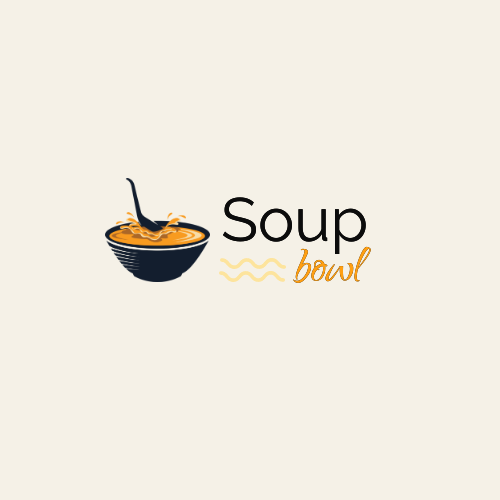 Get This Template and More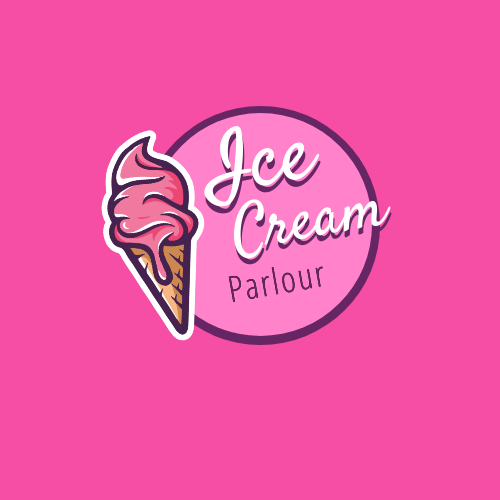 Get This Template and More
These were some practical food business logo ideas to help you understand how to make a logo for food business.
How To Make A Logo For Food Business In DocHipo
Now, we have come to the essential part of this article, "How to make a logo for food business," using DocHipo.
As you can see, DocHipo features a wide variety of logo design templates for food businesses. Also, it features some beautifully crafted Design Widgets to make the design process more straightforward. Follow the three simple steps shown below.
Step 1: Choose a Template
You must have an account in DocHipo to start your design process. If you don't have any, create an account in DocHipo by clicking on the sign-up button from the homepage of DocHipo.
We have revamped the all templates page in DocHipo. Here is the video for you.
Once you land inside the all templates page, type "Logo" in the search bar and then click on the result.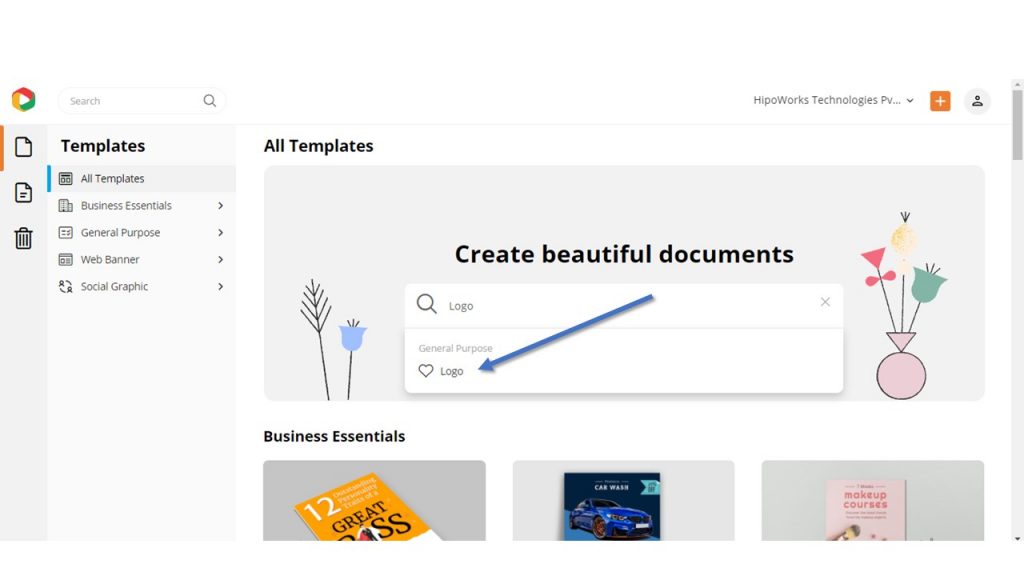 Click on the Food option to find the Logo template under the food category.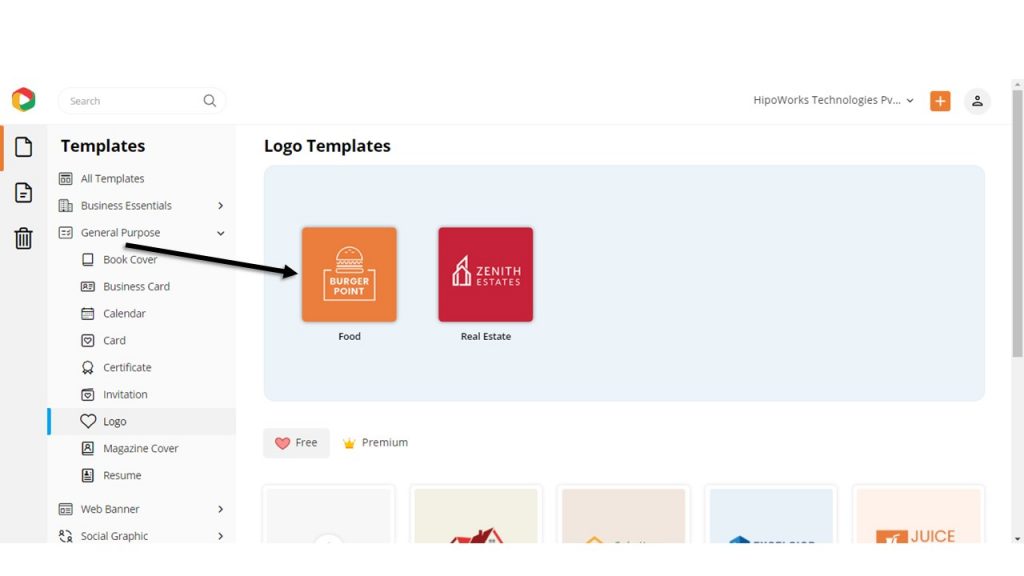 Hover your mouse over the template of your choice and then either click preview or select to preview or edit the template.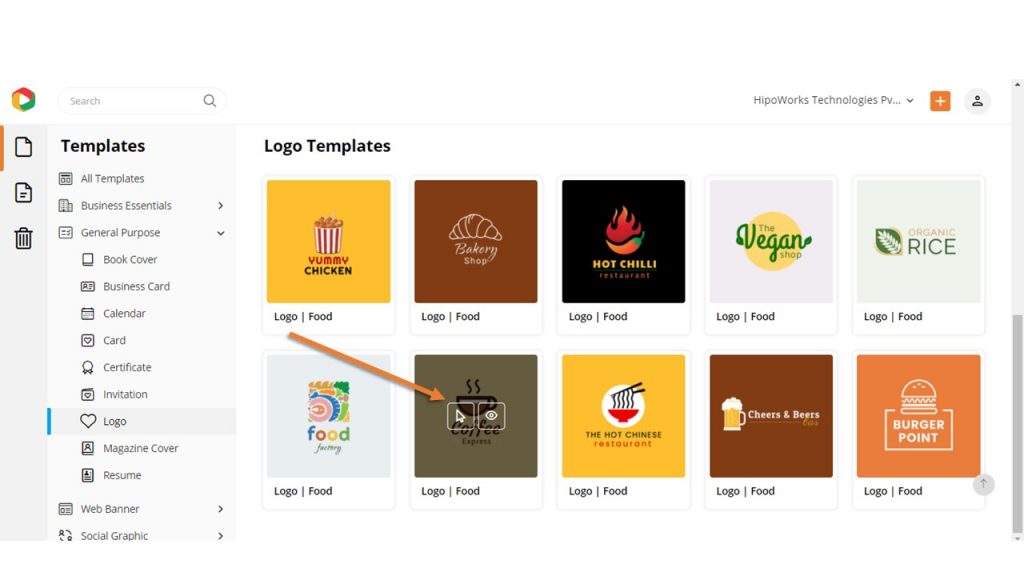 Before you enter the DocHipo editor with your selected template, you need to fill in some details. Your name will appear as the document owner, and you can give a proper name to the logo to find it later once you download it. Additionally, you can provide a description of the logo.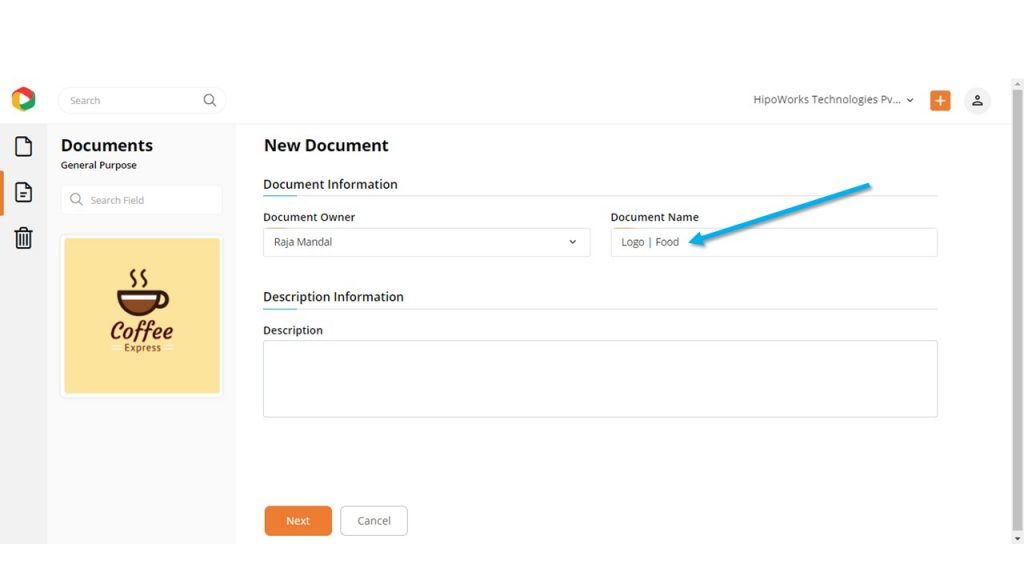 Step 2: Customize the Template
Customizing any template in DocHipo is much easier than you think. We have designed the DocHipo application for non-designers so everyone can design their document easily.
So, start customizing your template. For example, click on the template's background to change the background color and add texture if you want.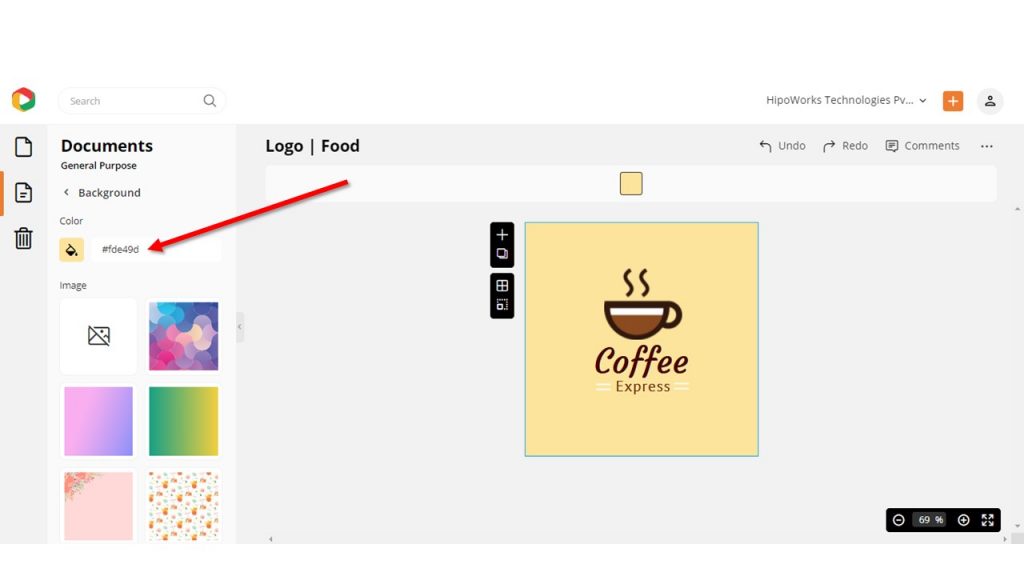 Click on the fonts to replace it with your brand name, or click on the Text option from the sidebar to add text separately.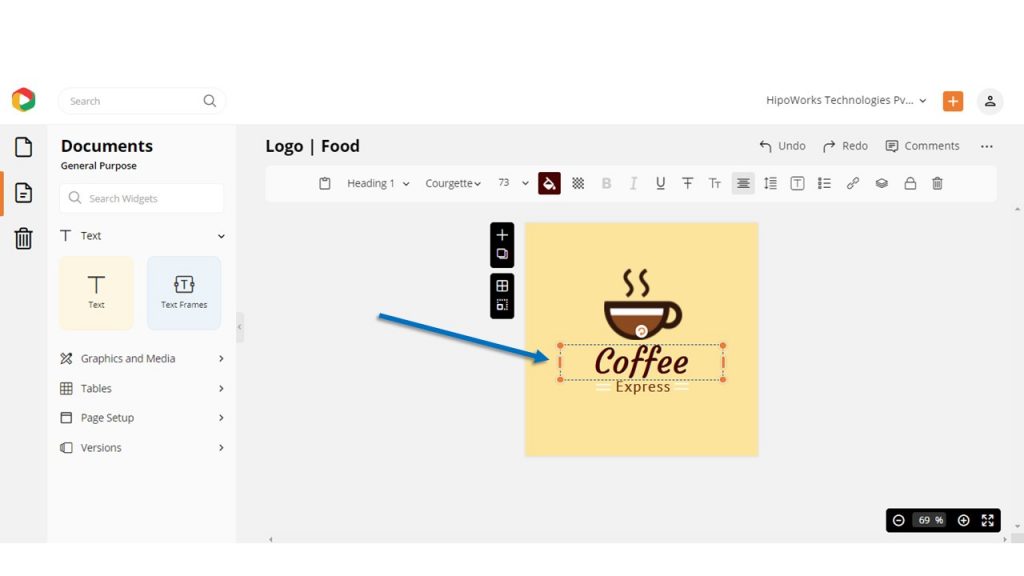 Here is how you can add, edit, or delete text in DocHipo.
Furthermore, you can add pictures, lines, illustrations, icons, and shapes to your template. Click on "Graphics and Media," and you will find everything in one place.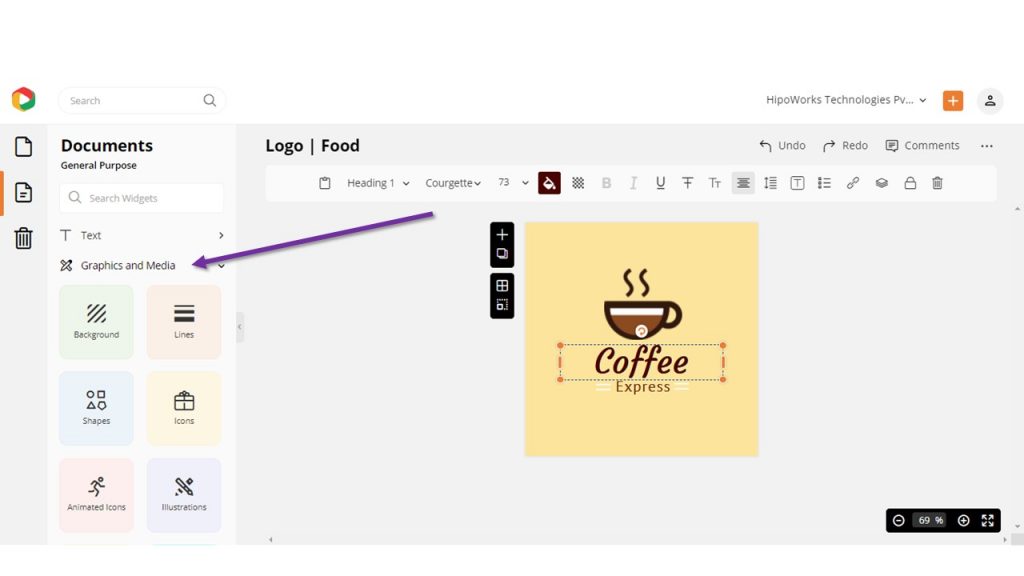 Alignment is another crucial thing that can make or break your food business logo design. But don't worry. DocHipo Grid will help you keep everything aligned. Consider watching this video to learn how.
Additionally, you can click here to learn more about using the DocHipo editor.
Step 3: Download the Logo
Once you are satisfied with your food business logo design, click on the three dots from the upper right corner of your screen.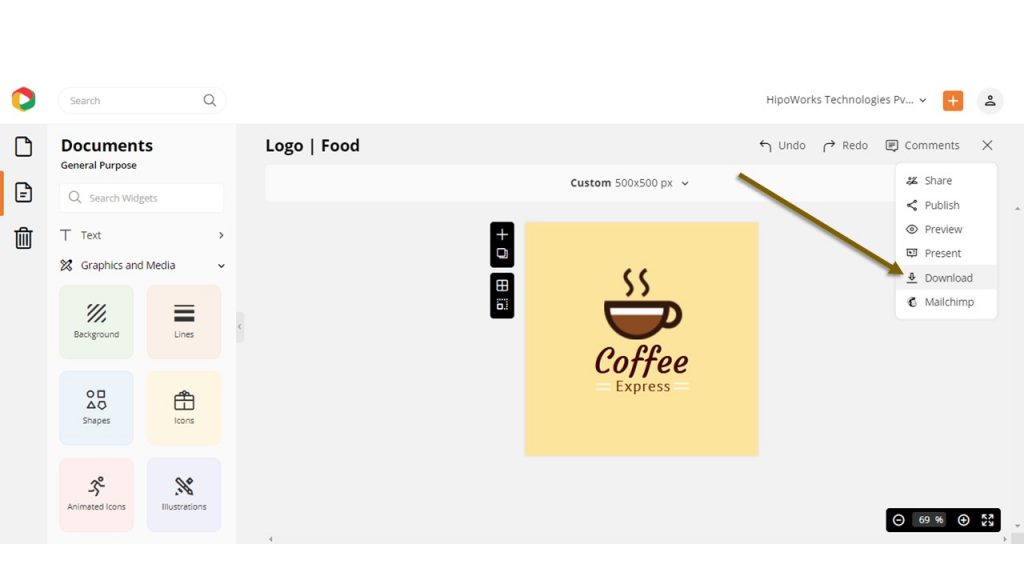 Select Download from the drop-down menu, choose your required file type and quality, and then hit the Download button.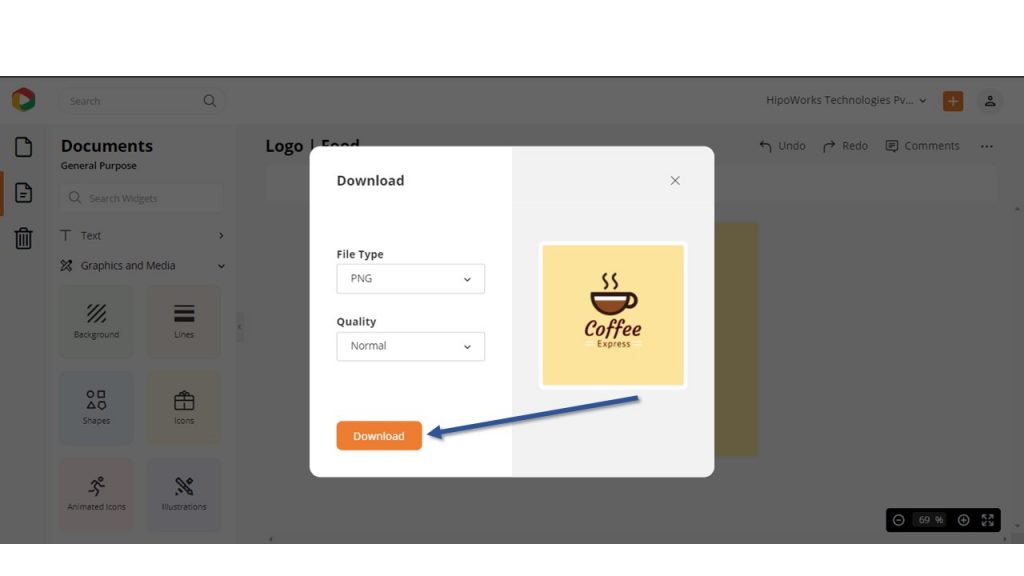 Your food business logo must have downloaded to your computer within a few seconds.
Additionally, to reach out to more customers and capture most of the market, your business should have an online presence. DocHipo lets you create numerous other design elements as well such as Facebook Post, Instagram Post, LinkedIn Post, YouTube Thumbnail, and more.
Click Here! to check out all the other features that DocHipo provides.
Final Thoughts…
Now that you know how to make a logo for food business and get the best food business logo ideas give it a try in DocHipo.
The logo is a representation of your food business. It reinforces your brand message and works as a symbol to illustrate the brand across all marketing channels. The logo is so powerful that it represents your food business entirely in a single image. If designed appropriately, it can significantly drive more customers and keep them coming back.
So, if you want all the benefits that a logo can provide, sign-up to DocHipo and explore the magical world of DocHipo.
FAQ
Why is a logo important for a food business?
A logo is the foundation of your food brand identity that separates your business from similar others. It helps you represent your food business offerings through a symbol and catch attention quickly. You must design a simple and memorable logo for your food business to make people instantly recognize your brand.
What are key elements for a food business logo?
The key elements of a food business logo include your business name, an icon or symbol representing your offered food and services, an appropriate color scheme to attract customers and stimulate their appetite, and legible and readable fonts. Your food business logo should be meaningful, unique, and easily memorable to improve brand recognition.
How to create a cost-effective professional logo?
You can create a cost-effective professional logo with an online logo maker like DocHipo. You must choose a logo template that aligns with your industry and closely represents your business offerings. Pick elements from DocHipo's library and customize your logo text, font, color scheme, graphics, etc., to reflect your brand identity with its intuitive editor.