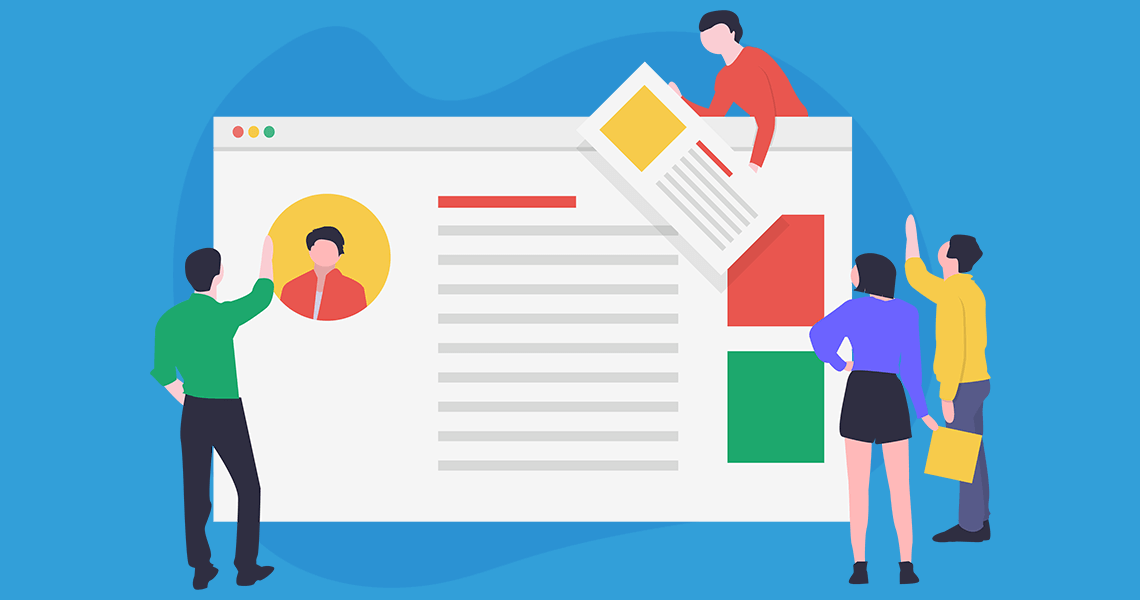 How to Create Impactful Documents in 10 Mins

Aug 15, 2019
Most of us have to create a number of documents in any given day. For example, since the morning, I've created a FB post for a foodie group I'm part of, a small presentation for our team meeting and a cute puppy photo collage (Well, the puppies were really cute and I had half an hour of free time).
The fact is, no matter what you do and where you work, you are probably creating a number of documents every single day! Come to think of it, our work kind of revolves around documents these days.
And, how do we create these documents? In a hurry!
If you are anything like me, you are putting together facts, figures, ideas and concepts in a format that is mildly comprehensible and then you are possibly using some background colours (mostly without much thoughts) and graphical elements and you are ready to wing it. BUT, are you getting the response you desire with that? Are you creating the impact that's needed?
Well, for most professionals who need to create a number of documents everyday with none to little design skills, the answer would most possibly be NO.
As heartbreaking as it may be, the facts and figures you spent the night digging out fail to make an impact because they were not displayed properly on your presentations. You probably didn't have the time to get it designed by a professional.
You organize the coolest event on campus and half the room stays empty. You didn't have a budget to pay a professional designer for the posters.
Most of the time, when we are in the rush to create a pitch deck, whip-up a poster or put together a social media post; we either don't have the time or the budget to involve a professional designer.
The answer is DocHipo! A tool that lets you create beautiful documents in a jiffy, and (most importantly) with no design skills.
So, here's who can use DocHipo.
Marketers
You are the one who is always under pressure to create more and more documents. And that's not all! You aim to make an impact; in fact, you live to influence people!
You and I both know how that works.
You create a story (sometimes with just two words), you weave a dream around it and then you present it with the perfect chemistry of colours, typography and graphics.
Lord knows, how many times you have to follow up with the designers and how many revisions it takes to get the idea right!
DocHipo to your rescue here.
Create Catchy Posters in 10 Minutes, Tops
DocHipo comes with a number of beautifully designed poster templates. Choose the one you love, change the content, the pictures (if needed), the colours and you are good to go. All within the impressive time of 10 mins max! Guess what, now you have time to browse those baby animal videos!
Here are some awesome poster templates from DocHipo. With ready to use poster templates for different industries and purposes, you would be spoilt for choice!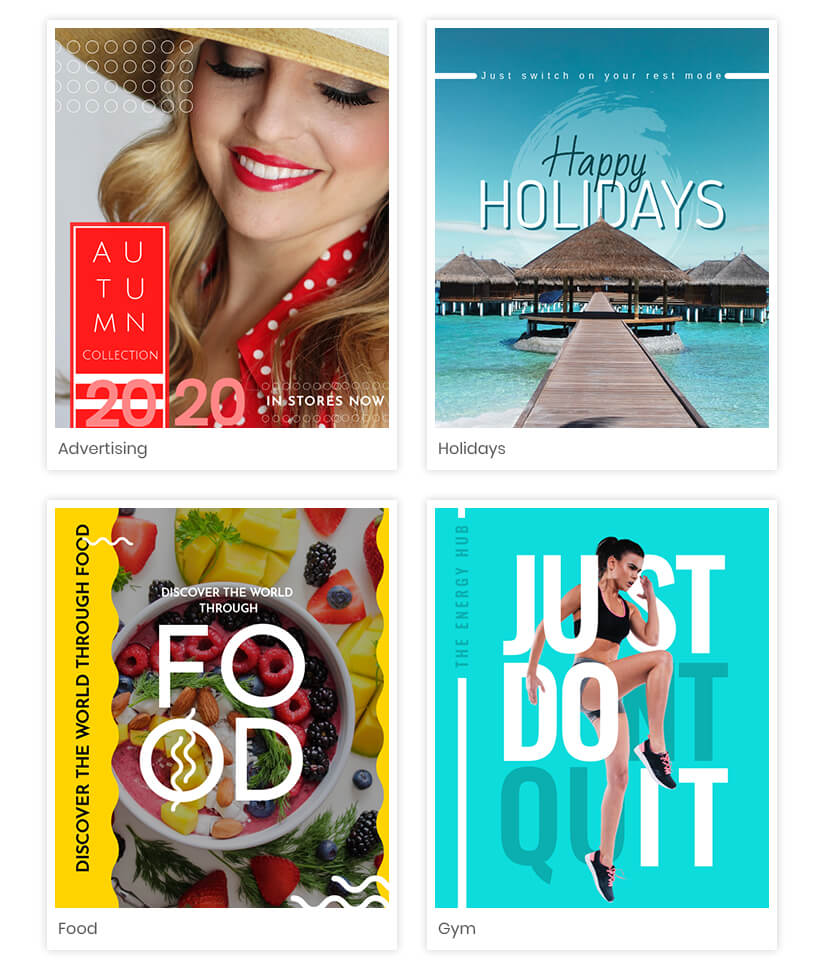 Attract More Eyeballs with Great Infographics
Well, if you are into digital marketing then you must be in love with infographics. I know, I am. These pretty little documents are amazing for explaining complex ideas simply. In fact, they can make survey results look interesting. And that my friend is a superpower!
Here are some DocHipo Infographic templates that you can use for your next blog post, social post or in your presentations.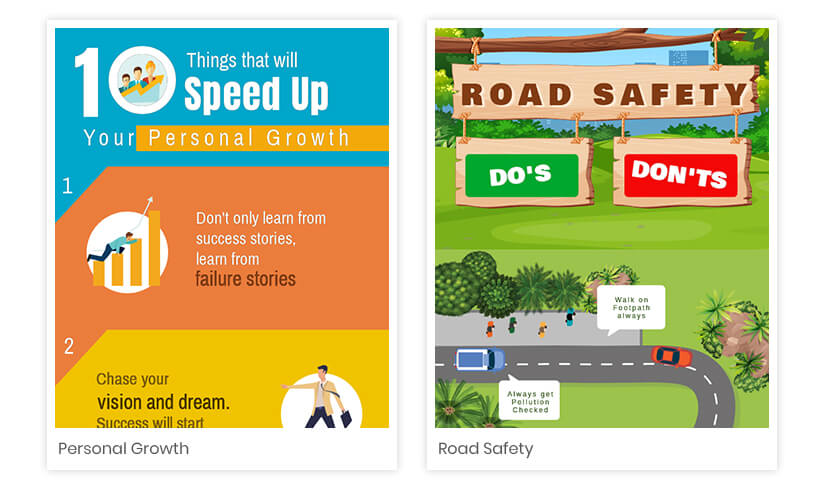 Create Cool Social Posts and Bananers to Generate Some Buzz
Well, be it a product or a service, you cannot plan your marketing mix without social media. But sharing just texts or a picture with caption don't do much to establish your brand and engaging your audience. You need some beautifully put together posts that convey your ideas with a little bit of fun, a little bit of flair and whole lotta care!
Here are some DocHipo templates that'll help you just that!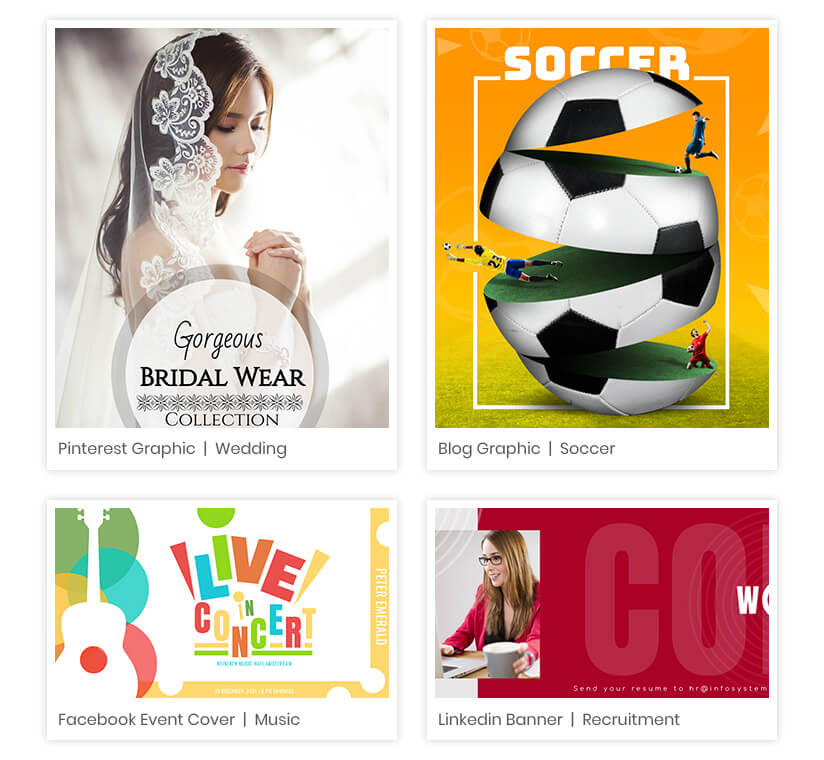 And That's Not All…
These are definitely not all, as a marketer you can create beautiful presentations, flyers, generic documents and much more on DocHipo.
Sales Representatives
When it comes to sales, documents do play a vital role. The documents you are presenting, the presentations you are using, the information you are sending across, all play a crucial role in building your brand image and establish your professionalism and authority.
A badly put together document can be fatal for the sale. But more often than not, you probably don't have the time to get documents designed by a designer. Having a repository of pre-designed templates can be a lifesaver here.
Simply choose the template you like, update the content and download, share-online or present via DocHipo itself. Can it be any more simpler than this?
Here are some of the awesome templates that you can use:

Academics
Be it a playschool or a University, academic institutions need to create varied types of documents on a regular basis. Be it flyers and web banners for announcing the new school year or posters for school events, any educational institute has to create a bunch of documents on a regular basis. With DocHipo it can be super easy.
Make your classes more engaging with graphical documents
If you are a teacher or a professor or anywhere related to academia, your job is to make your students understand ideas, facts, concepts and much more. And creating pictorial representations can make your job way easier here. Moreover, presenting concepts graphically can make your classes more engaging and interactive for sure.
You can use presentations and infographics from DocHipo to cook up some awesome study materials.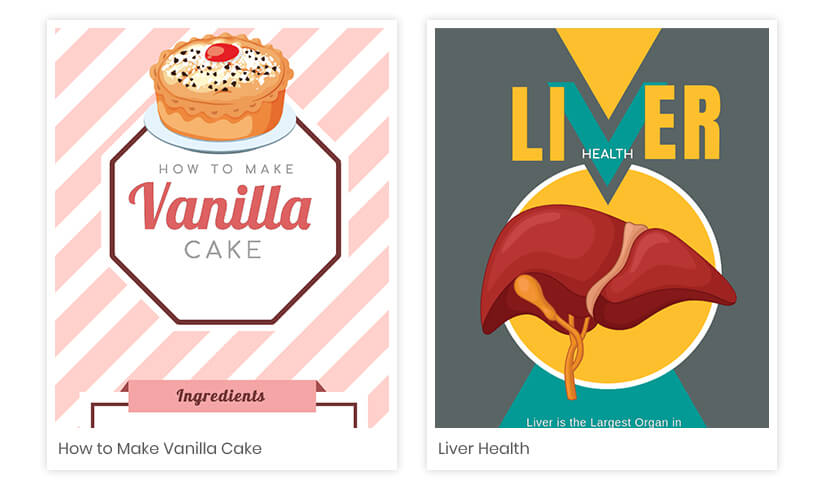 Grab eyeballs for school announcements and events
Be it the enrolment for the school year or the next baseball game, announcement posters, web banners and social posts are something every institute needs. Make an impact, attract more students and generally crush the competition with some super-cool templates designs from DocHipo:

Wish Your Loved Ones in Style and Express Yourself Fully
While DocHipo offers business-specific templates that marketers, salespeople and others just love, it is equally right for you as an individual as well. All work, no play…..Nah, that's not us!
So, you can use DocHipo to add colours to your wishes, panache to your social media or to simply express your sassiest thoughts in style!
Here are some templates that you can use: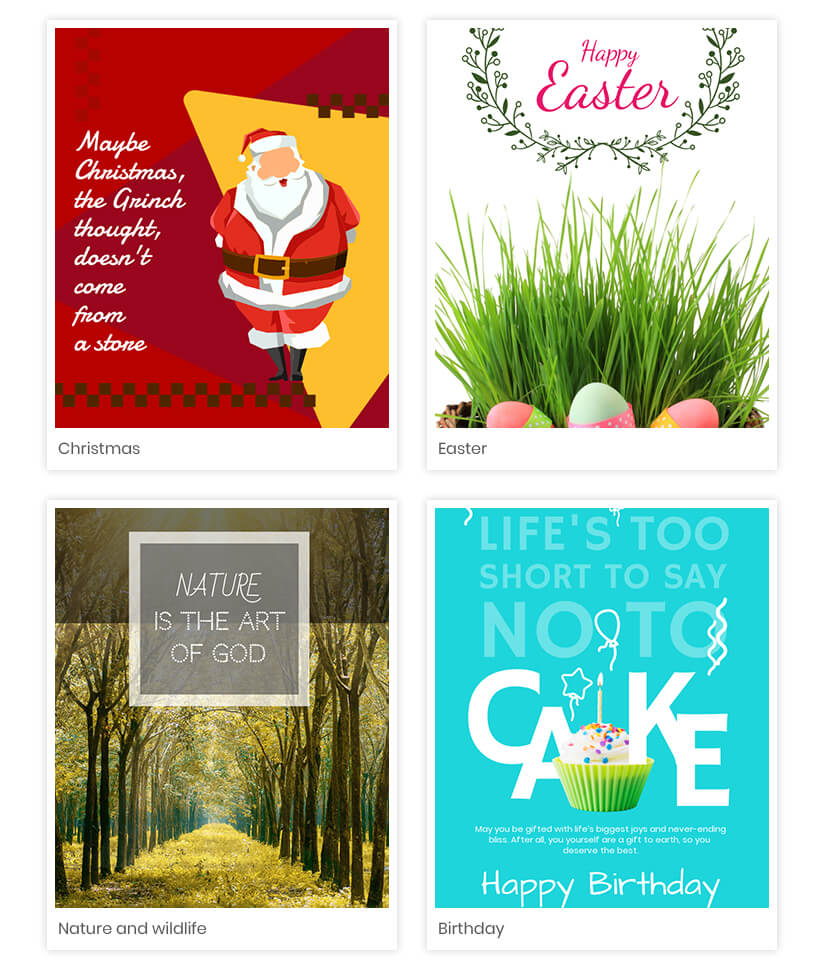 Last Words
If you are looking at creating beautiful documents that engage, interact and impact, then presenting them properly is vital. Now, that calls for serious designing skills (let's face it, not all of us possess).
Well, this is exactly why DocHipo is here. Sign up today and unlock your design super-power!
P.S. DocHipo is absolutely free to get started! Nope, no credit card required, no payment needed! What are you waiting for? Go wild guys!