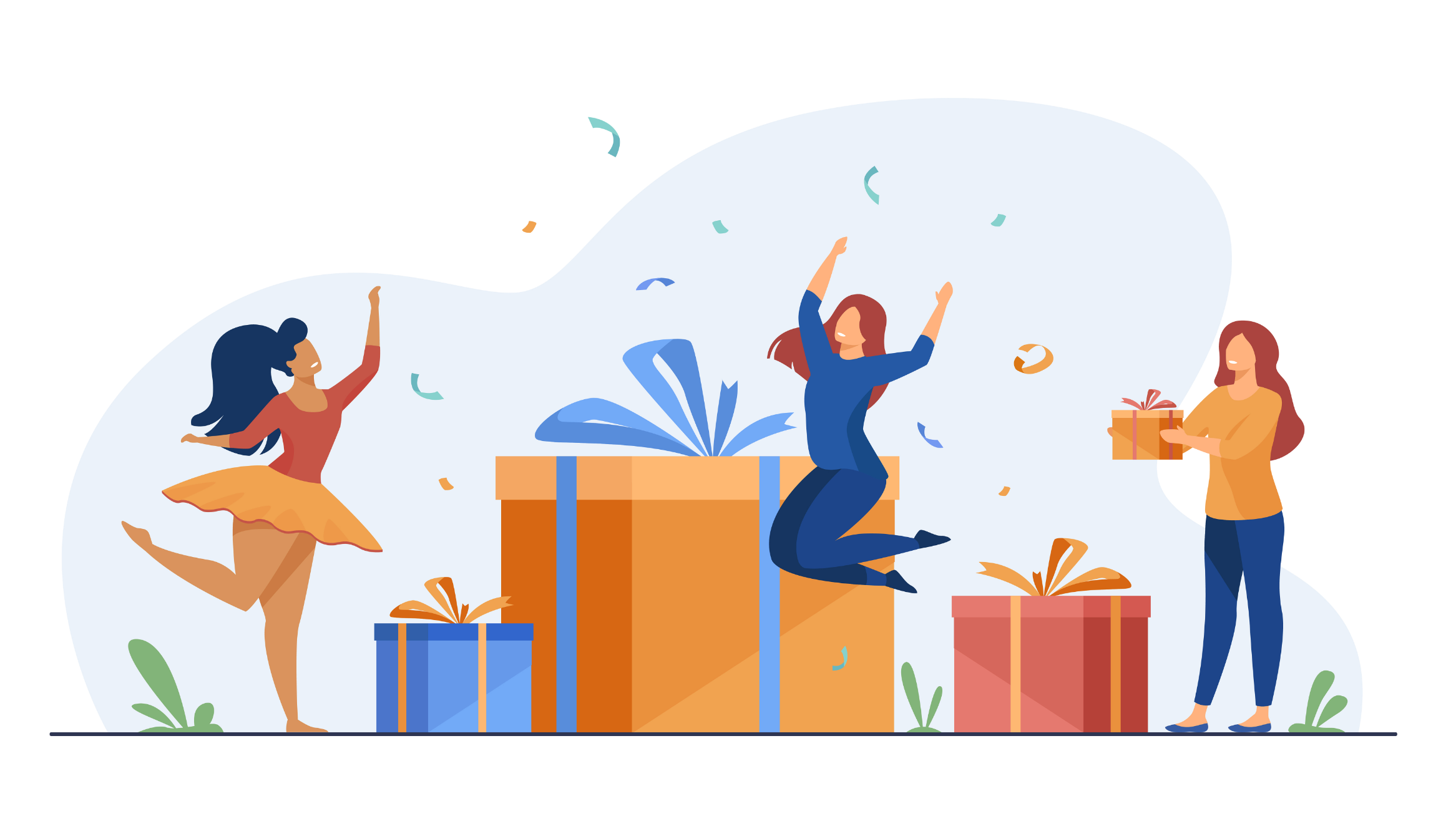 Exciting New Features in DocHipo: Try Them Now!

Feb 13, 2021
I hope you are all doing well 😍
Since our launch way back in Aug 2019, our focus has always been to make design accessible to every single business user on this planet so that you can create stunning designs, even if you have never designed in the past. With that in mind, we've been making constant updates to DocHipo so that you can effortlessly create beautiful designs. Here's a quick update on some of the coolest additions to DocHipo in 2020.
2021 is going to be a busy year for both DocHipo and its users' community. We have a number of exciting features planned for the year. Over the last few weeks, we shipped out 3 major features that can truly take your design experience to the next level:
1. DocHipo Gets a New Illustration Library
We are super excited to announce a complete revamp of our illustration library. If you are looking at adding a dash of fun to your documents, then it's time to explore these super cute illustrations in DocHipo.
All illustrations are divided into two categories, Solo and Scene.
The solos are basically square illustrations with one or two characters. You can use these as single elements in different documents such as cards, posters, social posts, etc. Here're some of the Solo illustrations that you'll find in the DocHipo illustrations library: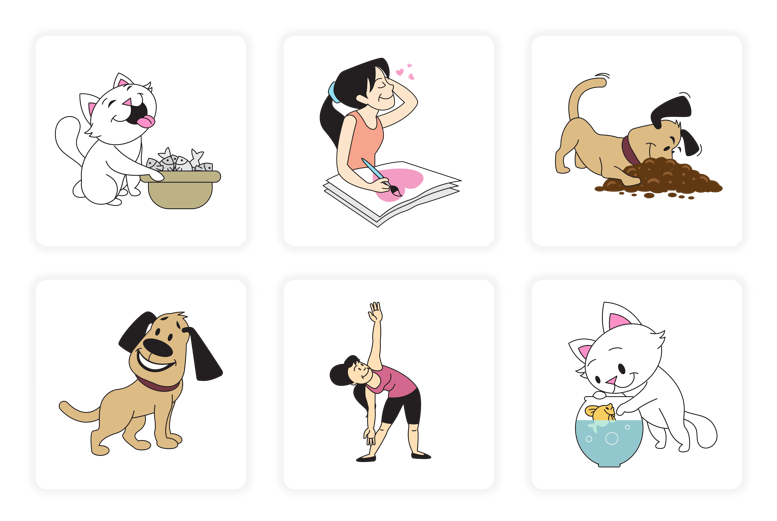 On the other hand, scenes tell you a complete story with multiple characters and backgrounds. The fun part is, you can simply pick one, add a text, and it's mostly good to go. Here're some of the Scene illustrations in DocHipo: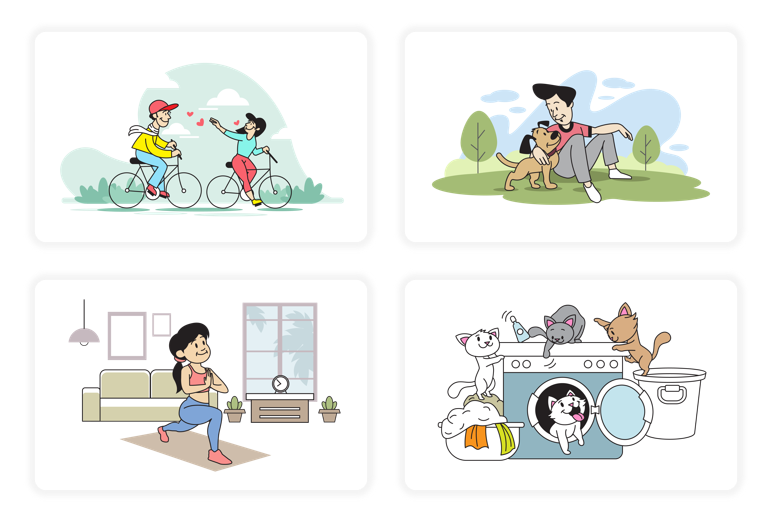 All these illustrations are customizable. You can change the color to match your design.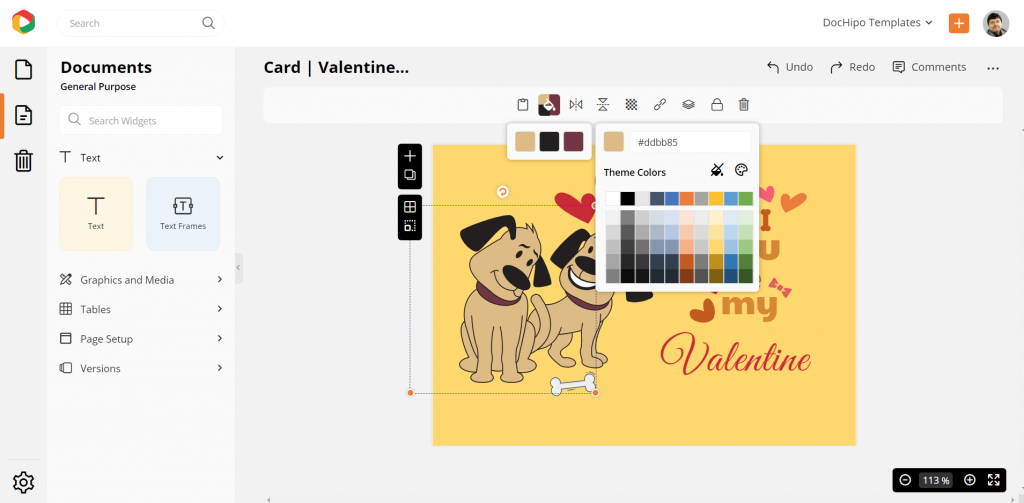 So, go ahead, start using these awesome illustrations today! We would be uploading newer illustrations on a regular basis, so the fun does not stop here 😀
2. Brand-New Lines Library
We made a complete revamp of our Lines library. With this release, you will have real fun working with lines inside DocHipo.
The lines are now available in 2 categories – Basic and Decorated.
Under the Basic category, you can use a solid, dotted, or dashed line – or the ones with an arrow on either or both sides. Here're some of the Basic lines you'll find in the DocHipo Lines library: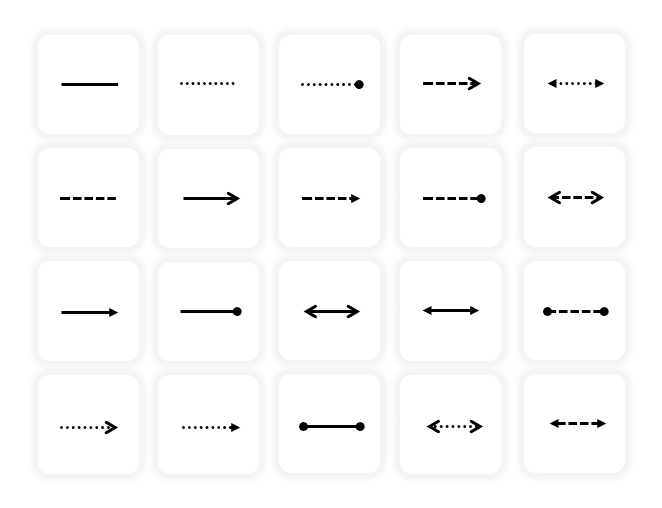 Once you drop a line on the editor, you can now adjust the line thickness from the contextual menu bar. Unlike in the past, you now have complete control over your line thickness. All other menu options like changing line color, opacity, etc. remain as is.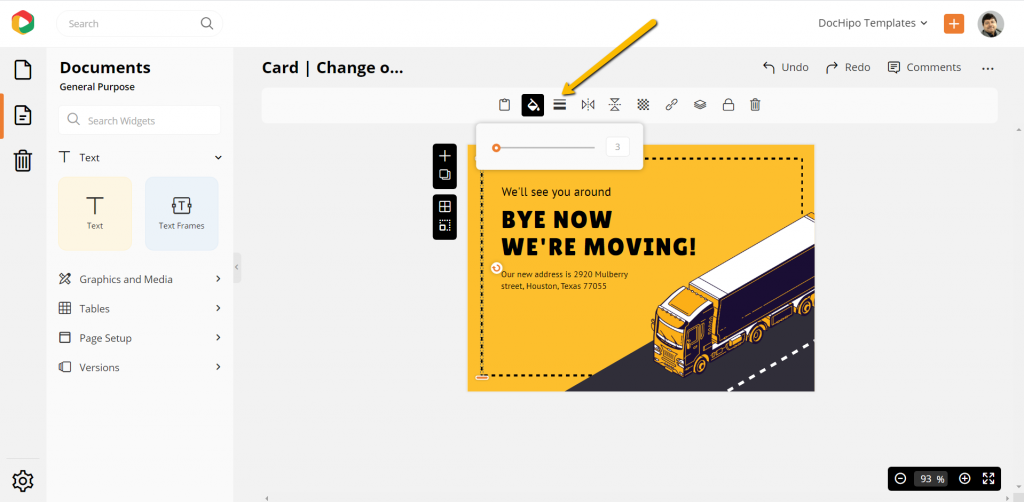 In the case of decorated lines, if you drag a line on either side, the pattern gets repeated magically. This saves a lot of your time as you are no more required to clone a line in order to repeat the pattern. How cool is that!
Here're some of the Decorated lines you'll find in the DocHipo library: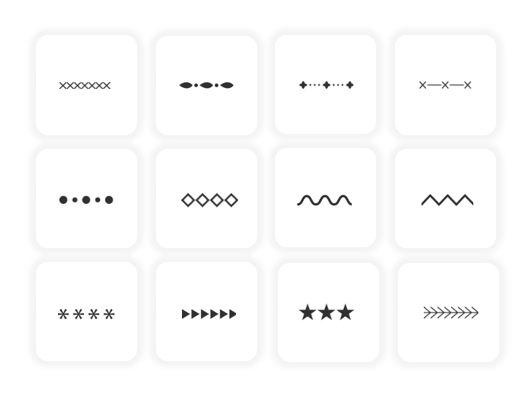 So, go ahead, explore this brand-new library and create stunning designs! 😍
3. Save DocHipo Designs to Mailchimp
This was one of the most requested features from our users' community. I'm glad to share that DocHipo now integrates with Mailchimp. With this integration, you can now save your beautiful designs straight to Mailchimp from within DocHipo itself.
No more you will be required to download your designs from DocHipo and upload them again to Mailchimp. Save your time with this brand-new integration!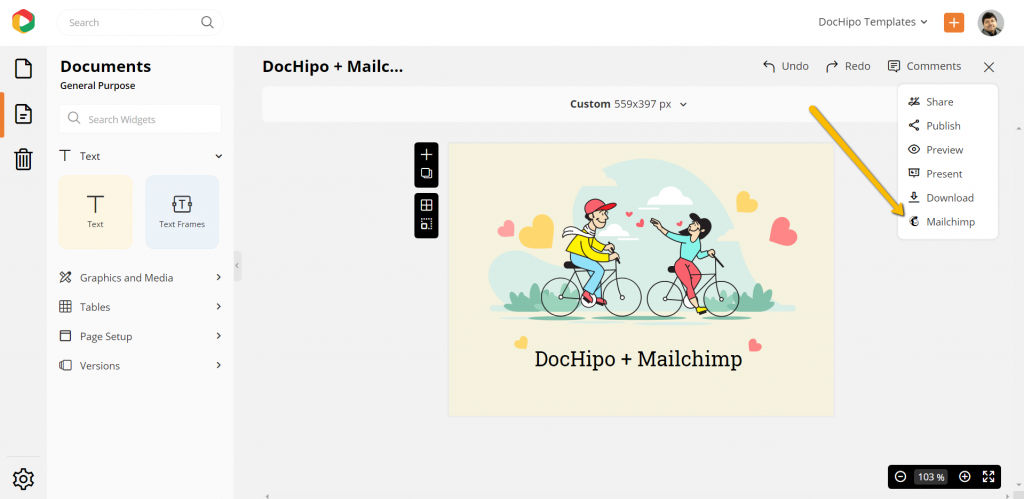 Try it out now and let me know your feedback 😀
What's Next
We're working on tons of other things to help you build your brand and stand out in the crowd. So stay tuned for more such exciting updates!
Sign up now, and welcome to the world of design!