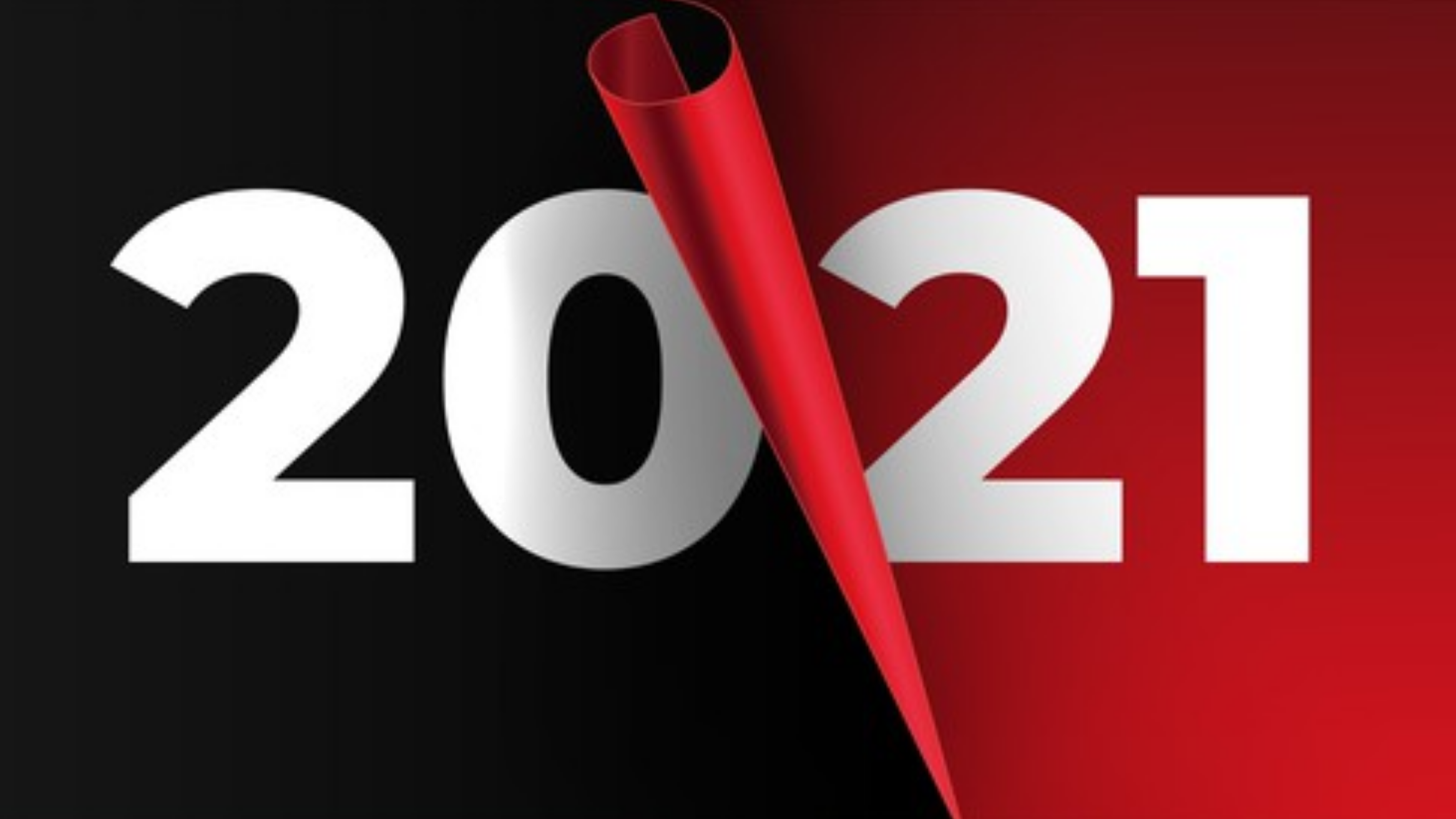 DocHipo Annual Wrap: The Milestones, Highlights, and a Little Sneak-Peek into the Future

Dec 30, 2020
2020 is not any ordinary year…
We had the pandemic disrupting our normalcy. Everything suddenly seemed to stop; offices, transportations, trips, and most importantly, travel. We were bombarded with constant updates about the rising covid cases. The world seemed to change drastically.
But amidst the unpleasant occurrences, this year taught us many important lessons that have got entrenched within our very senses. We got to spend more time with our families, started valuing people in our lives, and most significantly, we all started to re-evaluate ourselves.
As we began to understand the fragile nature of life, this virus made us realize that every single minute is important. We need to be less complaining and more grateful for whatever we have with us today.
We at DocHipo are very grateful to our lovely users who have always supported our platform and encouraged us to dream Big.
Time indeed moves like a gypsy. It has already been more than a year since we launched DocHipo. This year has been adventurous for us, as we kept on exploring and playing with different design elements.
So, while we are moving towards 2021, let us relive the moments that helped us to be what we are today. Also, we will look at the upcoming features of 2021 that will keep on embellishing your designs and your experience with us.
Milestones for 2020
"2020 has been a challenging year for all of us, no doubts about that! But with challenges came tons of positive developments too. We launched a number document types this year as well as quite a few awesome features that'll make life easier for our users. We've also acquired a significant number of users this year. Today when we are stepping into 2021, I say to our users, we are overwhelmed by your love and support. It is our constant endeavor to return that love ten folds. In the coming year, we have some really amazing releases planned. I'm grateful for this amazing journey and super excited for the time ahead. Keep using DocHipo, keep giving us your feedback…and we'll make sure that you have a superb tool that meets your expectations and helps you grow your business. "

Arnab Bandyopadhyay,
Founder and CEO, DocHipo

The idea of building a design platform rose from the problems we faced when we needed to incorporate visuals on a daily basis for our marketing campaigns. Being a business, dealing with professional services, time and quality is everything for us.
But, getting a design for our work within a reasonable length of time and exactly the way we have imagined almost seemed impossible. While juggling our choices, we often had to comprise one for the other.
Hence, we conceived the idea of getting a cloud-based application that will help all the businesses like us solve this problem, so that we no longer have to compromise.
So, after months of extensive research and development, DocHipo began its journey on the 14th of August, 2019.
As 2020 approached with its unpredictable series of events, we started to understand all the possible ways through which we can make Dochipo more useful and accomplished. Hence we began to make changes and added features that can help users to utilize this platform fully.
Let's start with the two important milestones that we have achieved in 2020:
1. New UI
On 29th September 2020, DocHipo got its first makeover that all our users simply loved.
It has a super-user friendly interface, accompanied by a minimalistic get-up with simple illustrations.
This look is a complete rockstar and started luring in more design enthusiasts and executives into this platform.
Also, the landing page, displaying the templates, had a search bar for easy navigation to the selected document.
The exciting aspect about this UI is its editor that can be used by anyone and does not need any design skill whatsoever. It has useful widgets and tools which can help you translate your ideas visually like a pro.
Check this video out to know more:
2. Enabling Premium Offers to the Users
To make sure that we can give a better design experience to you and your business, we decided to launch the Pro Plan.
The Free Plan gives access to many vibrant templates that you can download and use anywhere. You can use DocHipo's super-user friendly editor to create your designs. Also, you can download them in the Normal quality PNG file-type.
The Pro Plan enables you with all the features available in a free plan, along with added premium features. These include
Everything in Free
Premium templates
Unlimited documents
High-resolution download
Remove image background
Download with transparent background
Download as PDF
Document commenting
Version history
Add multiple users
Audit Log
Priority email support
P.S. DocHipo is offering a 40% OFF launch discount for the first year on the Pro Plan! This offer is available for a limited time (Offer ends 11:59 pm UTC 31 Jan 2021), and I don't want you to miss this! To redeem this offer, use coupon code LAUNCH40 at checkout.
Now it is your chance to get the Pro plan at a discounted price and fully use these amazing features.
2020 Highlights:
2020 was a very exceptional time for DocHipo because we went through plenty of exciting developments and changes. Our design team continued to expand the repository by adding hundreds of stunning templates in the library, increasing the template count to 800+ today. Not just that, they also incorporated new document types.
So let us quickly walk through the highlights that made 2020 very special to us.
1. Calendar Templates
DocHipo launches 2021 calendar templates that you can tailor to your taste and idea. Currently, the calendar themes are based on Nature and Wildlife. But you can change the pictures and choose one from our repository or upload it.
2. Email Header Templates
An email accompanied with a stunning email header aces-up the overall beauty. Whether you sent a newsletter or a promotional email to your customer, email-headers act like a magnet attracting and retaining the human gaze for a longer duration of time. This aesthetic aspect of an email header also makes ordinary emails look engaging.
Hence DocHipo launched gorgeous email-headers that you can use for your email campaigns.
Check these headers out:


3. Invitation Templates
To celebrate this eventful month that calls for parties, events, and other fun, we have launched the invitation templates. You can use these templates for your personal invitations or for professional ones as well.
Not to forget, you can personalize them to fit with your overall party theme.
Check these out:
4. Logo Templates
The main asset of brand identity is the Logo. So if you plan to turn your company from just being a legal entity to becoming a brand, then you need the right logo.
DocHipo has launched exciting logo templates that you can use for establishing your brand identity.
Check these out:
5. Snap to Grid Feature
We totally understand that it is not always easy to align all the design elements on the editor. Hence we introduced the Snap to Grid feature that will help you to do this easily in an intuitive way.
If you want to know more about this then check this video out:
6. Background Removal Feature
We also added another exciting feature to our editor that enables you to remove any background from your pictures. This is a fantastic feature to use if you want to post selfies and portraits online, accompanied by a background that polishes up your picture.
To know more about this check this video out:
7. Text Remodelling
We are not over yet, as we also remodeled our Text widget. So when you select the text widget on your left-panel, you can now choose from the text options structured in a proper hierarchy as Headings, Sub-headings, Body text, respectively.
Check this video out:
8. YouTube Search
Ever wondered how you can get a youtube video embedded on your document? Then don't worry, as we have added this feature just to make your document designing experience enriching.
The YouTube search within the application lets you find and embed videos on the document without getting redirected from the application.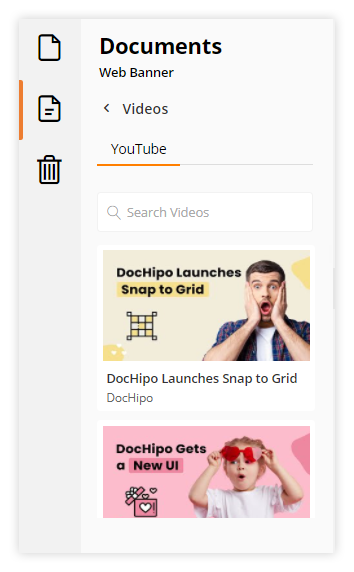 A Peak into 2021
"2020 has been a difficult year for the world. But the great thing is, at DocHipo we not only have our team intact, but we onboarded new talents as well. Thanks to the amazing team we have, we could present a lot of new features to our users this year. We intend to keep the momentum going in 2021 too. Finding the right talents, nurturing them and making sure that everyone gets to do what they love to do has always been our motto. I believe, once the team is happy and giving their 100%, rest all fall into place."

Sanjukta Banerjee,
Co-Founder, DocHipo

We want to welcome you to the next year with more exciting surprises that will simply give you an extra edge to your designs.
But, a surprise becomes more thrilling if you get a little sneak-peak at it. After all, we want our lovely users to have a little idea about what they should be looking forward to.
So here are few awesome things that will make your 2021 just ravishing:
New design assets: Next year we will have tons of design assets like beautiful illustrations, both still and animated in our repository.
Map: You will be able to embed maps on your document for improved data visualization.
Integration with Mailchimp: We all know about Mailchimp. It is the one-stop for all your marketing and email services. But what we do not know is how we can use our designed documents in MailChimp. With DocHipo, you can stop worrying about that as well. This is because we are going to introduce a feature that will let you store your documents in MailChimp right from the DocHipo editor itself. You can use these stored documents to dazzle your campaigns.
Group-ungroup editor elements: Moving separate design elements individually while customizing can indeed make things a bit inconvenient. So we will be introducing a new feature that will let you group and ungroup multiple elements when designing your document. You can group texts or/and other elements, and even resize and reposition them together. So once done you can ungroup them as well.
Changing colors for illustrations: There is also going to be a feature that will let you change the color of any illustrations that you use from DocHipo.
Conclusion
"It is said, the journey is more important than the destination sometimes. I realised the truth of this statement with DocHipo. It has been an amazing journey so far and we have miles to go. Our goal here is to offer a truly intuitive user-friendly tool to our users that can bridge the gap between ideation and designing. Now with the benefits of our Pro plan, our users can add team members and collaborate seamlessly for designing their sales, marketing and operational documents. 2020 was a year when we overcame challenges and honed the tool. 2021 would be all about exciting new developments. To our team, you rock! To our users, your love is our motivation. Stay tuned…because we are cooking up a lot of awesome things for you!"

Nabanita Nag,
CMO, DocHipo
As this year is about to end, we are extremely grateful to all of you for being with us. It has been a difficult year but it was the great team spirit that huddled us together and energized us to keep achieving more so that we can deliver you the best.
So let's celebrate life through the beautiful templates that you can get at DocHipo!
Also do not forget to avail of the 40% OFF launch discount available for the first year on the Pro Plan! This offer will end at 11:59 pm UTC on 31 Jan 2021.
So, Sign Up Now and redeem this offer. Make sure you are using the coupon code LAUNCH40 at checkout.
Till then stay safe, happy, and Hopeful!
Wishing you a Happy New Year!