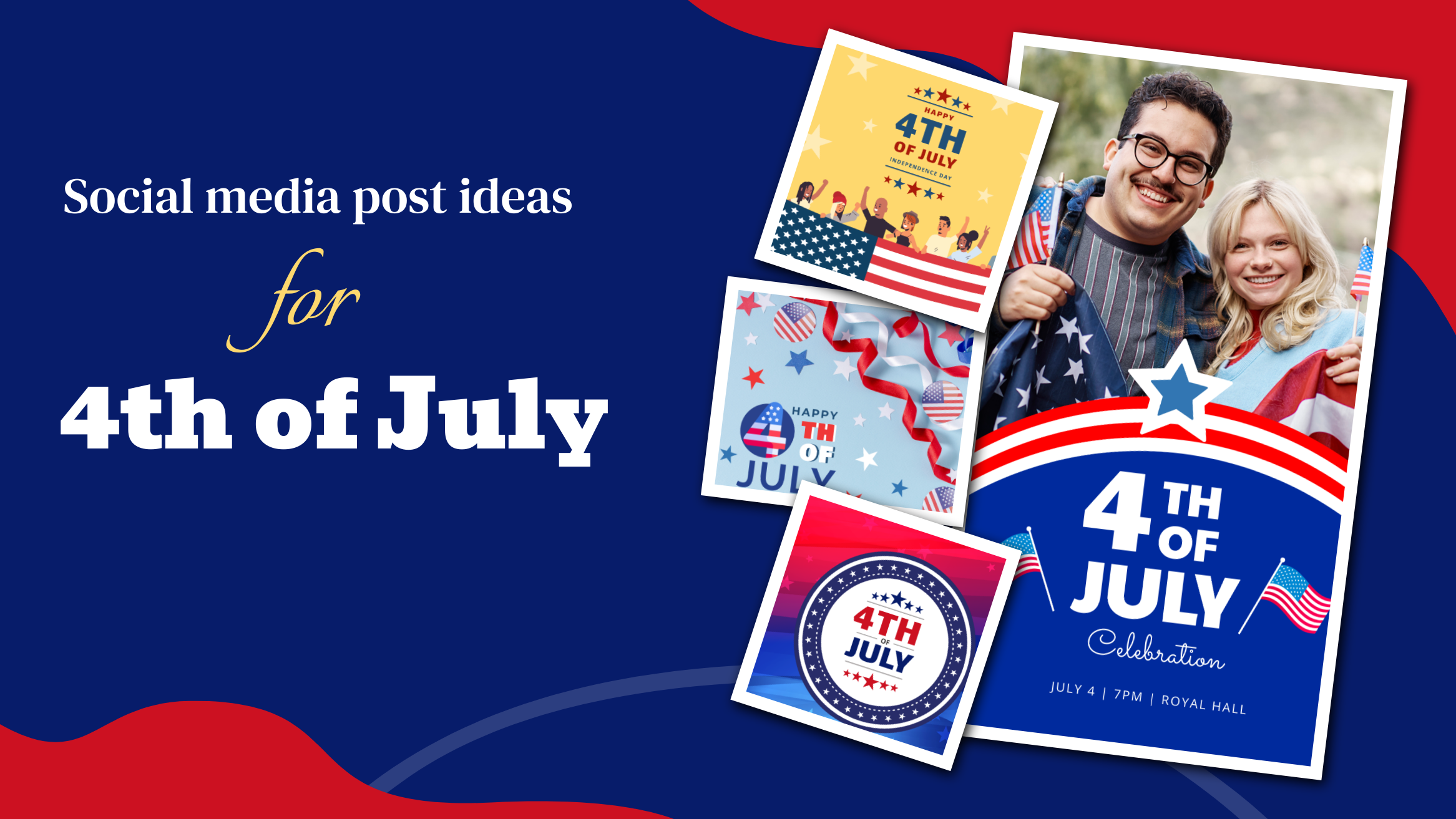 4th of July Post : 10 Impressive Ideas for Social Media to Inspire Your Audience

Last Updated Jul 3, 2023
Need more ideas for the 4th of July post? Calm down. We have your back.
When it comes to any celebration, social media floods with immense posts. 4th July is not the exception. How will you stand out if your post gets lost among the crowd? You need to put in some extra effort.
Every 4th of July replenishes the memory of exploitation, hardship, and profound sacrifices of freedom fighters. It should be celebrated. So, posting their pictures with a quote might not help. To stand out in this social media game, you need something extra.
However, you need not worry because we present the ten best 4th July social media post ideas. Applying any of them, you can win the social media game.
This blog will discuss post ideas and design hacks that help you create better designs.
So, let's begin.
Ten 4th of July Social Media Post Ideas
This section will discuss the ten best social media post ideas for the 4th of July. Check them out.
Idea #1: Share Your Thoughts
Your voice is authentic and social media loves them. So, you can put your thoughts on social media. But, with a perfect visual presentation, it will add more value. You can use this template to present your voice.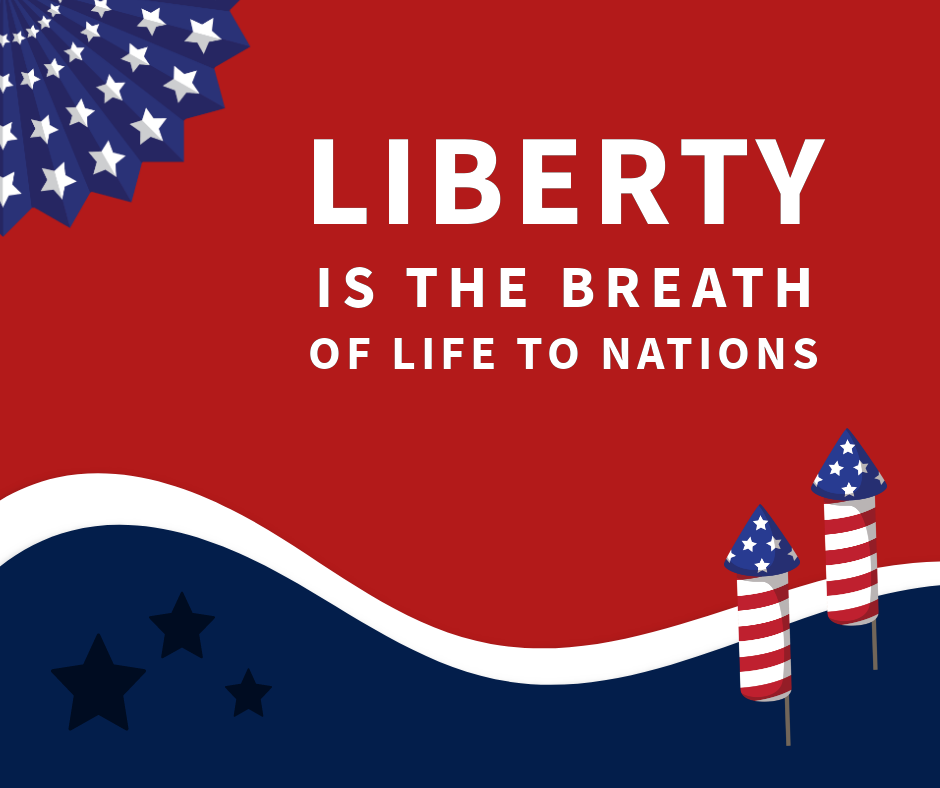 Get This Template and More
This template contains some beautiful lines on patriotism. You can edit this template with your thoughts and upload it on social media.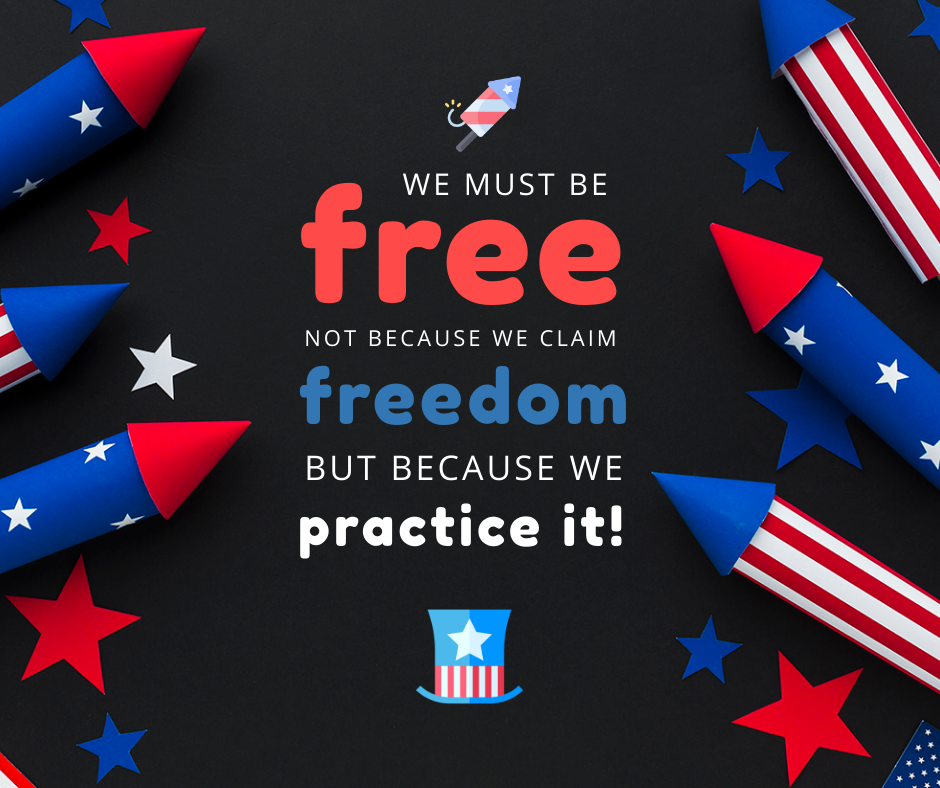 Get This Template and More
You can use this template too. If you want to create something funky, this template goes well.
Idea #2: Unique Warm Wishes
Wishing someone on this special day might look average. Sending warm wishes through DMs is cliche. You can still stand out with your heartwarming wishes; how?
You can grab your audience's attention using the templates on the 4th of July social media post. Blue, Red, and White should be there for independence day. You can align your brand's color or logo with it.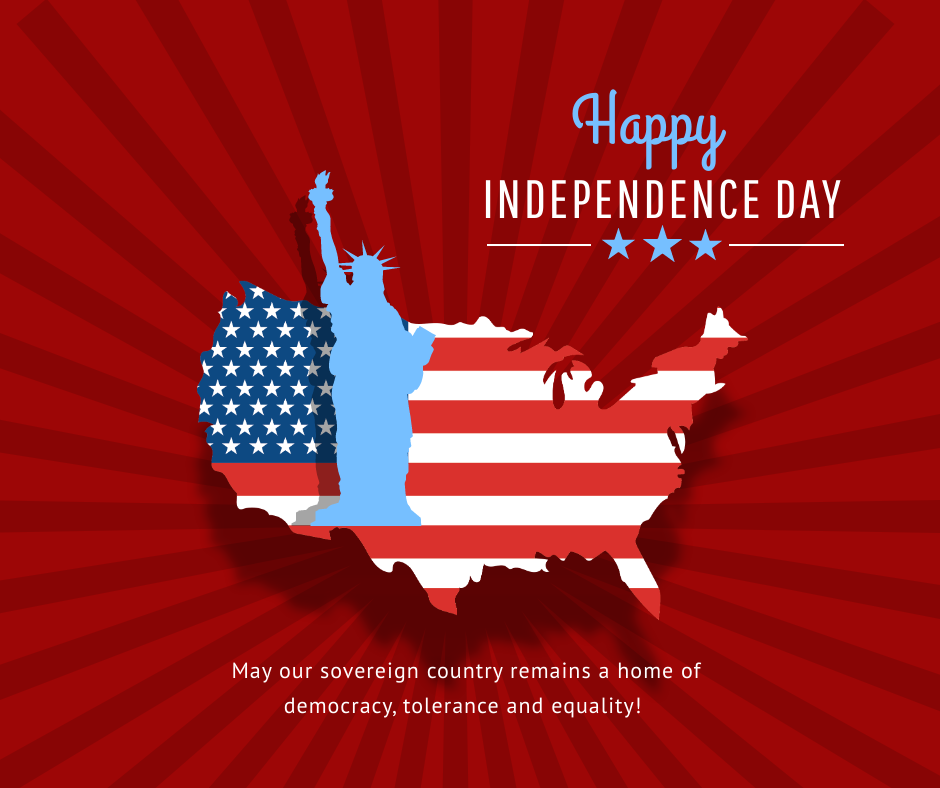 Get This Template and More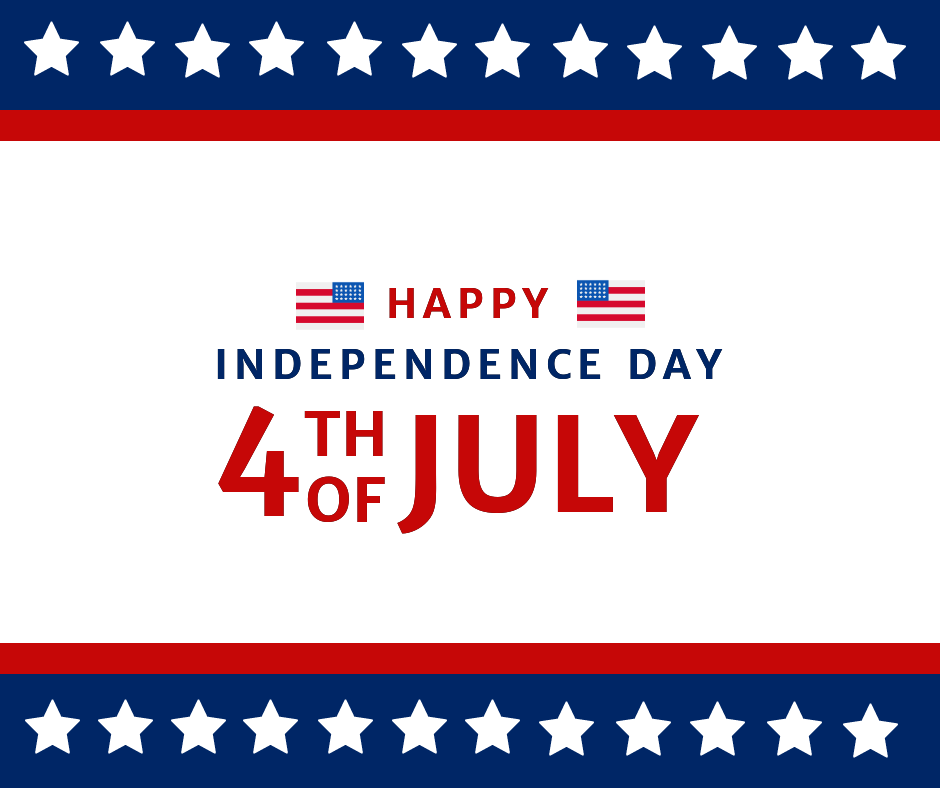 Get This Template and More
Idea #3: A Little Discount and a Lot of Happiness
According to a survey from Numerator, almost 87% plan to celebrate independence day, and most people love to celebrate by shopping. Putting an announcement on discounts can be an effective 4th of July post idea.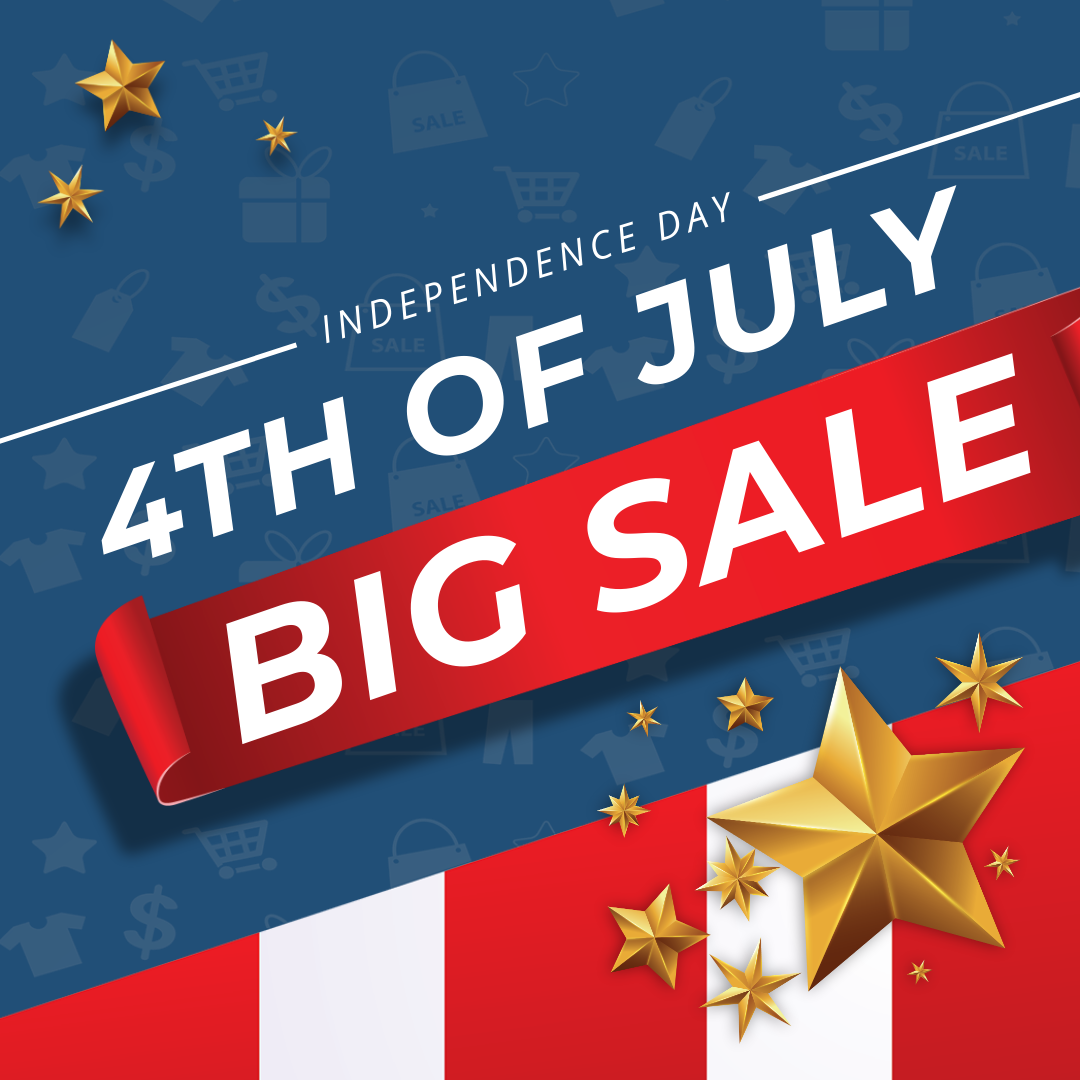 Get This Template and More
You can use this template to create a post for your brand with minor editing. Just by highlighting the text, you can grab more attention to your audience. Learn how to do it from:
Sometimes, an Instagram story can catch more eyes than your posts. So, let your audience know about your sale with this simple Story template.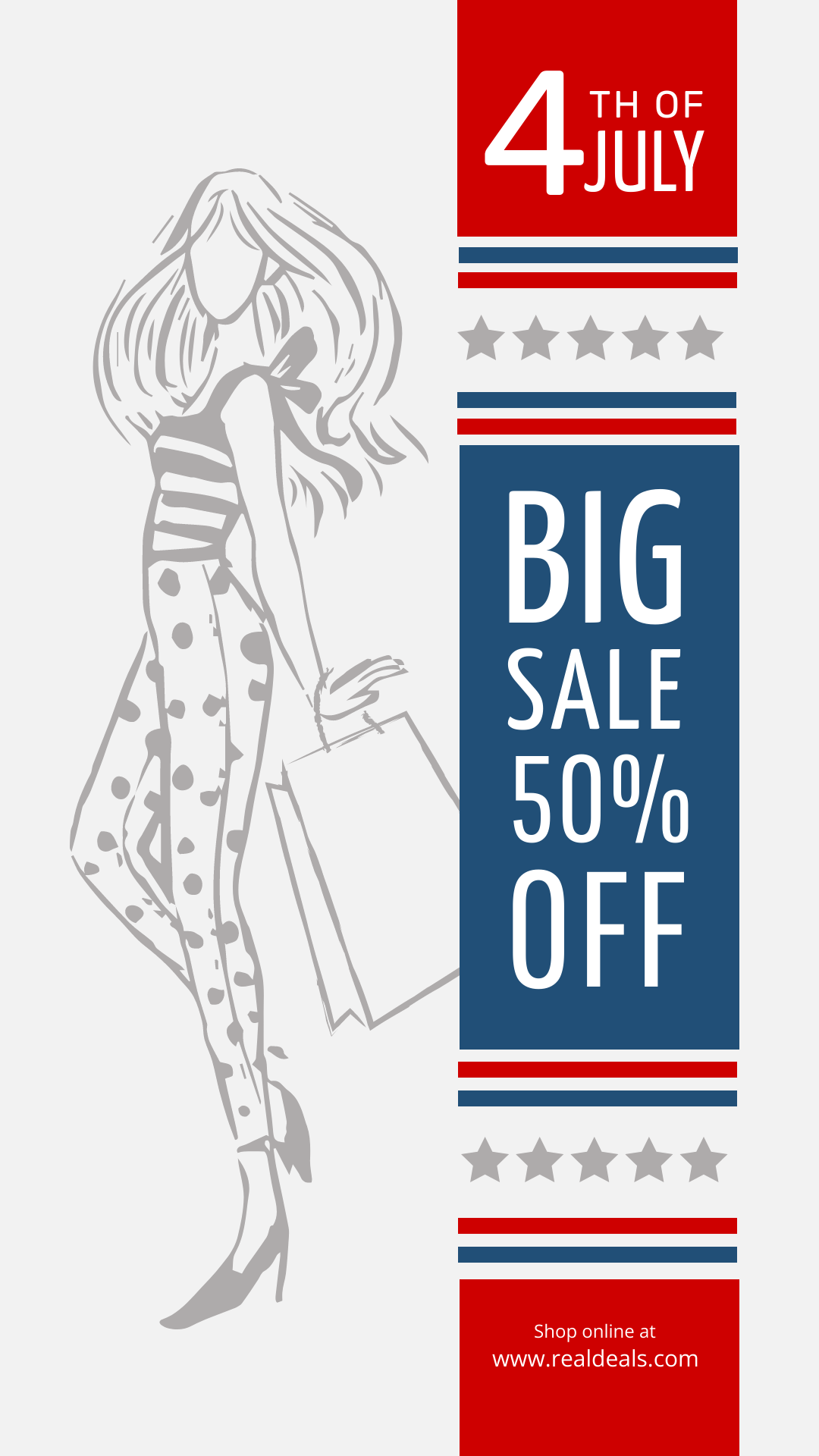 Get This Template and More
This template is perfect for the Instagram story. However, you can check out the next one.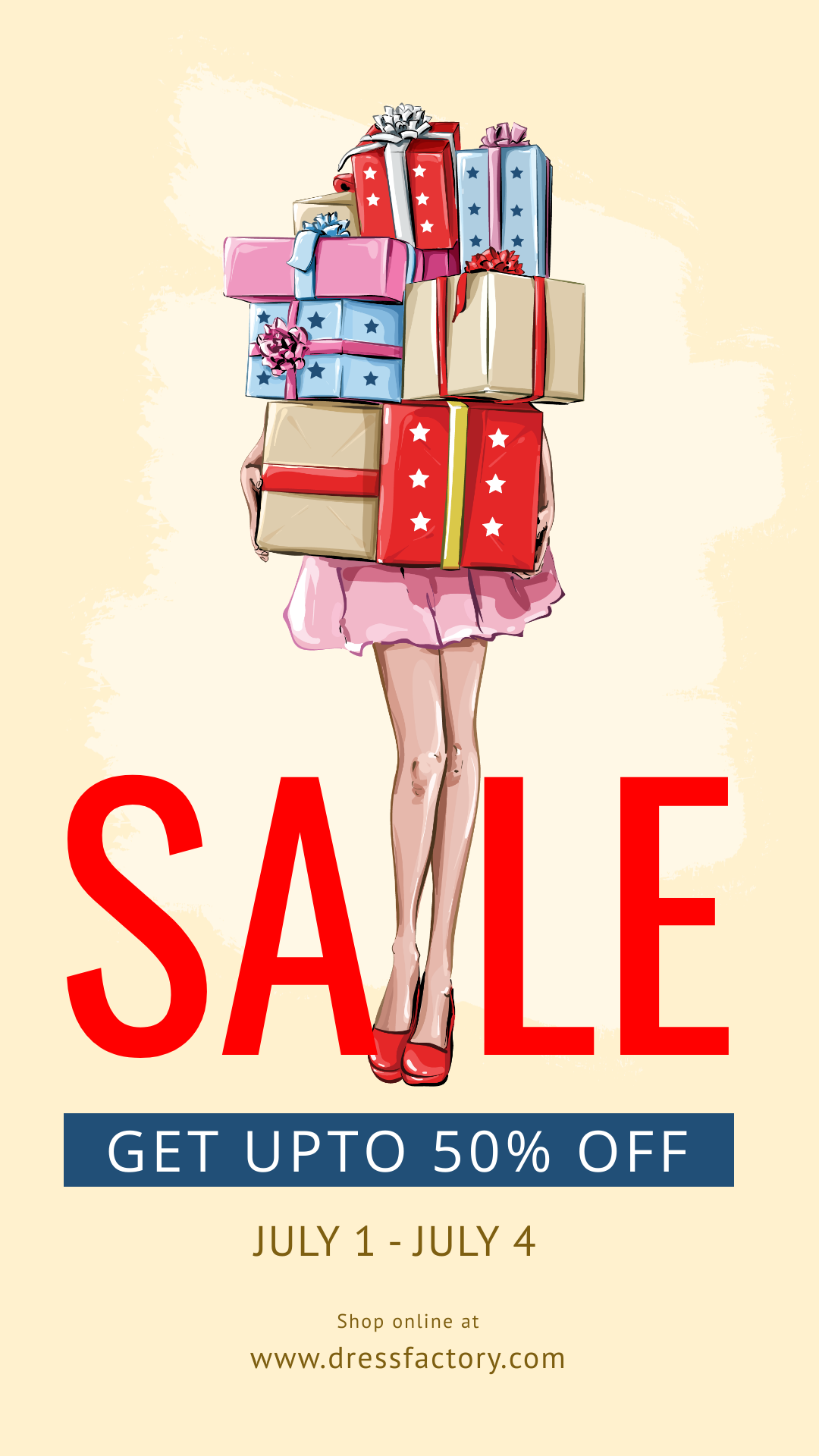 Get This Template and More
Idea #4: Event, Food, and Celebration
According to a survey, people spend around $7.7 billion on food and $3.9 billion on Alcohol. Don't you think you can make a fabulous 4th of July Instagram post organizing an event? Not only that, an event can bring more people together, and that will raise your brand awareness.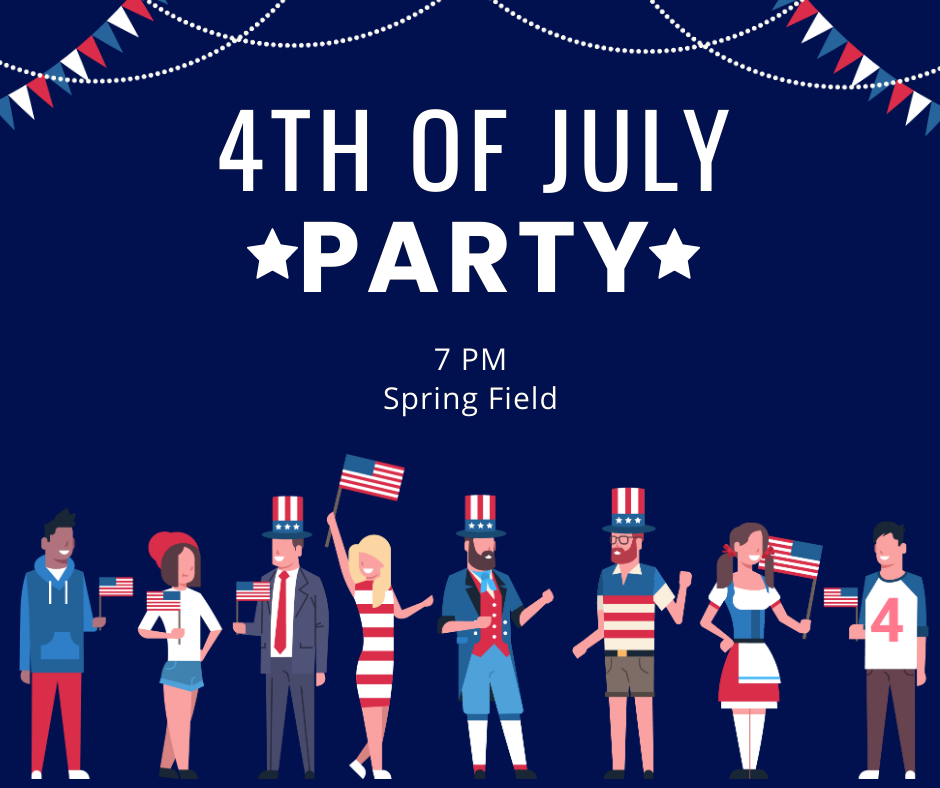 Get This Template and More
With this template, your half-work will be done. Engrave your Brand's logo in the template and customize it with enlisted events.
Idea #5: Host a Selfie Challenge
Who doesn't love clicking a great selfie? What if you mix it with the independence day unique theme? Sounds great, right?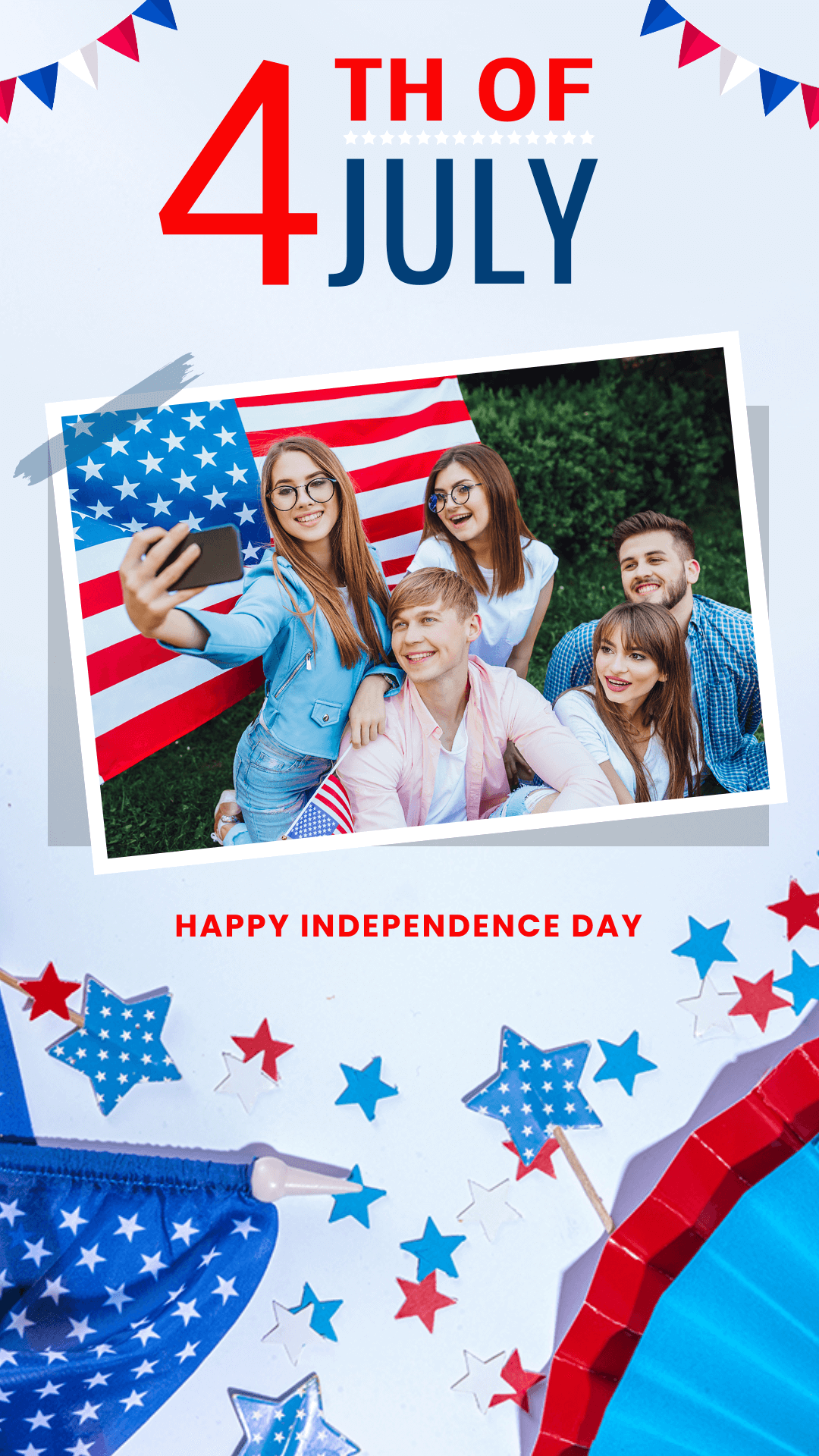 Get This Template and More
So you can put up a story, telling them to post the best of their selfie in Red, Blue, and White.
Watch our quick tutorial to learn how to upload pictures.
Idea #6: Food Means Fun
Regarding the celebration, food is the ultimate. If you lack the 4th of July post ideas, simply share your favorite recipe.
Jot down the recipe concisely and let your audience know how to have that magic touch. You can select a template from our library.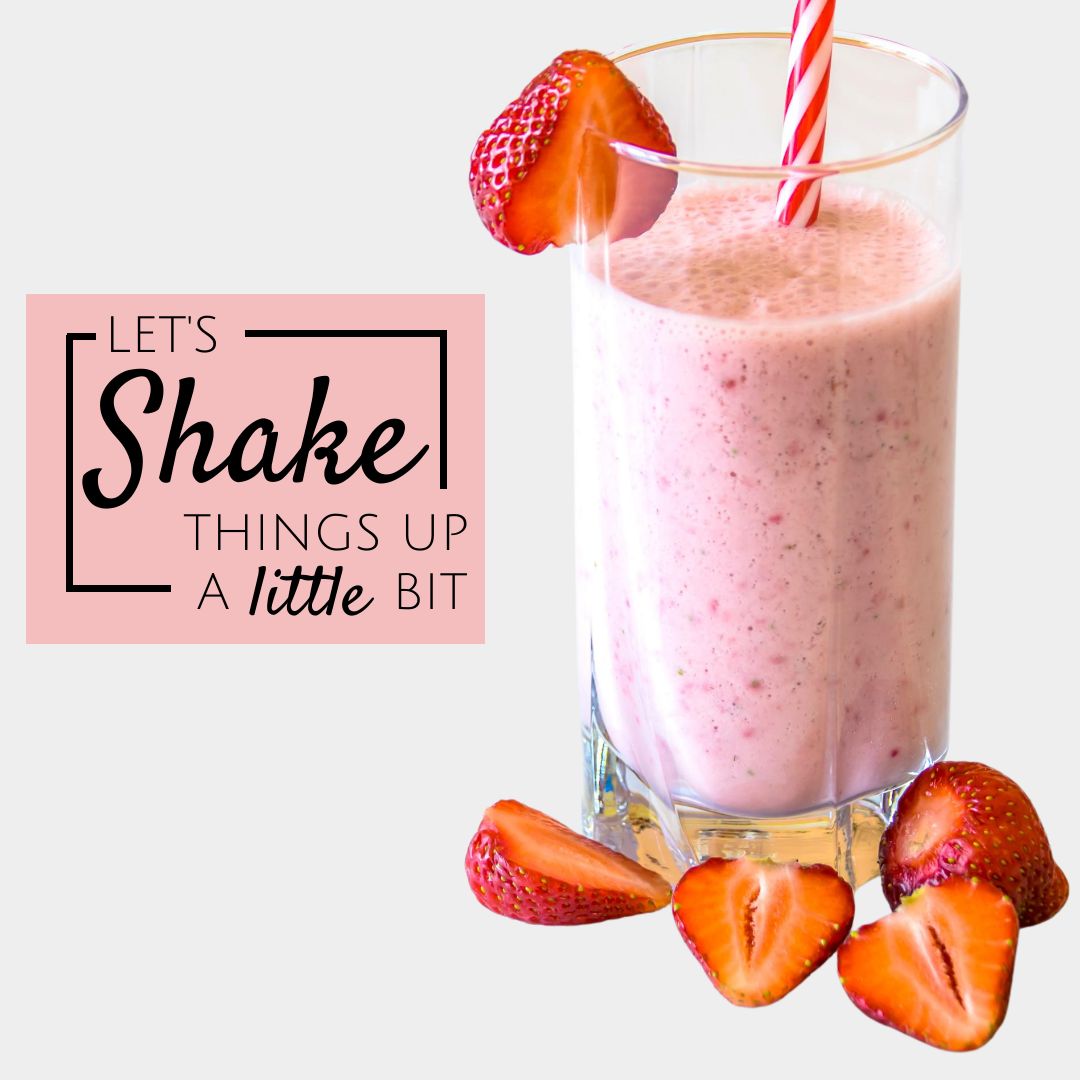 Get This Template and More
Decorating your food item can be an excellent 4th of July Instagram post idea. Bring the colors to your food recipe, and Voila! It is good to go.
The great news is that you can access unlimited images from stock photo libraries via DocHipo editor.
Further Reading
Idea #7: Patriotic DIY Idea
The celebration can be done in different ways. On independence day, you can create unique DIY to celebrate the day.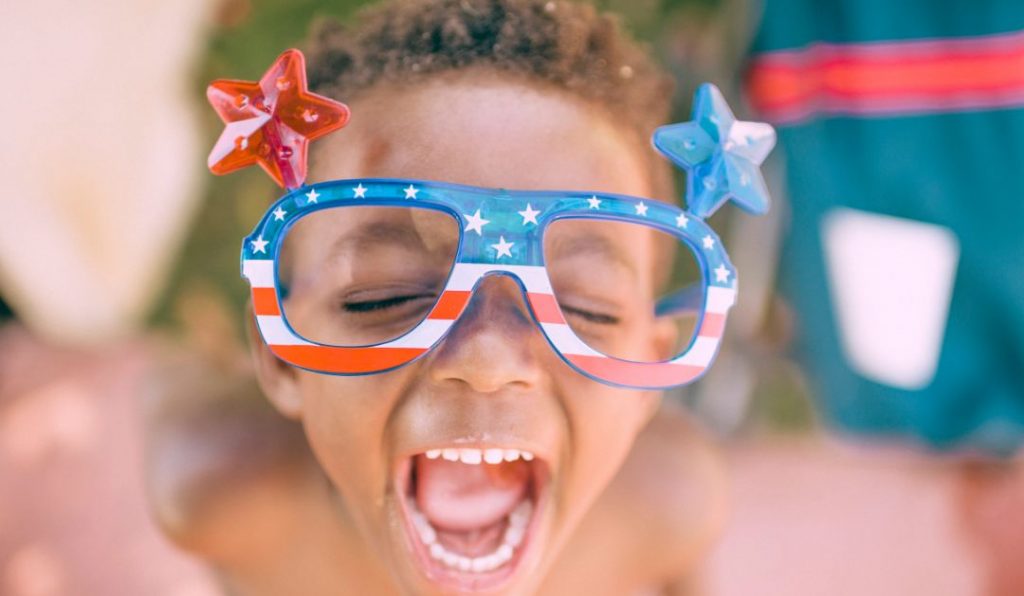 Creating such Goggles is a smooth task. You can craft one for yourself and make the 4th of July memorable.
Add little spices with stars and different colors. For a great 4th of July social media post, you can show up yourself with Blue, Red, and white. You can browse here for more fabulous ideas.
Further Reading
Idea #8: Quote Something Powerful
You remember when Zac Brown says, "I thank God for my life and the stars and stripes."
Some lines are enough to feel that pride. They evoke emotions; sharing them is the best way to connect with your viewers.
Writing powerful quotes comes next to the Fourth of July social media post ideas list. Depending on your audience's persona, you can craft some powerful quotes to connect them.
You can steal some QUOTE and innovate in your way.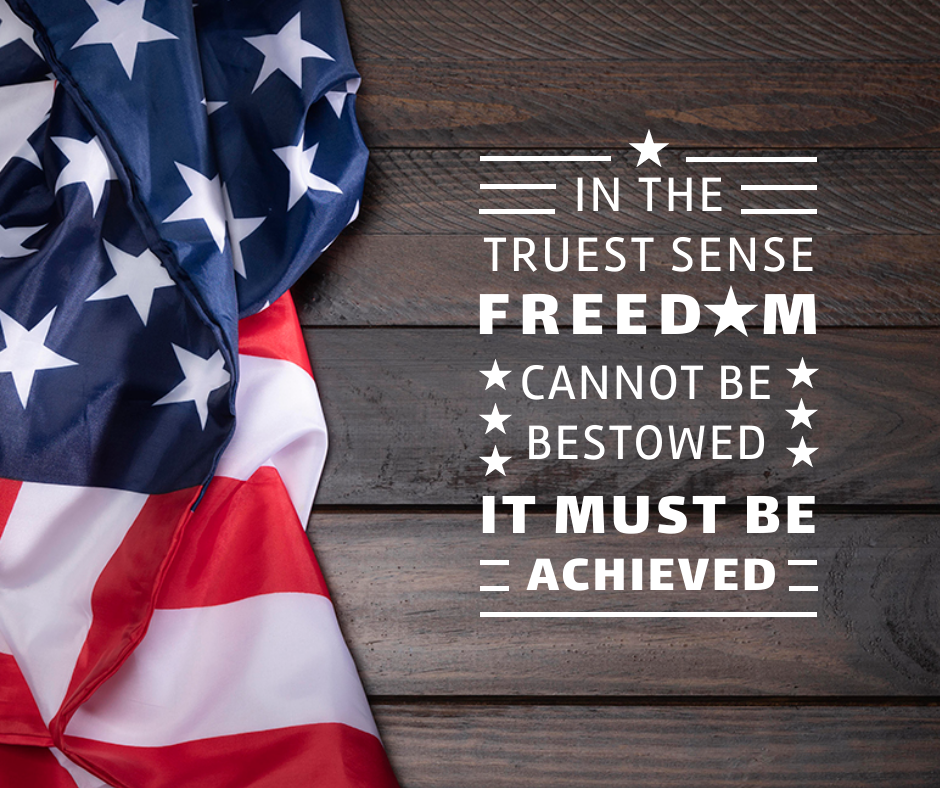 Get This Template and More
You can use this template for your post. The design looks perfect for the independence post as it has the flag's appearance. Also, the dark brown wooden space looks very classy and simple. You can remove the write-up from the template and embed your quote.
Idea #9: Repurpose Your Old Photo
Social media is a cloud photo album. It keeps all your best pictures with memories. It also has a drawback. You can not upload the same image again.
Really?
If so, you should read this section.
You can repurpose all your best captures with some unique designs and colors. With DocHipo, you can change the background color of your favorite selfie and embed it into the 4th of July template for a perfect post.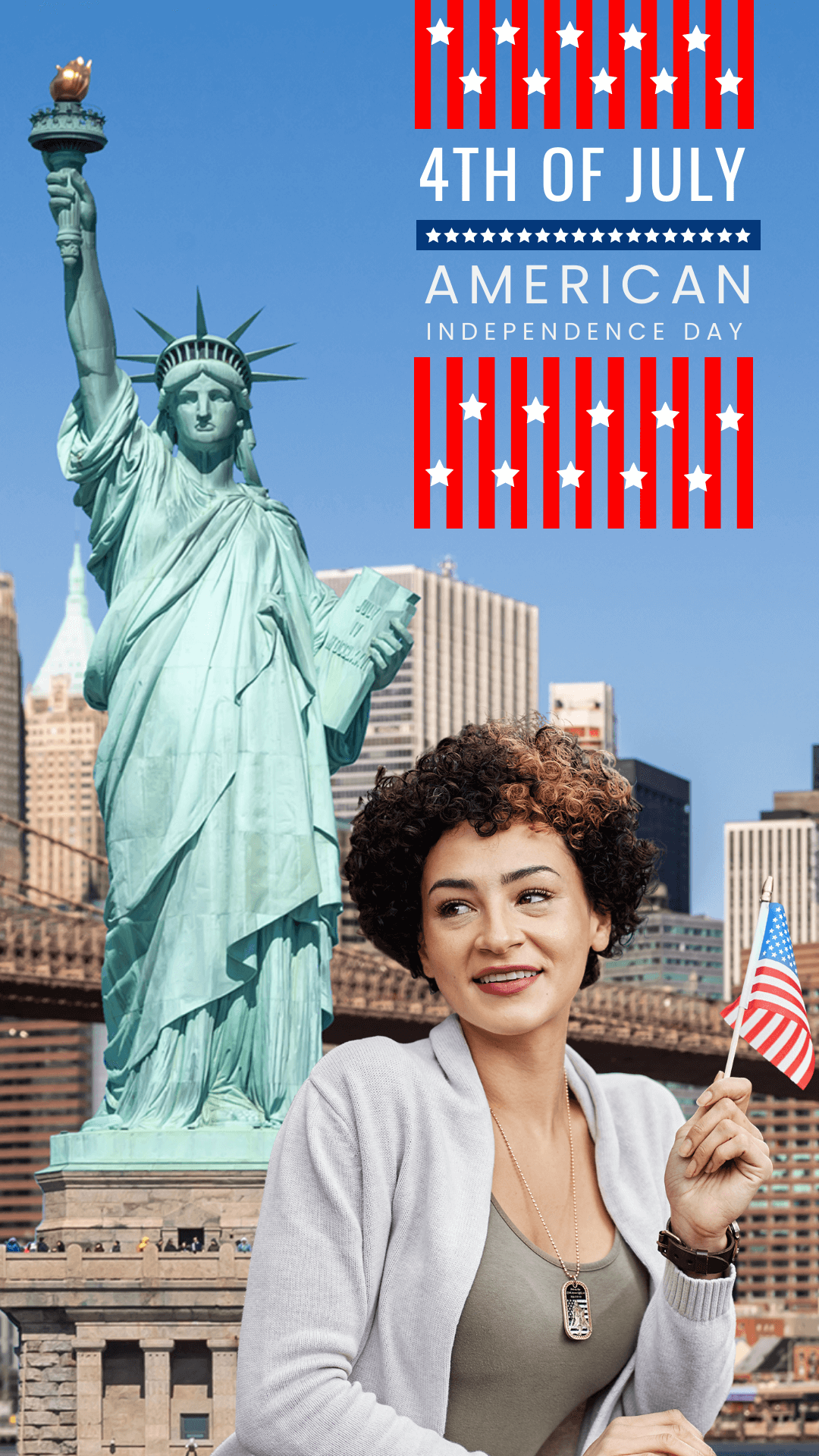 Get This Template and More
You can embed your picture into the template and repurpose it as an unique 4th of July posts for social media. You can check the below one from our Pride Day Instagram Story templates to create your own.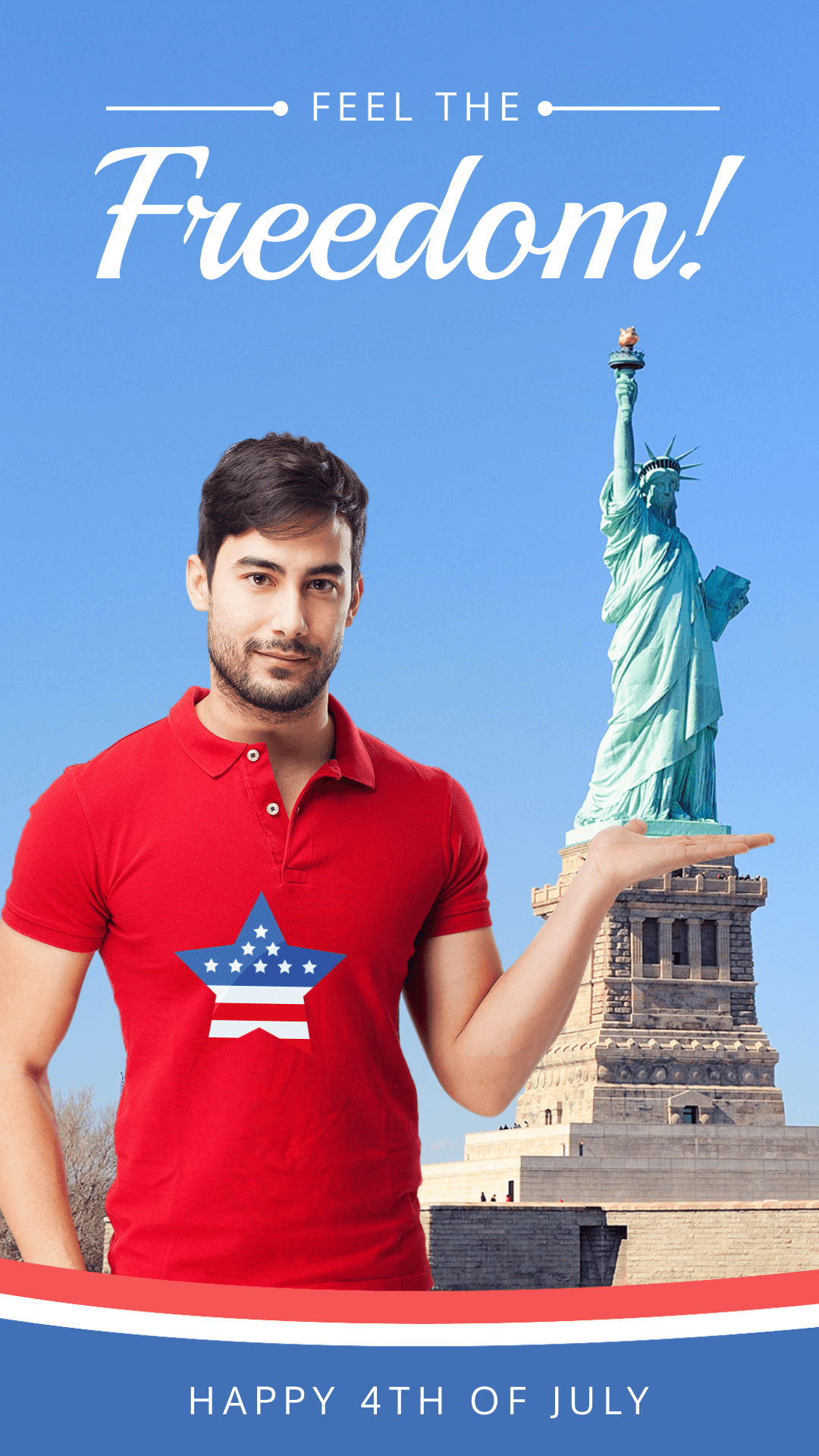 Get This Template and More
How do I remove the picture background? Here you go.
Idea #10: Celebrate The 4
As it is the 4th of July, you can create a theme of 4. Let me clear it for you.
If you post something on social media, create a 4 picture collage. Or you can make four carousel posts for the 4th of July Instagram post.
Best Designing Practices for the 4th of July Posts
Social media is all about aesthetics; you must handle some basic practices.
Practice #1: Focus on Typography
Nowadays, typography is vital to your social media visuals. When it comes to social media, it's all about the game of quick attention.
Crafting a cool banner needs clear fonts. So make sure your used fonts are clear and easily visible. Avoid using complex fonts as they discard the audience's attention.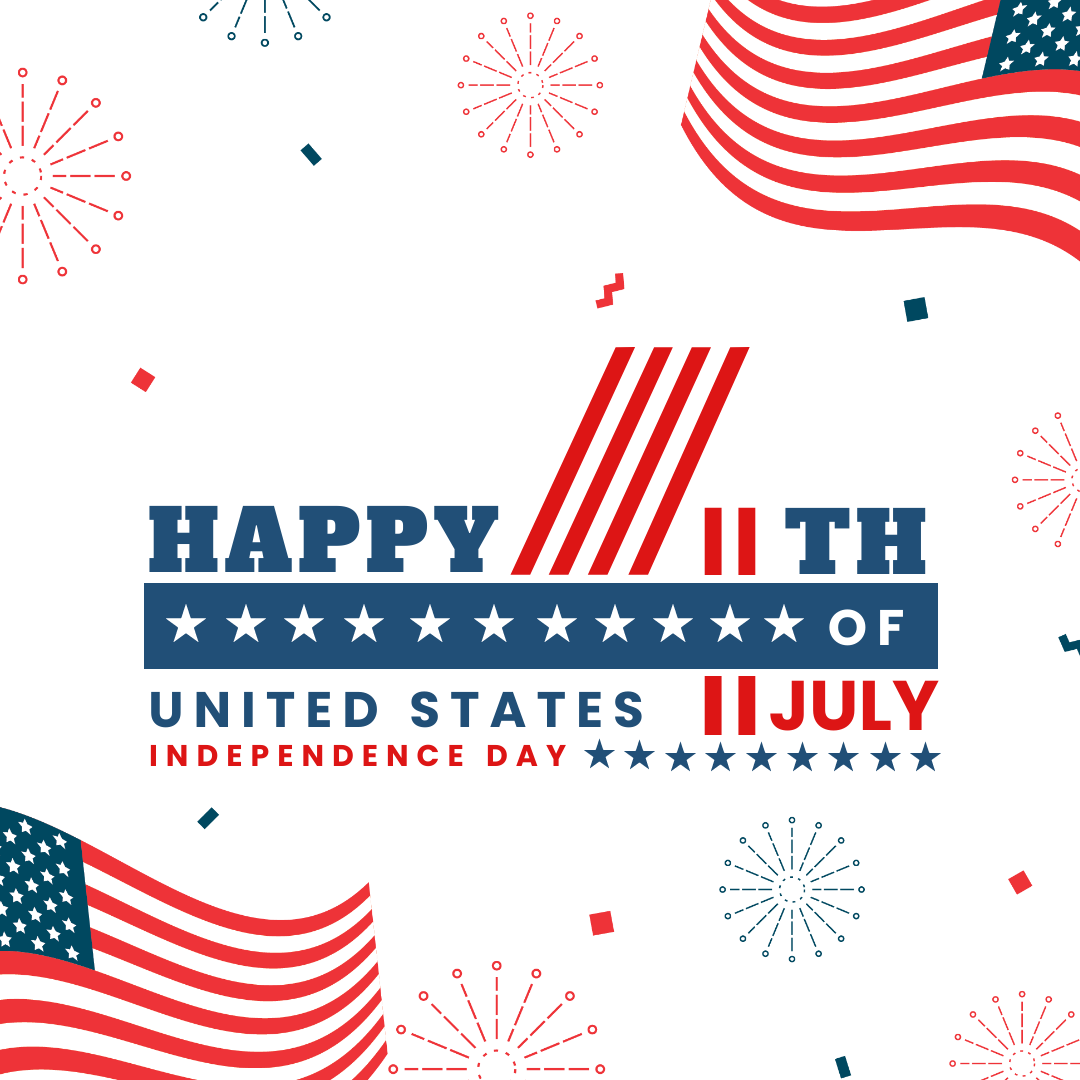 Get This Template and More
Check the typography used in this template. Just because of its typography, this template stands out.
Choosing the best font can change the whole visual. So, make sure your selected fonts enhance aestheticism.
Practice #2: Play with Color
Consider the color if you strive for a great 4th of July Facebook post. The better color you will use to create the post, the better it will grab the attention.
Using many pop-up colors can ruin your post, as people feel they must scroll it away. More vibrant colors is a big NO for social media. Instead, you can use the contrast color to make it perfect.
Practice #3: Use Different Designs to Stand Out
To make your designs stand out, you should experiment with various 4th of July graphics such as icons, illustrations, shapes, etc. DocHipo has covered many such visual elements to enhance your designs.
Here's how to use illustrations:
You can add different colors and symbols to bring magic to your post. However, make sure you do not overdo them. It might backfire.
To learn more about graphics design best practices watch the below video:
How to Create 4th of July Social Media Posts
Now, let us walk you through the process so that you can easily create a social media post.
Step #1: Select from the Library
Go to the TEMPLATES section and choose the social graphic section. Or, you can search 'Instagram post' in the search bar.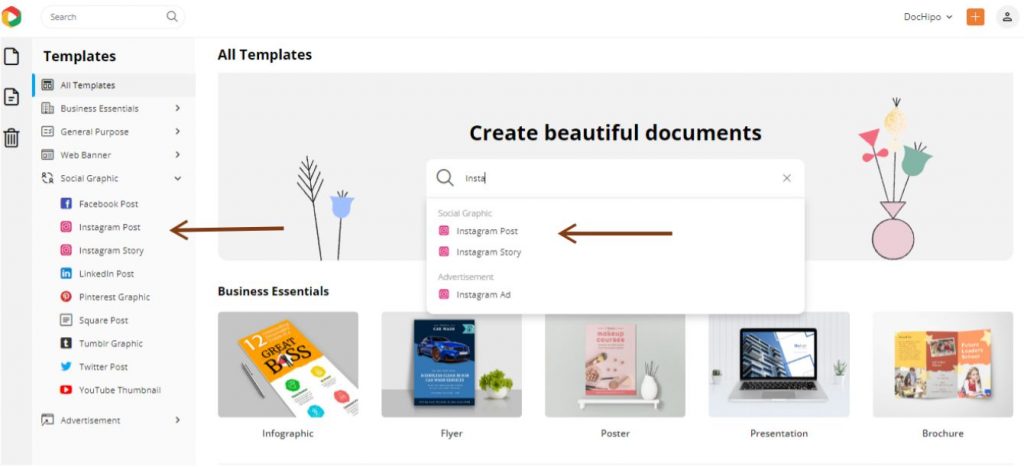 Step #2: Edit Your Document
Now, select a template according to your preferences. To edit the text on the document , go to the Text section and edit the same.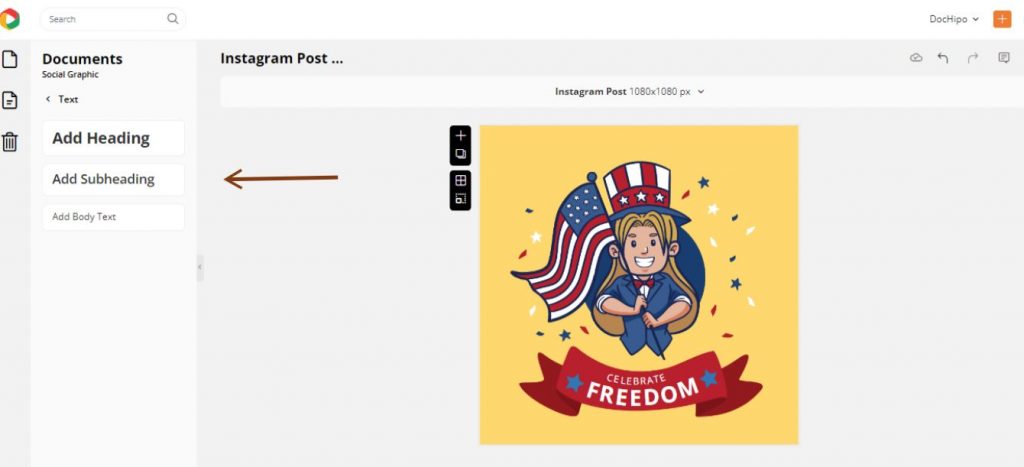 For a detailed guided editing text on DocHipo, watch out this quick demo:
Step #3: Download the 4th of July Post Design
Now, you can download it with just one click. It will be saved on your computer.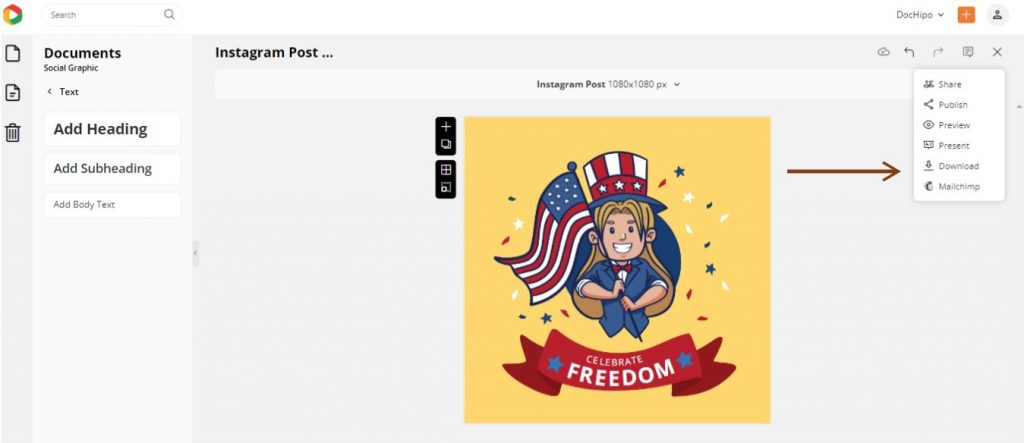 Celebrate the 4th of July with Dochipo.
Get, Set, and Edit
This blog has discussed the ten 4th of July social media post ideas. If you are new to designing, you can easily create great posts using those ideas.
So, what are you waiting for? Sign up DocHipo now and start your creative journey.