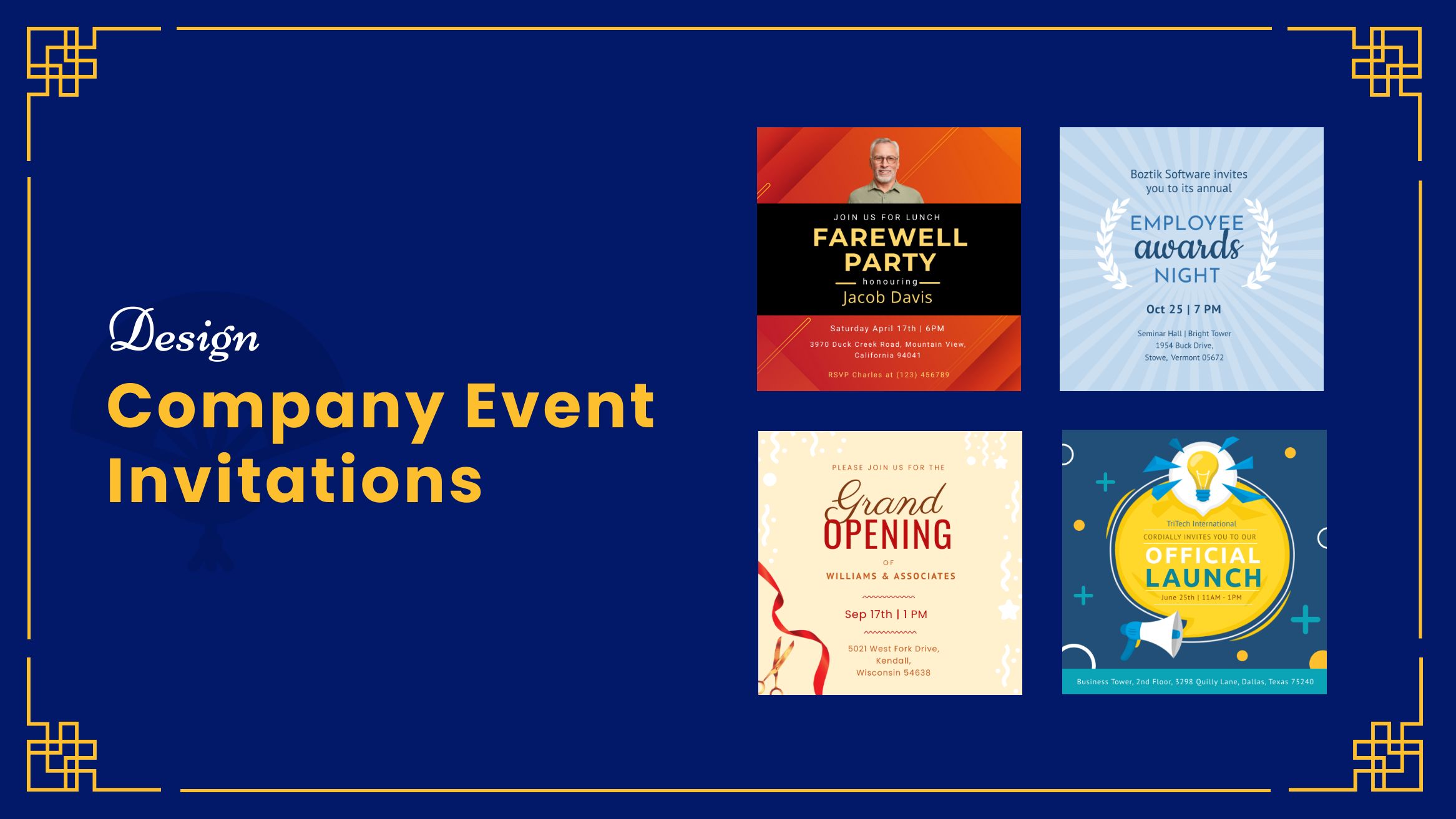 How to Make a Company Event Invitation Design Easily and Quickly

Last Updated Aug 2, 2022
Are you planning to make a customized Invitation Design for your company event?
Company events are a special way to celebrate the journey, the wins, togetherness in the hard times, and most importantly, the team spirit.
If you doubt whether the Invitation is still essential, let me discuss it.
Nowadays, creating a group on social media has become a straightforward and quick way to invite people for specific occasions.
Then why are invitations still important?
There's the personal touch in customized Invitations, which can't be felt in a WhatsApp invite. A custom invitation shows that the recipient matters. So, it helps strengthen the connection with that person. The employees would also love to keep it as a memory.
Above all, sending customized Invitations will help you in your branding. Especially as a business owner, if you're planning to invite influential people to your event, your Invitation design has to align with your brand. A simple, effective, and out-of-the-box design will make your brand memorable.
Read till the end as I will walk you through a three-step, super simple process to design your company event invitation. Further, I'll also share some simple Invitation design best practices for your company event.
Company Event Invitation Design Best Practices
Here I'm going to share beautiful Invitation templates designed by professionals at DocHipo, to explain the design best practices. Let's get started.
Use High-quality Images
The first thing that attracts attention in any design is images. So, always use high-quality images that align with your key message. Even if you use the image as a background, it should be understood instantly.
For instance, look at the following DocHipo Invitation templates.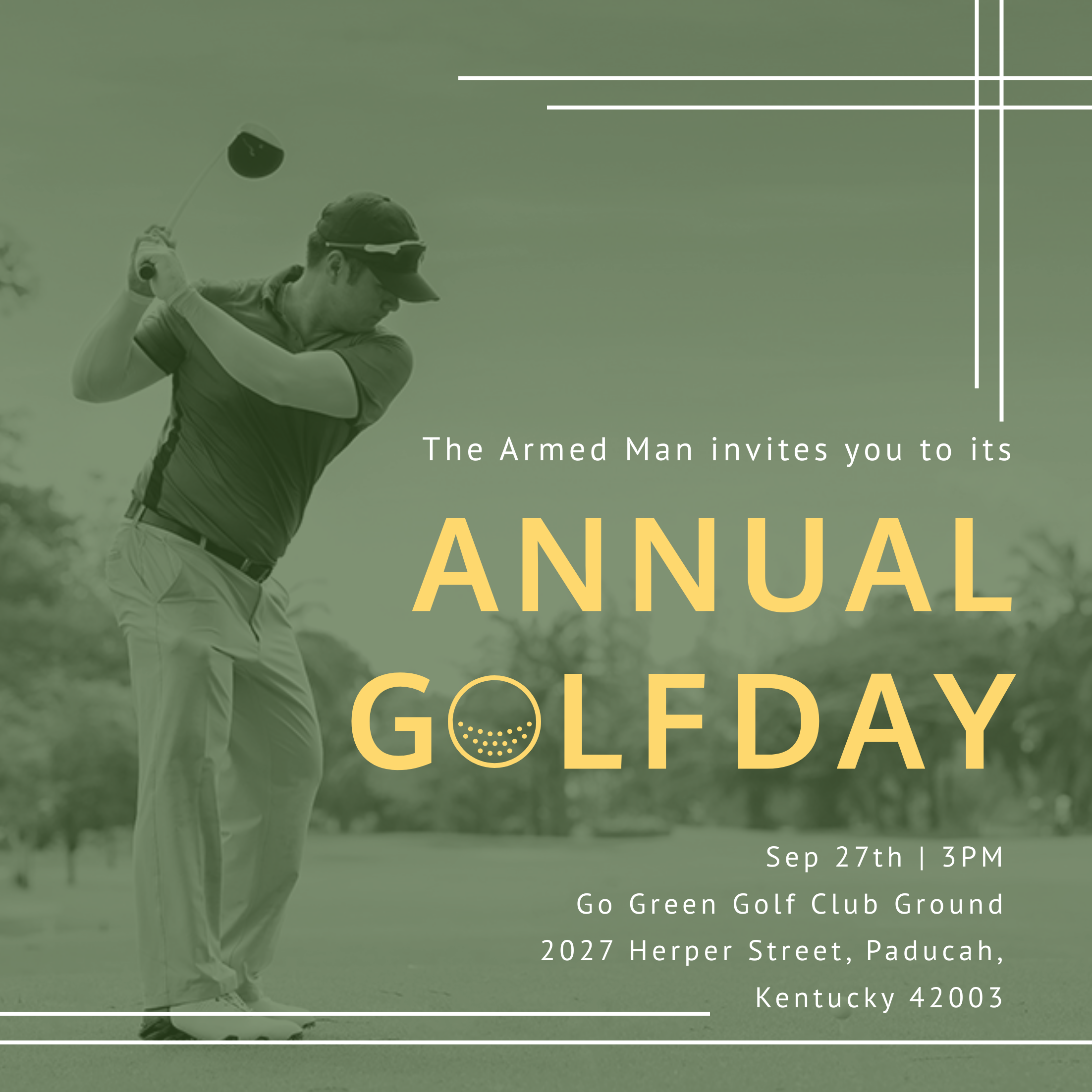 Get This Template and More
DocHipo has its library of beautiful stock images to save your time and create an Invitation design that has an impact. After that, if needed, you can enhance your chosen images to make them even more stunning.
The great news is that you can add filters and multiple effects to your image in DocHipo itself. Here's how:
Choose Colors Wisely
Colors are powerful enough to evoke certain emotions in any design. You can use your brand colors here to connect all your employees in a certain way. Otherwise, depending on the occasion of the Invitation, use any color that helps you emotionally connect with your fantastic team.
Ensure the color you choose complements the rest of your Invitation design. The best way is to select a color or combination of colors that maintain harmony with the image you use in your design.
For example, look at the Company Event Invitation template by DocHipo, which uses contrasting color combinations.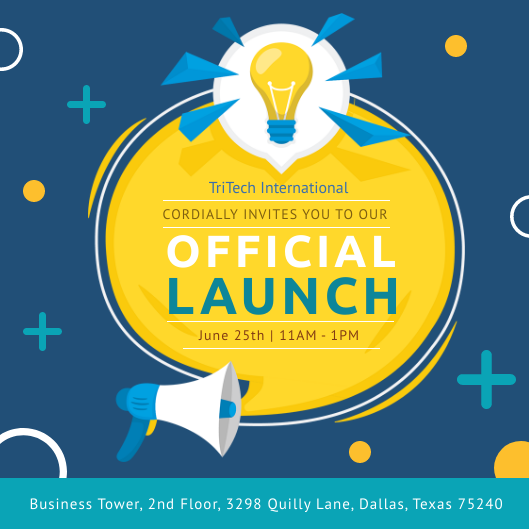 Get This Template and More
You can also use pastel color combinations for a subtle and elegant look.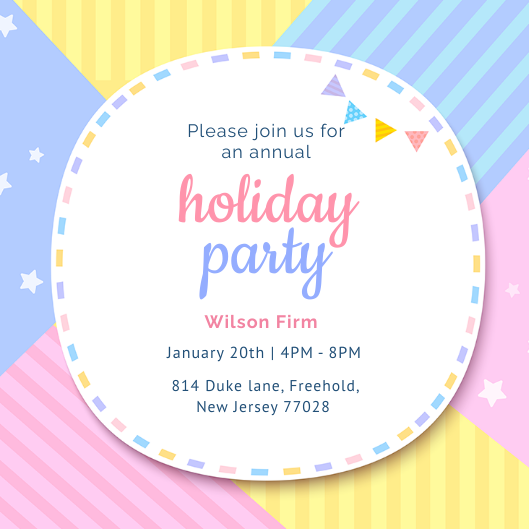 Get This Template and More
If you feel overwhelmed choosing the right color for your design, check out the Best Color Combinations.
Play Around with Typography
Typography is another crucial element of design that grabs the viewer's attention and make them pause and look closely at the rest of the design. Show off your creativity by using the text as a visual and invite people to your event in a fun way.
Look at the below DocHipo template, where the typography spreads a fun vibe.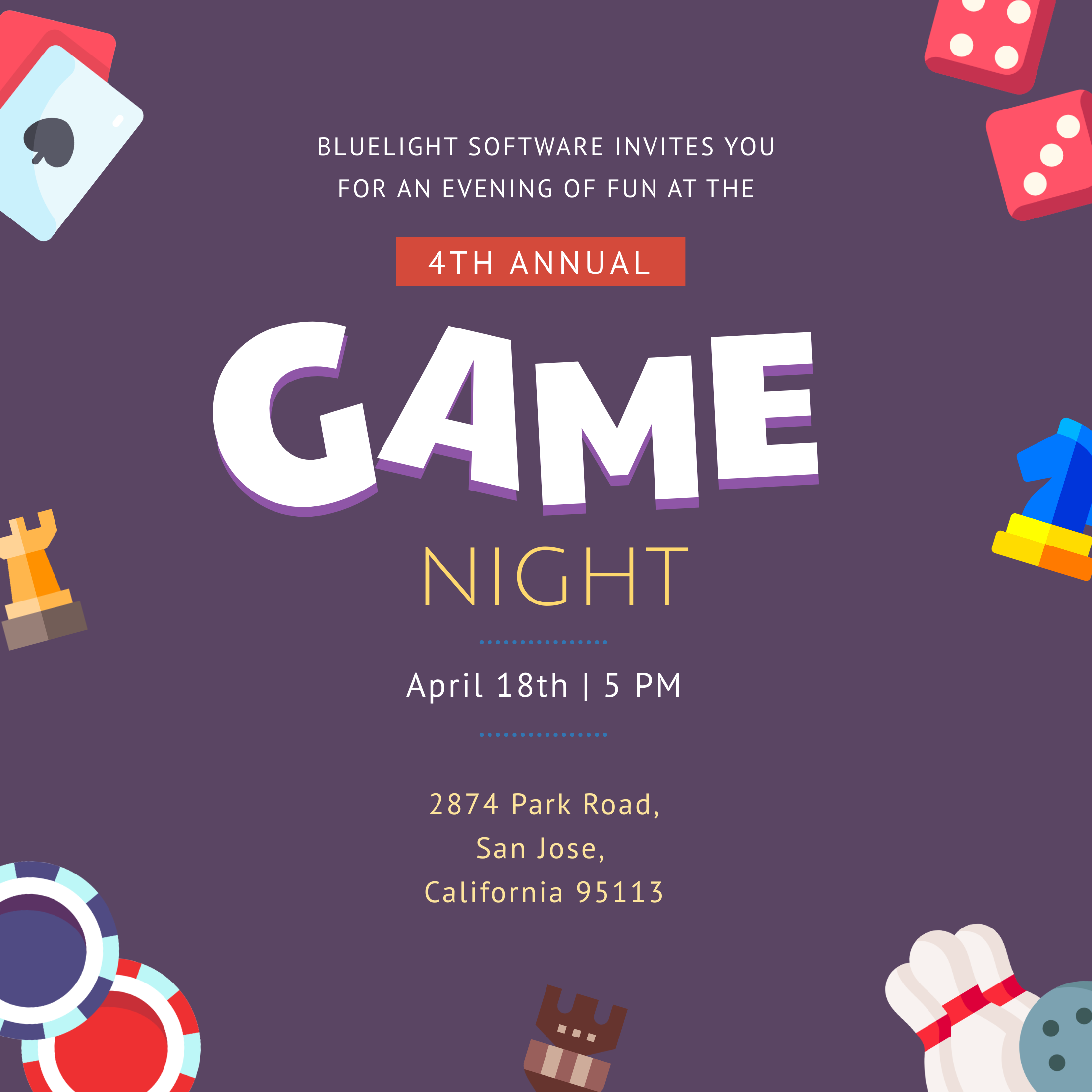 Get This Template and More
The typography in the Company Invitation Template below can set your mood for the game.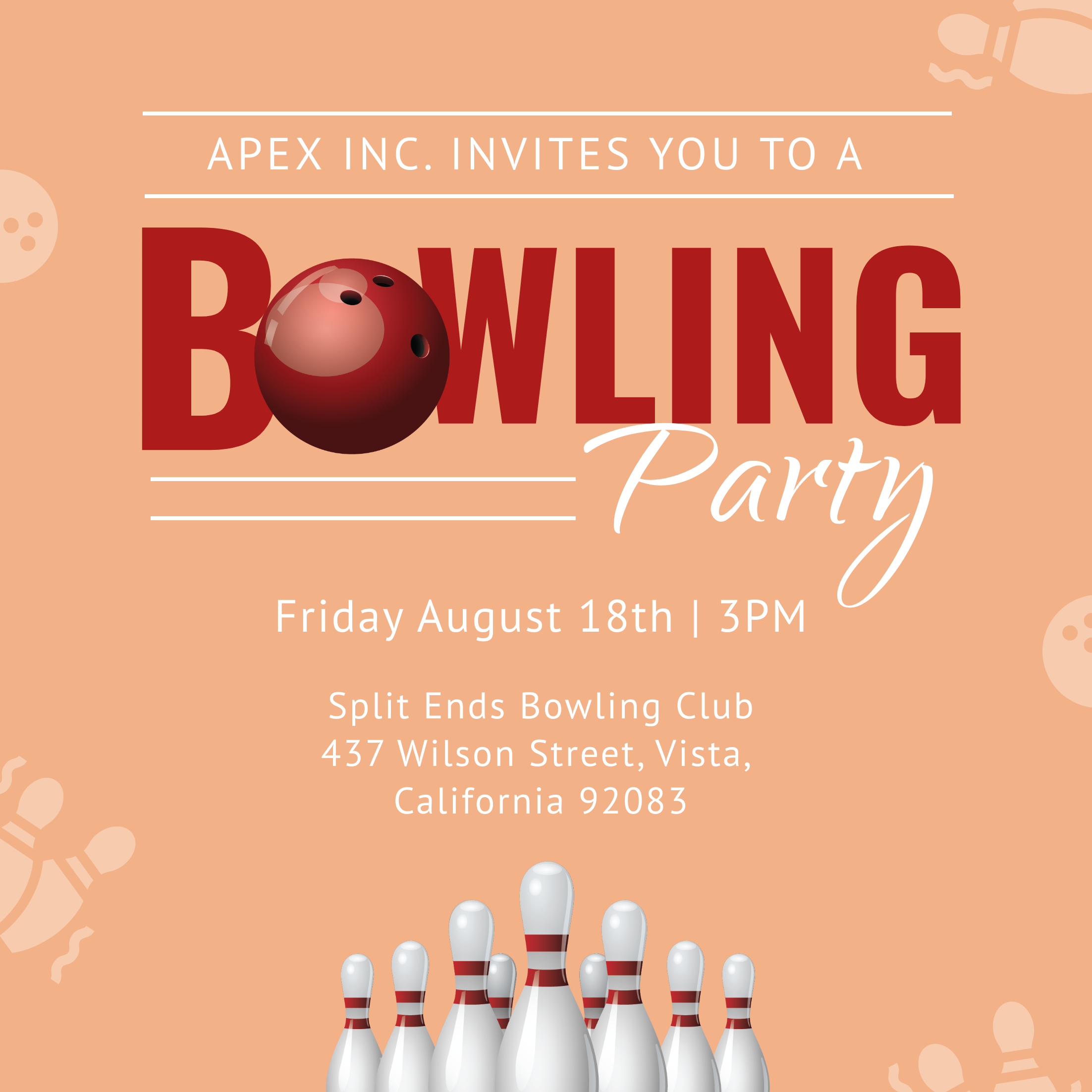 Get This Template and More
Use Additional Design Elements Creatively
Multiple design elements such as illustrations, stickers, icons, textures, etc., add freshness and uniqueness to your Invitation design. Use relevant elements that meaningfully convey your message to your team members.
For example, look at the illustration used in the template, which represents an exceptional bonding, that is bound to melt your employees' hearts.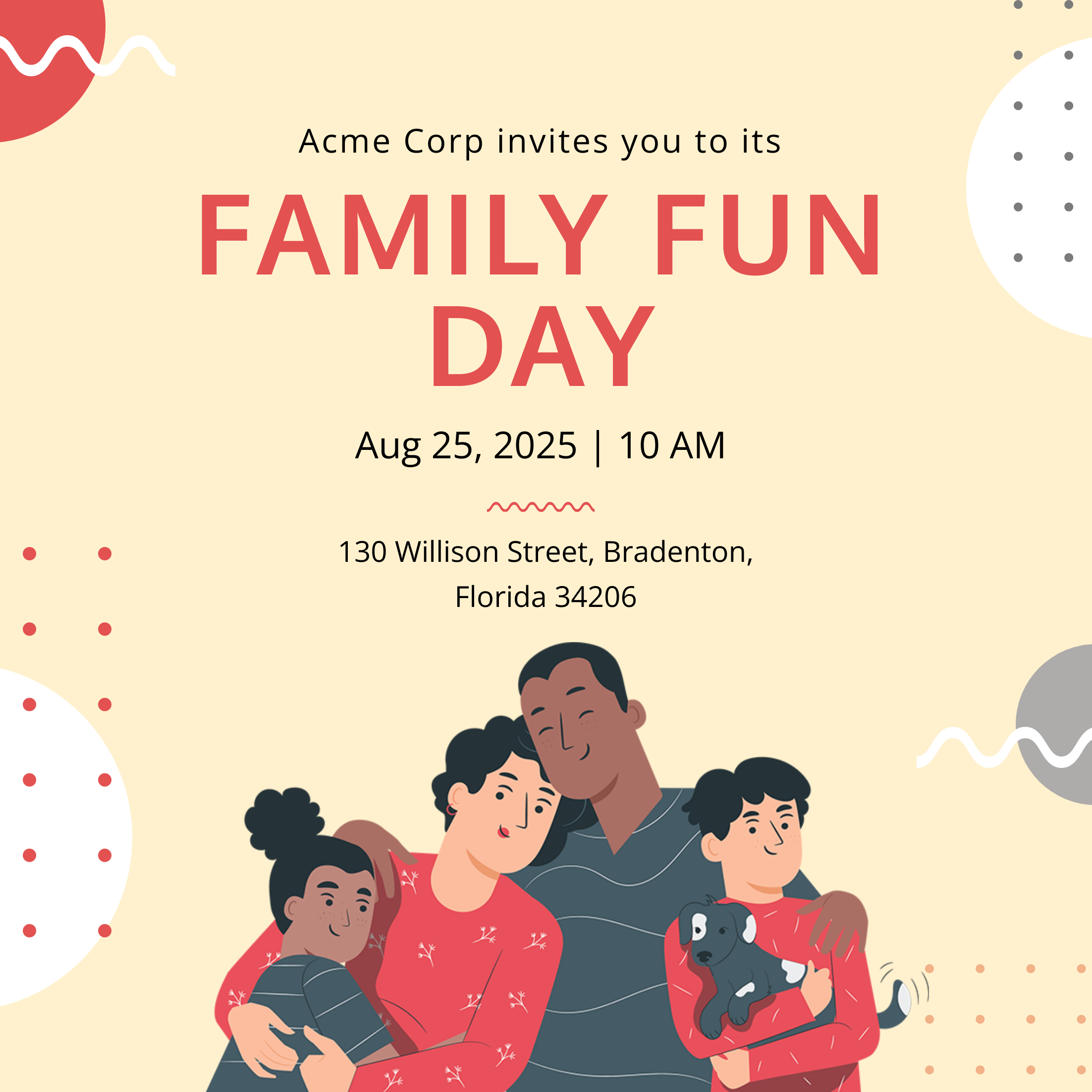 Get This Template and More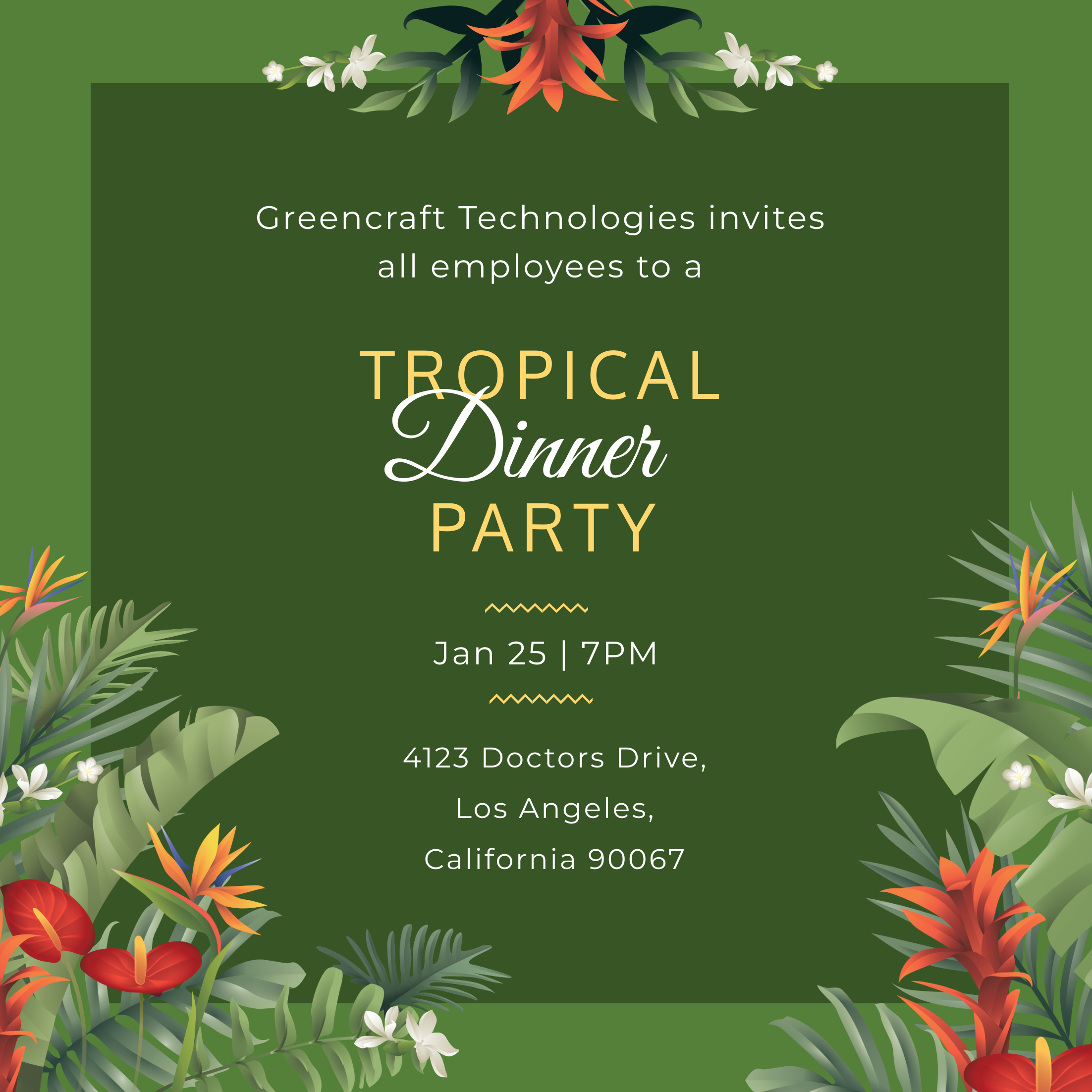 Get This Template and More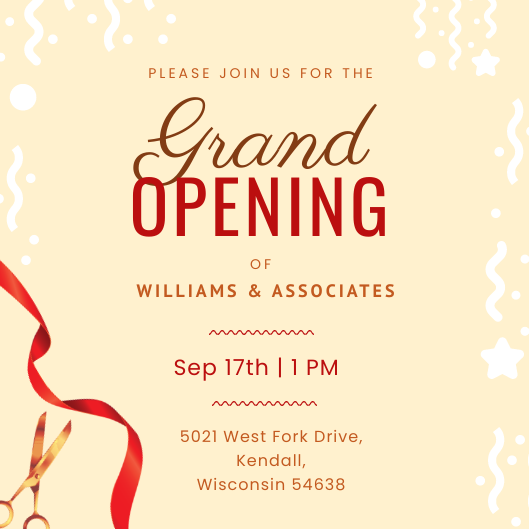 Get This Template and More
Create Patterns
Try your hands on creating patterns throughout or some parts of your Invitation. It'll give a fresh and unique look, and your recipient will remember it for years.
For example, look at the Company Invitation Template, looking like a webbed pattern with a beautiful color combination.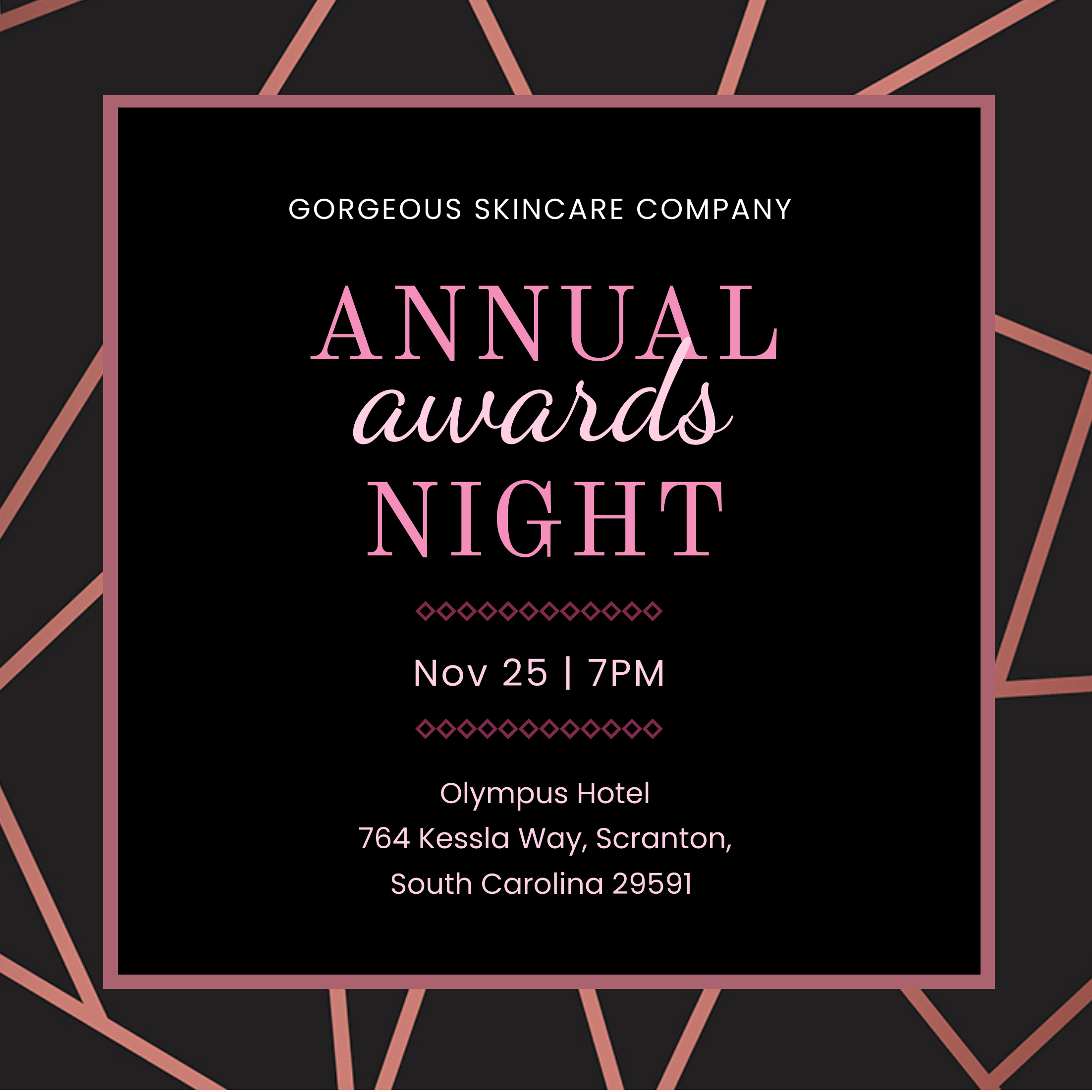 Get This Template and More
Similarly, observe the beautiful pattern created at the corners of the Company Invitation Template. Along with the other design elements, it gives a royal look.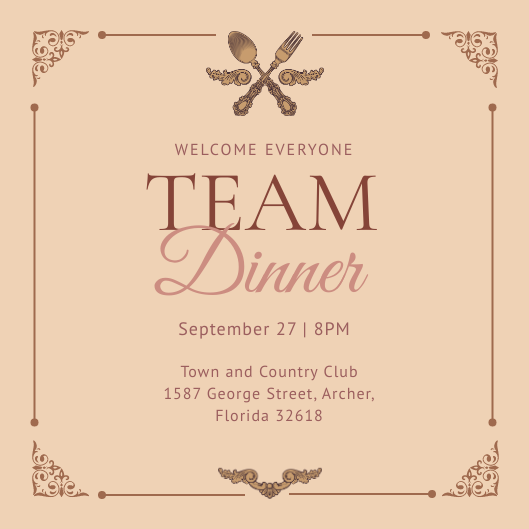 Get This Template and More
How Do You Make a Company Event Invitation Design With DocHipo's Online Invitation Maker?
If you're working in DocHipo for the first time, you must sign up to DocHipo using only your email address and password. After that, just follow the below simple steps to create your Invitation design.
STEP 1: Choose an Invitation Template
After logging in to your DocHipo account, you'll be on the 'All Templates' page. Type "Invitation' in the search bar and click on your desired result.
The professionally designed Invitation templates are available in various themes such as Birthday, Breakfast, Company Event, Movie Night, Open House, and picnic.
Let's select the company event theme.
If you're ready with your design ideas, you might want to design your Invitation from scratch.
On the other hand, the best way to speed up the design process is to work with high-quality Invitation templates.
Have a look at the Invitation templates offered by DocHipo below to glam up your events
Hover over any template you love, preview, or select it.
After you finalize the Invitation template you want to work with, provide a name and a brief description of the document.
STEP 2: Customize the Invitation Template
DocHipo offers you a variety of design widgets and an easy-to-use drag-and-drop editor to customize your chosen Invitation template and make your job easier. Let me show you how you can leverage them.
Pictures
You'll get the 'Pictures' widget within the 'Graphics and Media' tab on the left sidebar.
DocHipo provides you with high-resolution pictures under a wide variety of themes.
Here, we'll choose the 'Food And Drink' theme.
Explore the range, and you'll be amazed by the picture quality. Select the one that goes the best with your brand requirements.
Simple drag the picture you want to add to your Invitation design and drop it on the existing one.
You may resize and reposition the image using the drag and drop tool.
Here's how the Invitation design looks after adjusting the image position.
If you need to crop your image, you must watch the following video.
Text
To add a new text to your Invitation design, click on the 'Text' widget on the left sidebar.
You can add text in three formats: Heading, Subheading, and Body Text.
However, double-click on it to edit and replace an existing text with your text.
After adding or replacing text, select it to explore the text editing options from the panel above.
So, you can change the text font type, size, color, alignment, letter spacing, add text-shadow and border effects, etc.
In addition, you can click on the three horizontal dots to get more text editing options. For instance, you can change the text opacity, add a link, strikethrough, do numbering or bulleting, etc.
You can watch the YouTube video below for more insights on adding, editing, or deleting text in DocHipo.
Icons
The 'Icons' widget is available under the 'Graphics and Media' tab.
They are classified as color and mono icons. You can either search for icons in the search bar or choose your desired icon theme from the drop-down menu.
Now, I'm choosing the 'Food And Drinks' theme.
Explore the icons and select the one that best conveys your brand message.
After deleting the unnecessary elements from your Invitation design, adjust your chosen icon's position and size.
Now the Invitation looks like the following:
Let's change the color of the mono icon.
Firstly, select the icon and click on the little color icon from the editing panel to see the theme colors.
Moreover, you may click on the color palette icon to experiment with the customs colors.
While changing the color of your selected icon, you may refer to the video below.
In DocHipo, you can work with other design elements like illustrations, stickers, shapes, lines, etc.
Here's a demonstration of the 'Lines' library available in DocHipo.
Read The Ultimate Guide to Using the DocHipo Editor for your in-depth learning.
STEP 3: Download your Invitation design
When you are happy with your Invitation design, you can preview it, download it, share it with your team, save it to MailChimp, etc.
You can download any document designed with DocHipo in PNG, PNG Transparent, JPG, PDF, MP4, and GIF file formats.
Refer to the video below if you need help with downloading your document.
Before Customization:
After Customization:
Wrapping Up
I hope you found the step-by-step design process in DocHipo simple and fun. So, sign up to DocHipo for free, explore all the Company Event Invitation templates and make the most of the design widgets. Consider the design practices and let your team members see your creative side. Express your heartfelt message to your workforce through your stunning Invitation design and win hearts.