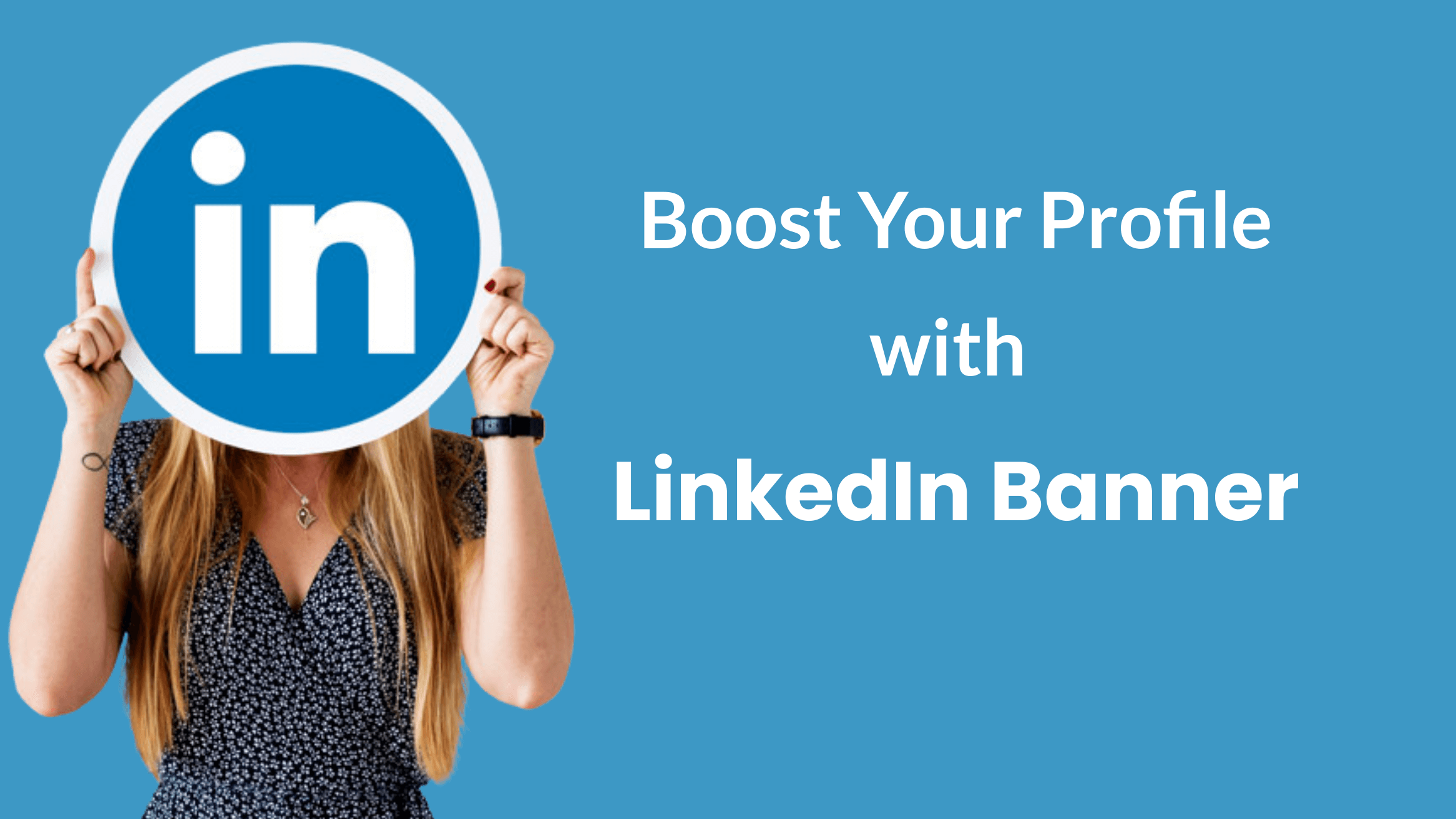 How to Create a LinkedIn Banner

Mar 18, 2021
Do you want to promote your brand on LinkedIn? Or make your LinkedIn profile unique to increase connections? Whatever your goal is, the LinkedIn Banner feature helps you achieve it. DocHipo features some great LinkedIn banner templates which will help you create a stunning LinkedIn Banner Design. With more than 55 million companies, LinkedIn is undoubtedly one of the most important marketing platforms. Hence, if you are a job seeker, a recruiter, or a marketer, you must have a unique LinkedIn profile.
You don't need any designing skills to create a wonderful-looking LinkedIn Banner. Just be a little creative and DocHipo will take care of the rest. DocHipo features some of the beautiful LinkedIn Banner Templates, that will minimize your effort to create the LinkedIn Banner Design.
However, it's not all about designing. You must not try to imitate someone else while designing the banner. Instead, you can explore the artist in yourself.
Why Should You Use a LinkedIn Banner?
A study by Hubspot shows that LinkedIn is 277% more effective in generating leads than Twitter and Facebook. Therefore, small and medium businesses, professionals as well as leading businesses use articles, LinkedIn banners, and other posts to engage with their audience. LinkedIn Banners are mostly used to attract people and spread the message about their works and values.
Here are some of the reasons for which you must use LinkedIn Banner.
Create the First Impression
LinkedIn Banner is the most significant portion of the profile page. So, you can use it to create a positive first impression. It is placed above the name, headline, location, and other details of your profile. Therefore, it's a huge opportunity for you to combine a professional profile photo with a banner that can impact a viewer's perception of you within seconds. Put as much effort and thought into creating the LinkedIn Banner Design as you do in selecting the profile picture.
Show Your Intention
The LinkedIn Banner is the prime spot to showcase what your profile is about. It attracts the eyes of the recruiters or employers by indicating a strategic and thoughtful approach to your profile. Thus, making it important for you to be intentional while creating a LinkedIn Banner.
Stand Out From The Crowd
You can make your profile or company page stand out from the crowd of other profiles just by adding a LinkedIn Banner. The banner helps you add some attractive visual elements to your profile to make it look aesthetically pleasing. Hence, you can use any image to your banners such as a social cause, your workplace, meetings, public speaking, and many others that make your profile stand out.
LinkedIn Banner Size and Format
To create a LinkedIn Banner, you must ensure that the size and format of your banner match the guidelines provided by LinkedIn. Otherwise, your LinkedIn Banner design may appear blurry or miss some of the important elements at the top of your profile.
According to the official LinkedIn website, these are the dimensions and guidelines.
LinkedIn Banner dimensions should be 1128×376 px for profiles and 1128×191 px for company pages.
The banner images should have an aspect ratio of 1.91:1
The file size of the banner should not exceed 4MB.
Accepted image formats for uploads are JPEG or PNG
However, if you use DocHipo to create your LinkedIn Banner, you don't need to remember the size and formats. Anyone can create a banner from within the DocHipo application and instantly download it in PNG format.
LinkedIn Banner Design Ideas
As we have discussed earlier, a LinkedIn banner can help you drive attention to your profile. Therefore, you should make your LinkedIn banner look innovative and impressive.
LinkedIn is the most popular professional social networking site. Thus, making it important for you to find a good balance between business and creativity for your banner. Here are some useful LinkedIn Banner Ideas for you.
LinkedIn Banner Idea #1: Promote Your Products and Services
One of the most important uses of the LinkedIn banner is to promote products or services. Maybe you have a coffee shop, a restaurant, a plumbing company, or any other business. You can advertise your products or services using the banner image.
Use a professional shot of your products or your best work on the LinkedIn Banner to promote your brand.
LinkedIn Banner Idea #2: Show Your Hobbies and Extracurricular To The World
The LinkedIn Banner Image injects some individuality into your profile. It helps you to show who you are. Most of the recruiters love to see the inner human being on the other side of the screen. Therefore, we have come up with a few ideas for you to steal the show:
Volunteer work: If you are involved in any volunteer work, you can show a picture of yourself in action!
Stage Performances: You might be a guitarist, vocal artist, pianist, or anchor. Share photos of your stage performances!
Hiking: Do you love hiking? Share those breathtaking mountain top victory snaps that everyone loves to see.
Travel: Did you just go on an amazing trip? Share those unforgettable memories!
LinkedIn Banner Idea #3: Share Your Lifestyle Photo
If you share your interests and values, people will connect with you. Hence, the LinkedIn banner is a great place to share something from your personal life that your viewers will love to see. This can be a picture of you engaging in your hobbies, or a photo of you in action at work to keep it professional. Moreover, LinkedIn is a professional social networking platform. Thus, making it the perfect place to show off your professional life. Just keep in mind, whatever image it is, it should be of high quality.
LinkedIn Banner Ideas #4: Share Your Contact Information
Adding your contact information with a logo on your LinkedIn Banner image makes it easier for people to connect with you. Use your favorite color if you are an employee. Similarly, If you have a business, use your brand colors. Create a logo that includes a promise so people will easily understand what to expect from you or your company.
Furthermore, you can create an abstract design, share some important events, engage with your audience, and various others with the LinkedIn Banner Design.
10 Astonishing LinkedIn Banner Examples
Here are some of the LinkedIn banners from where you can get your inspiration. In all the following LinkedIn Banners the companies and professionals have communicated a specific message, highlighted their vision, mission, and values, displayed a particular product or service, or shared a picture of their workspace.
Microsoft
Google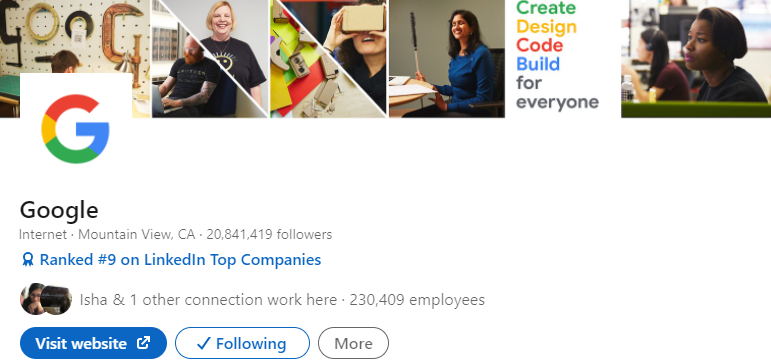 Apple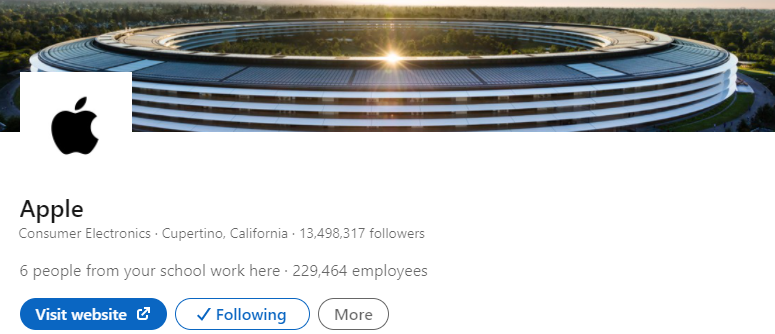 Ferrari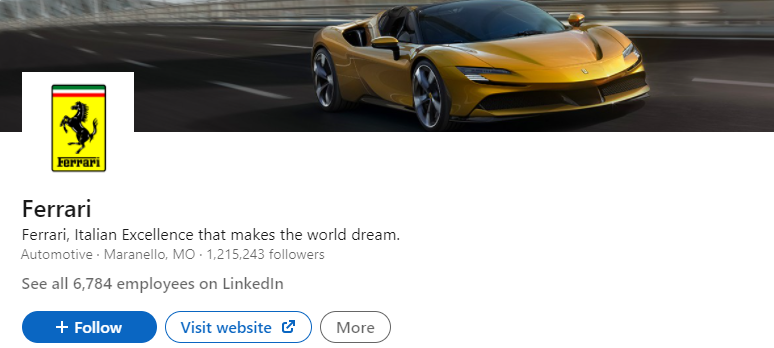 Flipkart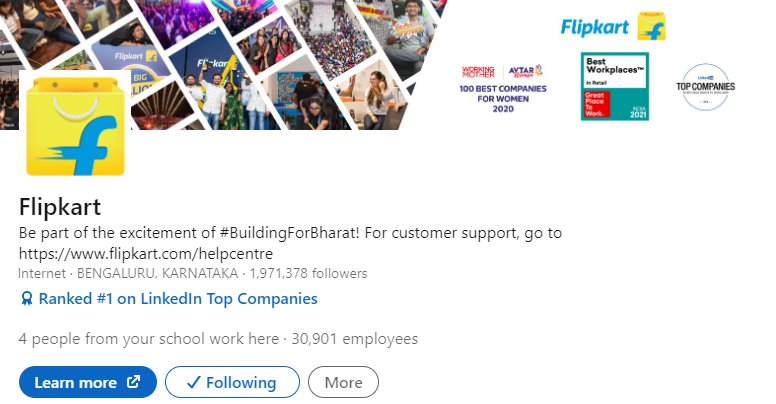 Amazon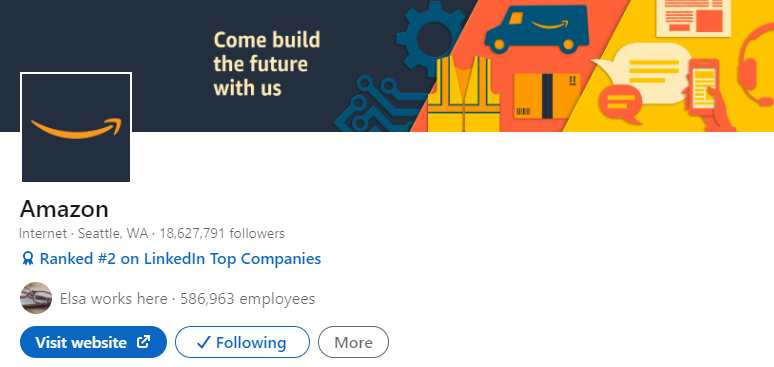 Facebook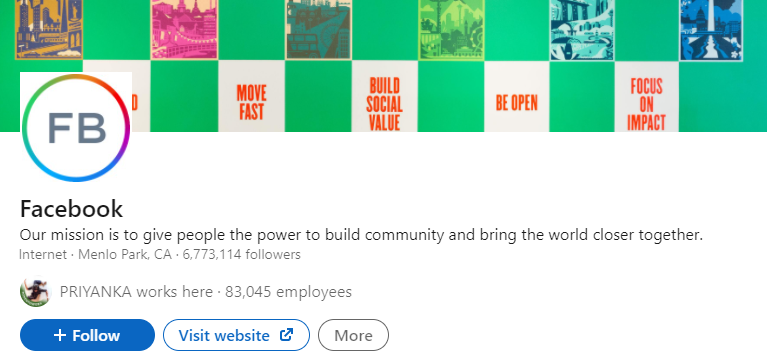 Bill Gates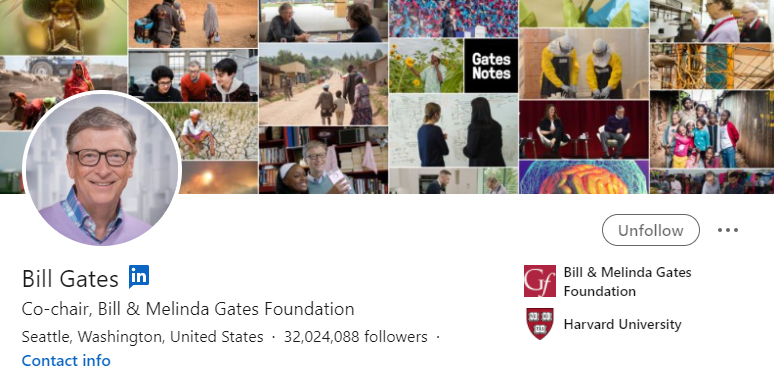 The Walt Disney Company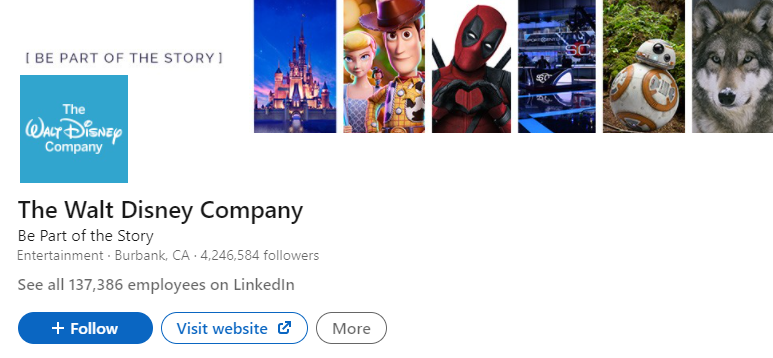 DocHipo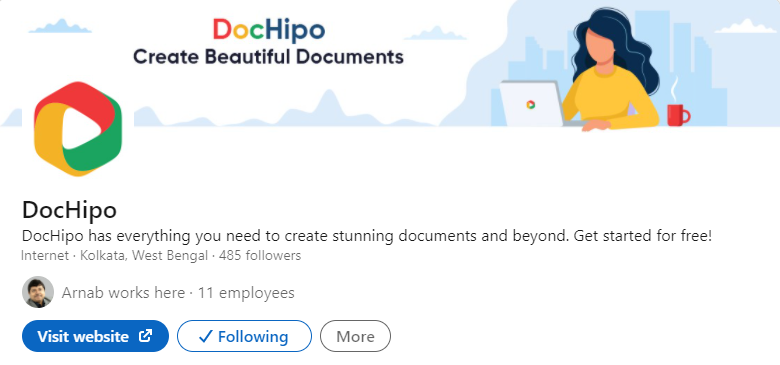 How to Create a LinkedIn Banner Using DocHipo
Step 1: Firstly, go to the homepage of DocHipo. Click on "Get Started For Free" and create an account for free to get started.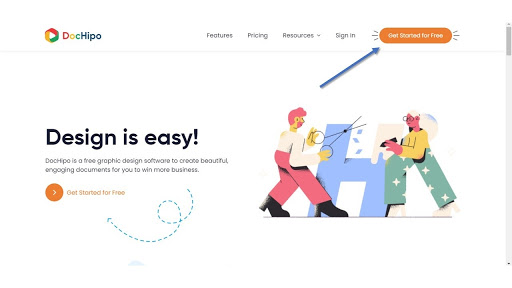 Step 2: Secondly, click on "Web Banner" and then "LinkedIn Banner" from the left pane. Alternatively, type "LinkedIn Banner" in the search bar and click on the result to see the LinkedIn Banner Templates options.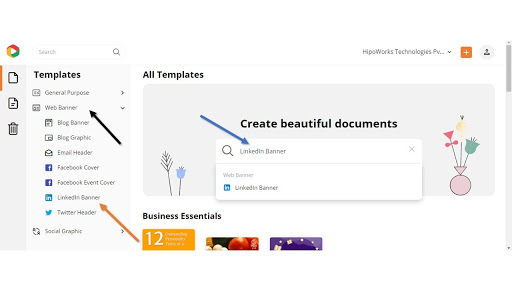 Step 3: Thirdly, click on a template of your choice to either preview or select. A new window will open up where your name will automatically appear as the document owner. You can change the document name so that you can easily find it later. Additionally, you can write a description for the document. Click "Next" to start customizing the template.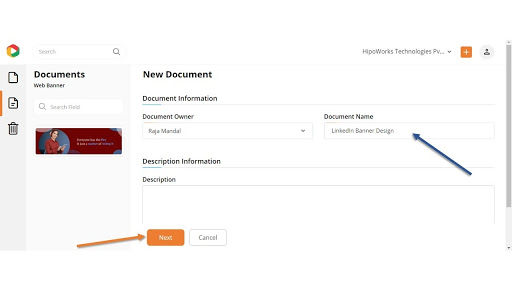 Step 4: Now, you can personalize the LinkedIn Template in many ways. Change the texts and font style. Add illustrations, icons, animated icons, lines, shapes, and more. Change the background and color. Here is an example for you:
Before Editing The Template:

After Editing The Template:

Furthermore, you can replace the imagery with your photo. However, your photos might have different backgrounds that won't match the design of your LinkedIn banner. However, with DocHipo, you can easily remove the background from your photos and use them in any template you want. Here's how you can do that:
Step 5: Finally, when your design is complete, hit the download button by clicking on the three dots on the top right corner.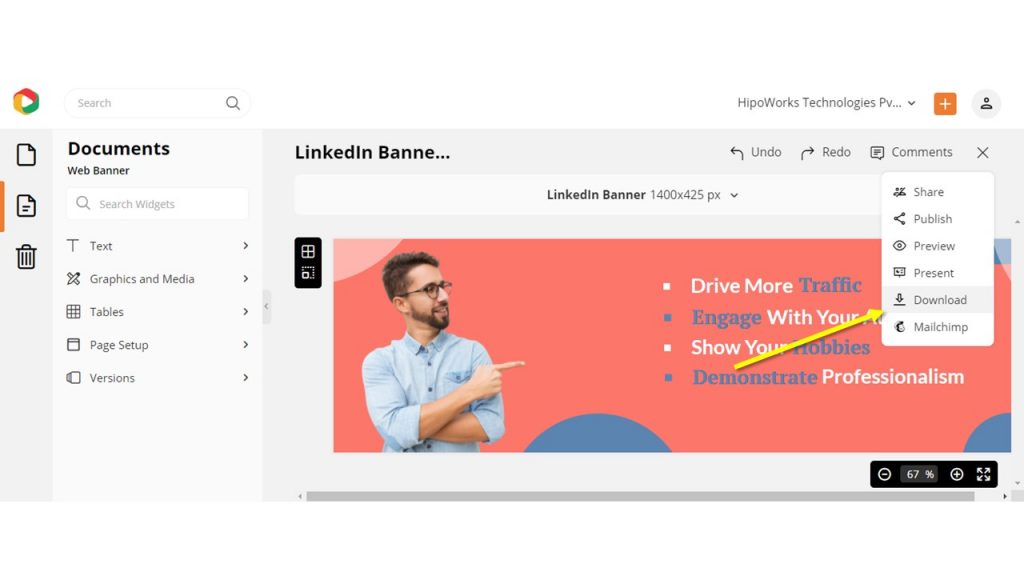 Step 6: Select the PNG file format as LinkedIn does not accept PDF files for the banner image. Next, select the quality of the document from Normal, Medium, and High-quality options. Now, click the Download button and the document will be automatically downloaded to your computer.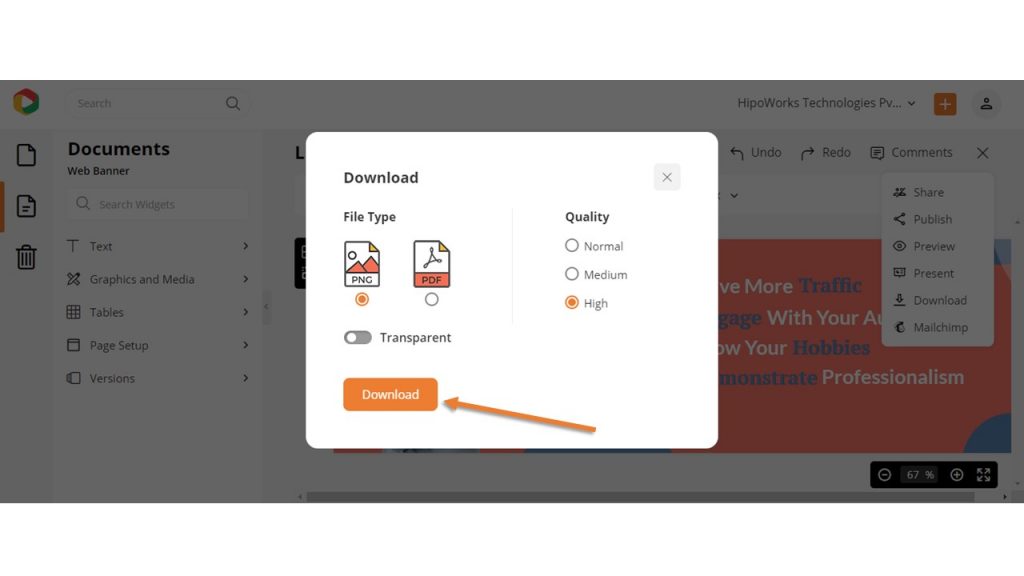 How To Change LinkedIn Cover Photo/Banner
The cover photo appears behind your profile photo in the introduction card on your profile.
To add/change your LinkedIn cover photo:
Go to the homepage of your LinkedIn profile.
Click on your profile picture from the top right corner.
Click on the Camera icon on the top left corner behind your profile.
Now, click on "Upload Photo"
Select the photo you have downloaded from DocHipo or any other photo you want.
Click on "Apply" and the photo will automatically appear as your LinkedIn Banner/Cover Photo.
Final Words…..
Creating a wonderful LinkedIn Banner Design and uploading it as a background image is your opportunity to create a positive first impression. Images are often more powerful than texts alone. Therefore, take your time to plan a thoughtful LinkedIn banner design that allows you to reinforce your brand and convey what makes you unique. Ultimately, it will help you stand out from the sea of other LinkedIn accounts out there.
Sign-up to DocHipo if you haven't already and create your own customized LinkedIn Banner Image in a few clicks. Click Here to know more about the new exciting features in DocHipo.