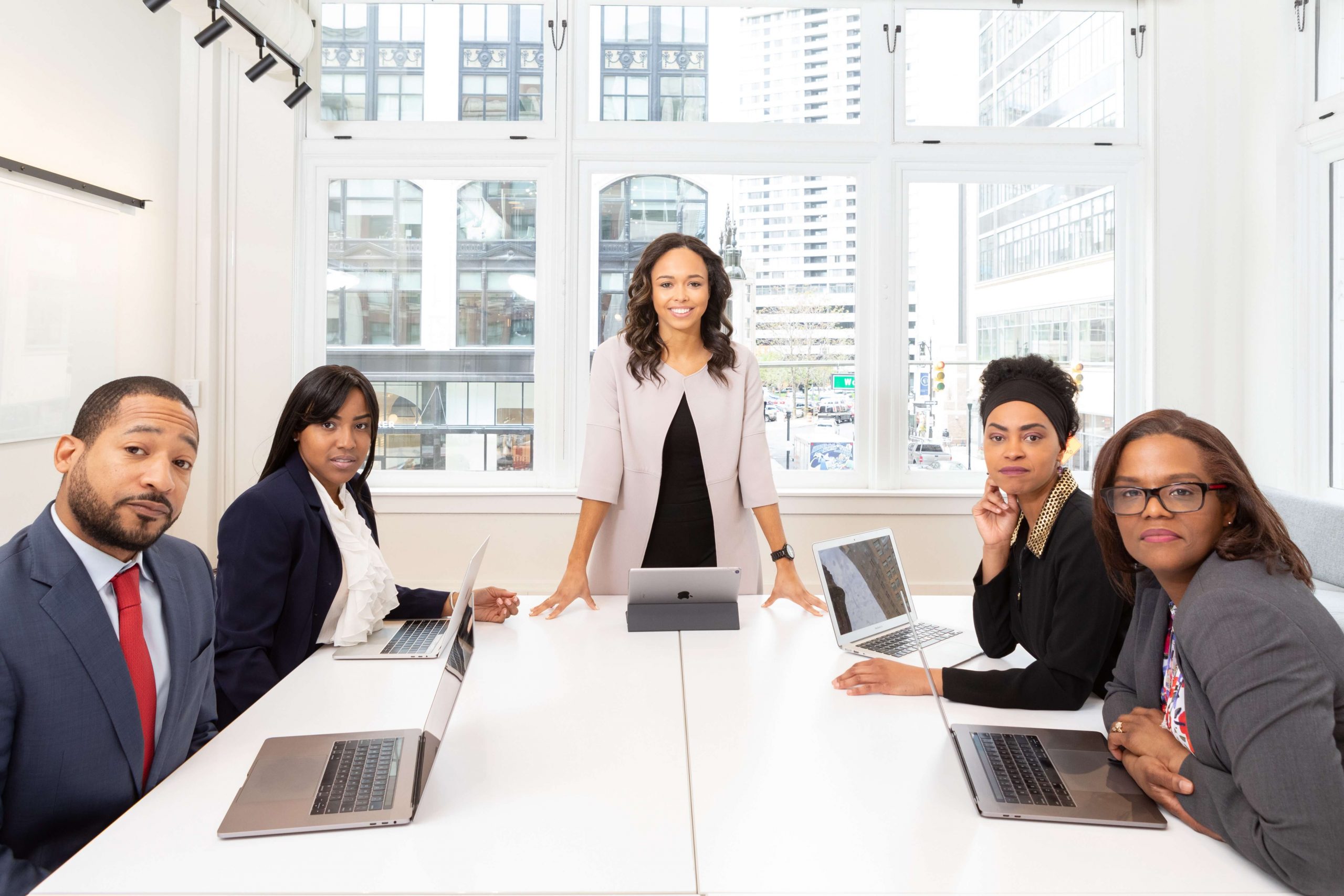 [How to] Create a Winning Presentation?

Jan 10, 2020
One of my professors in college once told me that, "any job approached with a smile wins a few smiles back". Later on, in my professional career, I noticed that smiles melt hearts and win presentations. Start your presentation with a smile, relaxed nerves and a deep breath. Apart from a smile, you need certain tangible skill sets to make an impact with a presentation. Come, let us churn out the best practices for a winning presentation.
You are a presenter armed with a slideshow…
Let us shine your sword a bit. You need a killer slideshow to nail the presentation. The roomful of an audience should offer an equally divided attention to you, the presenter and your slideshow. So, you need to work a bit on your slides. Oh, don't look so tensed. I am here to help you out.
Have you created it right?
Maybe, your presentation is created fine. However, just check out our tips to be doubly sure. If needed, do a bit of fine-tuning that can bring a sea change in results.
First and foremost, Prepare well for your presentation. Please don't get me wrong. I am not talking about your dress, tie, shoes, hairstyle, etc. You need to do your homework right. I always note down my points on paper before pouring it all on the presentation doc. Great homework reflects from your slides.
Focus on four major components to make the presentation slides look gorgeous and workable at the same time.
#Target Audience, #Formatting, #Typography, #Graphics
Know Your Target Audience
How to approach different target groups?
Does your presentation target students, or maybe a marketing team? It can be for a c-suite meeting, medical conference, et al. The target audience will be different for each of these groups. So, pen your message accordingly.
The graphics, typography used on the slides will also depend largely on the age, education level, knowledge of the target audience and their respective industries.
Do you understand what your audience prefers?
Why did you create the presentation? You wanted to help, to extend support to your audience and make it super easy for them to grasp the message or information. Just get to that point with honesty!
Get to the point straight and briefly. Brevity & simplicity has its own followers. These are basically two essential elements that make any message more digestible. If you are looking at connecting with your audience, keep the road as short and straight as possible!
Check out a couple of beautiful templates of presentation that will make your work simple.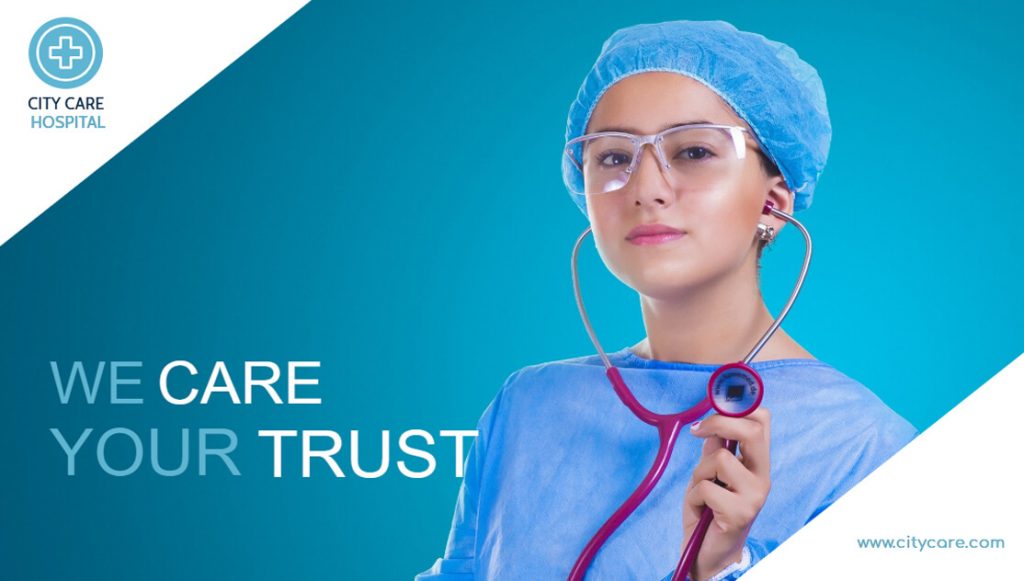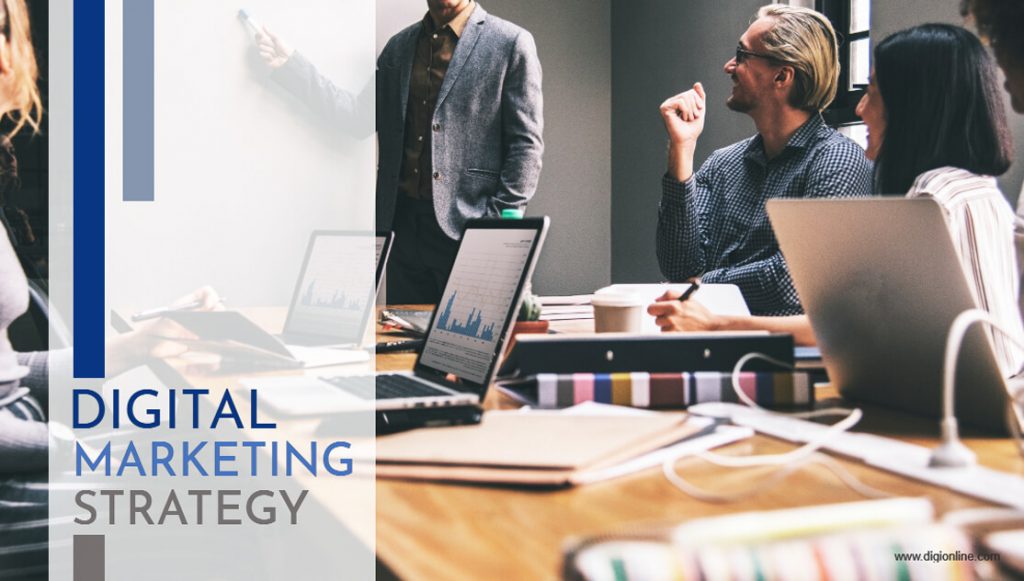 Create Interesting Message with the Right Format
Begin with a bang…
You have a few minutes before your audience concentrates on their mobiles. Those few minutes will decide whether your presentation will rock or fizzle out in the middle. You know what a single dull moment can cost you, right? Make an impact, in the beginning, retain the energy for the rest of the process. After all, "well begun is half done".
A pro tip for time-saving is, cut on a long introduction. Rather, weave an entertaining story. Pass on, your message in disguise.
A presentation over 10 slides make the audience sleepy
Crossing 20 minutes duration is a red flag
Font size should be 30 points and above
Win over your audience's attention with the 10-20-30 formula…
Don't feel nervous, this rule works. It is from none other than Guy Kawasaki of Apple fame. So, here's the wisdom shared by him!
Avoid cramming too much information
The most functional slide show is the 'side-show' to the presenter. Limelight should be on you. The slideshow document is your hand guide in the process. In case, you have some extra information to deliver, create handouts and deliver to the audience after the presentation is over. Fed with relevant information, their brain will be in better shape to digest additional information.
Build a story; it's a lot better than dry information…
Have a story? Tell that. There are listeners with rapt attention. After a presentation is over, 63% among the audience remember stories, while only 5% remember statistics.
Stories grab attention fast and stay in the mind forever. So, engage with a story. Build it around your message. The slides will transform your tale into a serious business proposition.
You know the two best ways to tell your tale, don't you? Right, you are,
#1. Pinning your focus on a character
#2. Changing the situation within a story
Are the two methods that work best in storytelling through slides.
#1
In the first case, you select a character who has a story involving your product. You need this character as a human has stories… products, data, statistics do not have the same.
For instance, your product is a strongly aromatic coffee. Instead of dry information about coffee, you can build stories around coffee drinkers. Well, a story around the barista or the coffee farmer also sounds good. Or maybe, you can bring all three of them on the same page.
#2
In the second method, the story builds up like a situation that changes in the middle. So, you find out a situation that needs to change. Then you offer a solution to that situation on your slides.
May be, broken road conditions, potholes inspired you to create specially built tyres with greater grip on roads and they are designed to withstand the brunt of poor road condition.
Apart from developing stories, focus on the other facts about putting information on slides.
Follow the one slide-an-information thumb-rule. That makes digesting information easier. Cramming one slide with too much information will kill the purpose of your presentation.
Avoid content blocks and use bullet points instead. However, limit the use of bullet points. Over-use of it might ruin the slides. Use it judiciously.
Maintain white space between paragraphs. It will reduce the strain of eyes and enhance readability.
Avoid long quotes.
Keep your graphs, charts basic and simple for fast understanding.
Here's how you can breakdown a ton of information in bullet points or present one information in one slide (without making it look empty):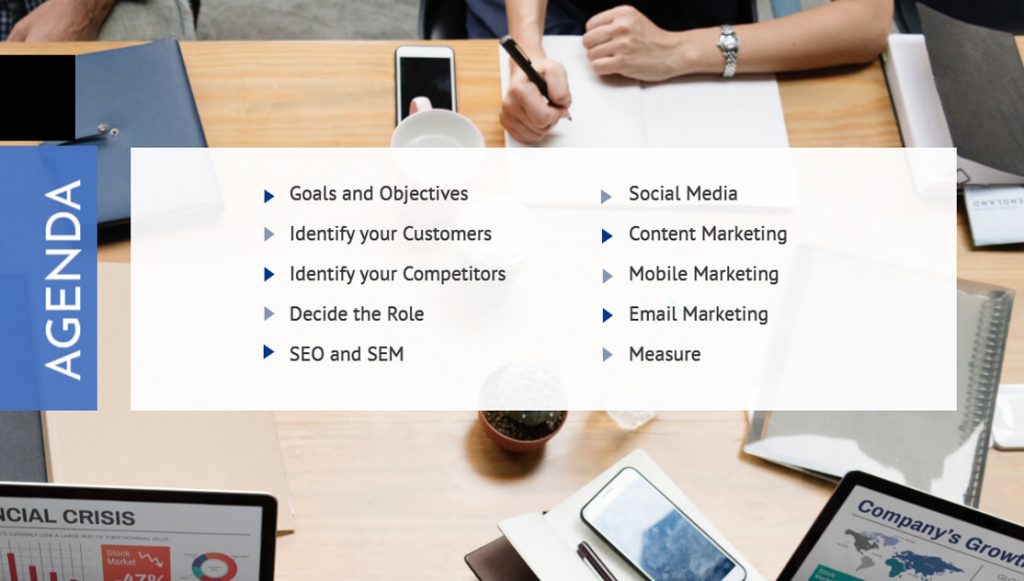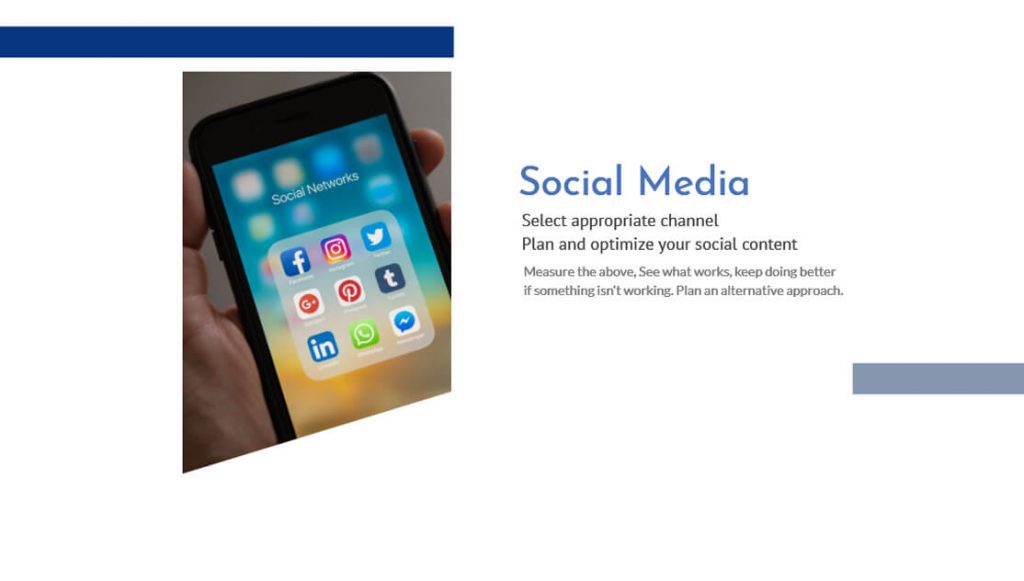 Create Chemistry with Typeface
Use your fonts judiciously. Yes, it is super important to mind the font that you use on the slides. Keep a few points in mind while selecting fonts for slide content.
Font sets should be uniform across all slides
Fonts should not go beyond 30 points of size
Use larger fonts for headlines and smaller ones for the body-text
Select fonts depending on the industry-type and target audience of the presentation
If need be, deviate from the single font rule, only stick to two complementary fonts like Arial and Arial Bold
San-serif fonts are ideal for presentation slides. However, Serif fonts are more legible at small point-sizes or on documents with a large number of texts.
Here's a DocHipo Presentation Template that shows how to create the perfect chemistry with different fonts and colours: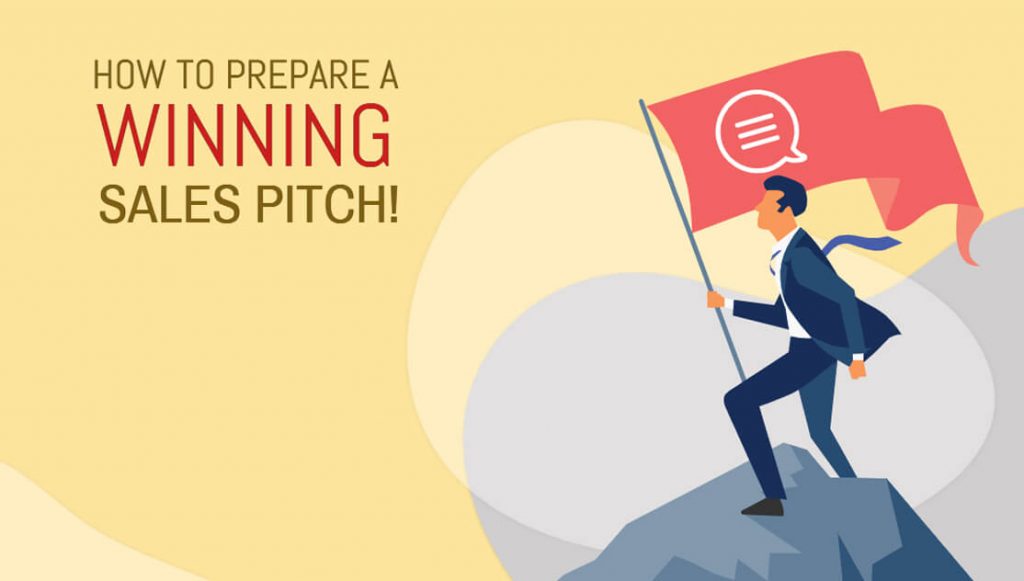 Light It Up with Some Great Graphics
Hmm, tricky job, right. Yes, presentation slides are formal documents. Yet, you need to spruce them up a bit. Use graphics without inhibition, but sparingly. After all visuals and graphics process, 60,000 times faster in our brain compared to text. So use relevant images in your slides.
First thing first, you should have a proper visual theme that complements the concept of your presentation. Once decided, follow the theme overall slides.
If you need to add images, graphics, illustrations here and there, go ahead. But, keep the prevalent style minimalistic. Less is more when it comes to designing a presentation.
Hook your prospects with great photographs…
Of course, you won't compromise on the quality of your presentation, will you? Then include only great quality graphics and photographs. If you think that you need to download the ideal images, go ahead and download them. There is no harm provided you do not breach the copyright law. Using low-resolution photographs on slideshows is a crime. (And it should be punishable offence!)
Human faces engage the audience well and keep people hooked for long. Engagement is important, right? Or how will your purpose succeed? Use images of human faces as and when needed.
If you are trying to create a corporate presentation, try ignoring too many animations. You can throw in a handful of them here and there, but not uncontrollably. After all, you have no plans to ruin the purpose of your slides.
Here's how you can add sparkle with great graphics! (BTW, it is a DocHipo template)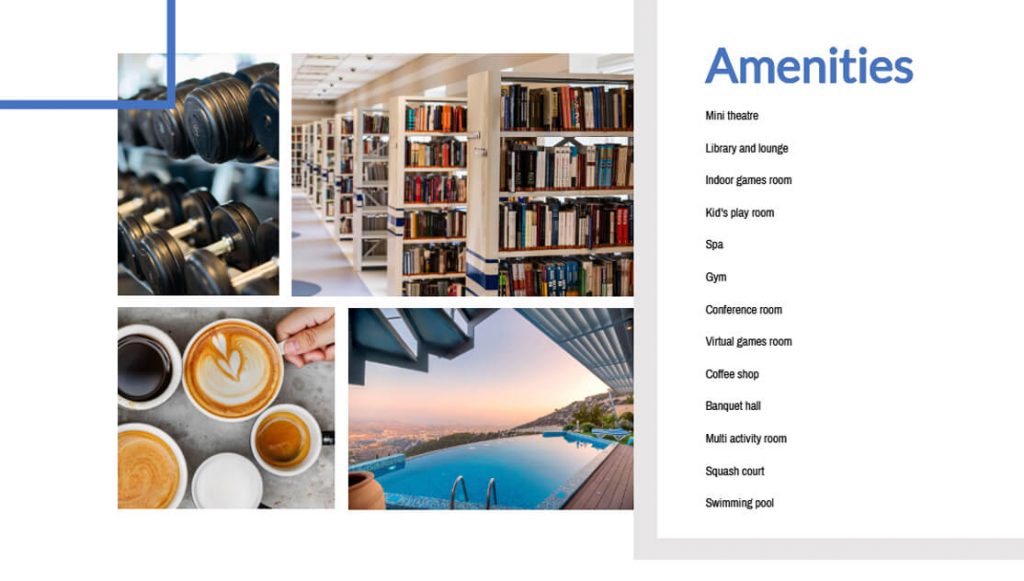 The Final Thought
Didn't I ask you to start your presentation with a smile? Time to wrap it up with a broader smile. Trust me, this time even the audience will smile with you too. You know why? Because, they connected with your presentation, gained knowledge. All was possible for your diligently curated document. In fact, you can expect several warm handshakes once the presentation is over. Many from the audience will return for your future presentation.
Here's a cheat sheet! Sign-up to DocHipo and you can use beautifully designed (yup! The hard work is done already) presentation templates for your next presentation. DocHipo is absolutely free and you can sign-up with just your email id. Hurry up now and impress everyone with a stunning slideshow. Good luck!