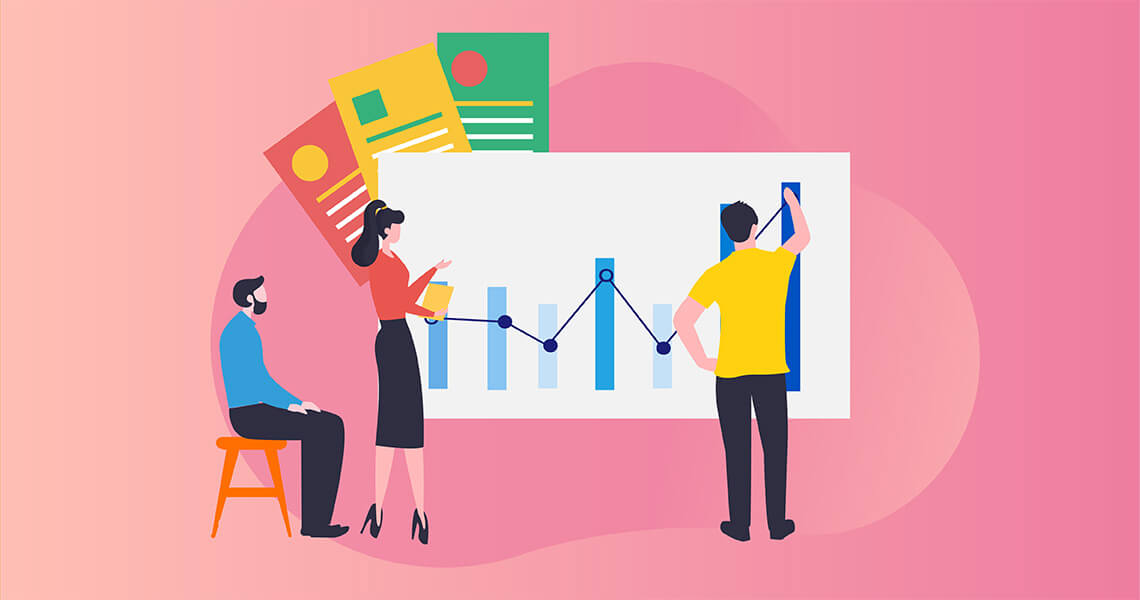 [How To] Engage Your Audience and Speed Up Your Sales Cycle with Stunning Documents

Sep 13, 2019
In today's business climate, most businesses (except for the eCommerce ones probably) have a defined sales cycle. In most cases, the larger the deal value, the longer and more complicated the sales cycle is. Which is why one of the pressing concerns of any business owner is to shorten the sales cycle as much as possible. But today when the competition is fierce and information is literally available on fingertips, a customer's journey often resembles a serpentine road rather than a straight line.
So, how to find a workaround?
The answer is to engage your customers (both before and after the sale is made), establish authority and offer much more than your competition. Don't worry, I'm not talking about discounts or benefits here (although, it can be a good idea if it does not hurt your bottom line).
The question is how to achieve this? How to engage with the customers, solve their problems, impart knowledge and establish that much talked about authority? With documents of course!
Documents are a crucial part of your sales cycle. Be it the pre-sales proposal you are sending or engaging Facebook posts you are using to interact with your audience, documents often play a vital role in your sales process.
Let's see how we can identify the standard sales stages and find out which documents you can use to engage your prospects and customers in what stage.
Interest
This is the stage where a prospect is interested in a certain product or service and is usually looking at finding the right solution.
If you go back a little back in history, this stage was heavily controlled by sales reps. More often than not, the prospective buyer would have received a phone call or an email or a house call regarding a product or service. The sales rep would give out the relevant information and depend on the interest level take the prospect forward in the sales cycle.
With the wide availability of information (thanks to the internet), the process is now a little bit in reverse. Today, the consumer is more informed and often has a pretty good understanding of what he/she is looking for. When they require a certain product or service, they can simply go to a search engine such as Google or Bing and proactively look for a solution and provider. They do their due diligence and contact the provider/s they have zeroed in on.
So, it is important to engage your target audience even before the first contact. How to do that?
Social Graphics for Lower Sales Cycle
Nothing beats social media when it comes to generating awareness about your brand and your offerings. Regular social media posts about your products, services, USPs will put you in front of the right audience and establish authority even before you are in contact.
With DocHipo in place, you can generate gorgeous social media posts in a jiffy!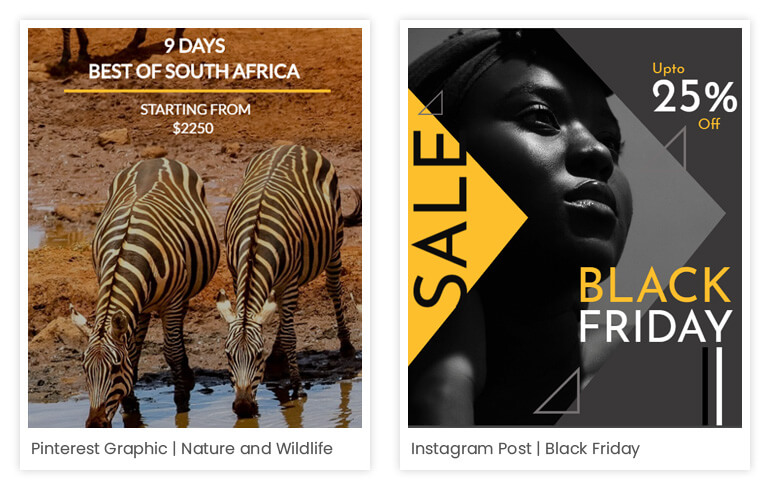 The social posts (as shown above) can be about any particular product that you are offering or any special offers you are running or can be simple awareness generation posts or title posts that link back to your blog or web page. Here are two examples: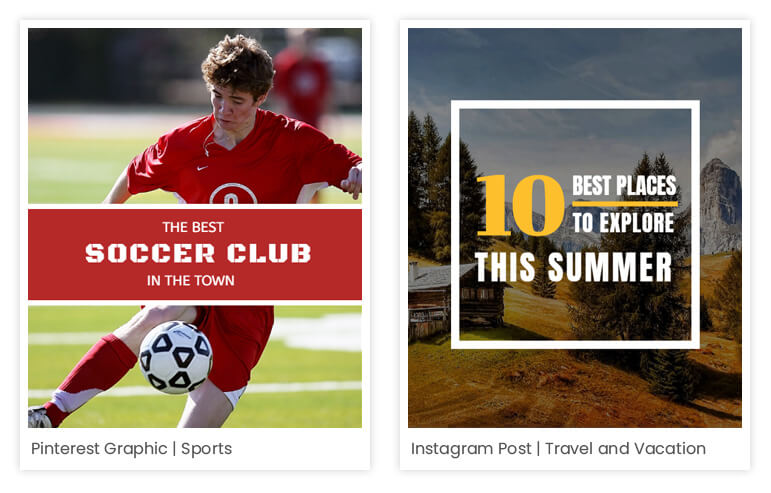 The idea is to grab eyeballs and divert the traffic to your business blog or web page.
Infographics for Reduced Sales Cycle
Today's world runs on information! Your audience is constantly looking for more information relevant to your products or services. And this is why, infographics have become one of the most popular documents to be shared on social media, published on blog posts and web pages.
When you are creating an infographic and sharing across via your website, blogs or social channels, you are offering valuable information to your audience in a format that is engaging and easy to understand. And, that generates authority like nothing else.
In DocHipo you can find tons of cool infographic templates that you can customize in minutes and use however you want!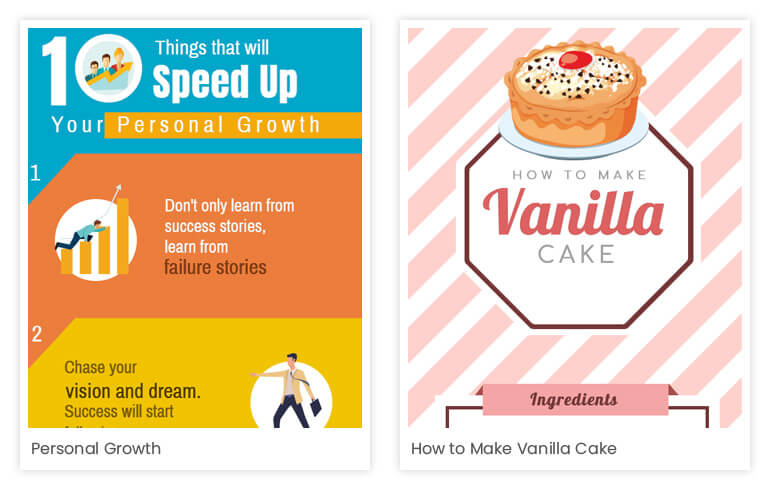 Posters for Low Sales Cycle
Posters have been one of the main vehicles of advertising for a long time now. In fact, nothing beats a poster when you are looking at announcing events, generating awareness about a concept. Today you can use a poster on the announcement board (like the good old days) or share the poster via social channels and emails.
These nifty little documents are best for generating interest around events and offers. Here are some of the DocHipo poster templates that will grab eyeballs for sure!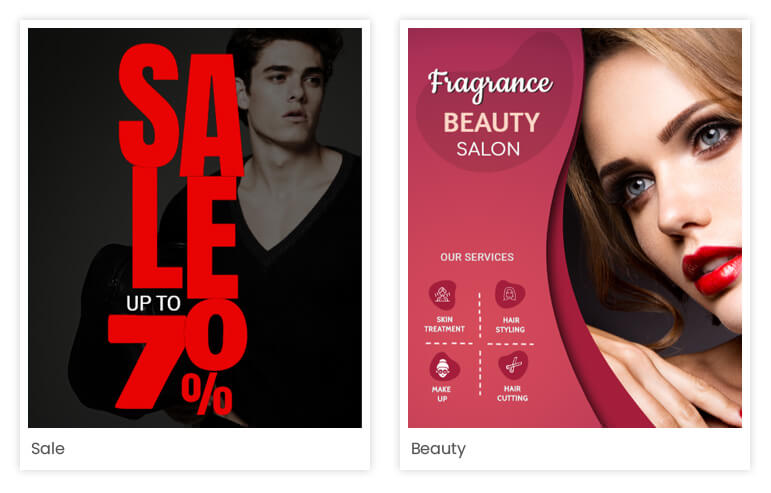 Engagement
Once you have attracted your audience and are in contact with them, you can leave no stone unturned for engaging them properly.
Be careful here! Engagement does not mean sending them unsolicited communication that adds no value. There's no surer way of losing a prospect!
Engagement at this level must be personalized and interest-based. You simply cannot send across a generic pitch deck that you've been using for the last two years. You cannot share across all your product offerings if the prospect is interested in just one.
Here's how you can take your engagement to the next level with DocHipo.
Presentations for Improved Sales Cycle
Presentations have always been a potent tool for sales and marketing executives. They can give structure to any discussion, convey vital information and ideas succinctly and can be presented with style.
The best thing is, you can use DocHipo templates to create beautiful presentations that engage visually and help you convey the idea. Here are some templates that you would absolutely love!

Simply choose a template from DocHipo and modify it with relevant content!
Flyers for Better Sales Cycle
Flyers are the best for sharing service or product specific information. The key here is to make these flyers specific to one product or a group of related products. While you may want to create one or two flyers that talk about your entire project range, creating product-specific ones will help you share targeted information.
The best thing is, with DocHipo you don't need to invest a ton of money on designing separate templates. Simply take the template that you like, modify it with your content and you are good to go. In case, you prefer to print out your flyers, make sure to download the highest quality PDF version.
Here are some of the flyer templates that you'll love.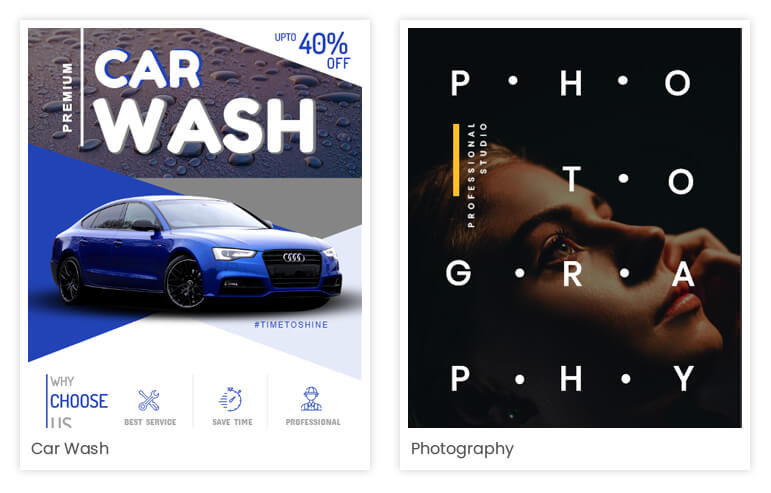 After Sales
Once you've made the sale, you would still need to engage the customer with useful materials such as eBooks, user guides etc. This will ensure that the customer continues to have a relationship with you and comes back to you with repeat businesses.
Here are some useful tools to engage your customers at this level.
eBooks
eBooks have become one of the most used mediums of imparting knowledge. Be its how-to guides, user guides or any other kind of helpful material, presenting it in an eBook format makes it look attractive, engaging and way more professional.
The good news is, if you have the content ready, designing an eBook is a piece of cake with DocHipo.
Last Words
In today's business, documents are one of the most crucial components that let you impart information in an engaging way. So, don't hold back. Show some love to your social channels and to your customers with beautiful documents that impact.
Sign up for DocHipo now to create all the documents you need to speed up your sales cycle. DocHipo is free to get started.