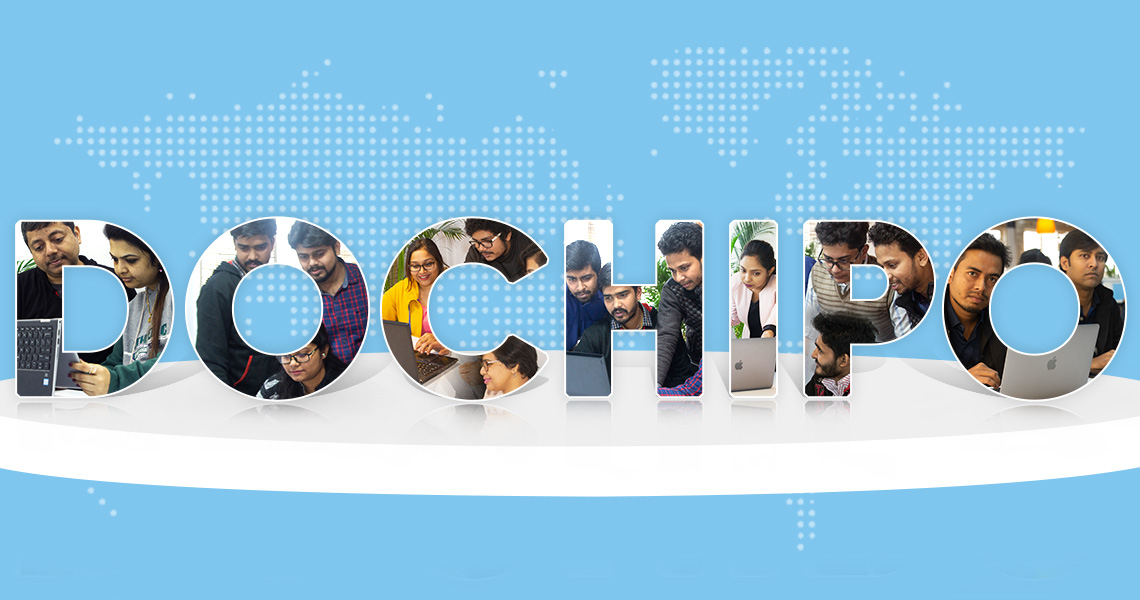 DocHipo Gets a New Logo and Website: Steps into 2020 in Style

Jan 24, 2020
Hey folks! Hope you had an awesome start of 2020! The beginning of a year has something wonderful about it. It comes bearing new promises and potentials; new hopes and exciting possibilities of realizing your dreams. We, at Dochipo had a great start of the year too!
As you already know, we launched DocHipo in August last year. It's been a blast since! From the very first day, we onboarded users. We got amazing feedbacks and inputs from them. And in 2020 we are all set to go big! While there are a number of hot new features and updates brewing, we started the year with a makeover for DocHipo.
So, let's see what's new in 2020!
DocHipo Gets a New Logo
Logos are fascinating, isn't it? (or maybe it's just me!) A teeny-tiny graphic that can symbolize everything a brand stands for! For quite some time now, we wanted to create a logo that truly represents the vision and the purpose of DocHipo. So, we put our thinking cap on (nahhh, just kidding!), had some lengthy brain-storming sessions and finally rolled out the idea of our new logo.
So, here's the brand-new logo of DocHipo (drum rolls please)!

The thought behind the logo
DocHipo was built with one single idea; to help you create beautiful documents for your Marketing, Sales and Support functions. The logo represents exactly that! Let me explain.
The colors: The Green, Yellow and Red symbolized the three primary areas of any business; Marketing, Sales and Support. The white in the middle represents documents that support all three functions.
The shape: As you can see, all three colors twin together to create an endless loop. This represent the very idea of Marketing, Sales and Support in any modern business where marketing results in sales, sales then make way for support and then support generates the possibility of cross-sales and up-sales; making the loop endless!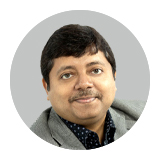 Arnab Bandyopadhyay
Founder, DocHipo.
"We wanted to create a logo that'll translate our vision for DocHipo. When design team came up with this idea, it became the obvious choice. The logo embodies everything that DocHipo has to offer!"
DocHipo Website Gets a Makeover
As mentioned above, the year started with a bang! Keeping in mind the exciting path charted ahead, DocHipo website got a makeover too. While you can find us on the same address (www.dochipo.com), we've added quite a few pages to give you more details!
Let's take a look!
A super cool Home Page that answers your questions
Want to know what DocHipo does? How does it help your business? Exactly who should use it? How to leverage it for your business? All your questions are answered in the new improved Home Page. The Home Page answers all these questions and more. We have combined graphics, texts and video to create a highly informative and engaging interface that you'll love to browse!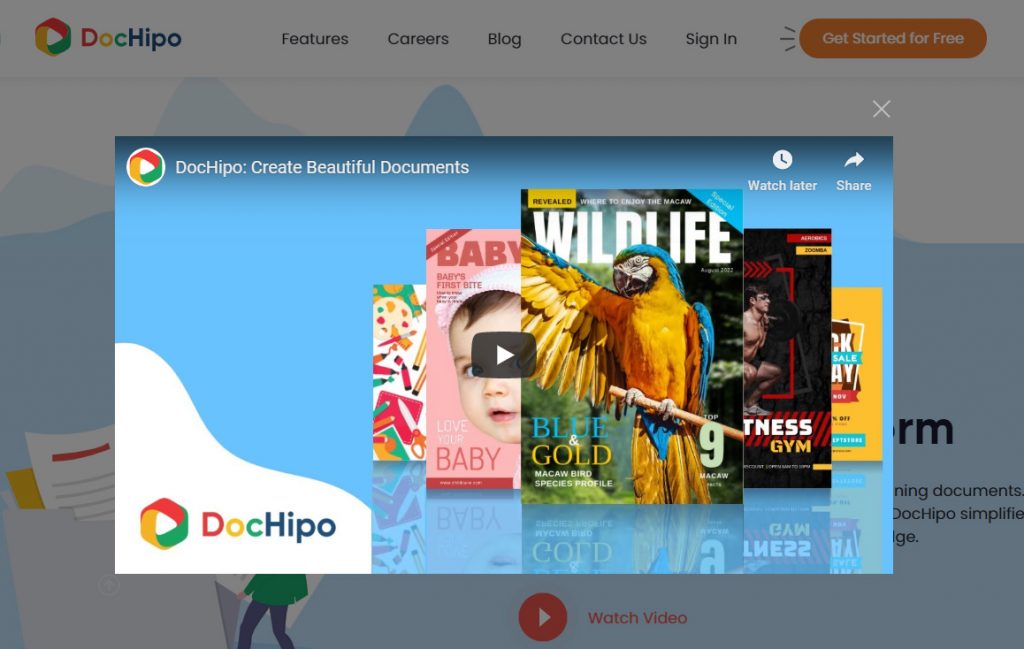 A Features Page to keep you up to date
We are rolling out features and updates on regular basis. And this Features Page is here to keep you updated on everything new. Whether you are looking for some info on how to create a stunning document or want to the know the tool better, this is your one stop shop!
Here's a snapshot!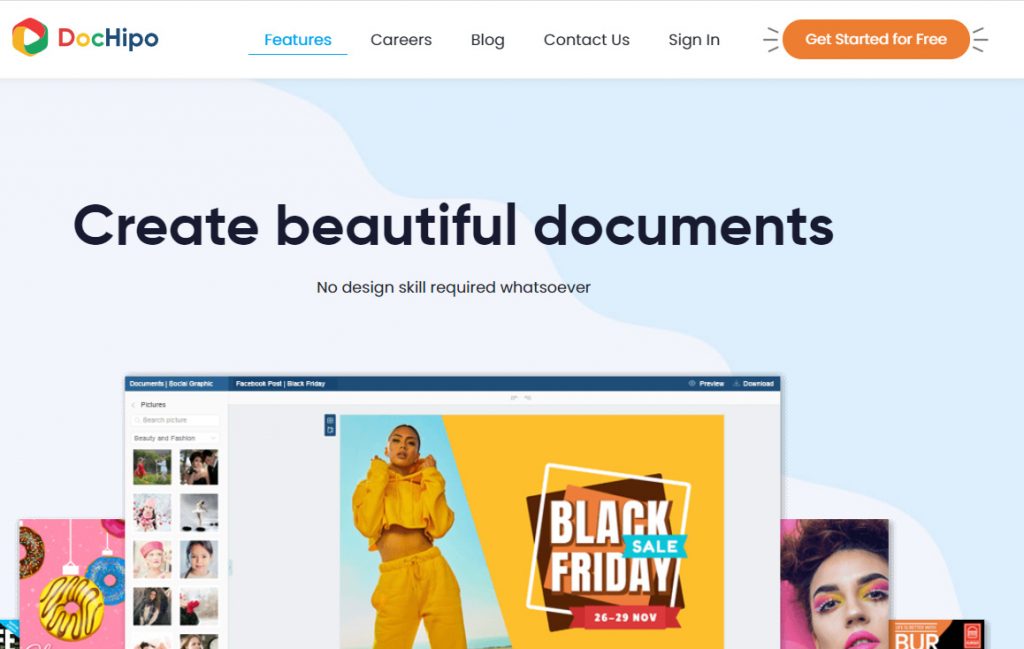 Looking at joining the team? Keep an eye on Careers Page
Want to be a part of this journey? If you are passionate about building or marketing business software, chances are we have a position for you. Trust me, we are always looking for passionate (we don't mind slight madness even) people who fuss over perfection.
If that sounds a lot like you, then the Careers Page is for you, my friend. We display our latest open positions here and take applications too!
Here's a glance!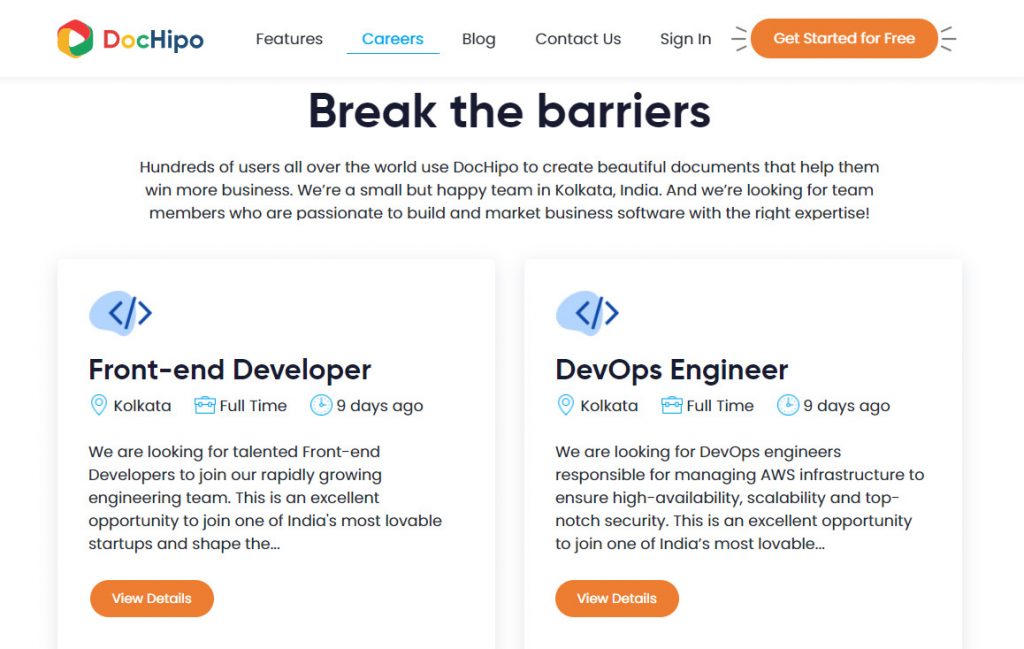 Get onboard via the Sign-up Page
DocHipo got a new improved Sign-up Page too! One of our earliest users, Deepa Govind shared some lovely feedback and we are so excited, we put it in the sign-up page itself.
Take a peek here!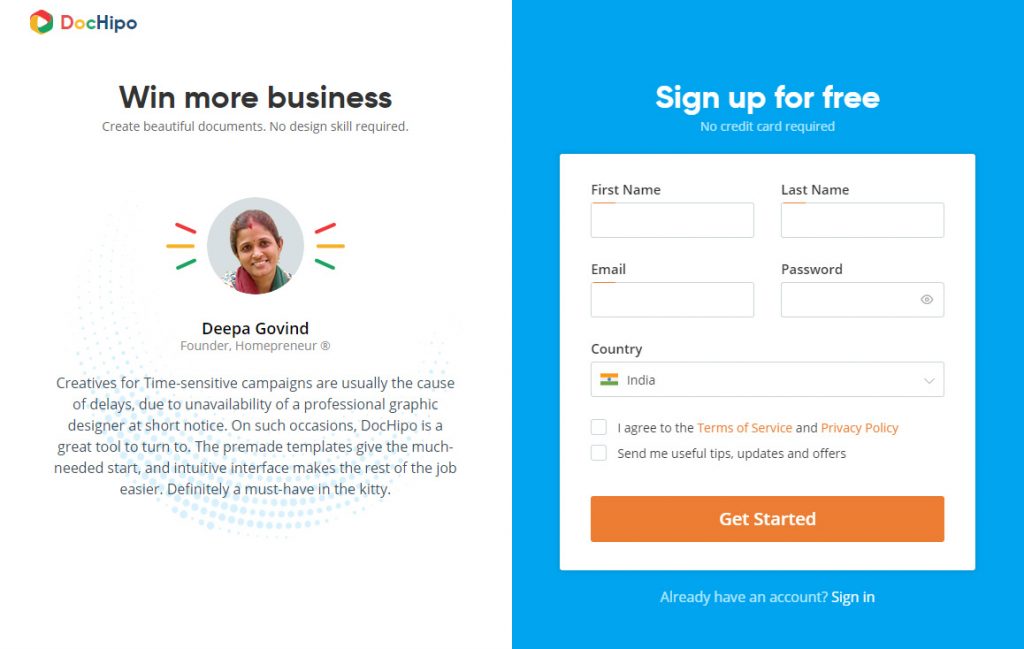 Looking Forward to More….
With the new logo and website in place, DocHipo is all set to reach the sky! We are super happy and grateful for the all the love and support from our users. With plans in place to launch our paid editions soon, we are excited more than ever to see the future unfold.
If you have not signed-up for DocHipo yet, do sign-up Here!
Or would like to join our exciting team (of super-focused and slightly mad people), do get in touch with us at hr@dochipo.com .
If you are a user and would like to share your thoughts, feedback, inputs, please drop us an email at support@dochipo.com .
We (as always) love to hear from you! To your success!